The best camera for beginners
This is the best camera for beginners. If you are new to photography or video and want to start off with an easy to use camera, this is the one for you. Continue reading to see what lens I added to this camera to get even better photos!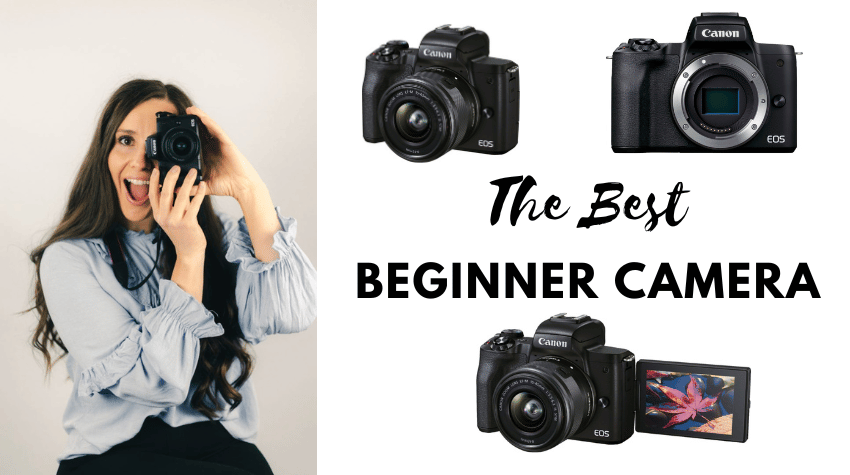 I'm using this camera for all my photoshoots at home! I wrote a blog post sharing my favorite photography equipment make sure to check that out as well.
Reasons why this is the best camera for beginners
The best camera for beginners is the canon EOS M50. This is the camera I use and I've always been a huge fan of canon. The camera features an intuitive interface and easy-to-navigate menu system, making it accessible for users who are new to photography.
I love that its compact and lightweight. The EOS M50 is a mirrorless camera, which means it is more compact and lightweight compared to traditional DSLRs. This makes it easier to carry around and handle, especially for beginners who may not want to carry heavy equipment. I used this camera when I went to Japan and Disneyland. Perfect for vlogging or vacations.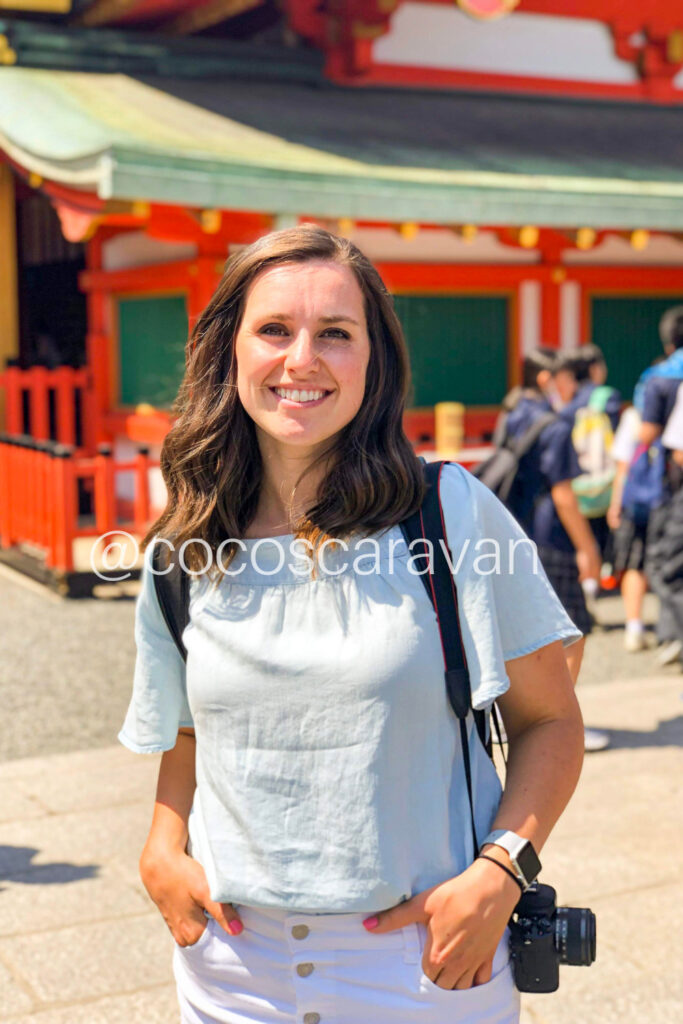 Another reason this is the best camera for beginners is the autofocus system. It's fast and accurate, which is definitely helpful when taking pictures of babies. The ability to use the different manual mode is what will make a big difference in your photos. They have a portrait mode on this camera that will do the focus for you to get that professional look.
I love the video capabilities. The M50 offers 4K video recording at 24 frames per second (fps) and Full HD recording at up to 60 fps. It also includes features like in-camera time-lapse and a built-in microphone jack, making it suitable for beginner videographers as well. If you're interested in taking more videos of your family this is a great camera. The screen can flip forward and backward making it easier for vlogging as well.
My favorite feature is being able to send the pictures to my phone through bluetooth. I download an app on my phone and get them right away!
The M50 is part of Canon's EOS M series, which has a variety of compatible lenses available. This provides beginners with the opportunity to expand their photography skills and experiment with different focal lengths and styles as they progress.
Why I decided to get a camera?
While smartphones have made significant advancements in camera technology, there are still several reasons why buying a dedicated camera can be beneficial compared to relying solely on your phone for photography.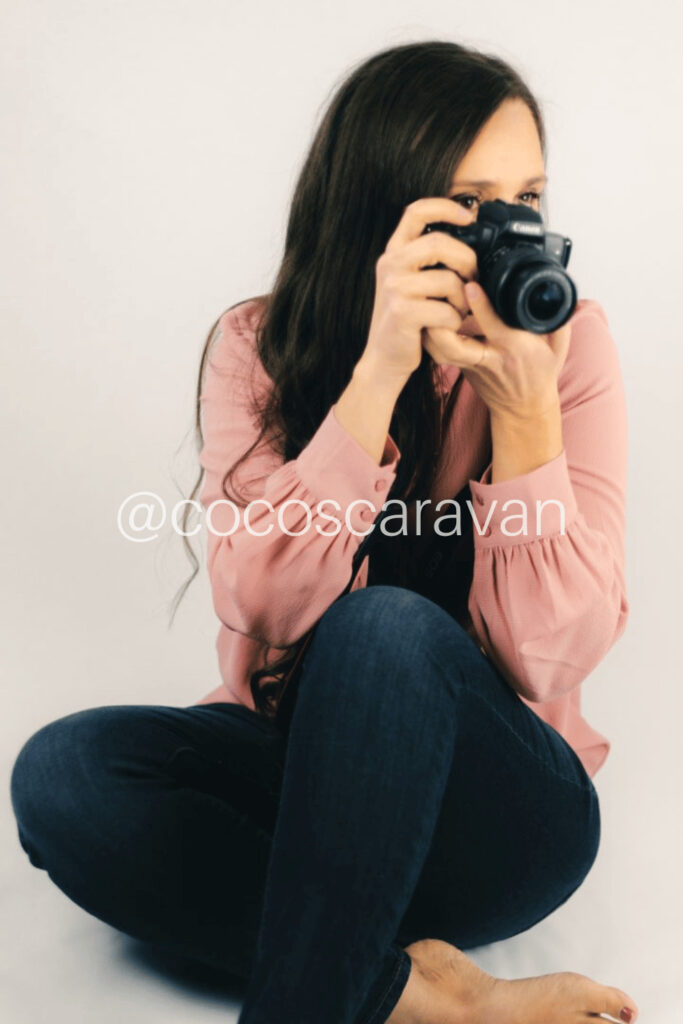 One reason to buy a camera is for image quality. Dedicated cameras generally have larger image sensors compared to smartphones. This allows them to capture more light, resulting in higher image quality, better dynamic range, and improved low-light performance. Cameras also offer higher megapixel counts, allowing for more detailed and sharper images.
Another reason is Optical Zoom: Most dedicated cameras, especially advanced compact cameras and DSLRs, offer optical zoom capabilities. Optical zoom physically adjusts the lens to magnify the subject, resulting in better image quality compared to digital zoom, which is commonly used in smartphones.
Manual Controls: Cameras provide manual control options for settings like aperture, shutter speed, ISO, and white balance. This level of control allows you to have more creative freedom and achieve specific effects or adapt to different shooting conditions. Smartphones typically offer limited manual control options.
Versatility and Specialized Features: Cameras come with a range of features tailored to specific photography needs. They offer interchangeable lenses that allow you to choose the appropriate lens for various situations, such as wide-angle, telephoto, or macro photography. Cameras also provide advanced shooting modes, customizable settings, and specialized features like high-speed continuous shooting or long-exposure capabilities, which are often not available or limited in smartphones.
Add on Lens for Portrait Photography
I recently added the canon 50mm lens and I'm obsessed! It's one of the most popular lenses on the market, and it can be used for anything from portraits or landscapes. The only time you can't use a 50mm lens is when you're so far away from your subject that capturing it requires a telephoto lens I use this lens for portrait photography.
You will need an adapter to fit the 50mm lens on the canon EOS m50. I linked the adapter below the picture.
Why my camera is extra special to me
My canon is extra special because it was a purchase Justin and I made together before he passed away. I was pregnant with my twin boys and we knew we would be taking lots of home videos and pictures. I wanted to have professional looking photos and be able to save money and take them myself. It has been well worth the investment.
I used my camera for their first birthday cake smash photoshoot. I do photoshoots of every holiday and their birthdays. You can see all my photoshoots here. Its been really fun and I'm glad I bought this camera. By far the best camera for beginners.
Photography equipment for beginners
Subscribe to my blog for more photography tips and ideas
Pin this blog post to find later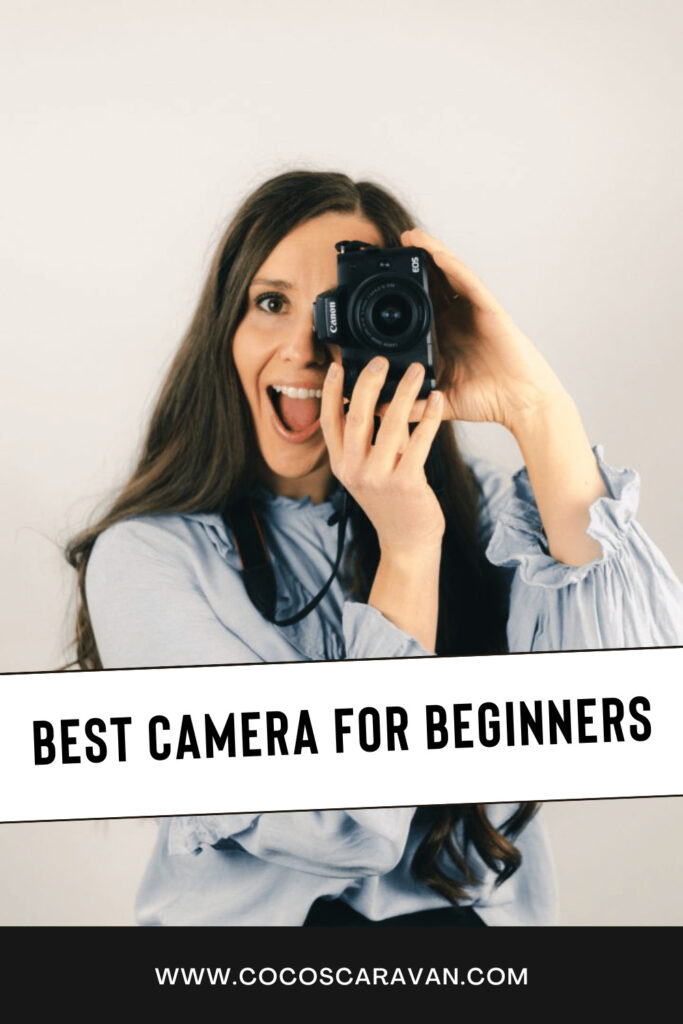 More Photography Blog Post