Learn how to take your own DIY photoshoot at home!
When my boys were turning one year old I started looking for a professional photography studio to take their cake smash photos. I was getting quoted $500 to $800 a session. Seeing those prices helped push me in the direction of learning how to take my own photos. I also loved being able to take the photos in the comfort of my own home. If my boys started to cry or get upset we would take a break and come back to it later. I realized it was cheaper and more convenient to do it myself.
I think for some occasions it can be worth it to spend the money and have someone else take your photos, but I started to realized I wanted a cute photo for Christmas or Easter. I didn't want to be spending that amount for every holiday or occasion. This is why it will be worth it to take my course and learn all my tips and tricks!
I've learned a lot these last couple of years and can't wait to share with you what I've learned. You will save money by learning how to take your own photos and get that professional look!
It's so easy! If I can do it, so can you!
What you will learn in my DIY photoshoot course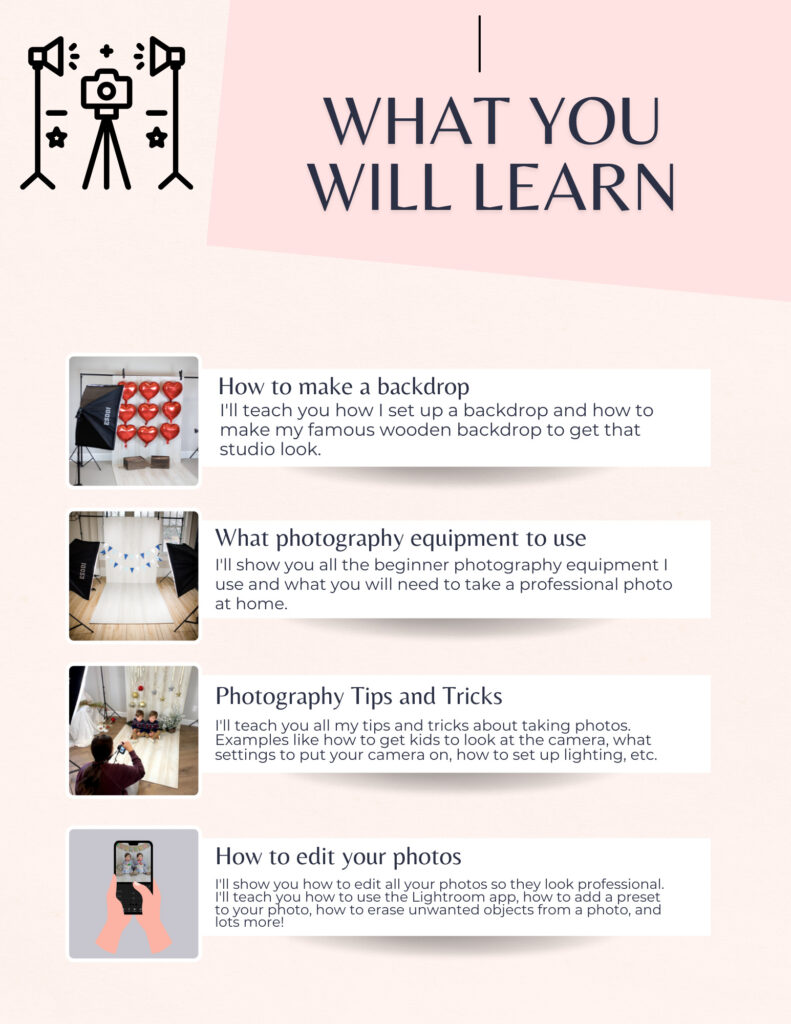 Coco's Caravan At Home Preset
My new preset is available for purchase to use on on your photos! You get this preset for FREE when you purchase my DIY photoshoot course. If you just want to buy the preset link is below picture!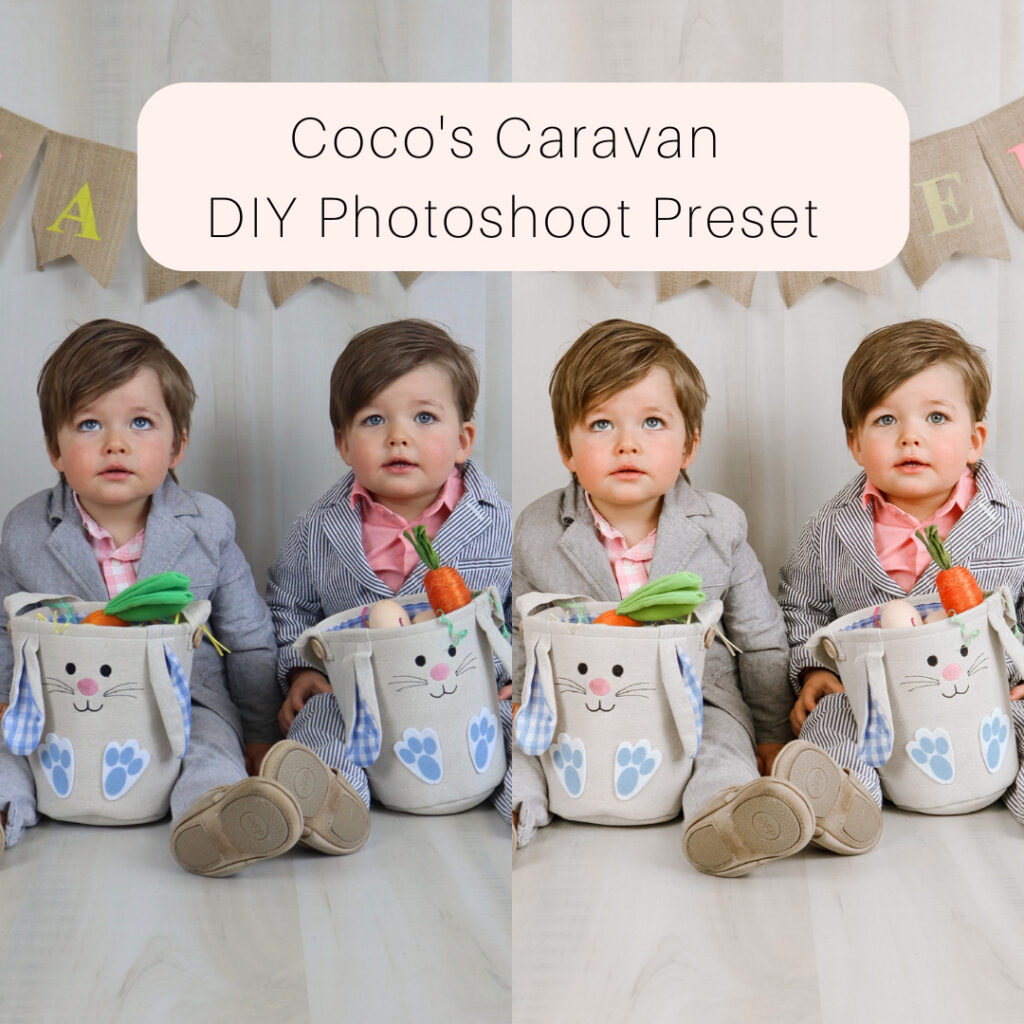 See how to do some of my themed photoshoots