My favorite Affordable Baby and Kids Clothing Stores 2021
I wanted to share four of my favorite affordable baby and kids clothing stores. Since I buy two of everything I need to find clothing at an affordable price. I've spend a lot of time searching for good prices and cute clothes. These are my top picks for stores with cute clothes at affordable prices.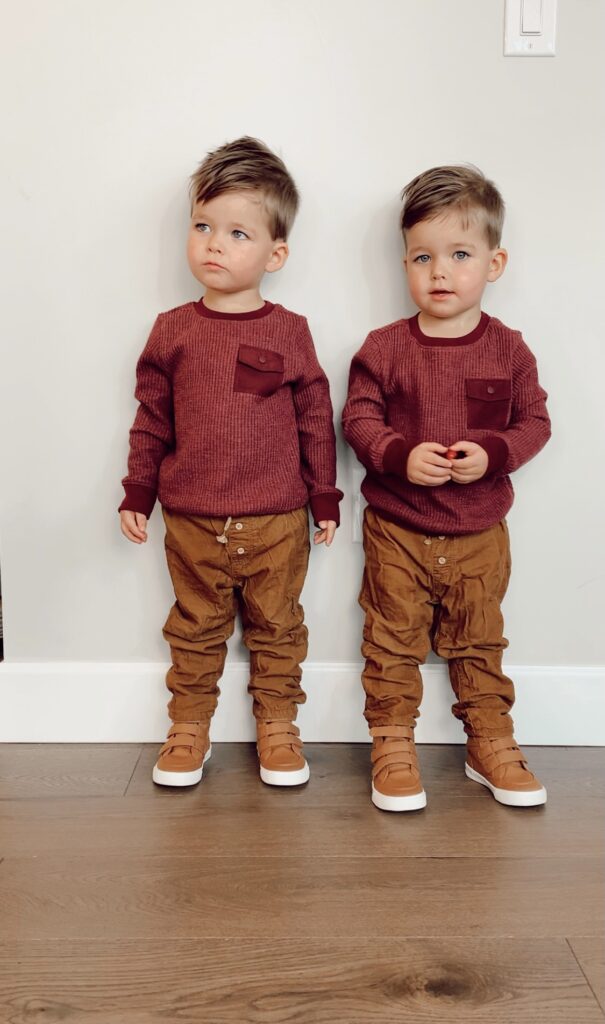 I also love supporting kids clothing boutiques and wrote a blog post last year listing some of my favorite to shop at for my boys. Check that blog post out HERE.
Affordable Kids Clothing
Here are my top favorite kids clothing stores that are affordable and so cute! I love Zara and Nordstrom, but I can't afford it unless things are on sale. I had to start searching for cute clothes, but still good prices. I obviously have boys so I posted more of those types of clothes because thats what I'm looking for. I did include some cute girl clothes with links to just give you an idea of the type of style you can find at each store.
My first favorite toddler clothing store is H&M. If I had to choose this would be my favorite place to buy clothes for my boys! They have reasonable prices and do sales often. My favorite items to buy for the boys at H&M are pants and sweaters. They have the cutest fitted jeans for boys. I have noticed they run a little bigger so I just roll the jeans up until they start to grow into them. I like to buy sizes bigger and use them longer.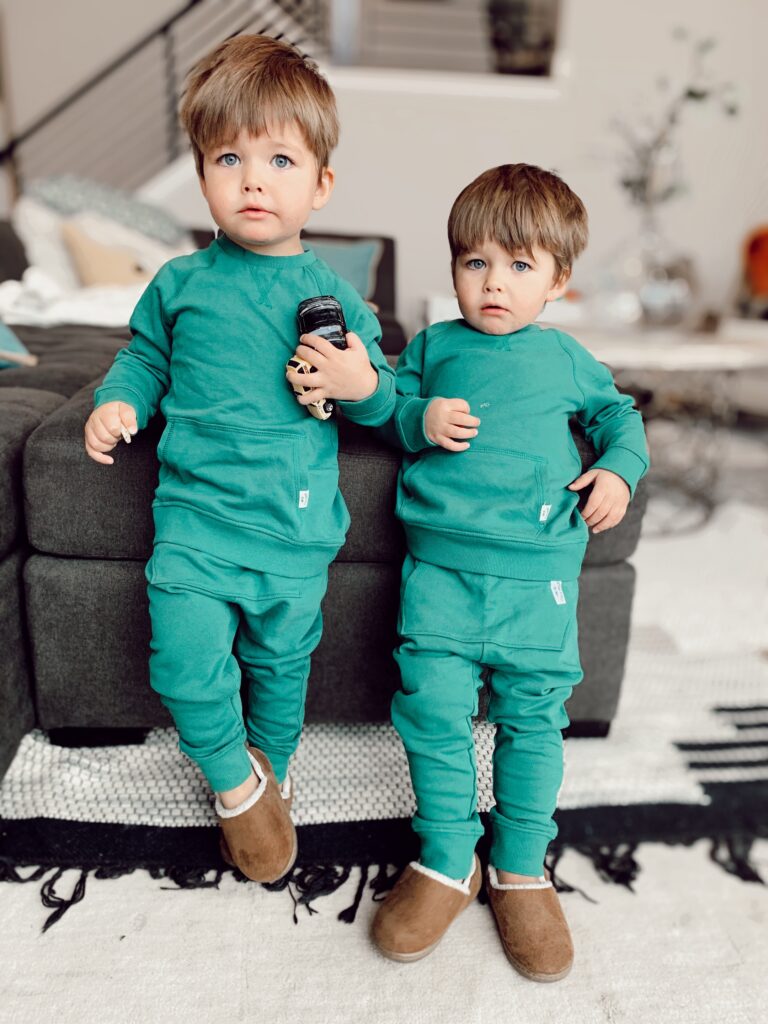 Crewneck sweatshirt Button t-shirt Jogger pants Jeans Green button up shirt Pants and suspender set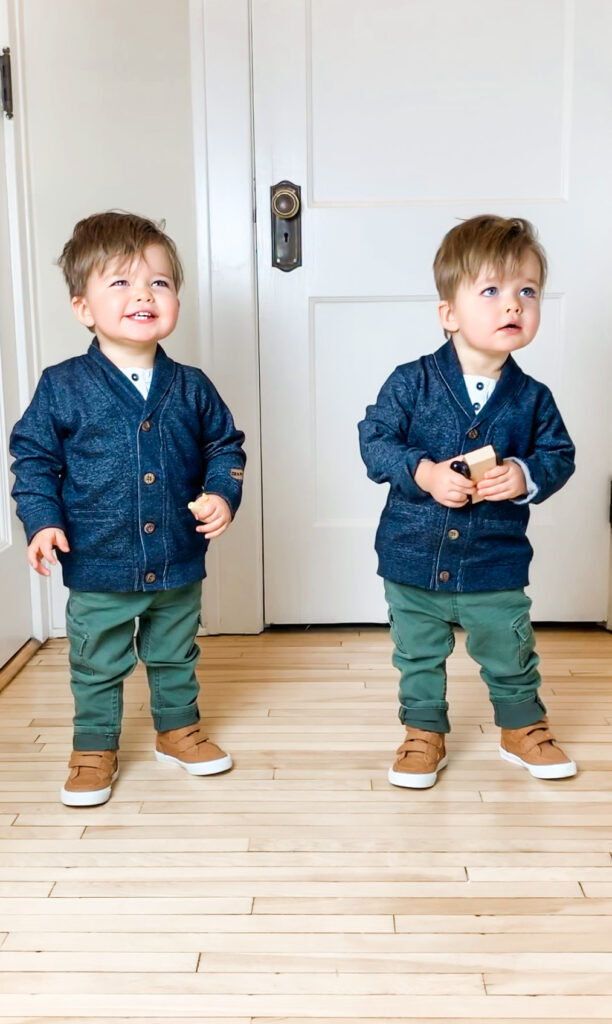 Pink shirt and pants Denim shirt and pants Pink Shirt Jeans Pink Dress Romper Suit
My second favorite baby and kids clothing store is Target. The Cat and Jack section at target is amazing! I can't believe they have such cute clothes for so cheap. I love to buy t-shirts as well as shorts for the summer. The boys have one pair of jeans from here, but I don't love them as much as the H&M jeans. I like their pants (pic below) more than their jeans.
Gray Shorts Crewneck sweatshirt Striped T-shirt Long sleeve shirts Tan Pants Army green pants
I included some pictures with some of my favorite styles to buy from the Cat and Jack section. The gray shorts are my favorite and I buy new ones each summer. Kids grow so fast so its nice to not spend so much as they only wear the clothes for a short period of time.
Blue Dress Denim Romper Ruffle Long Sleeve Shirt Swim Set Army Green Dress
My third favorite baby and kids clothing store is Old Navy. This is another great place to buy clothes for kids at reasonable prices. I love their t-shirts and their shoes. I buy most of my boys shoes here because they are so darn cute and have great prices. I also love to buy jackets here as well. They do sales all the time and every year for Black Friday they do 50% off the whole store.
Jean Joggers Shoes Jogger Sweatpants Dinosaur Pajamas Colored T-shirts Shorts Army Green Jogger Pants Shirts
Pink Dress Denim Shorts Denim Shirt Denim Dress Pink Shirt Blue Stripe Dress
Amazon
My last favorite baby and kids clothing store is Amazon. Let's just admit that Amazon is just easier to buy things from. They get to your place fast and everything is free shipping. If you change your mind they make it so easy to return so I've been searching for clothes there more often. I have found the cutest shoes from Amazon for my boys and they have been at such an affordable price.
Black converse Black Tennis Shoes White Button Up Shirt Slippers Pajamas Dinosaur button up shirt and shorts Long sleeve shirts Green jogger set Hawaii shirt and shorts
The one thing I've learned about Amazon though is you have to spend time searching for the cute stuff. I mostly like to buy shoes there for my kids and the basic clothing items like pajamas or t-shirts.
Tie Die Set Pink Jogger Set Shorts Yellow top
It can be hard to find cute clothes at an affordable price so I hope this blog post helped you. If you have any other stores you love and think would be great to add to this blog post let me know in the comments below!
Make sure to follow me on Like to Know It where I post updated clothing that I find for my boys.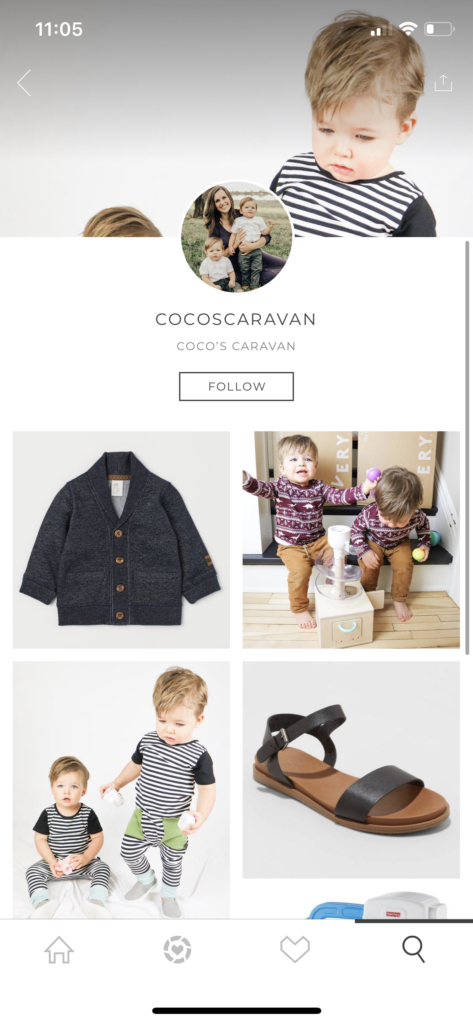 DON'T FORGET TO PIN THESE TIPS TO YOUR FAVORITE PINTEREST BOARD FOR LATER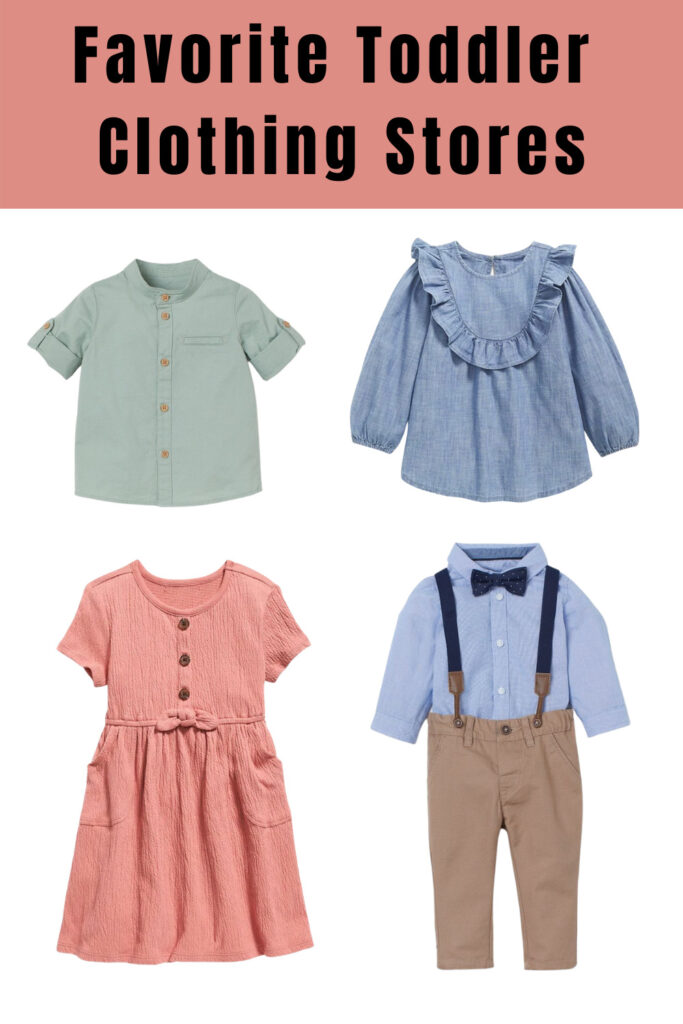 This post may contain affiliate links. See my Full Disclosure for further details.