My goal in sharing these courses is to help people save memories so they last forever. As you know pictures are so important to me and I'm so grateful for the photos and videos I have of Justin. My boys will be able to learn about their dad through pictures and videos as they grow up. (Read my story here)
I want to help others save those precious memories forever. Hope these courses help!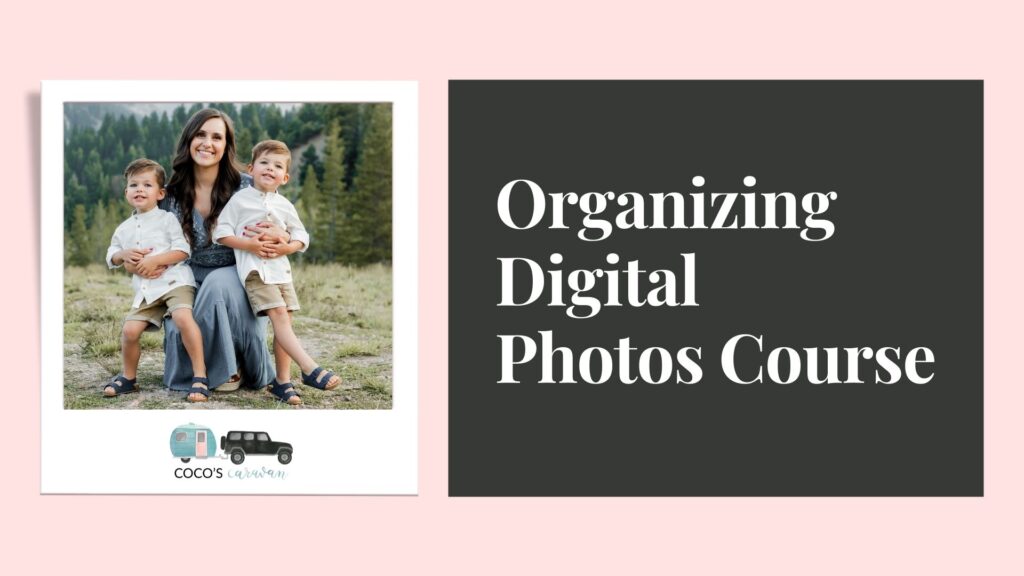 Course Description
This course will help you organize all your digital photos and videos. I will show you how to back up your photos to a hard drive and to Google Photos. By the time you finish this course all your photos will be safe and backed up physically and digitally. You will know where they are and be able to view them when you want. You will be set up for automatic back up so you will never worry about losing a photo again!
What the course will cover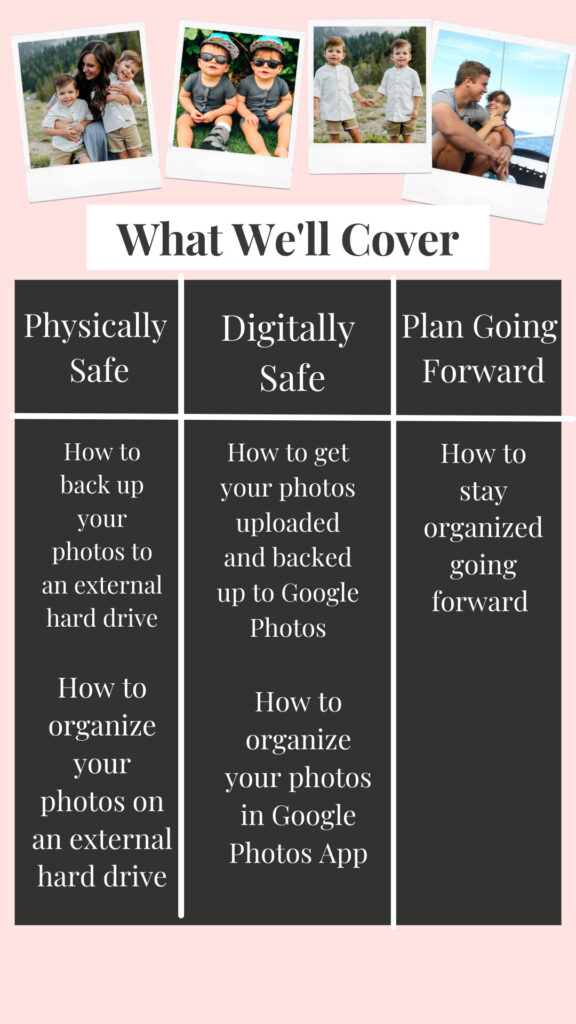 Why spend tons of money on a professional photoshoot session when you can save money and take them yourself. I'll show you what photography equipment you will need, how to set up an awesome backdrop, tips on taking photos, and how to edit your photos to get that professional look. Can't wait to see how your pictures turn out! *At Home Preset included in course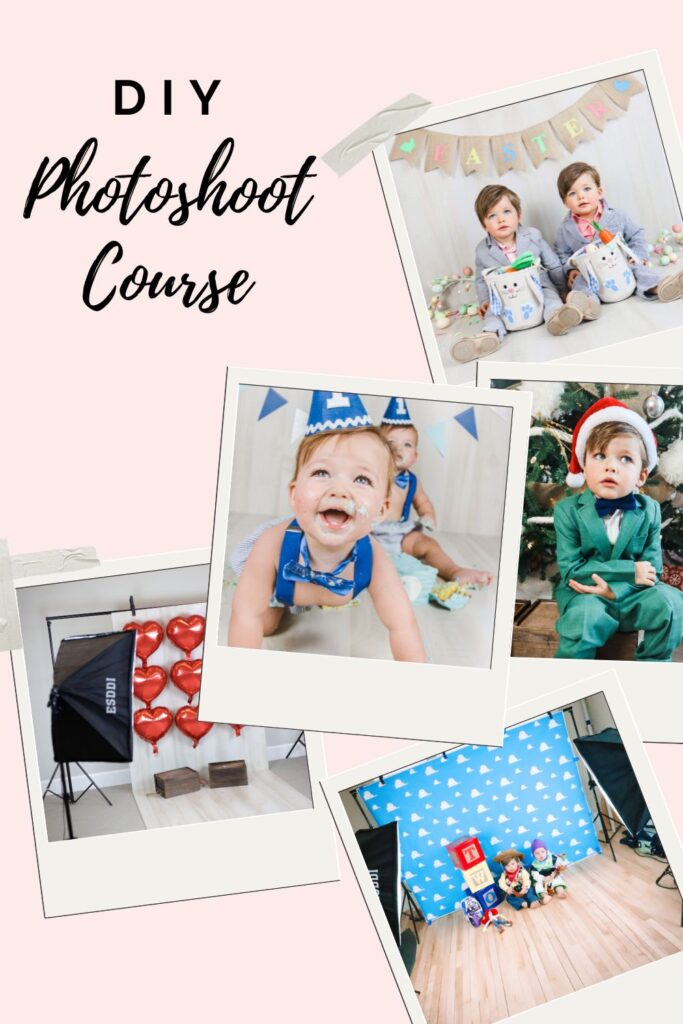 I will be creating more courses to help save your precious memories. Subscribe to my blog below so you don't miss out on the new courses when they go live.