I'm going to show you how to take your own superhero photoshoot at home. I wanted a professional photoshoot for my boys fifth birthday, but didn't want to spend the money. I decided to do it myself and I want to help you do the same. See how I put this adorable superhero themed birthday photoshoot together.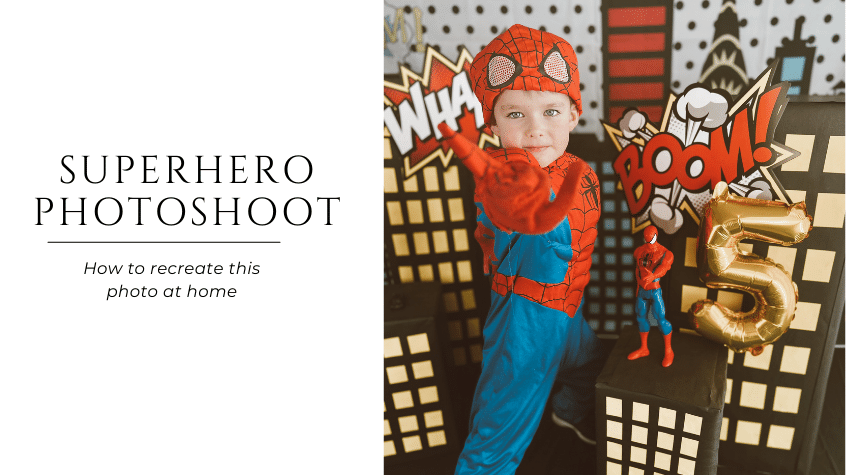 If you are new to learning how to take photos check out my DIY photoshoot course. I teach you how to setup a backdrop, how to get kids to look at the camera, what settings to set your camera at, how to edit your photos and more.
Superhero Photoshoot
I decided to do a superhero photoshoot for my boys fifth birthday because they are obsessed with Spiderman and Batman. I usually pick the theme of their birthday based on what they love at the time. Last year they loved everything and anything Paw Patrol so I did a whole Paw Patrol themed birthday party and photoshoot. It was so fun.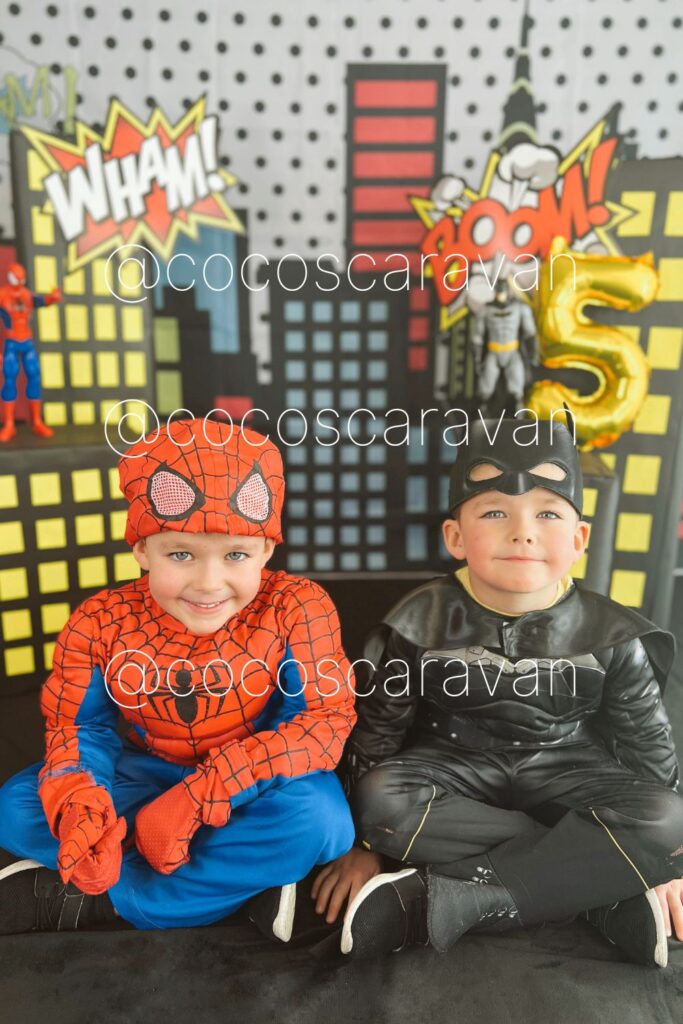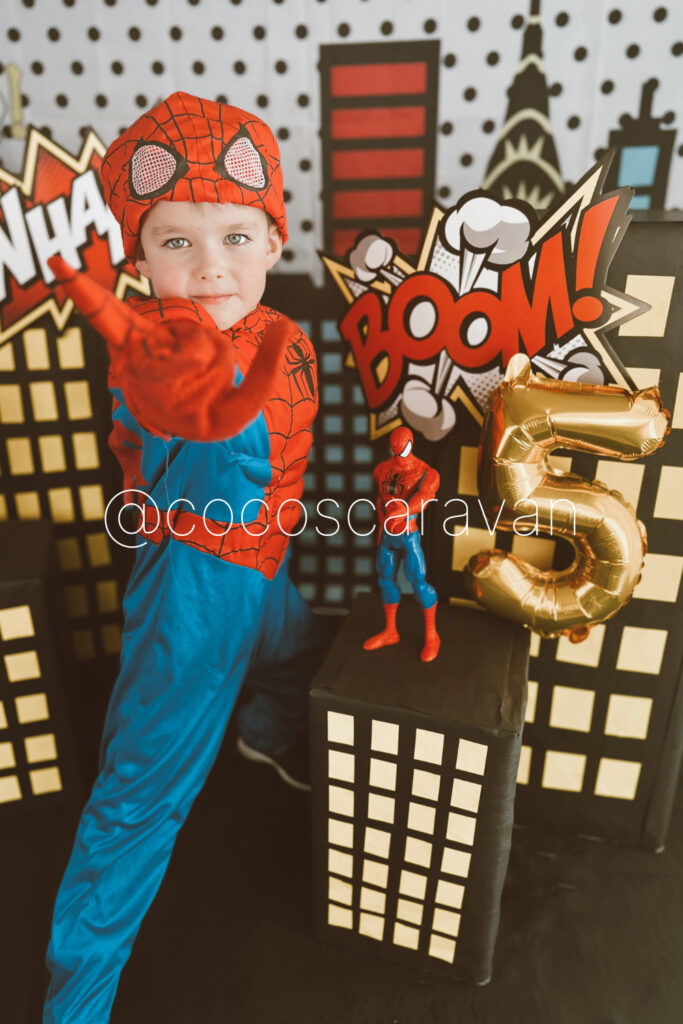 This year the theme is Superhero so I decided to do a superhero themed party. Everything I use for the photoshoot I also use for the party decorations. I get double the use out of it. I'll show you how I put this adorable superhero photoshoot together.
Superhero Backdrop
It's amazing what backdrops you can find on Amazon. I searched superhero photoshoot backdrop and so many fun ones came up. I liked this one because it was super colorful! I got a 7X5 and it was the perfect size. I use my backdrop stand to hang it. See below my photography equipment I use for my photoshoots.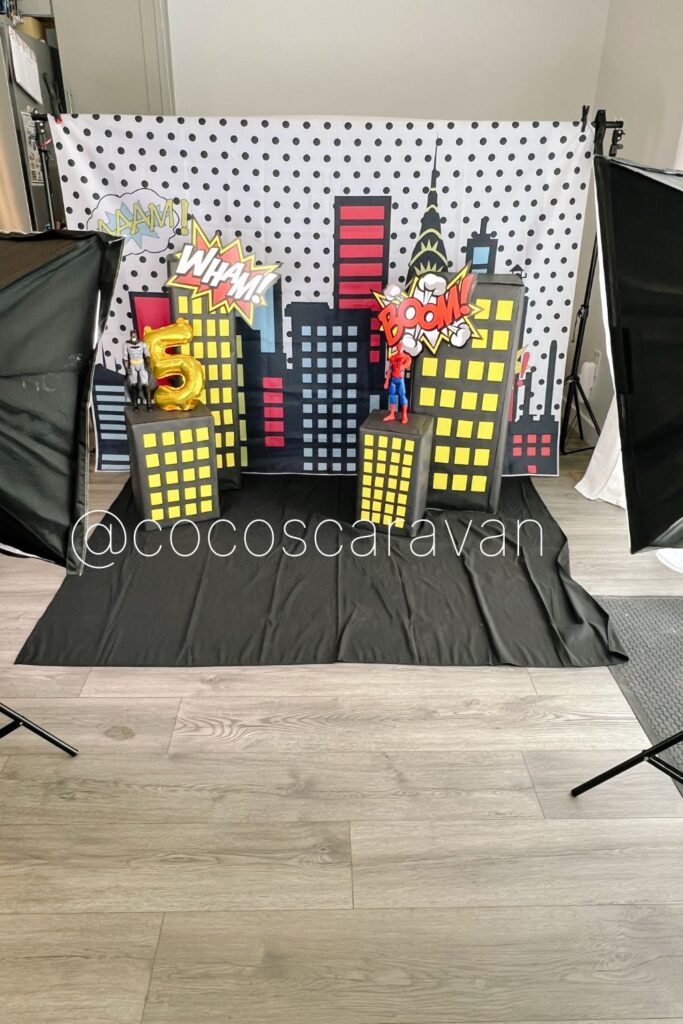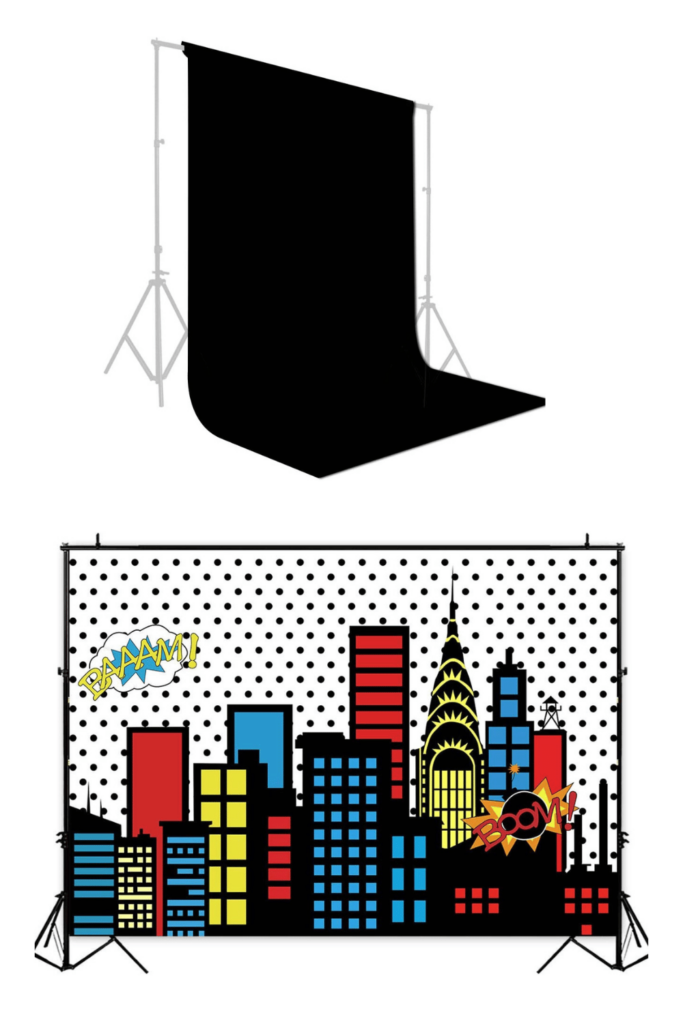 Skyscraper Boxes
These were super easy and fun to do. I had left over cardboard boxes from my online purchase. I wrapped them with black construction paper and then I glued yellow cardstock on as windows. You can find links to the supplies below.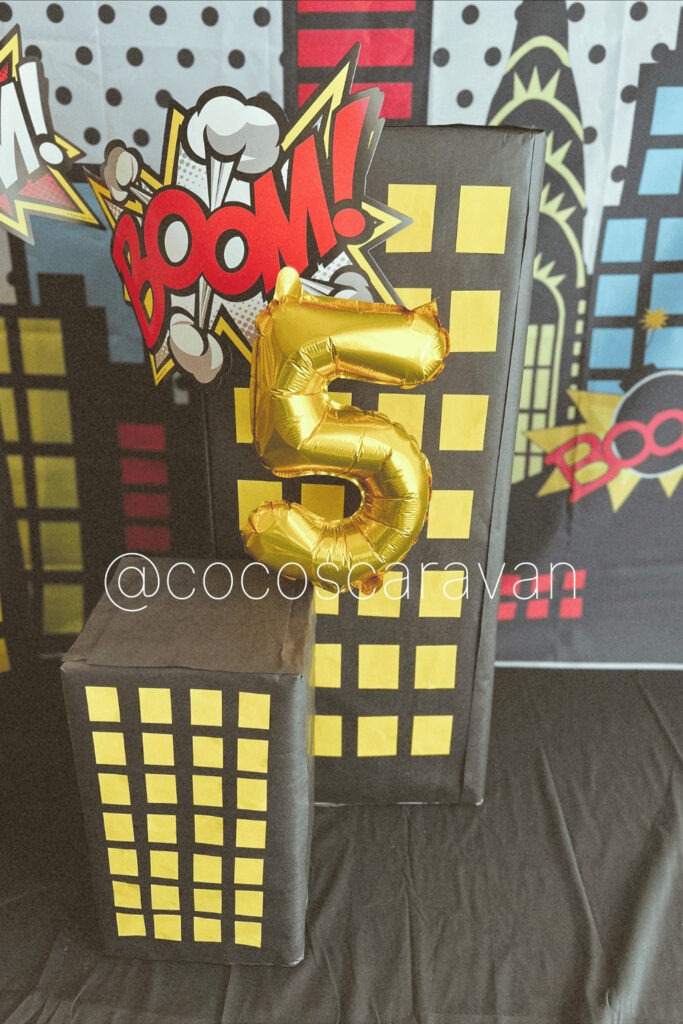 Link to skyscraper supplies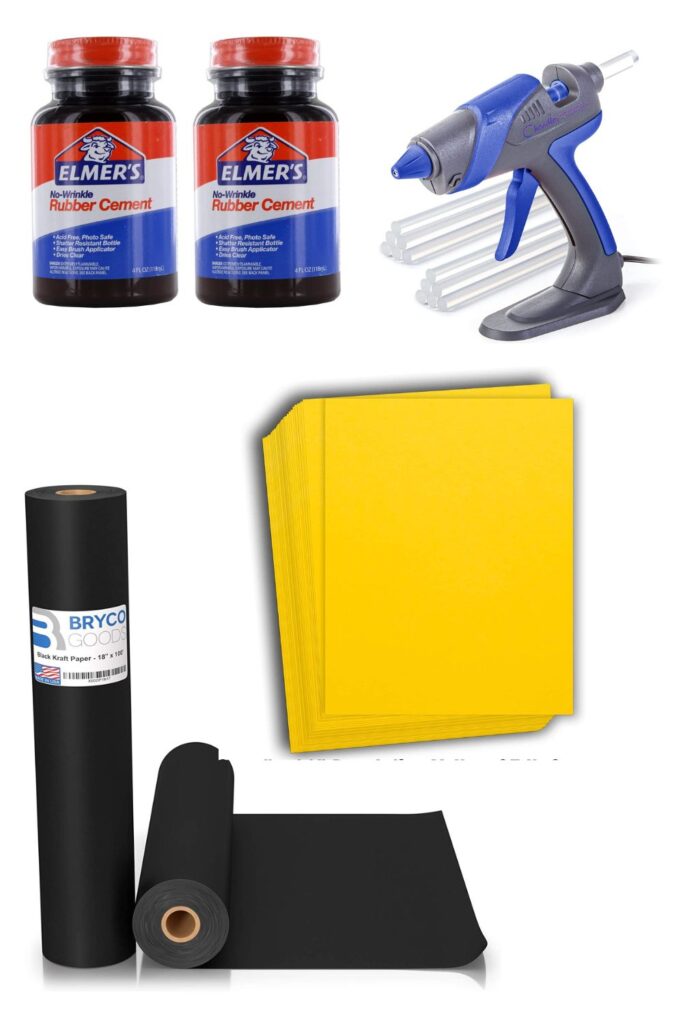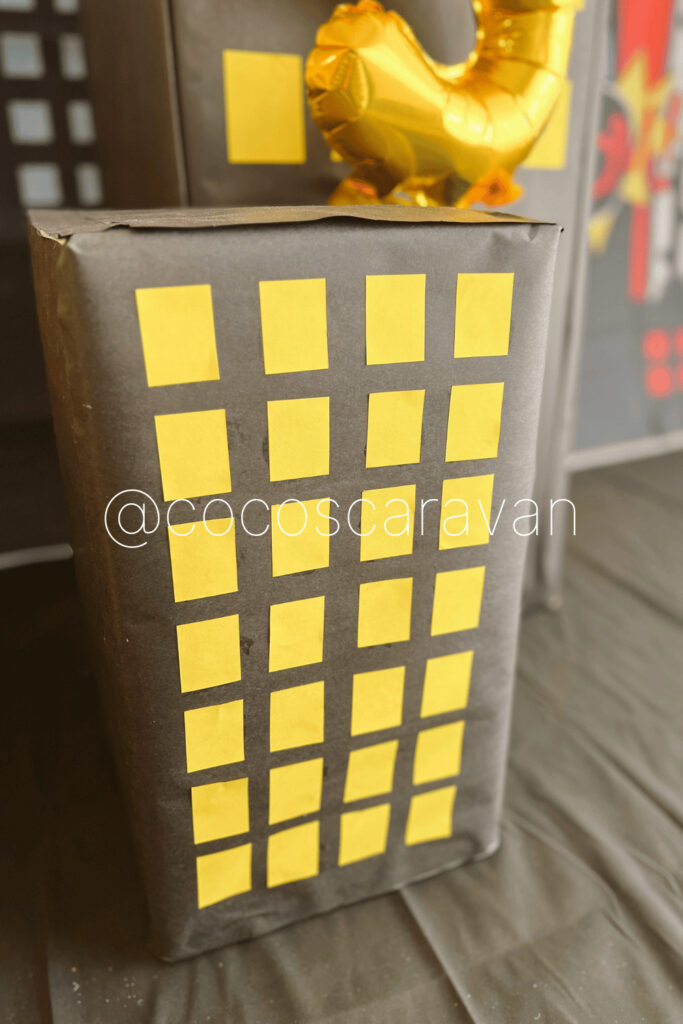 Props and Signs
You can get fun with the props and signs and add whatever you want. I just kept it simple with the superhero words and the number 5 balloon. I also thought it was cute to add the superhero action figures. Get creative and have fun with this part! Links to props below.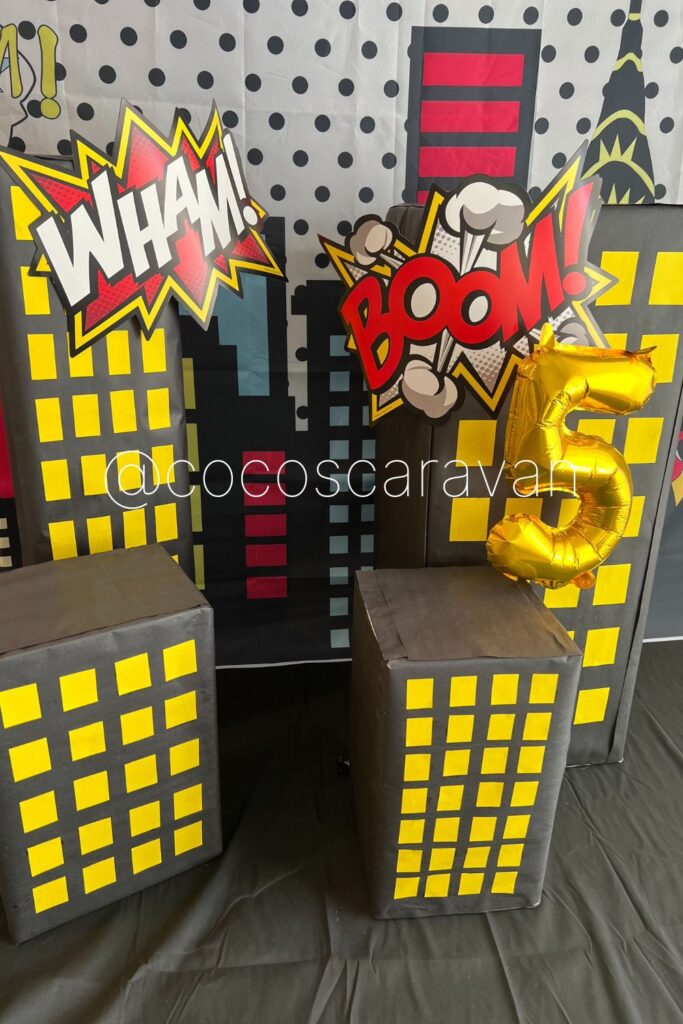 Links to props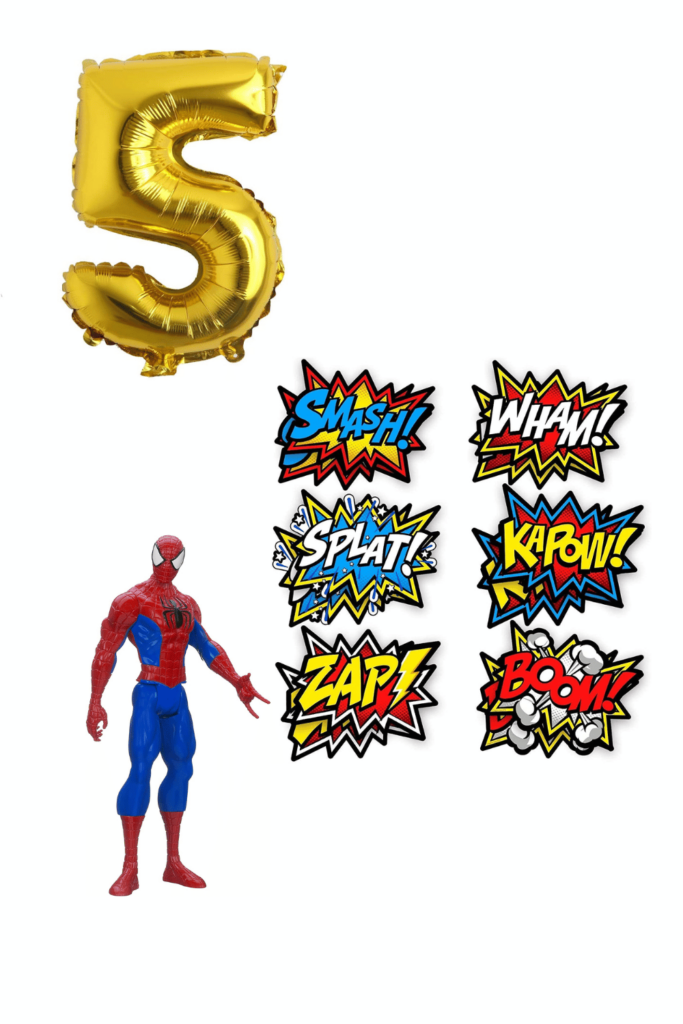 Costumes
Having your kids dressed up in their favorite superhero costume can make this even more fun. I had my boys wear their costumes leftover from Halloween and they loved it. You can also just keep it simple and have them wear a cape and mask. I linked the costumes and capes below.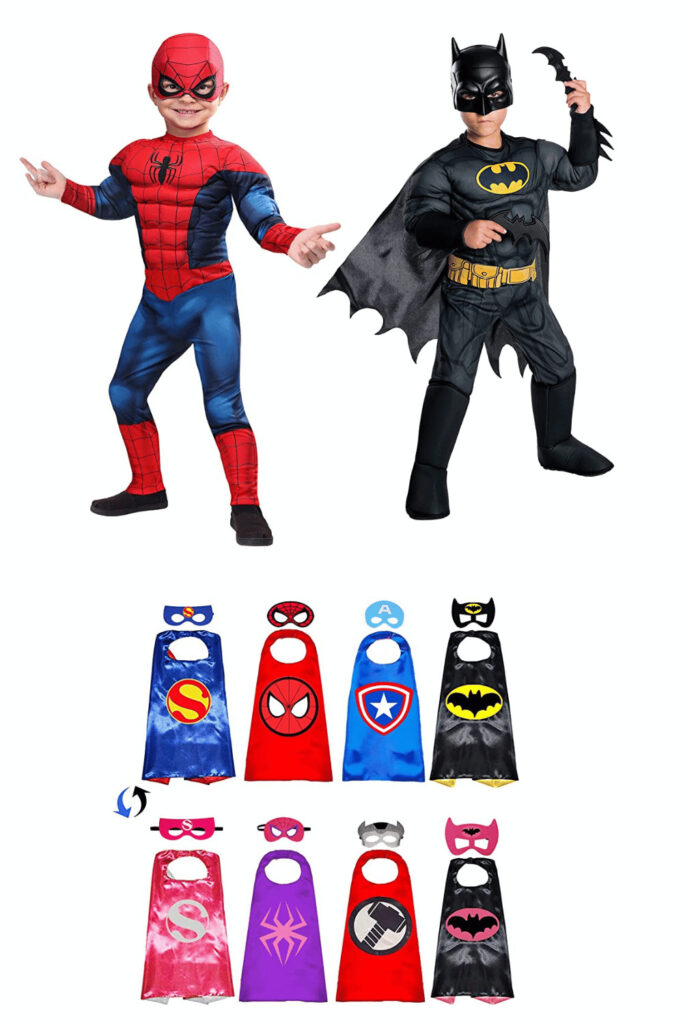 This post may contain affiliate links. See my Full Disclosure for further details.
Check out my blog post where I share links to all my photogorphary equipment. Most of the photos I took for their photoshoot and birthday party was with my phone. You don't need a nice camera to take a great photo. If I could choose one items to buy from my list it would be the backdrop stand. I use it for their photoshoots and their birthday parties. It was worth the purchase!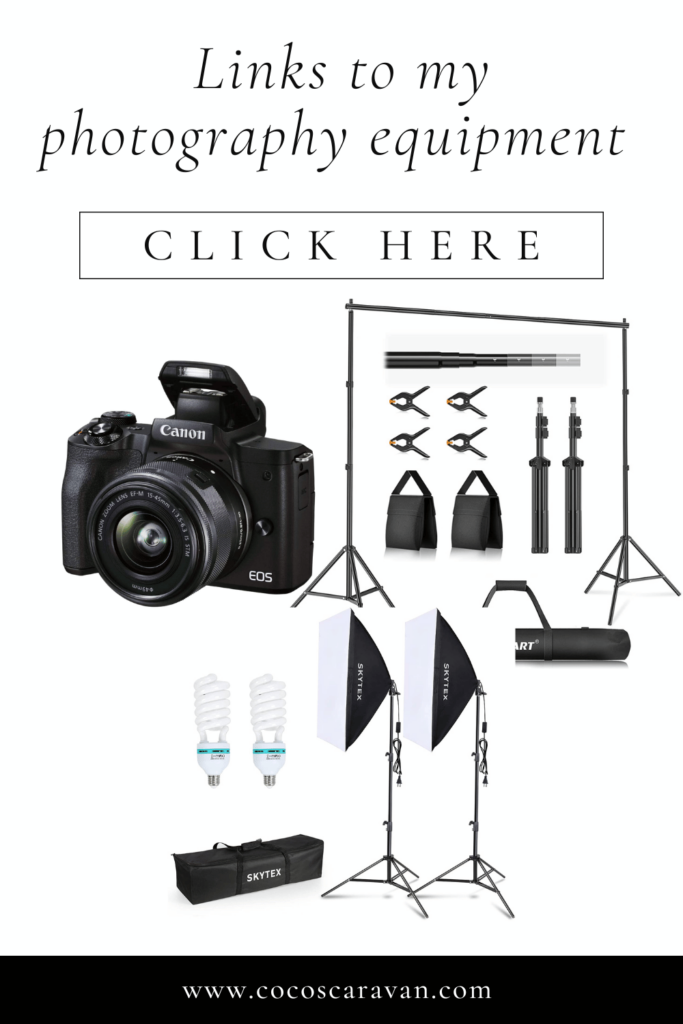 Pin this to Pinterest to find later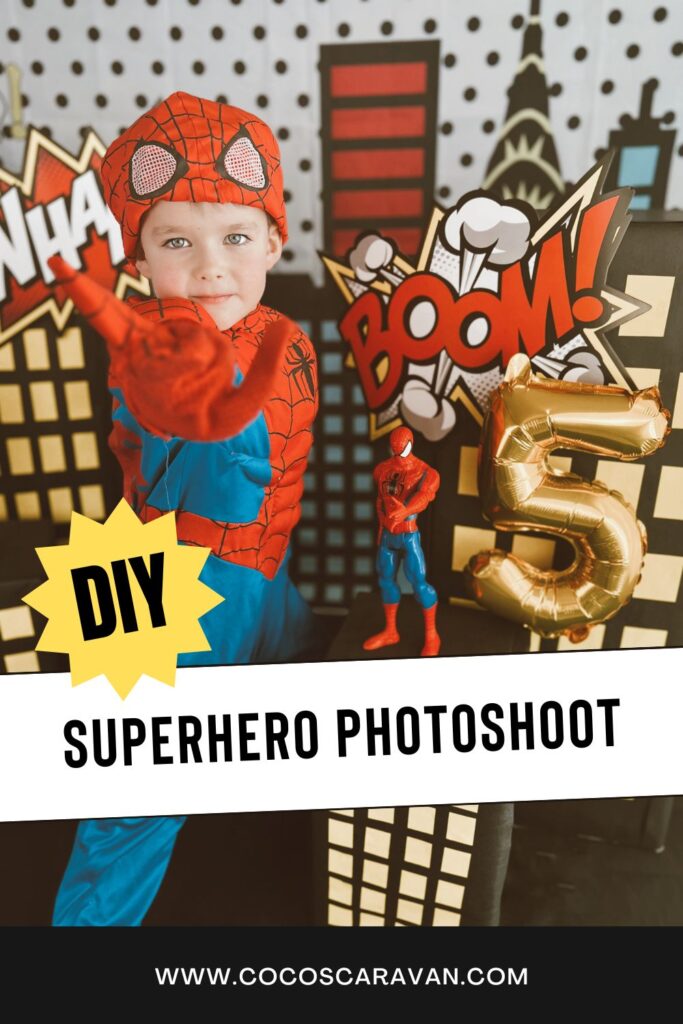 My Favorite Apps to edit photos
See the apps I love to use to edit all my kids photos! I have a DIY photoshoot course teaching you how to take your kids photos at home. In one part of the course I show you in a video step by step how I edit my kids photos. Check it out!
See last years birthday photoshoot