Took the Caravan on a fun Disneyland trip 2022
Took the boys on a Disneyland trip and it was so fun! My parents will be leaving for three years so we wanted to do one last Disneyland trip with them before they left.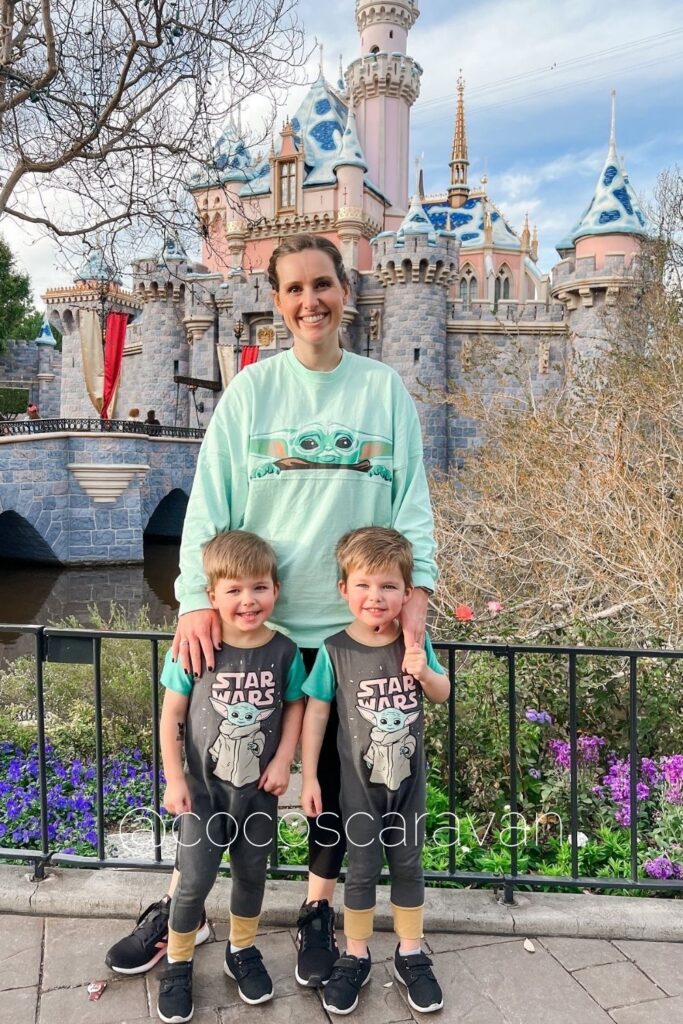 This was the boys second trip to Disneyland. The first trip we took they were 15 months old and it was right before quarantine. You can see the video from that trip and more pictures on my Disneyland Christmas blog post HERE.
Our Disneyland Trip Vlog
I love making a video of every family vacation we go on. Some days we will pull up my youtube channel and watch all our old trips and the boys love it. Some of the trips they were so young that they don't remember so they love watching those videos.
Disneyland Trip
This was the boys second trip to Disneyland. Their first trip was the Christmas right before quarantine. They were 15 months old and it was just so cute. This time the boys knew all the characters names and had watched all the movies. They were prepped and ready to go. The main reason we chose to go to Disneyland was because of Cars land from the Pixar movie Cars. It's seriously the cutest place!
The boys meeting Lightning McQueen was the best thing ever. Marshal was completely star struck. I think his brain was finally realizing that the characters from his favorite movies were real and he could actually meet them. It was truly adorable.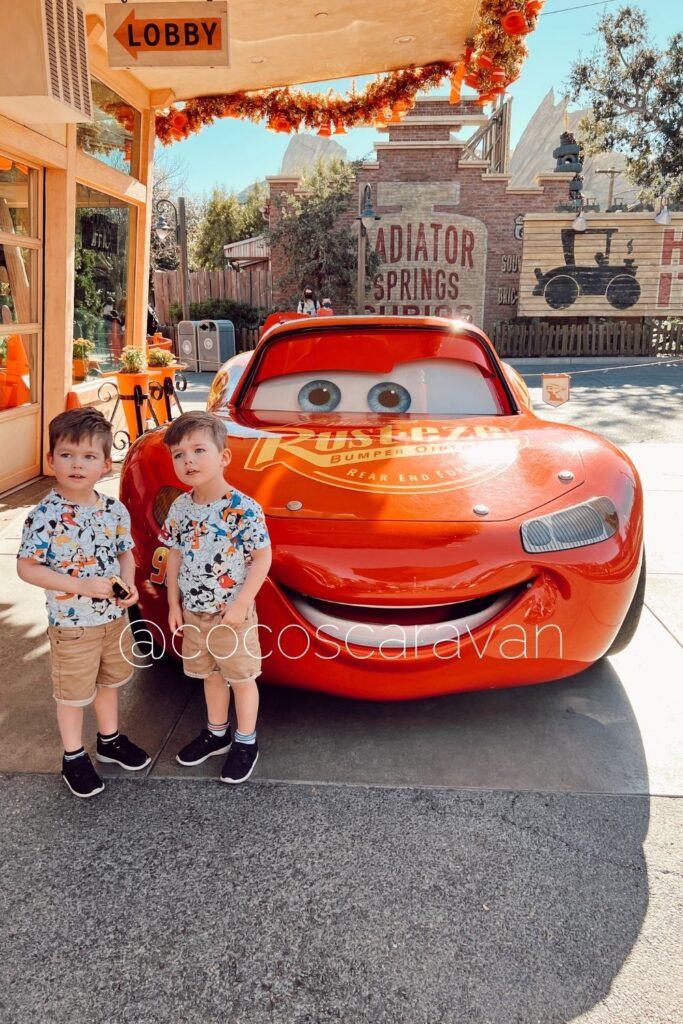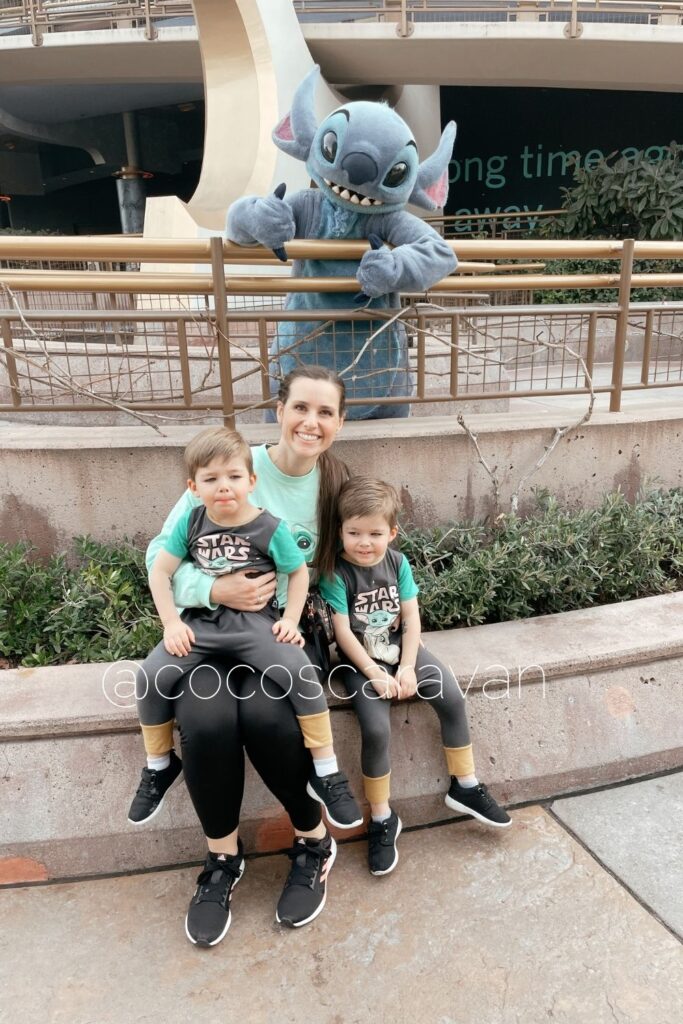 They loved the castle and would say "its the castle mommy". It was truly a magical trip and so fun to see their reaction. I get to relieve those special moments all over again through them.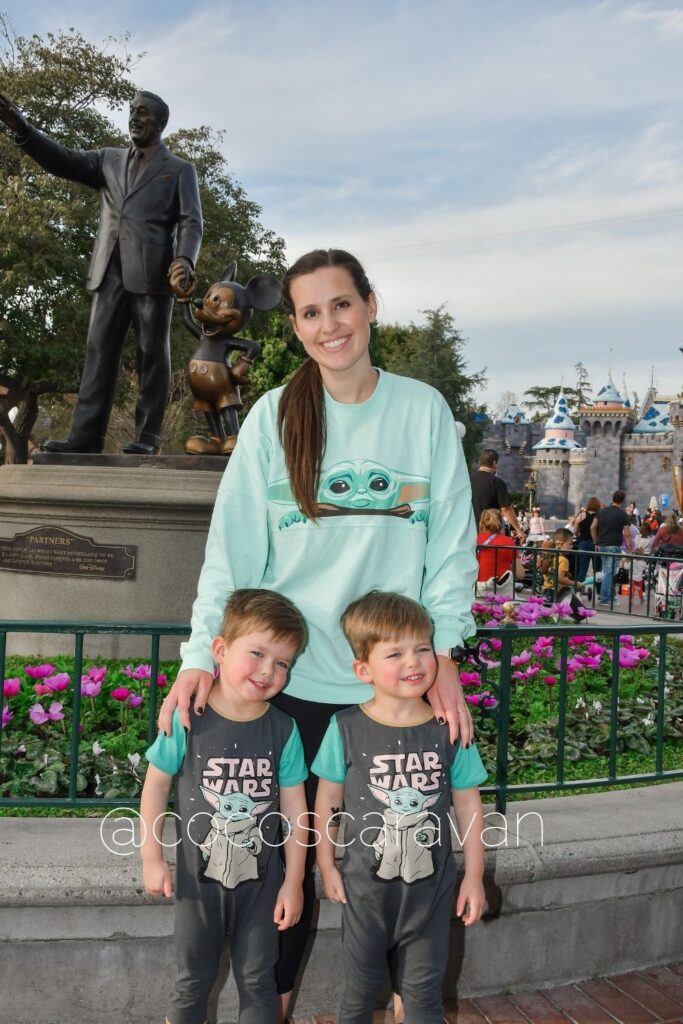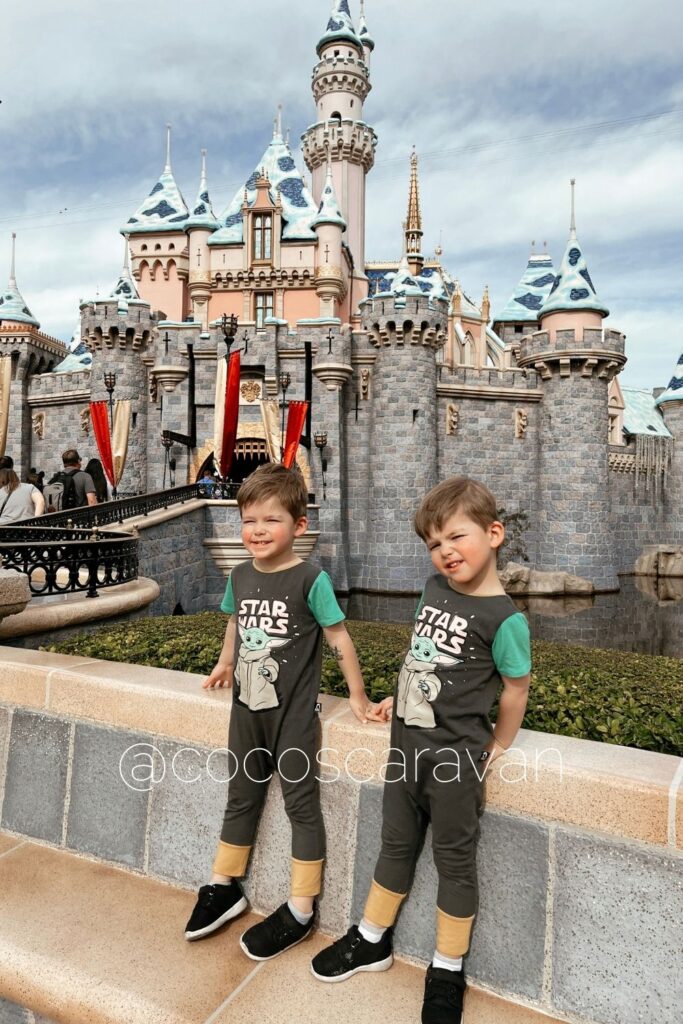 Disneyland Outfits
I was getting a lot of questions about where we got our Disney clothes. The spirit jerseys we are wearing are from the park, but you can find some on their online Disney store.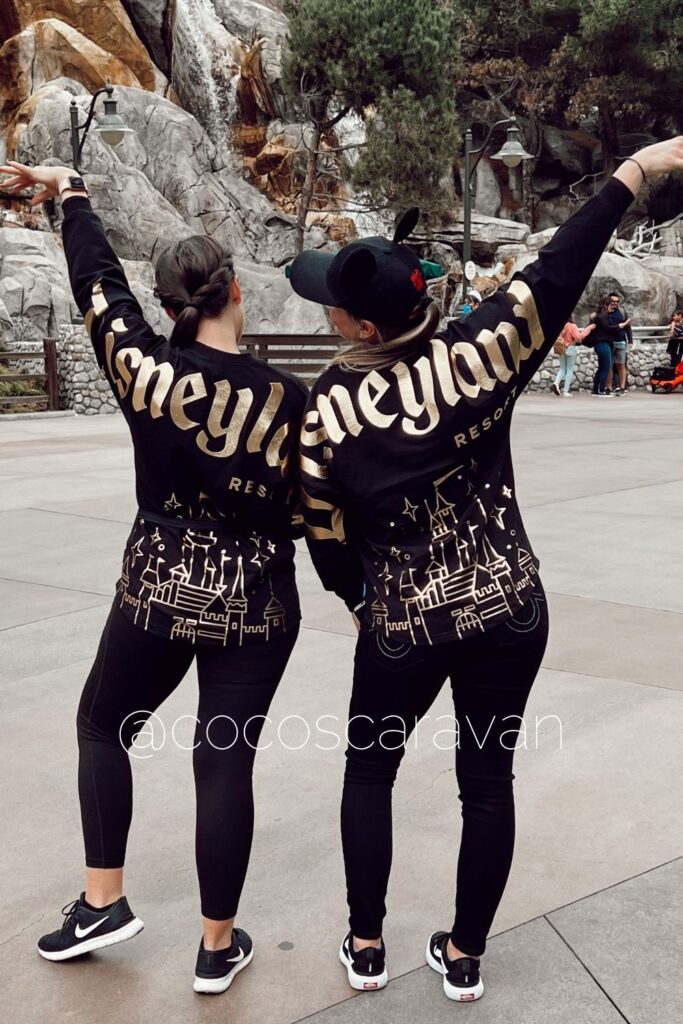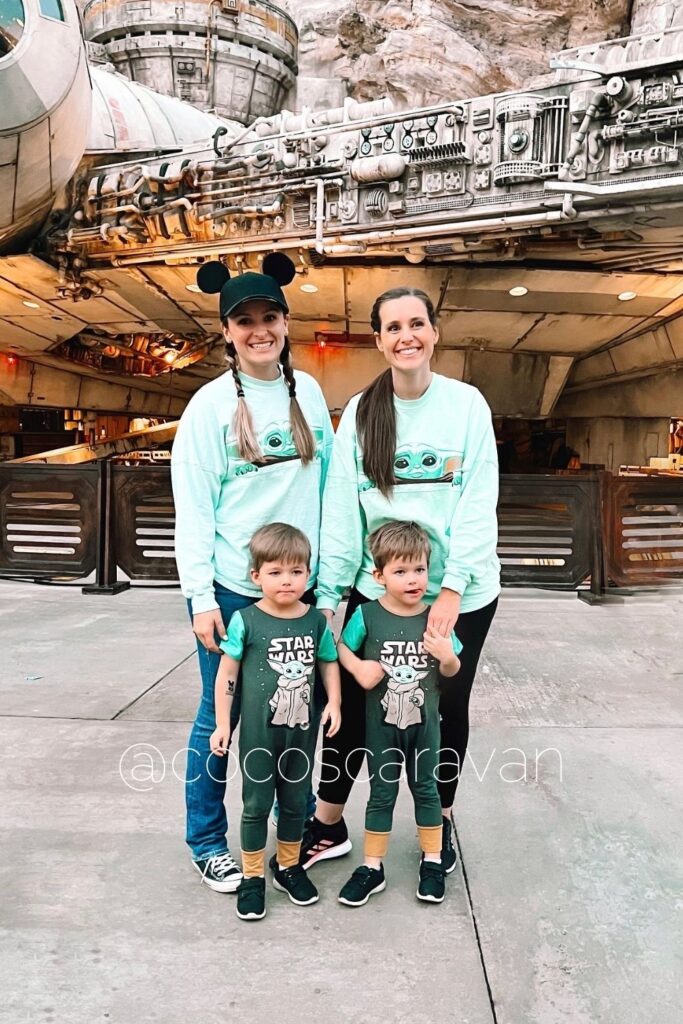 I wrote a blog post sharing my favorite places to buy Star Wars clothing for kids so make sure to check that out. A lot of those places I listed in that post also have other really cute Disney clothes as well. Also check out my Like to know it page where I link a lot of the boys clothes there as well.
Disneyland Tik Tok Video Ideas
If you are going on a Disneyland trip and want to make a cute video of your trip use these ideas. I have one video where I'm counting down by showing our travel day and the last clip is us at Disneyland. You can use the same audio on Instagram and make your own video. I like to edit my videos using Capcut app and then upload to Instagram, but you can totally use Instagram to edit and post.
Pin this to your Disneyland trip Pinterest board so you can find this post later. That way when you go on your next trip you can find this post and create the same video!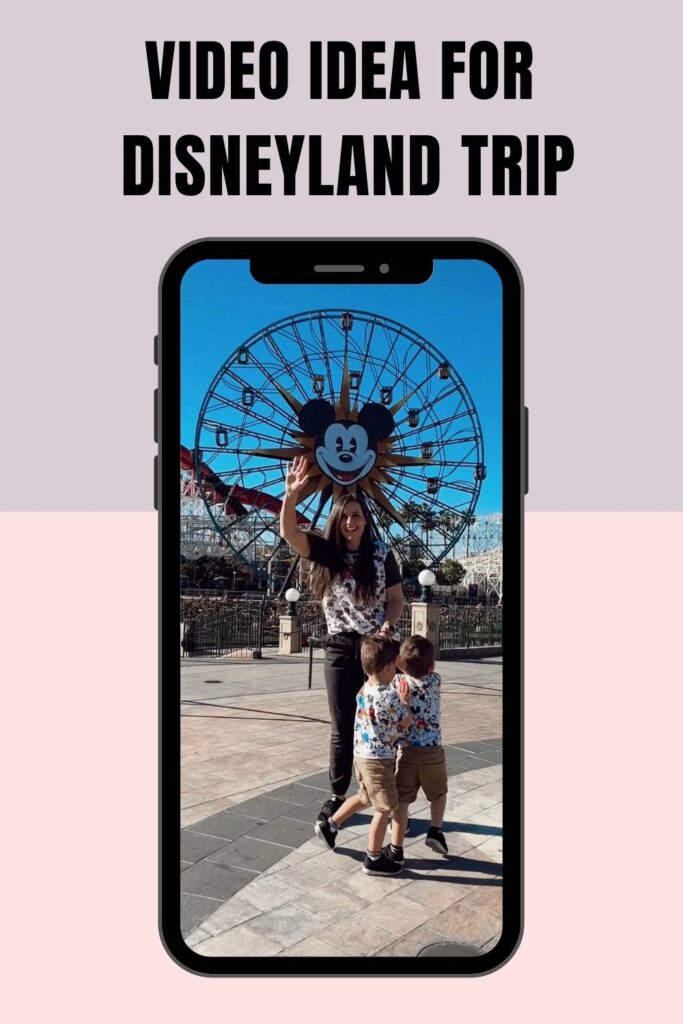 Disneyland Questions and Answers
I was getting a lot of similar questions on my Instagram during my trip so I thought I would answer some of them here. If you have any more questions about Disneyland Trip check out my friends Instagram account Disney on the Dime. They have great information to help make your trip magical!
Disney Genie Plus worth it?
If you have a group of a lot of older kids I would highly recommend paying for the Genie Plus. Most of the Lightning Lane (fast passes) are with the bigger rides. We got Lightning Lane for California Adventure Park and realized that there were not a lot of Lightning Lane options for younger kid rides. If you can only pay for it for one park I would use it at Disneyland park.
Disneyland Lightning Lane Rides
Disneyland Park
Individual Purchase for Lightning Lane Entrance
Attractions include*:
California Adventure Park
Individual Purchase for Lightning Lane Entrance
Attractions include*:
Disney Genie+ Lightning Lane Entrances
Attractions include*:
Is it worth bringing toddlers to Disneyland?
Before covid I would say yes to any age. As of right now children two years and older have to wear a mask indoors. So that means while waiting in lines and going on rides. I wanted to take the boys so badly the summer of 2020, but I knew they would never keep a mask on through out the park. I waited until now because I knew they would actually keep the mask on for rides. I would for sure keep that in mind before booking a trip. If your kid does great with mask then for sure take them!
I love Disney parks because they truly are for every age. I took the boys to Disneyland when they were 15 months old and they had so much fun.
How many days do you suggest going to Disneyland?
Three days is a perfect amount for Disneyland. If you have little kids I would suggest doing no more than three days. You could totally do two days and have so much fun and get a lot done. Two or three days would be perfect.
Disneyland or Disney World?
I have more experience with Disney World and enjoy it more, but with little kids I always suggest Disneyland over Disney World. Disney World is very overwhelming with four big parks. You do have to commit to more days at Disney World in order to see all the parks. It can be hard with little kids getting them to all the parks and harder to make it back to your hotel for a nap during the day.
At Disneyland you have just the two parks and they are right across from each other. You don't have to ride a bus to get to another park and just have to walk over. It makes it so much easier to park hop. I would wait to do a Disney World trip until all your kids are a little older.