I'm going to show you how to take your own Paw Patrol photoshoot at home. I wanted a professional photoshoot of my boys fourth birthday, but didn't want to spend the money. I decided to do it myself and I want to help you do the same. See how I put this adorable Paw Patrol themed birthday photoshoot together.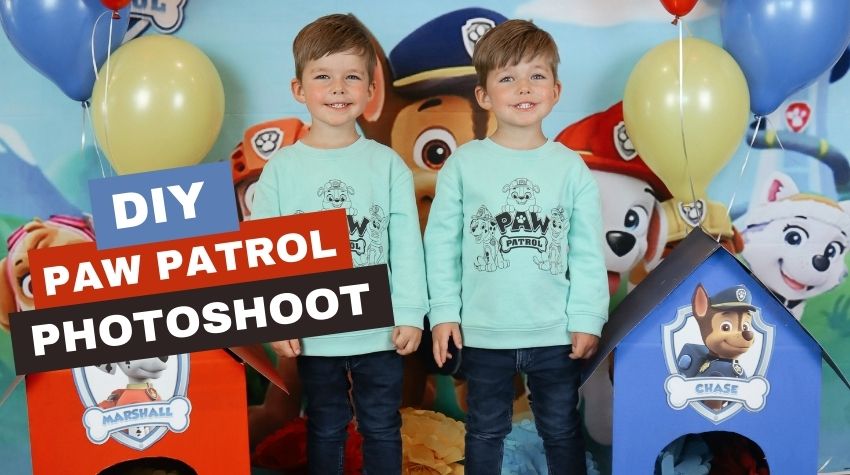 Last year for their third birthday we did Pixar Cars themed photoshoot you can see how that turned out HERE.
Paw Patrol Photoshoot
This Paw Patrol photoshoot was so fun to do and it turned out better than I imagined. I found a fun backdrop and then added props and it all turned out so cute. See how I put it all together below!
I share lots of DIY themed photoshoots to help people save money and still get that professional look. I knew nothing about photography a couple years ago and started to learn on my own. You don't need a fancy camera or set up. You can totally do this on your own and I can show you how!
Paw Patrol Backdrop
The Paw Patrol photoshoot backdrop turned out so well. I use my photography backdrop stand to hold everything up. I bought the Paw Patrol backdrop (size 5X7) off of Amazon and made the dog houses myself. I added balloons and party decor. The last fun touch was adding the Paw Patrol stuffed animals. You can add anything you want and just make it fun. Links to products below.
Link to backdrop products:
Props
The props are the most important part of any photoshoot. You want the background of your photo to be fun and fit the theme. I searched Paw Patrol party decorations to get some of the props. You can add whatever you want to make it fun.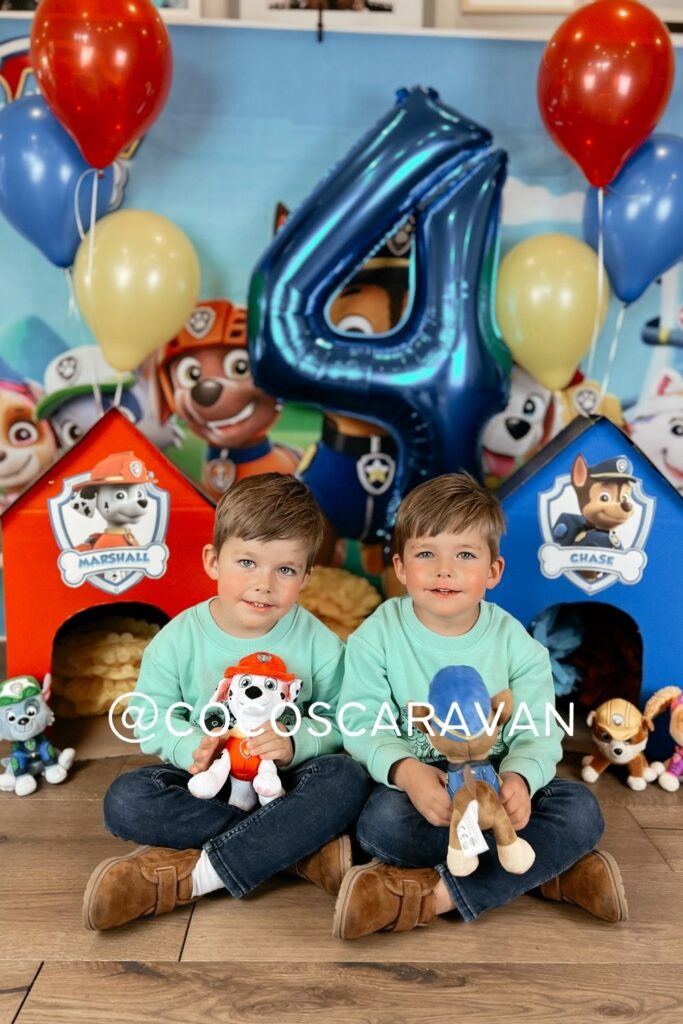 Last year for their Cars birthday photoshoot I didn't put helium in the balloons and I wish I had. This year I put helium in the colored balloons and it really makes the photos so much better. I just taped the balloons to the back of the dog houses.
Its best to just buy the number balloon from Party City and have them blow it up there. Link to all the props below. It is cheaper though to buy a balloon from Amazon and then have them fill it up at the store. You could buy your own helium tank which makes things easier as well. I linked that below as well.
Link to Props
Steps to make Paw Patrol Dog House
The dog houses were the best addition to this photoshoot. So glad I decided to make them for the photo and I was able to use them again for their Paw Patrol birthday party as well. It was super easy to make and I'll show you all the steps on how I made them below.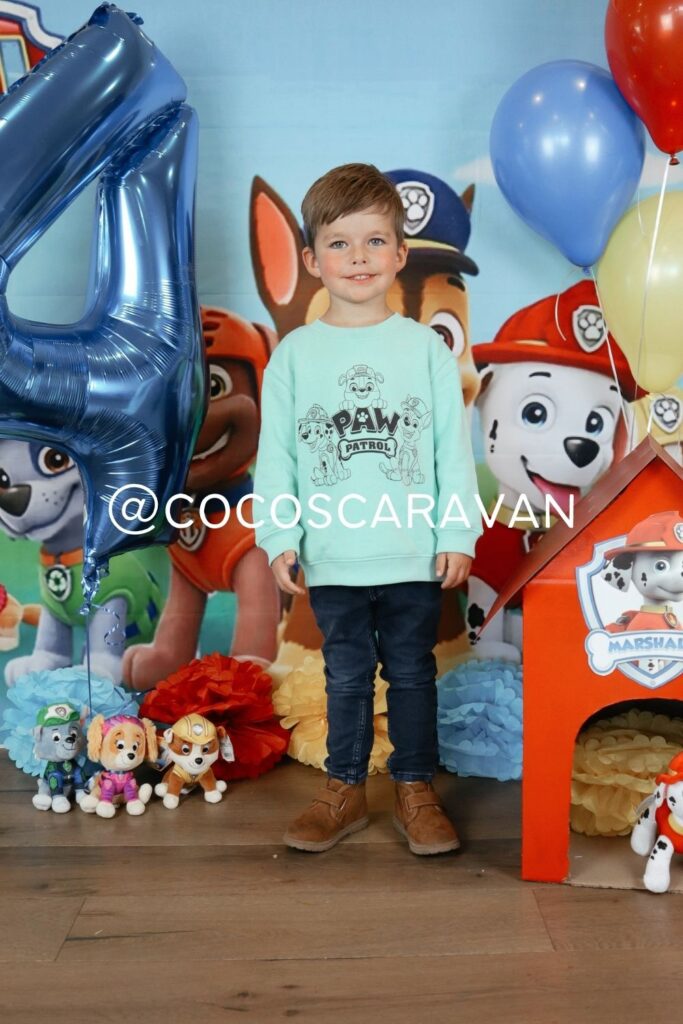 The box I bought was a moving box (19 X 14 X17) from Walmart. You could use any box you want but I wanted tall and skinny. See the steps below.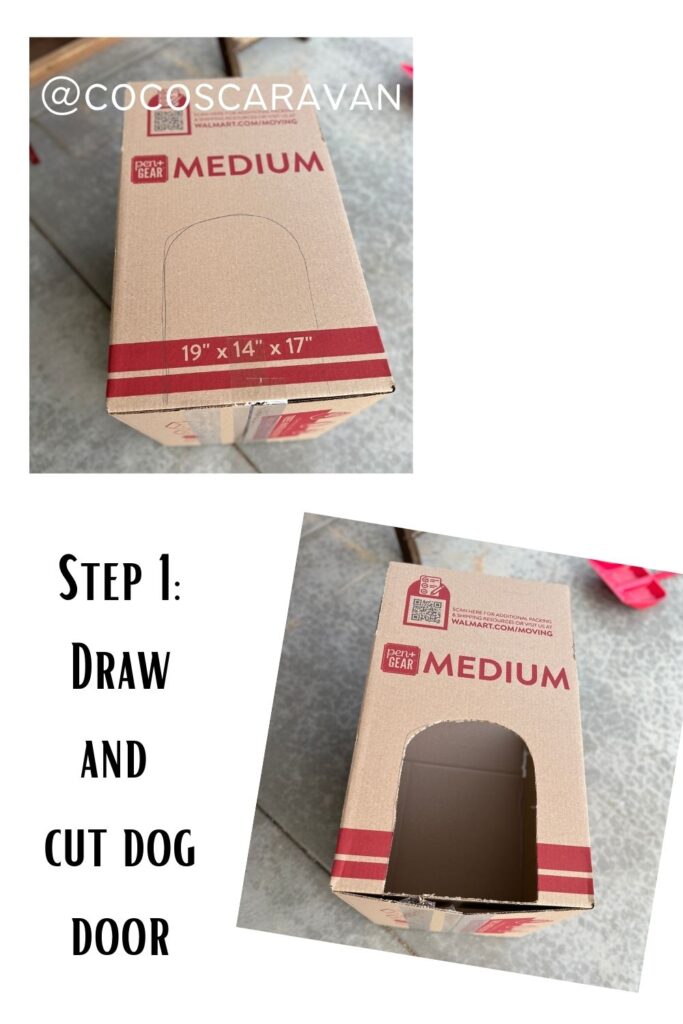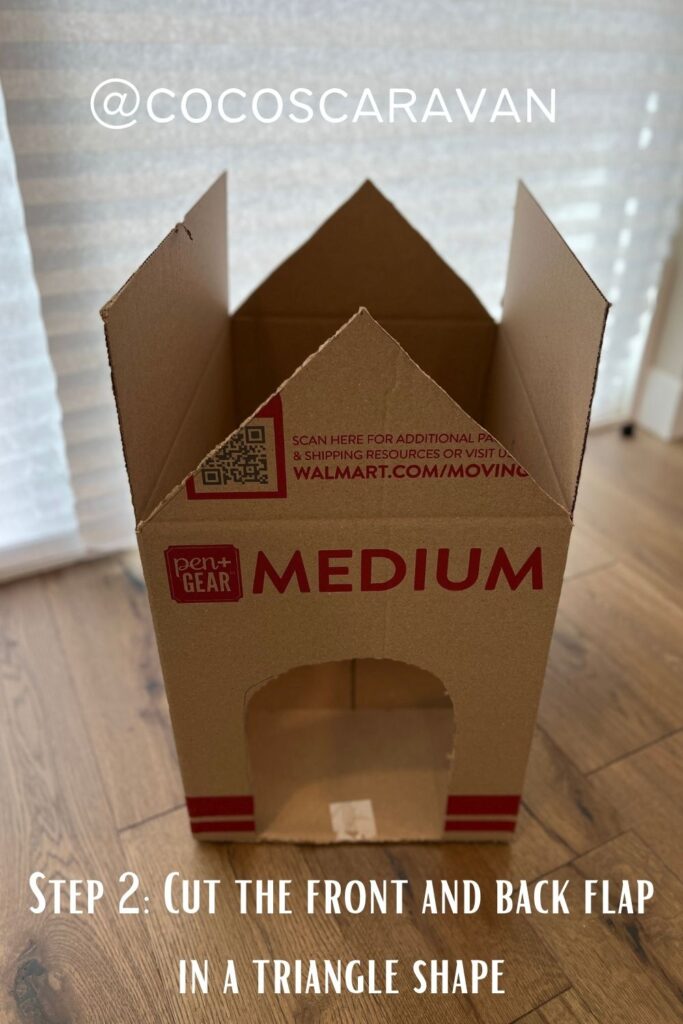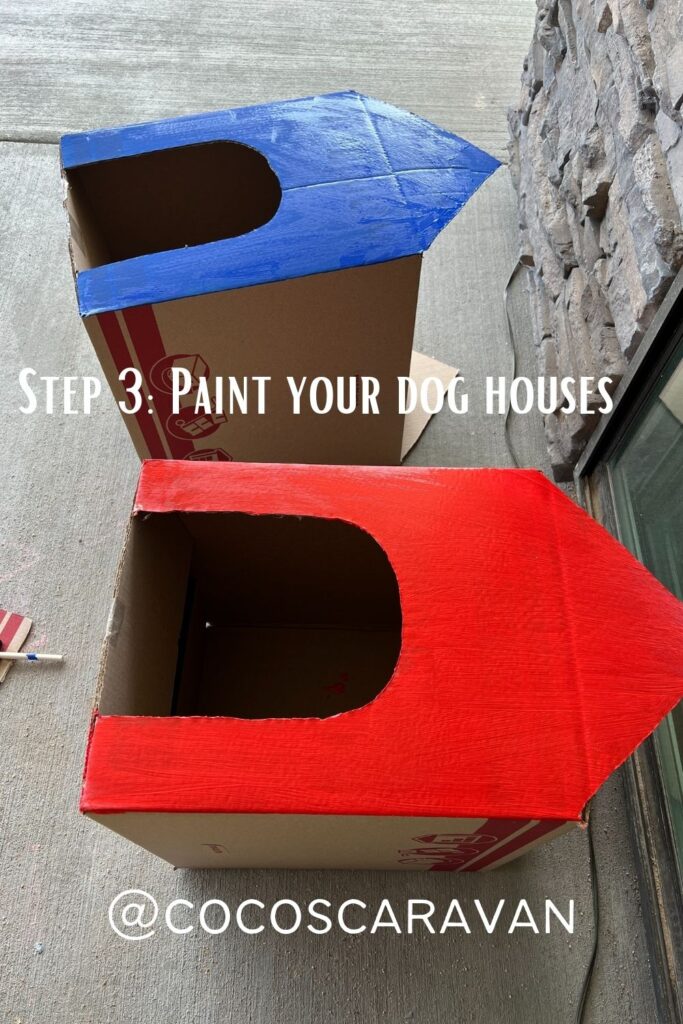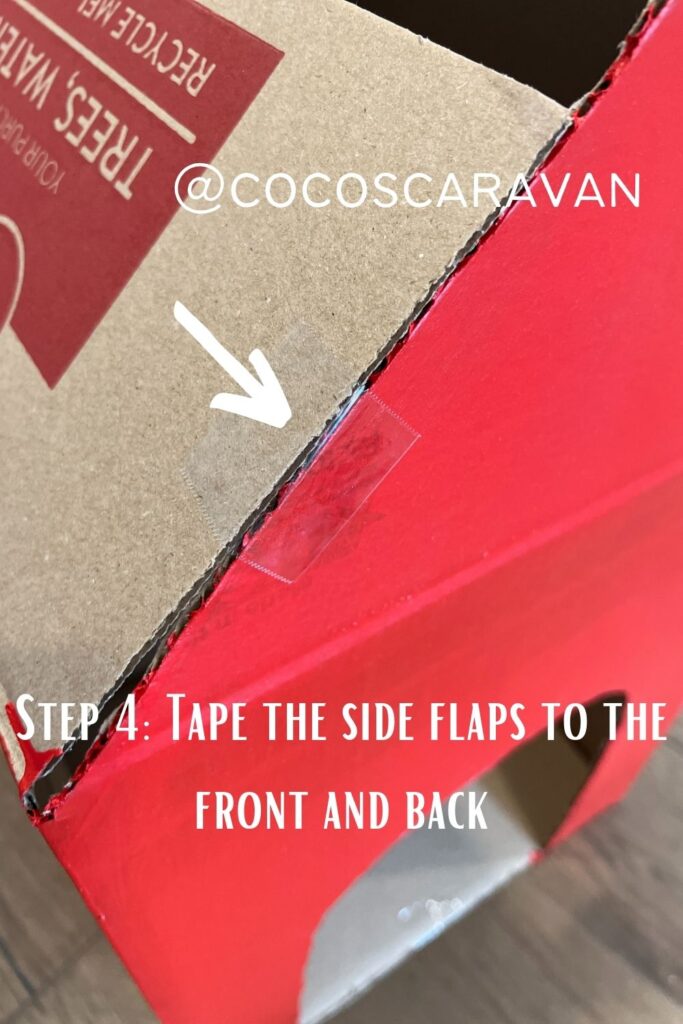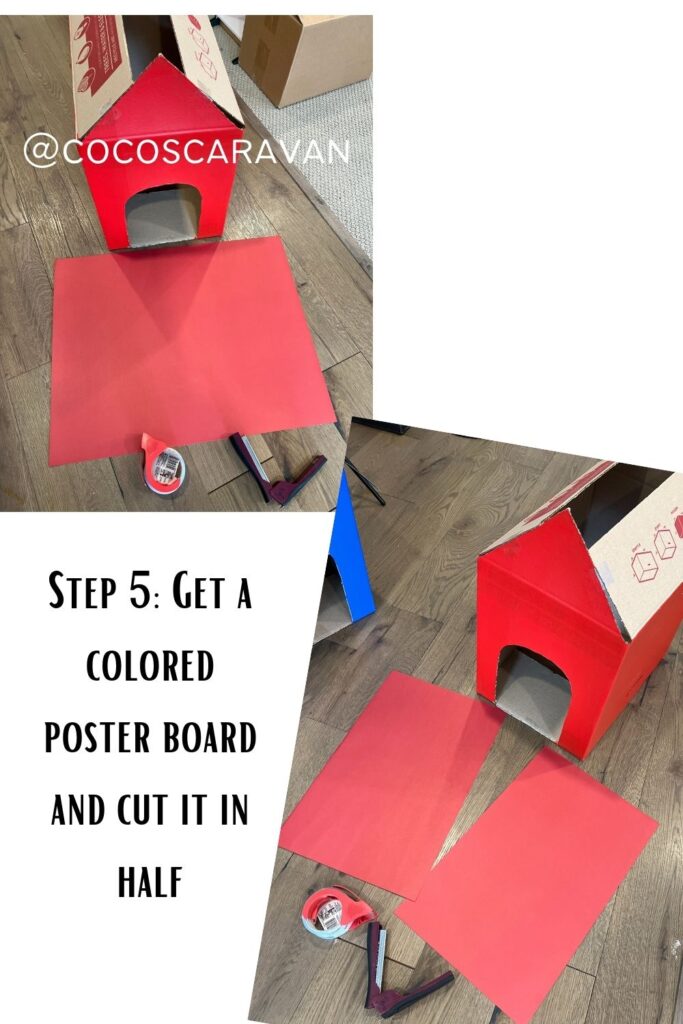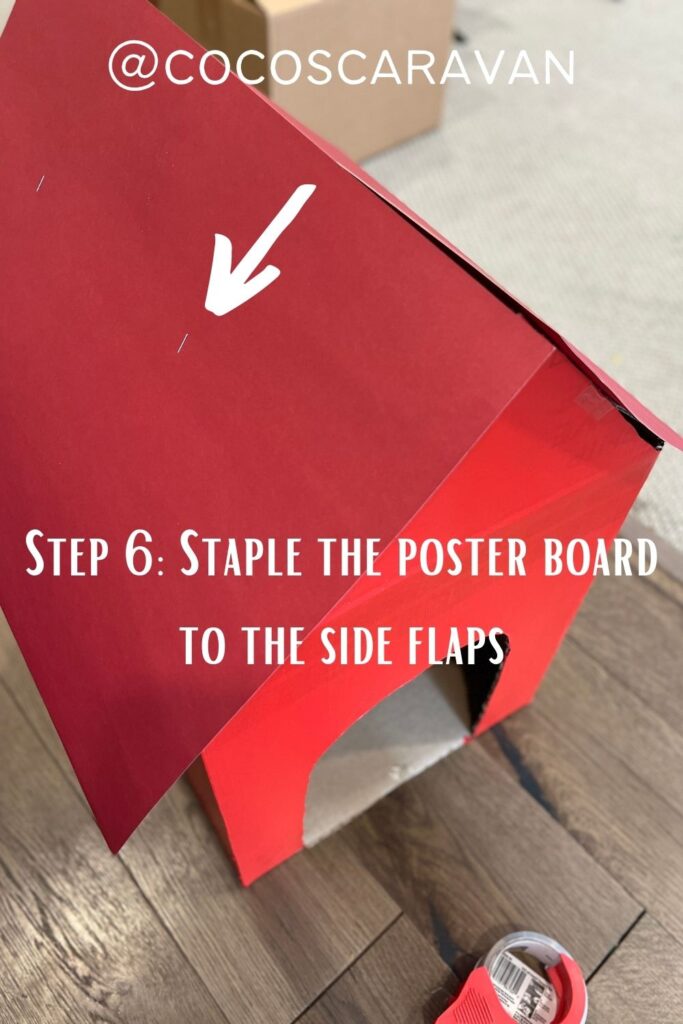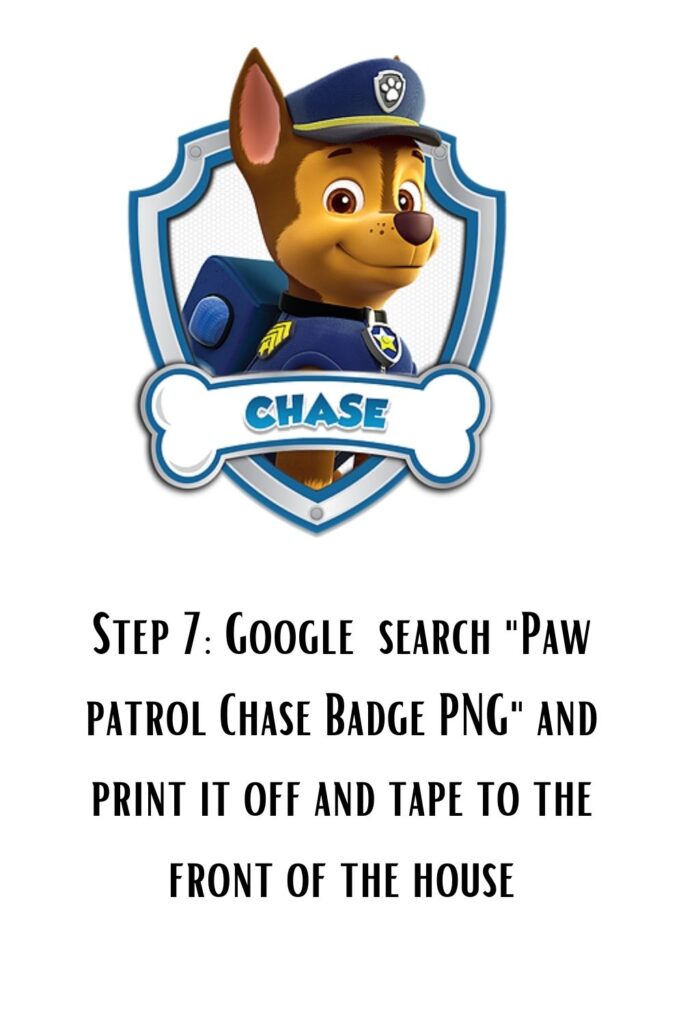 Clothes
Anytime I do a party photoshoot I love having them wear something to go along with the theme. I found these adorable shirts from H&M. The boys love Paw Patrol so they were so excited to wear it. The outfit fit perfectly with the theme of the photoshoot and I'm so happy with how it turned out. You could also do Paw Patrol costumes which could be cute as well. Link to clothes below.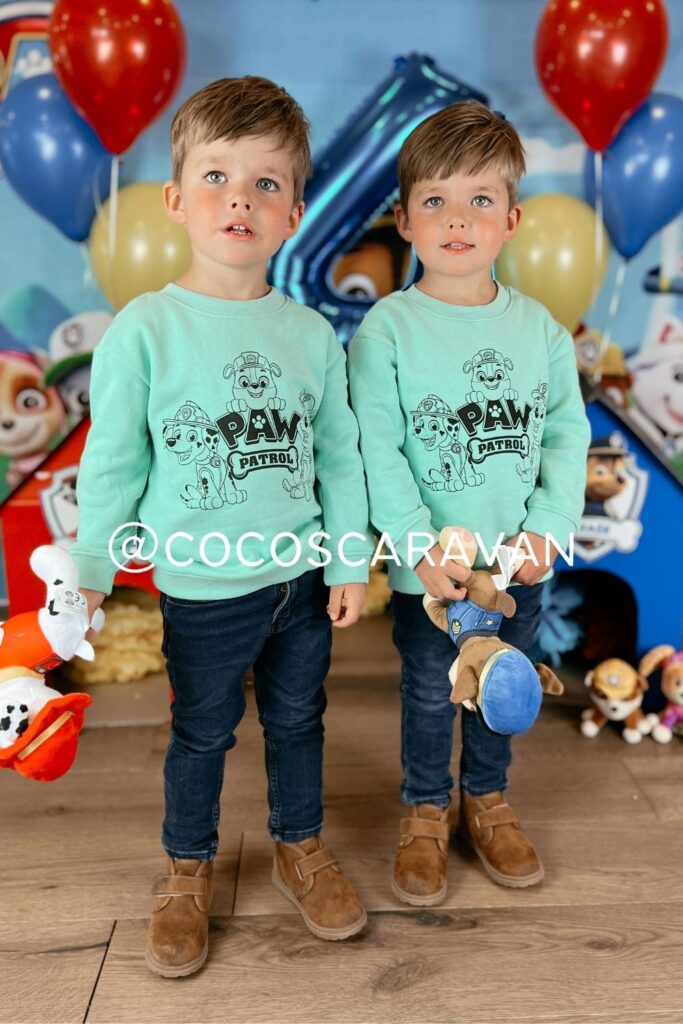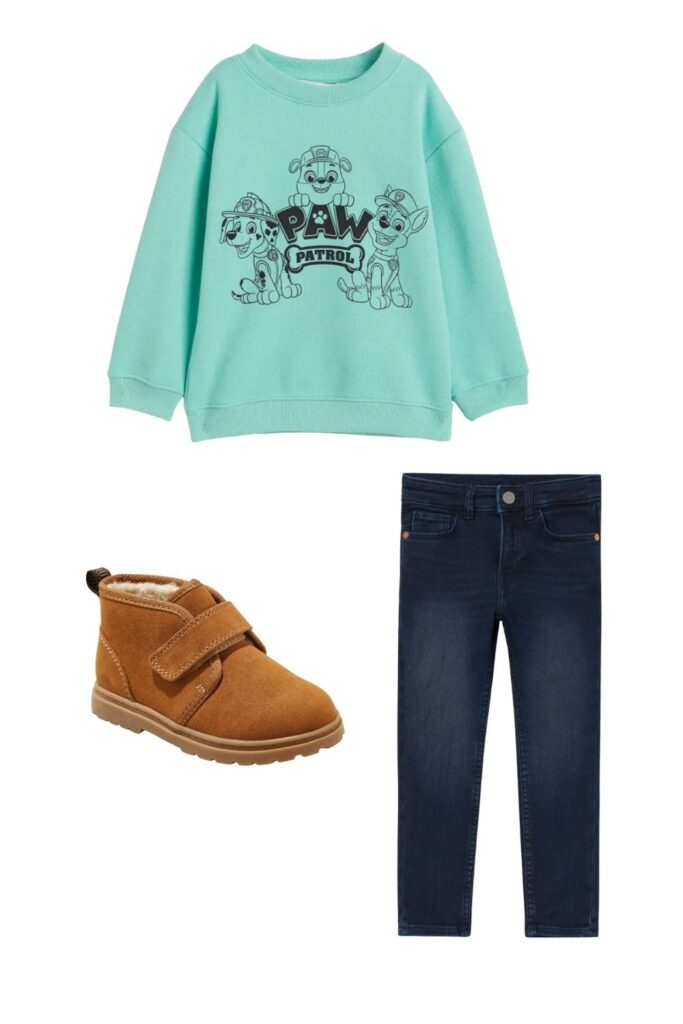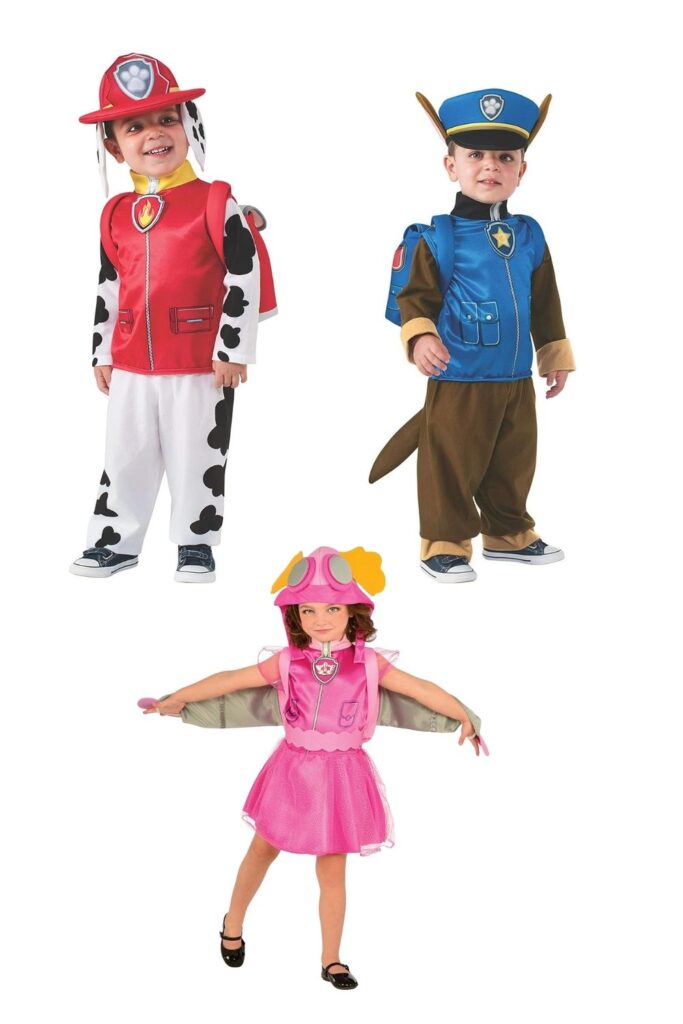 DON'T FORGET TO PIN THIS TO YOUR FAVORITE PINTEREST BOARD FOR LATER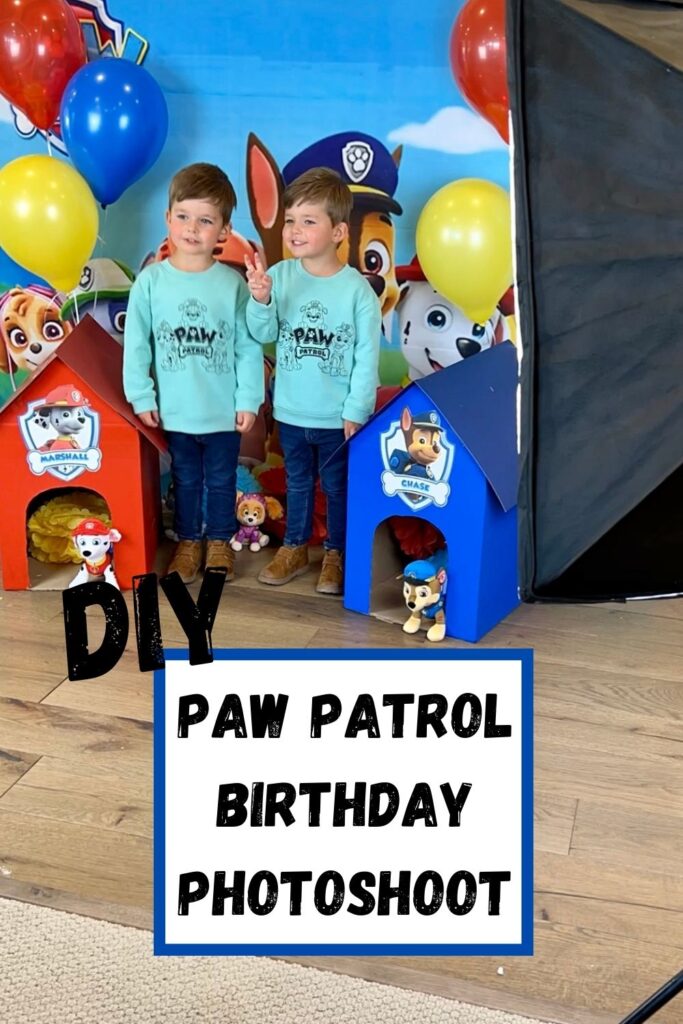 This post may contain affiliate links. See my Full Disclosure for further details.
Similar Blog Post you might be interested in