Cute and affordable Paw patrol birthday decorations
If you're looking for some great Paw Patrol birthday decorations, then you've come to the right place. I'll show you how to create this amazing Paw Patrol backdrop and food table. Continue reading for links to all the products below.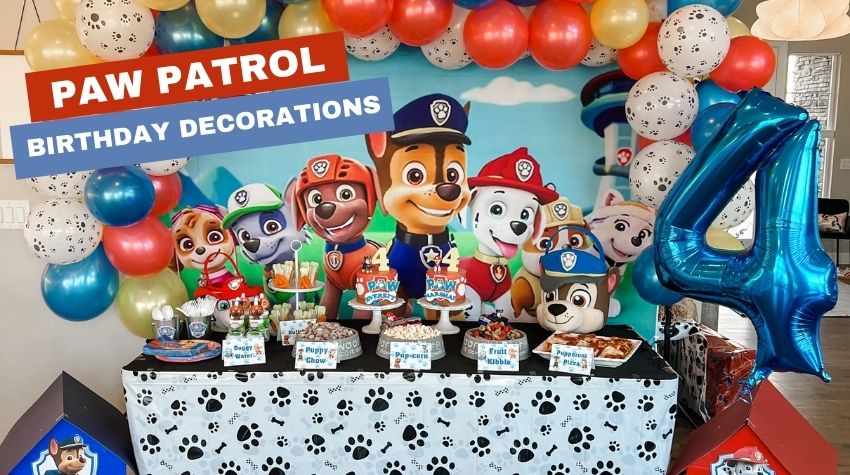 I had so much fun putting together this Paw Patrol birthday party.
Paw Patrol Birthday Decorations
These Paw Patrol birthday decorations came together so well and my boys loved it! I will show you where I bought all these decorations and how I put them together! Hope this helps and you can have a fun Paw Patrol party for you kids as well.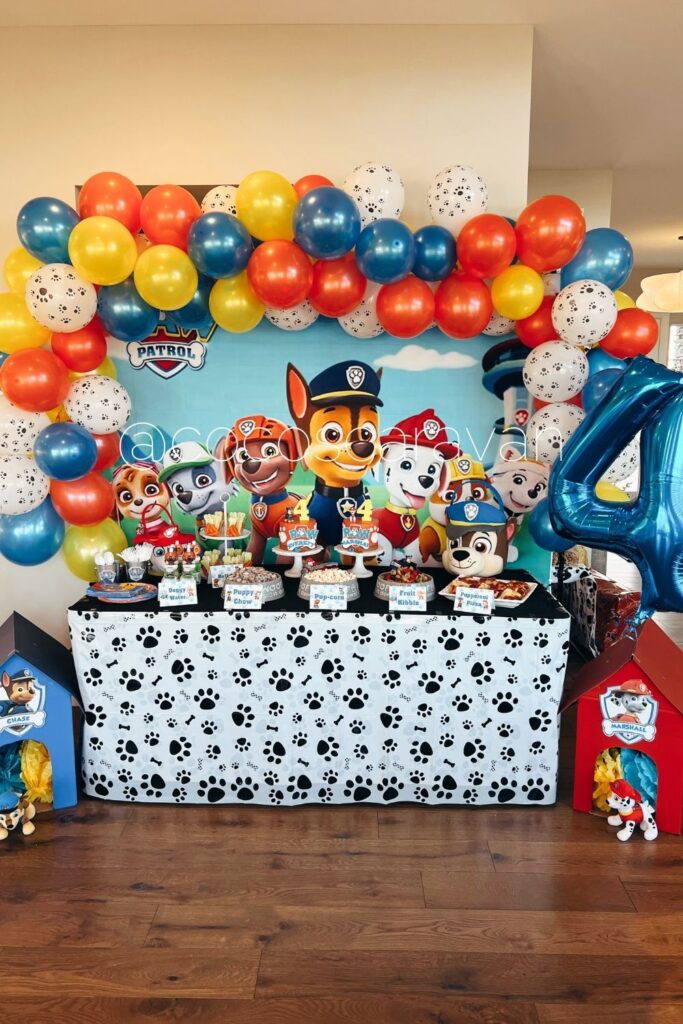 Table Backdrop Decorations
I think all you really need for a birthday party is a table with the food and decorations. If you do that it will look like a fun professional party and your kids will love it. I always have a table and a fun backdrop and it makes the party look amazing.
I search for backdrops on Amazon and I use my photography backdrop stand to hang it up. If the one I attached below is not available try searching "Paw Patrol backdrop" on Amazon to find others. It's also nice to have that stand to attach my balloon arch to as well. Links to all the products below. See more backdrop ideas on my Paw Patrol Photoshoot post.
Paw Patrol Backdrop
Balloon Banner
The balloon banner can make any party go from average to professional. I discovered the balloon garland kit and ballon pump which makes the process so much easier to accomplish. It does take some time, but so easy to put together. I use zip ties or string to attached it to the backdrop stand. Links to all the balloon banner products below.
Food Table Decorations
The food table can easily add to the Paw Patrol birthday decorations. It's fun to add little toys and products around the food. It all adds to the Paw Patrol theme and makes it look cute and fun. If you want to see how I made the dog houses head over to my Paw Patrol photoshoot for instructions.
I used the black tablecloth on the main food table. I love this tablecloth because it reaches all the way to the floor. I then used the white and black paw table cloth on the front draped around like a skirt. I tabled it to the black tablecloth and it all turned out so good!
Link to food table products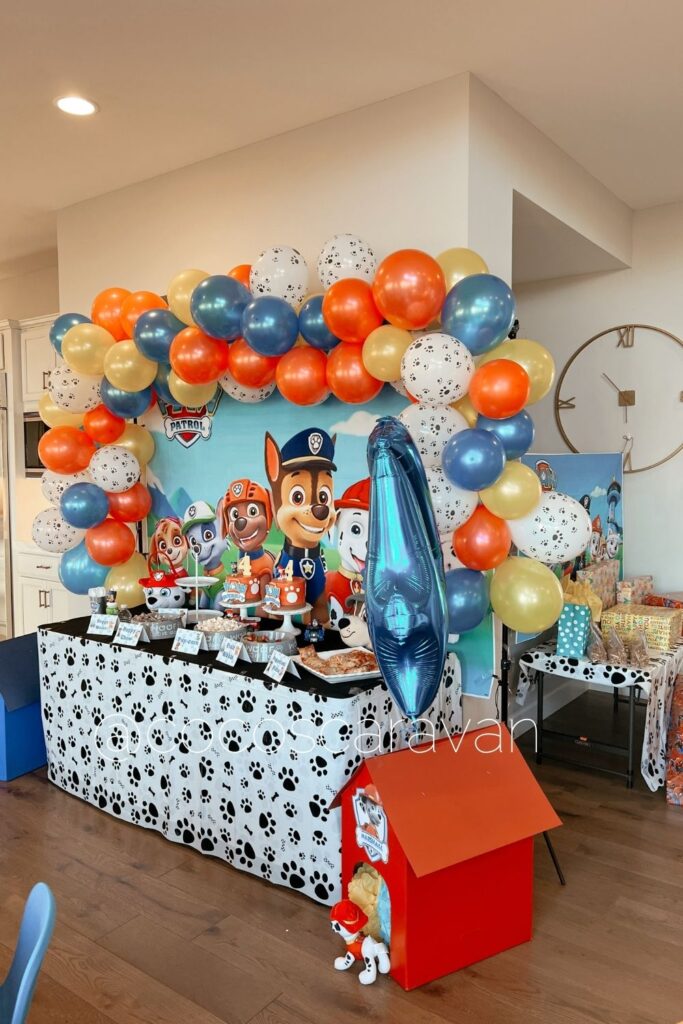 Seating Table Decorations
The seating tables also add to the party decorations and make it more fun and magical. Always check out the Dollar Store and Walmart for tablecloths and other party supplies because it will be cheaper than Amazon. See links to all the products below.
Link to seating table decorations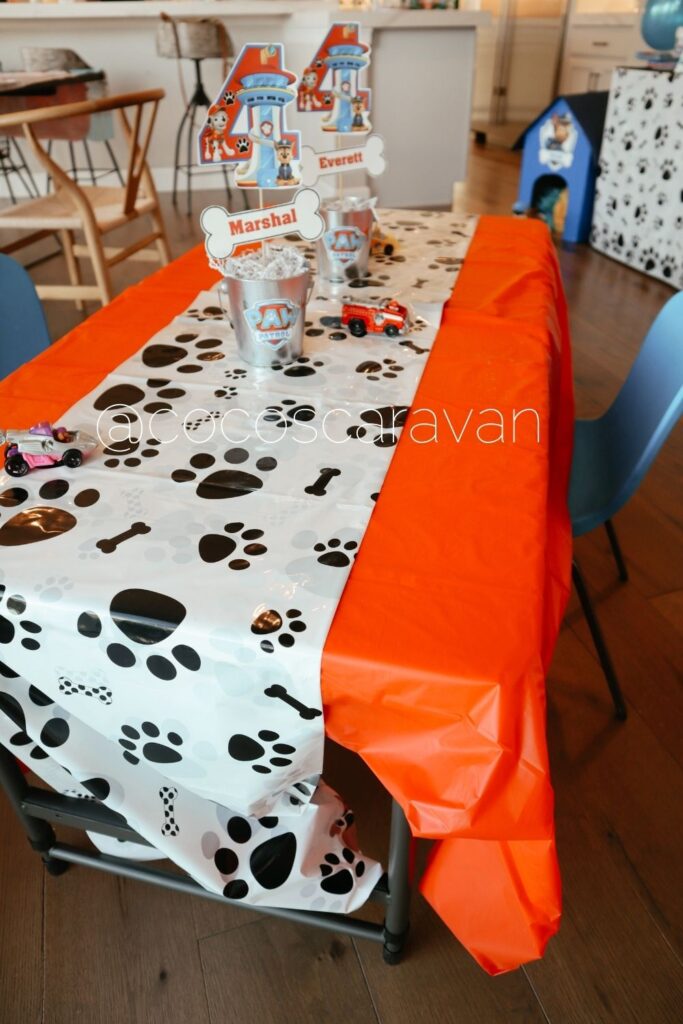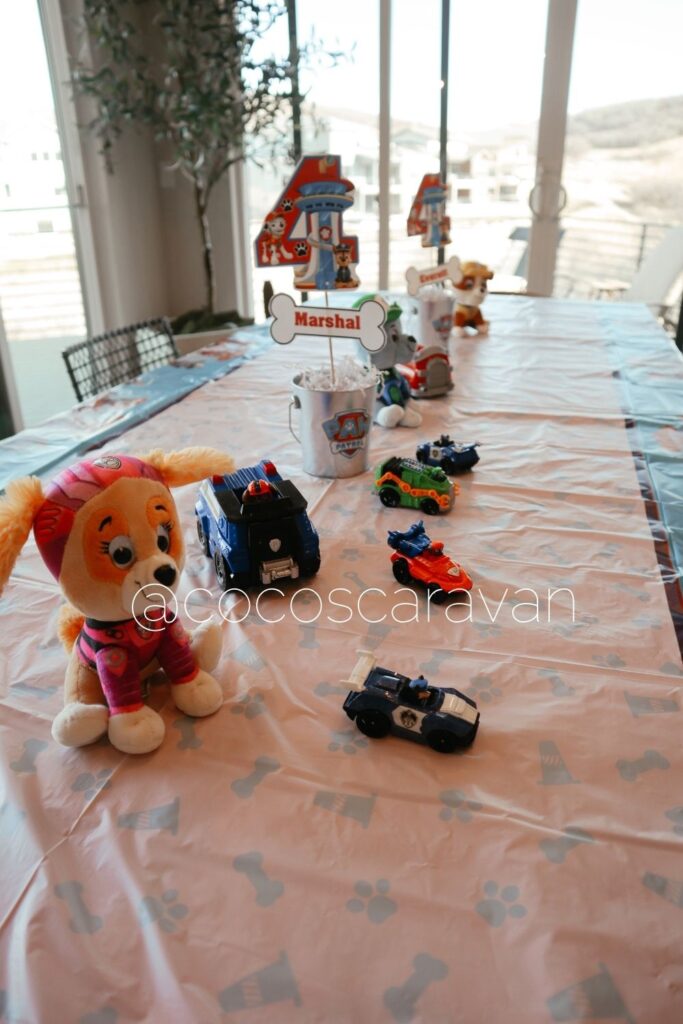 Tin Centerpiece
I found these tin buckets at the Dollar store and they were perfect for a cute centerpiece. I designed the number four on Canva.com and taped them to skewer sticks. You can get a free printable below. You can also go on Canva.com and look up dog bone and make your own for the name part.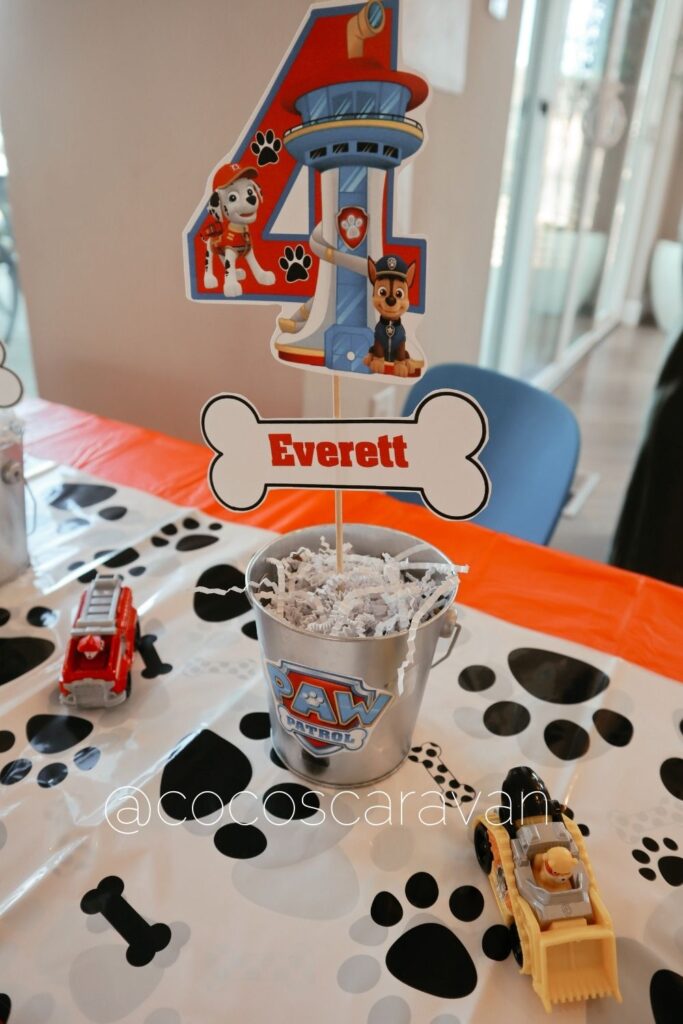 DON'T FORGET TO PIN THIS TO YOUR FAVORITE PINTEREST BOARD FOR LATER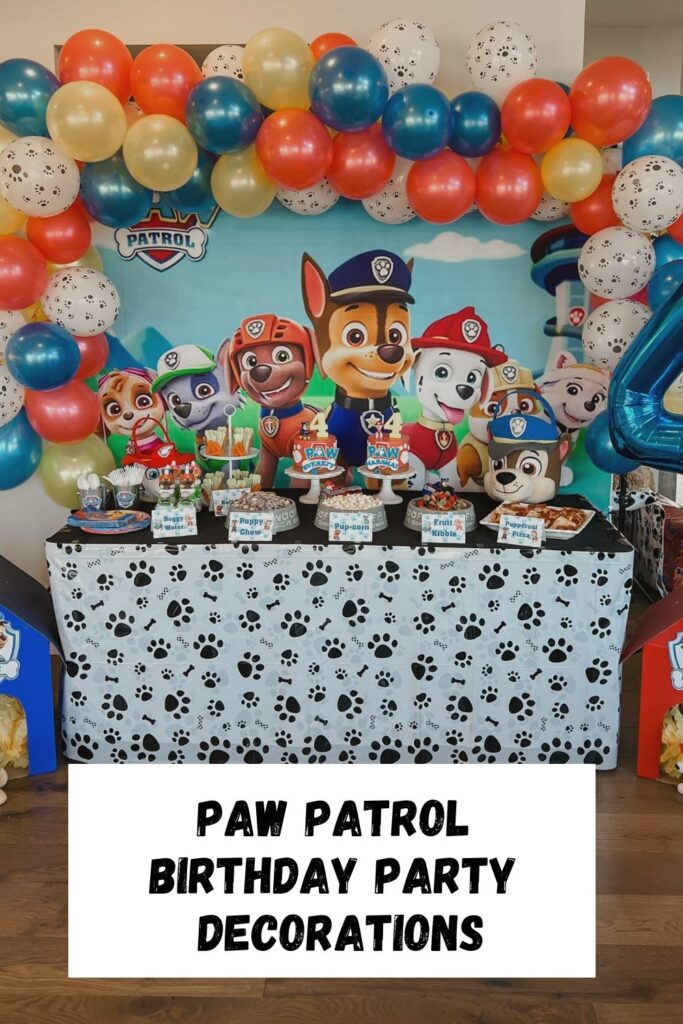 Similar blog post you might be interested in
This post may contain affiliate links. See my Full Disclosure for further details.