How to do your own Cars theme birthday photoshoot
I'm going to show you how to take your own Cars theme birthday photoshoot at home. I wanted a professional photoshoot of my boys third birthday, but didn't want to spend the money. I decided to do it myself and I want to help you do the same. See how I put this adorable cars theme birthday photoshoot together.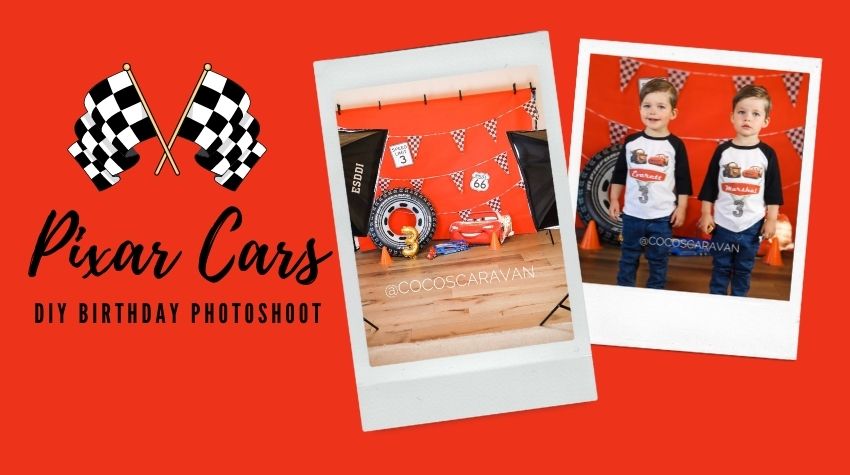 Cars Theme Birthday Photoshoot
I made sure to name the title of this blog Cars theme birthday and not make it specific to any age. You can do this Pixar Cars theme photoshoot and just add the number of how old your child is turning. You will be so happy with how it turned out and you can even add this picture to the invites to the party or print them out to display at the birthday party.
I share lots of DIY themed photoshoots to help people save money and still get that professional look. I knew nothing about photography a couple years ago and started to learn on my own. You don't need a fancy camera or backdrop. You can totally do this on your own and I can show you how!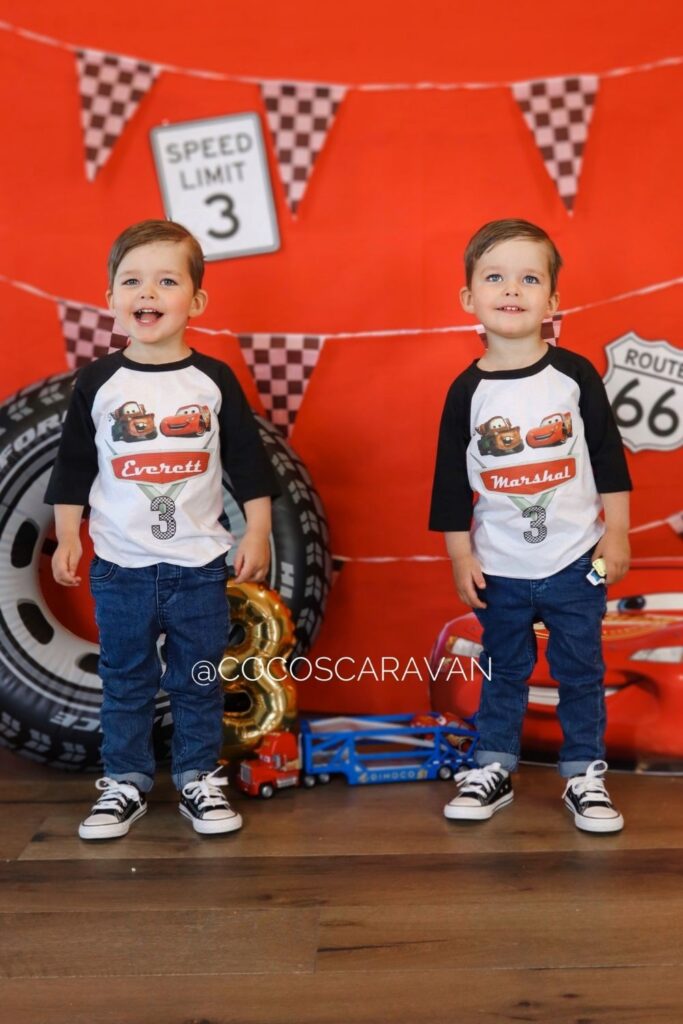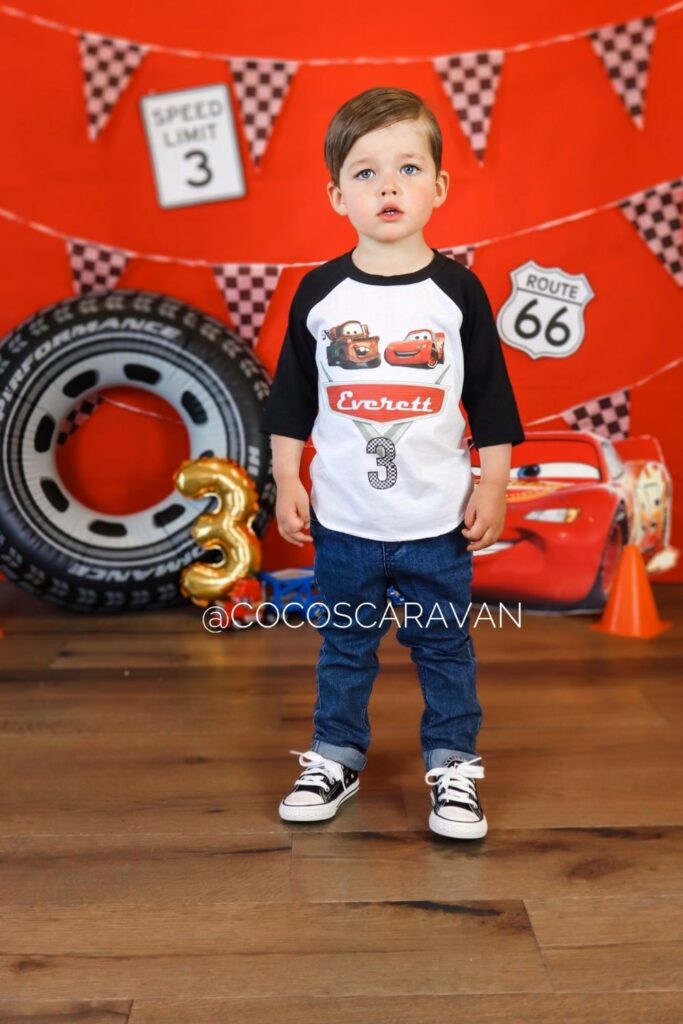 Backdrop
The backdrop to this Cars theme photoshoot turned out so well. I use my photography backdrop stand to hold everything up and it all turned out so well. I bought the red backdrop (size 5X7) off of Amazon and made the lightning McQueen poster board myself. I searched party decorations and added that to the backdrop as well. You can add anything you want and just make it fun. Links to products below.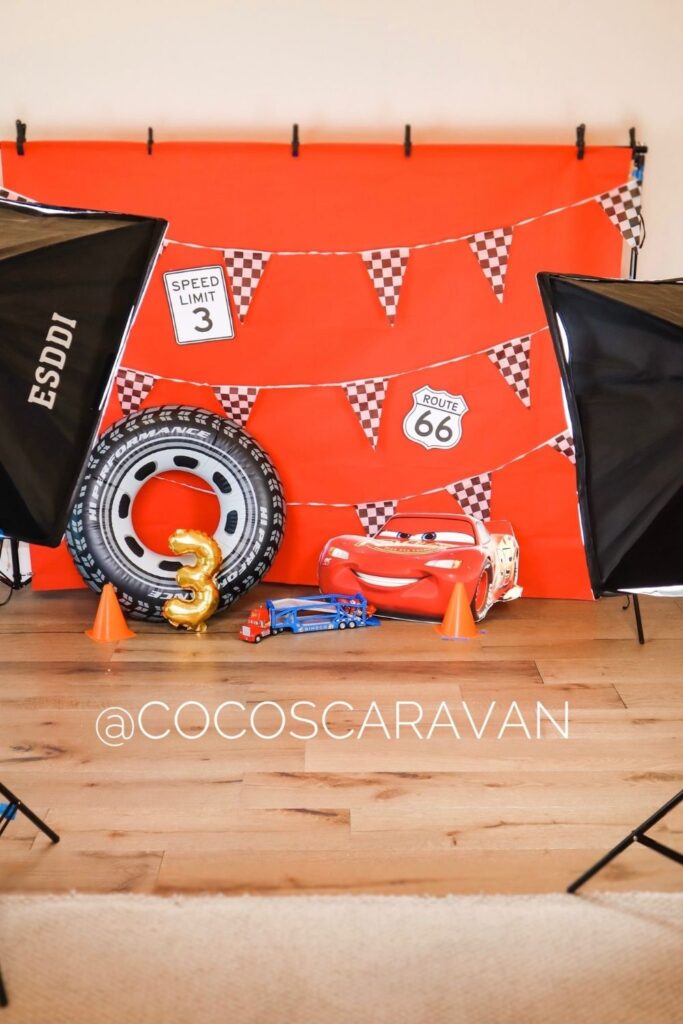 Link to backdrop products
I go more into detail on how to take your own photos at home and get them to look professional. I have video footage of me showing you how I made my wooden backdrop. I'll share with you all the photography equipment I use. I'll teach you how to edit your photos to add presets and remove unwanted objects from a photo. Tips and tricks on how to get kids to look at the camera and what settings to put your camera on. Everything you need to get that professional photo, but at home! Check out my course HERE.
Props
The props are the most important part of any photoshoot. You want the background of your photo to be fun and fit the theme. I searched Disney Cars party decorations to get some of the props. You can add whatever you want to make it fun. I didn't have time to get helium in balloons, but that would have been a perfect addition to this backdrop if I had time for it. Link to all the props below.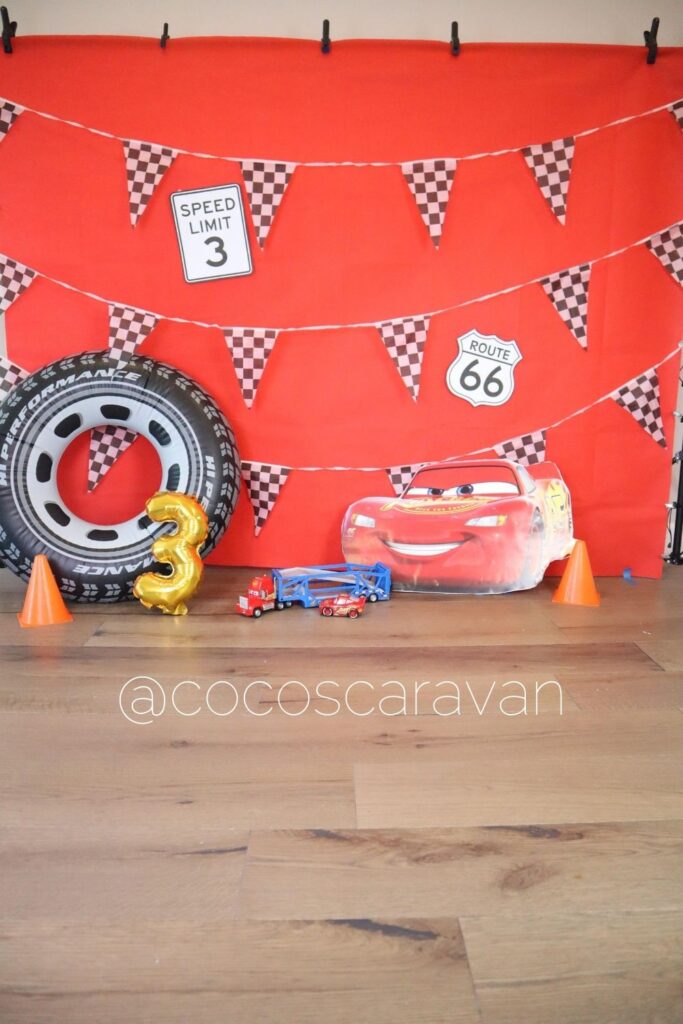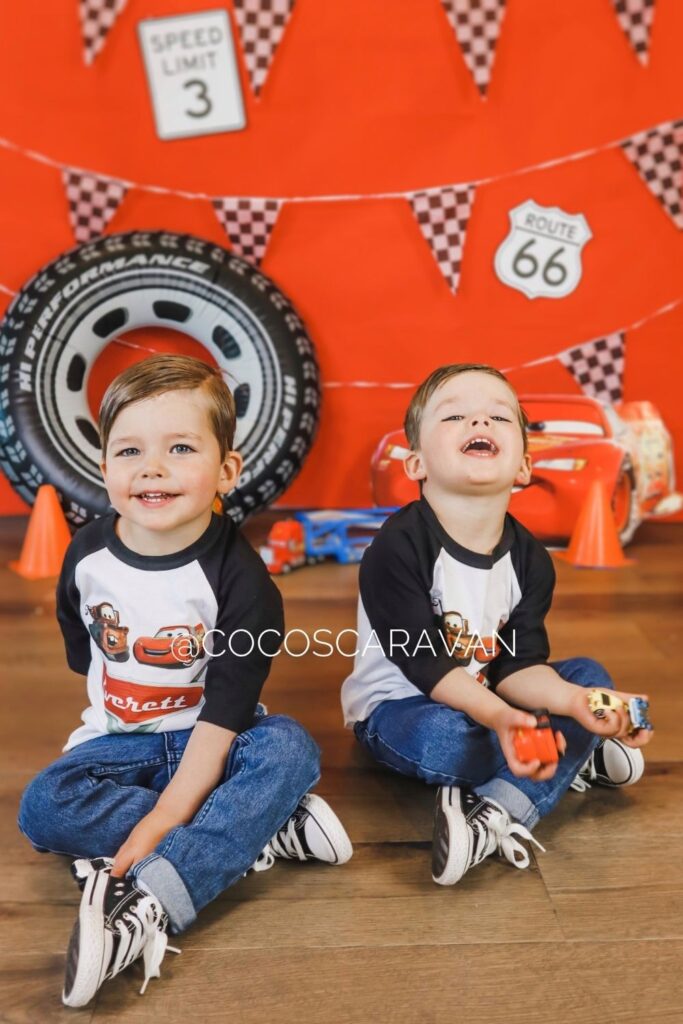 Links to props:
Road Signs Free Printable:
DIY Ligtning McQueen poster board
I wanted a life size type of cardboard poster of lightning McQueen, but everything I saw was so expensive. I decided to make my own and it turned out so cute. I found a poster of Lightning McQueen on Amazon and cut it out. I went to the dollar store and bought one of their thick poster boards for $1.25. I glued it on top of the poster board and then cut it out using an exacto knife. It was a great addition to my photoshoot backdrop. I also used it as decoration for their Pixar Cars themed birthday party as well.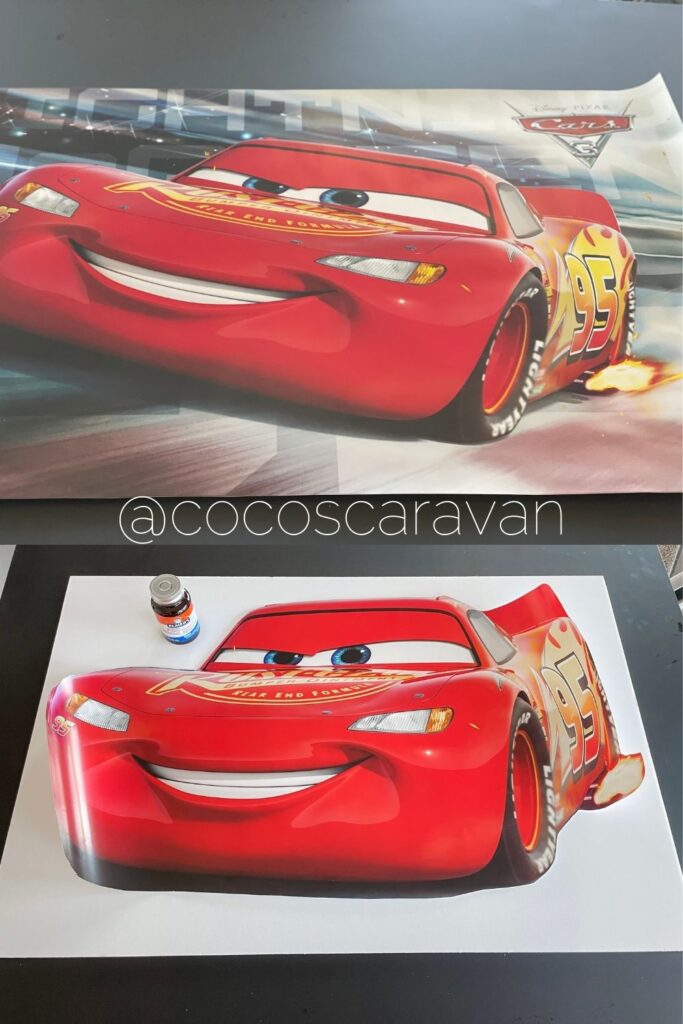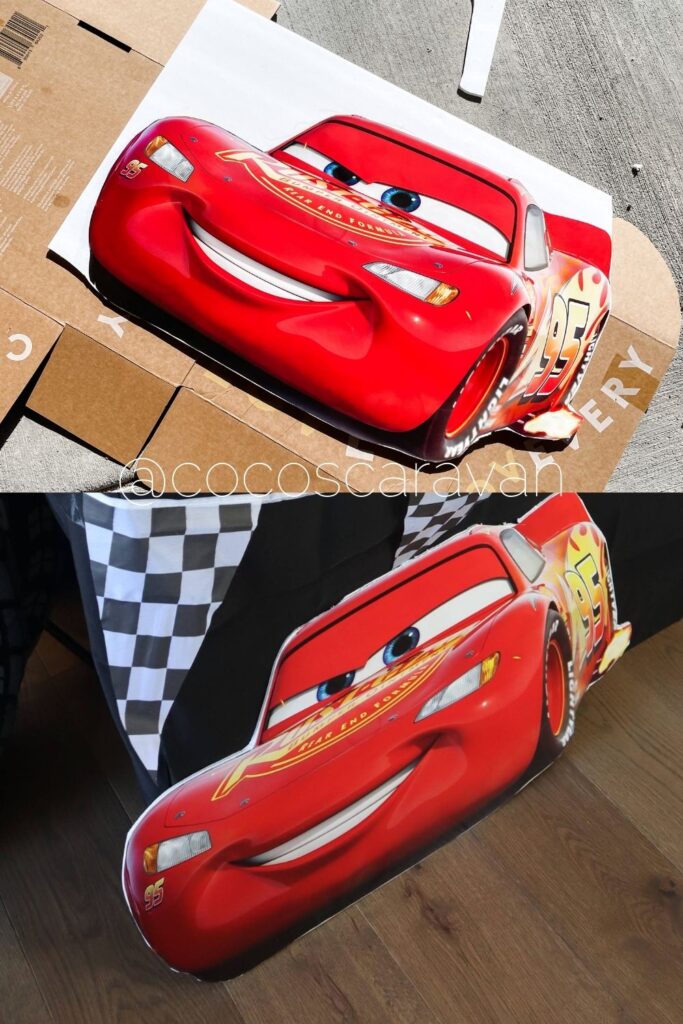 Clothes
Anytime I do a themed photoshoot I love having them wear something to go along with the theme. I found these adorable shirts on Etsy and had them made for the boys. They wore them for this photoshoot and also to their Pixar Cars themed birthday party. The boys love the movie Cars so they were so excited to wear it. I wanted to go along with that 50's theme so I got some converse type shoes with some jeans. The outfit fit perfectly with the theme of the photoshoot and I'm so happy with how it turned out. Link to clothes below.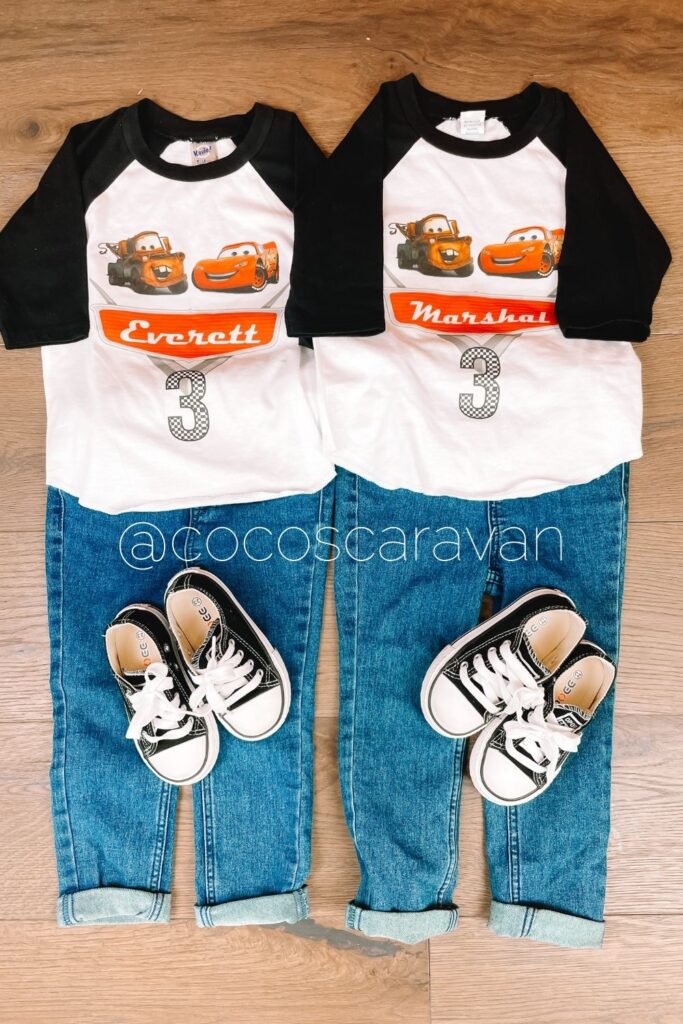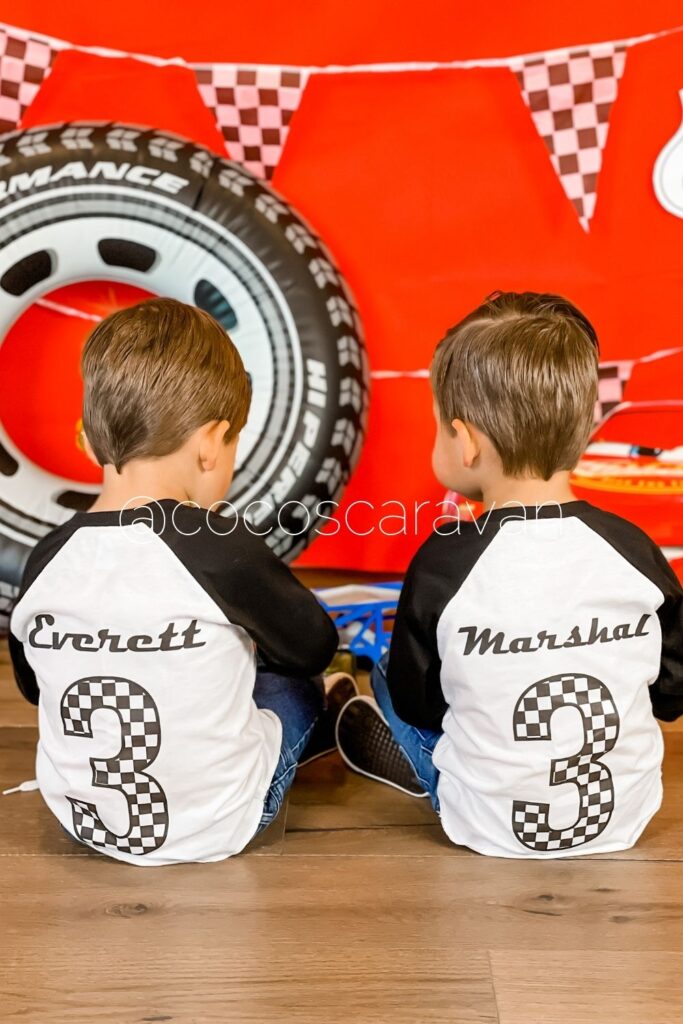 Link to clothes:
DON'T FORGET TO PIN THIS TO YOUR FAVORITE PINTEREST BOARD FOR LATER.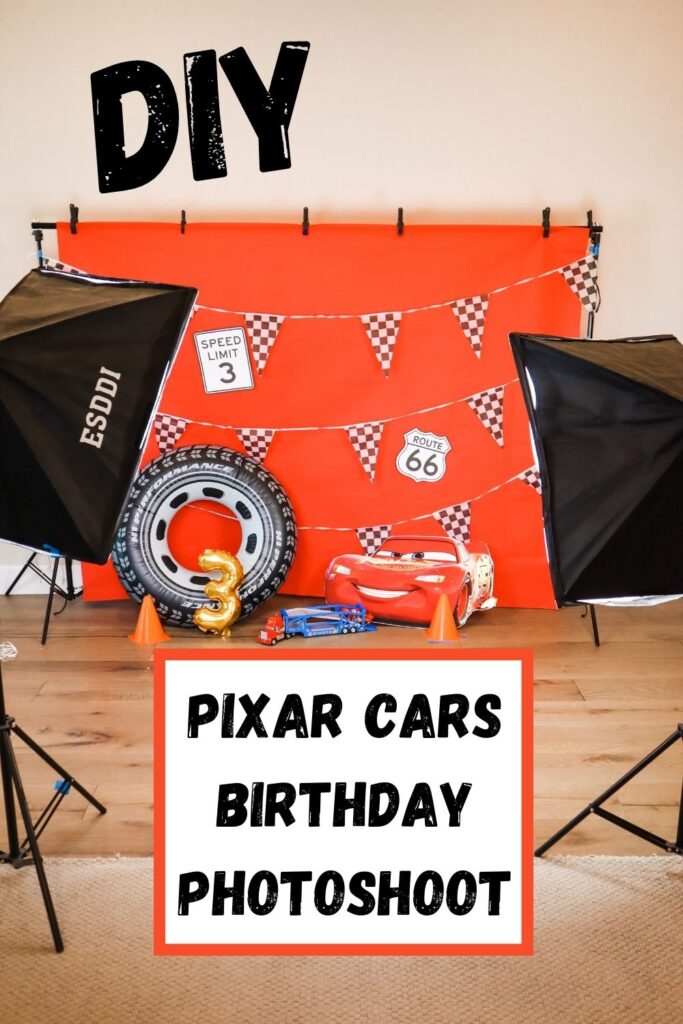 Similar blog post you might also be interested in
This post may contain affiliate links. See my Full Disclosure for further details.