How to create your own Cars theme birthday party. I wanted to get the professional look of a Cars themed birthday party, but didn't want to spend the money to hire someone. I decided to do it myself and share all my tips to create the perfect Cars party! See how I did it all below!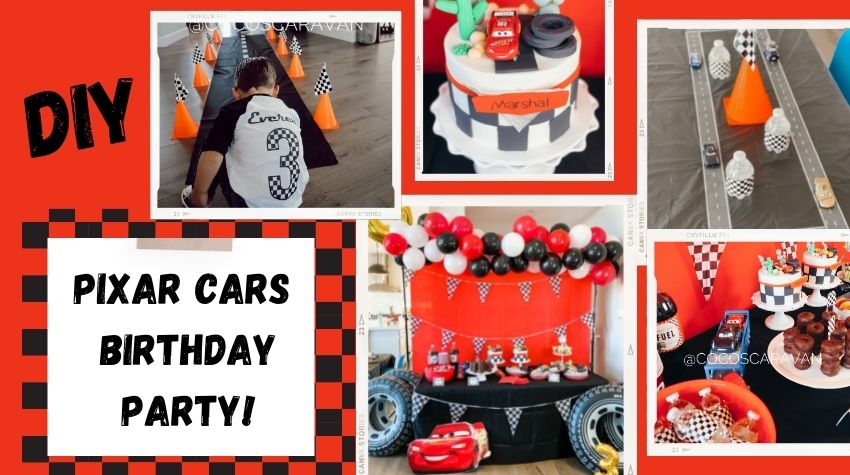 Cars Theme Birthday Party Ideas
You can't have a party without fun decorations. I knew I would be doing all of this by myself so I wanted to make it simple, but look professional and fun. Head over to my Cars theme birthday party decorations blog post to see how I put it all together. I also include links to everything I bought.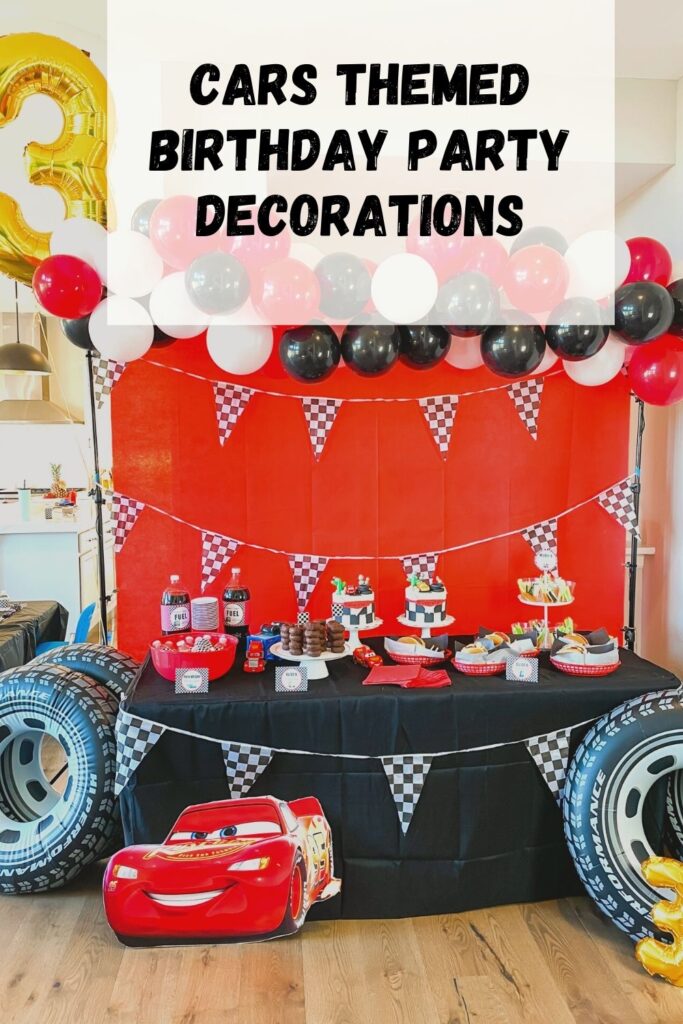 I put together easy Disney Cars birthday party food ideas in a separate blog post so go check it out. I had so much fun putting this party together and my boys loved everything about it. The food ideas were themed to the Pixar Cars movie which made it more fun.
I also include free food labels that I made for the party. You can find them on my other blog post HERE.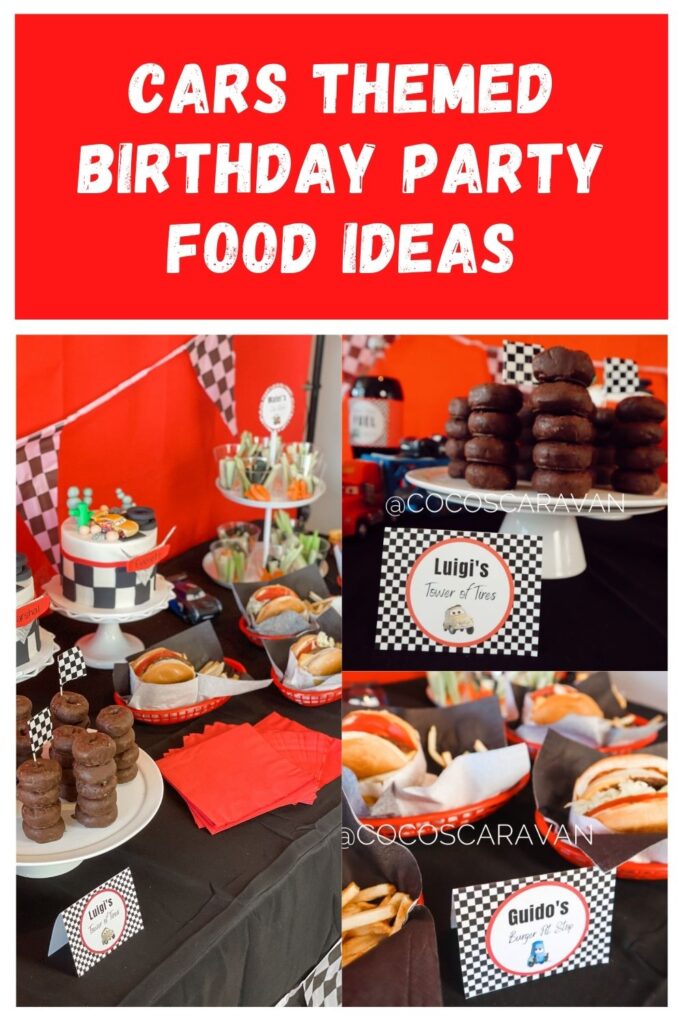 Cake
I love me some DIY projects and I can pretty much do about everything myself except for baking. I decided to order the boys cakes from a local bakery and I'm so glad I did. They legally couldn't do anything with Disney characters so I had her make the car scene and I added my own Pixar Cars on the cake afterwards. The boys could not stop talking about their cake for days after their party. They loved it so much!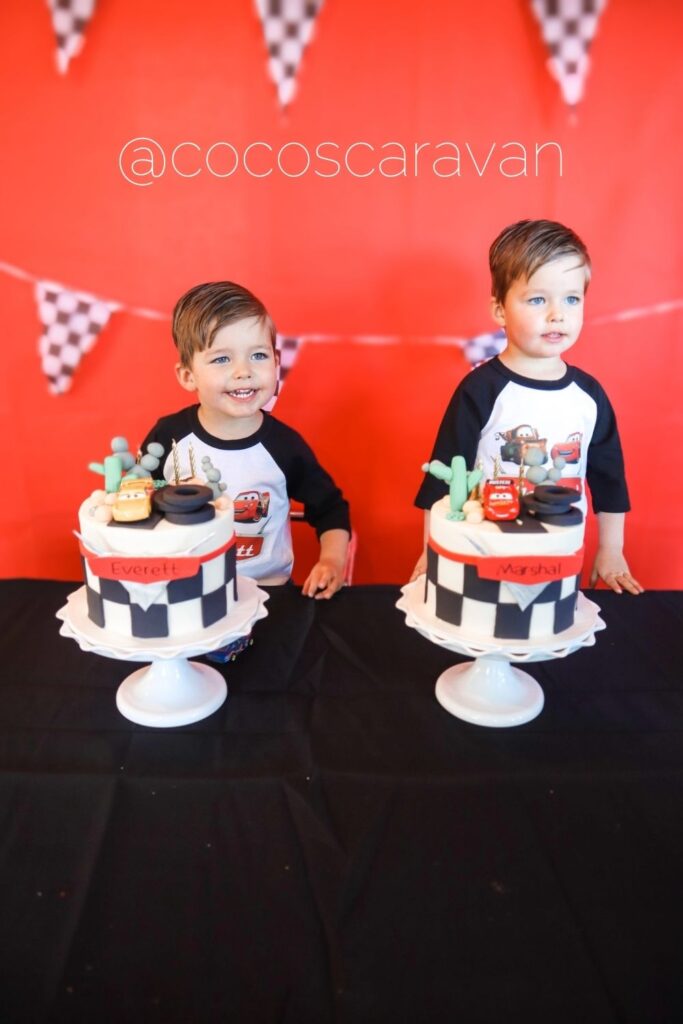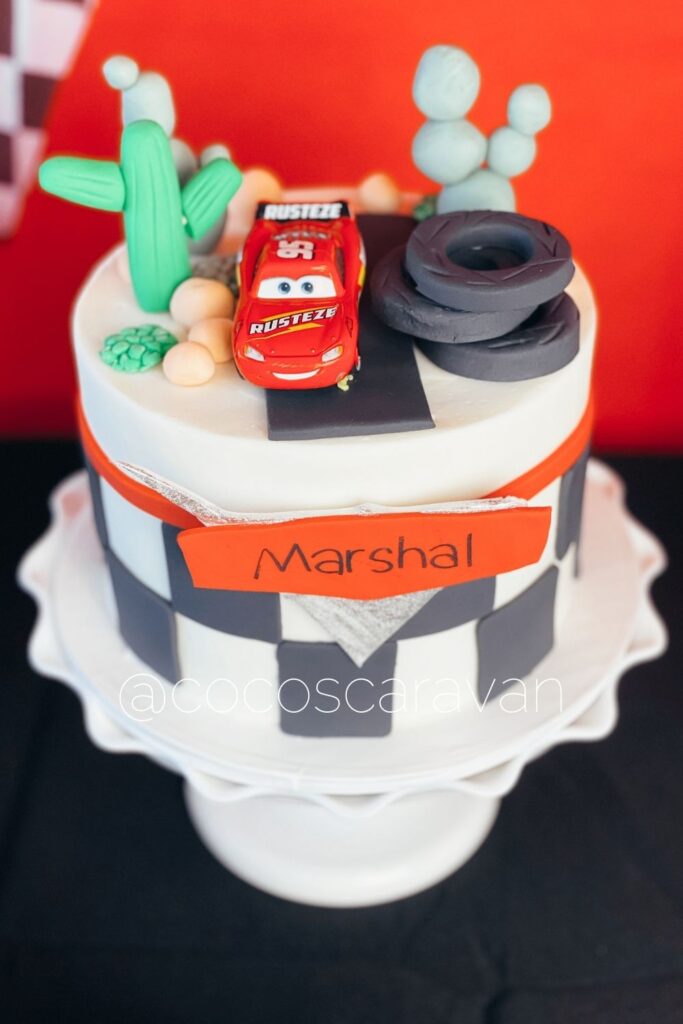 Party Games
Since this was a three year olds birthday party I didn't invite that many people over. I knew I would have just a few younger kids at the party so I ended up buying this Hot Wheels ramp and it was the hit of the party. Even my 14 year old nephew got into it and loved seeing which Hot Wheel car was the fastest. You can see a video of them playing with it below.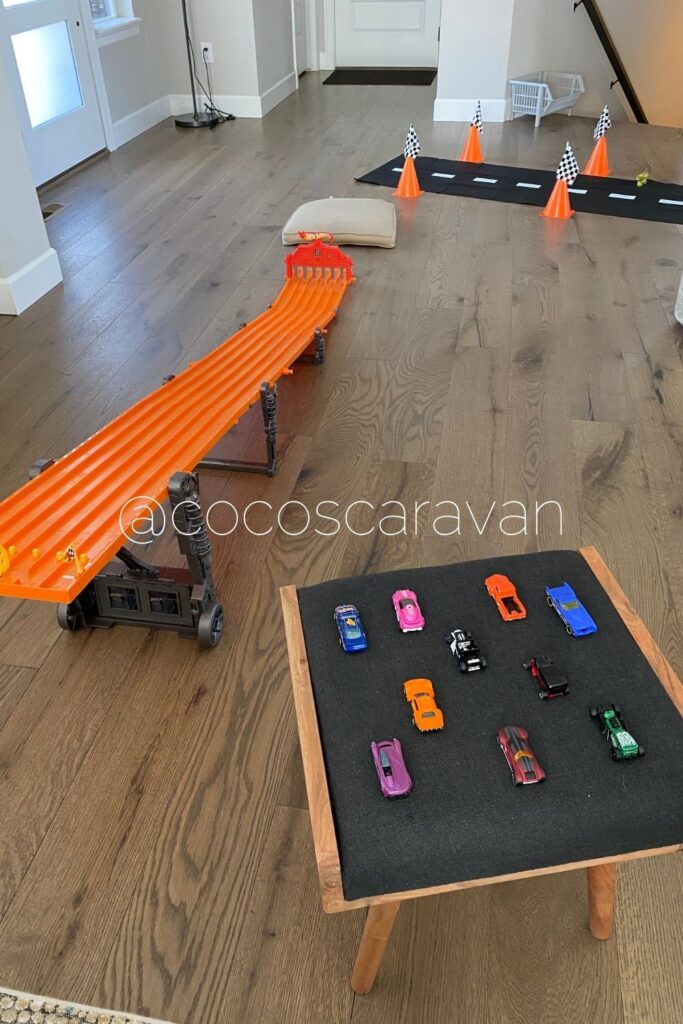 Birthday Invites
I'm all about saving money so I decided to make my own birthday invites and I emailed/texted them to the people we invited. If you haven't heard of Canva.com you are missing out. Its a user friendly website similar to photoshop but so much better. You can do a lot with the free version and I make all my invites and pins for pinterest on there.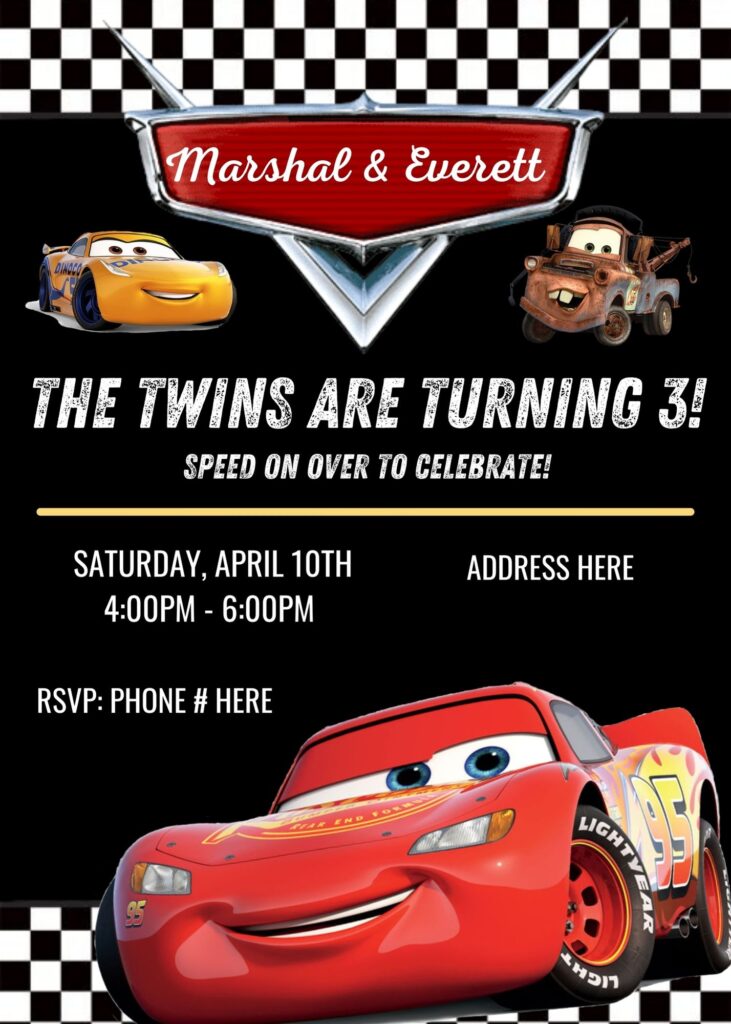 You can go there yourself and make your own birthday invitation. You can also download the this png file below and upload it on Canva and then add your own information. Hopefully that will help.
Pixar Cars themed gift ideas to give
My boys were obsessed with the movie Pixar Cars and thats why I decided to make that theme of their party. I thought it would be fun to give them Cars theme toys as well. We gave them those cute cars suitcases. My boys have the car wash and played with it all summer long outside. They also have the Mac truck and love putting all the cars on it. All of these toys were so fun! Links to the toys below the picture.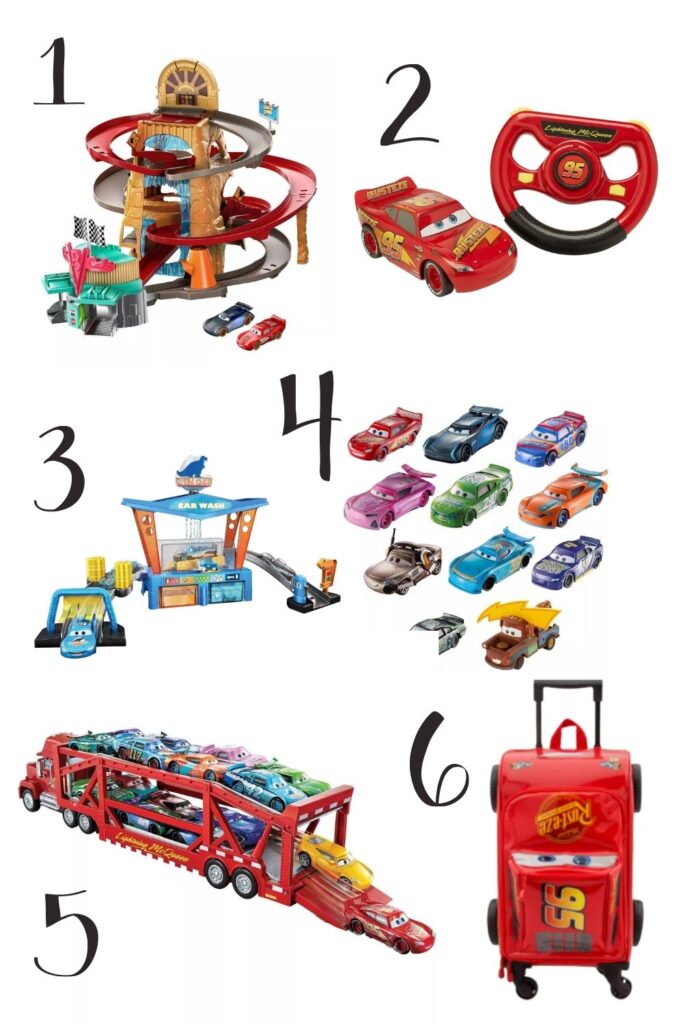 This can be a little over the top, but I love taking pictures so I decided to also do a Pixar Cars themed photoshoot. I wrote a whole blog post sharing how I put it together so make sure to check that out HERE. I also love sharing my DIY photoshoot tips so this was just a fun thing to do. I made sure to document and link everything I used to put this photoshoot together so you can as well. Everything always comes down to saving money and I save a lot of money doing these photoshoots myself.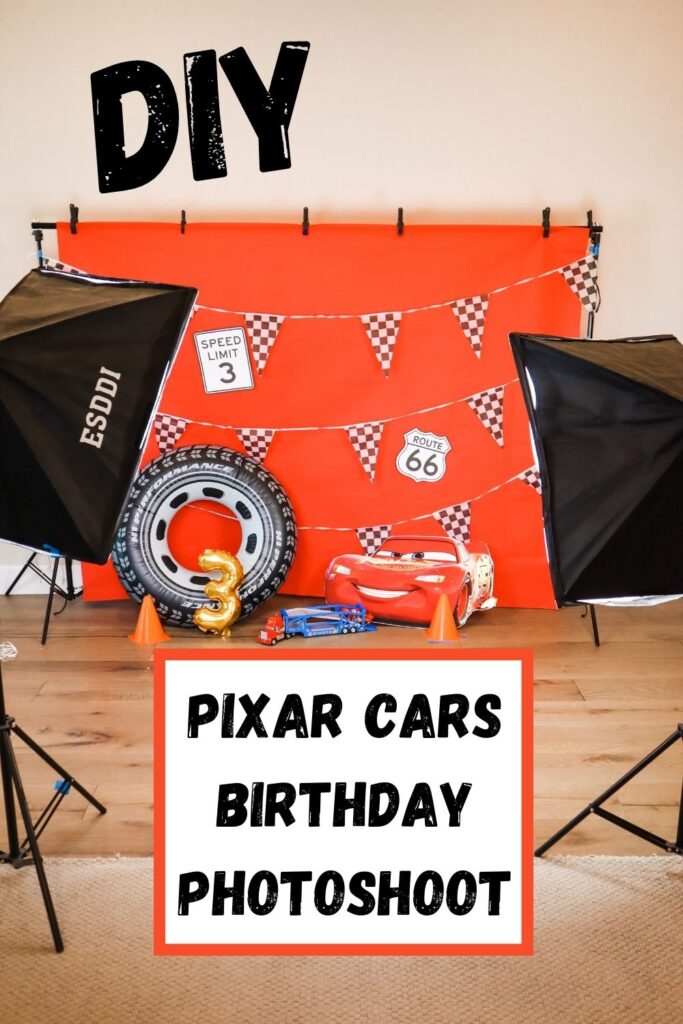 This post may contain affiliate links. See my Full Disclosure for further details.