Formal Family Photos 2022
We got our formal family photos back and I could not be more happy with how they turned out. After my husband passed away I realized how important it is to continue to take photos and save life's precious moments.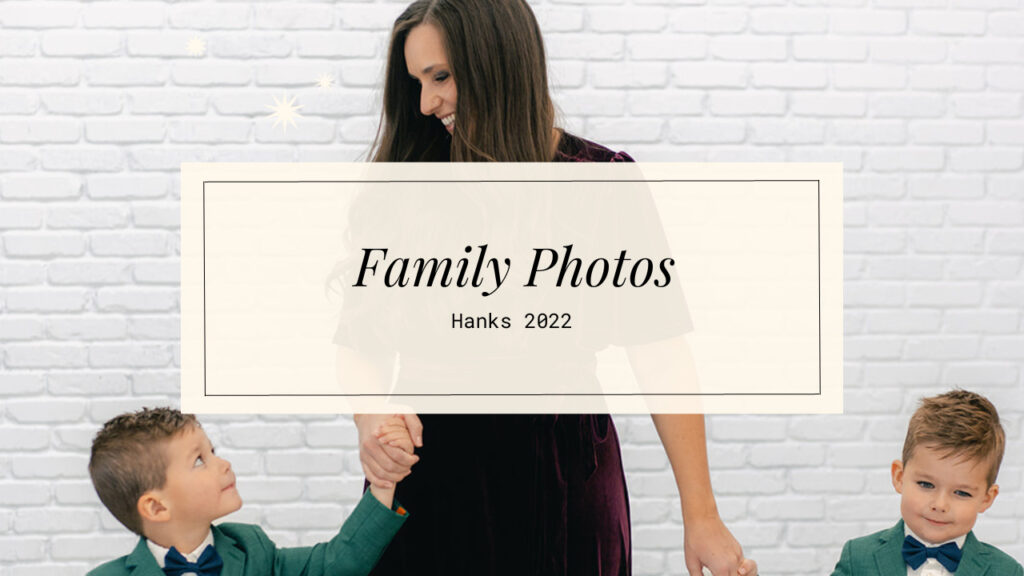 Last year we took pictures up in the mountains and they were so beautiful. This year I wanted to try something different.
Formal Family Photos
For all our previous family pictures we had taken them outside so this year I thought we would try something different. I wanted to do formal outfits and do a studio photoshoot and I'm so happy with how they turned out.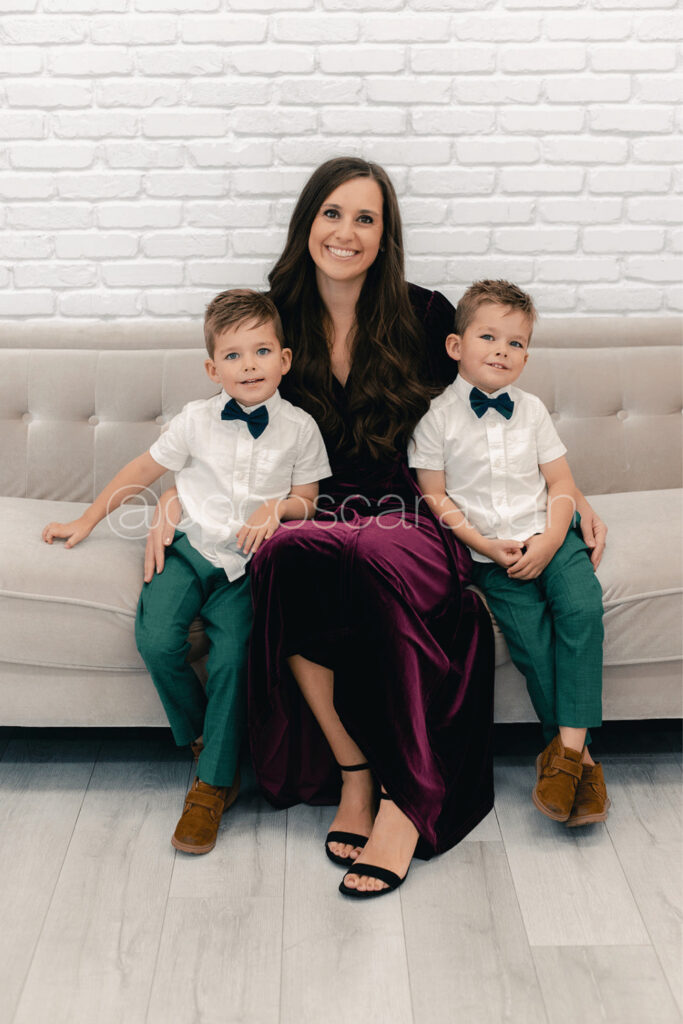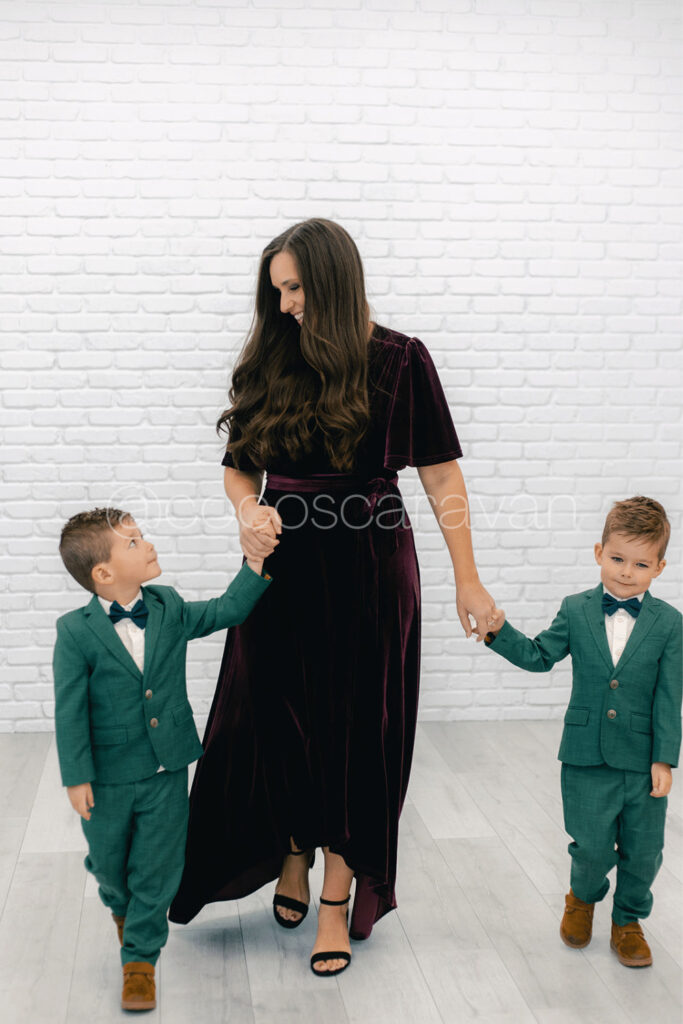 Why take photos?
I've always been good at documenting my life. I have hundreds of photos of Justin, but I still feel like it's not enough. I wish I had more video and professional photos of us two together. I have a course teaching you how to save money and take pictures at home, but I do think getting professional family photos once a year is so important. I'm so happy I have a nice photo of every stage of my life showing where I was at that time. You will never regret having too many photos.
Where our outfits are from?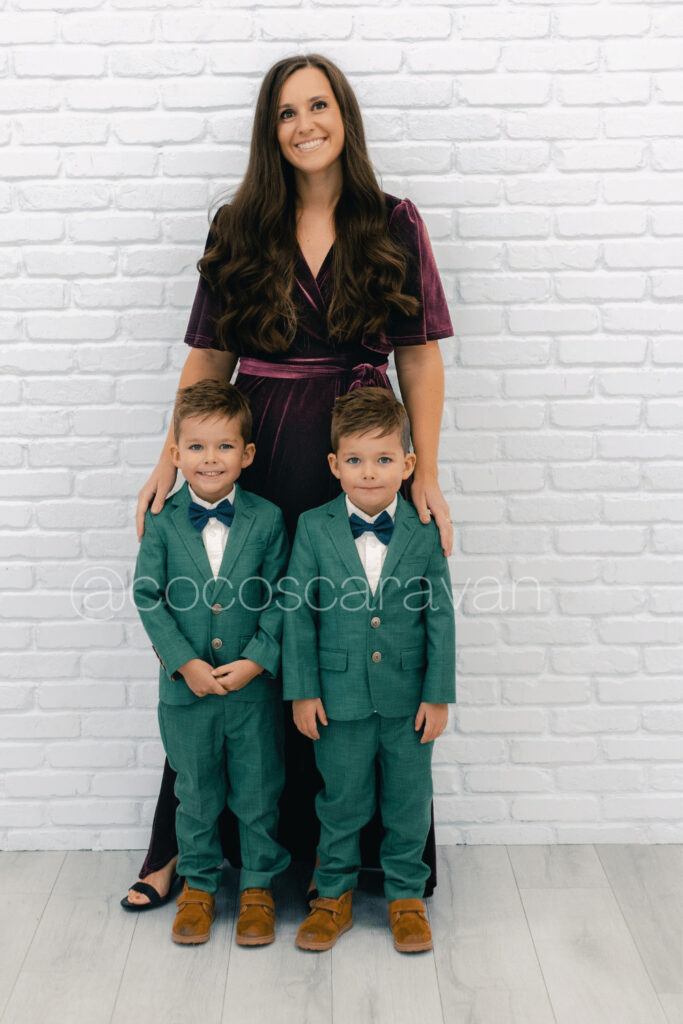 My dress
My dress is from Pink Desert and it was last years holiday collection. I got this dress last year and thought I could use it again for photos this year. Pink Desert always comes out with a new holiday collection every year so make sure to check their website out.
I also made a blog post with some other fun dresses I love for the holidays. You can see that post by clicking on the picture below.
Suits
The boys suits are from Kind Human and we love them. I always get a size bigger so they can use them for two seasons. When we moved to Colorado we met this sweet family that had 6 boys and they started this adorable suit company. The boys do most of the work and have the majority of say in what goes into the style of the suits. The quality is absolutely amazing and we have love them!
I used these suits for their Christmas photo last year as well. You can see the pictures on my Christmas photo ideas for toddlers blog post.
Rent a studio
I wanted to do something different this year for our formal family photos and decided to rent a studio. I googled "rent a studio for photoshoot" I found a lot of places by me that allow you to rent a studio for taking photos. You have to rent by the hour and bring your own photographer.
The place we went to is called Blank Space Studios in American Fork. They let us rent by the hour and already had couches and Christmas props for us to use. This was my first time doing photos in a studio and I still have a lot to learn about placement, but I think we did good for our first time.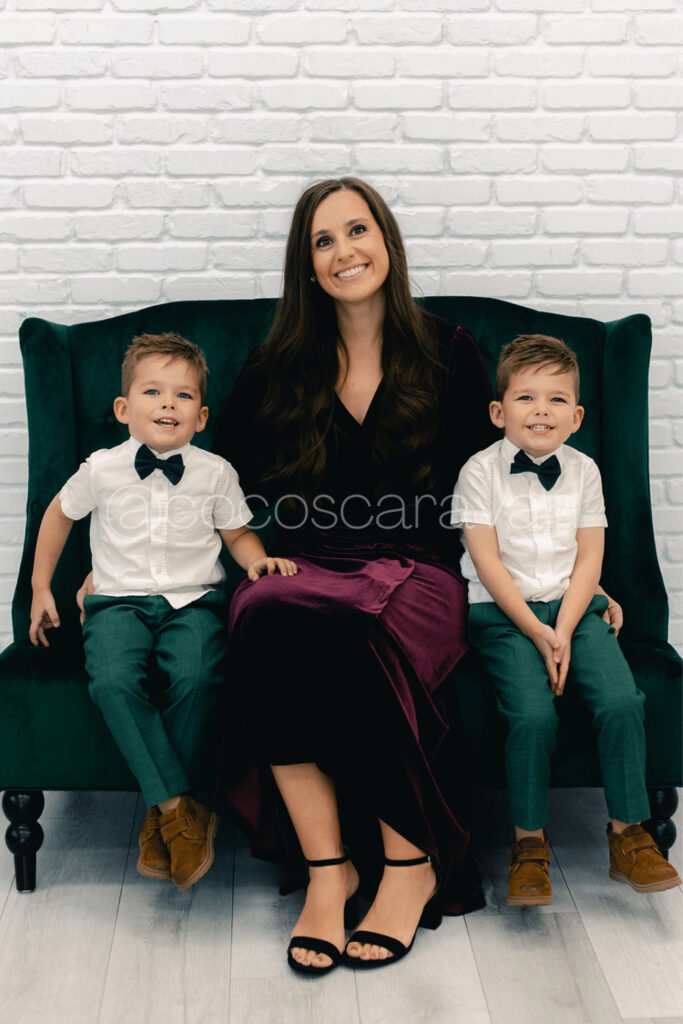 If you want to learn to take your own studio photos at home check out my course. If you want fun studio photos of your kids for Christmas I teach you how to set up a backdrop, how to take photos, and how to edit your photos. Learn more by clicking on the picture below.
See our family photos from previous years
I do a blog post every year showing our family photos. You can see them all below.