I just got my family pictures back and I could cry I am so happy with how they turned out. We took the pictures close to 7:00pm at night which is usually their bedtime so I was worried about how it would go. It was rough towards the end and Everett was struggling, but luckily my photographer was amazing and she knew exactly what to do and they turned out better than I had imagined!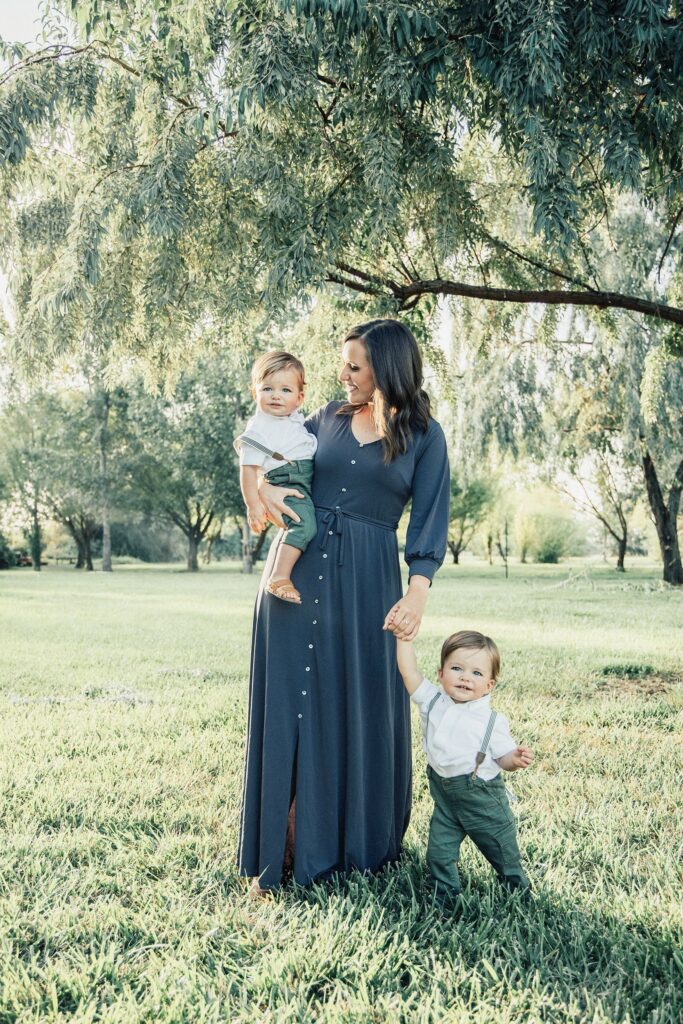 I love documenting my life whether it be through videos or pictures. I remember when I got my first disposable camera and each picture was taken with caution. I loved the excitement of waiting at Walgreens for my pictures to be developed and then laughing at how they turned out. Those memories bring me so much joy and its so important to me to continue to do that with my own kids.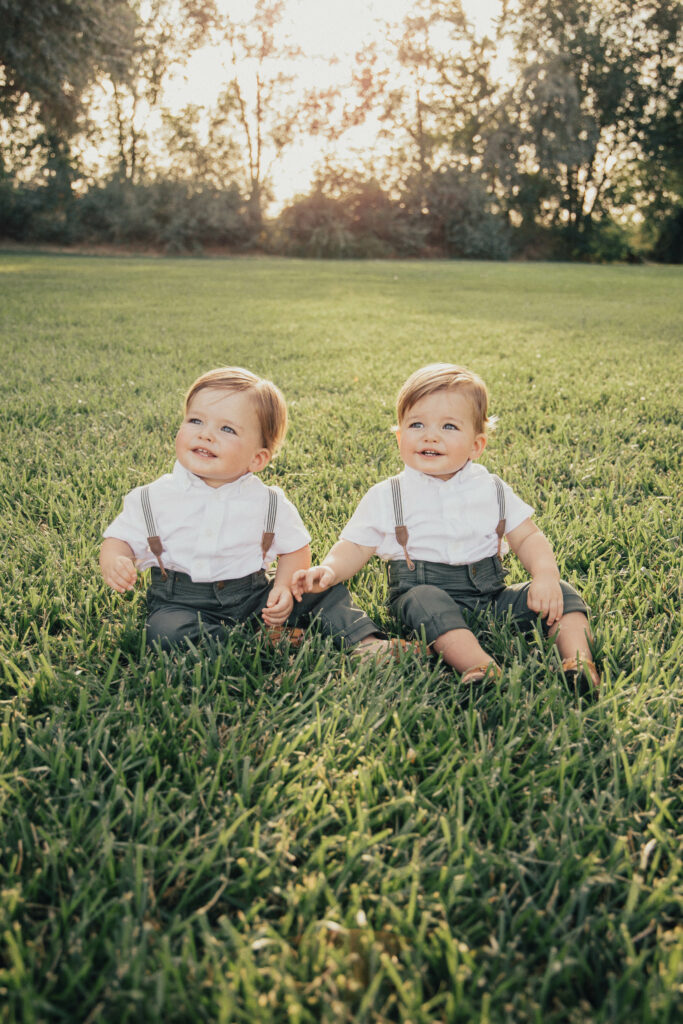 After Justin and I got married I was so excited for when the time came we could take our own family pictures. I loved the idea of comparing each year and seeing how we had changed. I couldn't wait to do that with our own little family!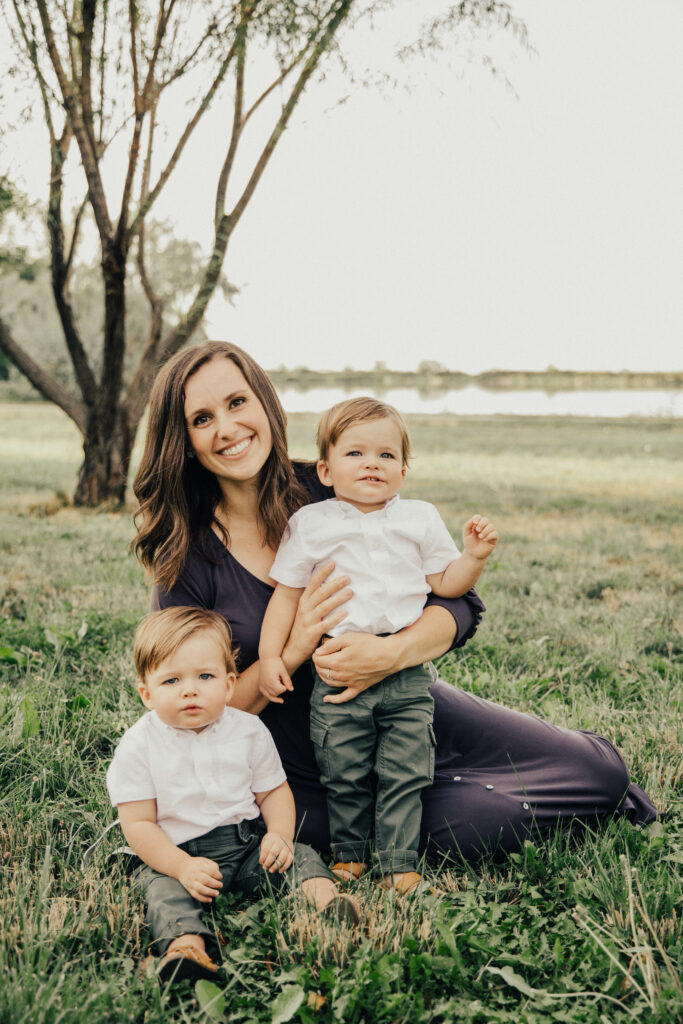 After Justin passed away it was hard for me to imagine family pictures without him. It had been something I looked forward to and now it felt like life's events had taken that away from me. The more I started to think about it, the more I realized I was the one choosing to let that be taken from me. It was almost like cancer was still controlling my life. It had taken so much from me already and I didn't want it to take one more thing!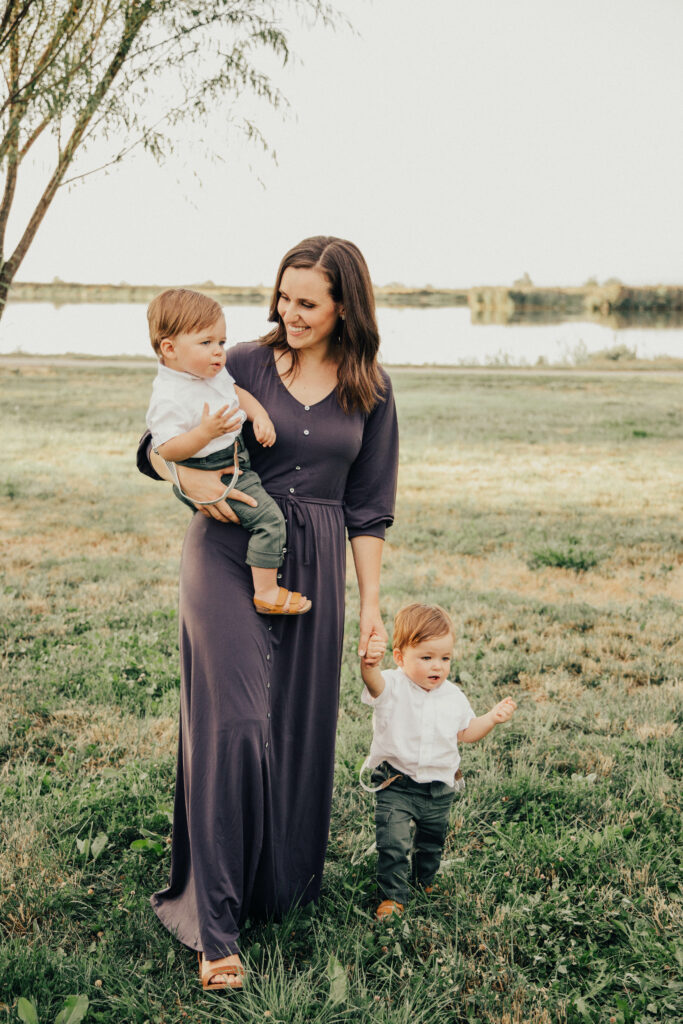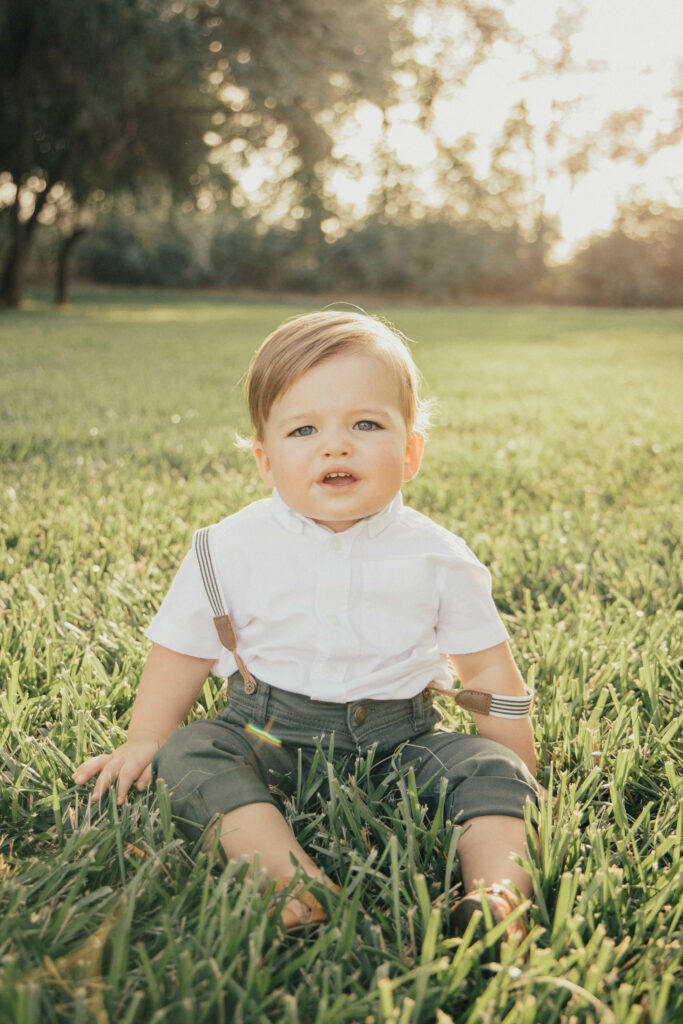 So instead of Justin holding one baby and me holding the other, I was holding both. I'm not going to lie I was a little emotional driving to the location thinking about it, but doing this was so important to me! I don't want to stop doing things because my life turned out differently than I expected. As hard as it is to do these things I really want to try and keep doing them!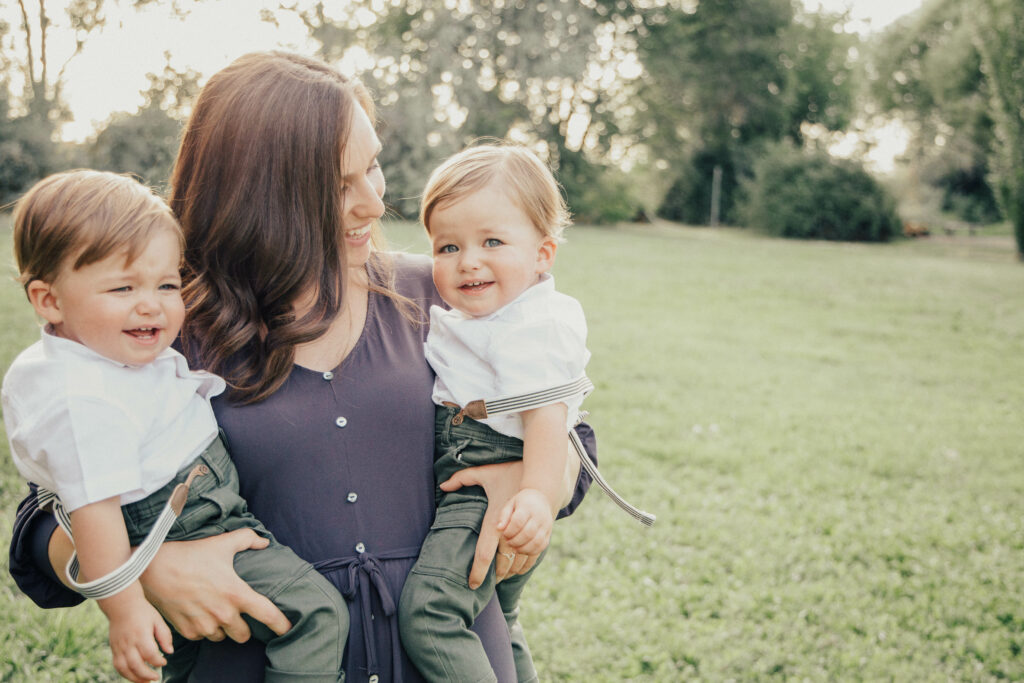 Thanks to my photographer I finally have pictures where I'm one on one with each boy. I'm not sure why, but I haven't thought to do that before now. I forget that twins don't always have to do the same thing! haha I know the boys will like to have pictures like that when they get older!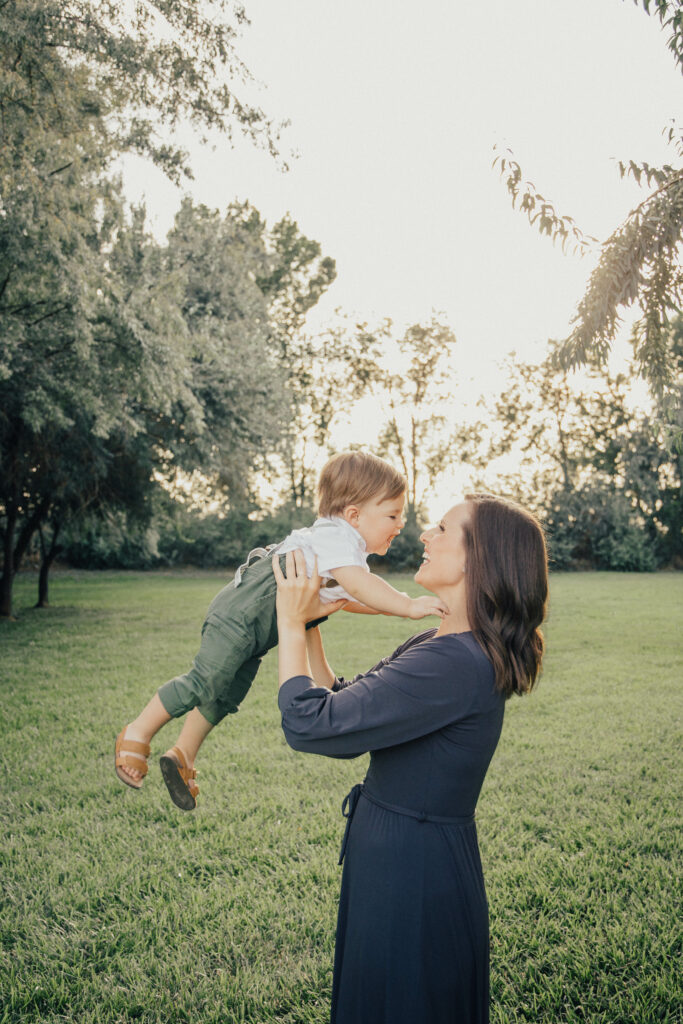 My photographer Kate Banks was absolutely amazing! I was so nervous about how this photoshoot would go with two toddlers. When one baby started to get fussy she had my mom take him and give him a snack while I took pictures with the other one. She knew exactly what to do and how to position us for the pictures! We took our time and let the boys play and then went back to taking pictures. I'm so grateful that it turned out and we got these beautiful memories forever! Its always worth the stress and all the tears!!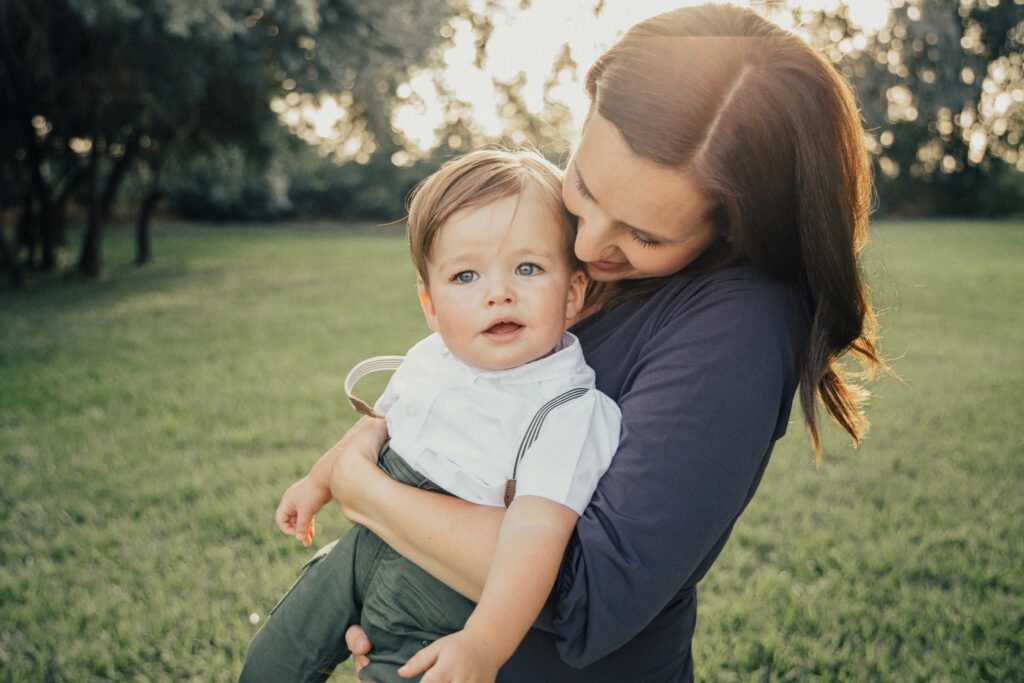 My photographer Kate Banks lives in Utah so if you live there and are interested in her taking your family pictures you can check out her website HERE