Dreamy and Affordable Holiday Formal Dresses for women
I wanted to share some formal dresses for women this holiday season. I think its always fun to have at least one holiday dress in your closet for a special occasion. These dresses below are so gorgeous and wont be in stock for long. See links to all the dresses below.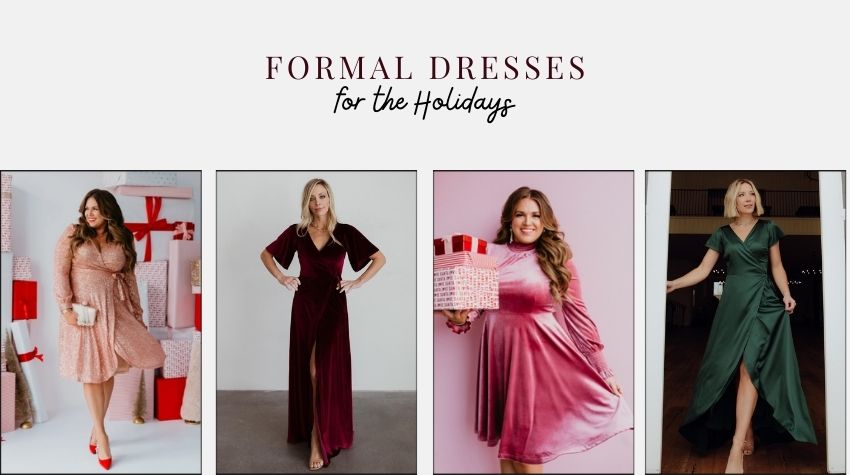 Formal Dresses for women
I shared three different formal dresses for women that you can wear this Holiday season. I needed a formal dress for an upcoming trip and I decided to get a holiday dress. I knew that if I bought a holiday formal dress I could use it again after my trip. These new dresses are so gorgeous and I'm excited to share them with you.
Sequin formal dresses for women is the best option for a holiday dress. This sequin dress form Pink Desert is so gorgeous and I got it for my formal night on my trip to Spain. This is a dress that can be worn for holiday parties for a long time. I linked some other sequin dresses I thought were beautiful as well and would work for a holiday party. Links to dresses below the picture.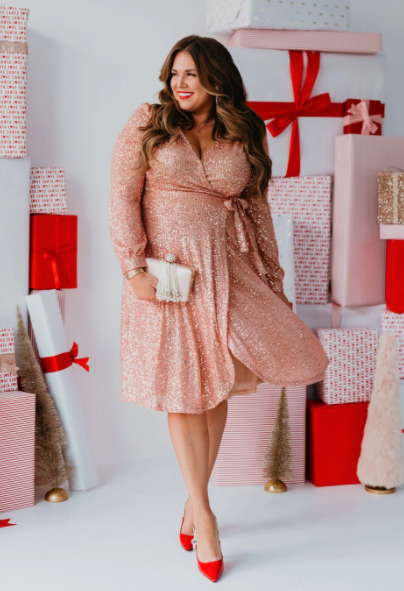 I feel like another holiday style for formal dresses for women is velvet. I love wrap dresses because they are so flattering no matter what size I am. I also bought this velvet wrap dress for my trip to Spain. I thought it would be perfect for one of the formal nights we are going to, but also work for Holiday parties after my trip. This is very much a timeless dress and can be worn for a long time. This dress is from Pink desert, but I listed some other velvet wrap dress below as well if you need a different color or style.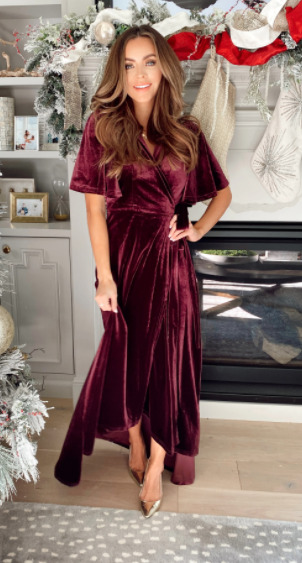 Velvet Dress
Velvet is the perfect holiday dress. I did not buy this one below, but loved the style and the color. It is the perfect dress for a holiday party. I also think this is a timeless dress that you can wear for a long time without it going out of style. I found some other velvet dresses you might be interested in as well. I linked those below the picture.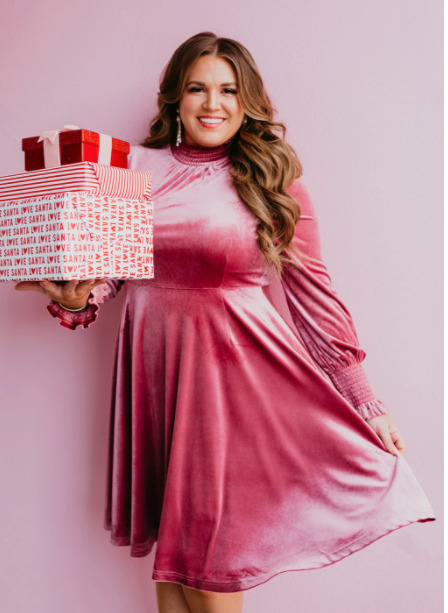 Satin Dress
The last style of holiday formal dresses for women is the Satin dress. You can never go wrong with Satin for a holiday dress. I don't own any of these personally, but wanted to link them as an option because they were so beautiful. I recently discovered Baltic Born boutique and I have been obsessed with all their options. All the dresses linked below are from there and they have so many great options. If they are out of a size you want make sure to sign up for their notifications for restock. They have every style of dress you need for any occasion.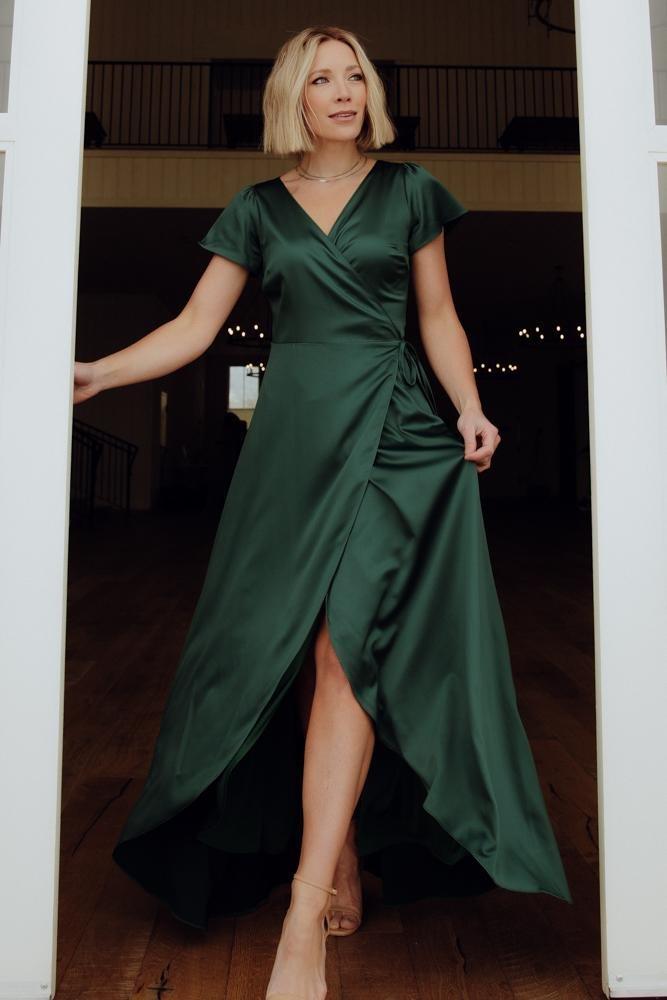 Follow me on the Like to Know it app for more toddler clothing ideas as well as more women clothing ideas. You will be able to see the most recent outfits there with links. When you buy something using one of my links I do get a percentage so thank you so much!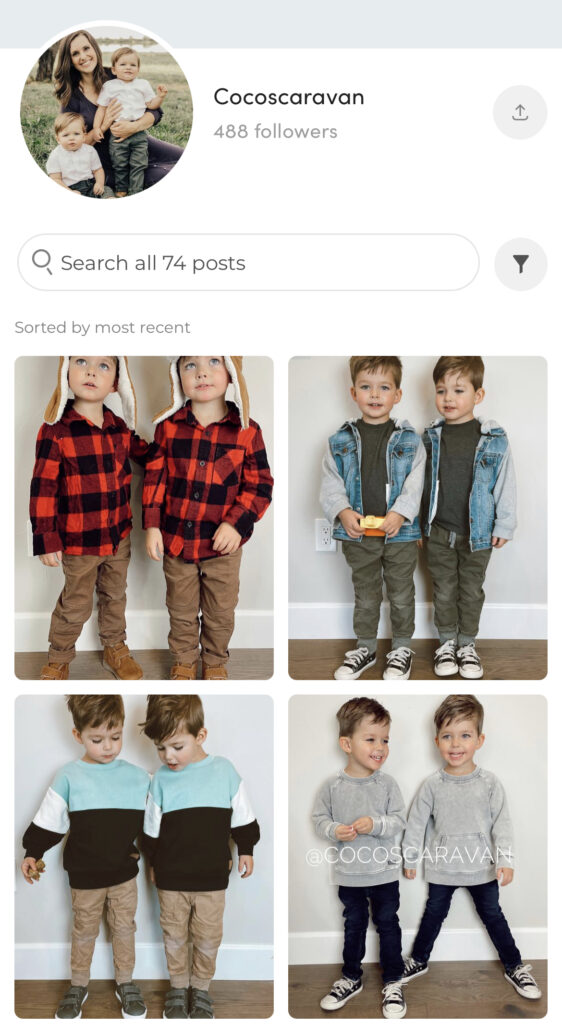 DON'T FORGET TO PIN THIS TO YOUR FAVORITE PINTEREST BOARD FOR LATER
Don't forget to pin this to your favorite Pinterest board for later. You can also follow me on Pinterest to get more ideas for women clothing or toddler fashion.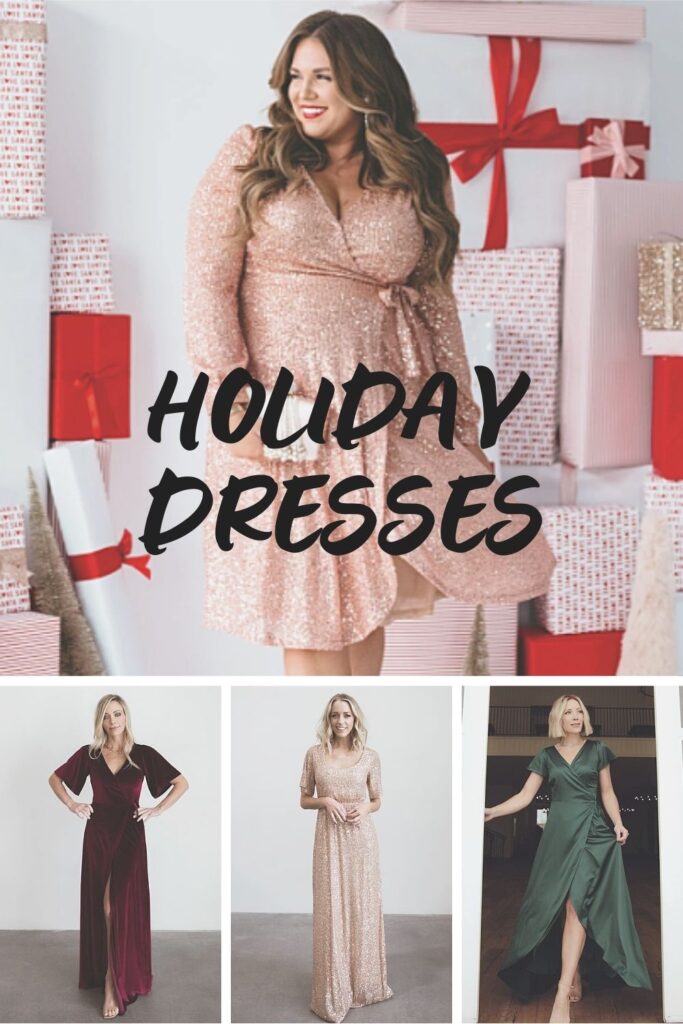 This post may contain affiliate links. See my Full Disclosure for further details.