How to make Pretzel Christmas Treats
How to make easy pretzel Christmas treats. I'm all about easy and fast and these chocolate pretzel Christmas treats are perfect to bring to a holiday party or just a night in with friends and family. See how I make them below.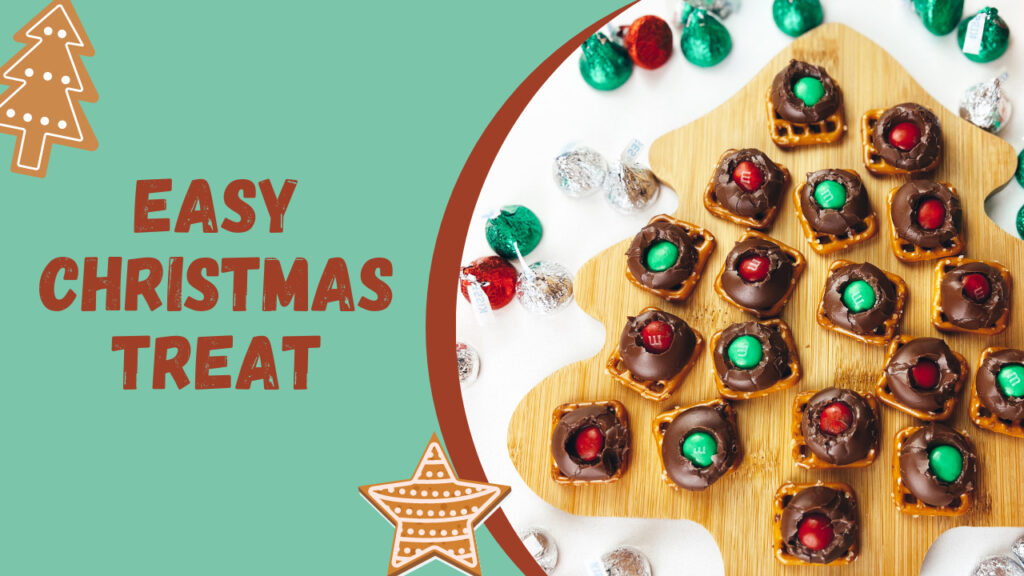 I love Trader Joe's Holiday treats! I listed some of my top favorite to get. See that post HERE.
Easy Christmas Pretzel Treats
This is my favorite treat to bring to holiday parties because they are fast and easy to make. As some of you know I'm all about easy when it comes to baking. I just don't mix well with the kitchen, so I'm always on the hunt for easy and fast recipes. This is such a fun one to make and if I can do it, so can you!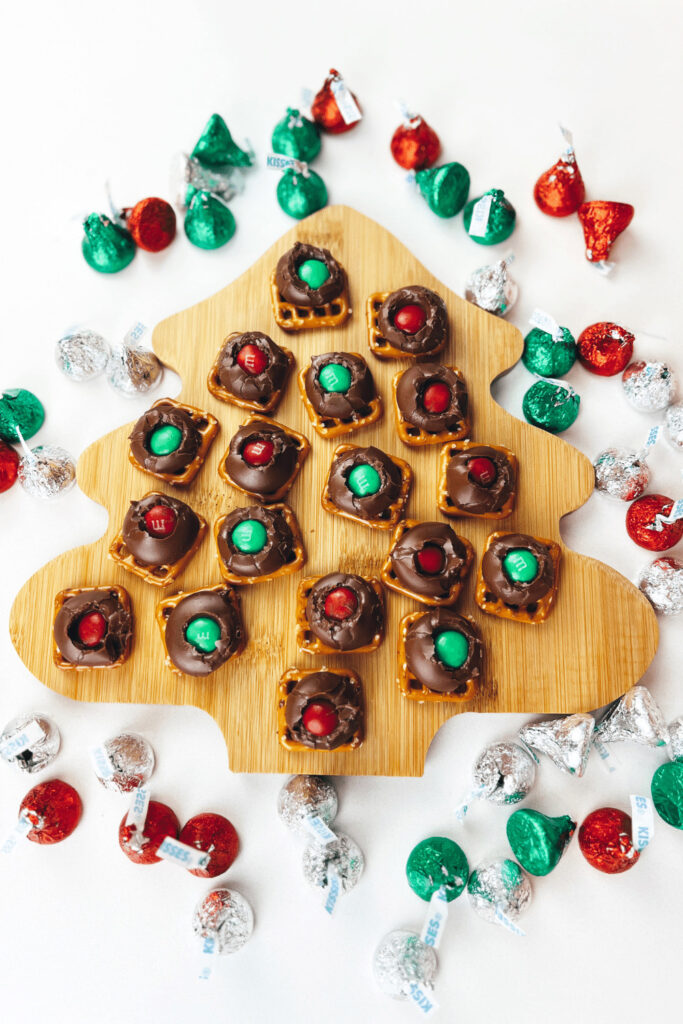 How to make Christmas Pretzel Treats
The reason I love this treat is because it only requires three ingredients and its so easy to make. See the ingredients and directions on how to make it below. This will easily be everyones favorite holiday treat and they will keep asking you to bring it back every year.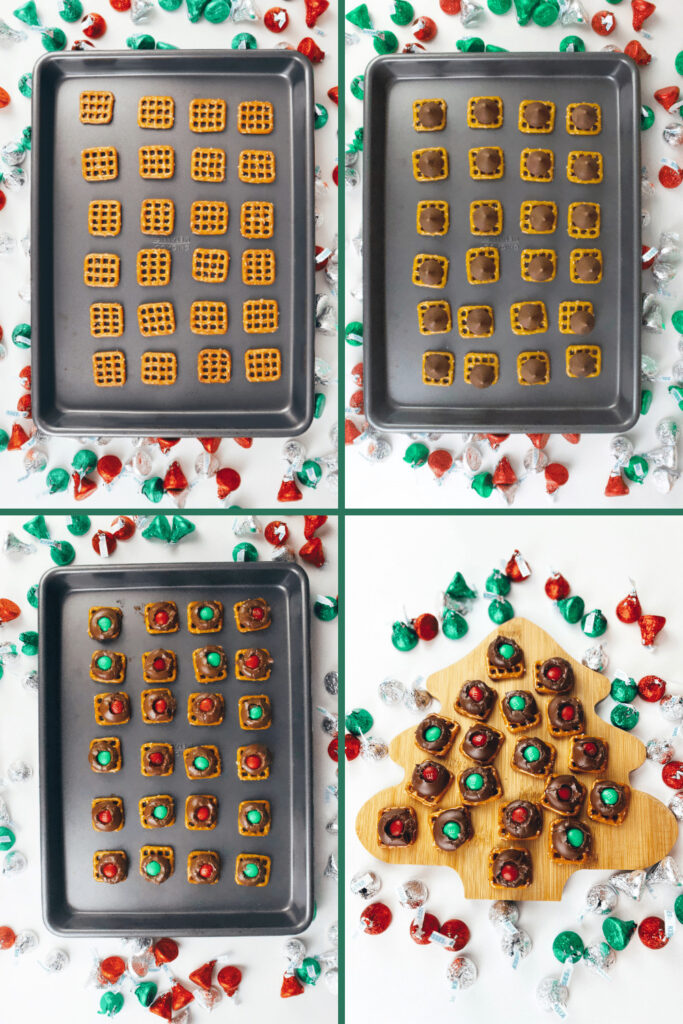 Ingredients
Mini Pretzel
Dark Chocolate Hershey Kisses: You can use any type of Hershey Chocolate Kisses. I have also seen people use Rolo chocolate. You can get creative and have fun with changing it up to what you want!
Milk Chocolate M&M's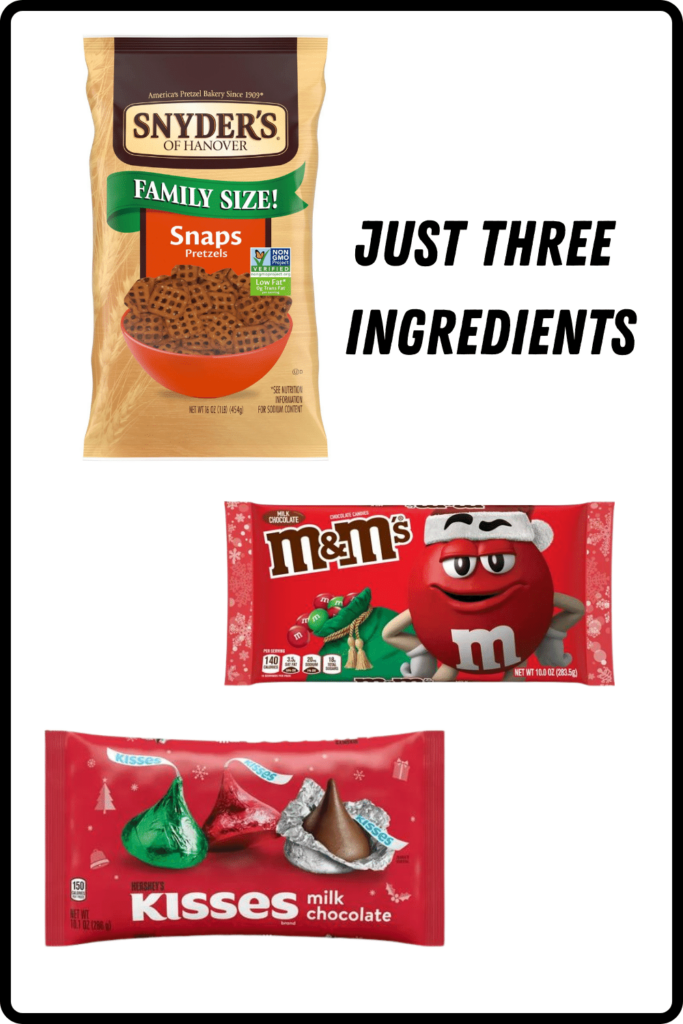 Directions
Preheat Oven to 200 degrees fahrenheit
Lay Pretzels on sheet pan. I did not use parchment paper and it was fine, but you can do that if you want.
Bake in the oven for 4-6 minutes. The chocolate should look shiny and soft and you don't want it all the way melted.
Press one M&M in the center of the chocolate kiss pressing it down towards the pretzel.
Place the sheet pan in the fridge or freezer to chill or until firmly set.
Store in airtight container
Recipe Tips and Advice
You will want to double your batch depending on the size of the party. These pretzel Christmas treats are so tasty so they will go fast.
Have your kids help you unwrap all the Hershey's kisses
You can store on a plate or a bowl. If they are fresh out of the fridge you can store them in a bowl, but make sure to keep them chilled. As they get soft and warmer they will start to stick to one another.
When I get to the party I keep the in the fridge until they are ready to start eating. They taste best when they are fresh out of the fridge.
You can make this treat for any holiday. Just add what seasonal M&M's is out for the holiday that you want to make it for. I do this for Halloween and Easter.
Add more to them
I've seen people add holiday sprinkles over the top of the pretzel treats. You can also add an additional pretzel on top making it almost like a pretzel chocolate sandwich. You get more salty with the sweet.
You can also add Rolos or any other favorite chocolates that you love. The creativity with these are endless. Share with me what you love to do with these treats in the comments below.
Pretzel Christmas Treats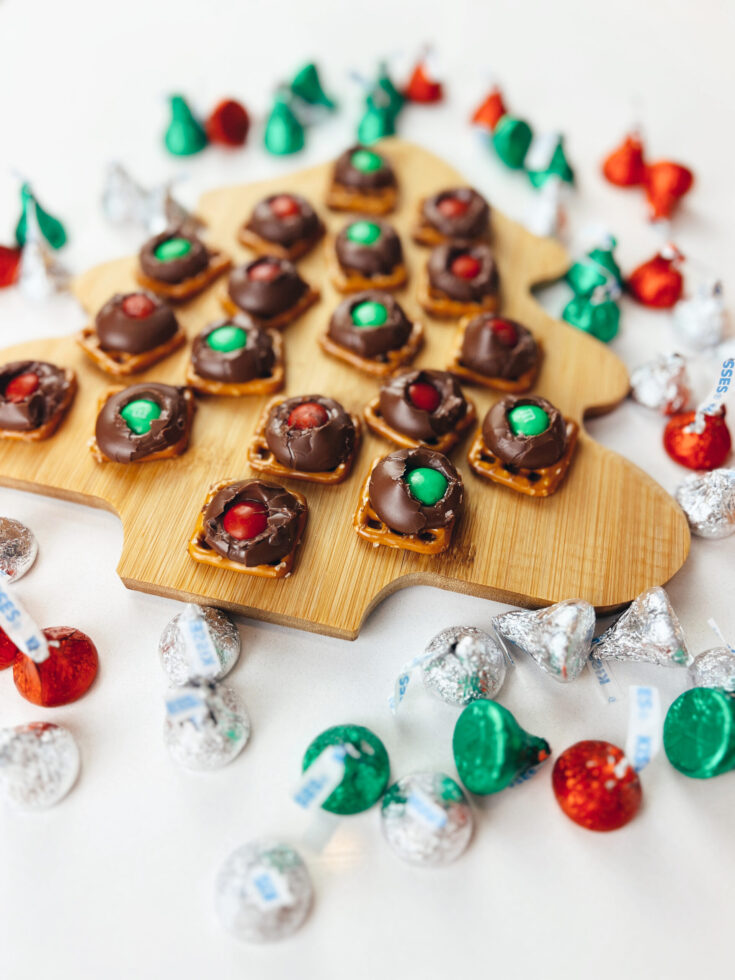 These Pretzel Christmas treats are perfect to take to a holiday party or just have at home with family and friends. It's only three ingredients and so easy to make. So tasty!
Additional Time
5 minutes
Ingredients
Mini Pretzels
Dark Chocolate Hershey's Kisses
Milk Chocolate M&M's
Instructions
Preheat the oven to 200 degrees Fahrenheit
Lay Mini Pretzels on the sheet pan and top each pretzel with a dark chocolate Hershey's kiss.
Bake in the oven for 4-6 minutes. Chocolate should be shiny and soft but not melted.
Press one M&M on the center of each chocolate kiss.
Place the sheet pan in the freezer or fridge to chill until firmly set.
Pin this image below to your favorite Pinterest board so you can easily find this recipe later!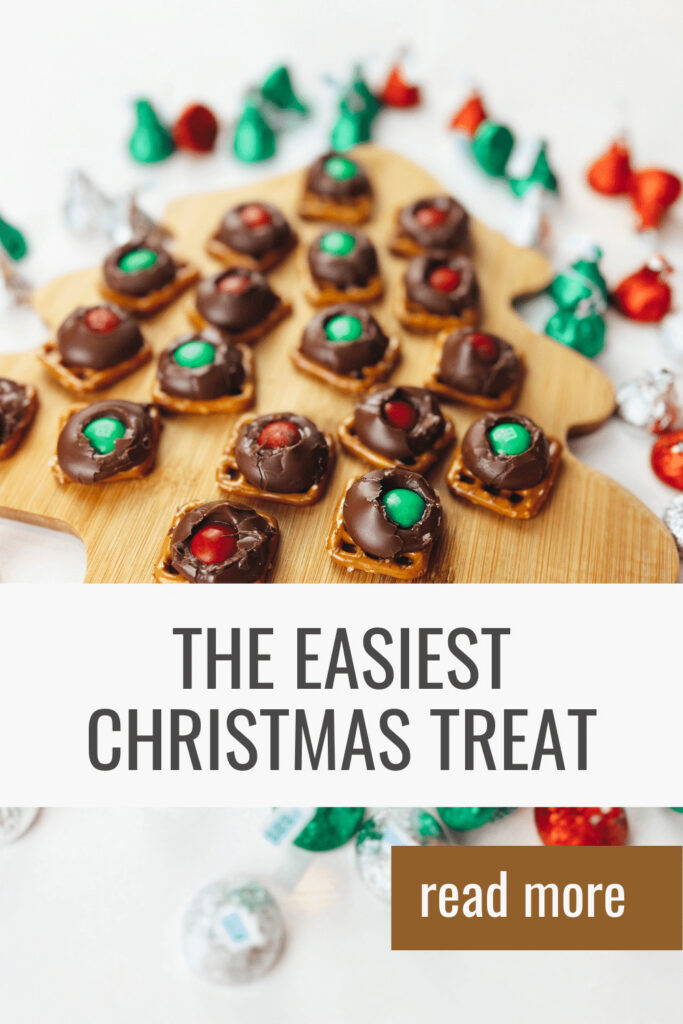 See my Trader Joe's Holiday Favorites
Check out these two blog post where I share my favorite holiday treats from Trader Joe's and how to make a fun Christmas Charcuterie board.