The best Family Christmas pajamas photoshoot ideas
If you want to take family Christmas pajamas photoshoot I have some different ideas of how you can take them. I love photography and started learning to take photos at home to save time and money.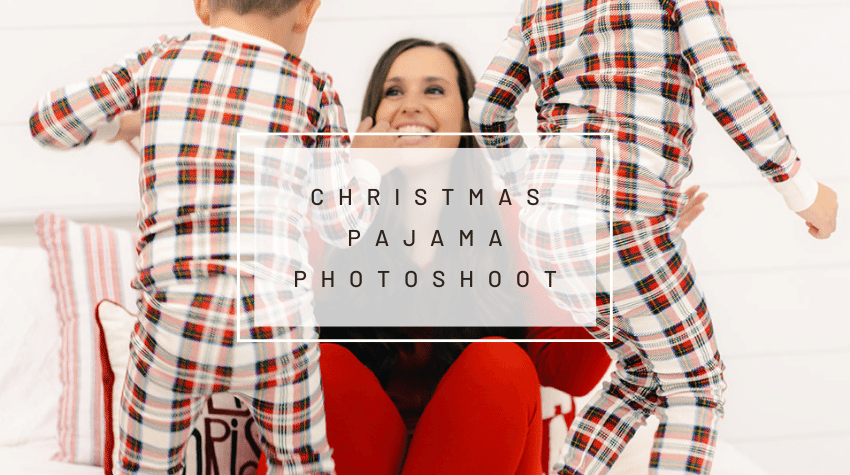 I love sharing photogprahy tips and tricks. I have a DIY section on my blog where I share.
Cute Family Christmas Pajamas Photoshoot ideas
If you want fun family Christmas pajamas photoshoot you have come to the right place. Here are three fun ideas of how you can take your family photos in your cute Christmas pajamas. I love photography and started to learn how to take photos at home to save time and money. Make sure to SUBSCRIBE to my blog so you don't miss any new fun photoshoot ideas you can do with your kids or family at home.
I also created a Photoshoot Course teaching you how to take professional looking photos at home. I teach you how to set up a backdrop, what photography equipment I use, and how to edit your photo afterwords to get that professional look.
First Idea: Wearing pajamas on a bed
This is probably the most common family Christmas pajamas photoshoot. Getting the family together on your bed is such a fun way to do a family photo for Christmas. Wear your jammies and make it fun! We got a couple pictures of us looking at the camera, but I wanted some fun ones of the boys jumping on the bed. Make it playful and fun!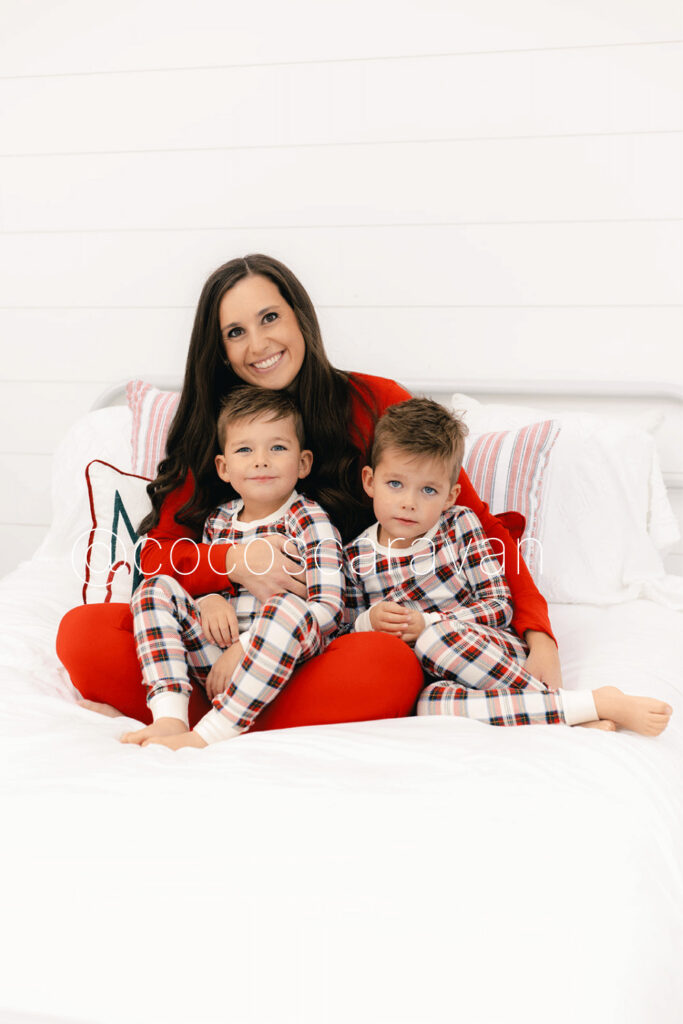 I decided this year for our family pictures to rent a studio for our photoshoot. I talk more about what studio we rented and how it all worked on my Family Photos 2022 blog post. I just moved recently and my bedroom is still a mess and I don't even have a bed frame yet. We were already going to this studio and I noticed they had a bed and thought we could change quick and take a couple pictures in our pajamas.
I absolutely love how it turned out. The studio had way more natural light then my bedroom at home so it was worth taking photos at a studio. They already had Christmas pillows and everything we need to get that cute Christmas photoshoot. I love how these pictures turned out!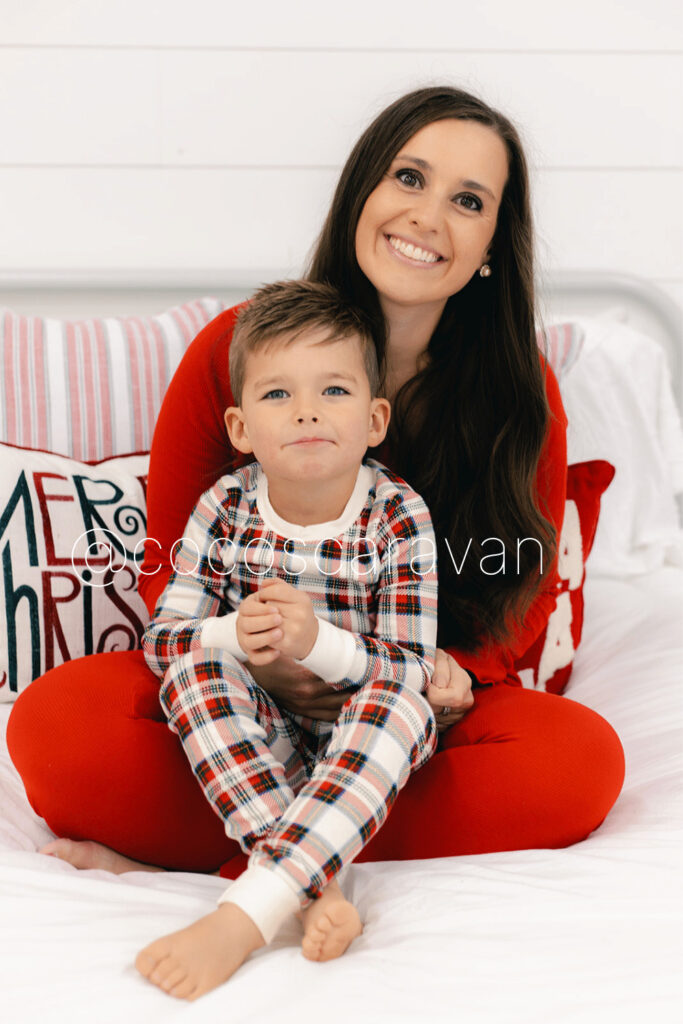 Link to pajamas
Second Idea: Christmas Tree
Sitting in front of the tree is another fun family Christmas pajamas photoshoot idea. Since you already have a decorated tree this is really easy to do. I've taken a picture with my boys in front of the Christmas tree every year since they were born. It's so much fun to look at the pictures each year and see how they have grown.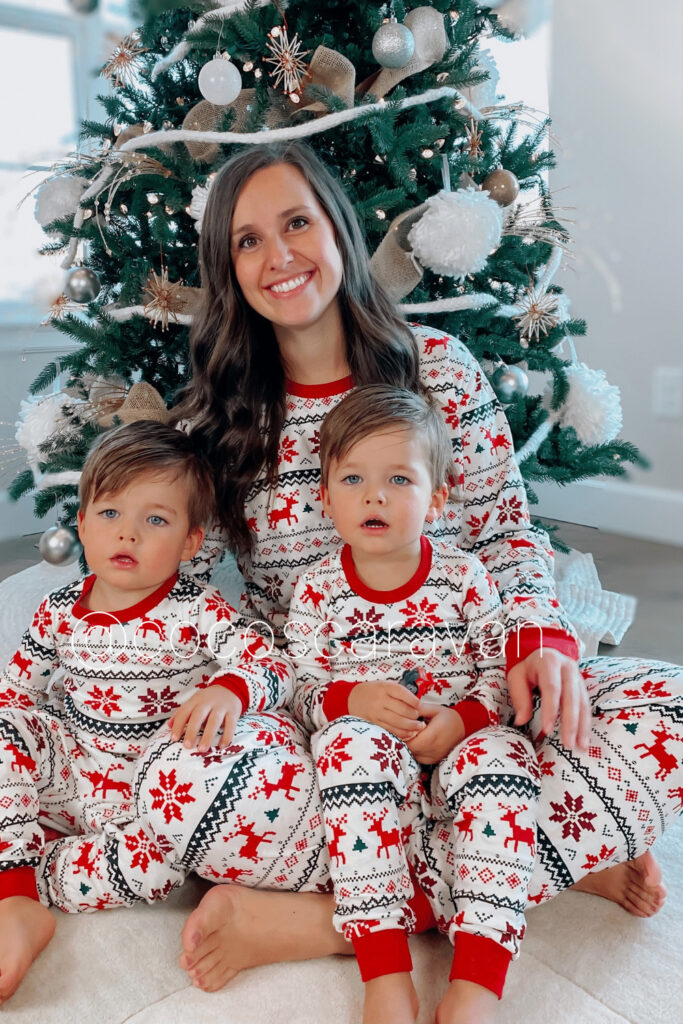 I have also taken a photo of them with their Christmas pajamas in front of the tree with a letter board. It's going to be so fun comparing the pictures each year as they get older!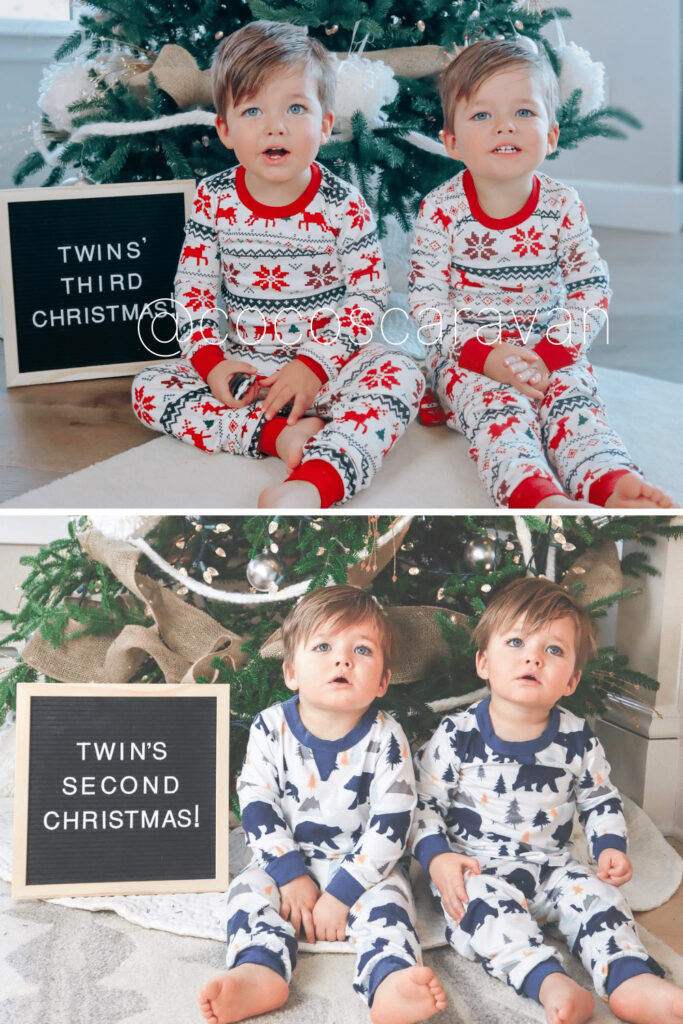 Third Idea: Fireplace
This was such a fun and easy photoshoot. I explain more in detail about this photoshoot on the toddler Christmas photoshoot blog post, but this is a great idea for a pajama photo. It's easy because you probably already decorated your fireplace for Christmas so you can sit in front of the fireplace for a photo.
If you want to do the whole family you can get blankets and hot chocolate and all sit in front of the fireplace. It's a great and easy photo to take at home and get the whole family in the picture.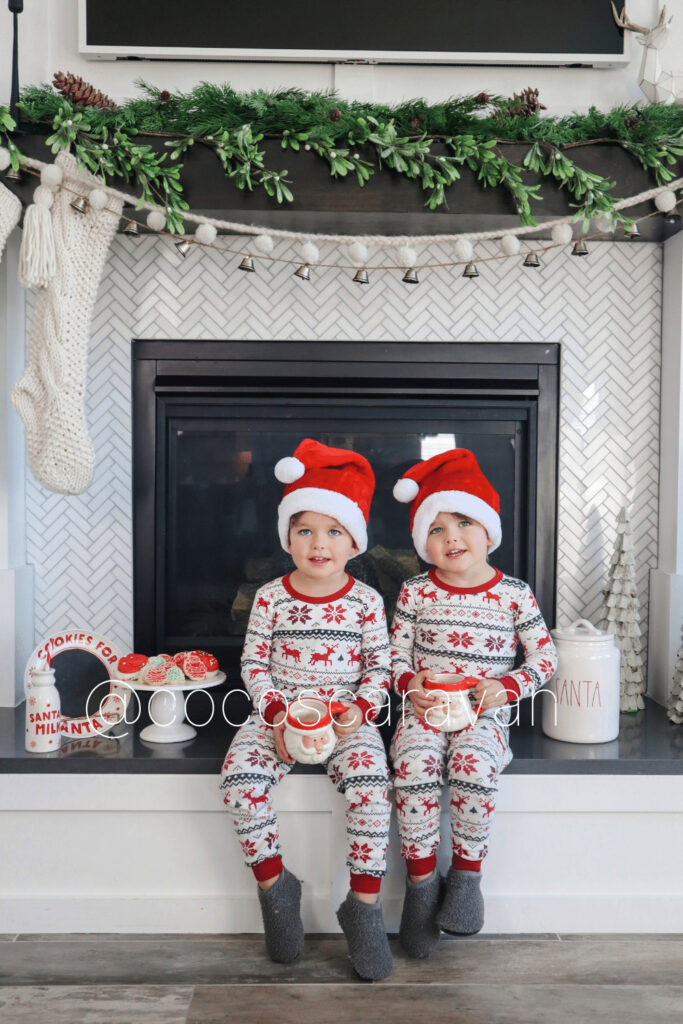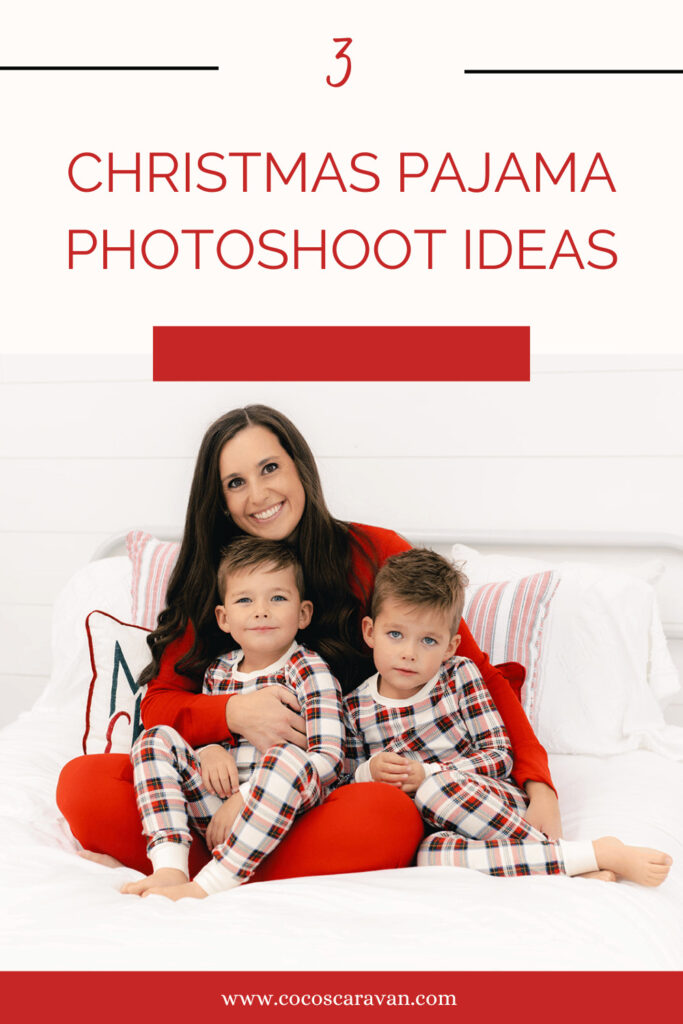 You might also be interested in