Easy and fun family costume ideas for Halloween
If you are looking for family costume ideas for this Halloween I've got you covered. Halloween is my favorite holiday and I love to go all out for costumes each year. I wanted to share my past costumes to help give you an idea of what you could do this year.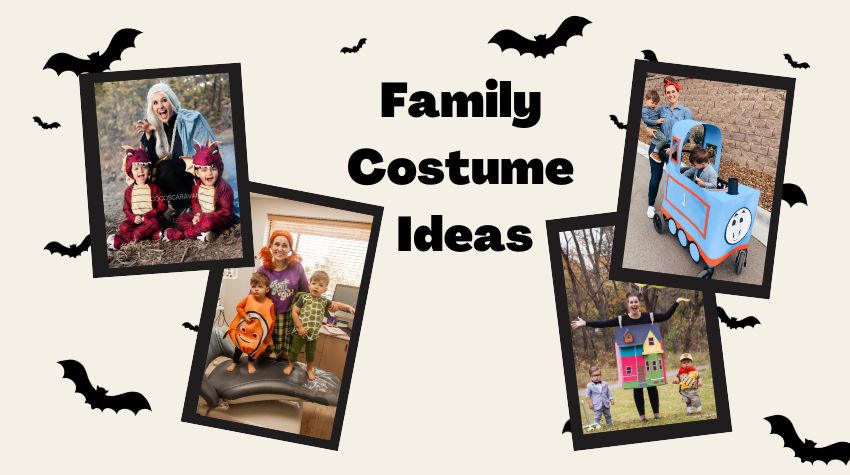 I wrote blog post for some of the costumes showing you how I put them together and links to items. Make sure to check those out as well. If you are looking for more costume ideas these are my favorite stores to buy costumes from during Halloween time.
List of Family Costume Ideas
Here are some costume ideas that I have done with my boys for Halloween. I'm a widow and single mom so I have picked costume ideas for the three of us, but you could add additional costumes to most of these to fit the theme. Click on the individual blog post to get more details about how I put the costumes together. I also include links to costumes and wigs in the blog post!
If you are wanting to do The Nightmare Before Christmas costumes for Halloween this year, I've got your back. This has been a costume I've wanted to do for a long time now and it turned out better than I imagined. I linked the costumes on the blog post below.
We had too much fun putting together this Mother of Dragons costume for Halloween. My late husband loved Game of Thrones so I knew I had to do this for a Halloween costume. This is easy and quick for a family costume ideas because you can buy almost every costume. I share links to where I got everything for our costumes below. Click on the picture below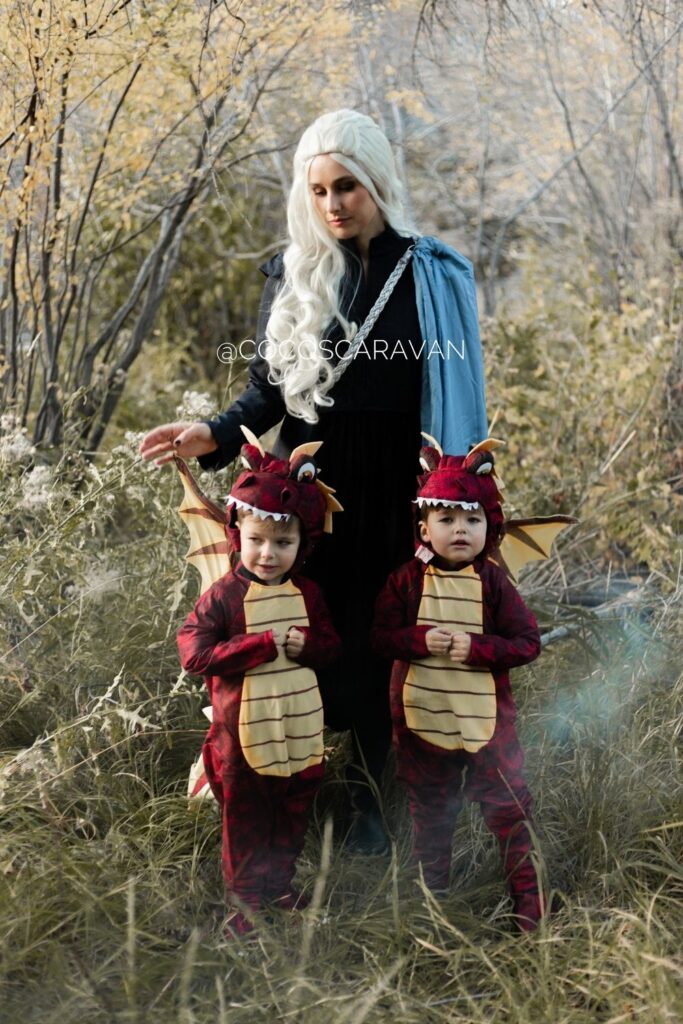 I love Halloween and I enjoy making my own costumes each year. I thought it would be fun to be Darla from Finding Nemo and have my boys be Nemo and Crush. I thought I would share how I put together Darla's costume and where I bought everything. This was by far the easiest costume I've put together for Halloween. This is a great family costume idea and you can easily add characters to this theme if you need more for your family.
If you're looking for a family costume ideas for this Halloween, the Up house costume can be such a fun and cute idea! A couple years ago when I decided I wanted to be the Up house I looked everywhere for a tutorial. I found lots of pictures, but nowhere that explained how they made it. So I made sure to document my process so that you could make it yourself!
Everything you need to make this adorable DIY Russell and Carl Up costume. I made sure to include where I got all the materials and how you can put it together yourself! Up for family costume ideas is a great option. You could add additional characters from the movie if you need to.
Chip n Dale Rescue Rangers
Lilo and Stitch
Lilo and Stitch is my favorite movie so I knew I had to do this costume one year. I ordered the stitch baby costume online. I made Lilo's costume with felt and cut out leaves. I found a yellow shirt and ironed on a red heart. It was super easy to do. If you need a quick and easy costume for the family this is a great option!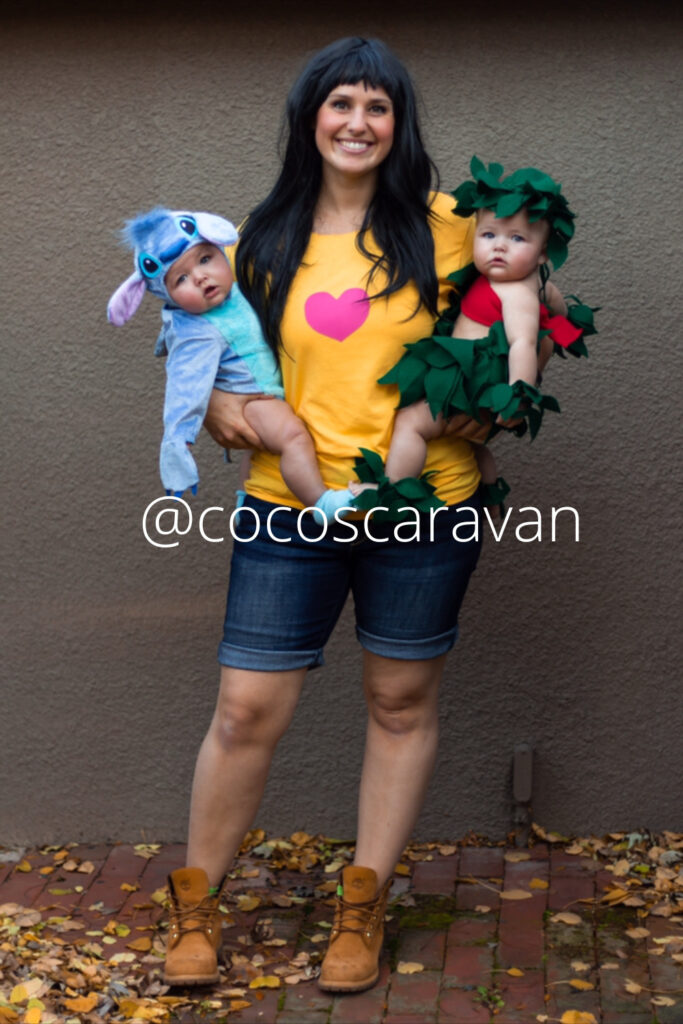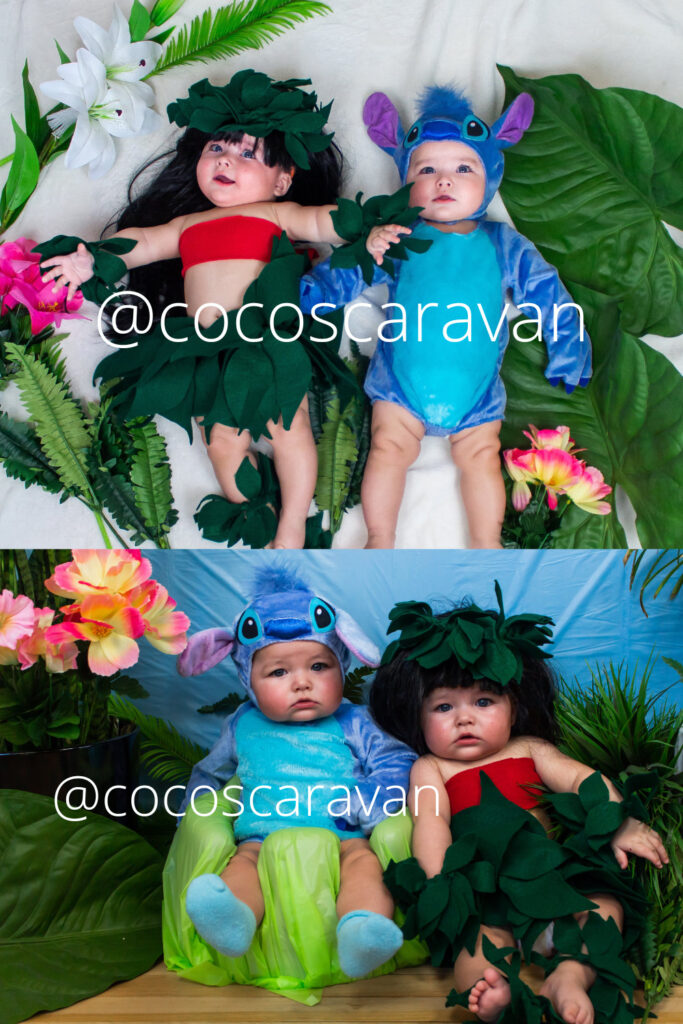 Thomas the Train
This is a cute themed costume if you have little kids and you want to push them around on Halloween night. See the picture below to see how I made this Thomas the train wagon. I also linked the wagon below with my full review if you are interested.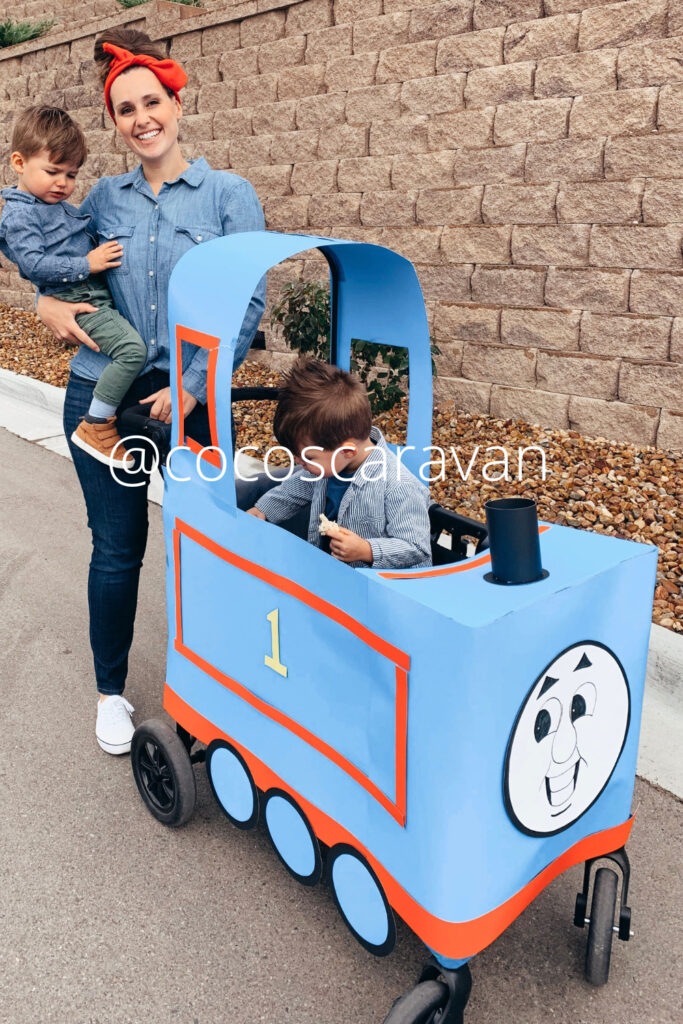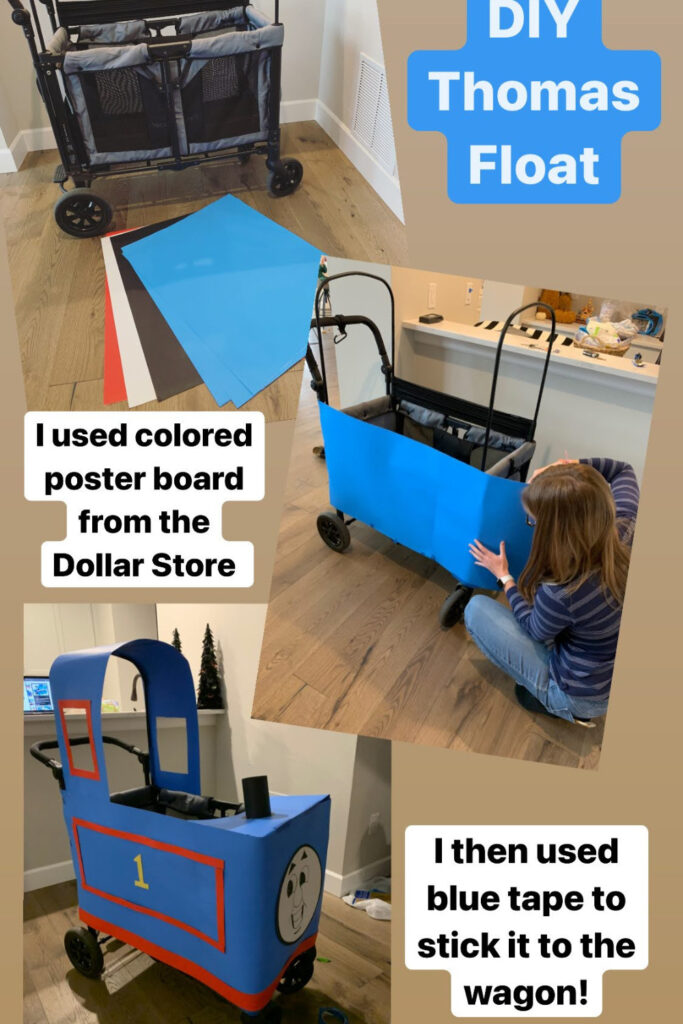 Link to this wagon and full review below!
I go more into detail on how to take your own photos at home and get them to look professional. I have video footage of me showing you how I made my wooden backdrop. I'll share with you all the photography equipment I use. I'll teach you how to edit your photos to add presets and remove unwanted objects from a photo. Tips and tricks on how to get kids to look at the camera and what settings to put your camera on. Everything you need to get that professional photo, but at home! Check out my course HERE.
You also might be interested in
Here are some other Halloween blog post you might be interested in. The best places to buy Halloween costumes and best places to buy Halloween pajamas. Click on the picture below to see the full blog post.