We had too much fun putting together this Mother of Dragons costume for Halloween. My late husband loved Game of Thrones so I knew I had to do this for a Halloween costume. I share links to where I got everything for our costumes below.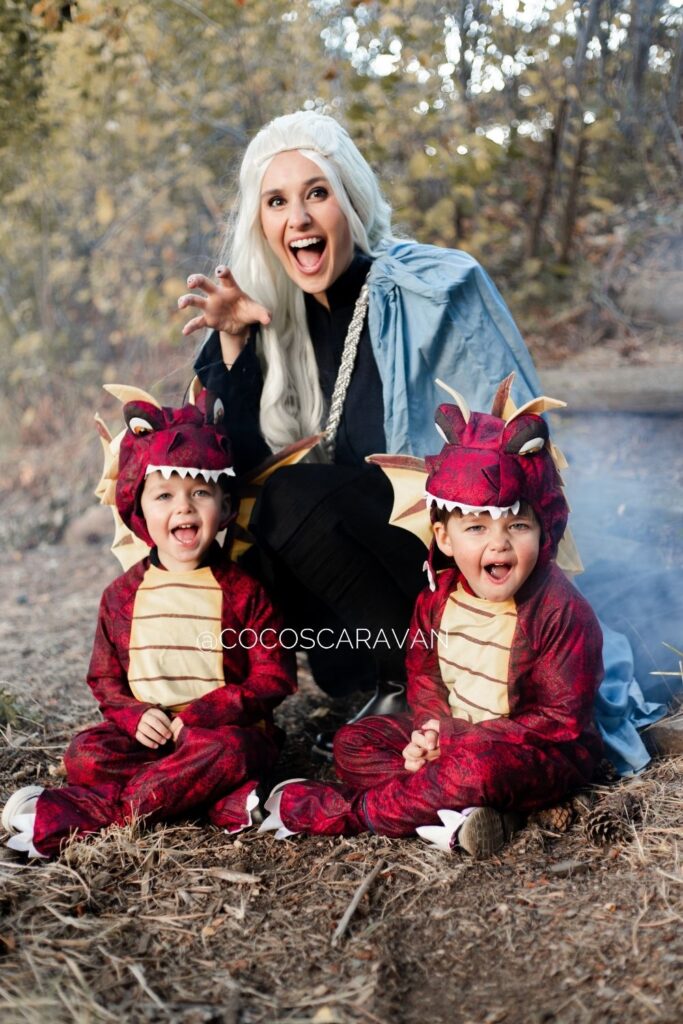 If you have been following Coco's Caravan for awhile now you know that I love Halloween and getting dressed up. Last year we dressed up as Darla from Finding Nemo and the boys were fish. It was so cute. What should we do next year?
More family costume ideas
Dragons
My two little dragons did so good during our little photoshoot. I was worried they wouldn't want to wear the hat but they loved it and had so much fun. The best was watching their little tail wag back and forth when they walked. I found their dragon costume on Amazon and linked everything below. I also included other options for dragon costumes if you want something different.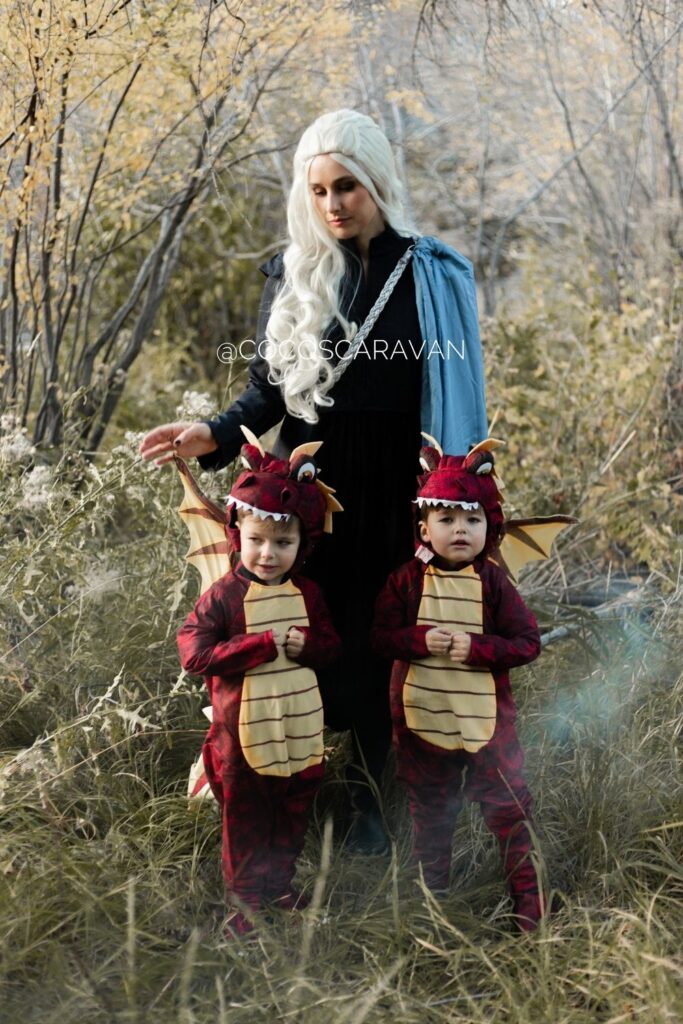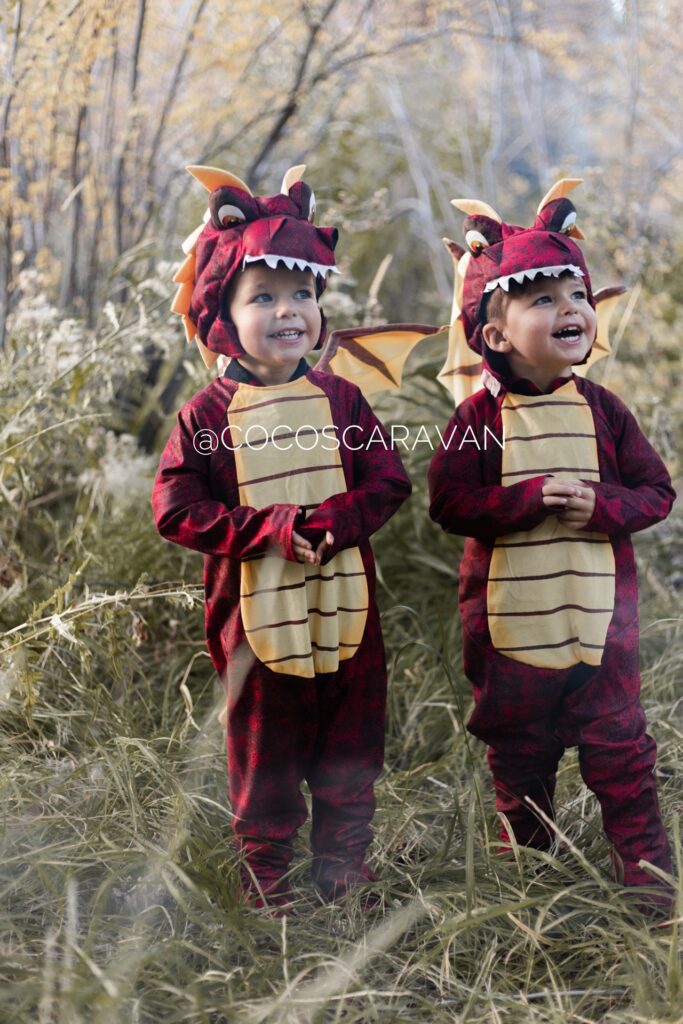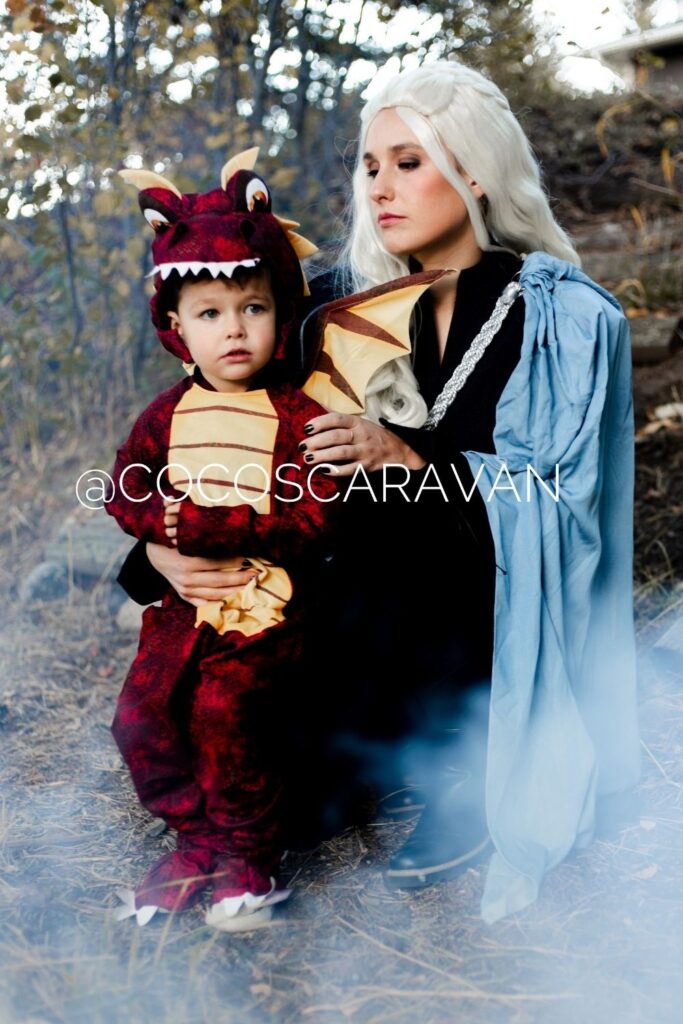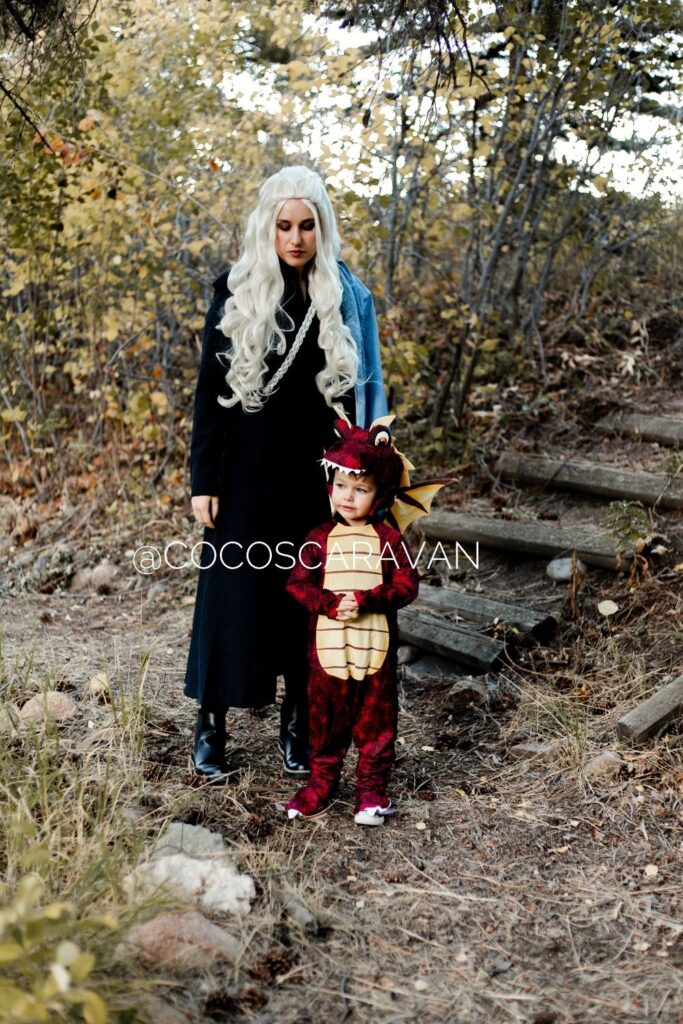 I start looking for costumes in August and September and bought this dragon costume in September. I noticed the price went up as soon as we hit the month of October. It's still a great price and was so much easier to purchase a dragon costume for the boys rather than make something from scratch. They had so much fun wearing it. Links to costumes below the picture.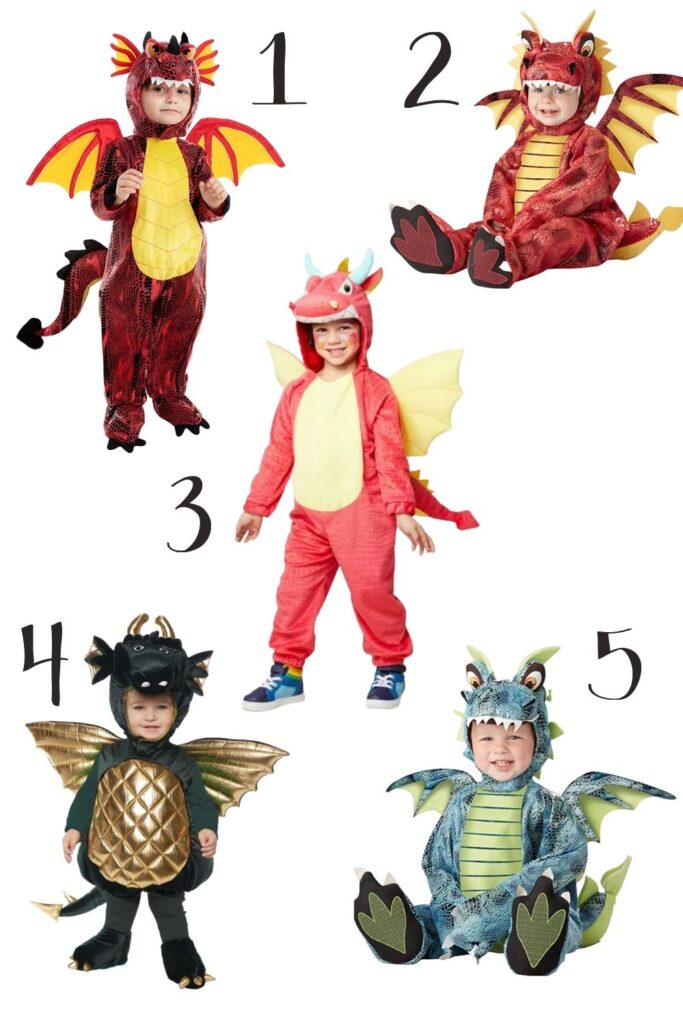 This post may contain affiliate links. See my Full Disclosure for further details.
Mother of Dragons Costume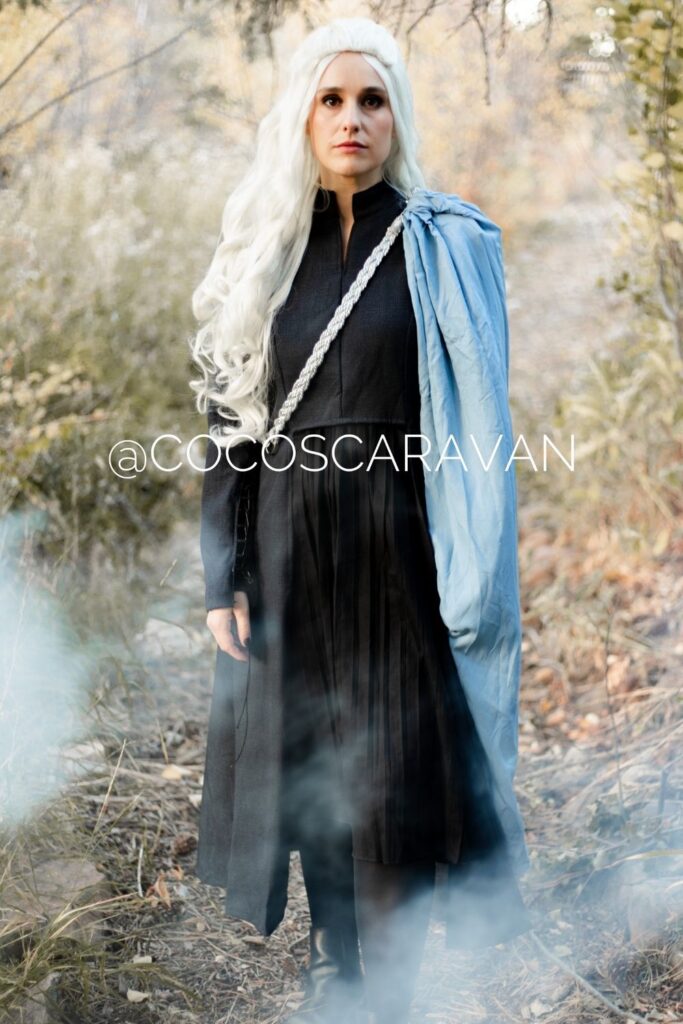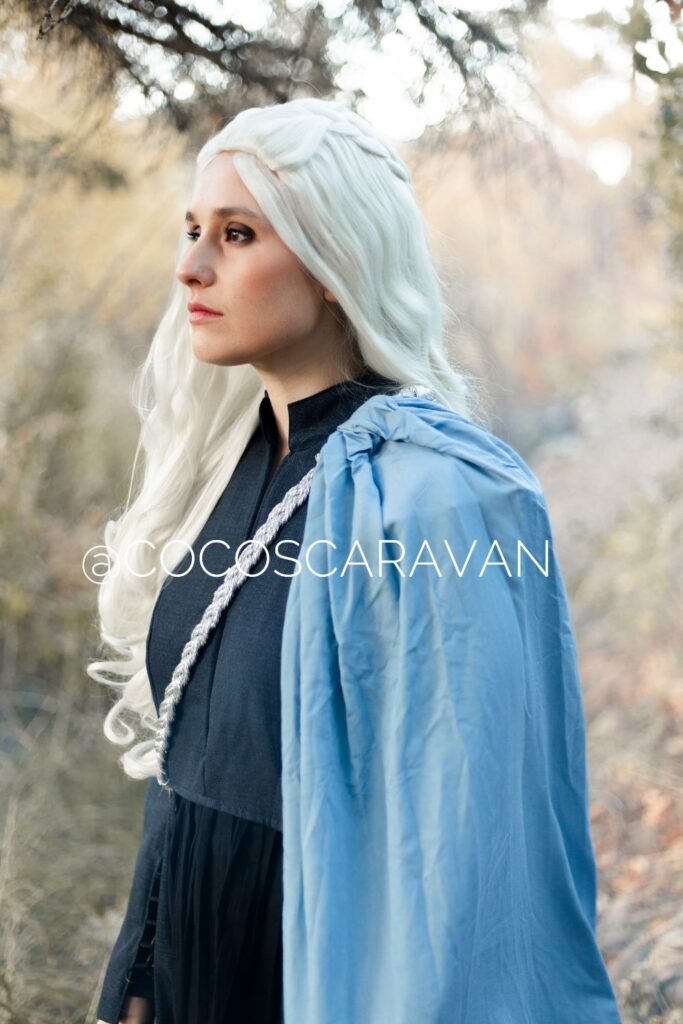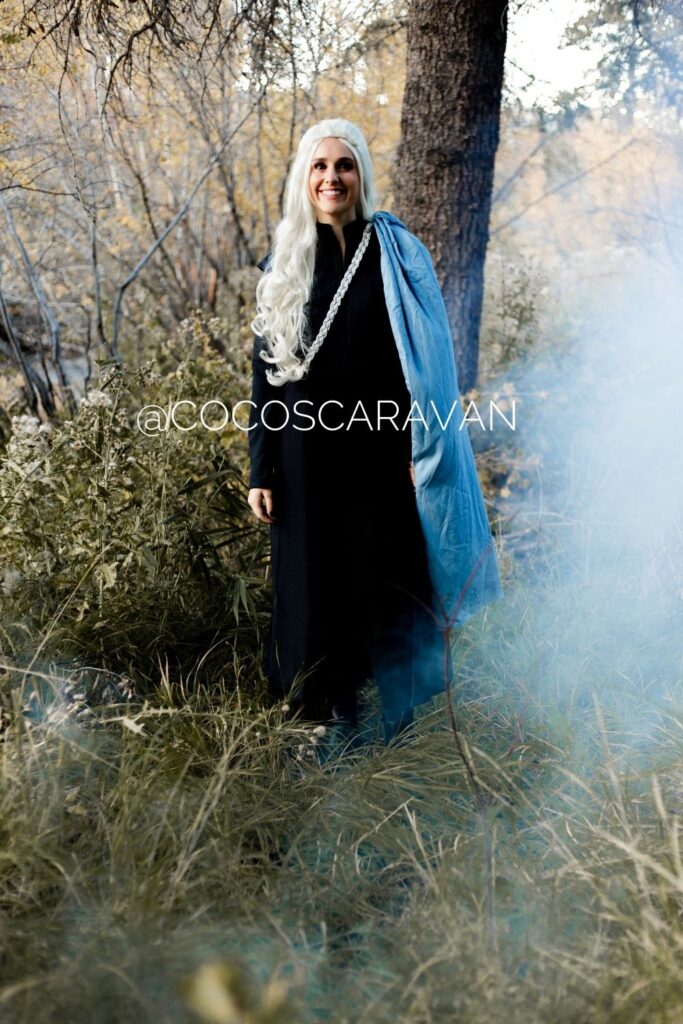 Where to buy Mother of Dragons costume
I started to look for my mother of dragons costume in August. I was having a hard time finding a costume less than $50 and realized it would be easier to spend more for a nice quality costume than buy the cheap one form the costume store. I found these two options on Amazon and they both were great quality. I noticed that the prices went up when it got closer to Halloween. The number two option below was $71 when I got it and now its up to $100. If you are wanting to do this costume for next year make sure to purchase in August or September for lower prices.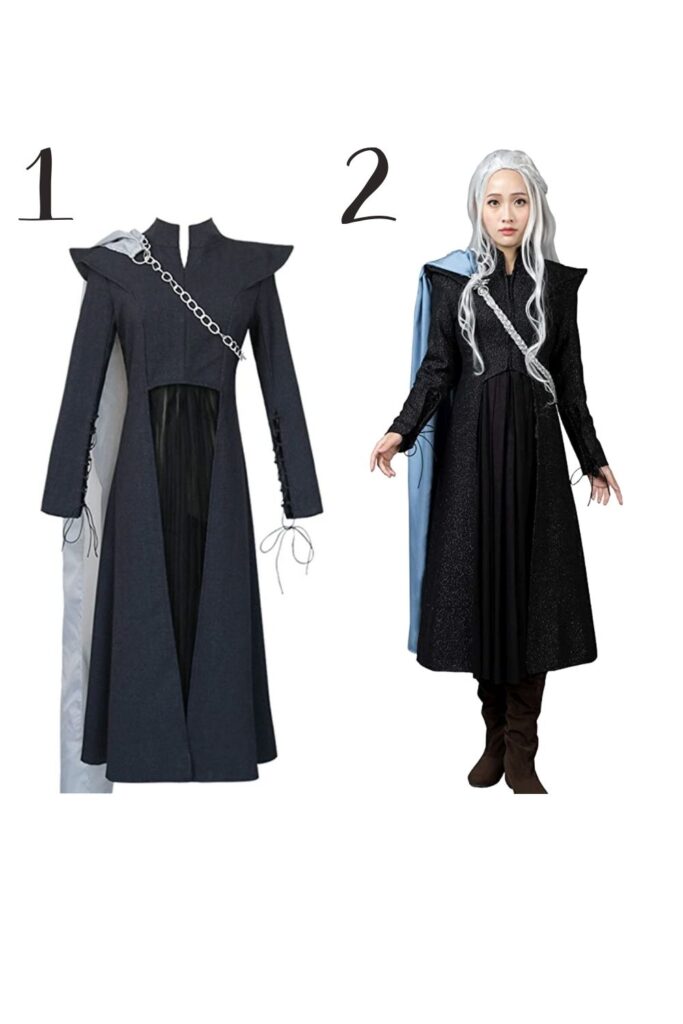 Other popular Daenerys Targaryen Costumes
If you want a different mother of dragons costume from the show I listed some below. These are all some of her most popular costumes and were all on Amazon. Links to the costumes below the picture.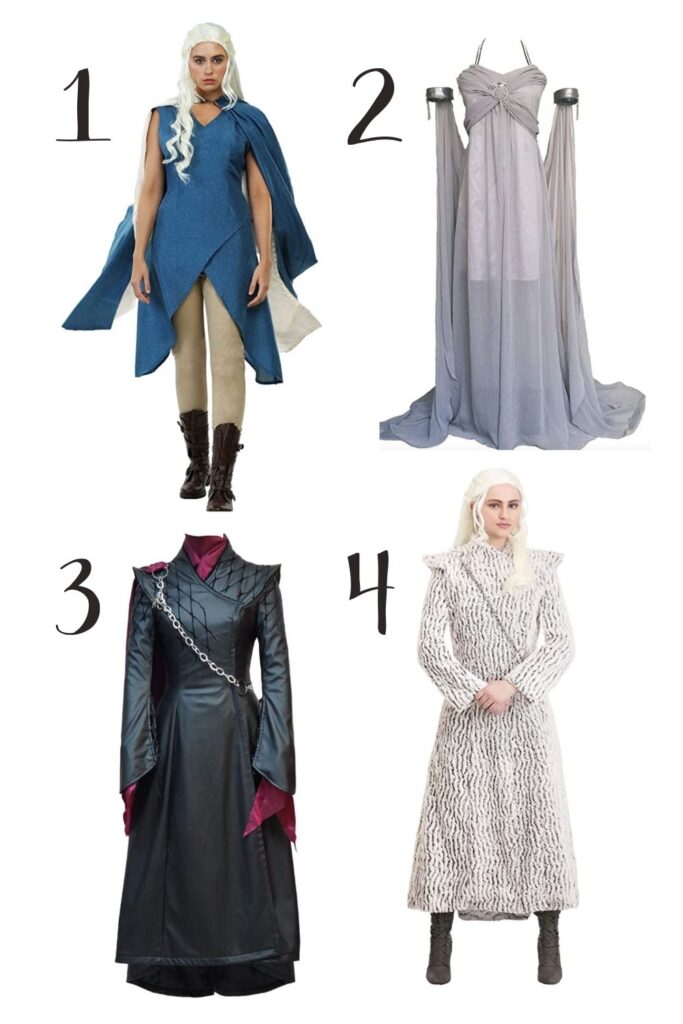 This is by far the best wig for the mother of dragons costume. I bought one wig and returned it because it was not white enough. I then bought this one and loved it! The color was white enough and long enough for that Daenerys Targaryen look. Link to wing below picture.
Photoshoot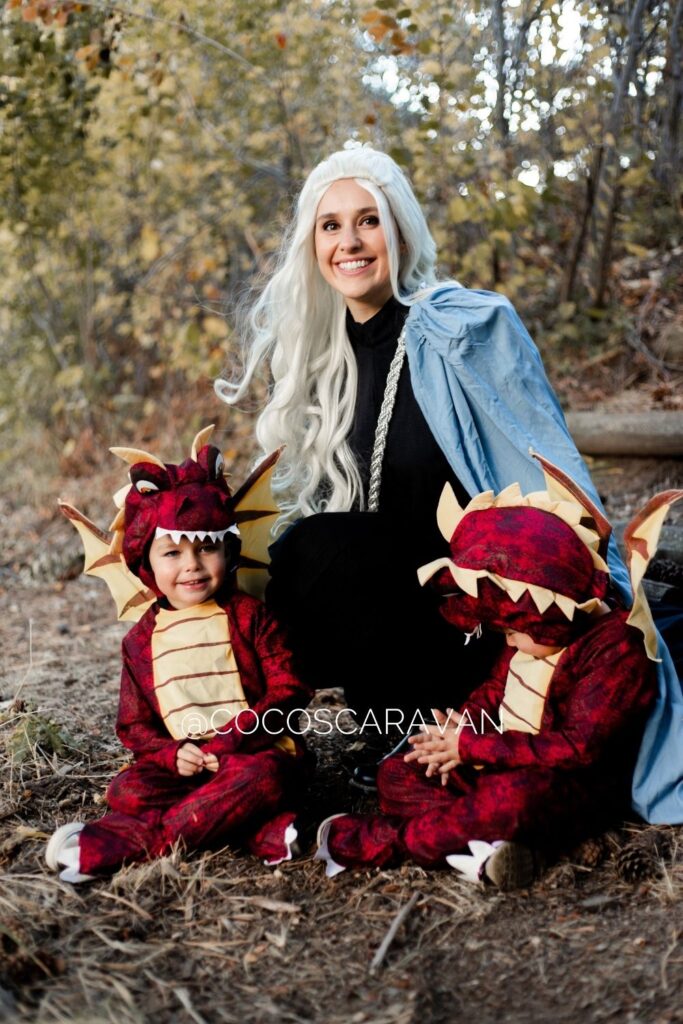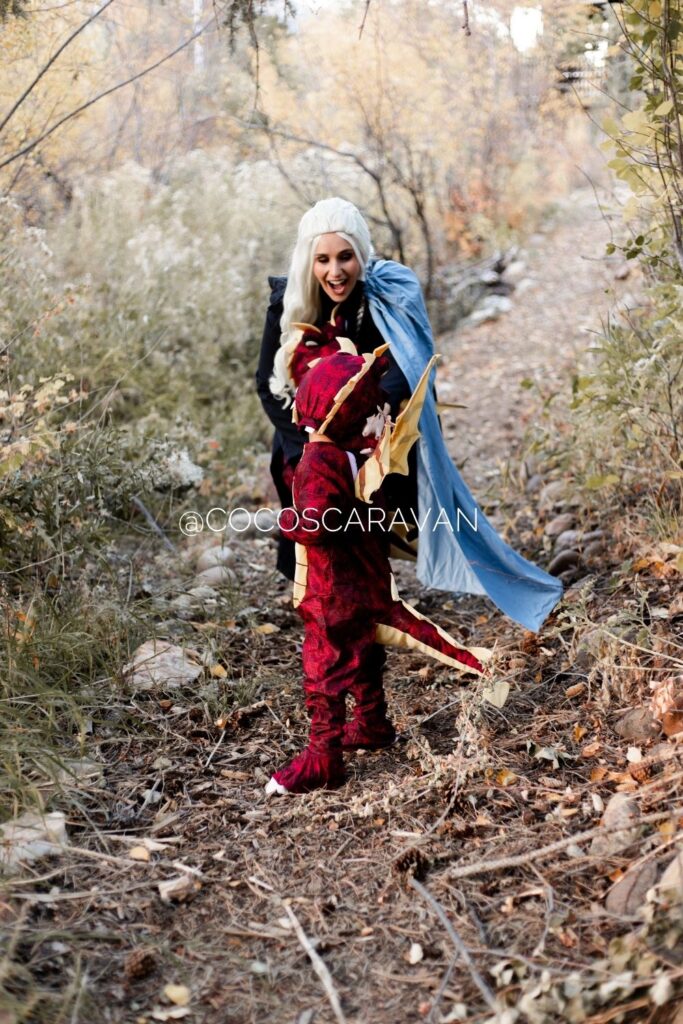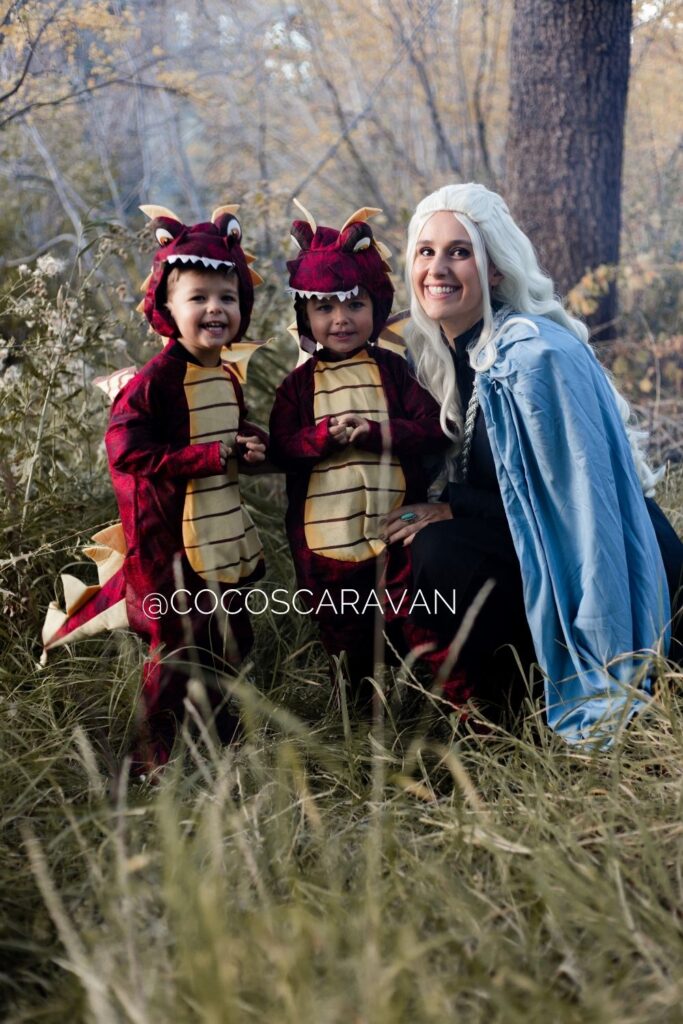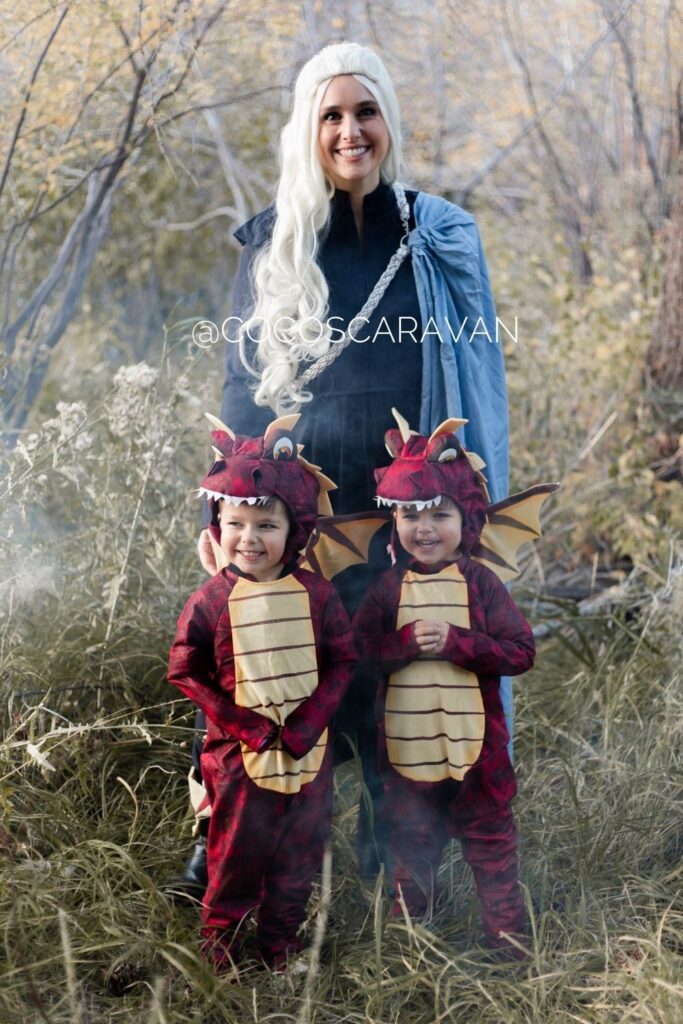 I ended up buying a fog machine last minute and I am so glad I did. It gave it that added detail that made the photoshoot. Since its the mother of dragons costume we needed some smoky look to make the perfect dragon feel. Unfortunately the day we took the photos it was a little windy so it was hard to figure out the smoke in the picture. If you can do this I highly recommend. Something to make it a little more fun.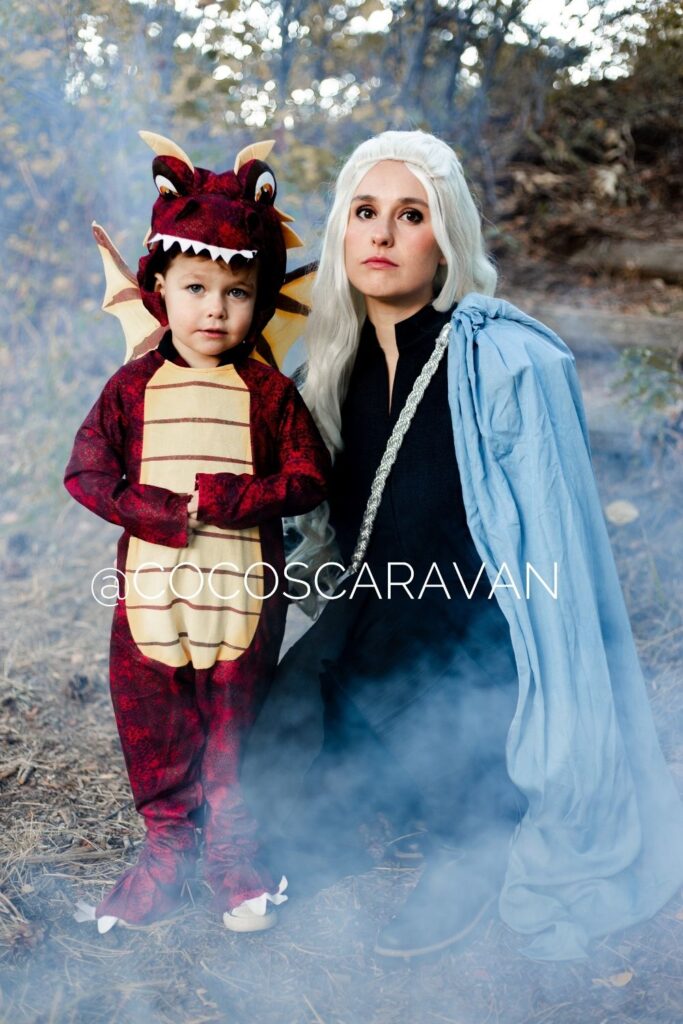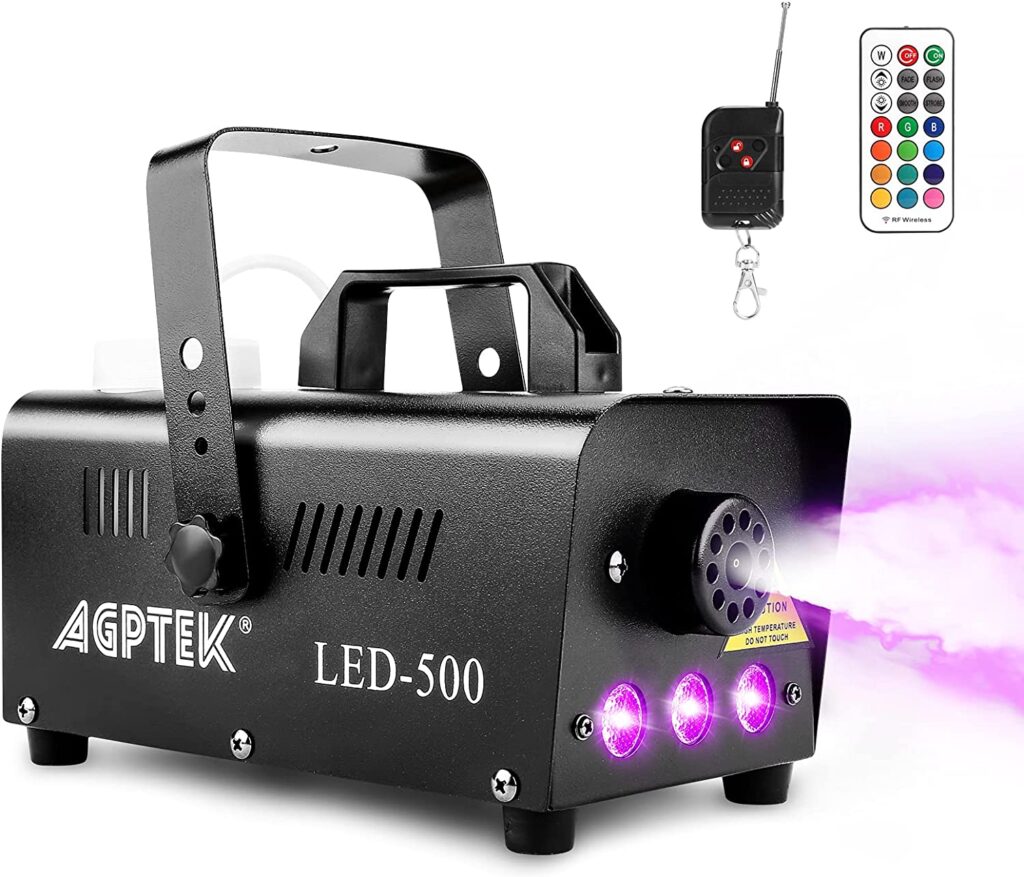 Hope you enjoyed looking at this years Halloween pictures. This is by far one of my favorite family costumes I have done. What should we do next year?
Past Halloween Costumes
Learn how to take your own professional Halloween photos at home