The best Nightmare Before Christmas Costumes
If you are wanting to do The Nightmare Before Christmas costumes for Halloween this year, I've got your back. This has been a costume I've wanted to do for a long time now and it turned out better than I imagined. I linked the costumes below and how I put it all together!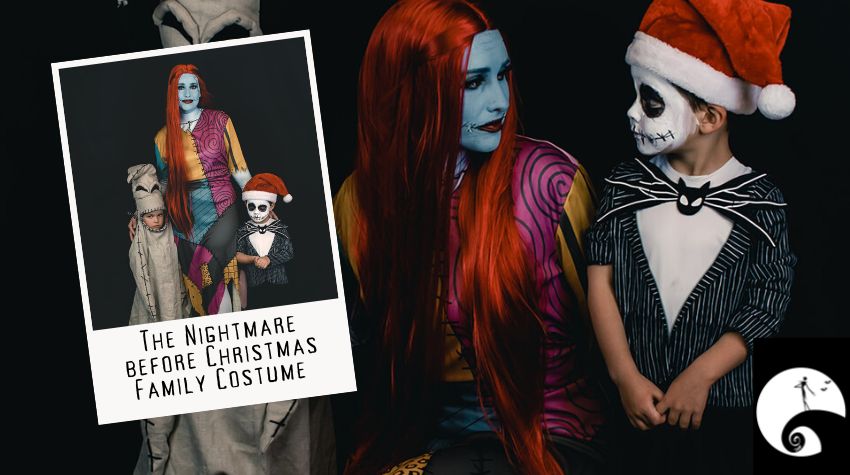 I love doing a themed photoshoot of our Halloween costumes each year. Last year we did Game of Thrones and you can see those pictures HERE.
The Nightmare Before Christmas Costumes
I've always wanted to do Nightmare before Christmas costumes for Halloween. Justin and I loved this movie and would watch it every Halloween. I'm so stoked about how it all turned out! I bought Sally and Jack Skellington costumes and made Oogie Boogie costume. I linked costumes and share with you how I put this all together.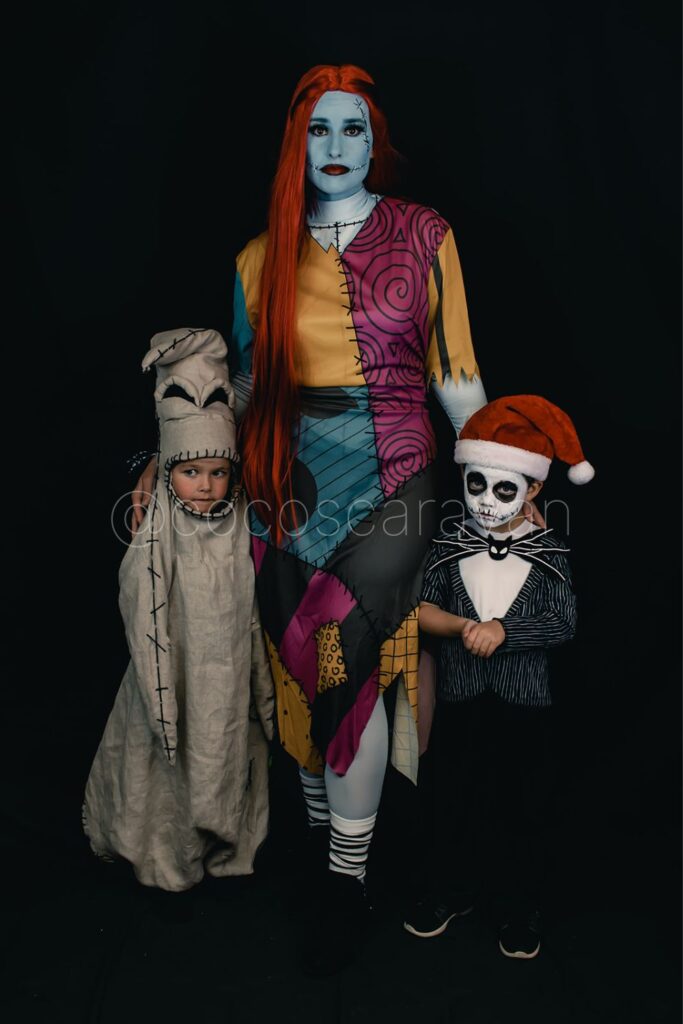 Photoshoot Day
I made a short video of our photoshoot. I love getting pictures in our costume before Halloween. After I have my picture I'm happy and then the boys can be whatever they want on Halloween day or for their classroom parties. I don't have to stress about it again and we just have fun during Halloween weekend!
Sally Costume
I've always wanted to do Sally as a costume one day and I'm so happy with how it turned out. This was my first time trying face makeup like this. For my first time trying I think I did pretty good.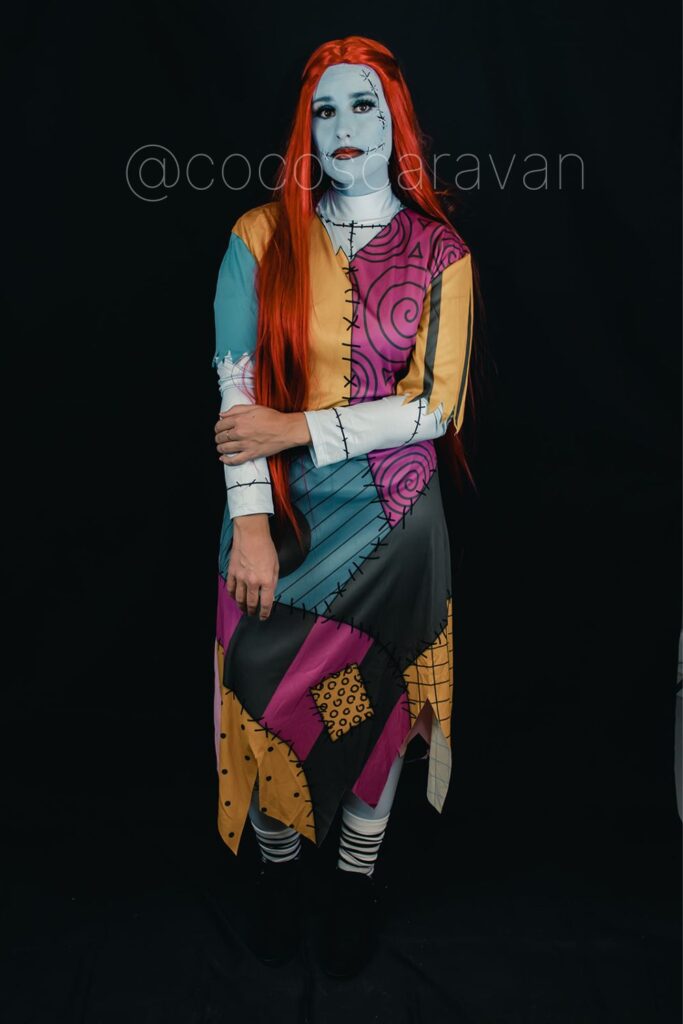 Link to Sally dress
I was surprised how hard it was to find a good Sally Dress. I ended up going with number one from Amazon and it worked great. It came with a wig, but I used a different wig instead. I also linked some other dresses as well for more options. Links below picture.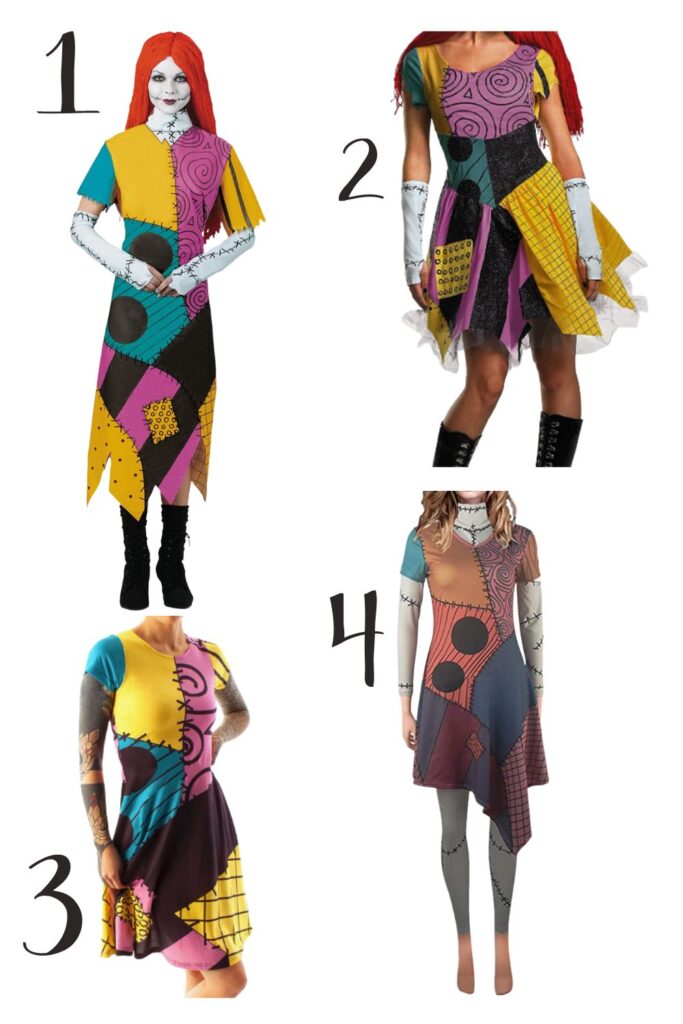 Sally Makeup
This was my first time doing costume face makeup like this. For my first time, I think I did pretty good. I followed this tutorial on youtube and it was really helpful. The only regret I have is buying cheap costume makeup. The makeup I bought was from Target and was cheap and not good quality. The makeup was cracking in places and close up didn't look as good. Definitely invest in high quality costume makeup!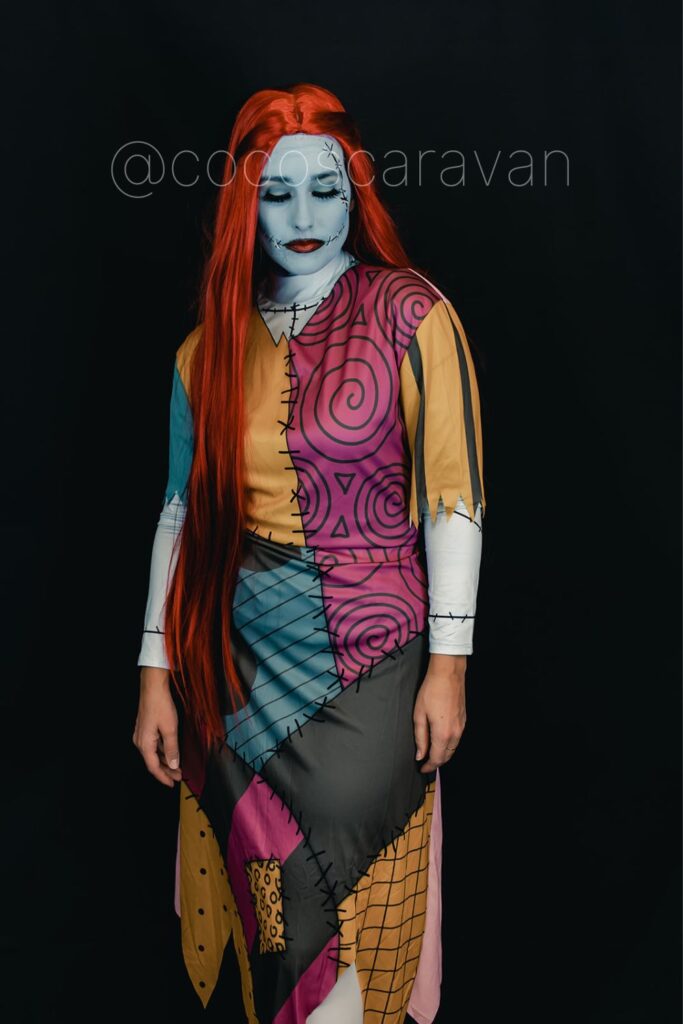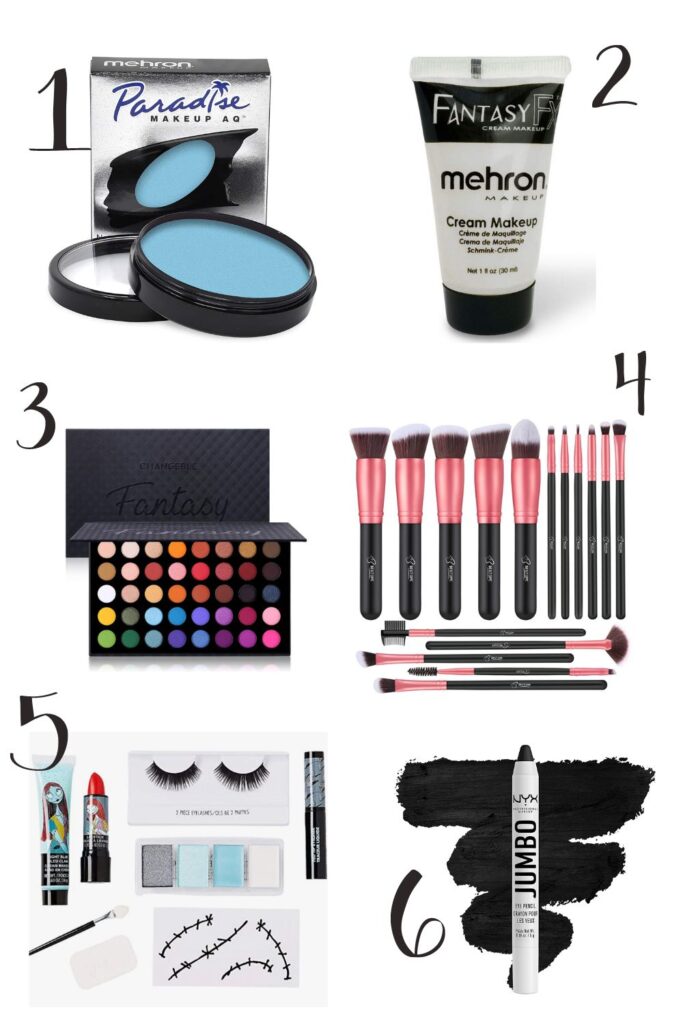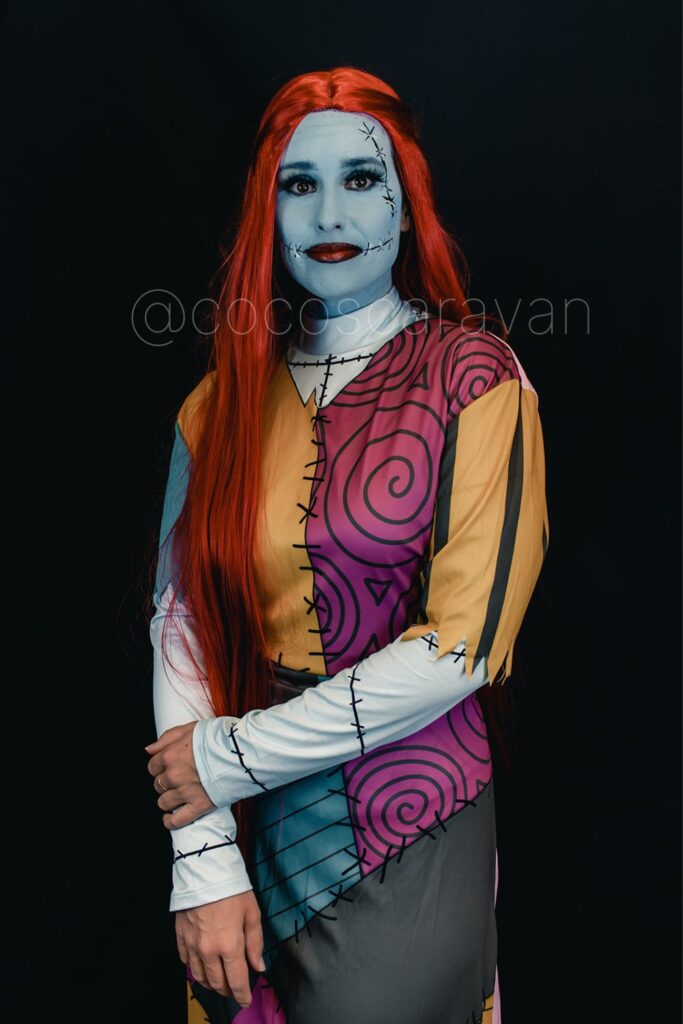 Tik Tok Transition
Jack the Skeleton
One of my boys was Jack the Skeleton and he was so excited to get his face painted. I had to prep him though and show videos of kids getting their face painted. I think the face paint made this photo even better so I was really happy that he let me do that. The costume was from Amazon and easy to find.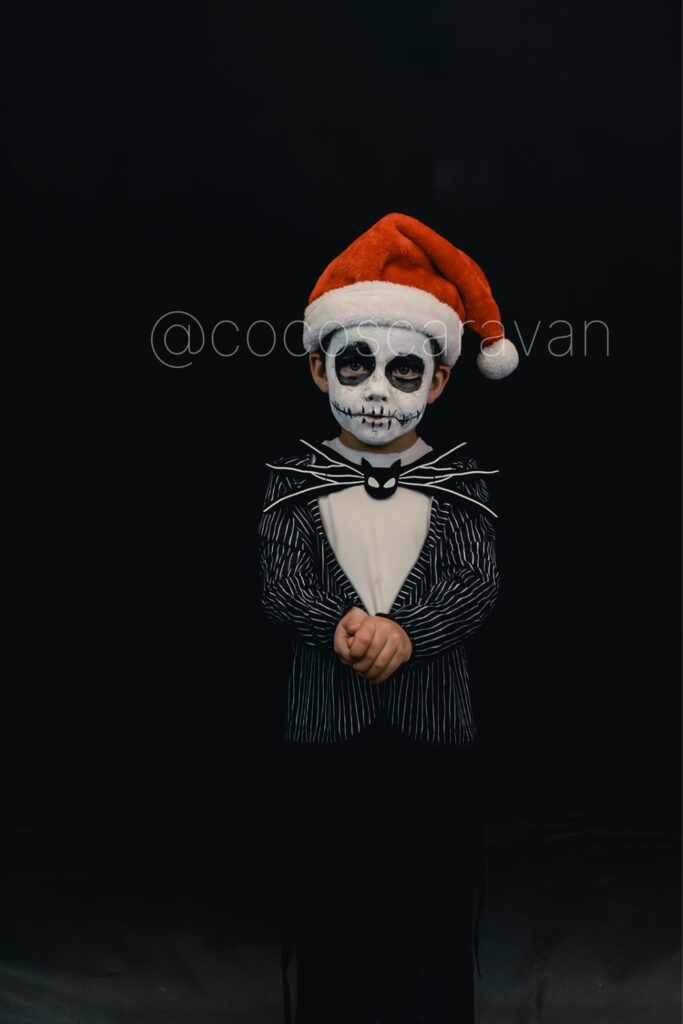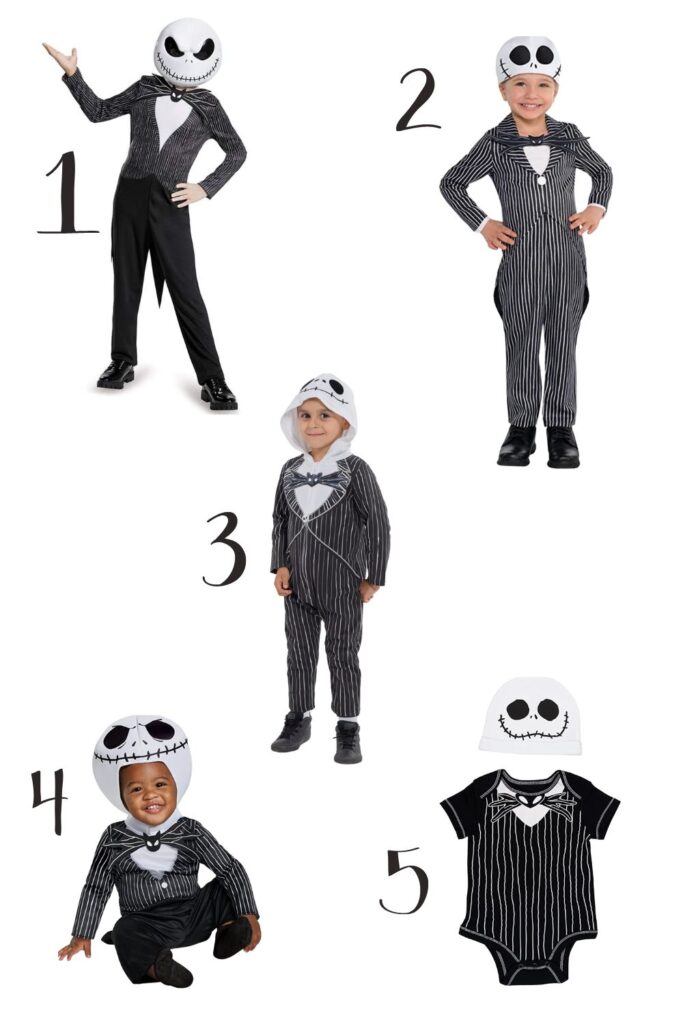 Oogie Boogie
This Oogie Boogie costume turned out better than I imagined. I tried to find a costume so we didn't have to make one, but I couldn't find a good one. Justin's mom is so good at sewing and helped me make this. We followed this blog tutorial and it was so helpful.
We went to Joann's to get the fabric. I knew if I got burlap it would be too itchy and my son would not want to wear it. We found some linen fabric similar to that burlap color and it worked perfectly!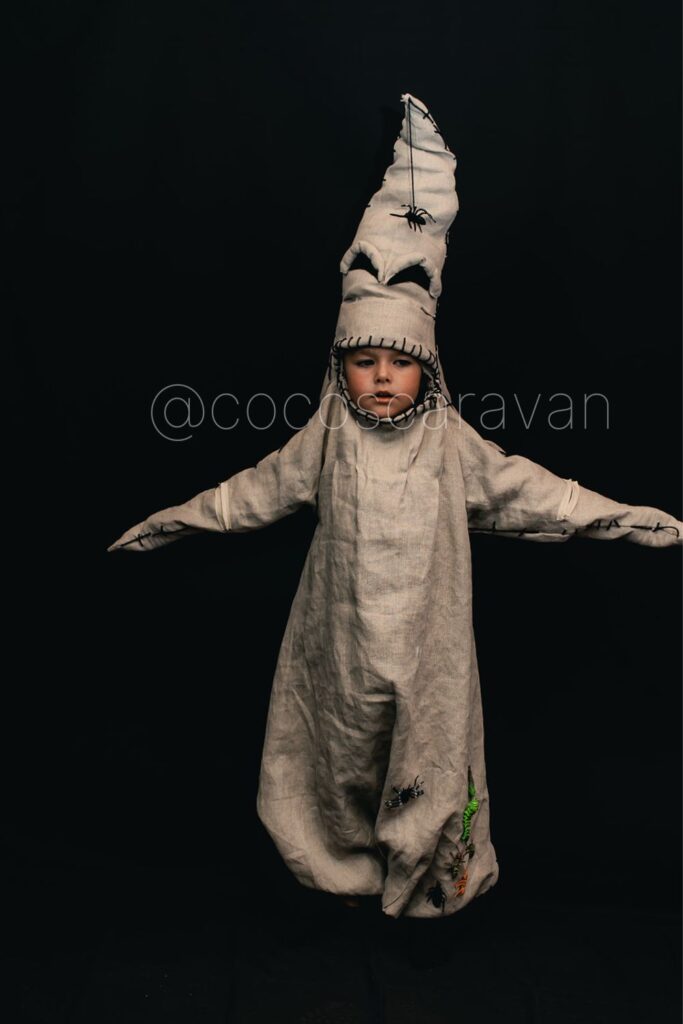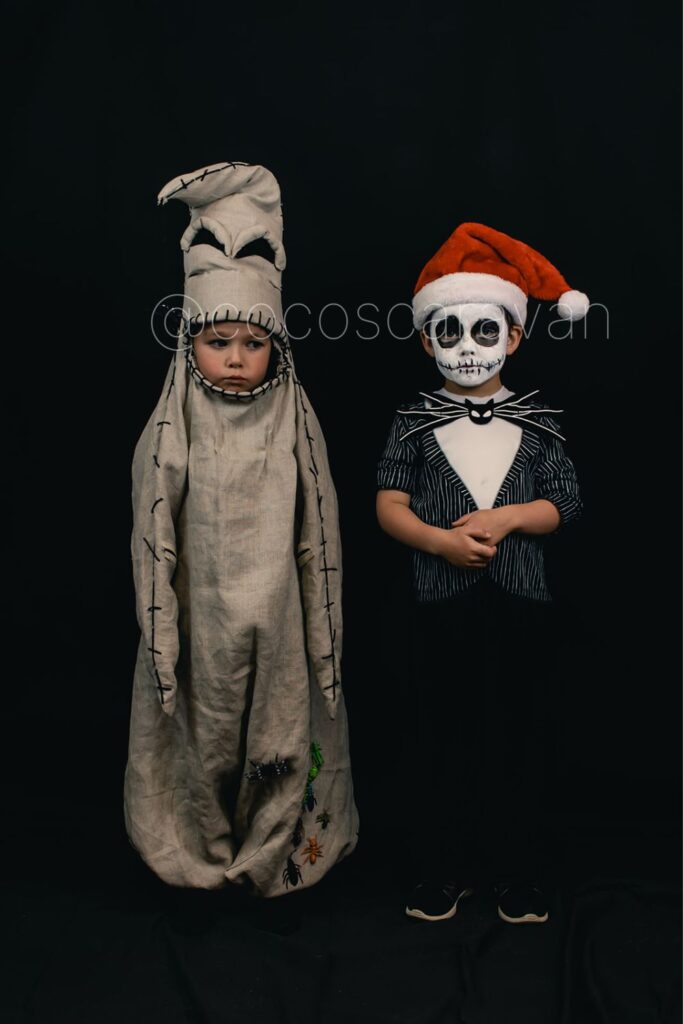 More Pictures From the photoshoot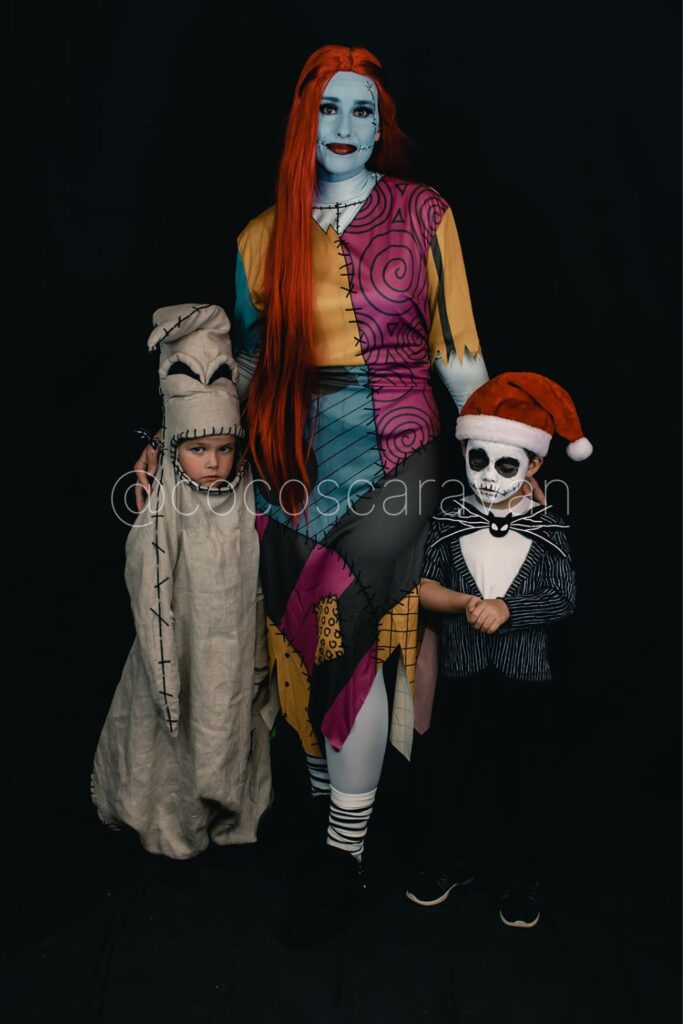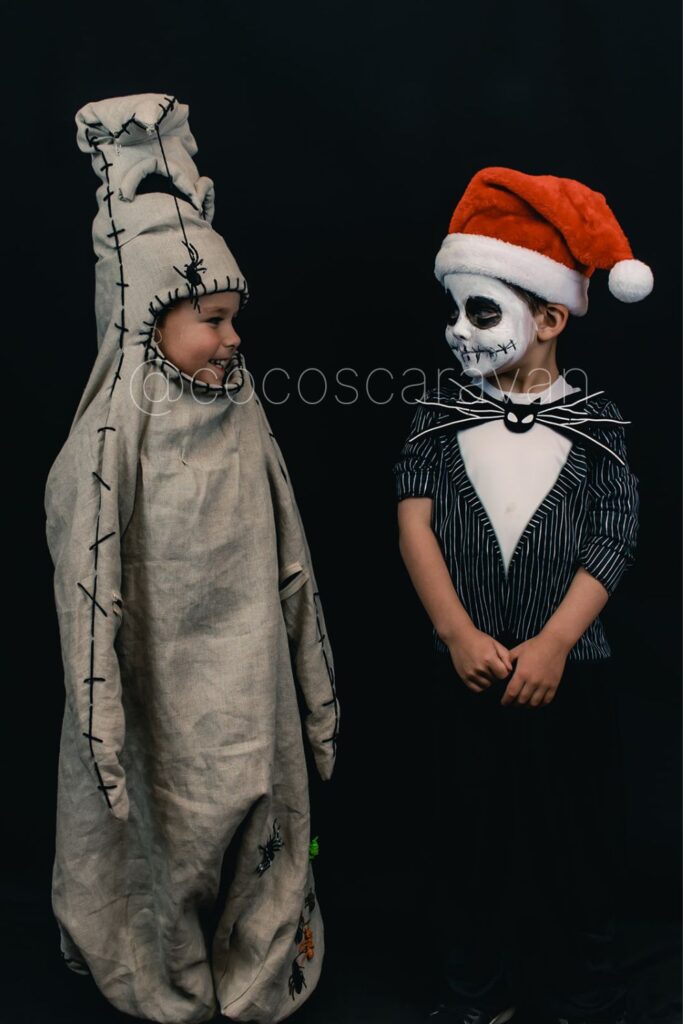 See all the other costumes we have done
SUBSCRIBE TO MY BLOG!
I always share my blog post first with my email subscribers. You always get access to my sneak peaks of new photoshoots. You also get monthly email with tips and tricks for saving and keeping memories! Make sure to subscribe!