The best halloween costume stores
I put together a list of the best Halloween costume stores to get everything you need for your family this year for Halloween. If you tend to avoid doing DIY projects and like to buy your costumes instead, this will be the best blog post for you.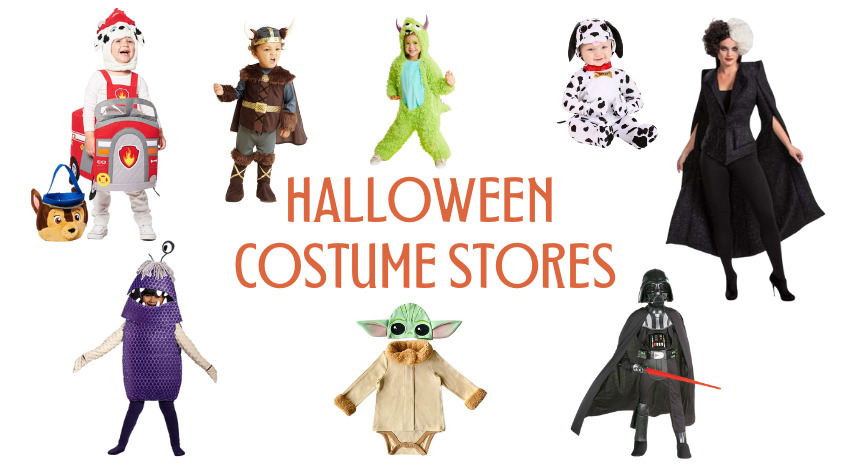 I love Halloween so its been really fun for me to write these blog post to help you out this holiday. If you want cute Halloween pajamas for your family this year check out my blog post where I list my favorite places to buy Halloween pajamas.
Halloween Costume Stores
Halloween is my one of my favorite Holidays. It is so fun to dress up as someone else and have a fun night out. I think my obsession started when I started going to the Halloween parties at Disney World and also dressing up for Halloween when I was teaching school. I dress up every year and really have a passion for putting together my own costumes.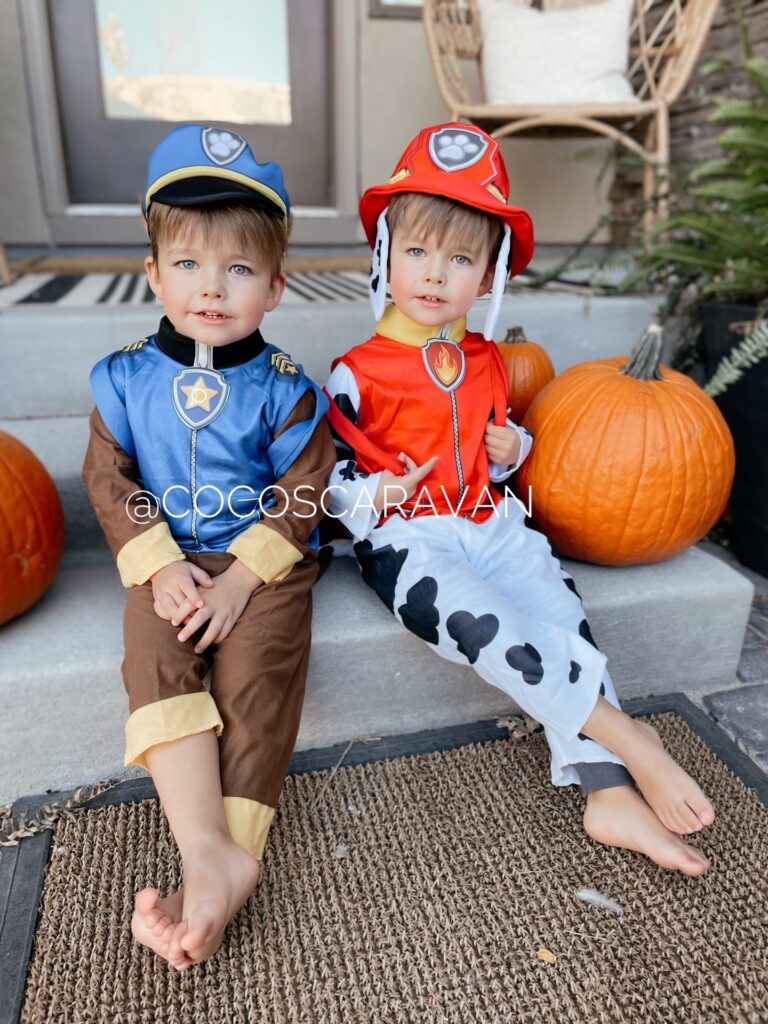 I listed five of the best Halloween costume stores I like to buy my costumes at. Some years I love to make my own costumes and other years I don't have as much time so I buy them. Last year for Halloween I ended up making my own Finding Nemo Darla costume and then saved time by buying my boys costumes. For those of you that don't spend as much time with Halloween and just want to buy costumes for your family I've got your back. I listed below my favorite places to buy costumes for the best quality and price. Hope this helps!
The Halloween Costume online store has the biggest selection of costumes that you will find out of any store. I do find that the prices here are more expensive than other stores. Sometimes I just buy the costume with the more expensive price because I can only find what I'm looking for there. From all the costumes I have bought here the quality of the costume has been good quality and worked great for what I needed.
I also love that they have a family costume selection. If you want to do a theme for your whole family they have a big selection to choose from. I put together some costumes from the store and linked them below.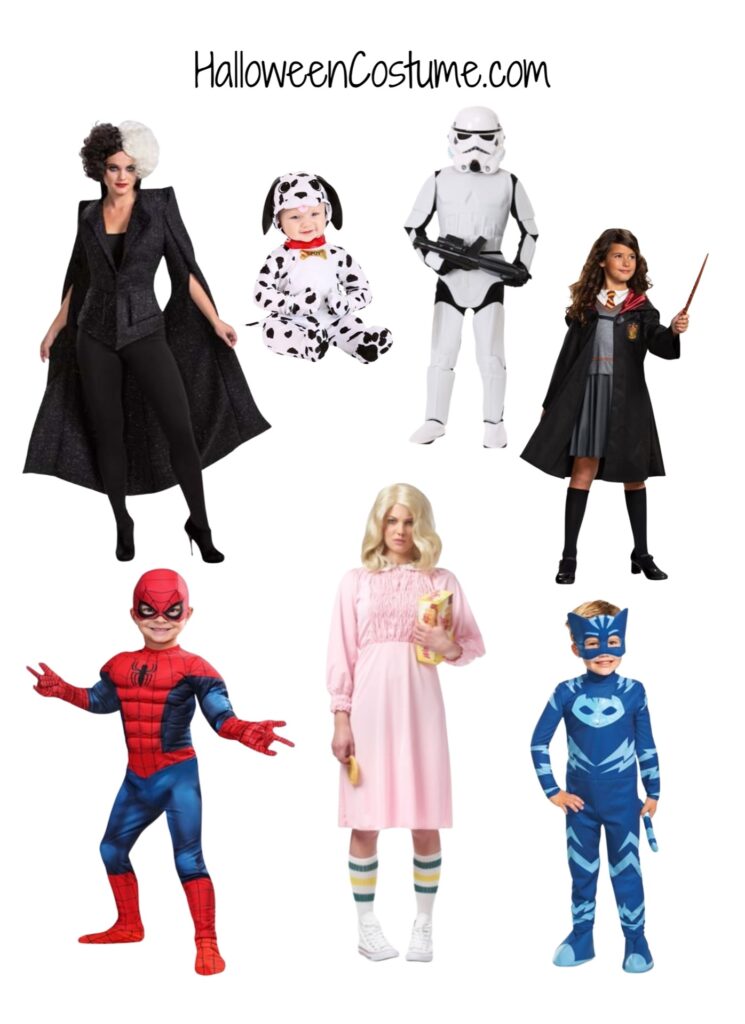 2. Amazon
Amazon is another one to add to the list of the best Halloween costume stores. The number one item I buy from Amazon each year to add to my costume is a wig. Amazon has the best selection of wigs at a reasonable price. I always say if there is one thing you can add to your costume to make it the best, its a wig. Amazon has great prices and also a good selection of unique and fun costumes. It's also worth buying costumes from Amazon if you have the Amazon subscription. Pretty much everything is free shipping and free returns. I found some fun costumes on Amazon and linked them below to give you some ideas.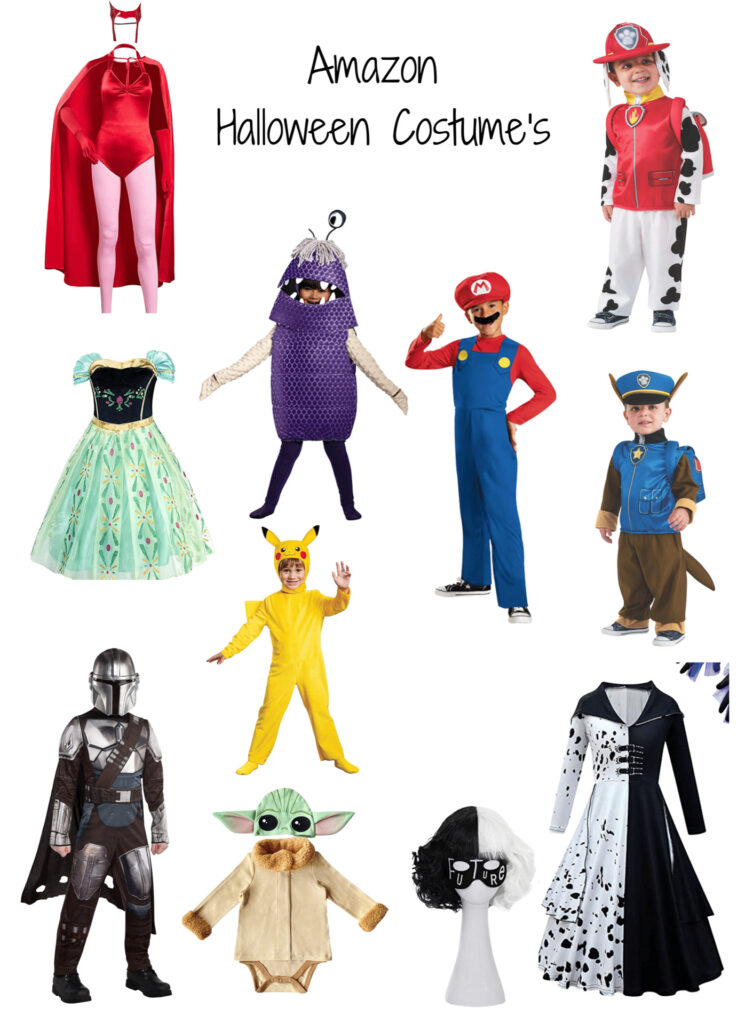 There are so many Halloween costume stores, but Walmart isn't always my first choice. They do have cheaper prices, but I noticed they don't have a huge selection of new or popular costumes. I was able to find some popular costumes below, but had to do some searching.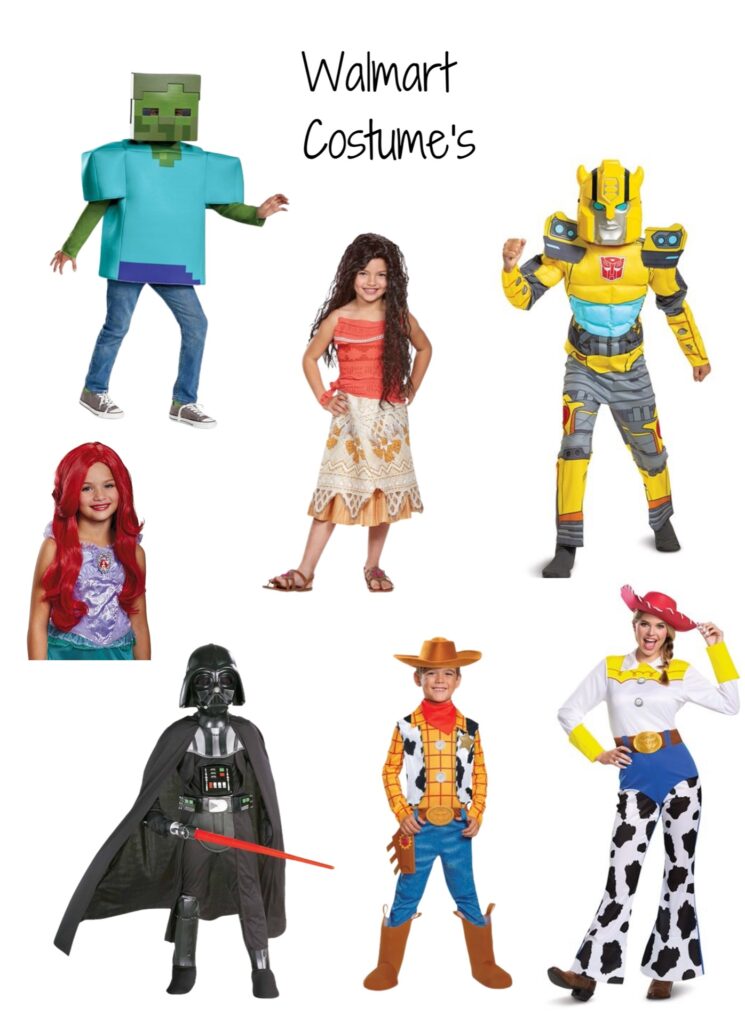 Target is another store that usually isn't my first choice, but sometimes will have some good options. Like Walmart they don't have a huge selection of new popular costumes. They mostly have generic costumes like Disney, or the classic pumpkin or mummy. The quality isn't the best, but if you are buying for your kids this would be great as well. I have a Target debit card so I do like ordering from here just to get free shipping and free returns. That is a positive from ordering costumes from Target. I linked some costumes below to help give you some ideas.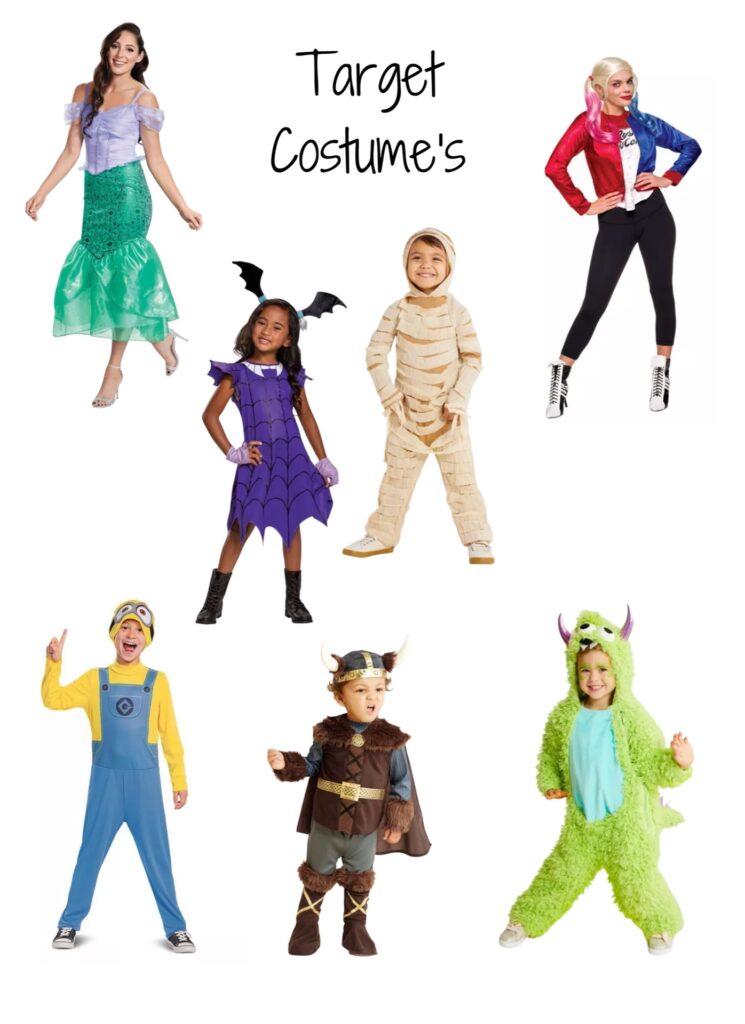 Pottery Barn Kids has the most adorable and creative costumes ever. Their costumes are on the more expensive side, but the quality of their costumes are amazing. You can tell a big different between the quality of their costumes compared to Walmart or Target. They do only have costumes for kids so if you wanted to get costumes for the whole family this isn't the place to shop. I picked out some costumes that I thought were super cute and linked them below.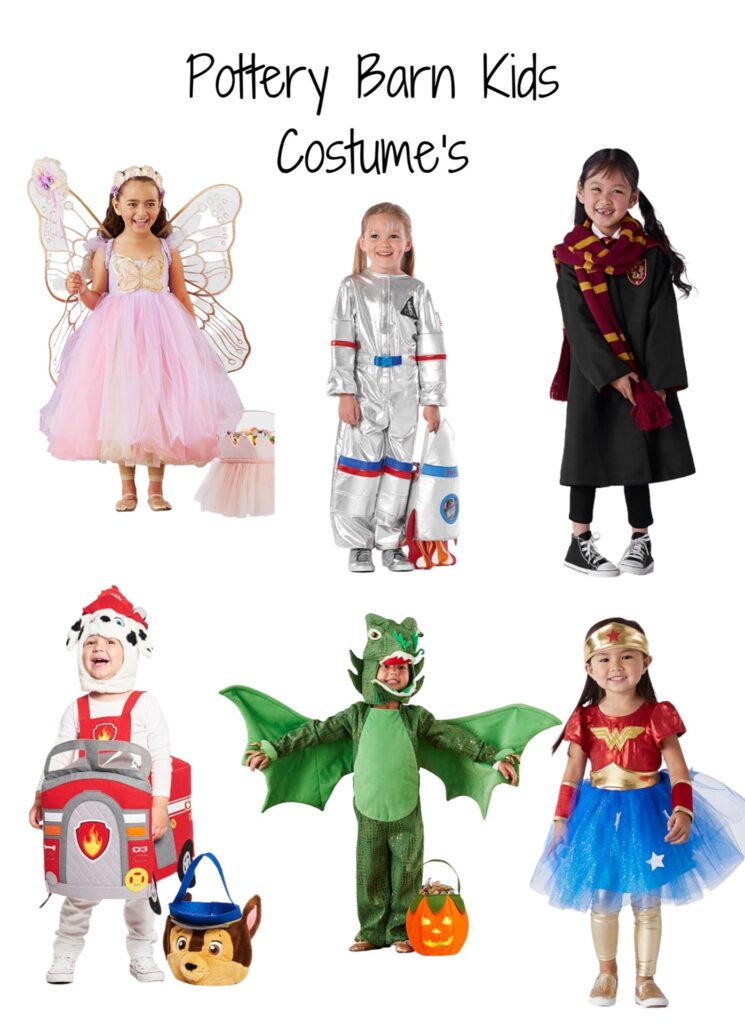 This post may contain affiliate links. See my Full Disclosure for further details.
DON'T FORGET TO PIN THIS TO YOUR FAVORITE PINTEREST BOARD FOR LATER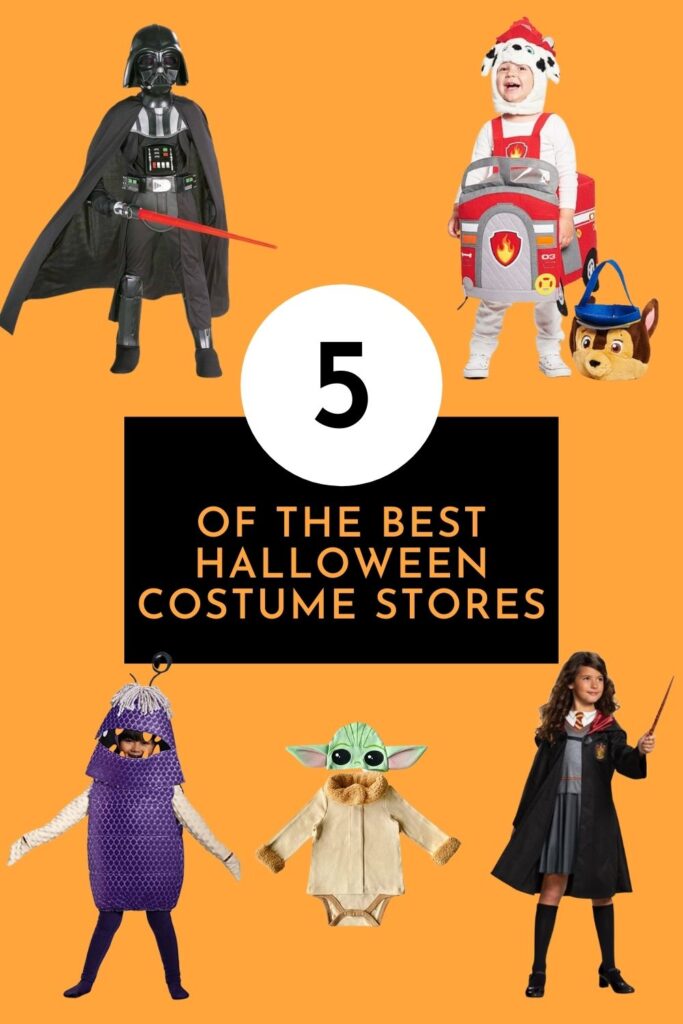 Similar Blog Post You Might be Interested In