The best Disneyland stroller guide
Discover the ultimate Disneyland stroller guide, featuring essential information on stroller rules and size requirements, Disney-approved stroller models, convenient stroller rentals, and expert tips for navigating the park with ease. Make the most of your magical adventure as I help you choose the perfect stroller for your little ones, ensuring comfort, convenience, and compliance with Disneyland regulations.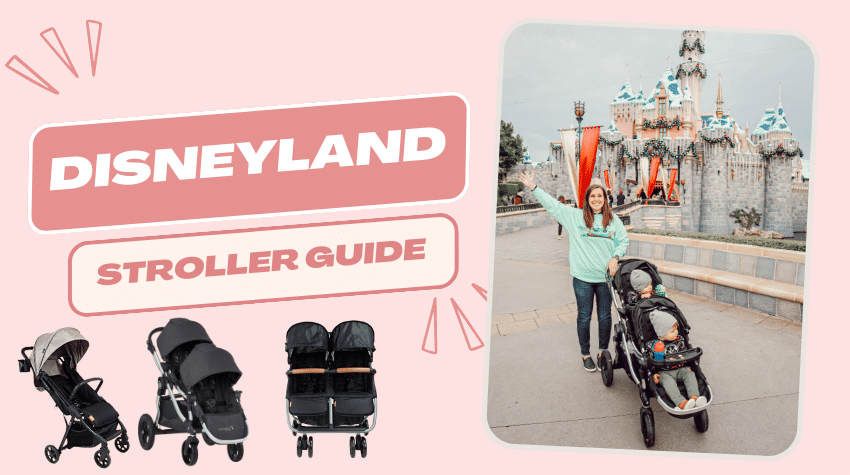 Make sure you have all the best accessories for your Disneyland stroller before your next Disneyland vacation!
Should I bring a stroller to Disneyland?
Whether or not you should bring a stroller to Disneyland depends on your specific needs and circumstances. If you have young children who may tire easily or need a place to rest, bringing a stroller can be a wise decision. It offers a familiar and comfortable space for them, allowing you to navigate the park with ease.
However, if your children are older and prefer walking or you prefer to travel light, you might find it more convenient to explore the park without a stroller. Consider the age, needs, and preferences of your children, as well as your own comfort level with managing a stroller throughout the day. Ultimately, the choice should be based on what best suits your family's individual requirements for a magical and enjoyable experience at Disneyland.
Disneyland Stroller Rules
Here are the rules if you are wanting to bring a stroller to Disneyland. Make sure to read them before you go on your trip.
Stroller wagons like the Wonderfold and others are also not permitted
Strollers are not allowed on escalators. Use of strollers is permitted on elevators and ramps, available at certain locations.
A child must be removed from his or her stroller while riding on a parking lot tram.
Do not leave personal belongings in an unattended stroller.
Strollers may be moved by a Cast Member due to operational needs.
Rented strollers may be used throughout Disneyland Park, Disney California Adventure Park and the Downtown Disney District. Rented strollers may not be taken into the Hotels of the Disneyland Resort or onto parking lot trams or buses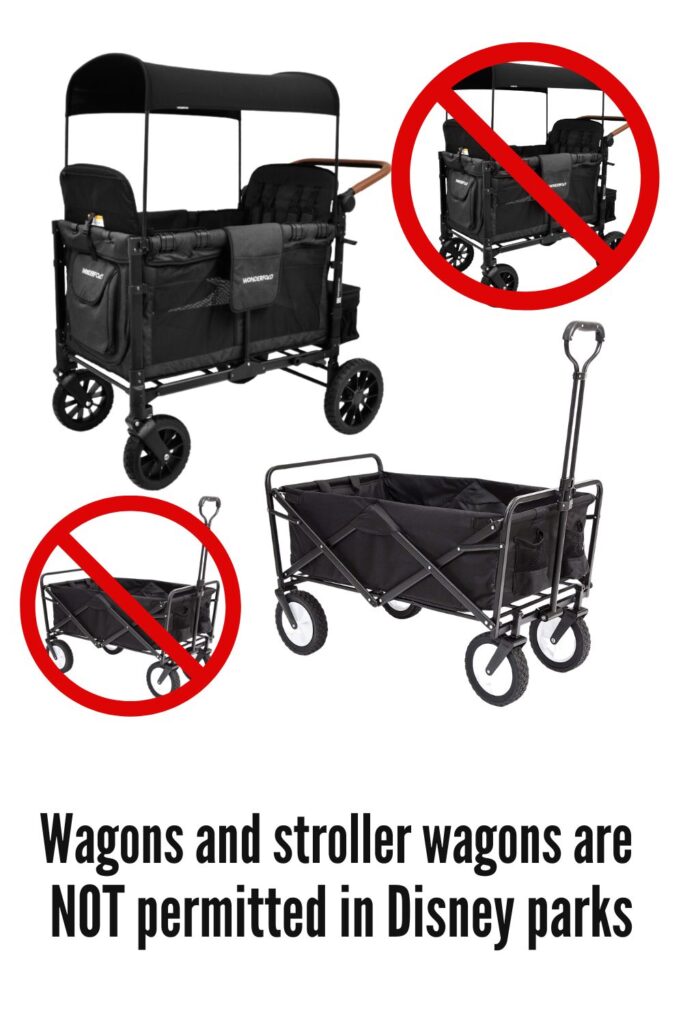 Disneyland Stroller Size Requirements
Disneyland enforces specific stroller size requirements to ensure a smooth and enjoyable experience for all guests. Strollers must not exceed 31 inches (79 cm) in width and 52 inches (132 cm) in length. These regulations are in place to maintain easy navigation through the park's pathways, attractions, and queues, minimizing congestion and potential hazards.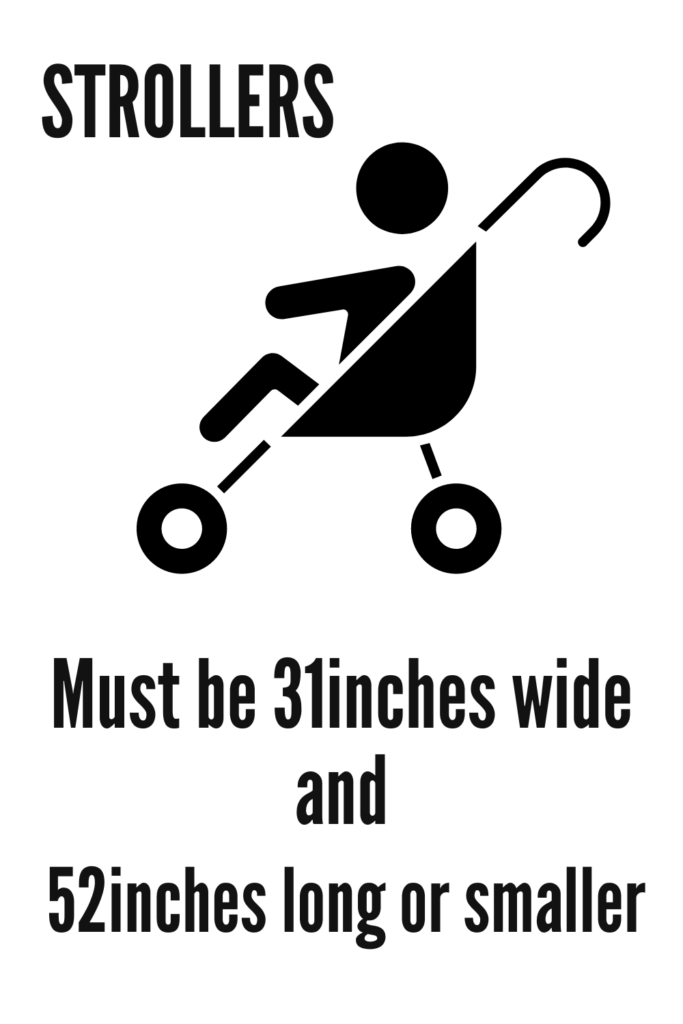 Guests are encouraged to measure their strollers before arriving at the park to ensure compliance with these guidelines and avoid any inconvenience during their magical visit to Disneyland. For the most current information, it is recommended to check the official Disneyland website or contact guest services for updates on stroller size requirements.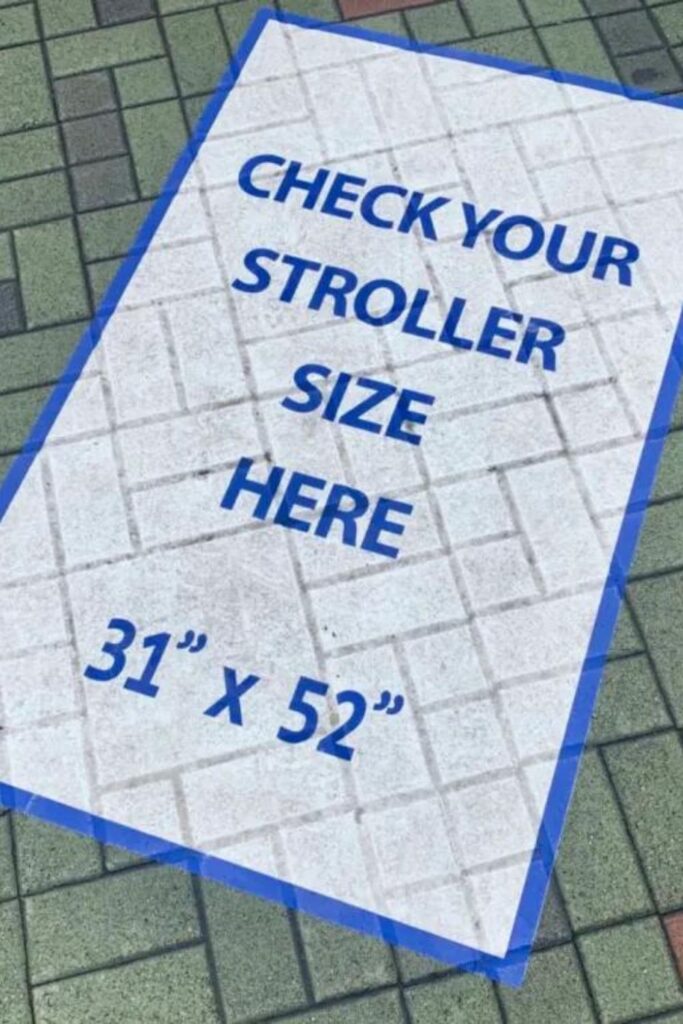 Discover the ultimate Disneyland planning guide for an unforgettable adventure! Learn where to buy tickets and find the perfect accommodations for your magical stay. Explore a comprehensive two-day itinerary that covers must-see attractions and shows. Plus, learn about Disney Genie+ and optimize your park experience like never before. Get ready to make the most of your Disneyland journey with expert tips and tricks at your fingertips!
Should I bring my own stroller?
Bringing your own stroller to Disneyland can enhance your experience in numerous ways. Firstly, familiar strollers offer comfort to your little ones, ensuring they can rest and recharge throughout the day, allowing them to fully enjoy the park's attractions. Moreover, using your own Disneyland stroller saves time and money, as you won't need to rent one at the park or worry about availability.
Additionally, having your Disneyland stroller means you can customize it with essential items like snacks, drinks, and personal belongings, all easily accessible. Navigating the park becomes smoother with your stroller, especially if you're familiar with its size and handling. Lastly, using your stroller gives you the freedom to move at your own pace, take breaks whenever needed, and have a more relaxed and enjoyable visit to the magical world of Disneyland.
Should I rent a stroller?
Renting a stroller at Disneyland can be a practical and convenient choice for various reasons. Firstly, it eliminates the need to transport your stroller to the park, lightening your load and making your journey more comfortable. Additionally, Disneyland's strollers are specifically designed to meet the park's size requirements, ensuring easy maneuverability through crowded areas and attractions.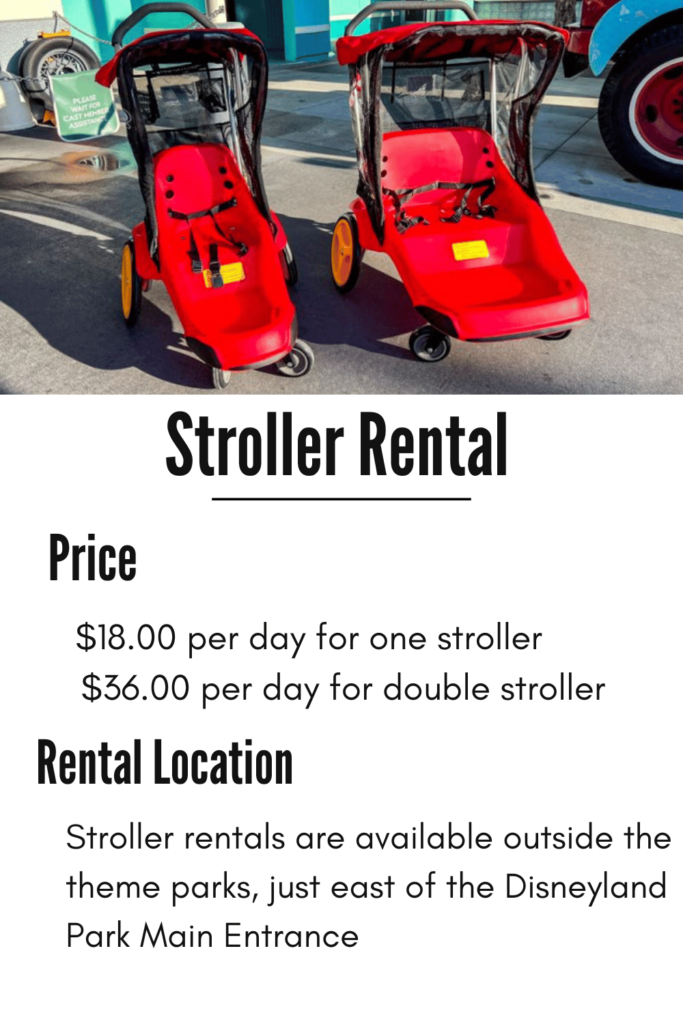 Renting a stroller also allows you to choose from a variety of options, including single and double strollers, suitable for children of different ages and sizes. Furthermore, park rental strollers come with secure storage compartments, making it convenient to carry essential items and purchases without worry. If you're traveling from afar or prefer to travel light, renting a stroller on-site provides a hassle-free solution that ensures your little ones' comfort and enjoyment throughout your magical Disneyland adventure.
While renting strollers at Disneyland can be convenient, there are a few reasons why you might reconsider. Firstly, rental costs can add up, especially for longer stays, making it a less budget-friendly option compared to bringing your own stroller. Additionally, availability might be limited during peak seasons, leaving you without a stroller or having to wait in lines for one. Bringing your own stroller also ensures your child's comfort in a familiar setting, and you won't have to adjust to a different stroller's handling and features.
Stroller rentals are available to rent for usage at Disneyland park and Disney California Adventure. The price for one stroller per day is $18.00. The price for a double stroller per day is $36.00. Stroller rentals are available outside the theme parks, just east of the Disneyland park main entrance. They may be used in both parks.
Disney Approved Single Strollers
Here are two popular Disney approved single strollers you can take to Disneyland. The Baby Jogger City Mini and the Zoe Single Traveler. Both are great options and I love that the Baby Jogger allows you to add the glider board for an older sibling if they need a break from walking.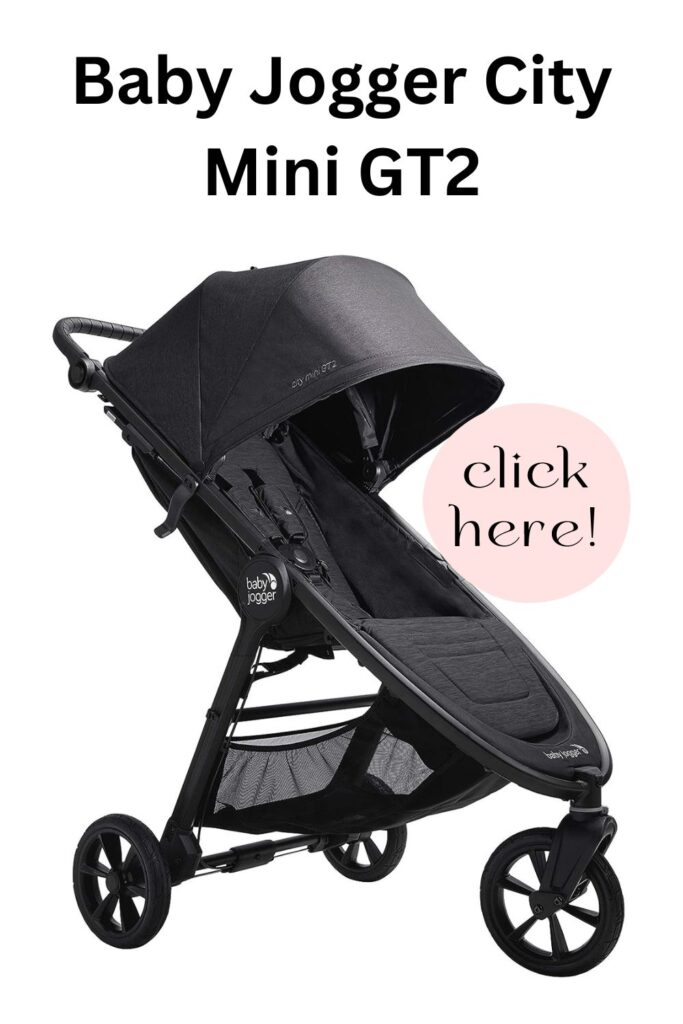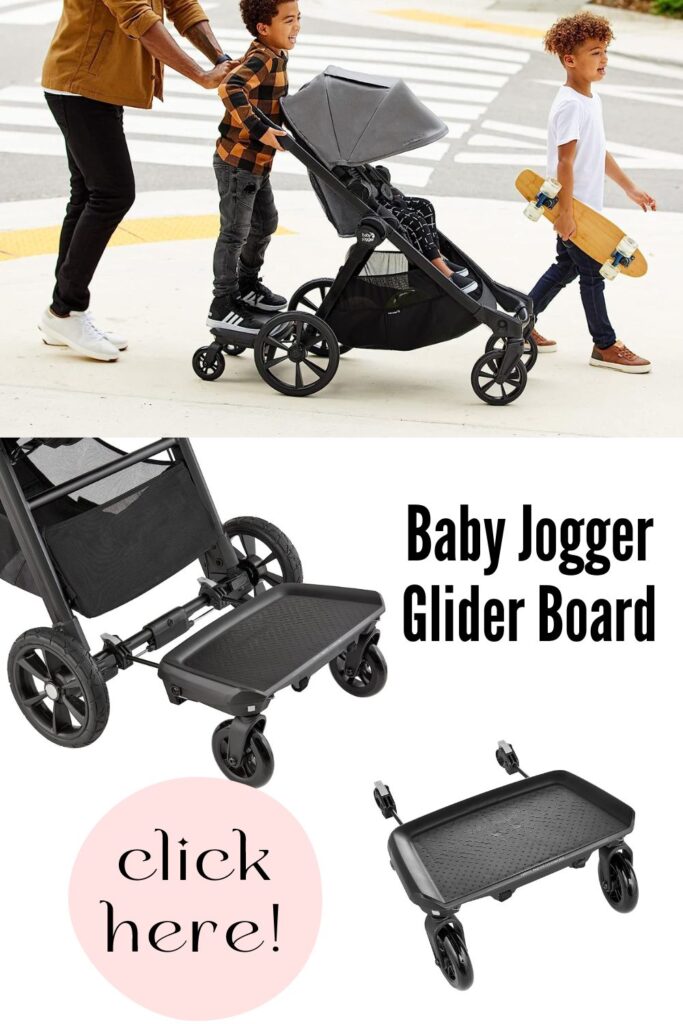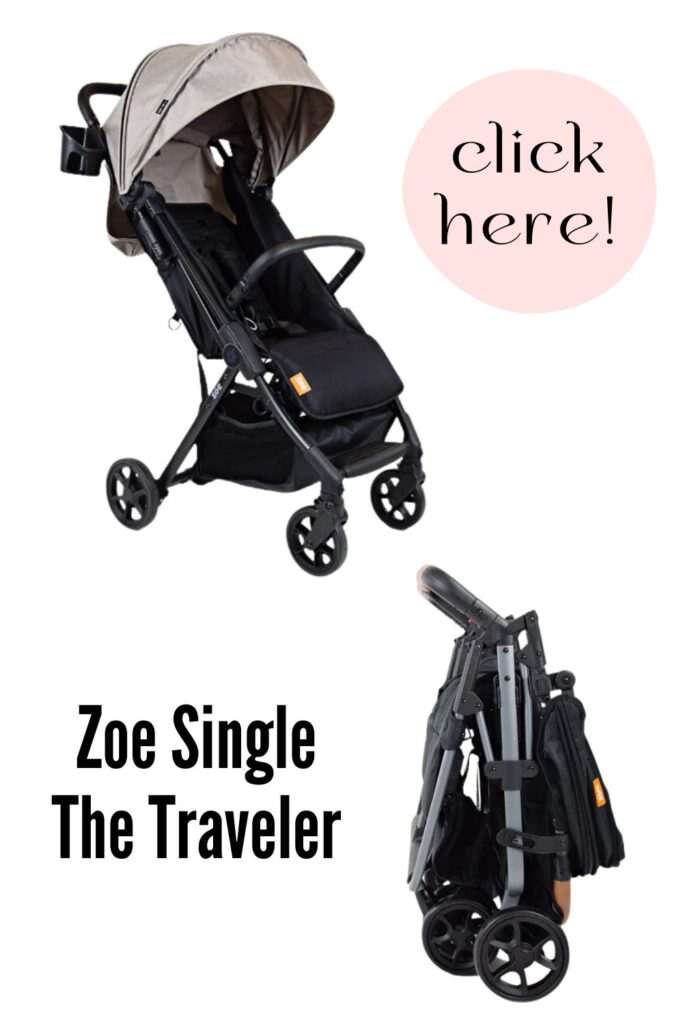 Disney Approved Double Strollers
Here are three popular Disney approved double strollers you can take to Disneyland. All work great and depend on your need for your family and trip.
The first Disneyland stroller is the Baby Jogger City Select Double. This is a great option if you have multiple kids at different ages. You can have a toddler in the front seat and a baby in a car seat up top. You can even add the glider board for an older child. This stroller gives you plenty of options at the parks.
I personally have this stroller and took it to Disneyland when my twins were 18months old. I love having a single wide stroller at Disneyland for getting around crowds and finding parking spots at rides. Double wide strollers can be difficult in big crowds. This stroller pushes so easily, I call it the luxury stroller for that reason.
I love that you can lay the seats flat for sleeping, they get the best sleep in this stroller. You can watch my video HERE to see more ways to arrange the seats. Unfortunately this stroller is a little harder to travel with because of all the parts and seats. It's not impossible to fly with this stroller and I share how to check this stroller at the gate for a better and easier travel experience.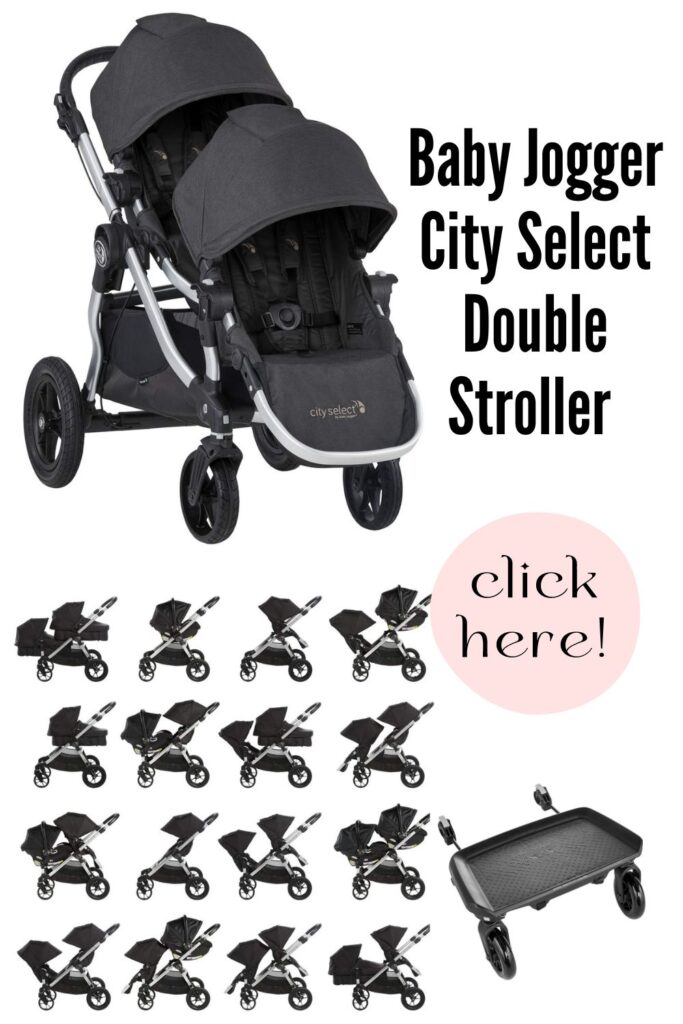 The Baby Jogger City Mini is a great option for the park and meets the Disneyland stroller requirements. The double wide strollers are a little harder to push through the crowds and find parking spots. This stroller also allows you to add the glider board for the older sibling which is great. I do like how easy it is to fold this stroller up for getting in the Uber or buses to the park.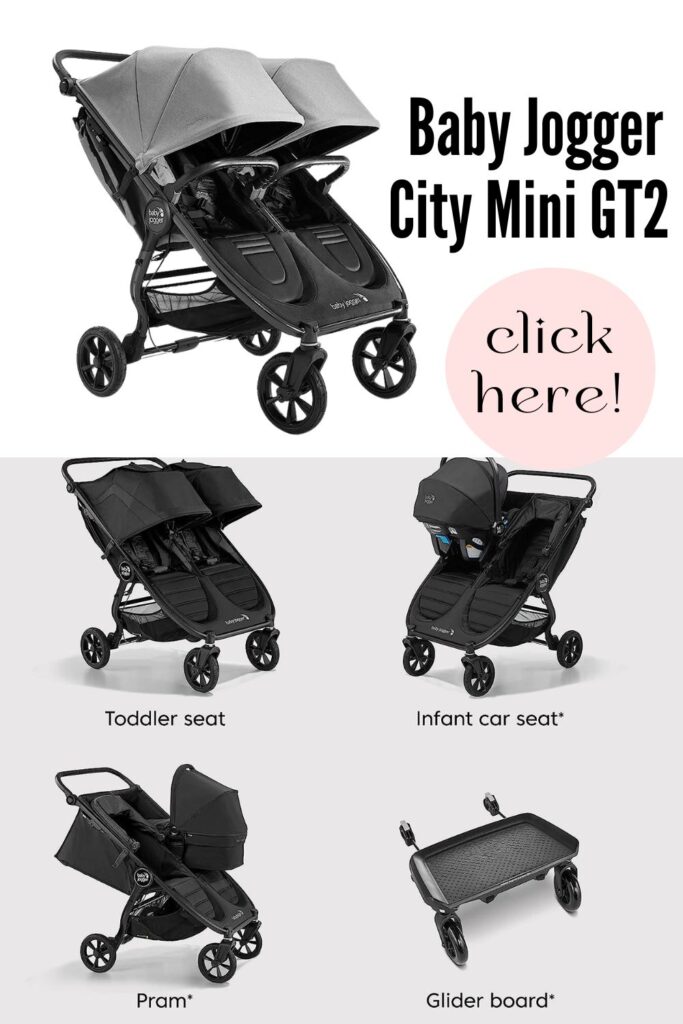 I'm a huge fan of the Zoe stroller twin+ and I personally just took this one to Disneyland with my five year old twins. I love how easy and lightweight it is to travel with. It is a little less comfortable for the older kids to sleep in, but doable.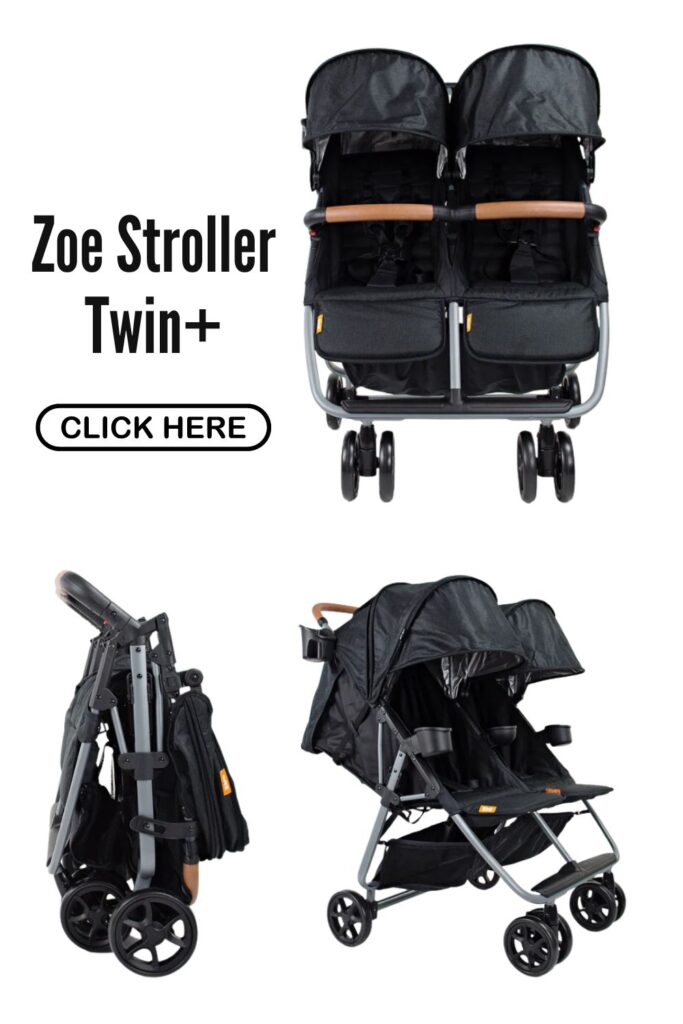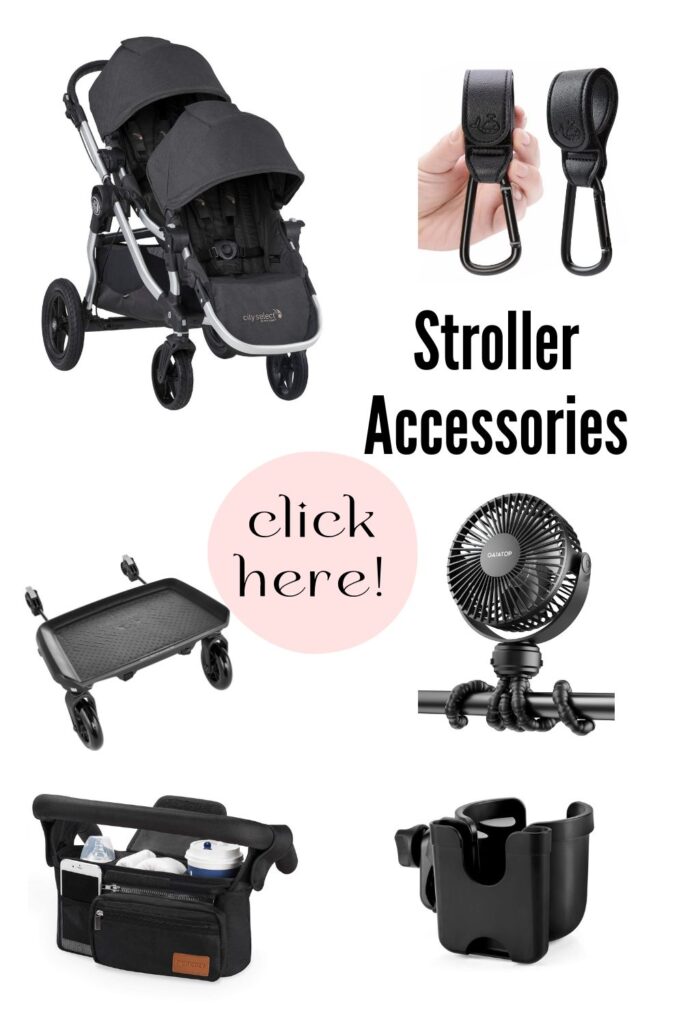 Should I bring a stroller for my 5 year old?
I recently just went to Disneyland with my five year old twins and I'm very grateful I brought a stroller. They are still young enough to fit the stroller weight requirements so I decided to bring it. They even took a nap in the stroller one day which was a huge help.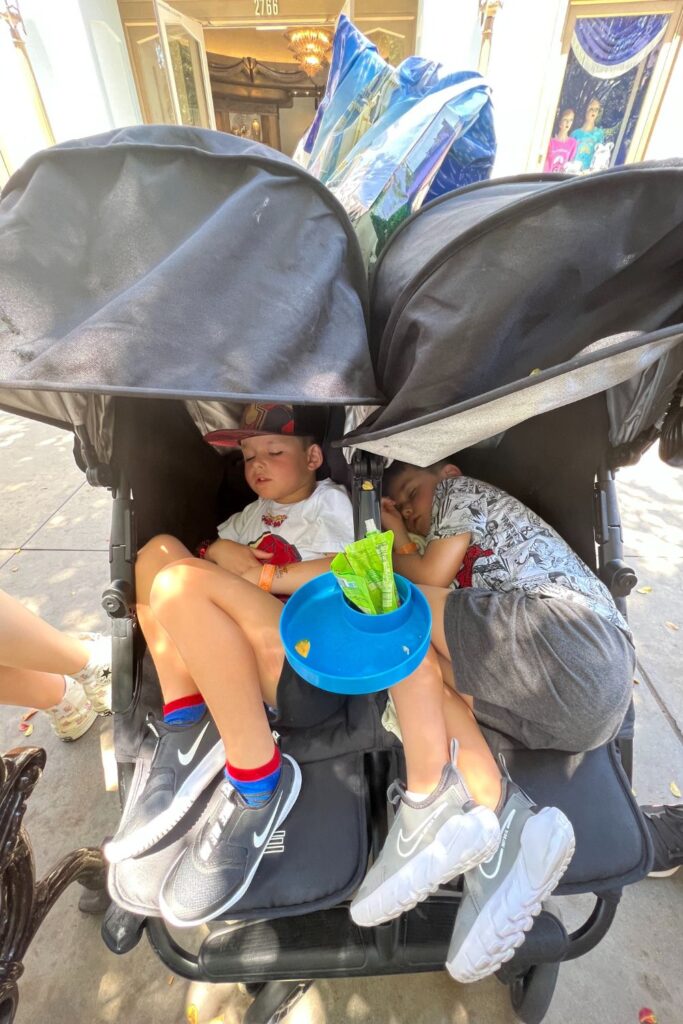 This handy printable checklist is your ultimate companion for planning your magical adventure to Disneyland. It covers all the essential items you'll need for a stress-free and unforgettable trip. From clothing essentials like comfortable shoes, weather-appropriate attire, and accessories, to must-have park essentials like sunscreen, hats, and water bottles, this printable checklist has you covered.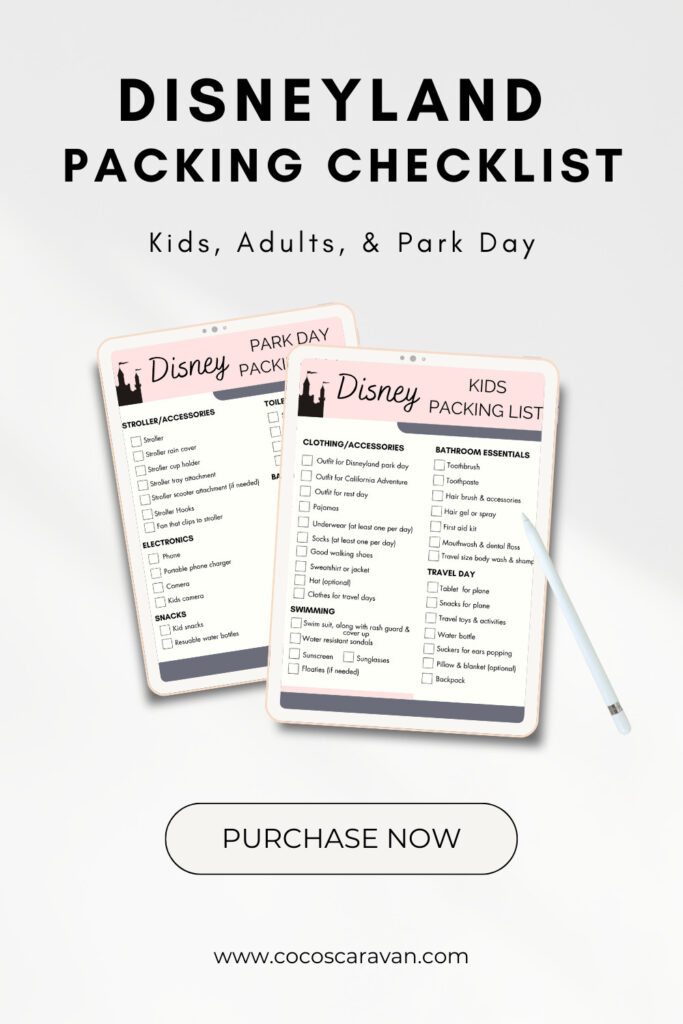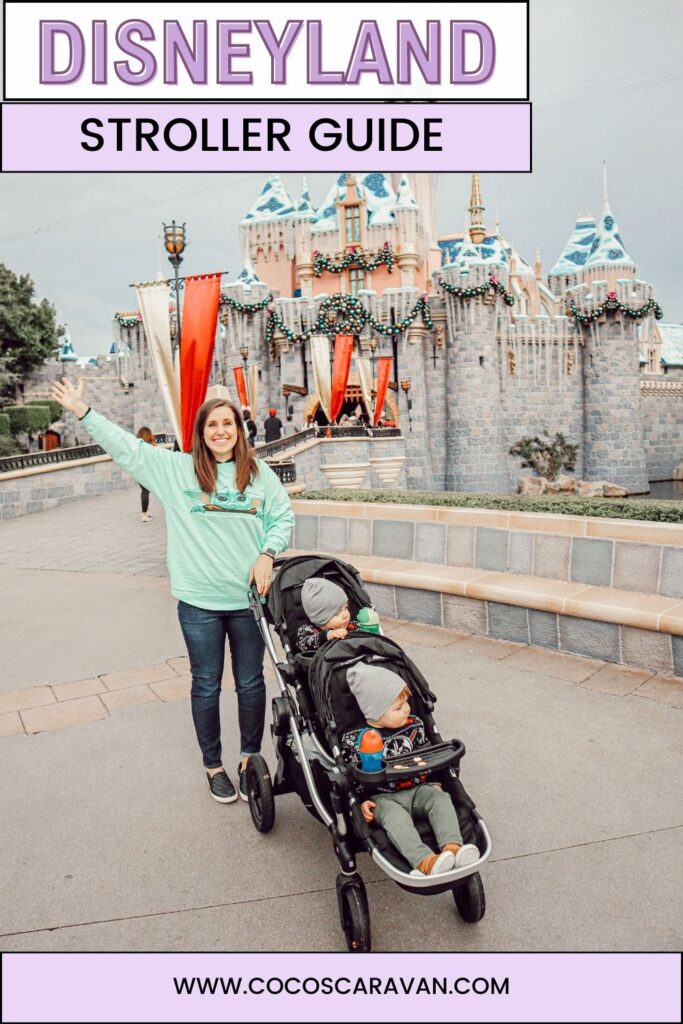 See Previous Disney Trips