How to create the best memory bin for kids
Discover the perfect way to preserve cherished childhood memories with our step-by-step guide on creating a memory bin for kids. Capture their precious milestones, artwork, and keepsakes in one special place, ensuring a lifetime of nostalgia and joy. Unleash your creativity and make lasting memories together with our helpful tips and ideas for crafting the ultimate memory treasure trove.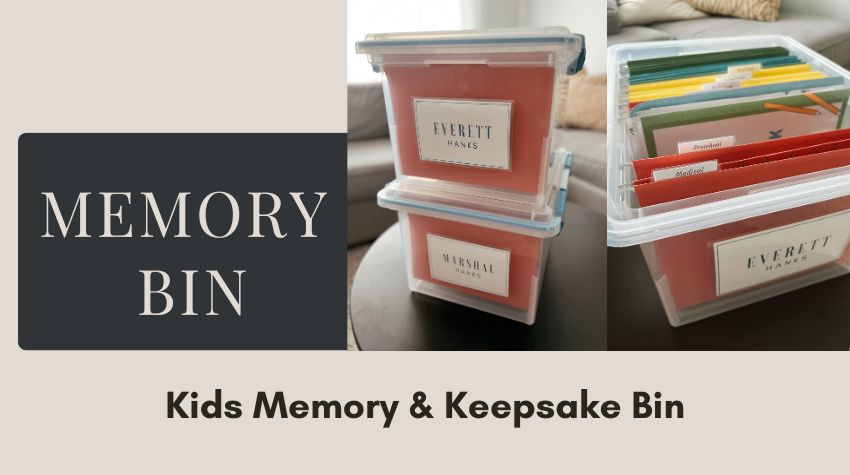 Why you should keep a memory bin for your kids
Keeping a memory bin for your kids is a wonderful way to preserve the precious moments and cherished memories of their childhood. It allows them to reconnect with their past, fostering nostalgia and emotional bonding. The memory bin becomes a treasure trove of experiences, milestones, and lessons learned, offering self-reflection and personal growth.
It holds the essence of your family's history and traditions, passing on values and life lessons for future generations. By creating a memory bin, you create a lasting legacy that celebrates the unique journey of your family and strengthens the bonds of love and connection.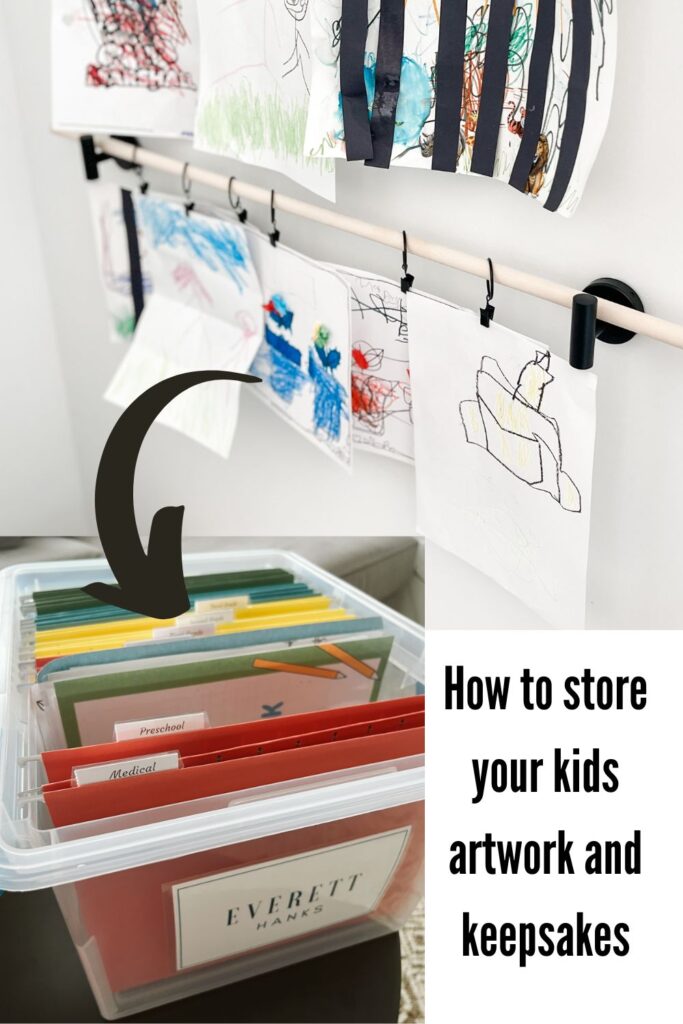 Click below to see this fast and easy way to display your kids artwork! No drilling involved!
Memory bin supplies
To create your kids memory bin with keepsakes and school work you will need a file bin, folders, and a label maker. I listed the ones I used below, but also included additional ideas if you want a different look.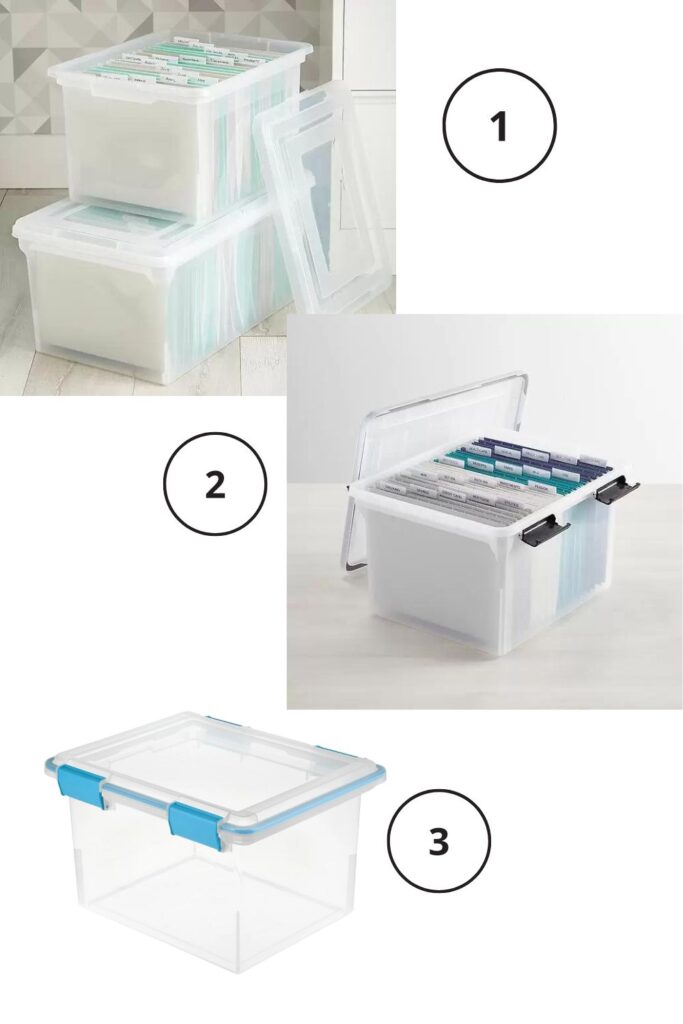 Files
Using files to organize kids' school work and keepsakes in a memory bin is a smart and practical approach to preserving memories and staying organized. Each school year, designate a file for your child where you can neatly store important documents, report cards, artwork, and other keepsakes.
Label each file with the corresponding grade or year, making it easy to navigate and reminisce in the future. Then, place these labeled files in a dedicated memory bin, creating a personalized archive of their academic journey and special moments. This method not only keeps clutter at bay but also ensures that all their precious school memories are safely stored and easily accessible whenever you want to take a stroll down memory lane.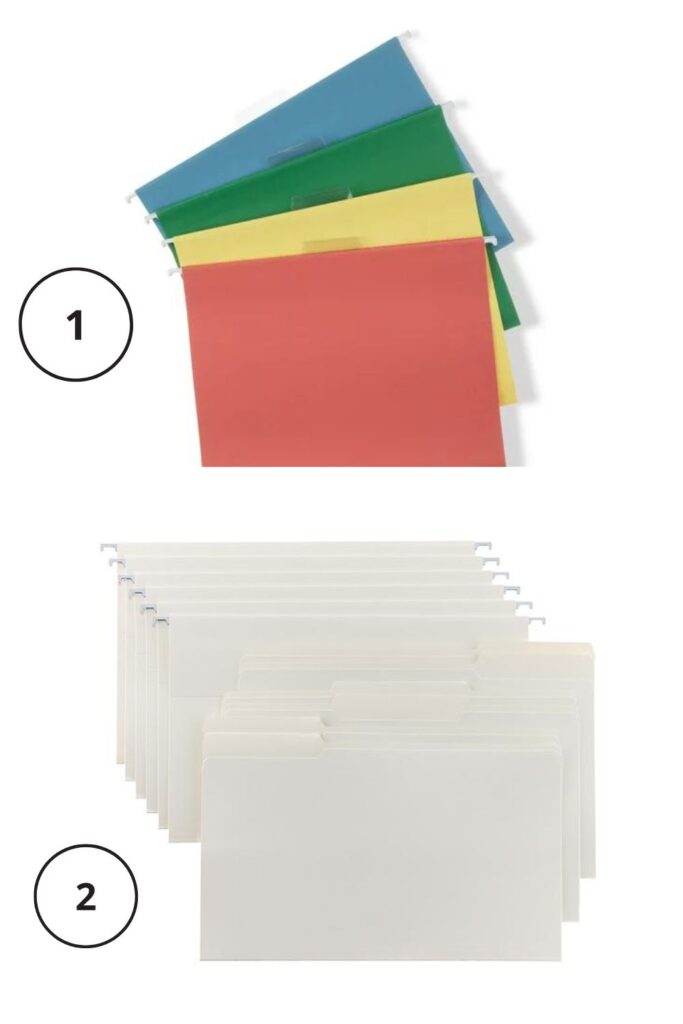 Folders
The folders are optional, but if you want additional organization within the files you can use folders.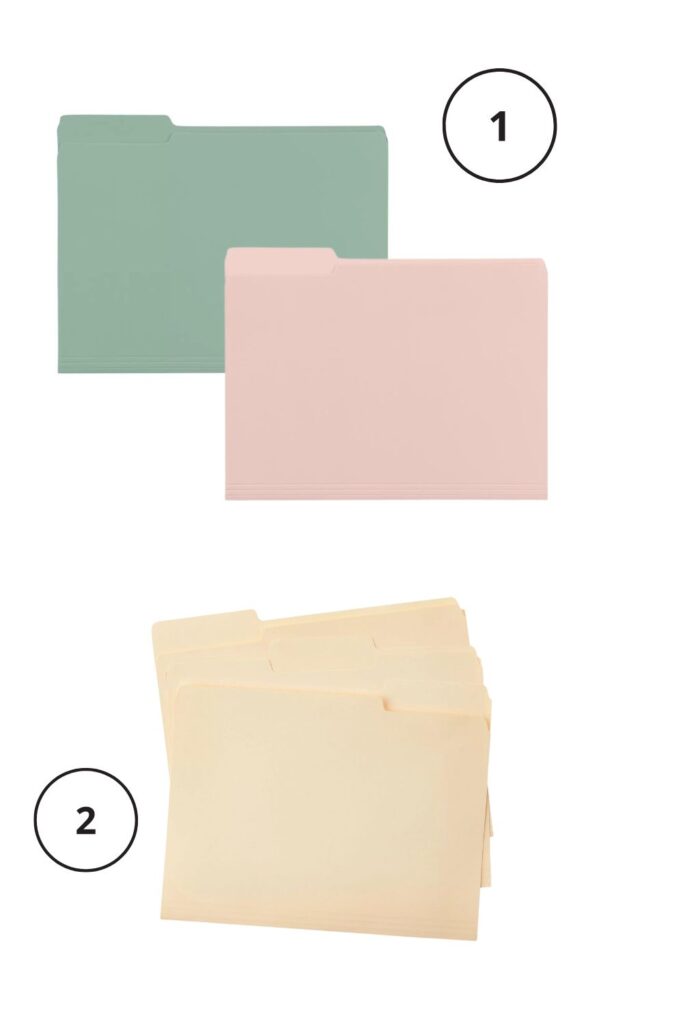 Label maker
Having a label maker on hand for organization is a game-changer. It brings a whole new level of efficiency and clarity to your spaces. Whether it's in the office, kitchen, or garage, the ability to create clear and professional labels for containers, files, shelves, and more makes finding and accessing items a breeze.
No more rummaging through cluttered drawers or searching through endless boxes—labels provide instant visual cues that streamline daily tasks and simplify life. With a label maker, you'll experience a newfound sense of order and productivity, transforming chaos into a well-organized, stress-free environment. These are the ones I use for all my projects.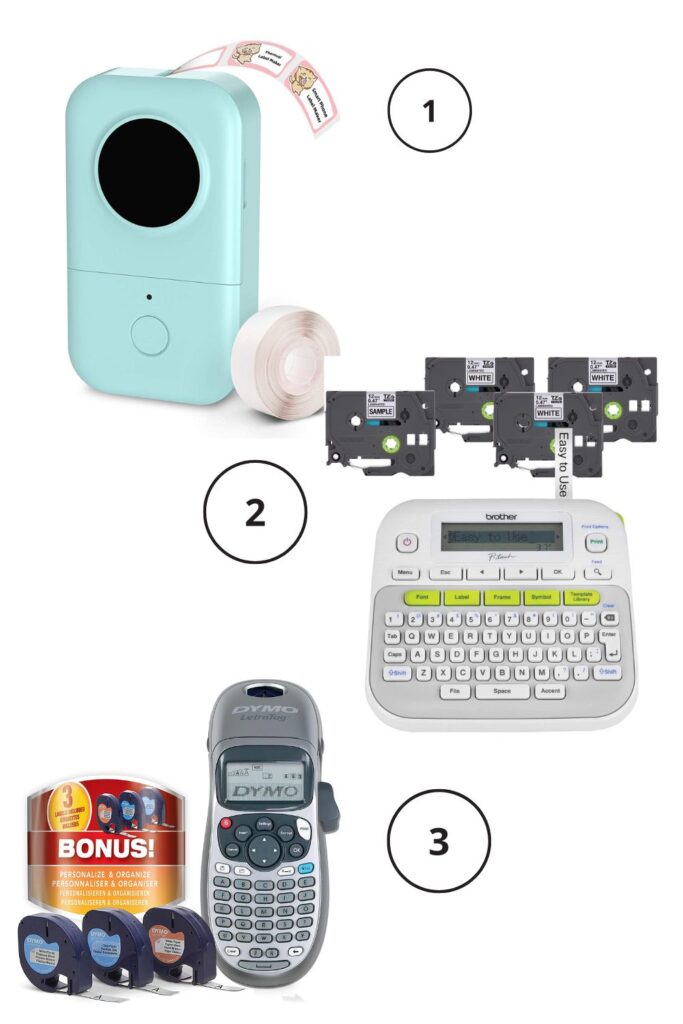 List of file label ideas
Pregnancy
Infant
Toddler
Preschool
Kindergaren
First Grade – 12th Grade
List of folder labels
School Work
Memories
Medical
My Awards
Sports awards
Important documents
School pictures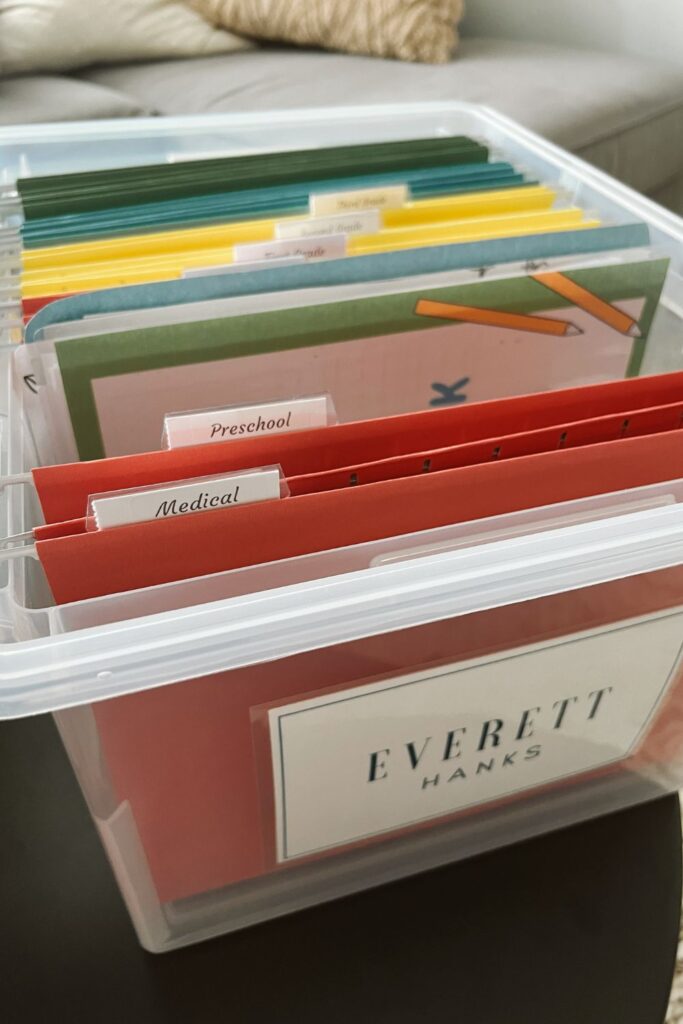 Use my template to create your own name label to put on the front of your bin.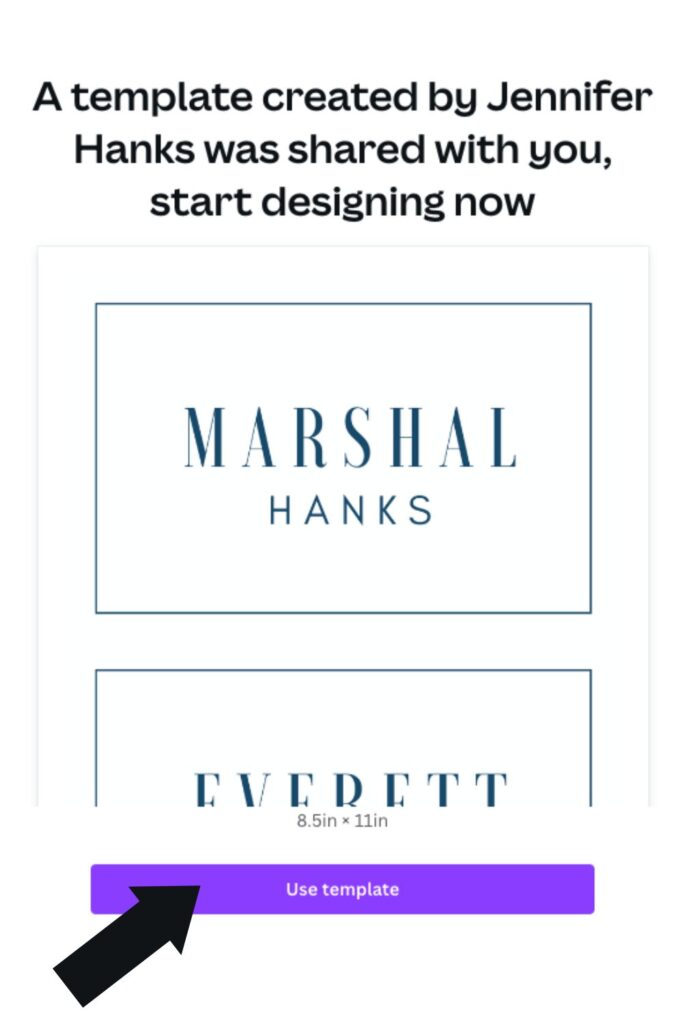 Stay organized at home:
Ready to kick clutter to the curb and bring some serious harmony to your home? My blog posts are jam-packed with awesome tips, tricks, and hacks to keep your living spaces neat and tidy. From sneaky storage ideas to quirky decluttering strategies, I've got it all! So, ditch the chaos and embrace the calm. Click below and soak up the awesomeness to turn your home into an organized paradise.