How to create a fun Easter photoshoot of your toddler
This was such a fun Easter photoshoot to do with my boys. If you don't want to pay a lot of money going to a professional studio here are some things you can do to recreate this photoshoot without paying a ton of money.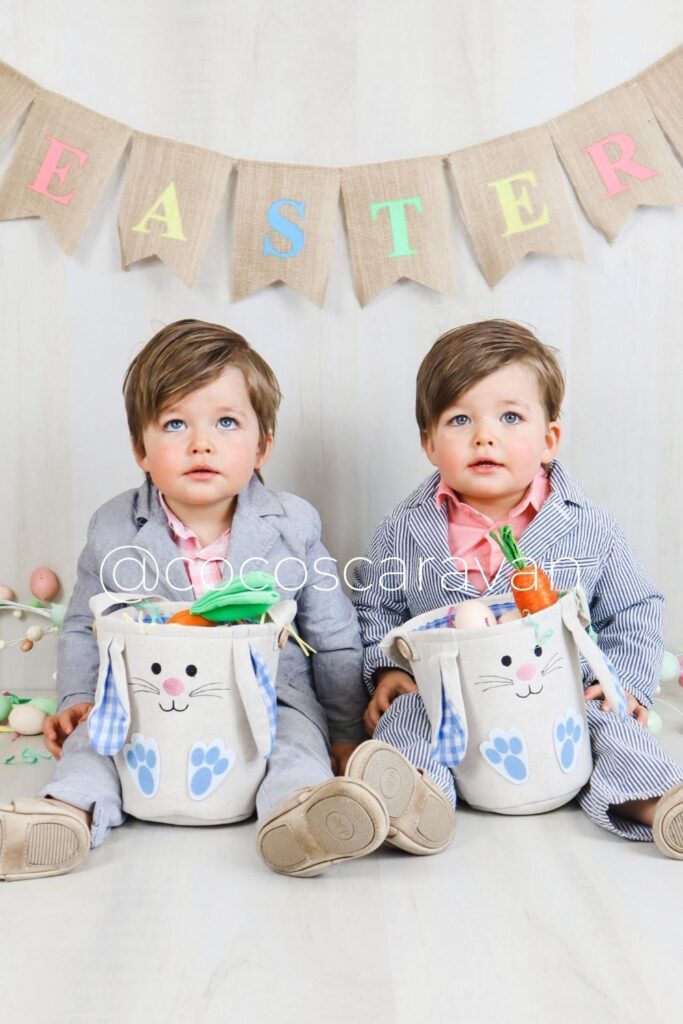 I didn't know anything about photography a couple years ago and started to learn on my own to save money. I started to share some of the things I learned here on my blog. Check out more of my DIY photoshoot tips HERE. I also did a Easter baby photoshoot and you can see how I put that together HERE.
Easter Photoshoot Props
I love adding props to a kids photoshoot. You can be creative and fun with props and pick what you like. I usually just go to the Dollar Store, Hobby Lobby, or Michaels and see what is there. I like to have an idea of what I want and see what they have. Try and get one banner and then have props they can hold or props around them.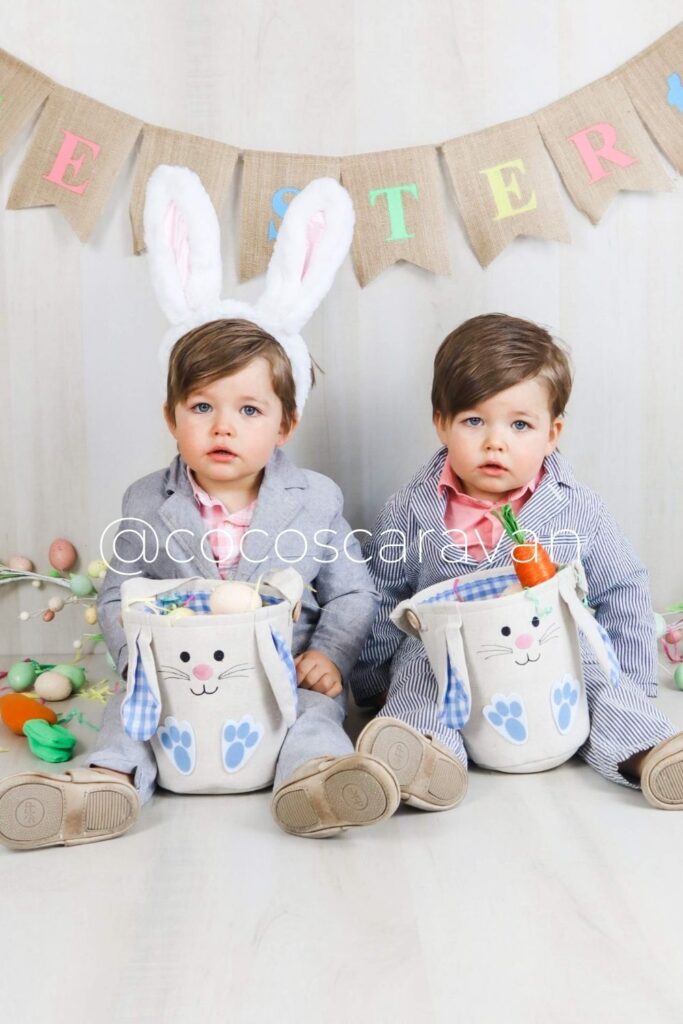 Links to props in this photoshoot
Easter Burlap banner from Amazon
Decorative Easter Eggs from Amazon
Egg garland from Michaels
Bunny easter baskets from Hobby Lobby
Easter Eggs from Michaels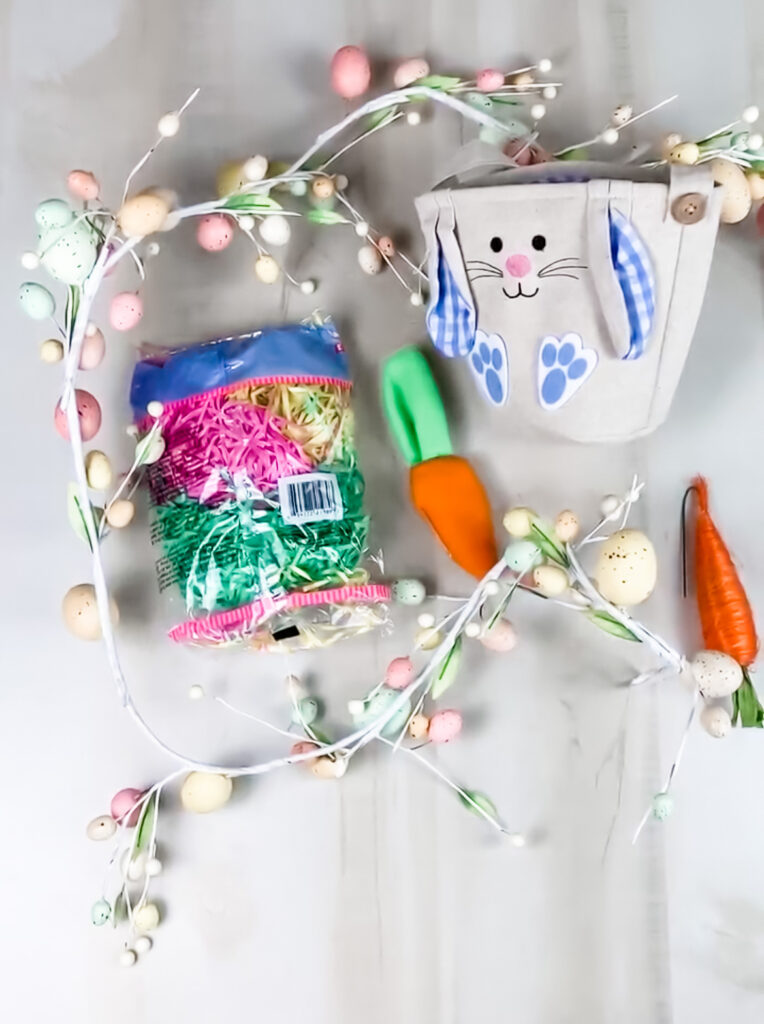 Props similar to the ones in the picture
I did this photoshoot a year ago so I can't find links to some of the props I used. Here are some similar props with links you could use this year for a photoshoot. I linked everything below so you can recreate this adorable Easter Photoshoot.
Easter Photoshoot Backdrop
Learn more about how I made this backdrop on my DIY photoshoot course. I share a video on my course where I take you to the store and show you how I made this backdrop. I also share what photography equipment I use and how I edit my photos. You can find a link to that course HERE.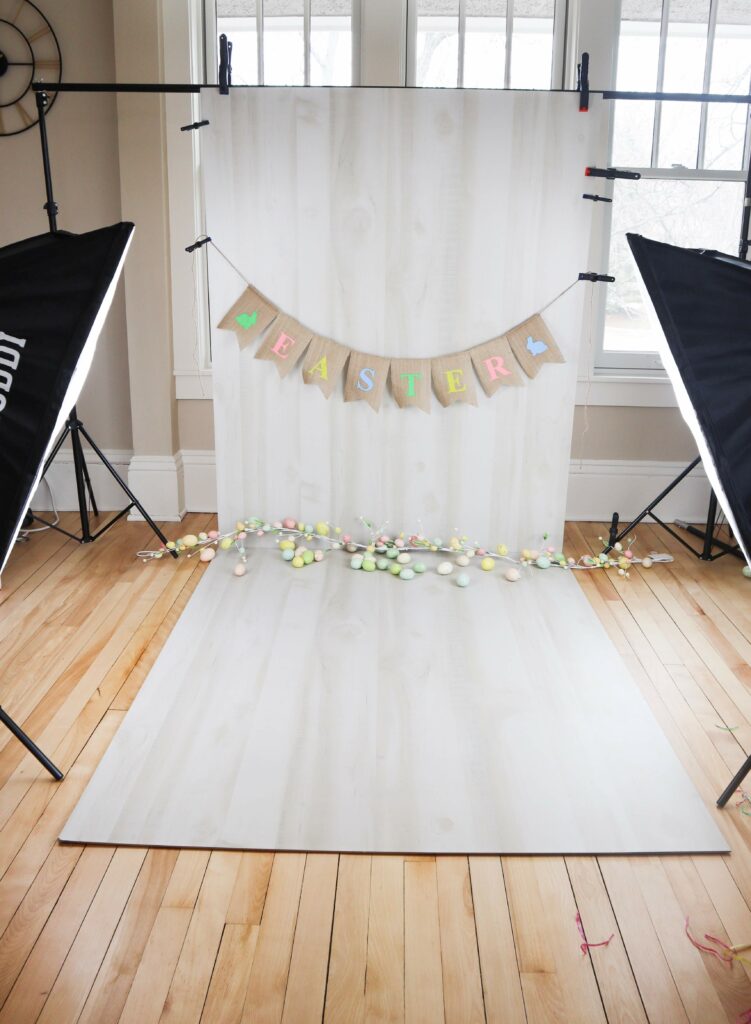 I go more into detail on how to take your own photos at home and get them to look professional. I have video footage of me showing you how I made my wooden backdrop. I'll share with you all the photography equipment I use. I'll teach you how to edit your photos to add presets and remove unwanted objects from a photo. Tips and tricks on how to get kids to look at the camera and what settings to put your camera on. Everything you need to get that professional photo, but at home! Check out my course HERE.
Easter Photoshoot Clothes
I thought it would be so cute for an Easter photoshoot to put the boys in their Sunday best. So if you have a cute dress for your daughter that would be perfect! These suits were hand me downs from my sister, but I know a couple places to get suits that are so cute. See links for other suit ideas below.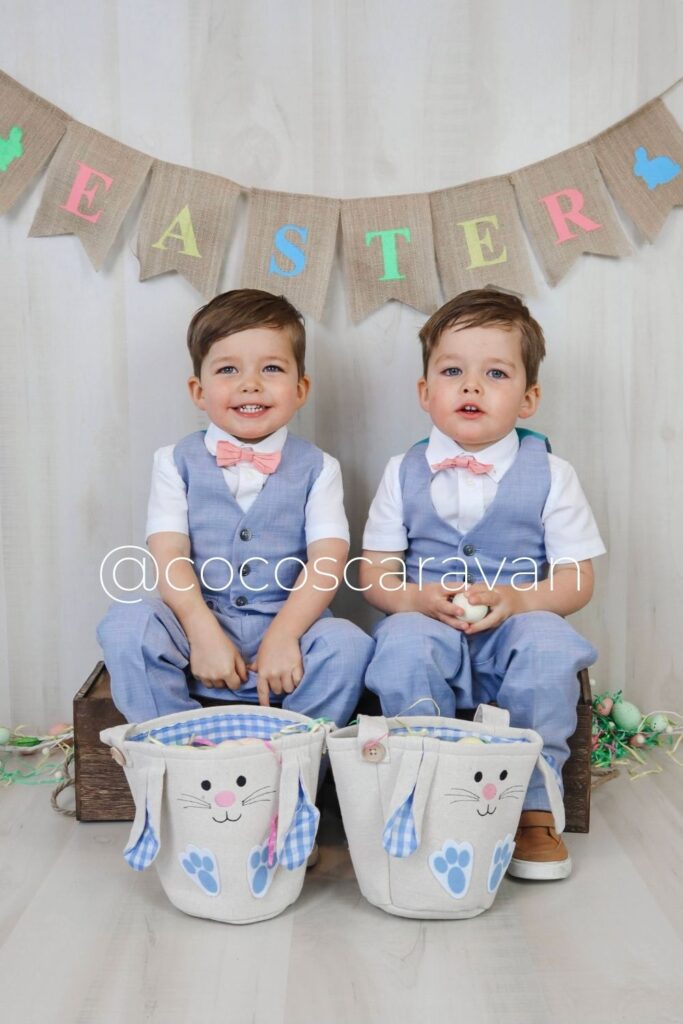 My all time favorite place to get suits for boys is from Kind Human. We got their suits for Christmas this year and they were so adorable! I'm planning on using the suits for this years Easter photoshoot. Here is a picture of my boys in Kind Humans suits from one of my Christmas photoshoots.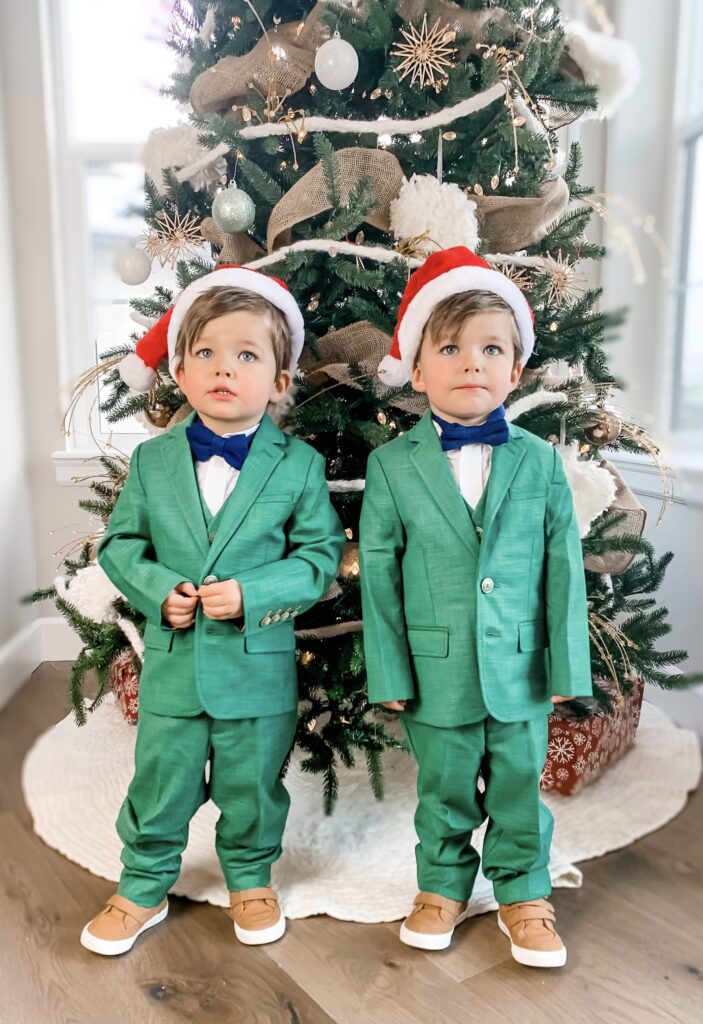 I also found a really cute suit from Target that would be perfect for this type of photoshoot. You can find the link to that suit HERE.
Hope you have fun putting this Easter Photoshoot together. I would love to see how your pictures turn out so tag me on Instagram when you post your pictures!
Similar Blog Post
If you want to do an Easter photoshoot with you baby check out my blog post HERE. I share links to all the props and tips on how to take pictures of your baby.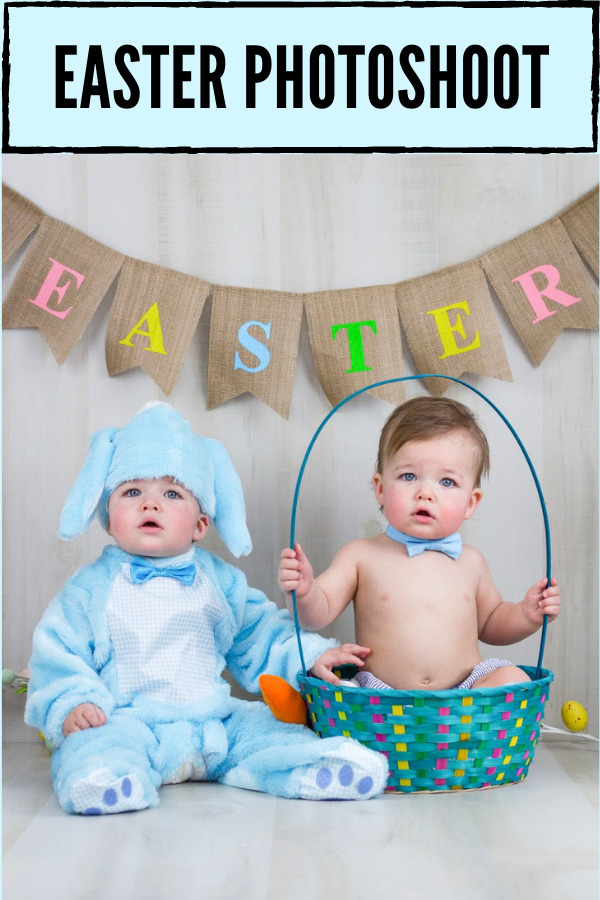 DON'T FORGET TO PIN THIS DIY PHOTOSHOOT TO YOUR FAVORITE PINTEREST BOARD FOR LATER.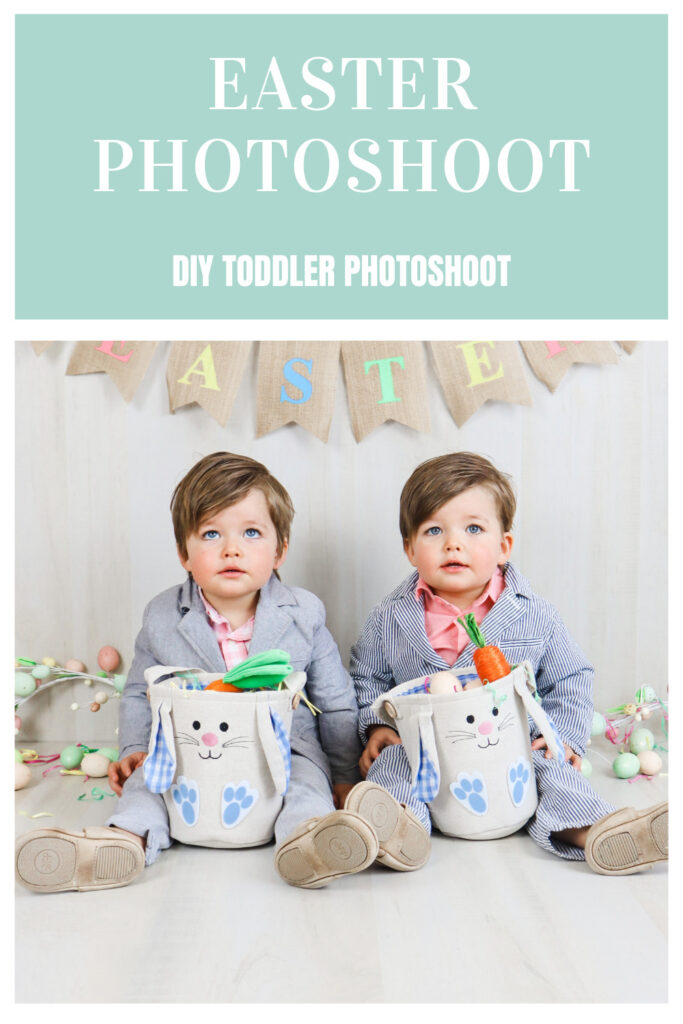 This post may contain affiliate links. See my Full Disclosure for further details.