Happy Easter! This is always such a fun time of year and I had so much fun putting this photoshoot together. I included all props and outfits I used to make this happen. You can see all the details below!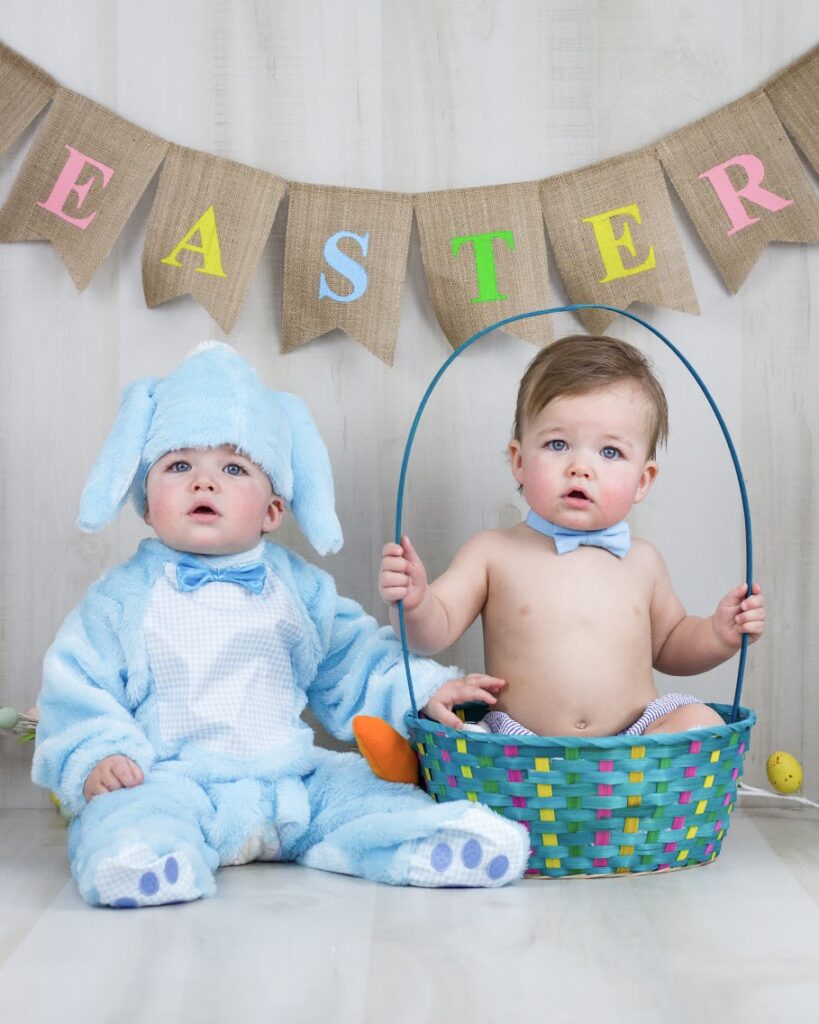 Props
I went to the dollar store and Michaels to get props for this photoshoot. All the Easter decor was out by March which gave be plenty of time to prepare.
Egg garland is from Michaels
Easter Garland on Amazon
Easter basket from Hobby Lobby
Eggs from Michaels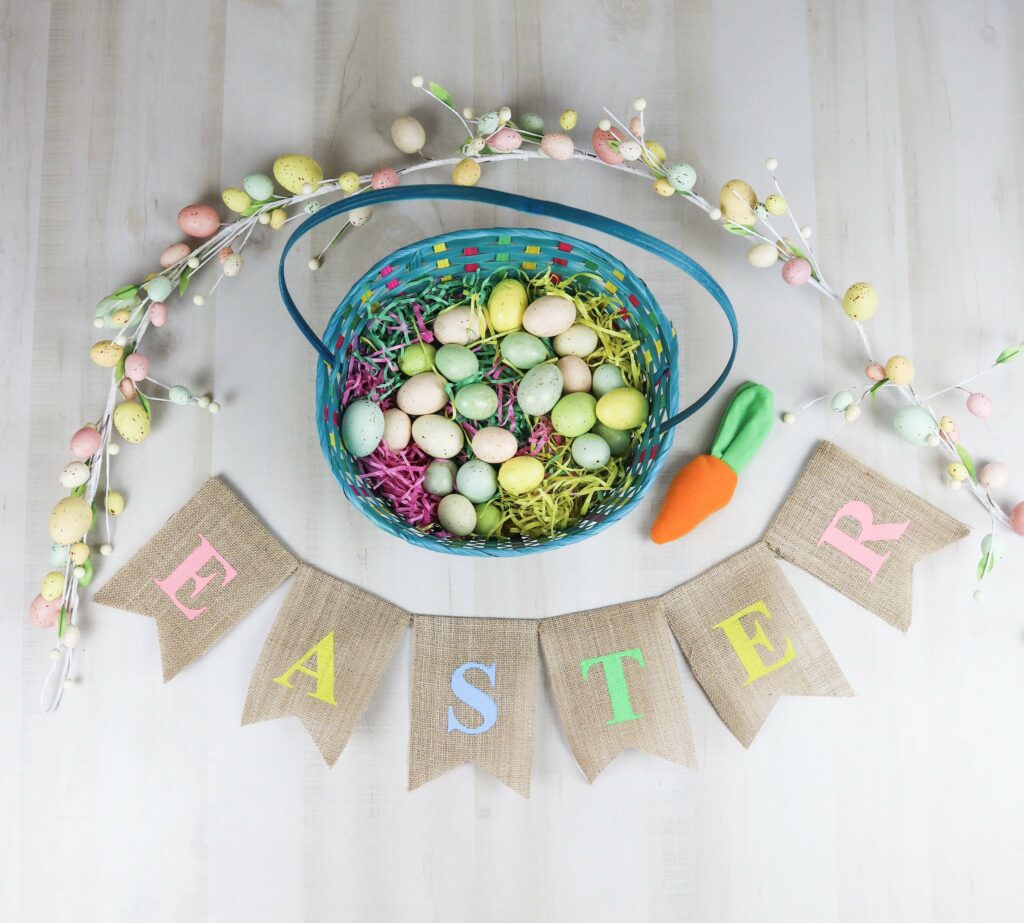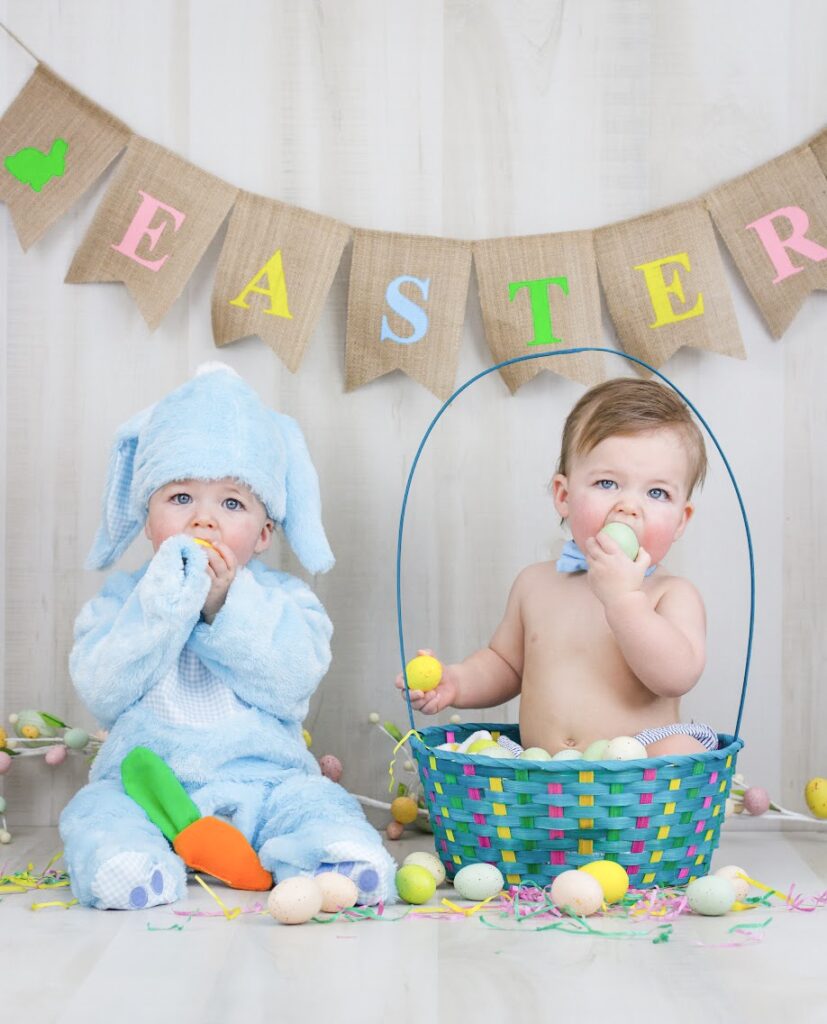 Outfits
The bunny costume made this photoshoot! It was so cute when we put it on and he didn't mind it at all. I bought the bunny costume here. I re used their cake smash outfits and you can buy it here.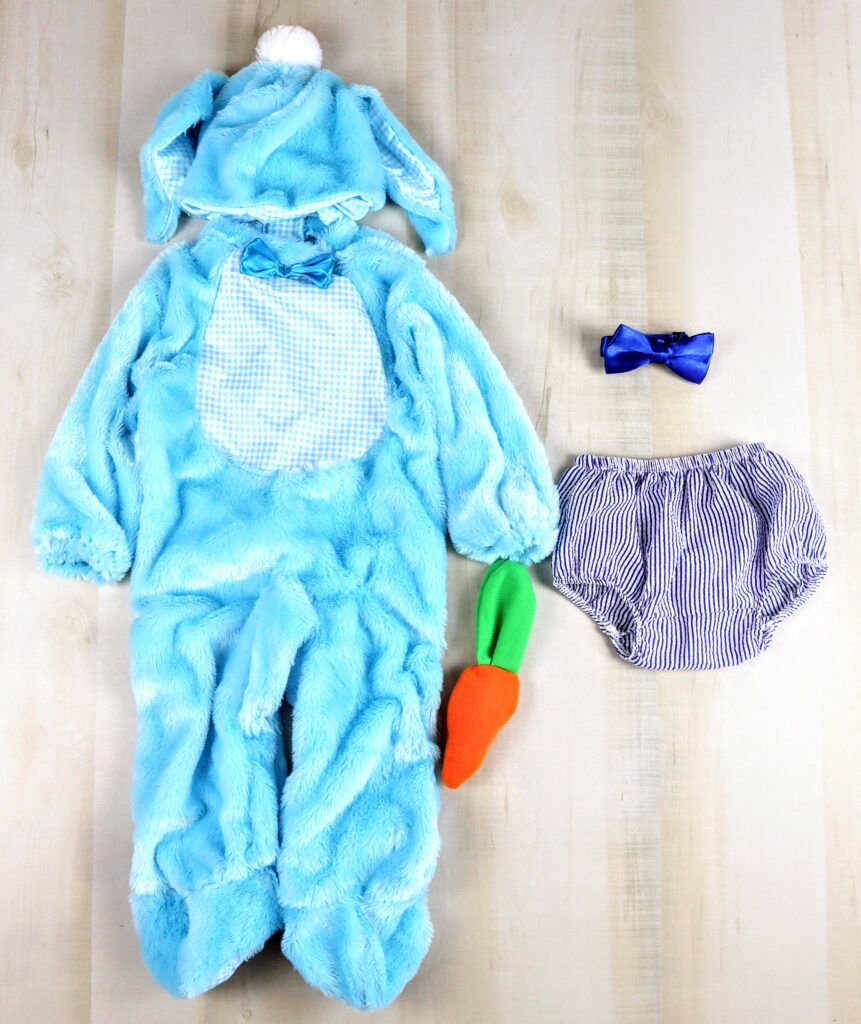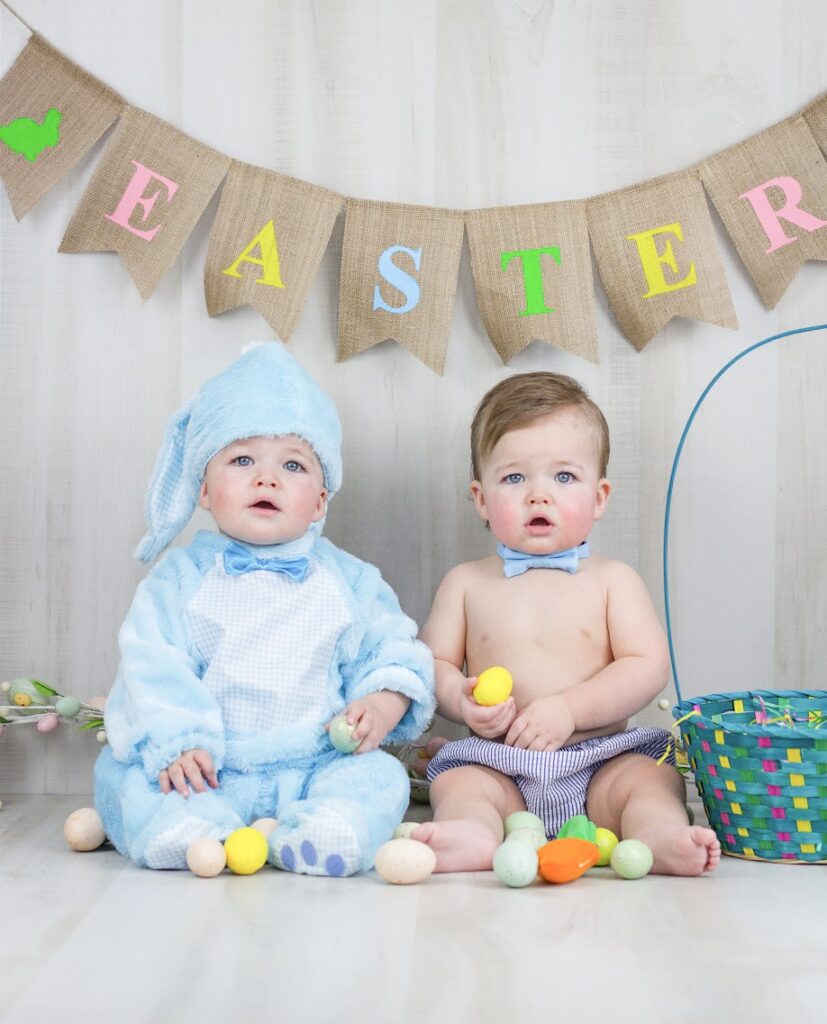 Tips
The first tip is to put a soft blanket in the basket. Everett was not happy with the feel of the basket and started crying. I found a soft blanket and put it inside and he was totally fine.
The second tip is to have someone standing close by. Everett would lean back and I was worried he would fall over. Its nice to have someone there just in case.
The third tip is placement of the eggs. Having the eggs were so cute, but they kept trying to eat them. I ended up taking them away for part of the photoshoot. It helped to get some snacks to give them in between pictures.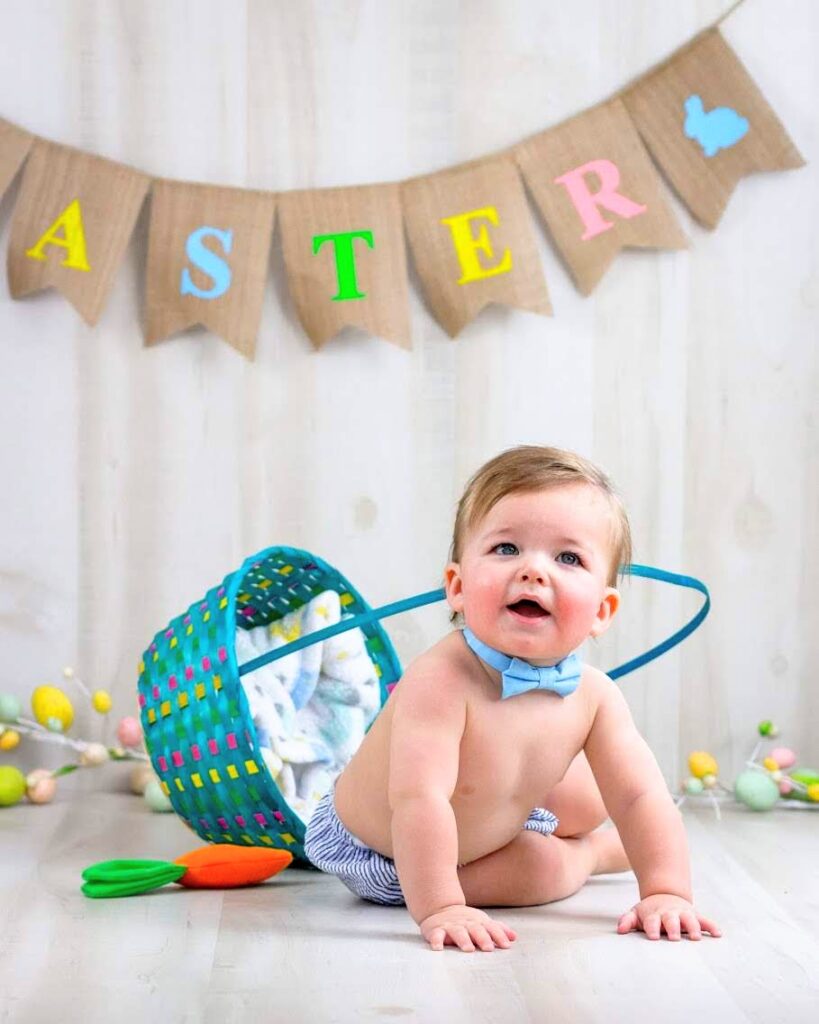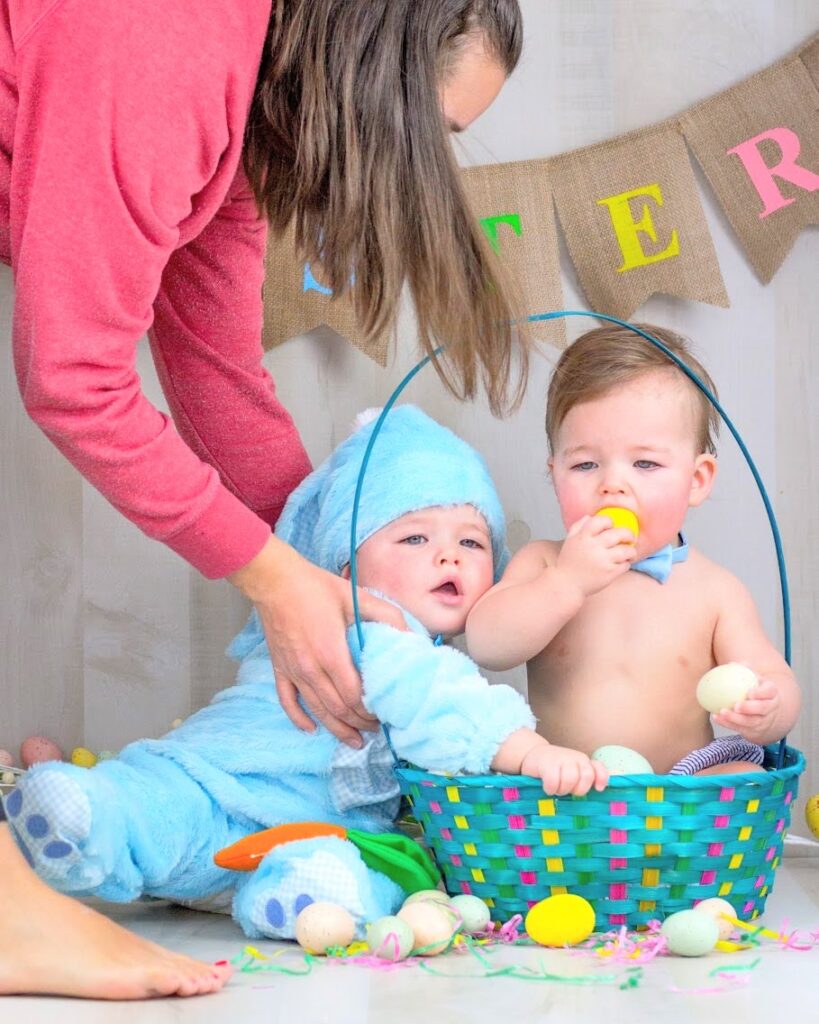 Backdrop
This backdrop is a 4X8 wall panel from Lowes. It cost $14 a sheet and I had them cut it down to 4X5. I went to a lot of different home improvement stores and Lowes was the only store to have these wall panels with lots of different options.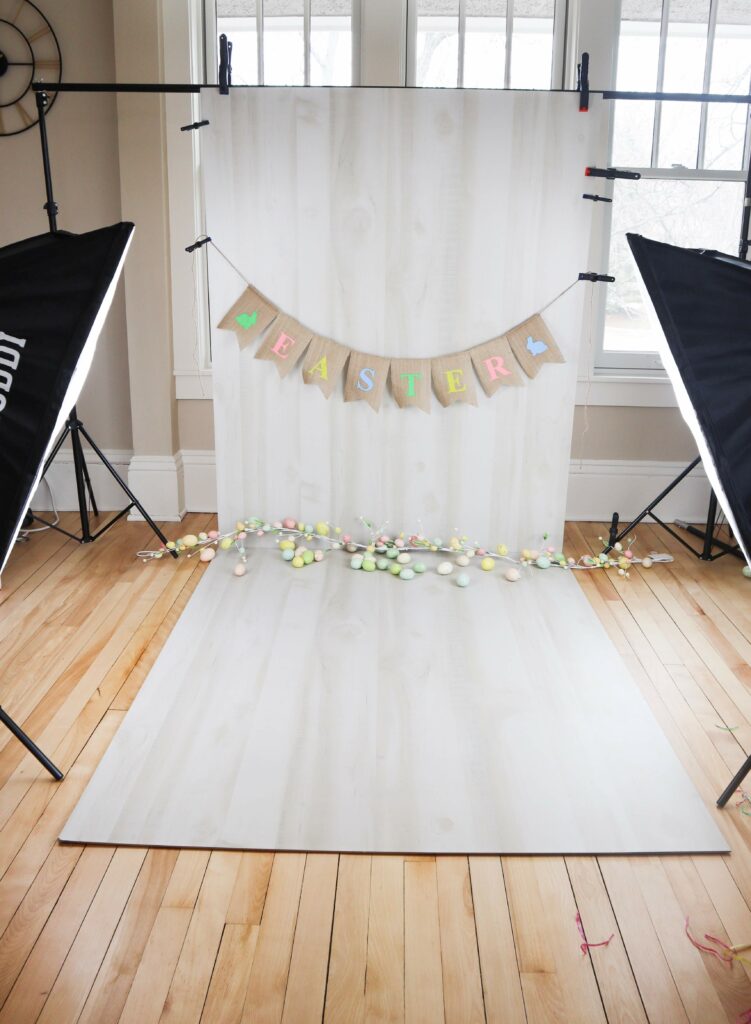 I used my backdrop stand to prop the board up. I used clamps to keep the board in place and hold the banner up. You can click HERE to see what lighting and equipment I use for all my photoshoots.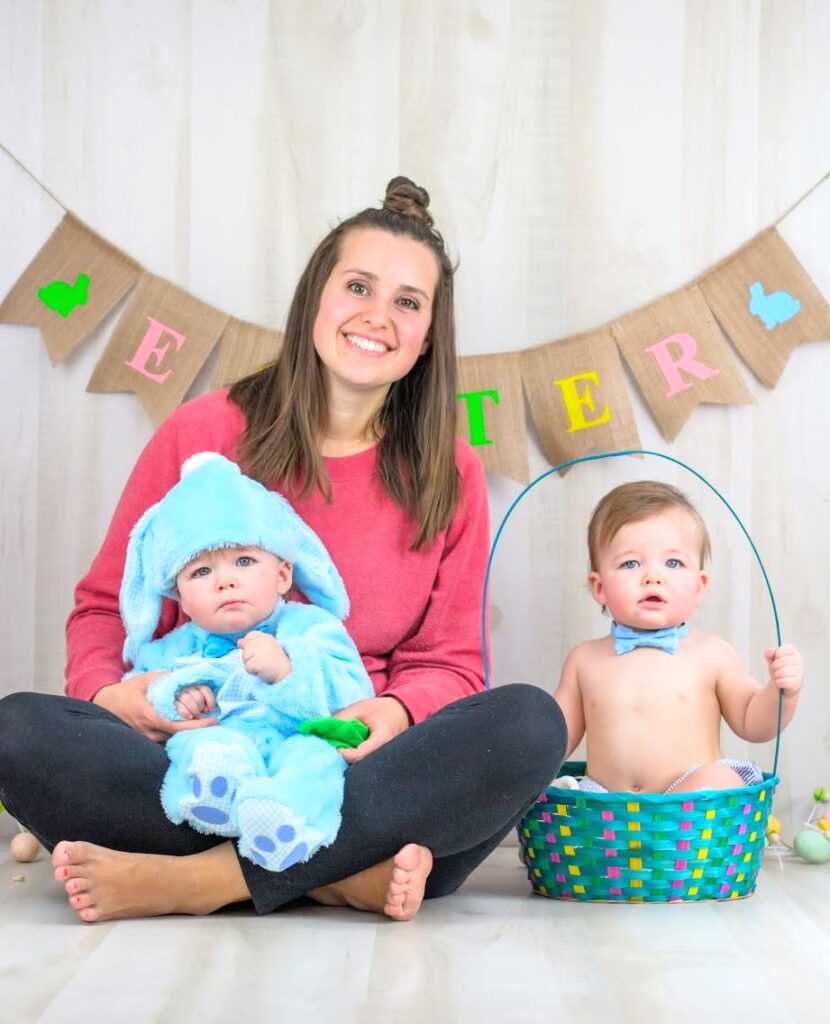 DON'T FORGET TO PIN THIS DIY PHOTOSHOOT TO YOUR FAVORITE PINTEREST BOARD FOR LATER.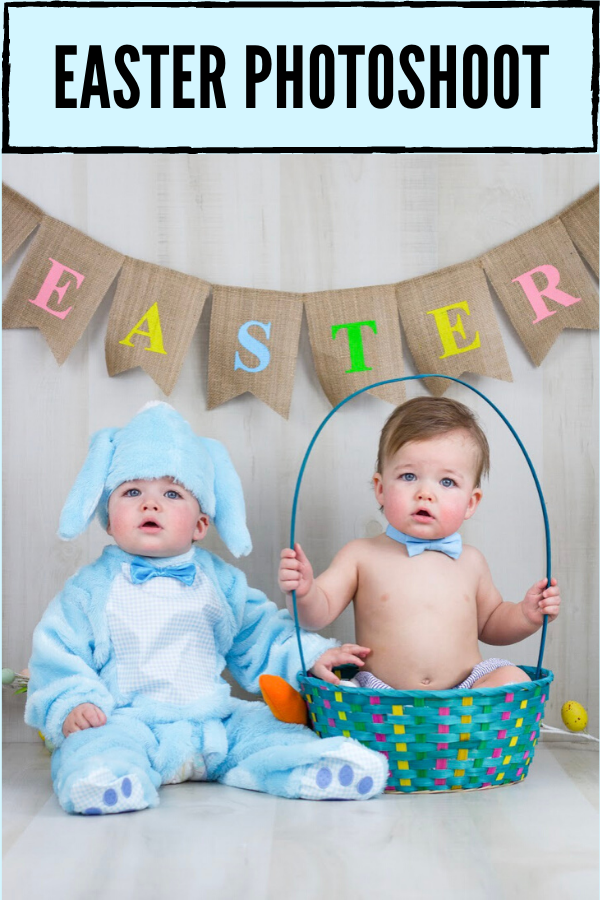 Hope you all had a very Happy Easter!