If you or someone you know needs grief support after losing a loved one you have come to the right place. I lost my husband to cancer and it has been extremely hard. I found that sharing my story was healing for me and helped others as well. Sharing some tips of my grieving process and how you can help others you may know who are grieving.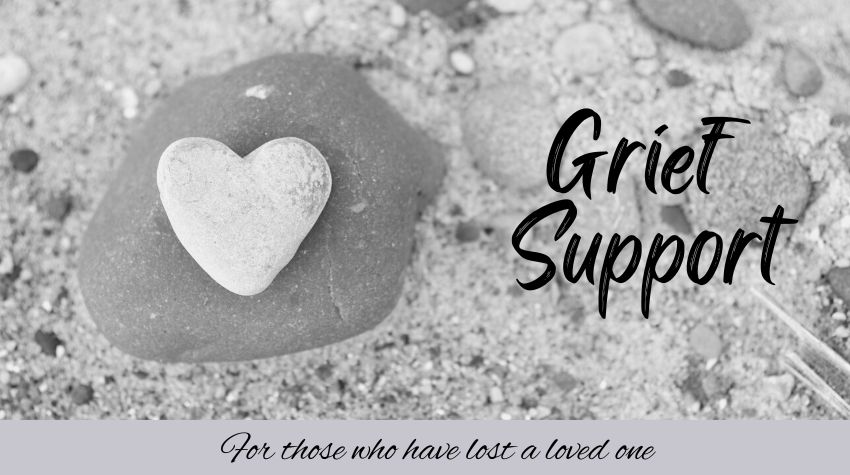 Why Grief Support is important
Grief support is important because it provides individuals who are grieving with a safe and supportive environment in which they can process their feelings and emotions. The grieving process can be difficult, confusing, and overwhelming, and having a supportive community can help individuals navigate this challenging time.
In addition to providing practical and emotional support, grief support can also help individuals find meaning and purpose in the wake of their loss. It can help them find new ways to connect with loved ones who have died, and to find a path forward in their own lives.
Overall, grief support is important because it can help individuals process their grief, find comfort and healing, and move forward in a healthy and meaningful way.
Subscribe to my blog
Enter your email address below to receive my "5 Things I wish I Had Talked to my Husband about Before he Passed Away" Download.
How to help a grieving friend
I wrote a blog post listing various ways you can support a friend who is grieving. Click on the picture below to access the blog post.
For this grief support idea I thought I would share how I went through my husbands personal items and how I decided what to keep and what to get rid of. I wrote two blog post one about what personal items to keep and the other about advice on how to sort through items. Read these or forward them to someone this could help.
Gift Ideas to give someone who has lost a loved one
I made a blog post with some Grief Support gift ideas to give someone who has lost a loved one. I was gifted some of these items and I will cherish them forever. Click on the picture below to go to the blog post.
How to handle grief during the holidays
Holidays can be so hard after losing a love done. I wrote a blog post sharing some ideas on how to handle grief during the holidays.
Am I open to love after loss
I thought I would also add this blog post about love after loss. I get asked this question on my social media. This may help another widow who has similar questions or help a friend supporting a widow.
How to Celebrate someone's birthday after loss
Anniversary's and birthdays can be hard after losing a loved one. I found that if you create a fun tradition to do on their birthday it makes the day more fun and not as heavy. We started a tradition to go outside on Justins birthday because he loved the outdoors. It's been such a fun tradition. You can read more about what we do on his birthday in the blog post below. Just click on the picture below.
Find a community
Something that has been the biggest help for me is finding other widows or reading stories of other widows. Check out my Caravan Community some widows have shared their story.
Follow me on my social media
I share more tips and advice on grief support, so follow me on Instagram and Youtube!