When I started my blog a couple years ago I hoped that what I shared would help others. I knew that in order to really help I would have to be open and honest. I don't share everything in my life, but I do share a lot and I'm okay with that. There were many dark times where I wondered how it would be possible to keep going, but I found other widows and what they said helped me in some small way. I hope to be that person for someone else.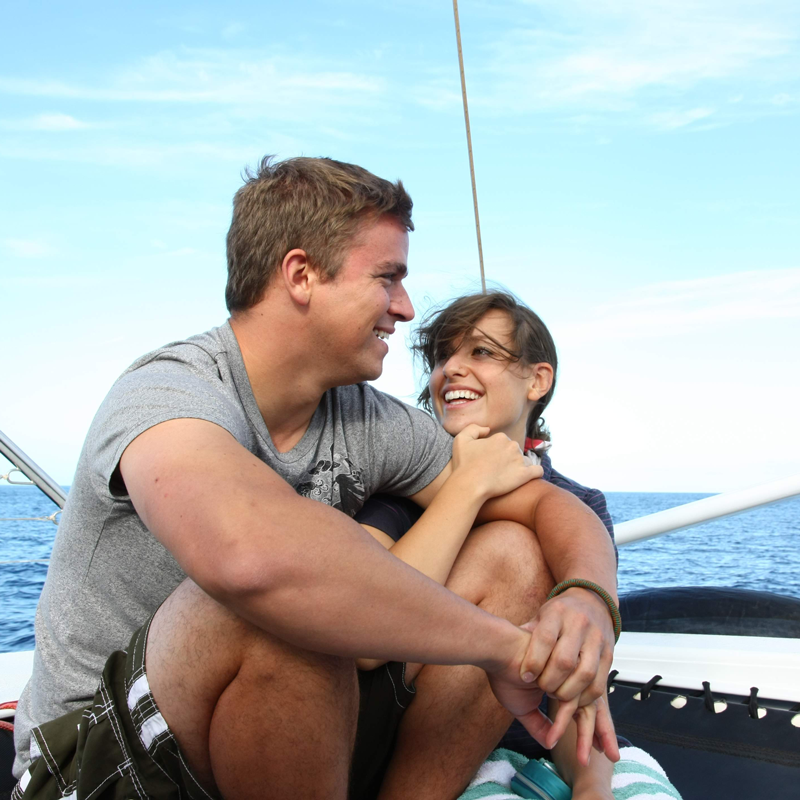 I often do Q&A's on my instagram where I answer some of my followers questions. There is one question someone will ask every time, so I thought I would write a blog post about it. The question I'm always asked is "am I open to love again?"
Love after Loss (The beginning)
I feel like I need to start at the beginning to help people understand where I'm coming from. When Justin was first diagnosed with cancer my anxiety took full control. I've dealt with anxiety since I was a kid, but after Justin was diagnosed it went through the roof. With my anxiety I tend to go to worse case scenario and believe that will happen. I heard the word cancer and quickly assumed he was going to die. Losing my husband was worst possible thing that could happen. It was extremely hard to stay hopeful when my anxiety was in control.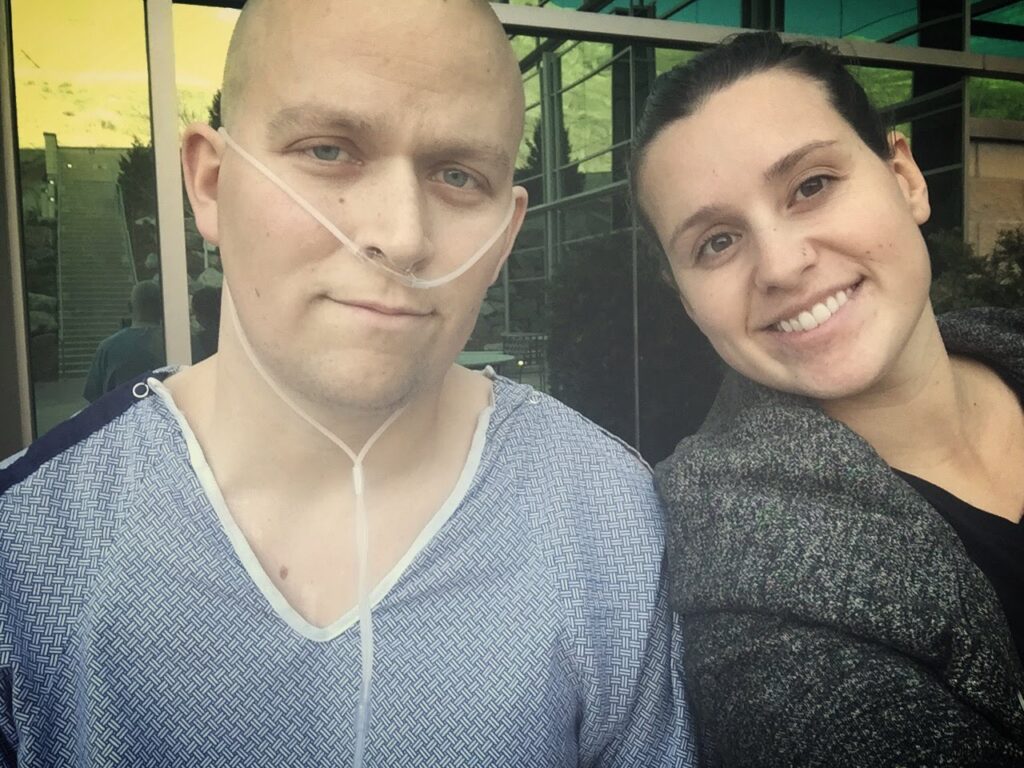 I didn't realize I was doing this in the moment, but I was slowly mourning him since the day he was diagnosed. I'm not sure how much of that was anxiety or just the reality of cancer, but the possibility of him dying was real and that was extremely hard to face. We tried so hard to be faithful and stay positive, but it was almost impossible to keep those thoughts from coming to my mind.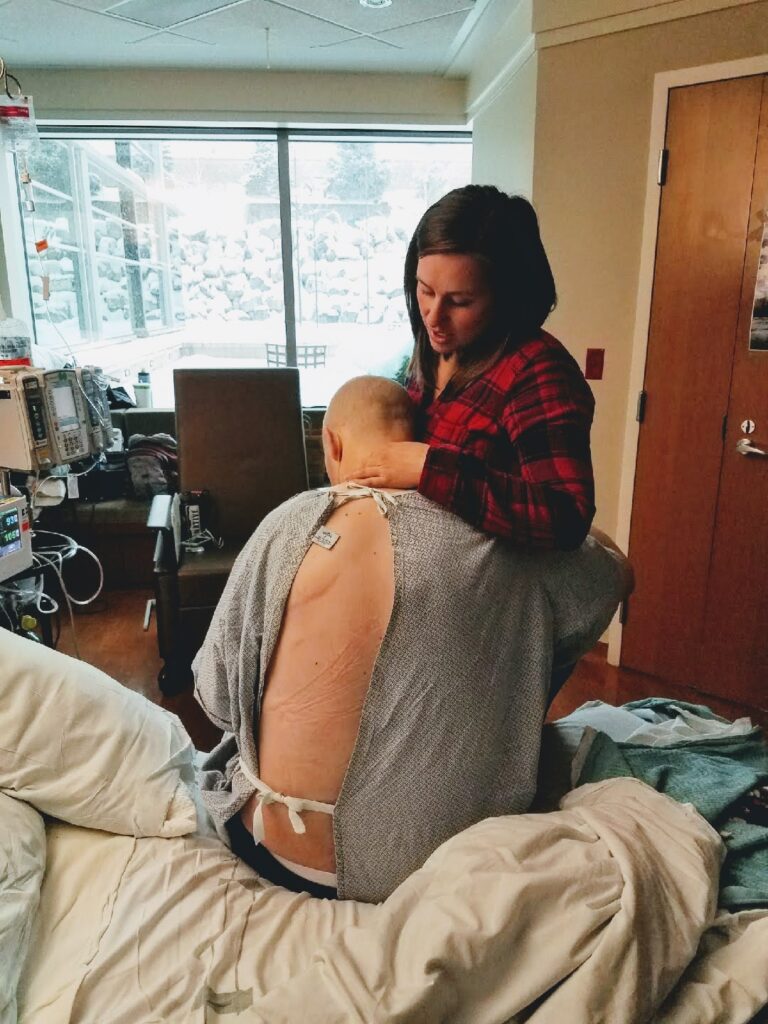 During the years he battled cancer the "what if" question entered my mind numerous times. "What do I do if he dies?" I know that some couples causally talk about the topic of dating after death, but this was real for us. It wasn't just a hypothetical conversation, it could actually happen. It was too real and because of that we never truly had the conversation. If the conversation ever started I quickly ended it. It was too painful and hard to talk about. I didn't want to believe it could ever happen.
The point in sharing this is to say I have been thinking about this for a very long time. It wasn't as if life was normal and then one day he died. With cancer the possibility is there and you think about these types of things during the whole cancer process. You truly start mourning them the day they are diagnosed and you start to think through all the "what if's." Even though Justin died less than three years ago I've been thinking about this for the last 8 years since he was diagnosed. The possibility was always there and I had to face it long before he died.
Am I open to Love after Loss?
Am I open to love again? I'm so young and it seems so sad and lonely to think of a life without love again. If I had died and Justin lived I would want him to find love again. It would be such a lonely life and I wouldn't have wanted that for him. Even though we never really talked about it, I know he would have wanted the same for me.
If I do find love again great and if I don't, also great. I'm trying to learn to be happy in the now. I'm open to it, but I don't need it. Some people think if a widow gets remarried their grief suddenly goes away and they are no longer sad. My happiness is not dependent on love again. My grief will not magically disappear and life can go back to the way things were. My life will never go back to the way it was. Grief will be with me forever.
I understand that people come from a good place when they try to set me up or want me to date again. They care about me, but like I was saying before, finding love again won't magically make all my sadness go away. I hope they want that for me because I'm ready for it, not because they want things to go back to normal.
As of right now I'm content and trying to be happy in the now. I'm lucky I was able to experience love at least once in my life. Some people never get to experience true love. I'm learning to be okay with the possibility I might not find love again.
I'm trying to live my life and keep moving forward. I want to create a life someone could enter and add to it. I don't want to get in the mindset of thinking that someone will come and fix everything. There is no fixing, but only adding. No one can ever replace Justin and that is why grief will always be with me, even if I do find love again. I'll always miss him and no one will ever be him. I'm stuck with grief for life.
I wish he was here and I didn't have to deal with this. I never thought I would be a single mom thinking about dating again in my 30's. It's extremely hard because I never wanted my marriage to end. I was very happy and Justin and I had a great marriage. It's hard to move on from something I never wanted to end. At times I still feel like I'm married to a ghost. I miss him so much and still wish I could be with him. I'm in a one sided marriage. I have one foot in and one foot out. Its extremely hard navigating all those emotions.
What I do know is that I miss having a companion, a friend to share my life with. It can be extremely lonely. It's even harder now because I have experienced how great it can be. Knowing that makes the pain and loneliness that much harder. Life without love again sounds lonely and I hope that doesn't happen, but I'm also learning to be okay if it does. I'm trying so hard to be happen in the now. I'm open to it, but I don't need it.
You can read my full story HERE