How to help a grieving friend who has lost a loved one
One question I get asked often is how to help a grieving friend who has lost a loved one. So many people want to help, but don't know how. Losing a loved one is the hardest thing they will go through. It's a sensitive time and can be hard to know what to do. I listed different ideas of things you can do to help your friend.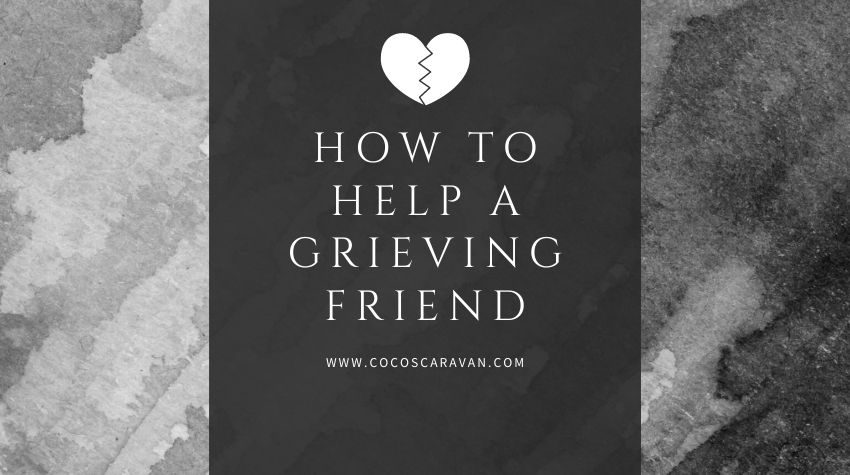 The months after losing my husband was a blur. I don't know how I would have survived without the help of my friends and family. It takes a village to keep moving forward after losing someone. You can read my full story HERE.
How to help a grieving friend: Service and Friendly
I get asked often on my Instagram account how to help a grieving friend who has lost a loved one. Everyone grieves differently and wants different things after they have lost a loved one. Some people want to be surrounded by others and some like to be left alone. You know your friend best and will know which one of these would be the most helpful for them.
Be brave and call them! Its okay to ask them what they want and if they don't know start offering specific task that you can do for them.
I've reached out to my fellow widows and asked them what has helped them the most. I put together everything they suggested below.
Service Help
Service is one way you can help a grieving friend. You can serve them by doing one of the task I listed below. Honestly anything is better than nothing when helping a friend.
Gift cards for food service
A gift card for door dash or Uber eats can be a huge help. That first month and year can be so hard you don't even want to get out of bed let alone cook a meal. It helps to not have to think about one more thing.
Cleaning Service
Pay for a cleaning service to come clean their home that month or clean yourself. Just make sure to ask before doing so because that might stress someone out and not be as helpful.
One of the widows I asked about this said she was glad her friend just set it up for her. If they had given her the money she probably would have never just done it on her own. Another widow said it stressed her out to have cleaning people come and wasn't as helpful. You know your friend best and ask them!
Bring meals for them
When I asked some of my fellow widow friends they said this was a huge help. Some people made a ton of freezer meals that they could easily pull out and warm up for dinner. Some people would just order them Door Dash or drop food off at the house. Just give them one less thing to worry about
Set up a Gofundme
This is a very personal thing to do so I would suggest asking first. My dad set up a Gofundme for the boys college fund after Justin died. It was amazing how many people helped out and it meant so much to me. Something I'll never have to worry about and its such a relief. Just make sure you ask first and they are okay with it. You can raise money for funeral expenses or for the family.
Help with kids
I could barely take care of myself let alone two newborn twins. Those first few months were a blur and its a miracle I even got out of bed. Help with my kids was a huge help, especially if they are younger. Offer to take the kids somewhere or come over and babysit so your friend can take a nap. Sometimes just having someone say "I'm coming to get the kids Tuesday" rather then can I take the kids.
Friendly Help
Friendly help is how to help a grieving friend. Friendly help is just being around that person or stopping by. Keeping in touch and make sure they know they are not alone.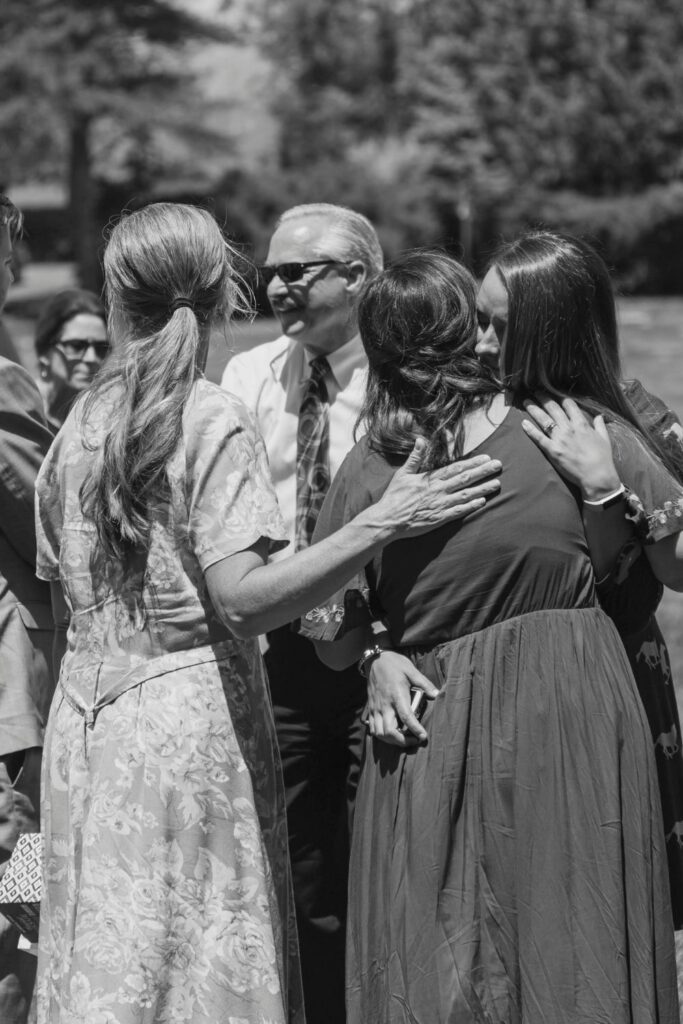 A weekly visit from a friend
It can be so lonely after losing your companion. You are used to always having another person around and it can be hard to go from that to nothing. Having a friend who comes over once a week to have dinner or watch a movie. It helps fill that loneliness. Just to have someone who would talk about anything other than what was going on.
A "thinking of you" text every once in awhile
It means a lot when people just admit they have no idea what to say, but they were thinking of me. Nothing anyone can say can ease the pain of losing someone so just a "we are thinking of you and love you" means the world. I had a friend who texted me once a week that first year. Letting me know she was thinking of me, it meant so much.
Regular Invites to go do something
It can help to get out of the house and away from our thoughts and memories. Asking your friend occasionally to meet up for coffee or lunch. Like I said earlier the loneliness is the hardest part after losing a loved one. Helps to do anything to get your mind off of things and have someone to talk to. If they have kids ask them to join in on your family night. Invite them to go to the pumpkin patch with you or the Christmas party.
Just listen and love
It's our human nature to want to fix and make things better. Unfortunately you can't fix anything after losing a loved one. The best is just to have someone listen without thinking you have to make everything better.
Act normal
It's okay to acknowledge the passing of their loved one, but sometimes we just want to have a normal moment again. We want to laugh and remember what that felt like. It's okay to bring up a different topic and get our minds off of the death.
Gather letters from people about the person who passed away
Something I regret is not having my husband write letters to our boys. I asked all our friends and family to write a letter to my boys sharing their favorite memory of their dad. I have all those letters in an email, but it would be amazing if someone would have asked for that and put it all together in a book for me. That would be an amazing gift. I have more gift ideas on my blog post HERE.
Memorial gifts are a thoughtful way to support a friend who has lost a loved one. This is one way how to help a grieving friend. I often get asked by people what gift they could give to someone who is grieving the loss of a loved one. I thought it would help a lot of people to make a blog post sharing some gifts I was given that helped me a lot.
I also asked other widow friends of mine what helped them and put it all together in this post. Obviously a gift isn't going to magically fix things, but it can help a little and bring comfort during a hard time. You can see all the gift ideas on the blog post HERE.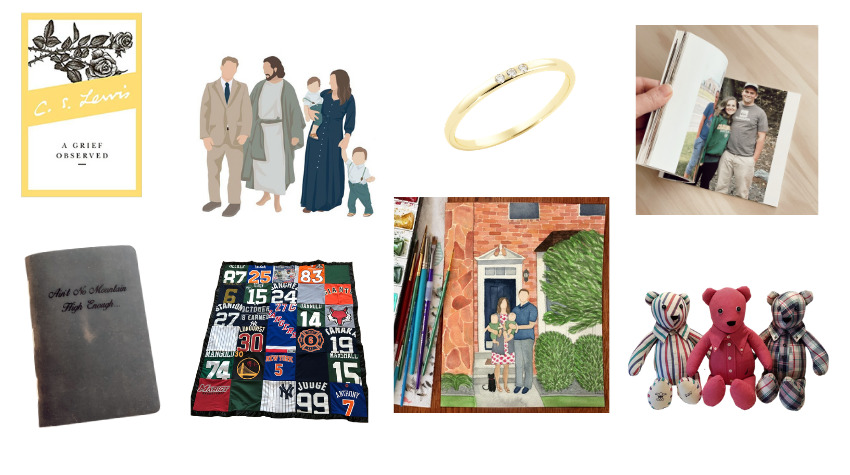 I truly hoped this helped so you know how to help a grieving friend. Everyone is so different in what they need and want. You know your friend best and just by you reading this blog shows what a great friend you are. You are trying to help and that means more than you know.
If you are someone who has lost a loved one please comment below what helped you the most afterwards.