7 special memorial gifts to give a recent widow
Memorial gifts are a thoughtful way to support a friend who has lost a loved one. I often get asked by people what gift they could give to someone who is grieving the loss of a loved one. I thought it would help a lot of people to make this post sharing some gifts I was given that helped me a lot. I also asked other widow friends of mine what helped them and put it all together in this post. Obviously a gift isn't going to magically fix things, but it can help a little and bring comfort during a hard time.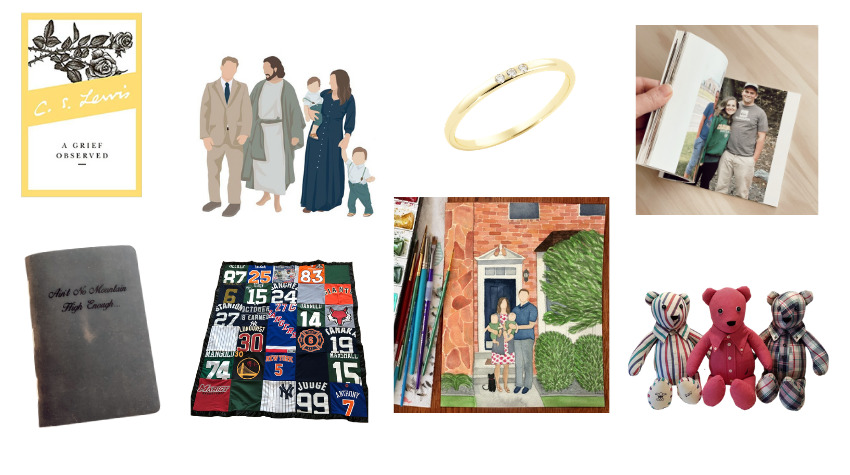 Memorial Gifts
1. Books that help with grief and loss
Memorial gifts can helpful during the grieving process. One gift that can be helpful are books that deal with grief and loss. I asked some of my widow/widower friends and these were some of the books they said helped them a lot. My personal favorite was The Message. This book helped me so much and brought me a lot of comfort during those first few months after Justin passed away. The links to all the books are below.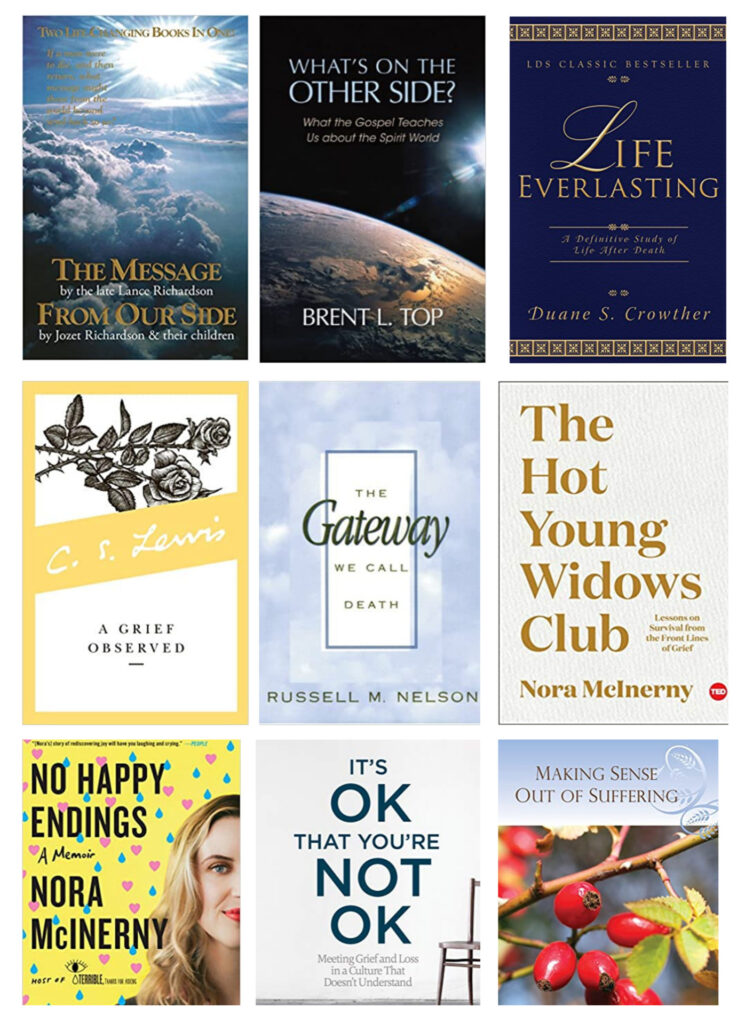 List of Books
2. A painting with your loved one
Memorial gifts can bring so much comfort and help remember our loved ones. My husband passed away a couple months after my twins were born and we never were able to take a proper family picture with our kids. My sister in law painted a picture of Justin, me, and the boys and it meant so much to me. I'm going to share some of the paintings that I received and links to the artist if you are interested in getting one for a friend who lost a loved one.
Mountain Painting
Justin loved the mountains and it's hard that I'll never see my boys go on a hike with him. Justins best friend Sam painted this picture of Justin walking next to the Teton mountains with the boys. This picture means so much to me and I have it hung up in the boys room. It's also a great way for me to start teaching them about their dad.
If you are interested in having a gift similar to this one you can check out Sam's (the artist) website HERE.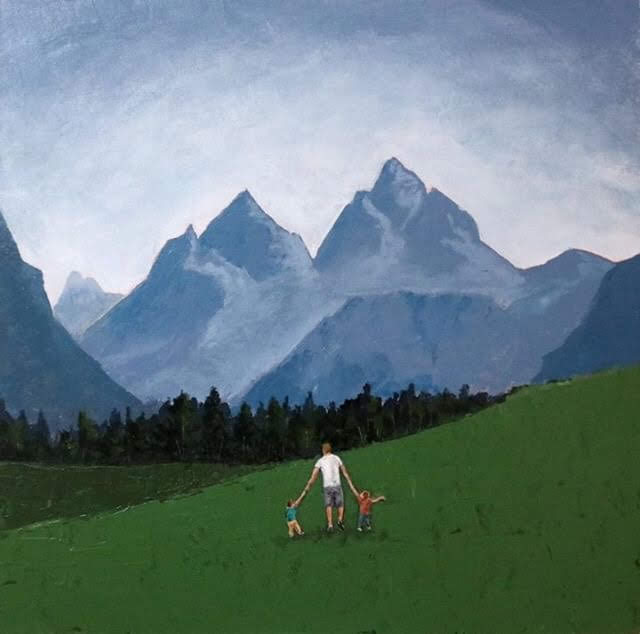 Watercolor Painting
My sister in law actually painted this for me and I love it so much. This was the apartment Justin and I lived in together so it meant so much to have this family painting in front of our home. You can see more of her paintings on her Instagram or use this LINK to get in contact with her.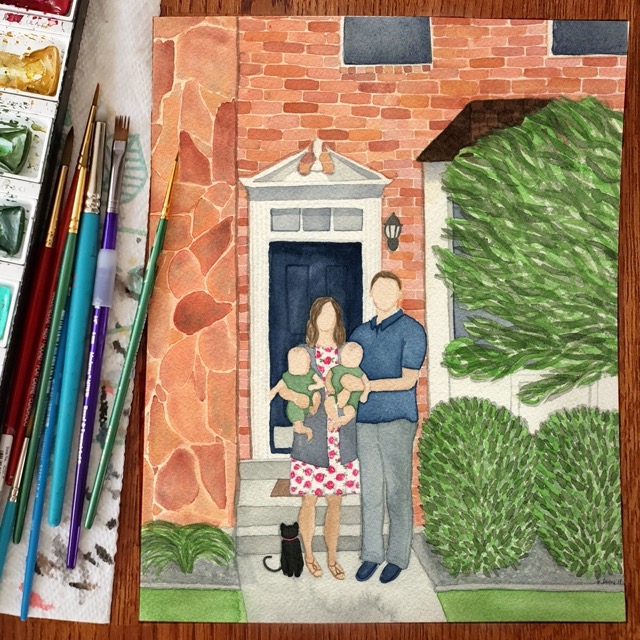 This picture below was done by one of my followers on Instagram and I thought it was super sweet. This is also a great idea for someone who has lost a loved one. Link to artist below picture.
Disney Painting
This was such a great idea that my friend did for me. She found someone who can paint you into a cartoon character. She knows how much I love Disney and movies and had this done for me. I love this so much and its a fun one that I keep up in the boys playroom. They love to pick out the characters and point at themselves in the picture. It just makes it more lighthearted. You can find the artist here on instagram. My cousin also does similar paintings and you can find her instagram HERE.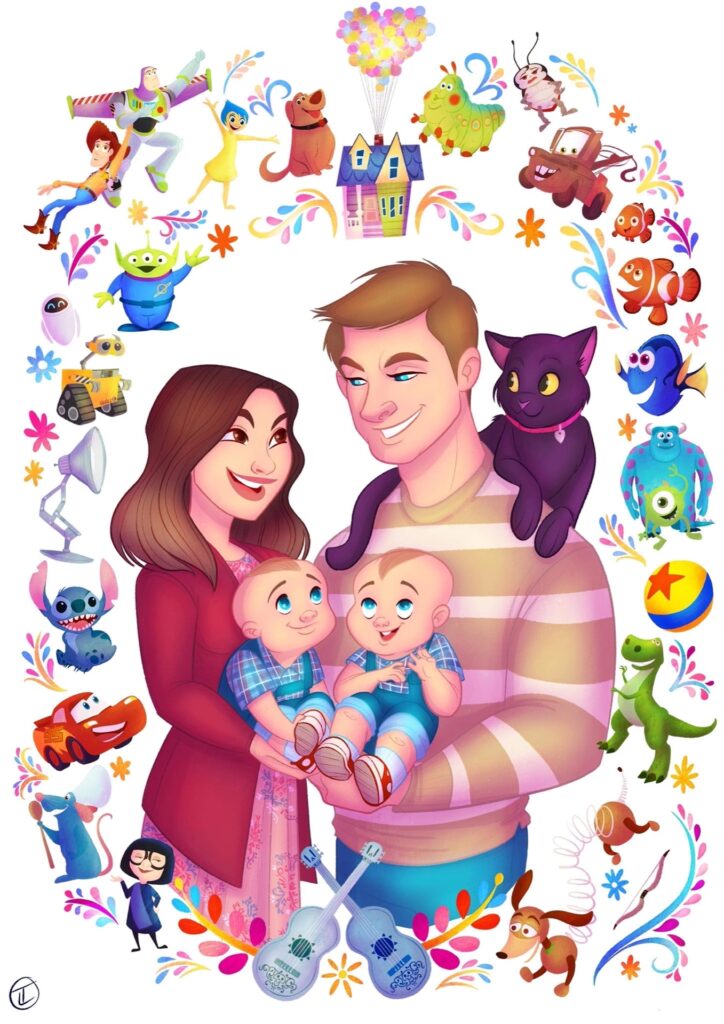 3. Memory Bear
It's amazing what different type of memorial gifts are out there. One gift that is really sweet is having someone make a memory bear with your loved ones old t-shirt. I just went to Etsy and typed in memory bear and a lot of different options came up. This is especially cute for a family that has younger kids who lost a parent.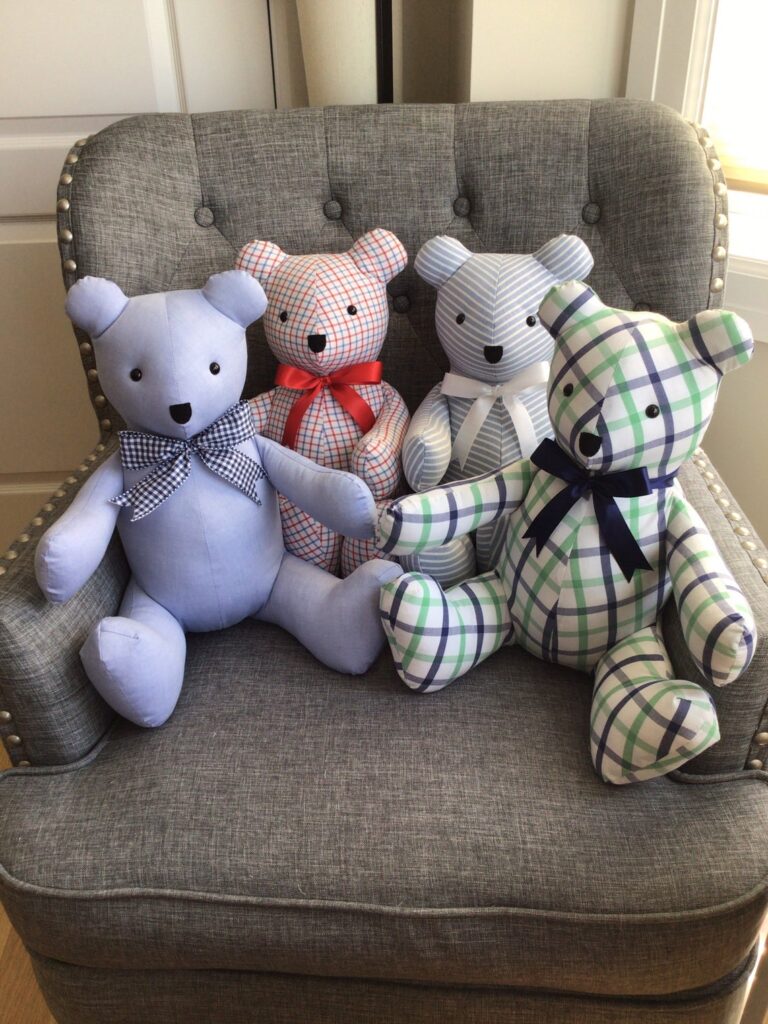 Memorial gifts can bring comfort from the most thoughtful gifts. Another great gift idea is making a t-shirt quilt from some of your loved ones old clothes. I just went to Etsy and typed in t-shirt quilt and a lot of different options came up.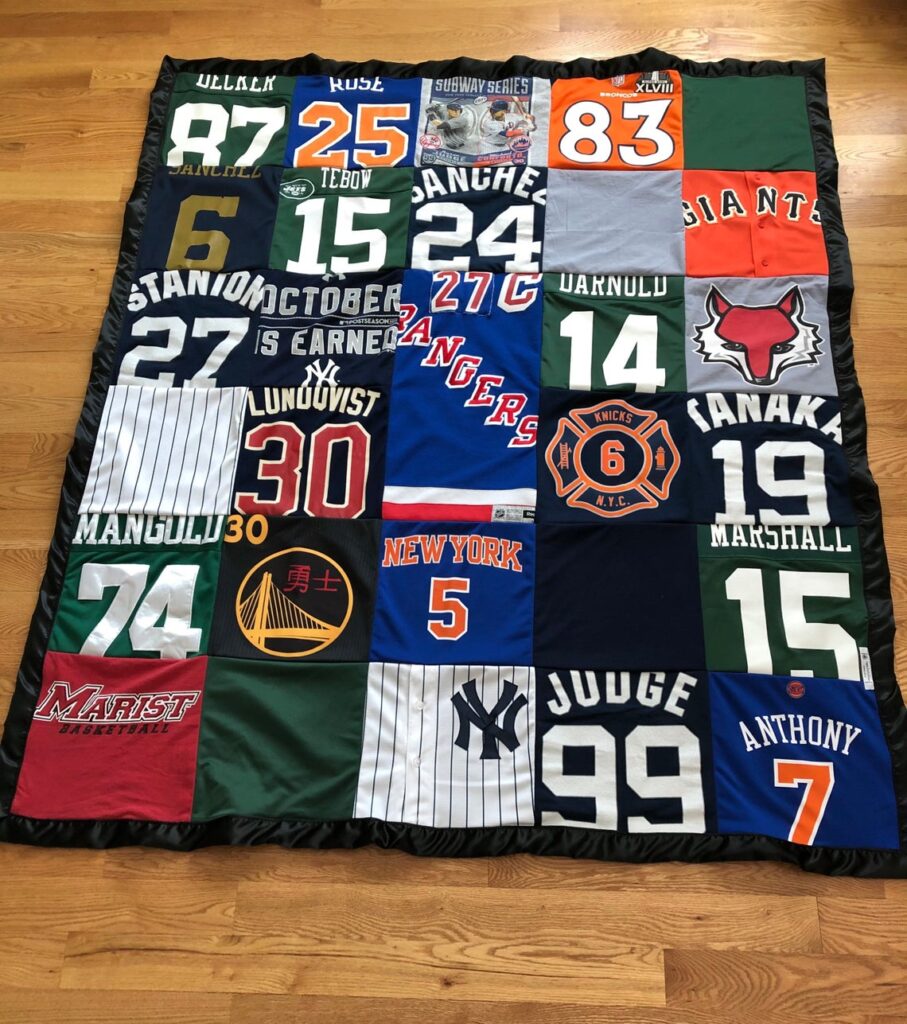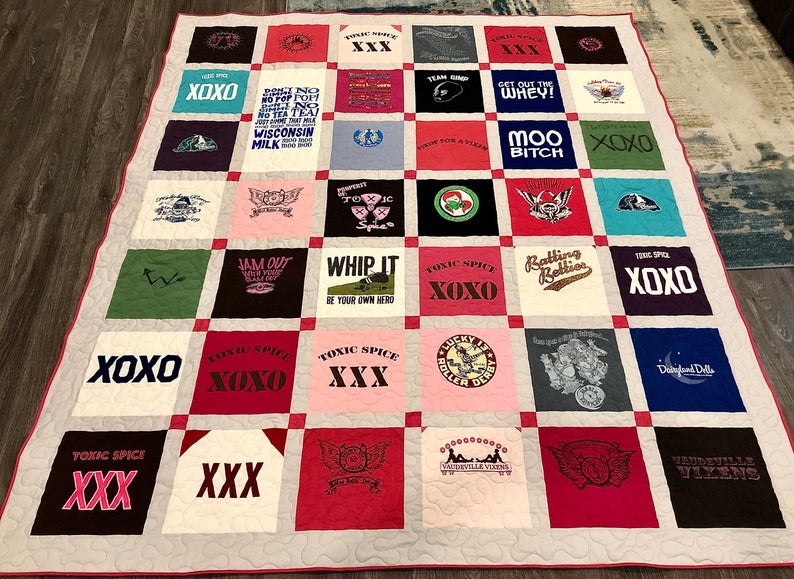 5. Jewelry
Jewlery is another great memory gift you can give to someone who has lost a loved one. After I stopped wearing my wedding ring my hand felt so sad without it on. My cousin has a jewelry website where you can custom make anything you want. I decided to make this ring with three diamonds representing me and the boys. You can also get birth stones put in if you want. They have even started doing rings where you can put a thumb print of your loved one on the inside of the ring. You can pretty much do anything you want.
Here is a link to her website. You can use COCO15 to get 15% off your purchase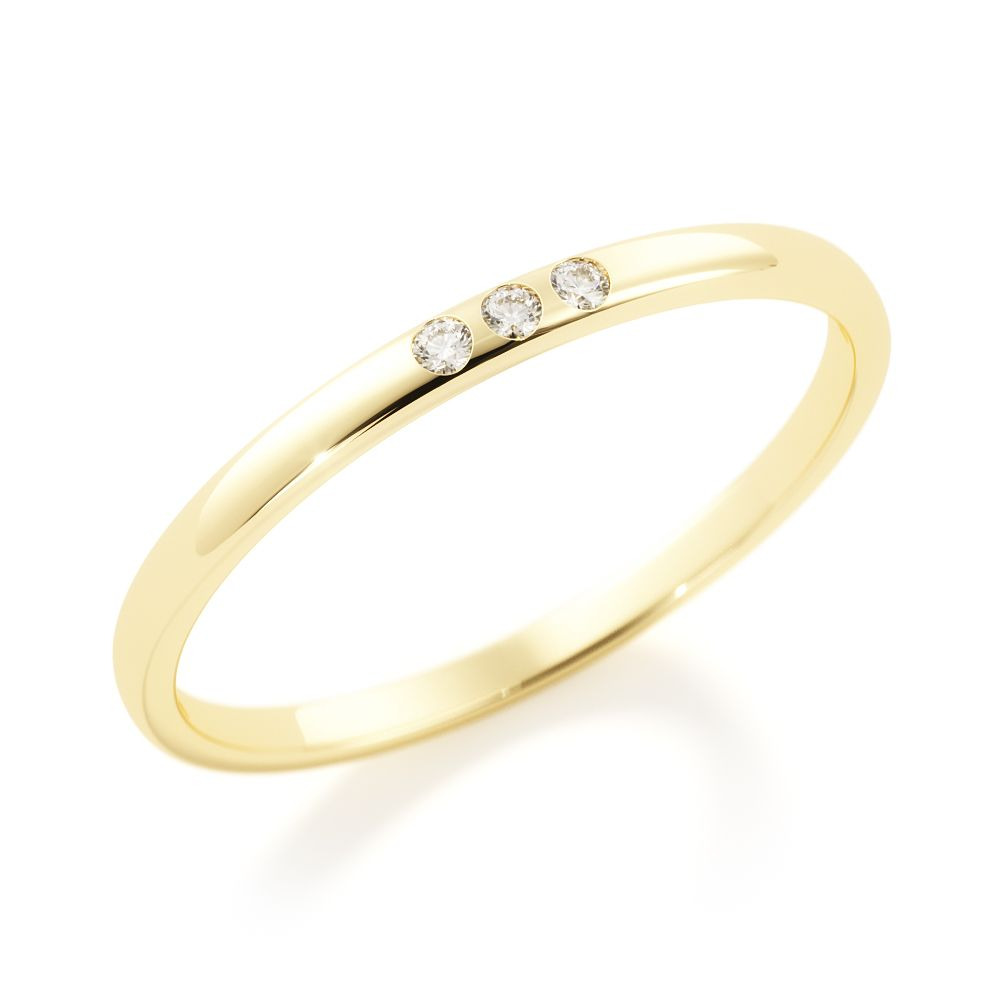 I also went to Etsy and typed in memory jewelry and a lot of beautiful things came up. I thought I would share some that I found on Etsy that would be such a great gift. You could have the person who passed away initials on something. You could have a favorite spot or date to have written on the jewelry. You could even have their favorite quote.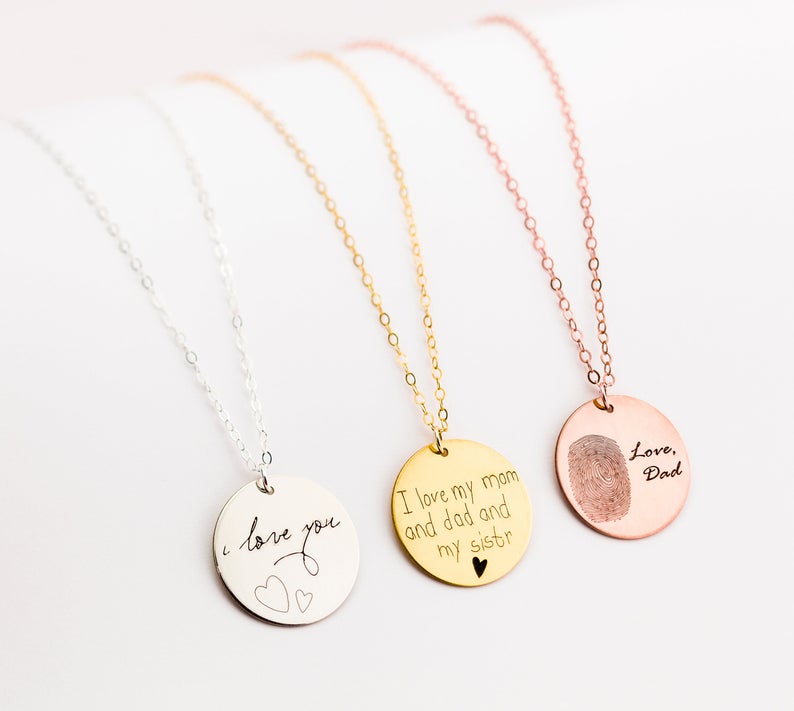 6. Photobook
My friends put together a photobook with some of my favorite pictures of Justin and I. It has been fun to look through and its another great way to show pictures of Justin to my kids. My favorite place to order photo albums is from Chatbooks.com That is where this book was made.
Other Places you can make a photo album
7. Memorial Journal
Journals might not be for everyone so you will know your friend best and what they would like. Some people find comfort from writing things down, so a journal would be a great idea.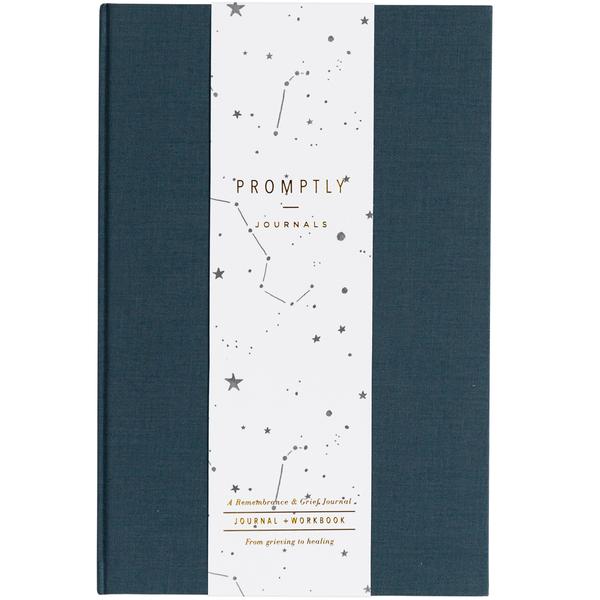 Personalized Journal
You can get a journal personalized with a phrase of something that was special to them. Cattle Drive Leather Co sent me this journal with a quote that I have used a lot since Justin has passed away. It's a quote that reminds me of him and his strength during his battle with cancer. It has multiple meanings and I really liked that it was personalized to me. Its a way to make a journal more special and a place they can write their thoughts and feelings down.
I hope this blog post was helpful in you picking out a gift for someone who lost a loved one. A gift won't magically make things better for a person who is grieving, but it will bring comfort for a small moment. It's a way to show your friend that you are thinking of them and you are there for them. The gifts I was given mean so much to me and I know my boys will also appreciate them as they get older. Memorial gifts are a way to remember and celebrate our loved ones!
Related Blog Post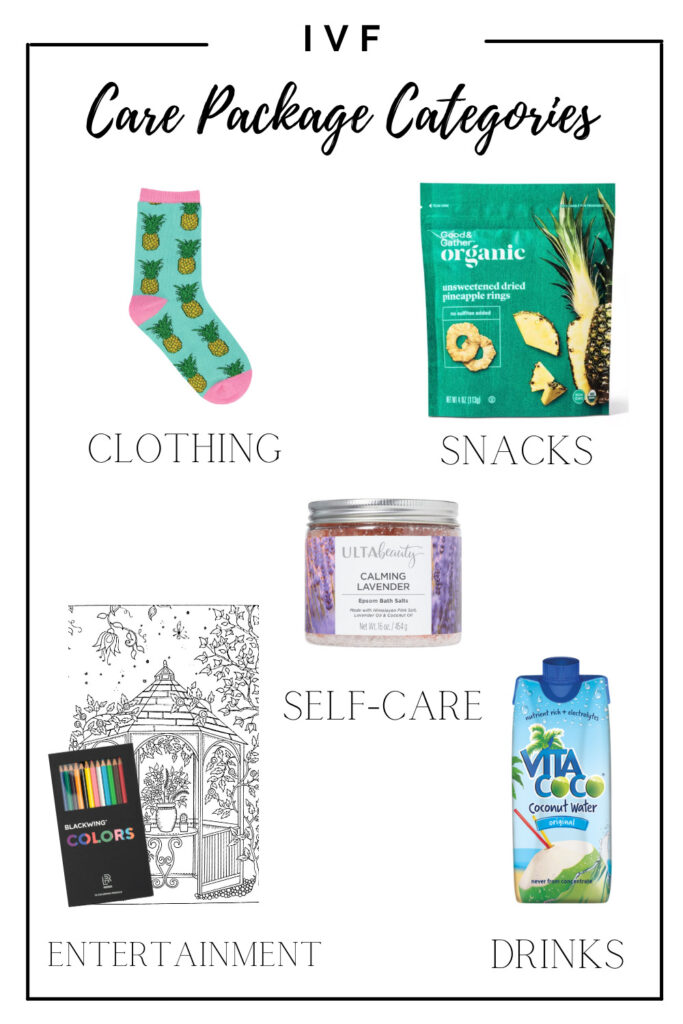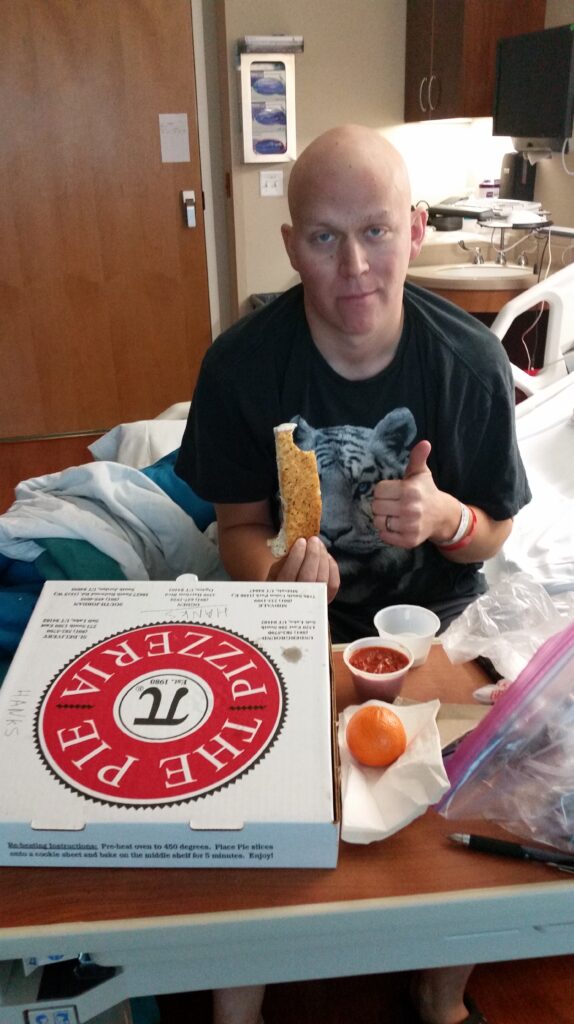 This post may contain affiliate links. See my Full Disclosure for further details.