Things in my kids bathroom that just makes sense
Things in my kids bathroom that just make sense. I wanted to share some things I put in my kids bathroom that have helped me stay more organized and helped my kids be more independent.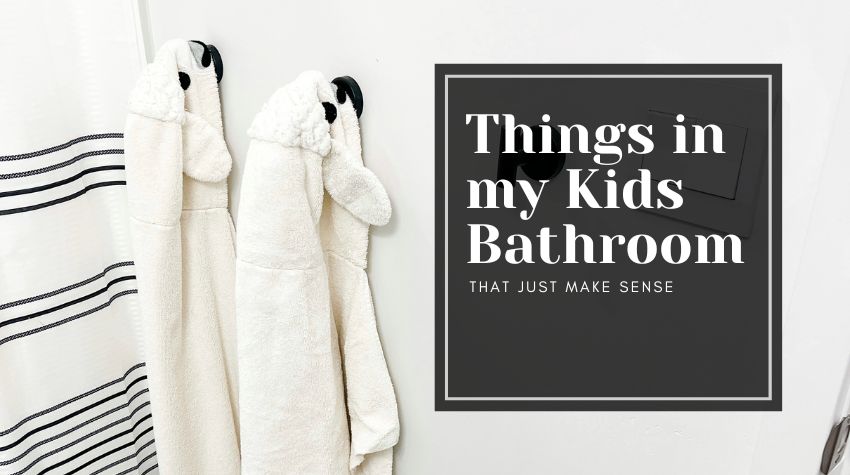 I love helping you out and keeping kid things organized. Check out my toy storage bins I use to organize all my kids toys.
Kids Bathroom Must Haves
I'm trying really hard to create a space where my boys can be more independent. I'm a single mom and I'm already covering all the responsibilities of both parent roles. It helps me a lot when my boys can start doing more on their own. I wanted to share some of the things I have in my kids bathroom that just make sense and have made life easier and more organized.
This has been a game changer for bath time. This is for sure a must have for a kids bathroom. Toys in the bathtub can be so annoying and make such a mess. This wire basket allows the toys to drain the extra water back into the tub. It's deep so you can fit a lot of toys in it. Its an easy clean up and I make my boys put the toys back before they get out.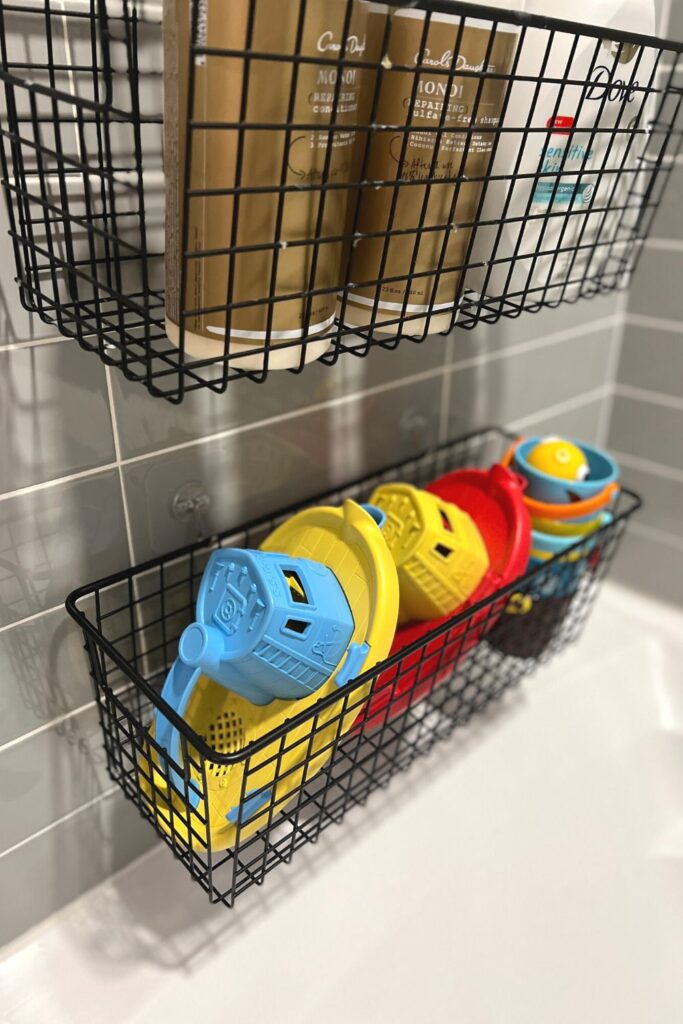 I tried suction hooks, but they wouldn't stay on. I finally got these stick-able tile hooks and they work great! If you want to remove them later you need to use a blow dryer to get them off.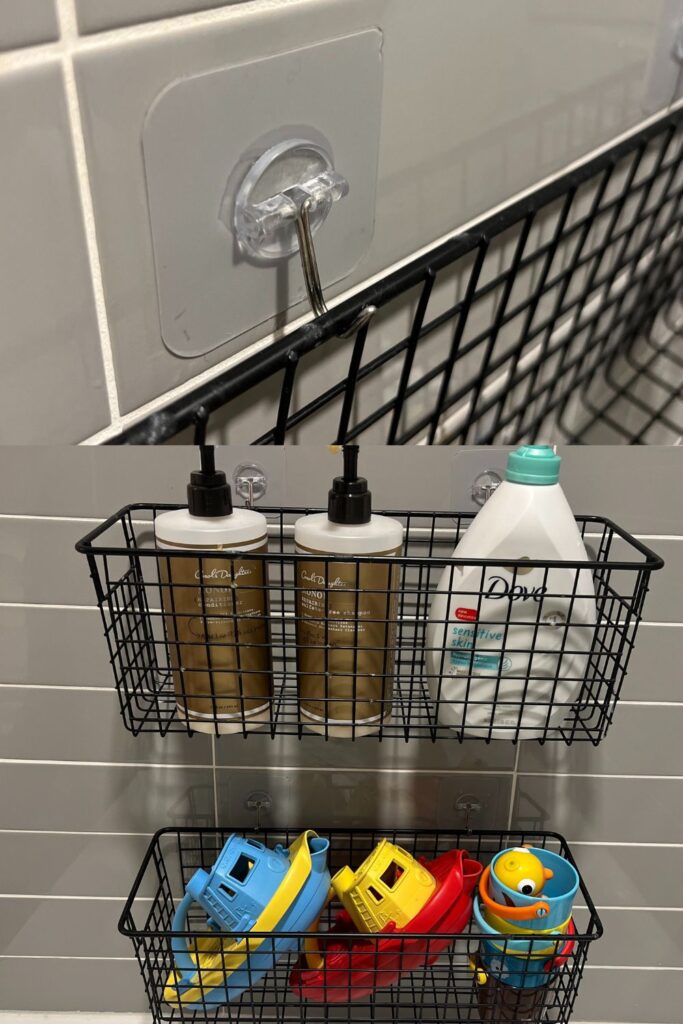 This post may contain affiliate links. See my Full Disclosure for further details.
When I moved into my new house they had a cheap bar for towels. I took the bar down and installed these black hooks. Hooks are easier for kids to use and hang up their own towels. I put these hooks 44 inches high. This way they could reach the hooks themselves.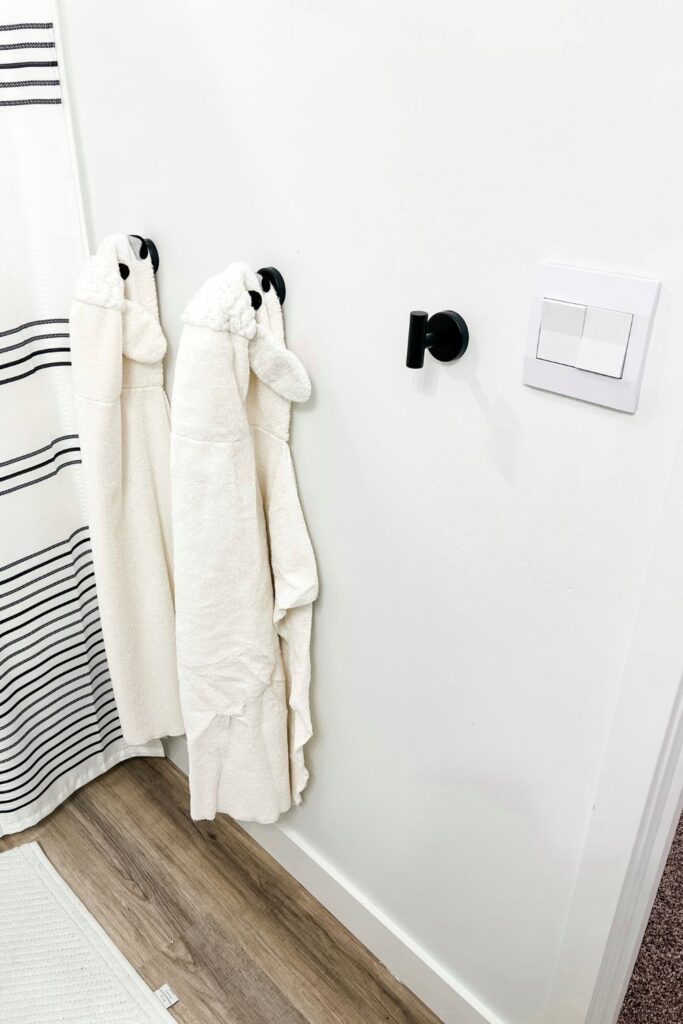 This toilet paper holder has been amazing and I'm thinking about getting them for every bathroom in my house. I love that there is a spot for wipes or tissues. I also love how easy it is to install the toilet paper. So easy my boys can do it themselves.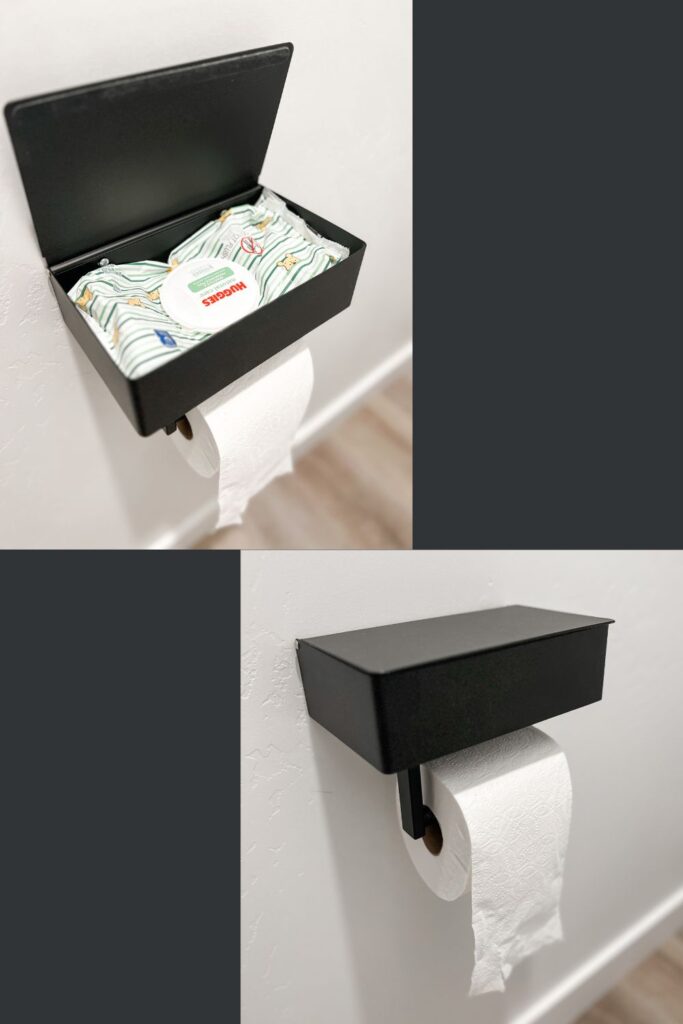 This has also been a must have for a kids bathroom. This toothpaste dispenser squirts a normal amount of toothpaste on the tooth brush. So easy for kids to use and it allows them to be more independent and start brushing their teeth on their own. Before I would always apply the toothpaste because my kids would make a big mess if they did it.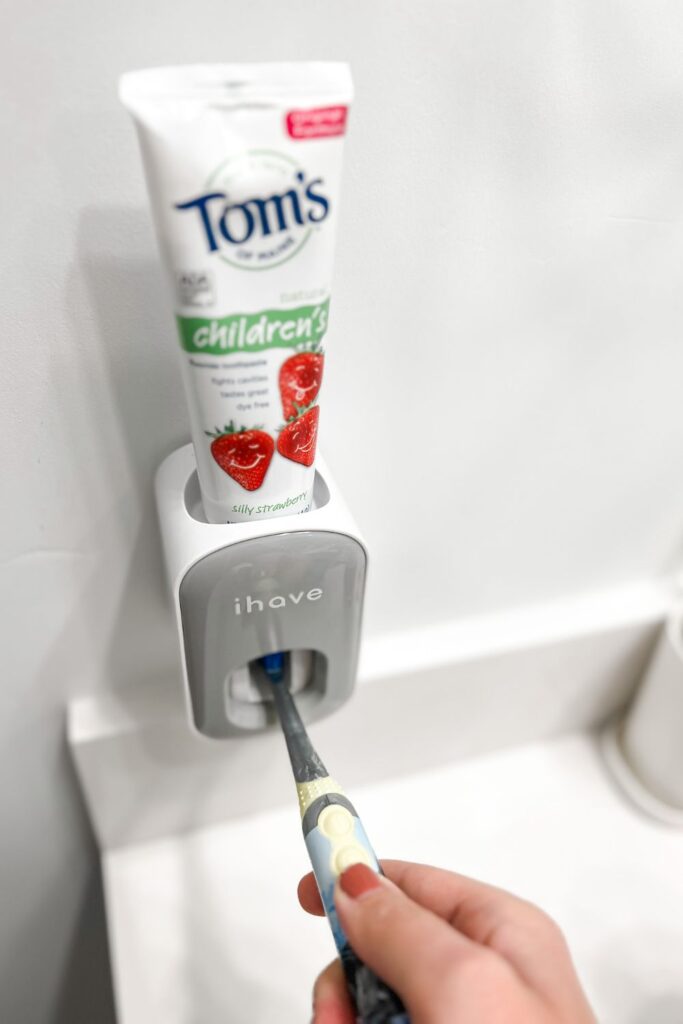 I love having storage next to the bathtub and above the toilet. I use to store their shampoo in the bathtub, but my boys would find it and dump it all out or play with it. I like keeping the bath soap up high and keeping my wash cloths there as well. It's nice to have extra storage. I also used one of those wire baskets to put extra toilet paper.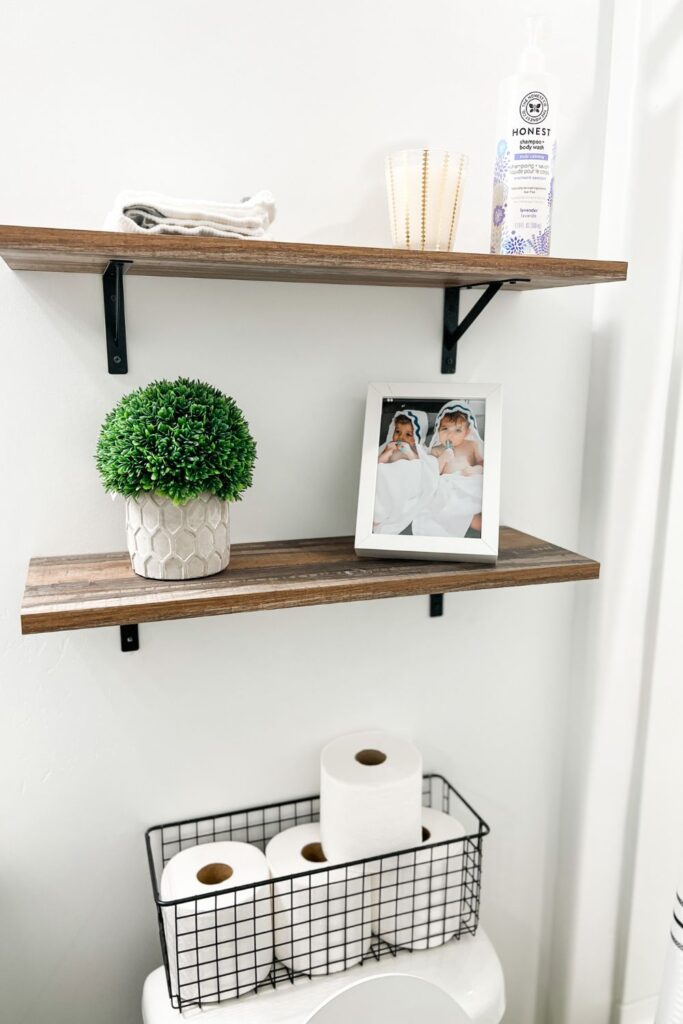 You might also be interested in: