The best toy storage bins
If you are looking to organize your toy room these are the best toy storage bins out there! I love organizing and I've tried a lot of different bins over the years and these clear bins from the container store are by far the best!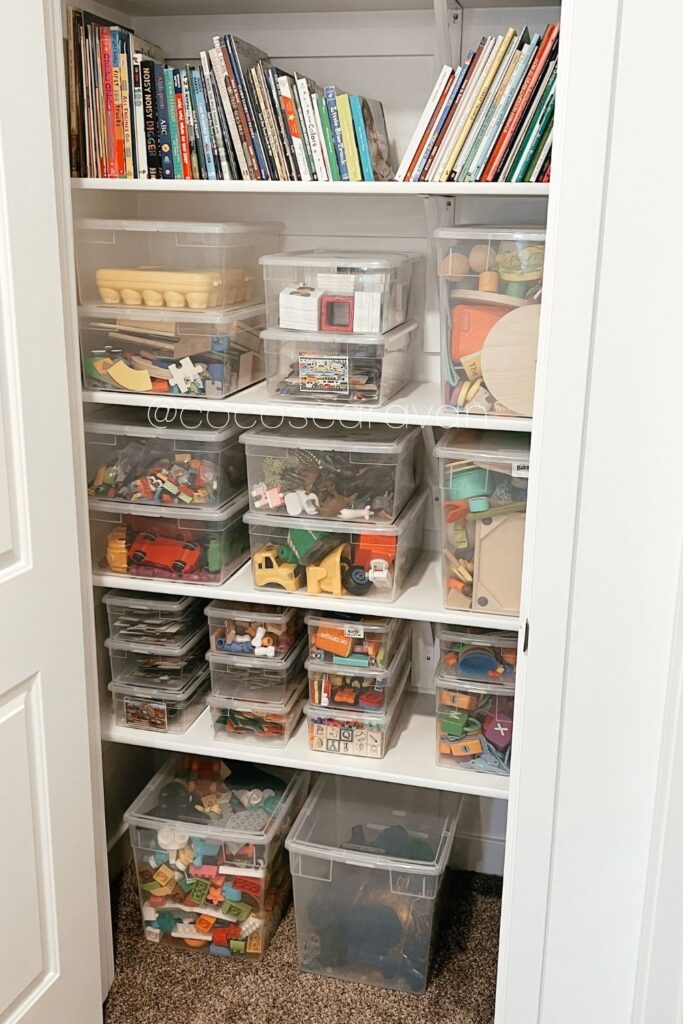 You can see how I organized my kids crawlspace playroom HERE.
Why I like them
I love having clear bins for anything, but specifically for toys. Your kids can easily see what is inside and visually it looks so good.
Are they worth the price?
I've learned the hard way that its better to pay a little more and get better quality products that will last. These bins are a staple at the container store so they will never go away. You will always be able to buy them no matter how long it has been so they will always match. I've tried the cheaper route buying bins from Walmart or the Dollar store and they just don't last.
The benefit of toys in bins
I love keeping toys or activities in toy storage bins. When you have too many toys out at once it can be overwhelming and distracting. When there is too many toys kids will naturally take less care of them. I like to keep their toys and activities in a closet/cupboard and allow them to pick one out at a time. When they are done playing with that bin of toys, they put it back.
Link to Toy Storage Bins
Here are the links to the toy storage bins. You can find the link right below the picture.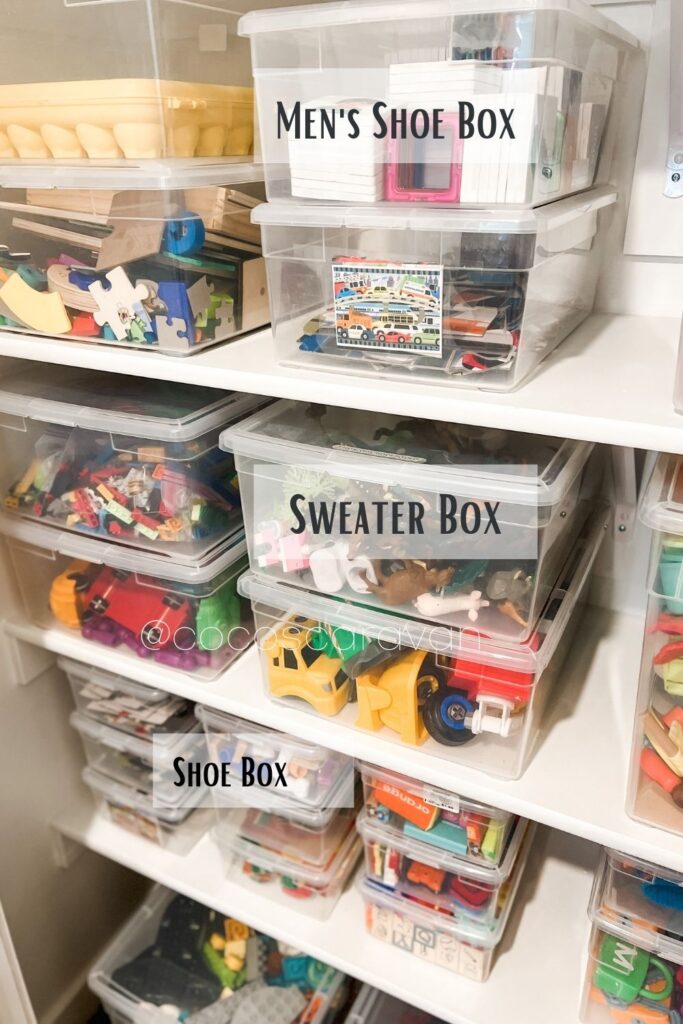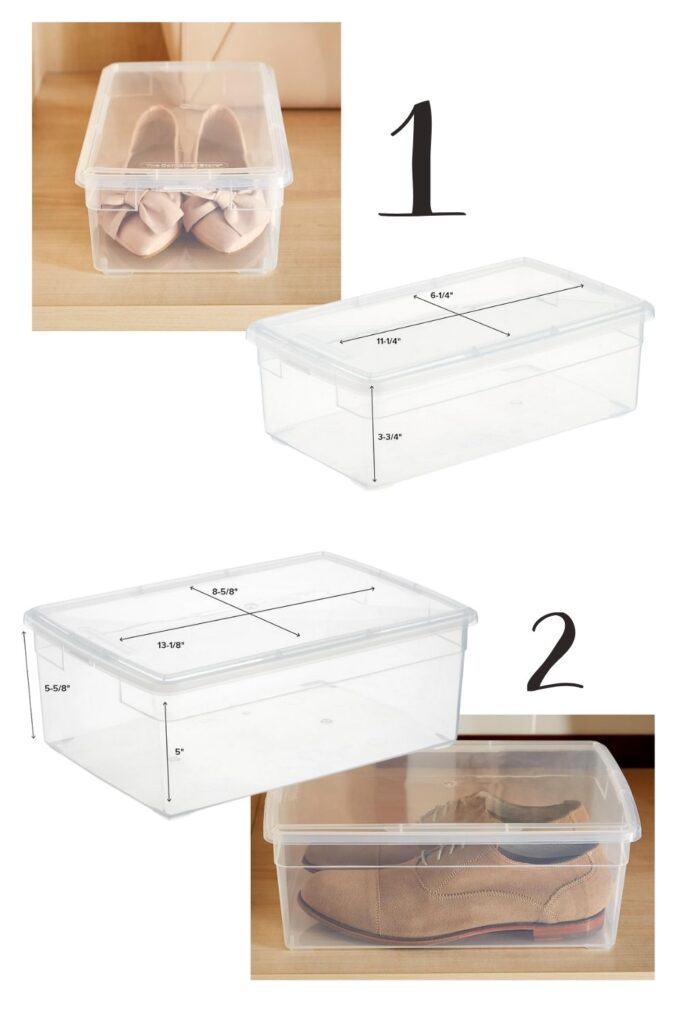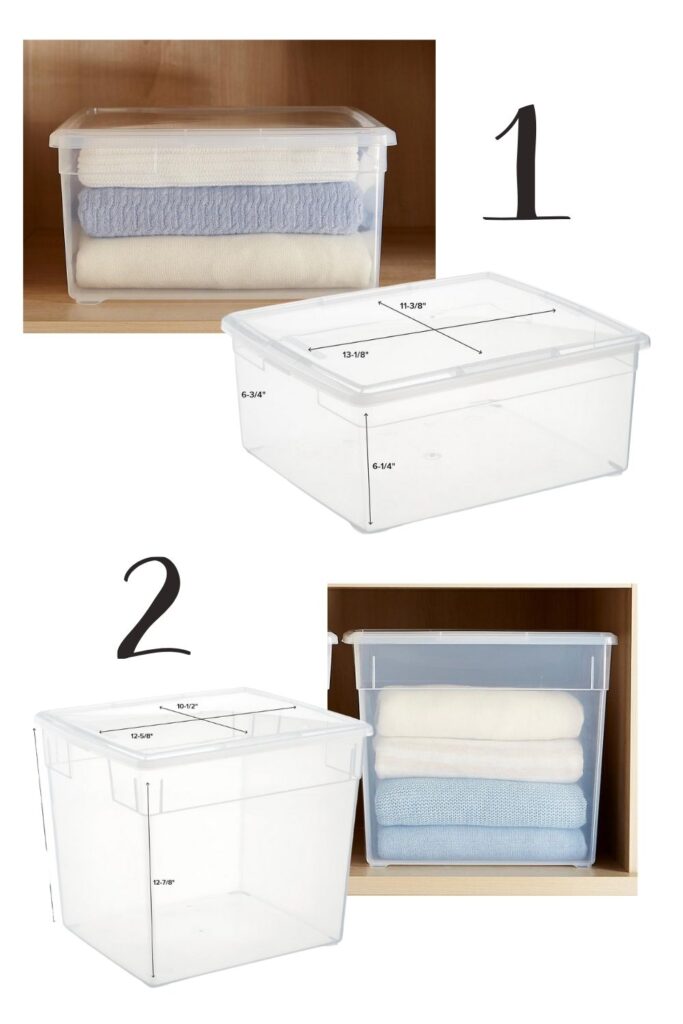 Other ways you can use these bins
You can use these toy storage bins for about anything you want. I also use them for puzzles or all their arts and crafts. It easier to contain them into categories.
Puzzles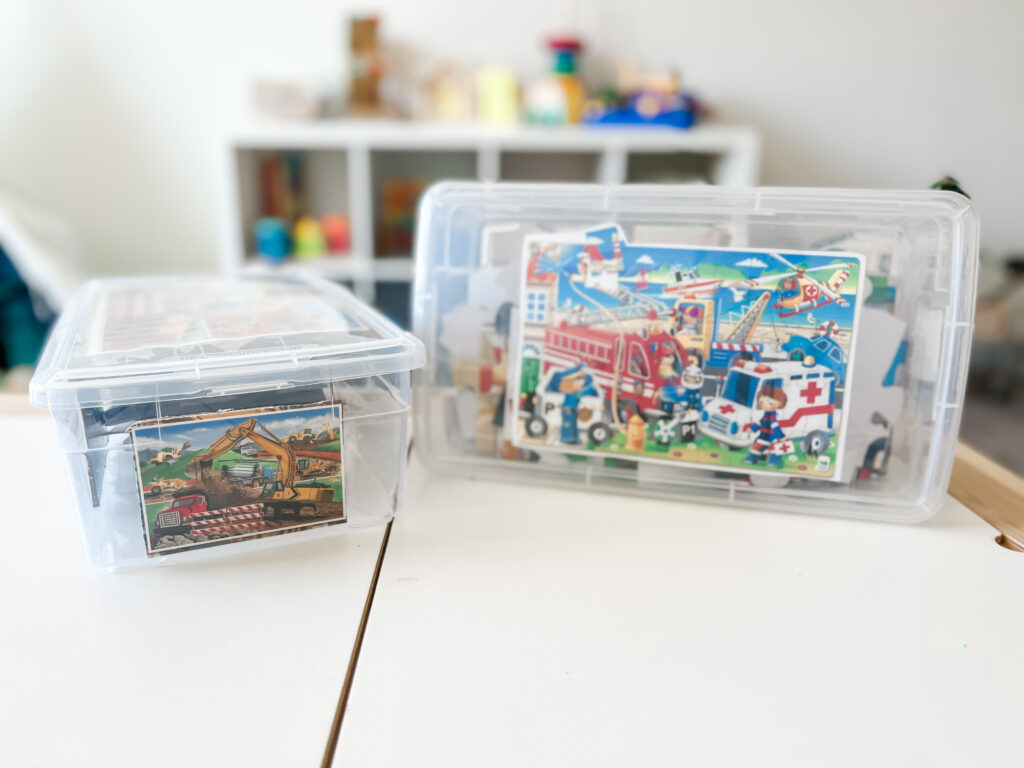 Arts and crafts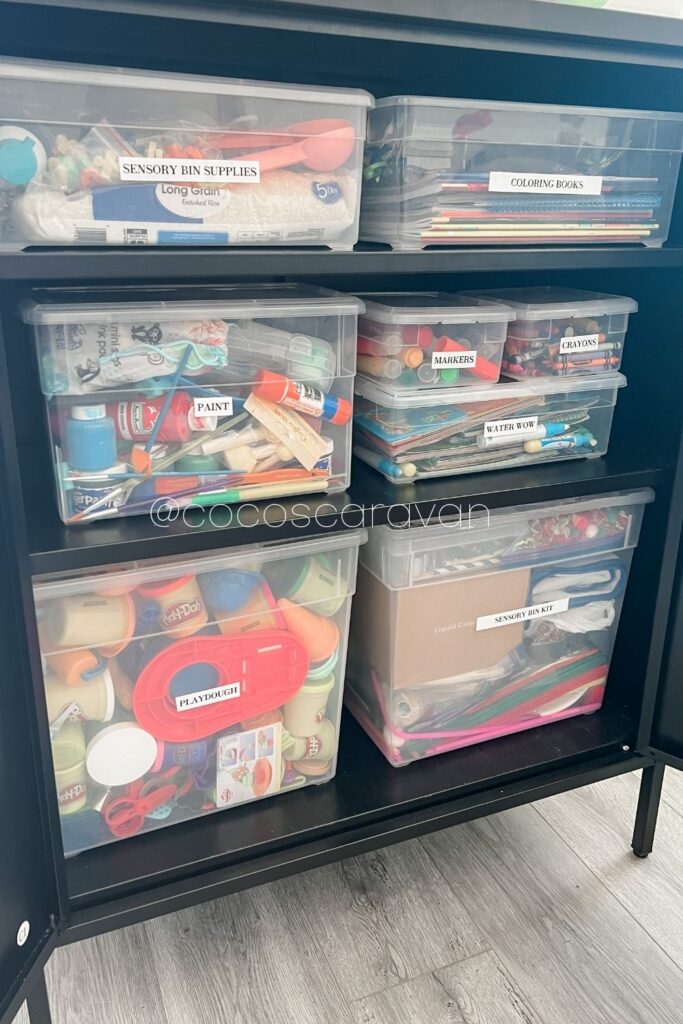 Similar Blog Post