Here is a list of the cutest play kitchens for toddlers. Some of these play kitchens are so cute you won't mind having them in your own kitchen or playroom. The kids will have so much fun and they look adorable! See my favorite play kitchens below!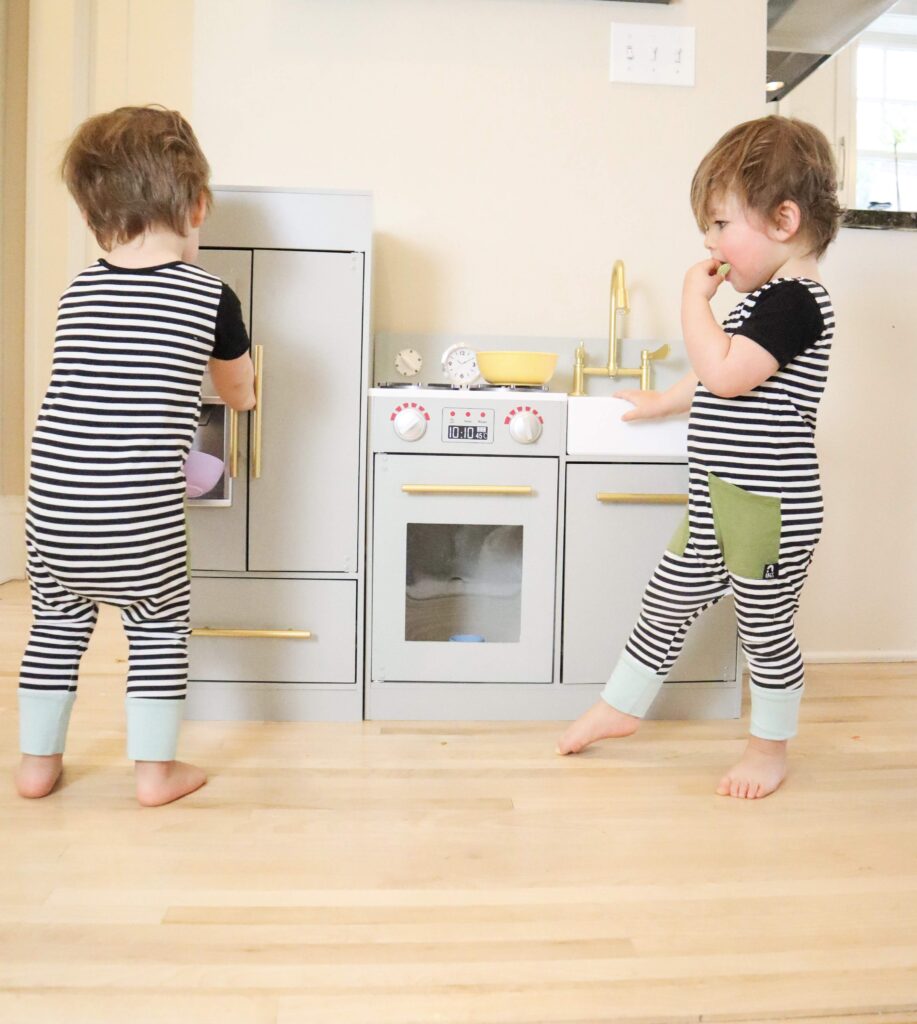 I love sharing my favorite toddler toys and play things. Make sure to check out my top favorite toddler toys blog post HERE
The cutest play kitchens
I included play kitchens that are reasonably affordable and then added some play kitchens that are a more on the expensive side, but so adorable. I thought it would be good to add a mixture of both for whomever wants to see.
This is the play kitchen I have for my boys and they love it. It is very affordable and its the perfect size for a smaller space. I don't have a ton of space in my basement apartment and this was perfect. I also liked that the fridge was separate from the sink/stove. It's fun to move it around and do different things. You can see how it looks in our crawlspace playroom HERE.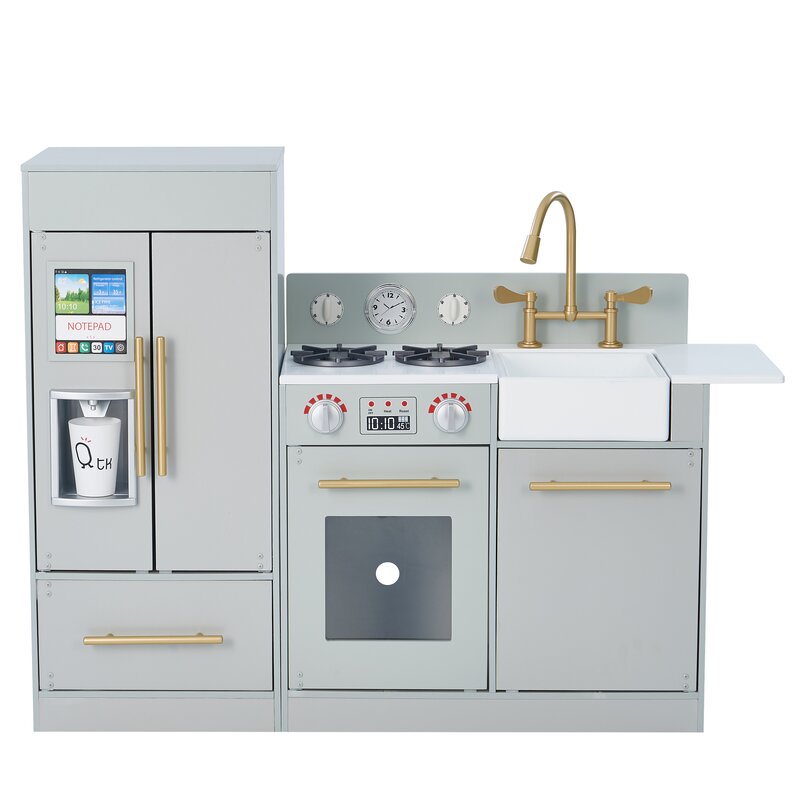 This is has over 6,000 reviews on Amazon and a reasonable price if you don't want to spend a lot on a play kitchen. Make sure to check the size on this play kitchen because it is on the smaller size. Perfect for younger kids and smaller spaces.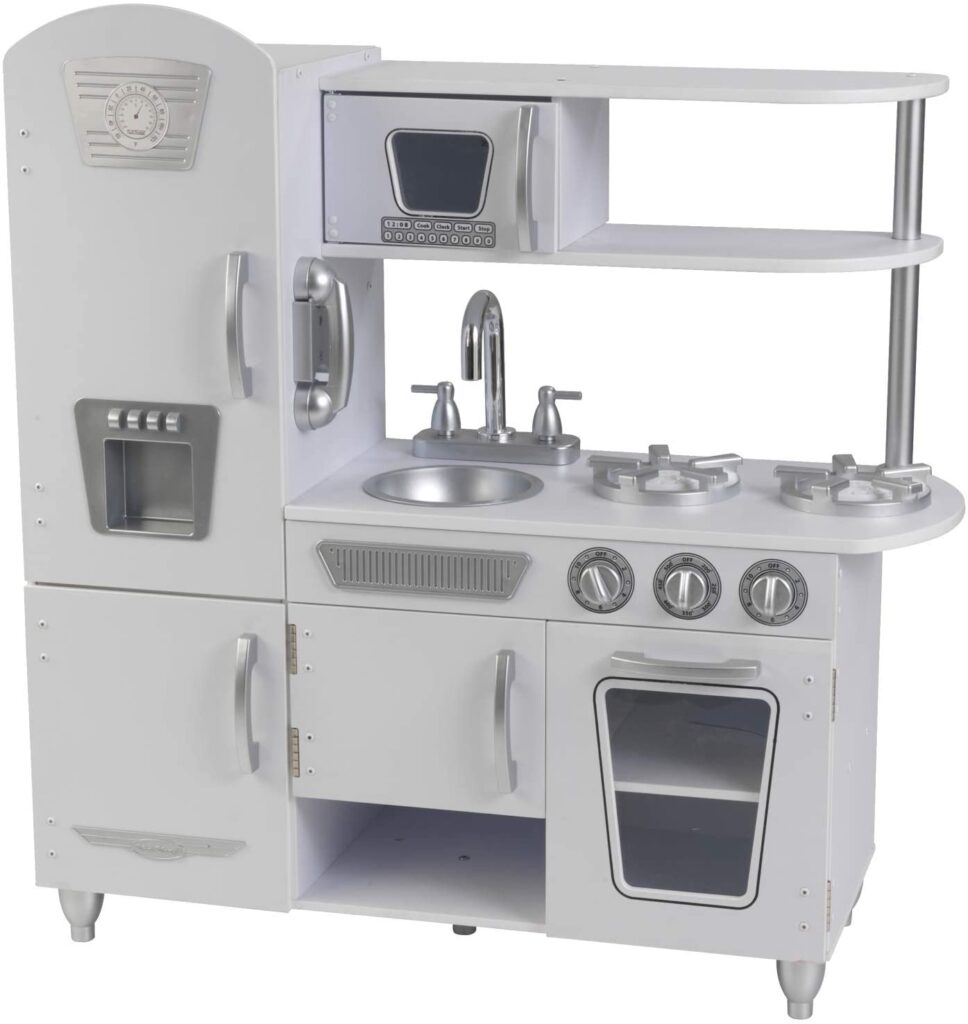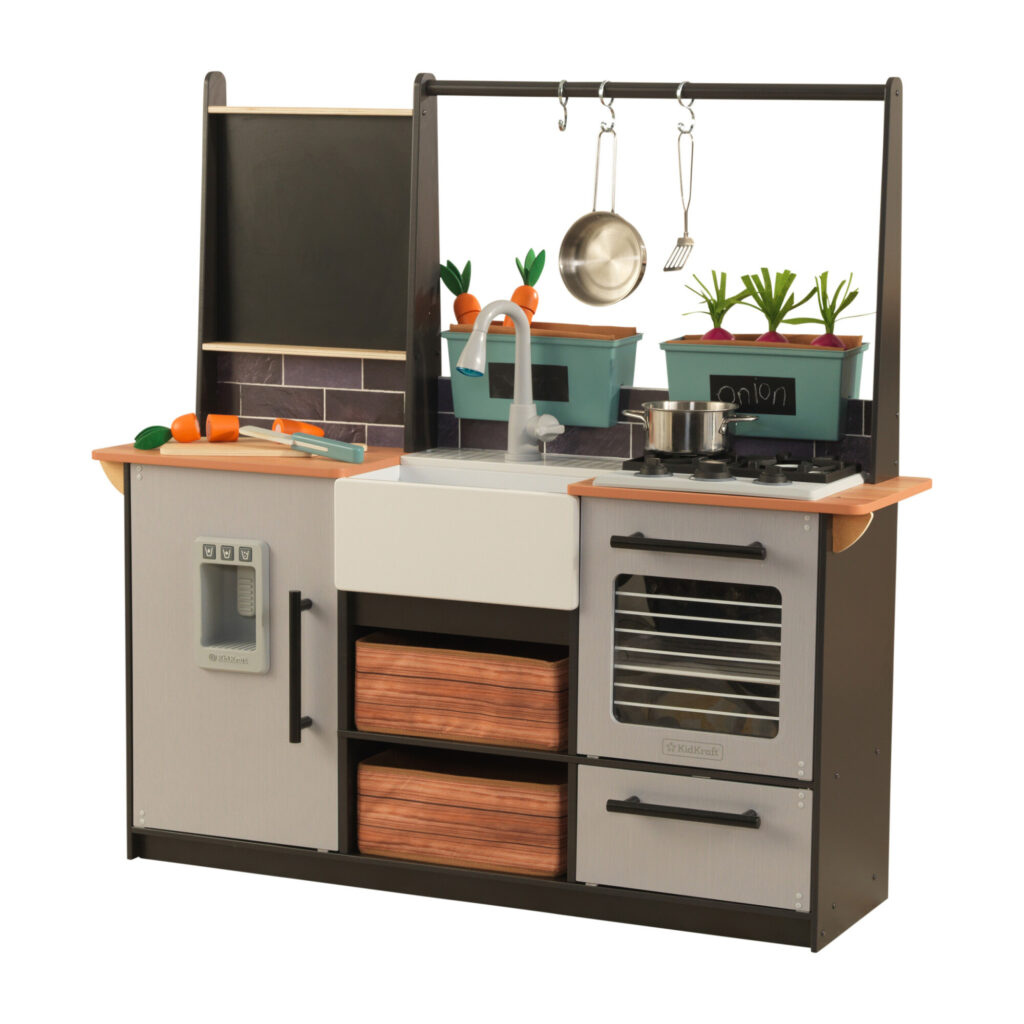 I love Teamson play kitchens and this white one was so adorable! Its a little bigger than the one we have and perfect for your home.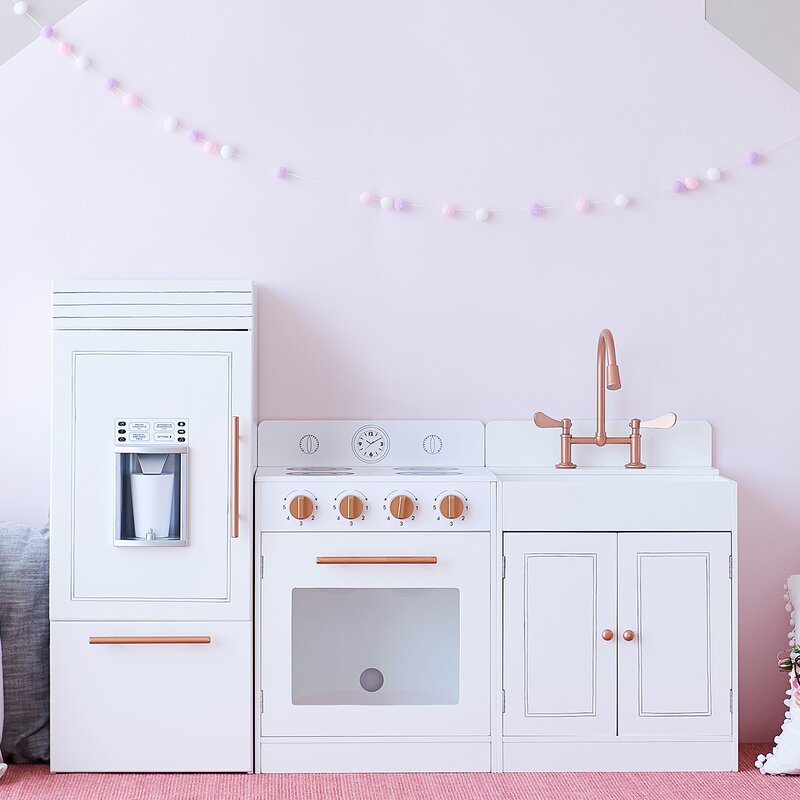 I can't get over how adorable this play kitchen is form the Hearth and Hand collection. I've been trying to get it for months, but it has been out of stock. Keep looking to see if they restock.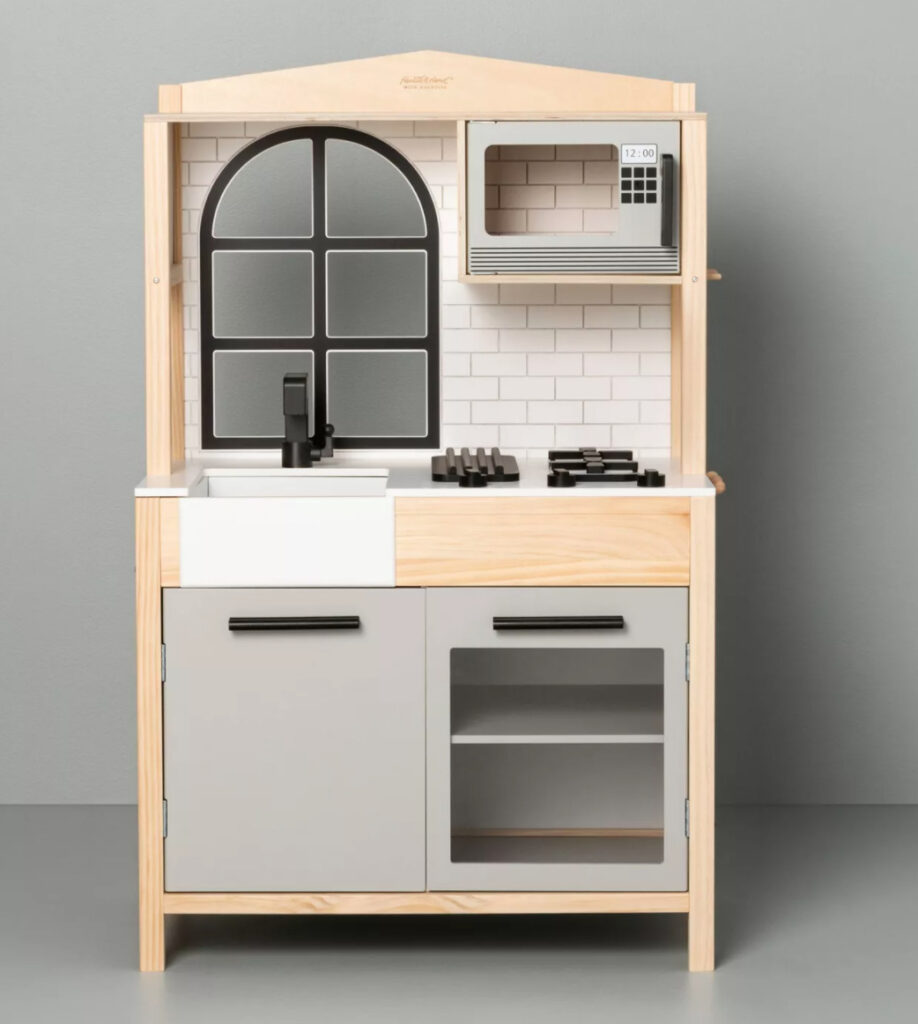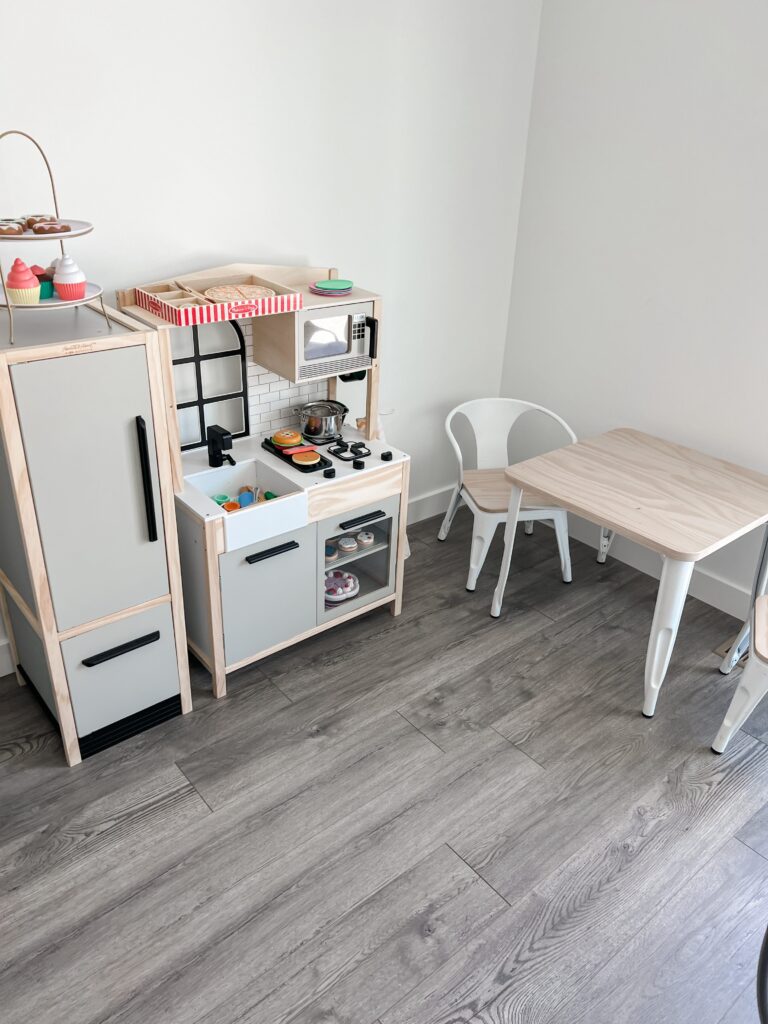 This white play kitchen from Pottery barn looks so sturdy. I love the white and gold combo and just can't get enough of it.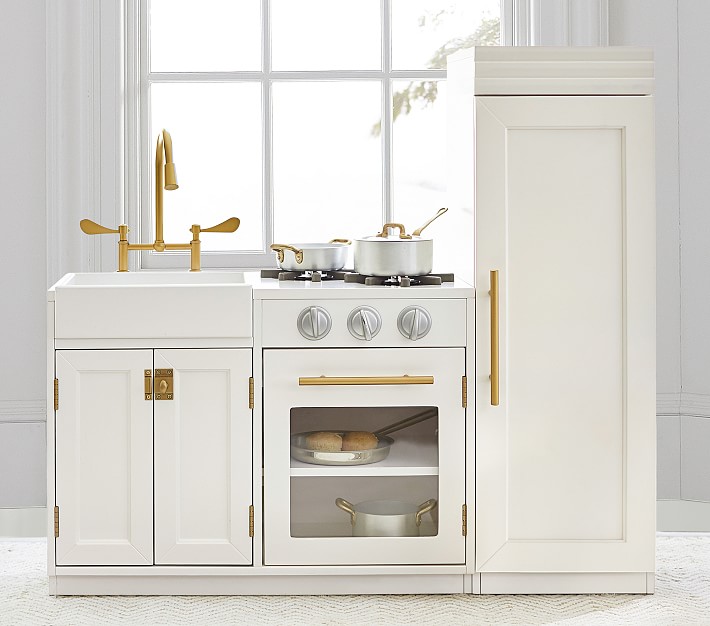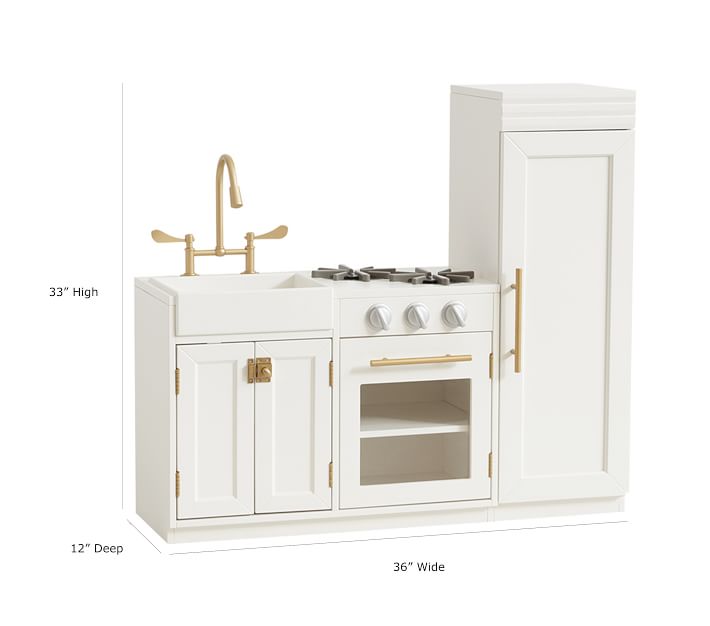 This modern mid-century play kitchen is the cutest ever. I died when I first saw it! This is perfect if you want a more modern look in your kids play kitchen. This is more on the expensive side so keep that in mind. I can't believe how cute some of these play kitchens are!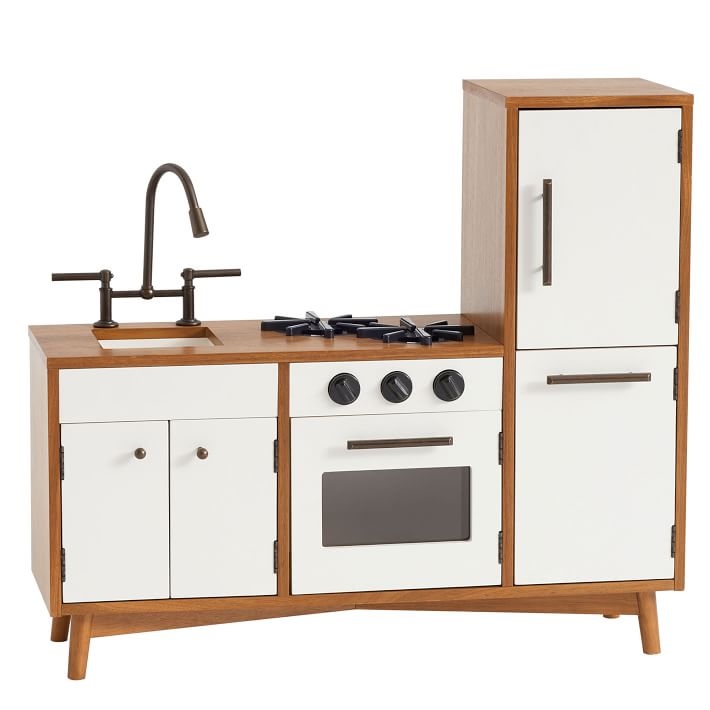 Loved this one from Pottery Barn kids and love that it comes with a fridge. This looks so sturdy and would last a long time.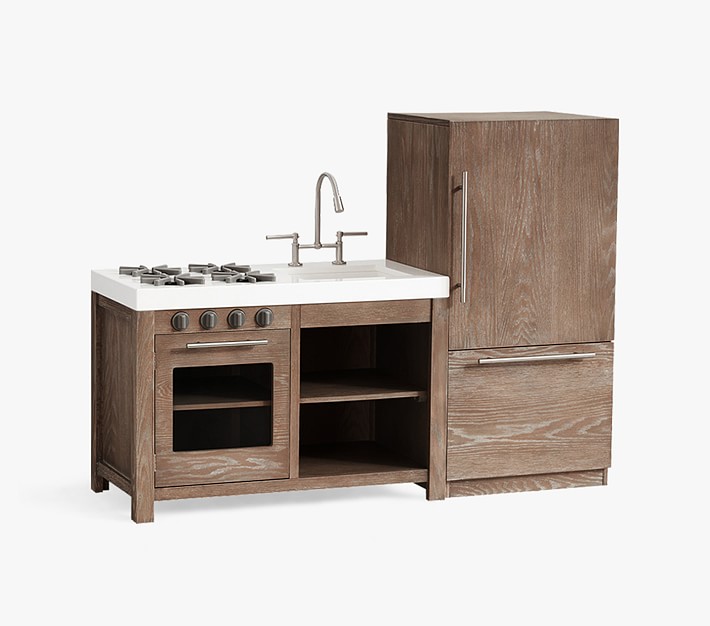 This play kitchen from Ikea is such a great price and I've seen people do the cutest DIY makeovers with this play kitchen. I've saved some ideas to my Playroom board on Pinterest if you want to see some of the ideas i'm loving. I think this would be a fun DIY project and I'm tempted to buy this kitchen just to make it over.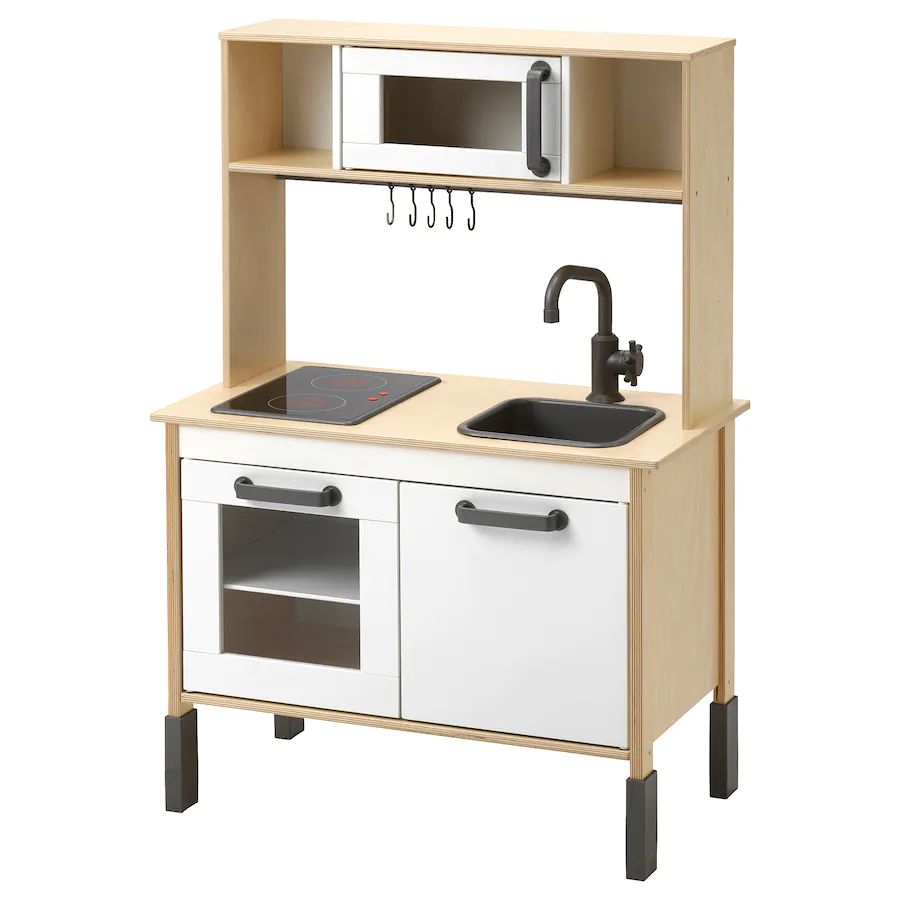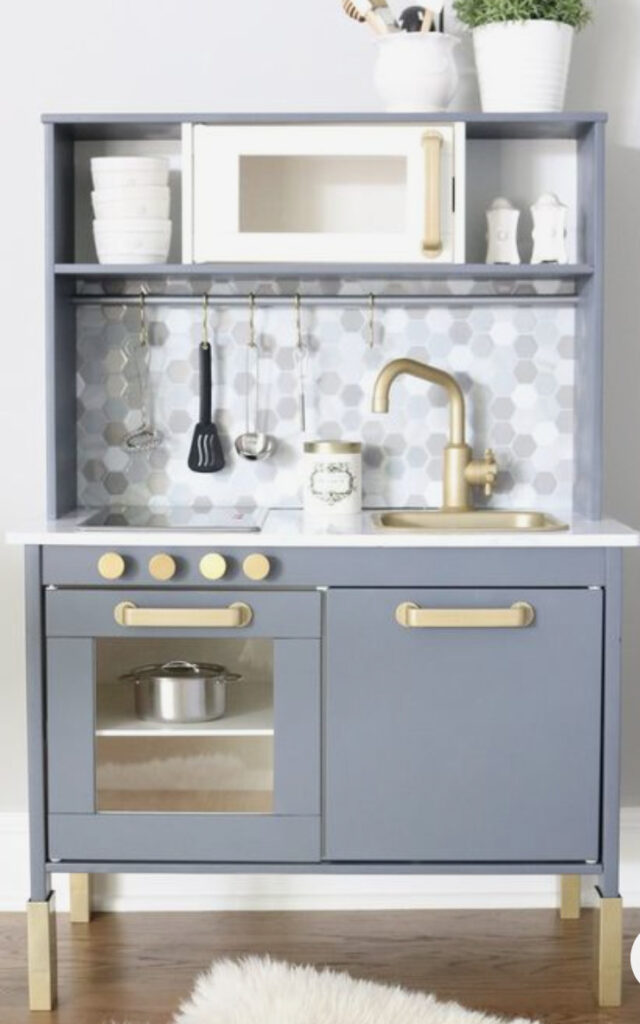 I can't believe how many adorable play kitchens there are now. It was hard to pick my top favorite, but the ones from Pottery Barn Kids are my favorite. The one play kitchen I have from Teamson lasted a year before the handle broke off the sink. I know the Pottery Barn Kids and the West Elm are way more expensive, but they seem like they are more durable and would last longer. Curious to someone who owns one how it has lasted for them. (Comment below if you do)
DON'T FORGET TO PIN THIS TO YOUR FAVORITE PINTEREST BOARD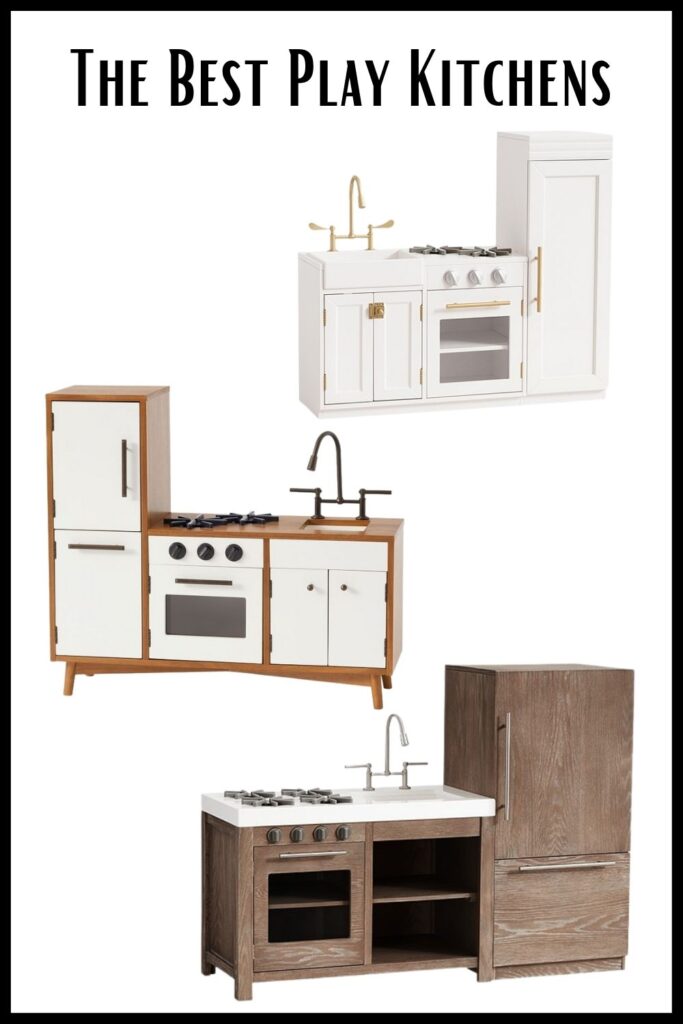 Similar Post You Might Be Interested In