The Best Play Food and Accessories
If you are looking for fun and good quality play food I've got your back. I listed our top favorite play food and play food sets we use in our home.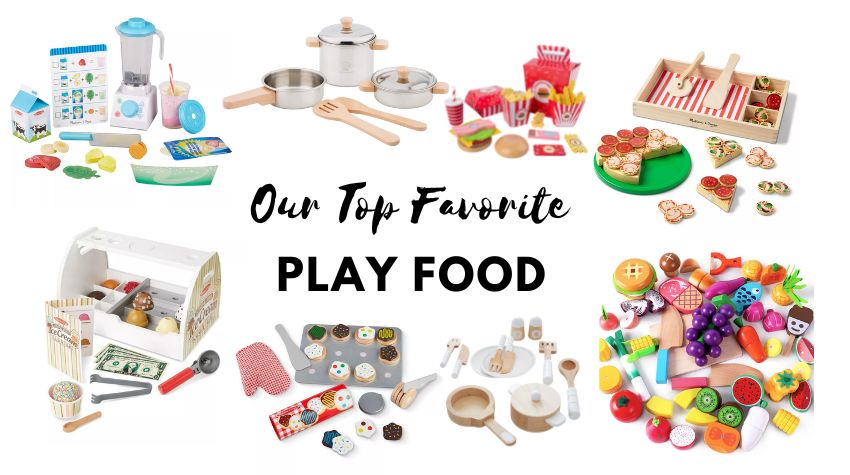 I turned their play kitchen into a restaurant and they have been having so much fun. I list my top favorite play kitchens if you want to see what we have at home.
Benefits of playing with Play Food
Play food is an essential tool for imaginative and pretend play in children. These miniature food toys can be used to imitate real-life situations, such as cooking and eating, and can help children develop important life skills, such as problem-solving, social skills, and creativity.
Play food can also help children learn about healthy eating habits and nutrition. They can pretend to cook and eat a balanced meal and learn about different food groups and the importance of a healthy diet. This can also encourage them to try new foods and develop a positive relationship with food.
In addition to these educational benefits, play food can also help children develop their fine motor skills. Holding and manipulating small items such as play food and utensils can strengthen hand muscles and improve dexterity, which is an important precursor to more complex skills like writing and typing.
Food
I love wooden play food. I've tried the plastic play food and wooden is by far better and last longer. I find that with the plastic food it breaks and doesn't keep its form. My top favorite play food is the number 1 I listed in the picture below. I got this set when they were two years old and they loved using the knife to cut the food. Its my number one choice! Melissa and Doug also has a cute wooden set that is a little cheaper. Link to food below pictures.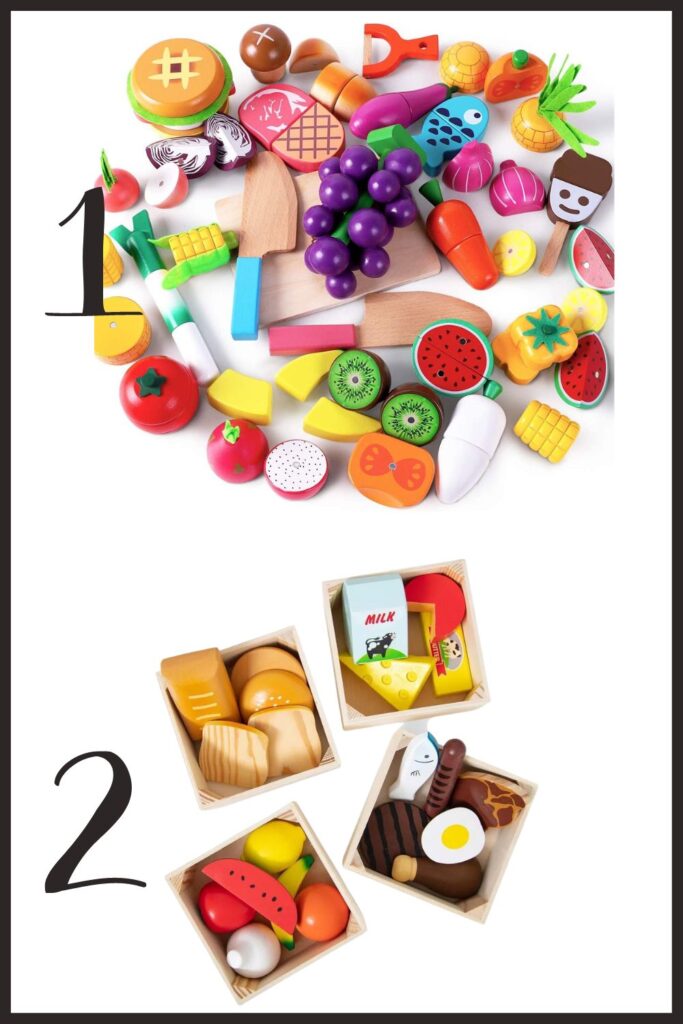 Play Food Desserts
I listed some of our favorite play food desserts that my boys play with at home. Really anything that is the Melissa and Doug brand is high quality and you won't go wrong with your purchase.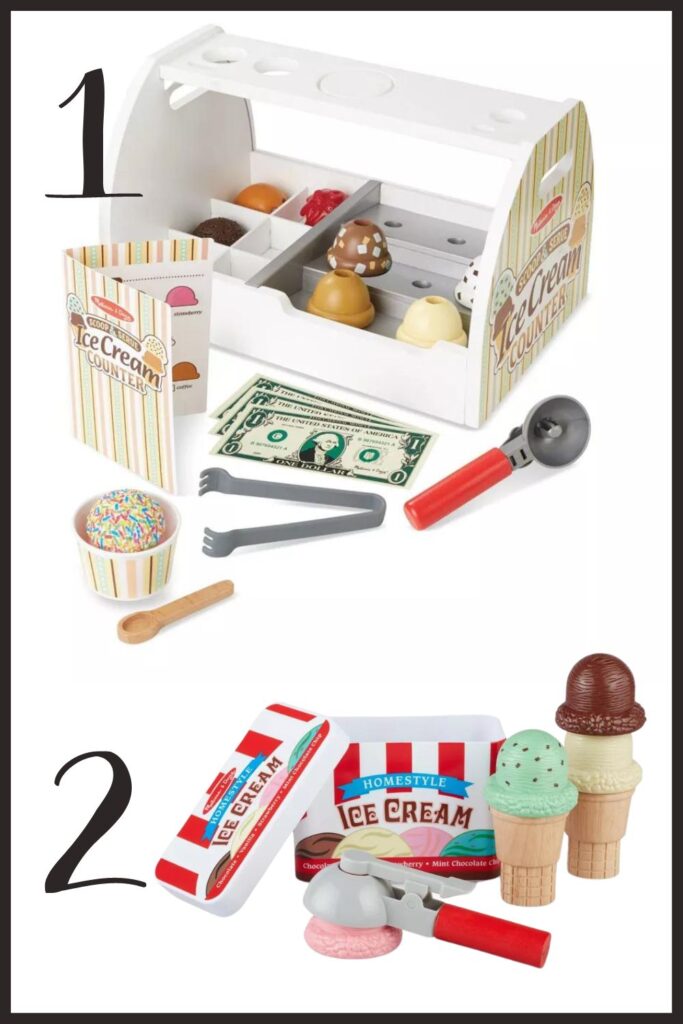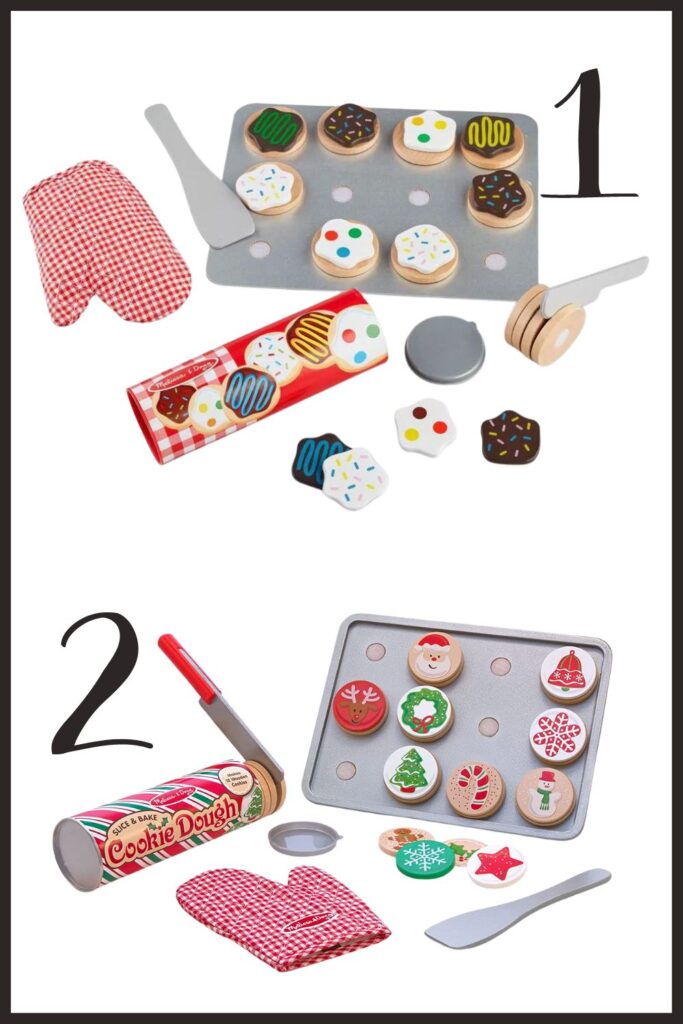 After my boys second birthday they were obsessed with birthday cakes. I got this purple one on Amazon and they love it and play pretend birthday party all the time.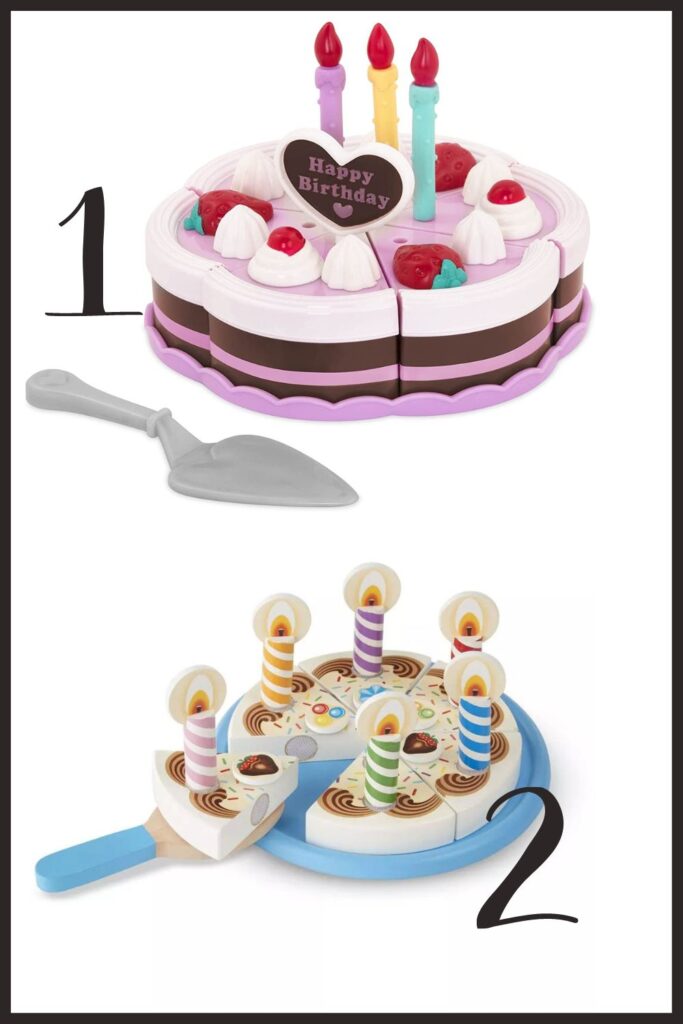 Link below pictures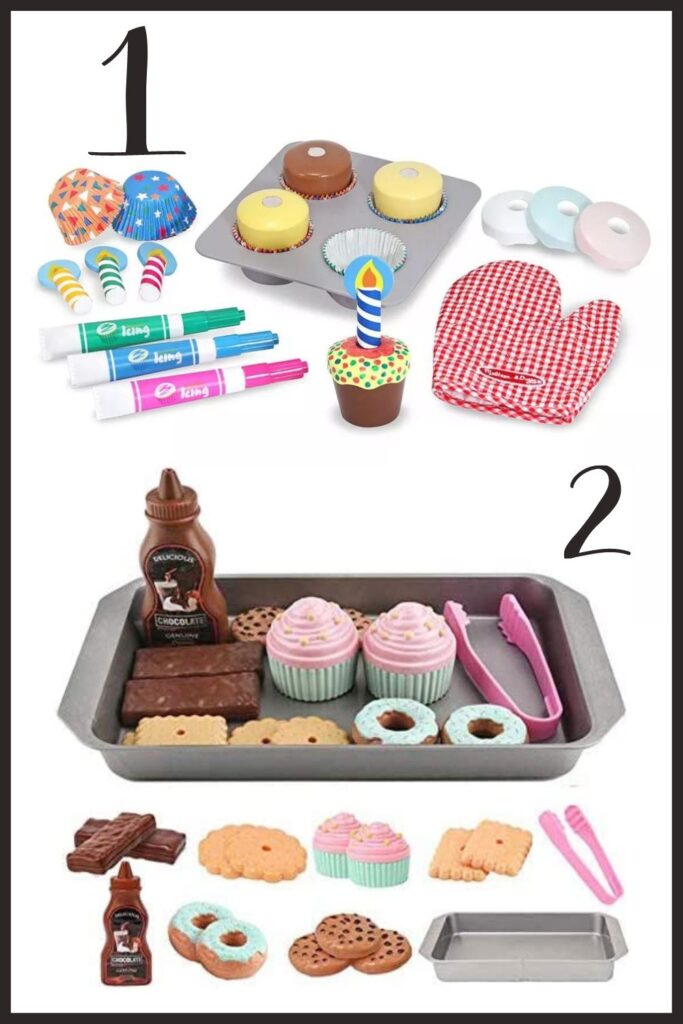 Play Food Sets
These are play food sets that are so fun for playing restaurant. We have the pizza one and they love pretending to cook and cut the pizza.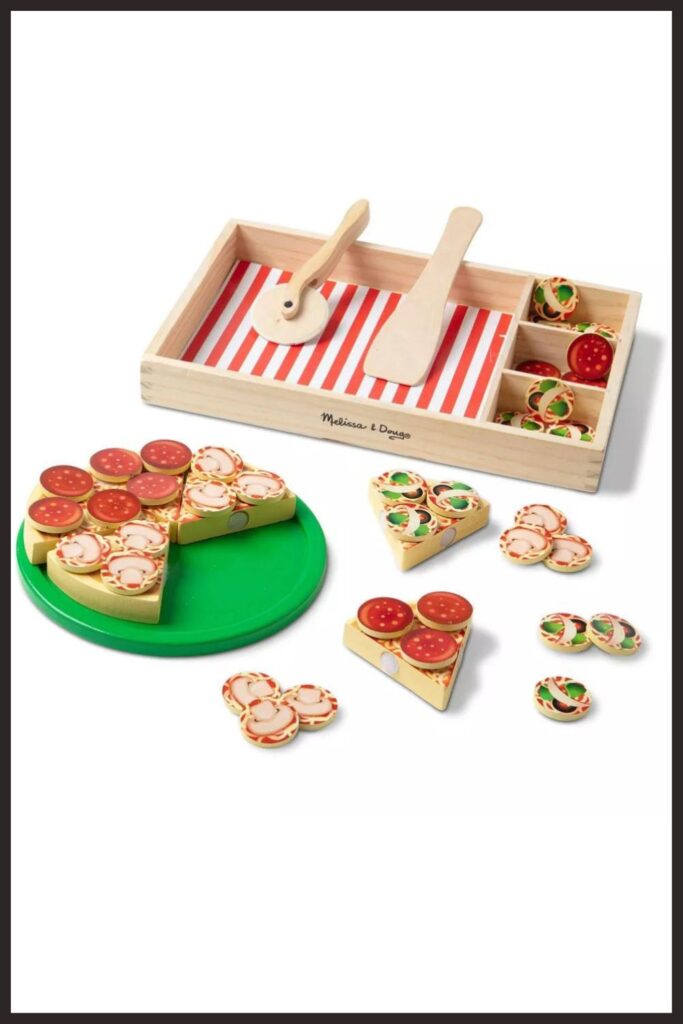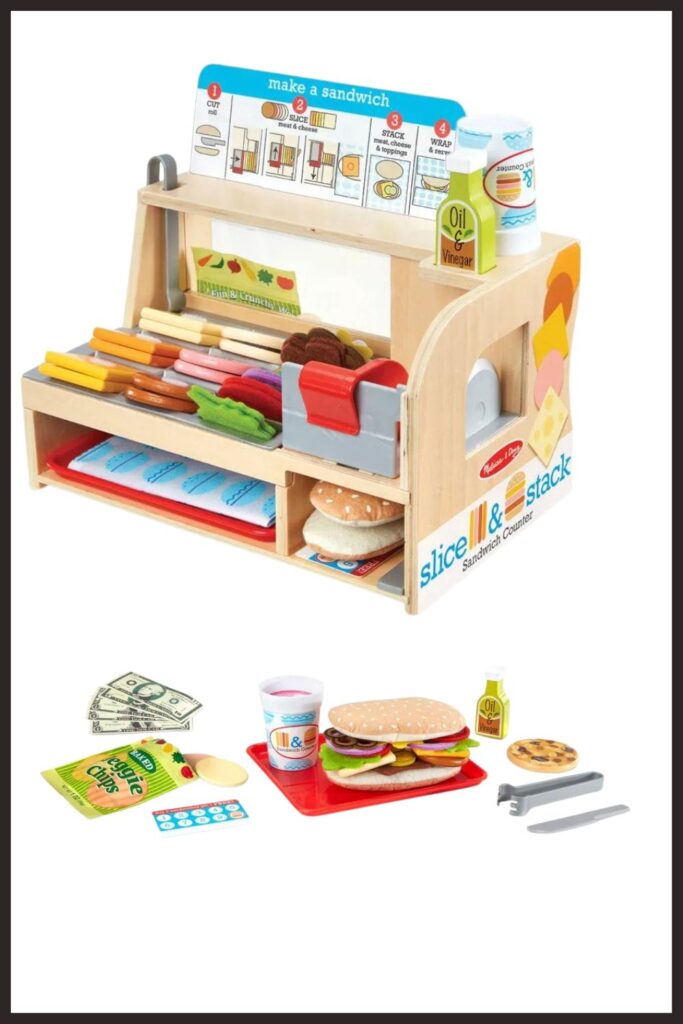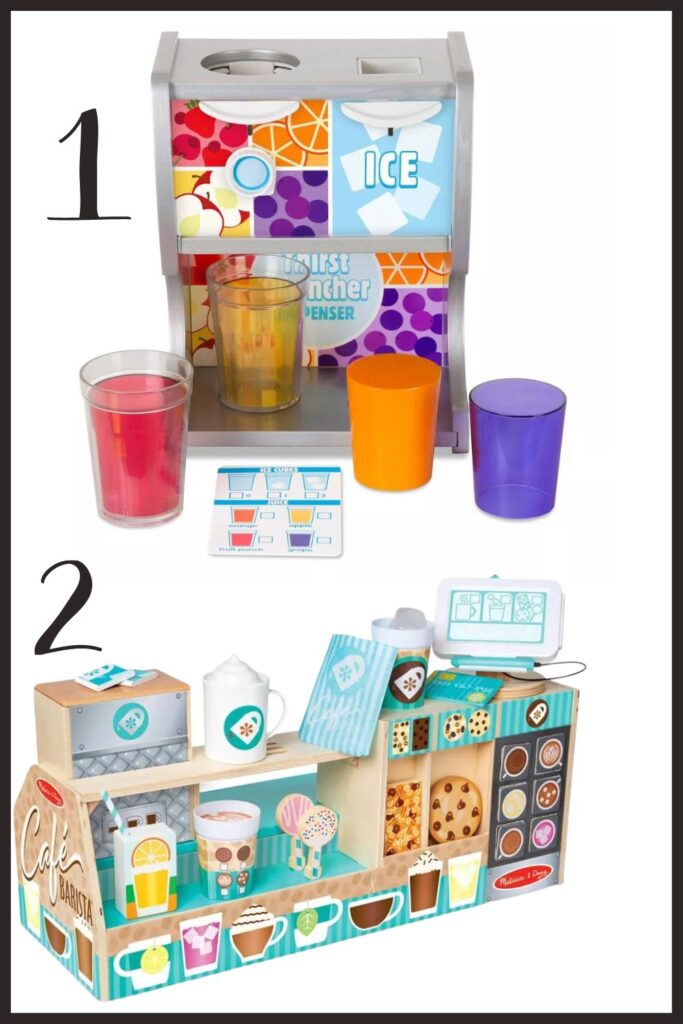 Play Food Kitchen Appliances
I got my boys the smoothie maker and they played with it for weeks. They love playing pretend restaurant and taking orders. Its so cute to see! I will be buying more of these appliances over time. It's just been too much fun to watch them play restaurant.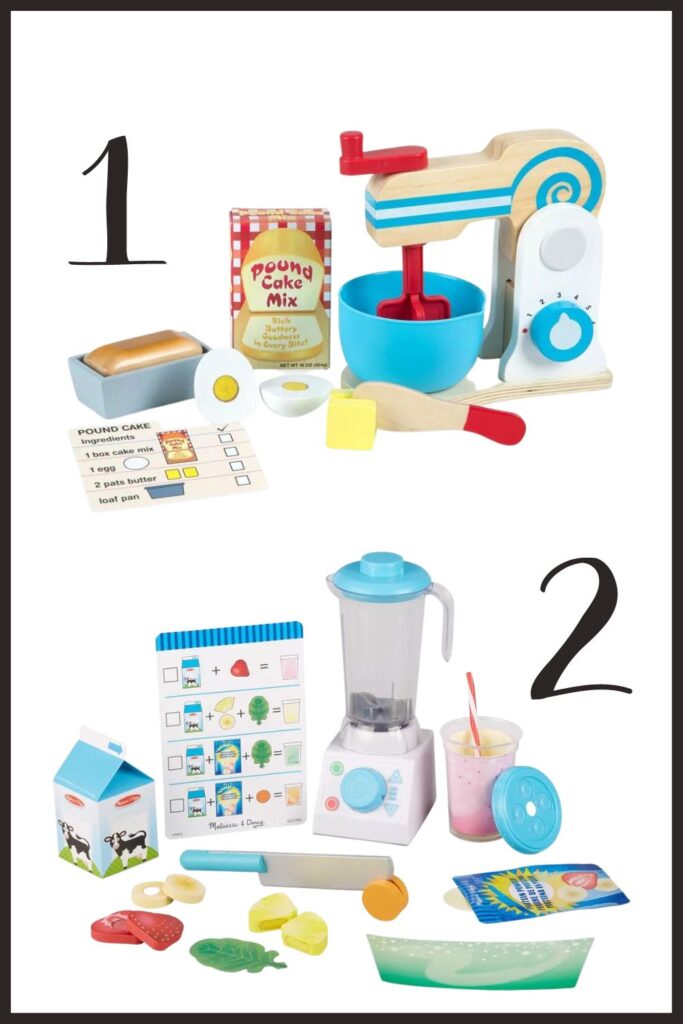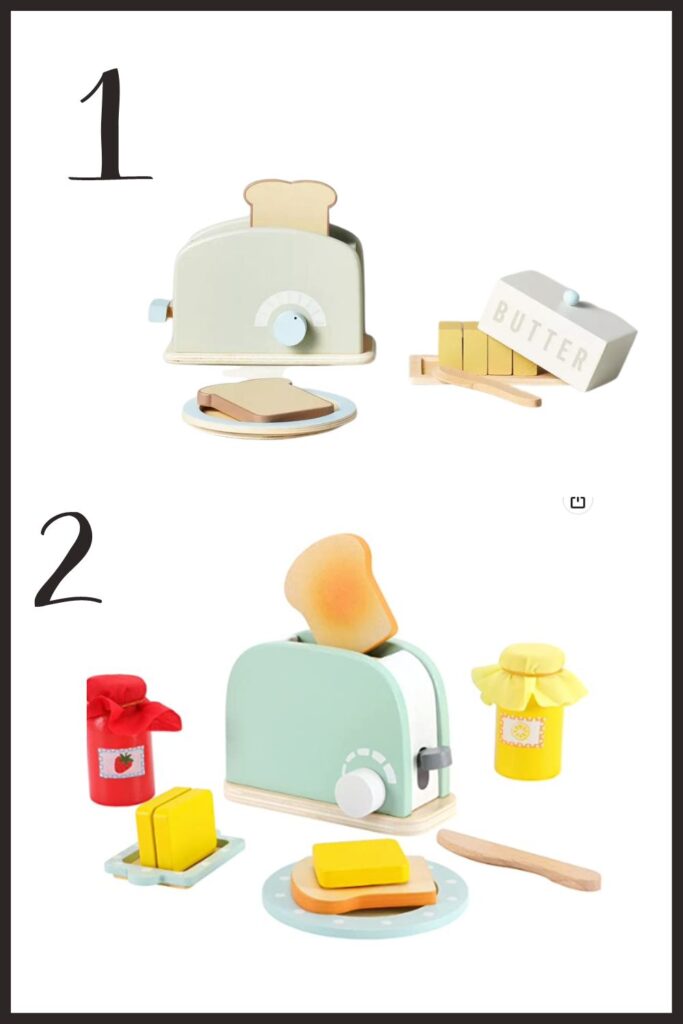 Dishes
We have the steel pots and and pans from Amazon which last a lot longer than plastic. I can't find a lot of cute options for plates. If you have any great suggestions I'd love to hear them in the comments below. Links below pictures.
Pots and Pans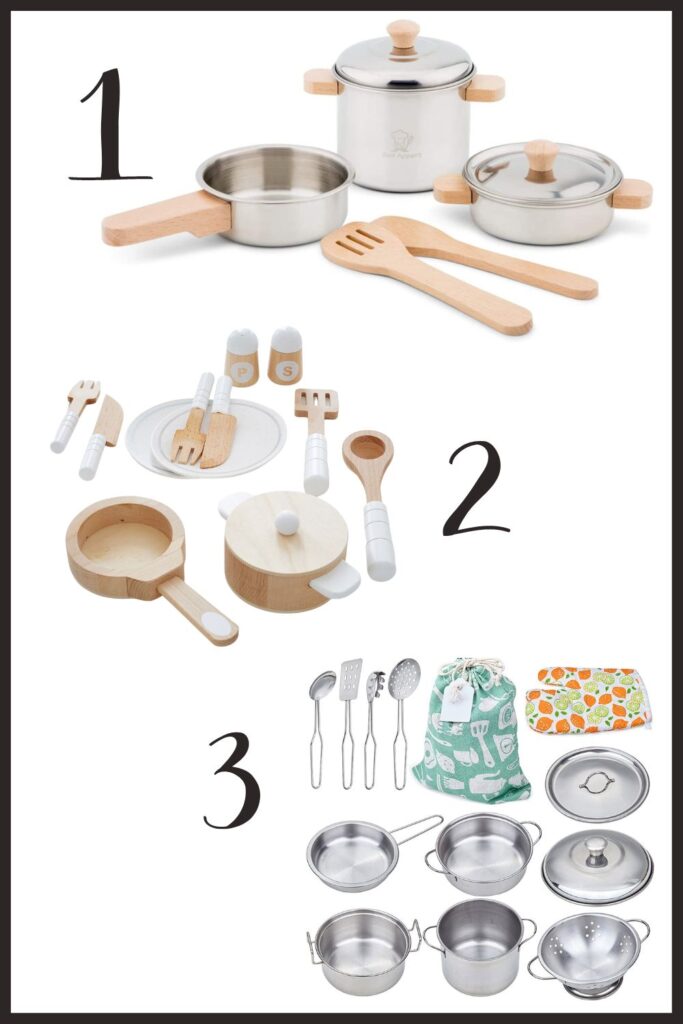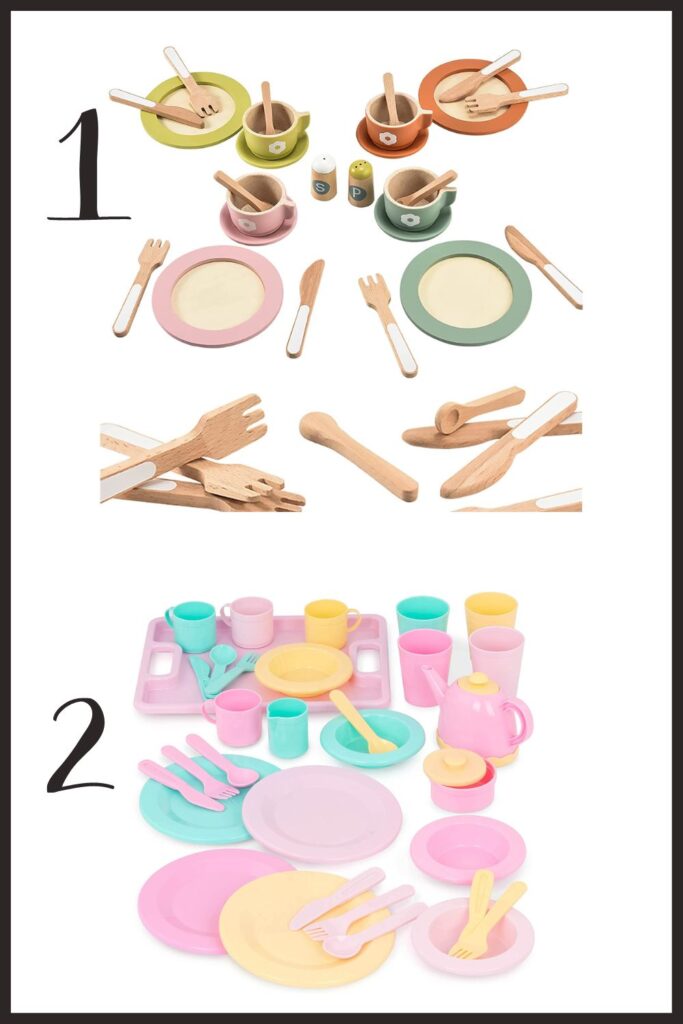 This post may contain affiliate links. See my Full Disclosure for further details.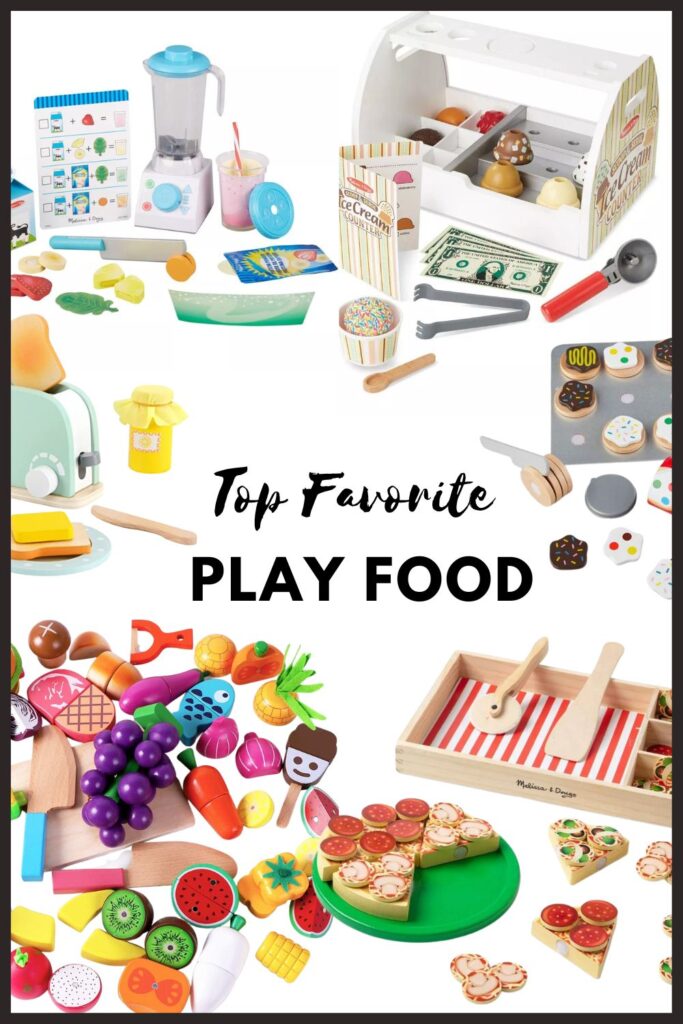 You might also be interested in: