1 Second Everyday: Video Diary
1 second everyday is a video diary challenge I love to do with my followers. You take a short 1 second video everyday to document your month or year. I show you what app I use and how to make your video diary. Can't wait to see your videos!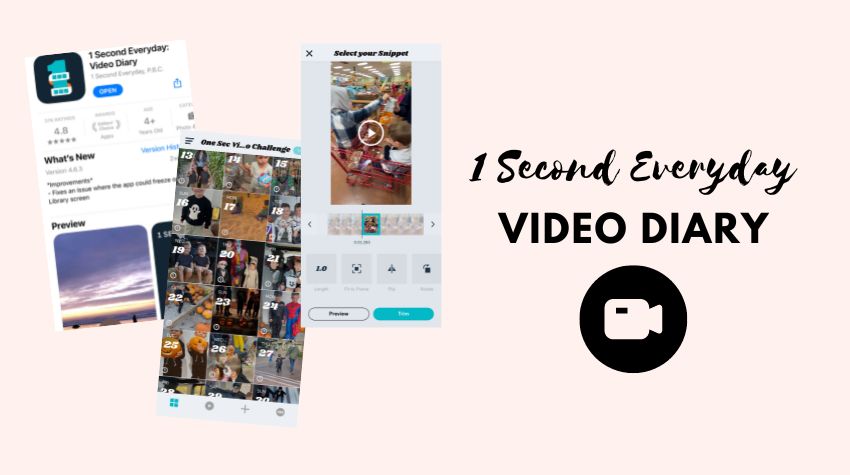 If you want to learn how to backup your photos and keep them organized take my digital photo organizing course. That will help you stay organized and keep your photos safe!
Monthly Challenge
For one month we are all going to take a one second video everyday. I thought this would be a fun challenge to do with my followers and help people to document more of their lives. At the end of the month you can create a short video that clips all the one second videos together. I'll show you how to add music and make a fun video for the month.
As many of you know pictures and videos mean so much to me. I documented a lot when Justin was alive, but I still wish I documented more. I'm here to help remind you to take the videos and the pictures so you have more than enough to look back on. Pictures are what keeps our memories alive!
Download the 1 second Everyday app
The first thing you want to do is download the 1 second everyday. It's a free app available for IOS and Android phones. The app is free to use, but they do offer a paid premium if you want more features. The paid premium offers backups, download higher quality, collaborations with friends, more editing tools, add music, and you can do more than one second clips.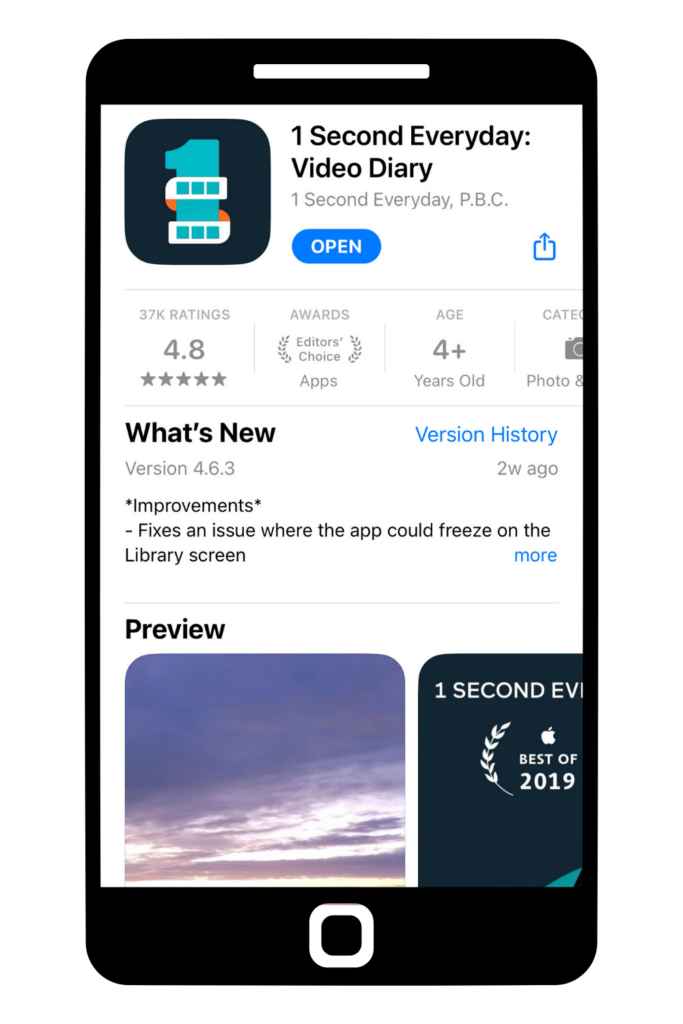 How to use the app
Follow the instructions below to see how to use the 1 second everyday app. Remember the app is free and you can use the basic features without having to pay. Another important thing I want you to remember is that you do not have to record a video with the app. You can record a video on your phone and add it to your app later. I prefer recording a video on my phone because its easier to open and the quality is better.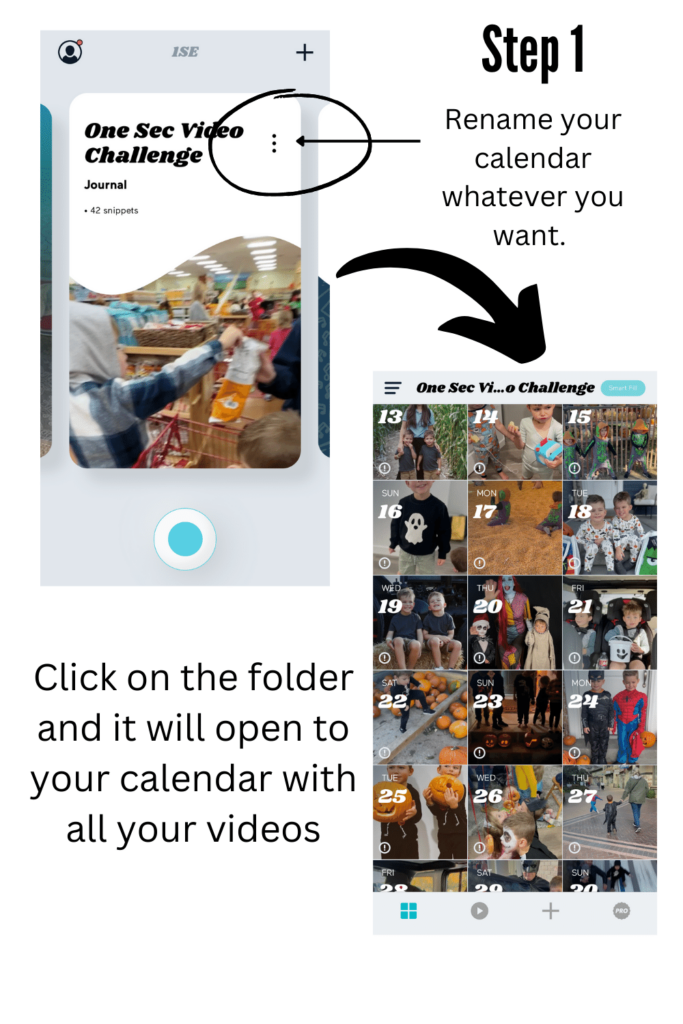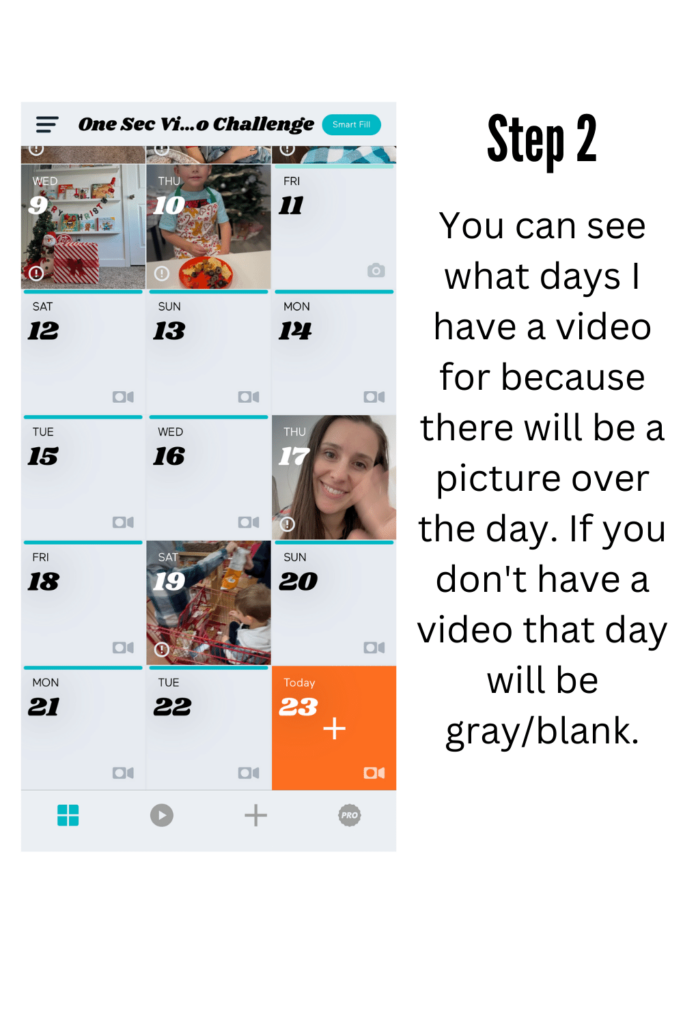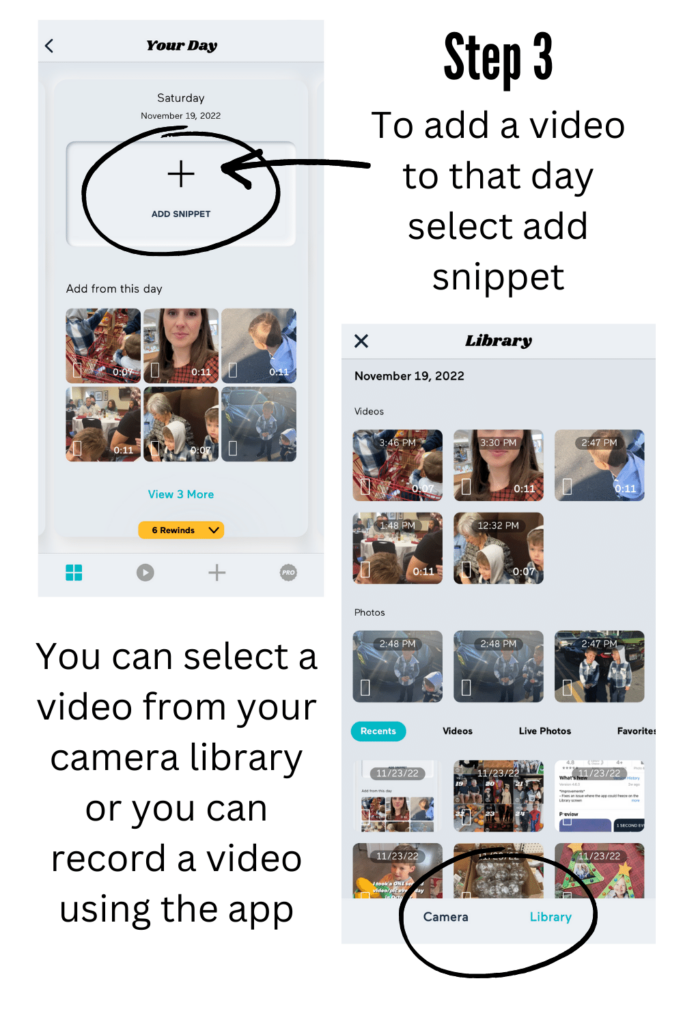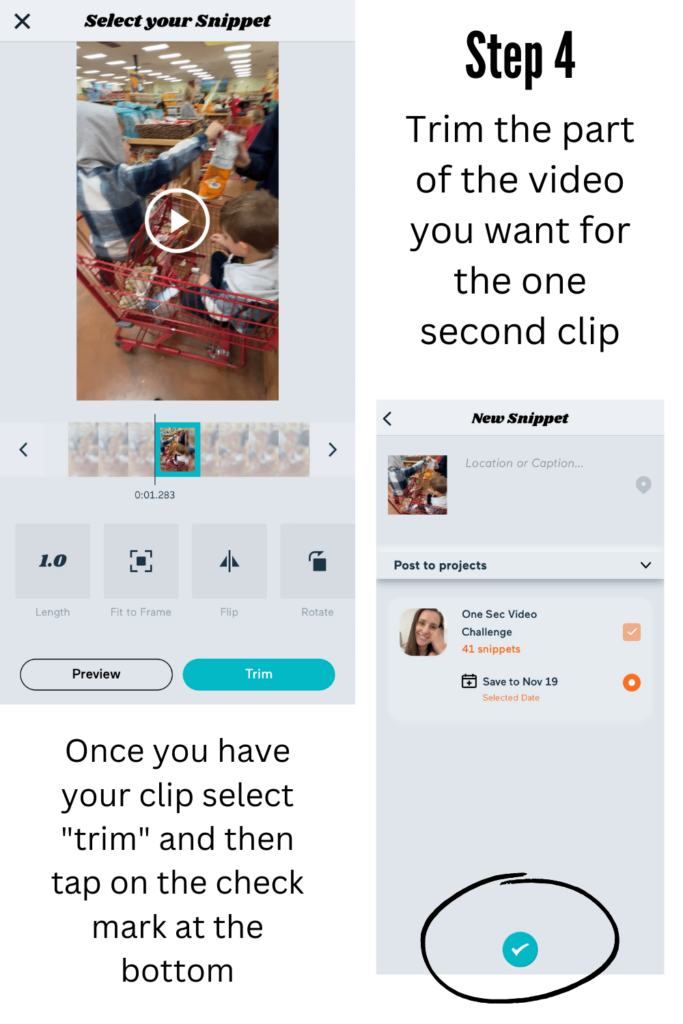 How to make the one second video
Following the steps below to see how you make a video once you completed your month of 1 second everyday videos. They make it so easy to make your video.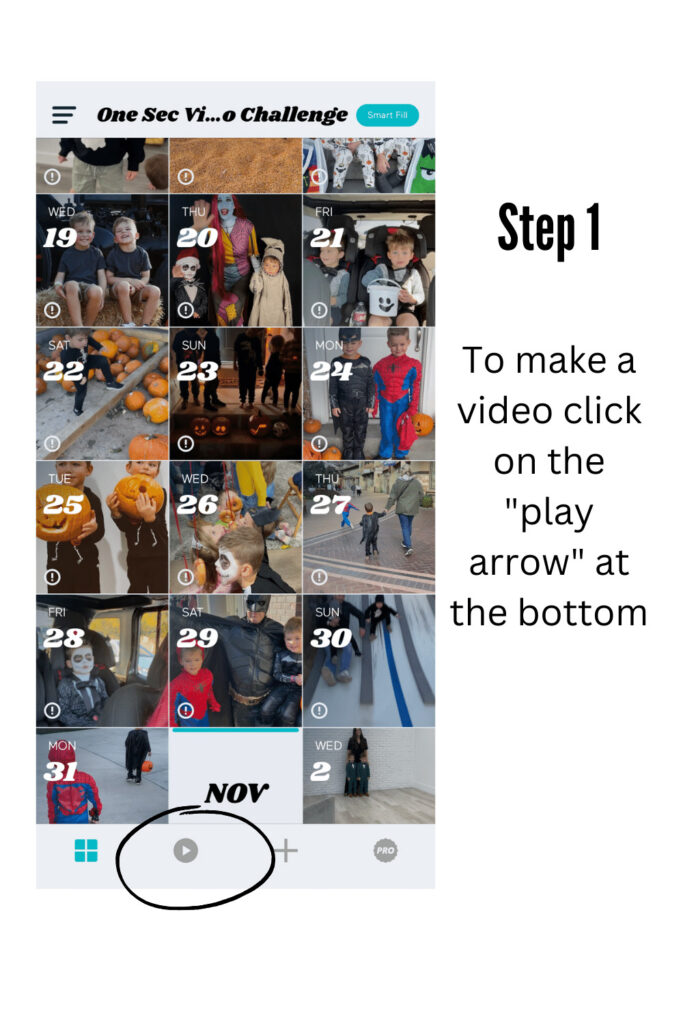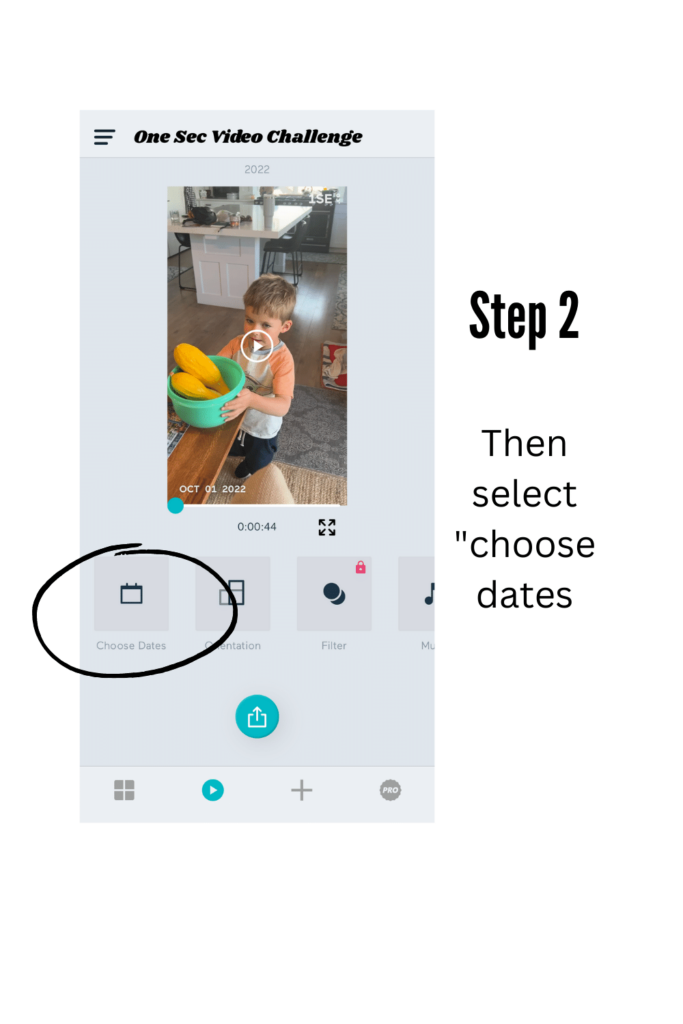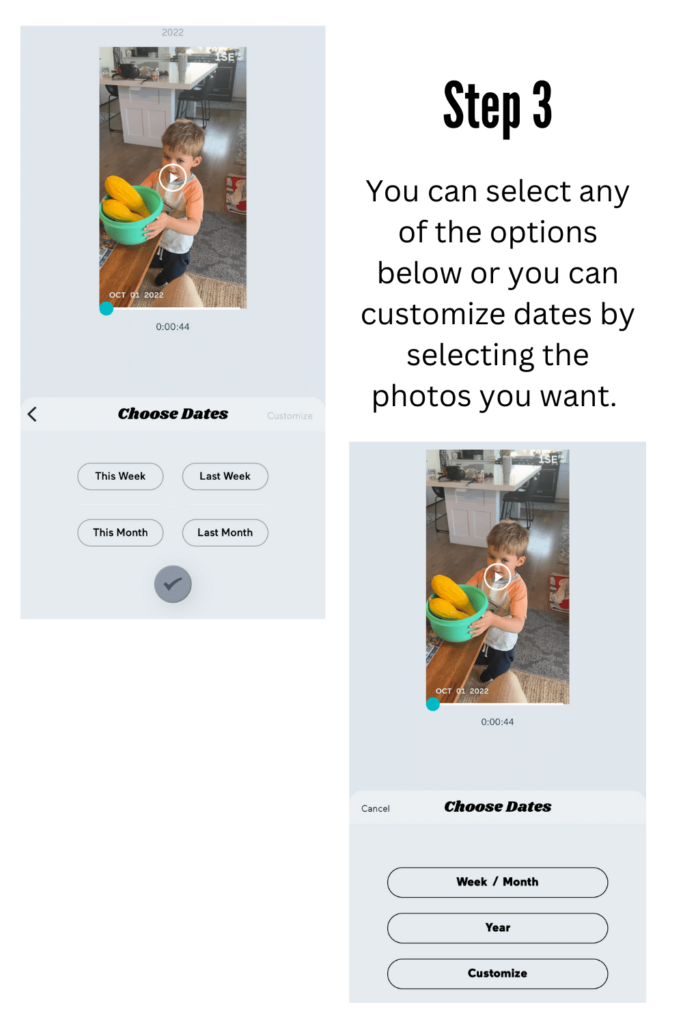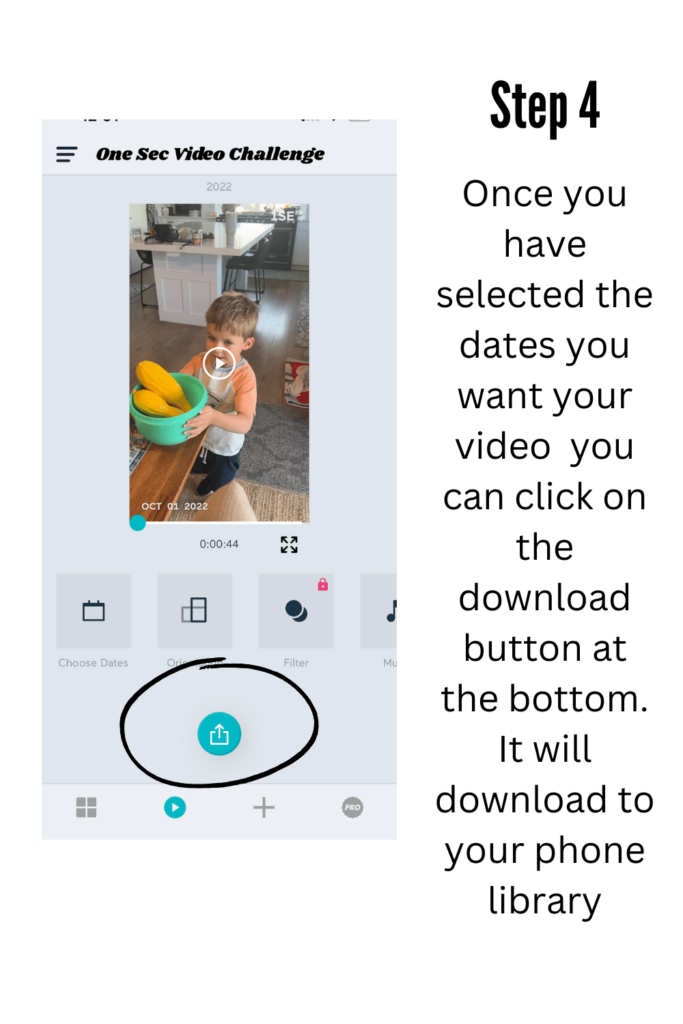 How to add music to video
It always makes a video more exciting when you add music to it. There a few different options when adding your music. The 1 second video app lets you add music, but only with the paid feature. If you don't wan to pay for that feature I have some free options you can do instead.
You can use Instagram or Tik Tok once you upload the video just pick a song from the app. You can also use Capcut video editor app to add music from your device. Follow the steps below to see how you can add music to your video.
Instagram Music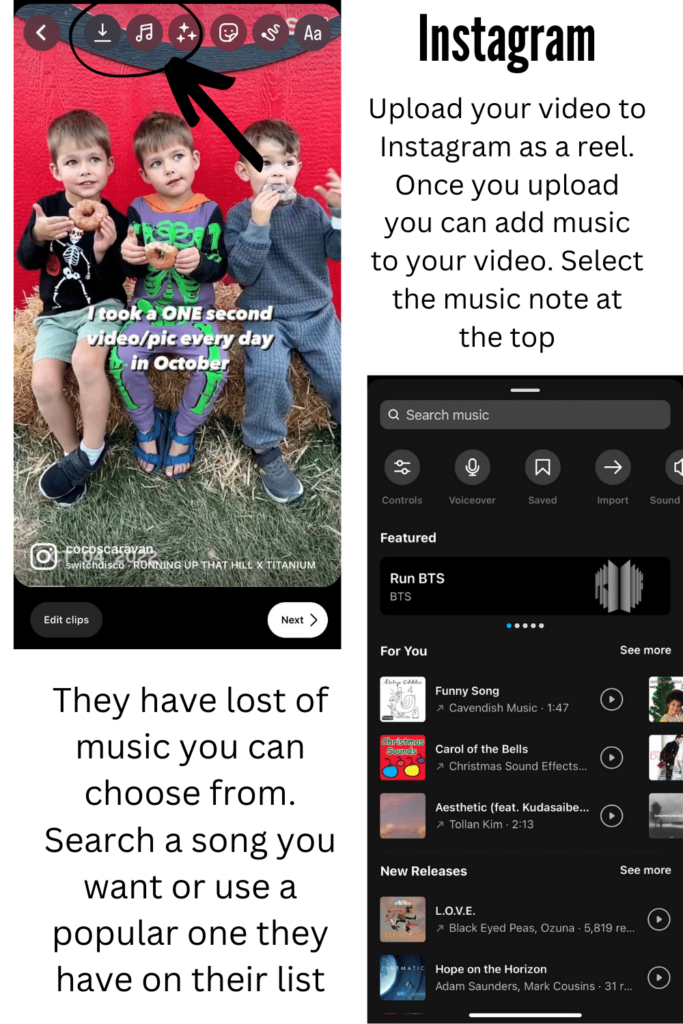 Capcut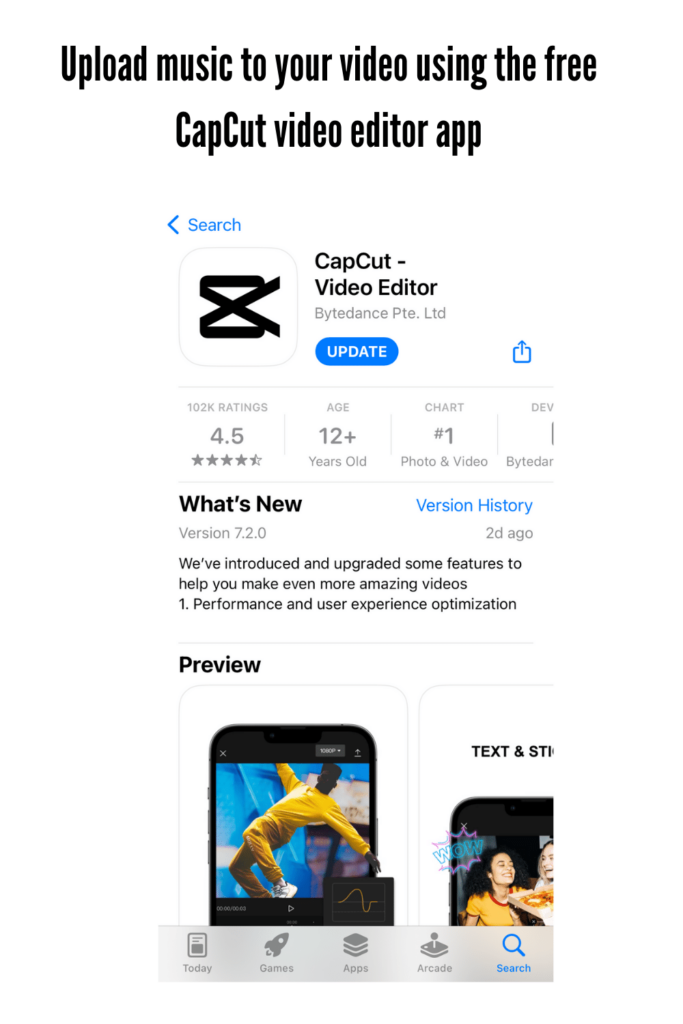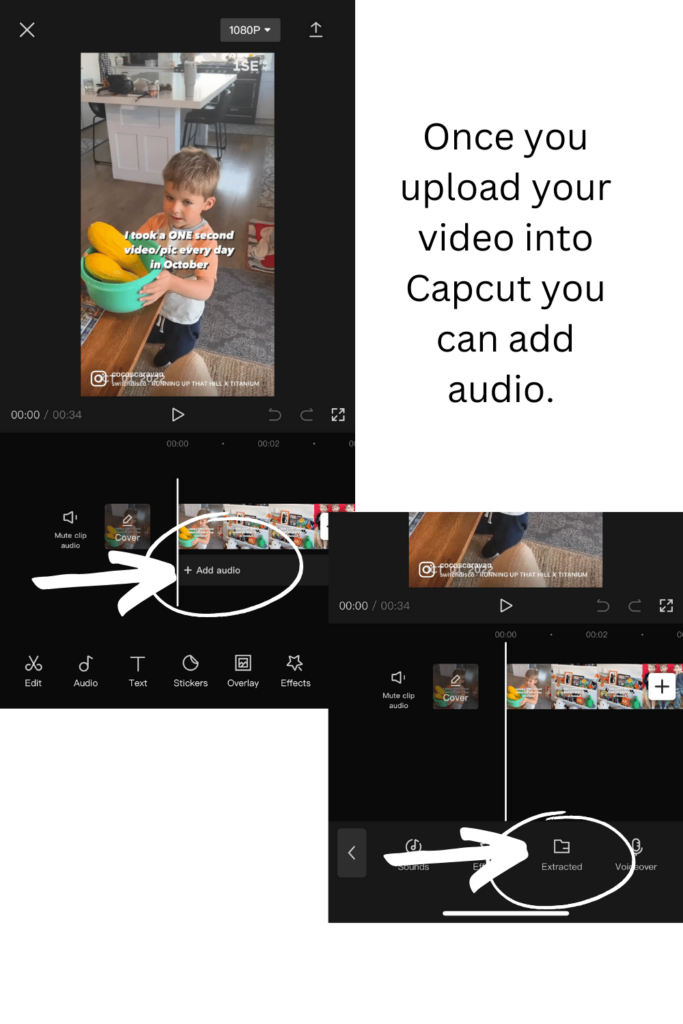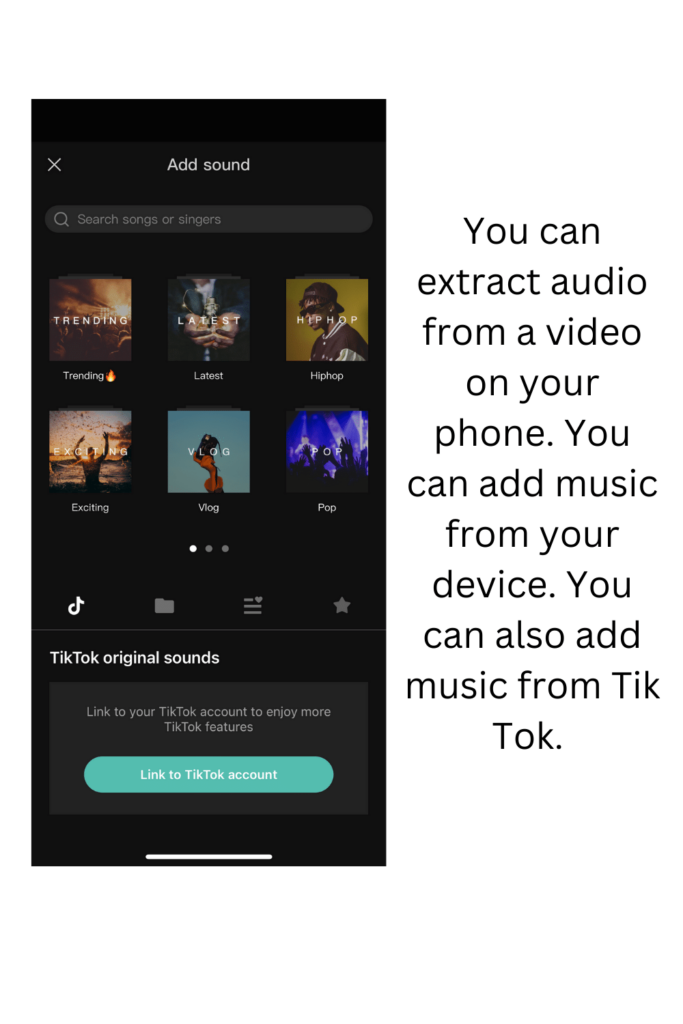 If you are looking for the best video editing software for your phone or desktop, you have come to the right place. I'm always making home videos after a family trip or short videos for social media and I wanted to share what I use. Hope this helps! You can use these apps to make your one second video if you don't want to pay for the premium option on the one second video app.
How to make a one second video with Capcut
I wanted to share this as an option for making your one second video because it is free. It can be time consuming and I recommend using the one second video app, but if you don't want to make for the premium you can do this instead.
Reminders and Tips
I wanted to share some reminders and tips before you start your one second everyday challenge. Remember to set an alarm on your phone to remind you to take your video everyday. This will help you so you don't forget. If you forget to take a video one day don't worry. Just add a video clip from another day to the current day.
Take pictures with the "LIVE" feature. You can add this for your video of the day because live pictures move like a video.
Look at this as a video diary and share what you want. It can be videos of your family, a yummy meal you made that day, or a fun activity you did. It's a daily diary to remember you favorite moments of that month.
Share your 1 second video (TAG ME!)
It will be so fun to do this challenge together. I'll be doing it as well and posting reminders on my Instagram account so make sure to follow there. I would also love to see your videos once they are done and share some on my account. Tag me @cocoscaravan or use the hashtag #cocosonesecondvideochallenge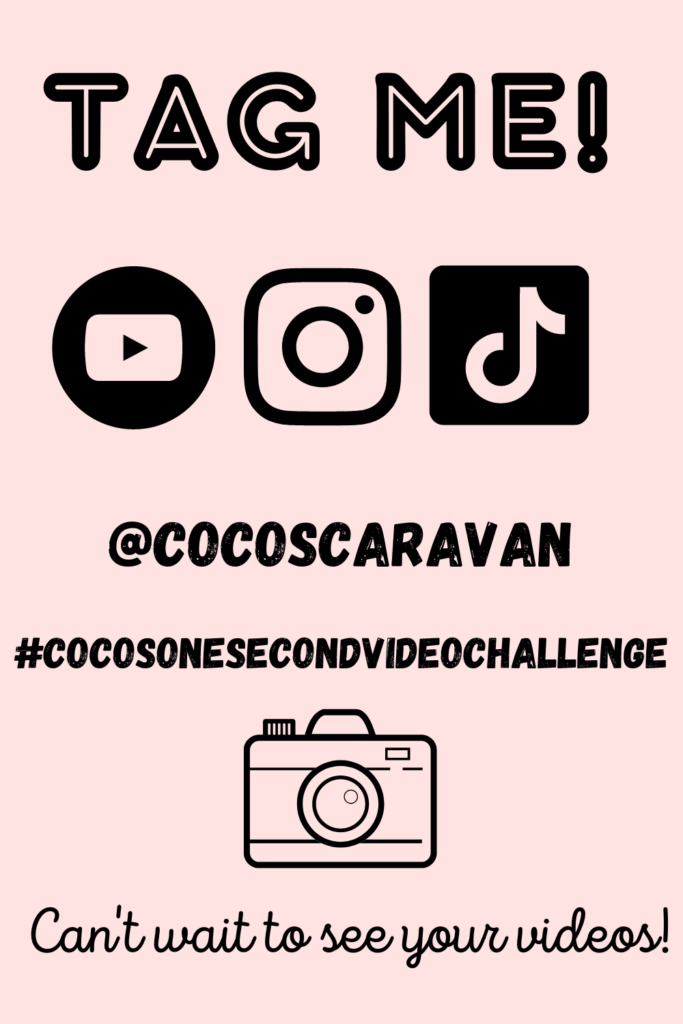 Let me help you so you never have to worry about losing a photo. I have a course teaching you how to backup your photos and get all your photos uploaded to Google Photos so you have them saved on a physical hard drive and the cloud.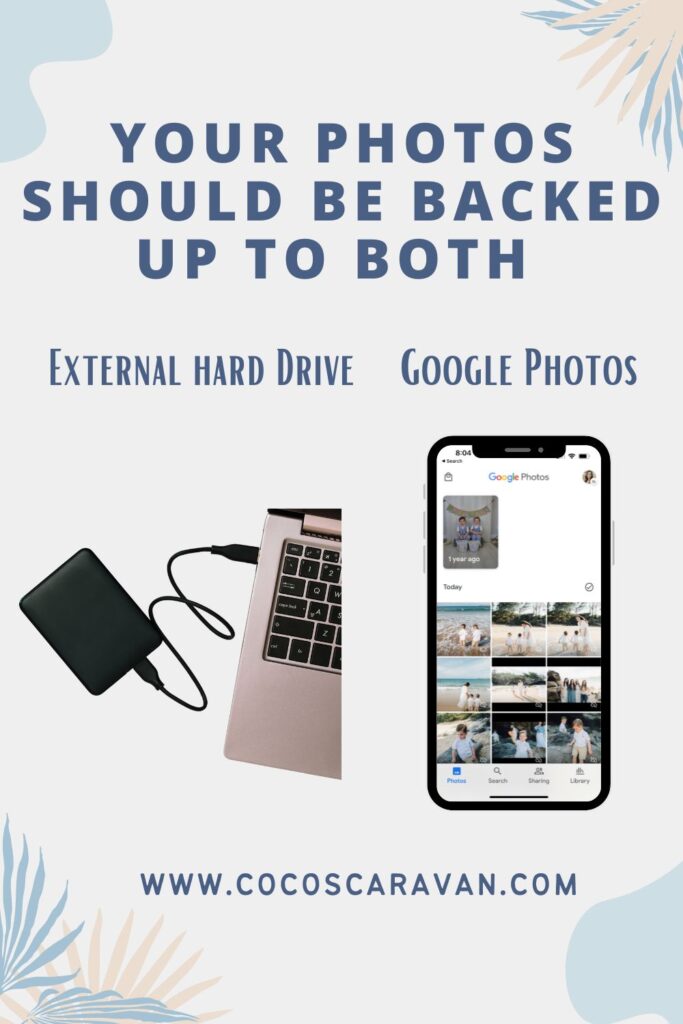 If you want to learn how to make a video you have come to the right place. I'll teach you how to pick a topic, film, and edit so you can have fun lasting video of your family trip or holiday. Once you learn how you will want to record and make more family home videos.