The best Lego organization system
If you are looking for the best lego organization system I've got your back. I'm just getting into the Lego world with my boys and finally came up with the best solution to keep things organized and have fun!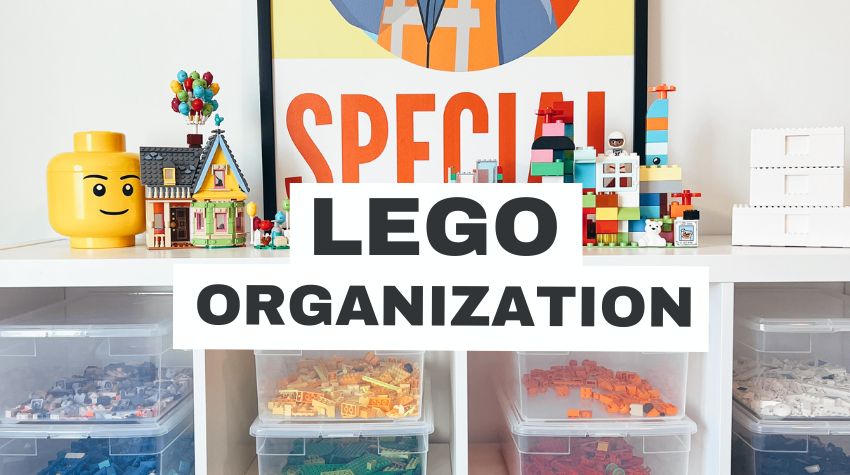 I love organizing check out how I organize my kids toys in the entertainment system in our living room.
Lego Organization: Why you should organize your Legos
Lego organization can bring several benefits. Firstly, it can save you time and frustration when searching for a particular piece. By categorizing your Legos according to their size, color, or function, you can easily find the pieces you need for your next building project. Secondly, organizing your Legos can improve your creativity and help you to build more complex structures. When your Legos are organized, you have a better understanding of the pieces you have available, and you can more easily envision how they can be used in different combinations.
Finally, Lego organization can keep them in good condition and prevent loss or damage. By taking care of your Legos and storing them properly, you can ensure that they remain a valuable and enjoyable toy for years to come.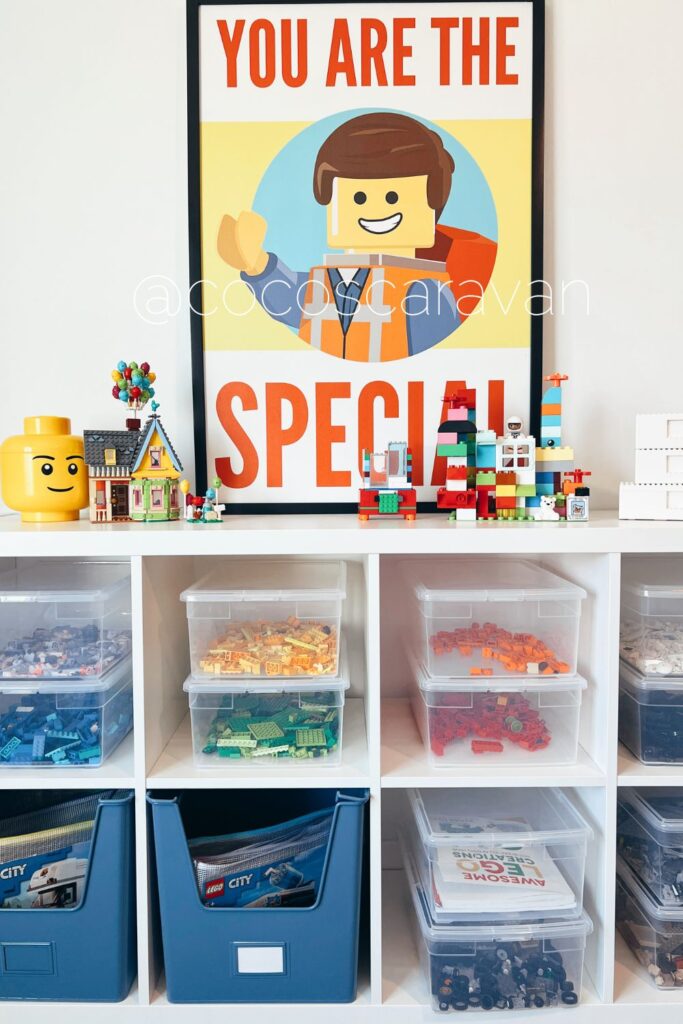 Why you should organize by color
Organizing your Legos by color can be a useful strategy when building structures or searching for a specific pieces. By separating your Legos into groups based on their color, you can quickly locate the pieces you need for a particular project. Additionally, organizing your Legos by color can help you to create visually striking and aesthetically pleasing designs.
When your Legos are arranged by color, you can easily create patterns, gradients, and other color combinations that add interest and depth to your builds. Finally, organizing your Legos by color can be a fun and engaging activity in and of itself. Sorting Legos by color can be a relaxing and meditative task that helps to improve focus and concentration. Overall, organizing your Legos by color can be a practical, artistic, and enjoyable approach to building with these classic toys.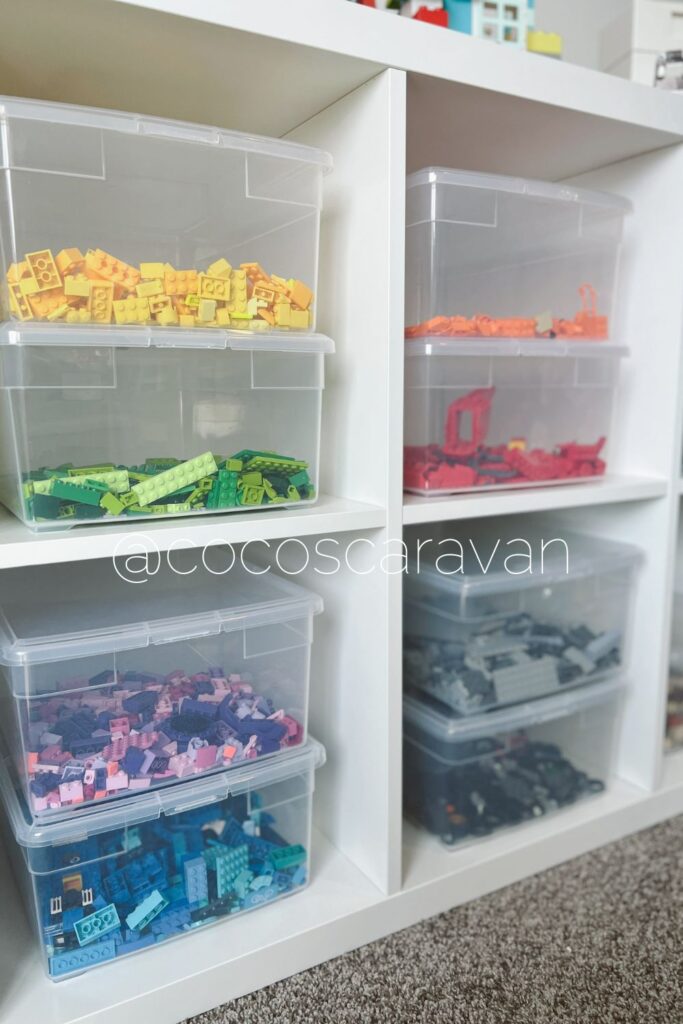 I'm a huge believer in clear bins for any play area. What your kids see is what they will use. I love these clear bins from the container store. I made sure to get the large shoe box size so if you need to add more legos down the road or look for legos you have room to search in the bin.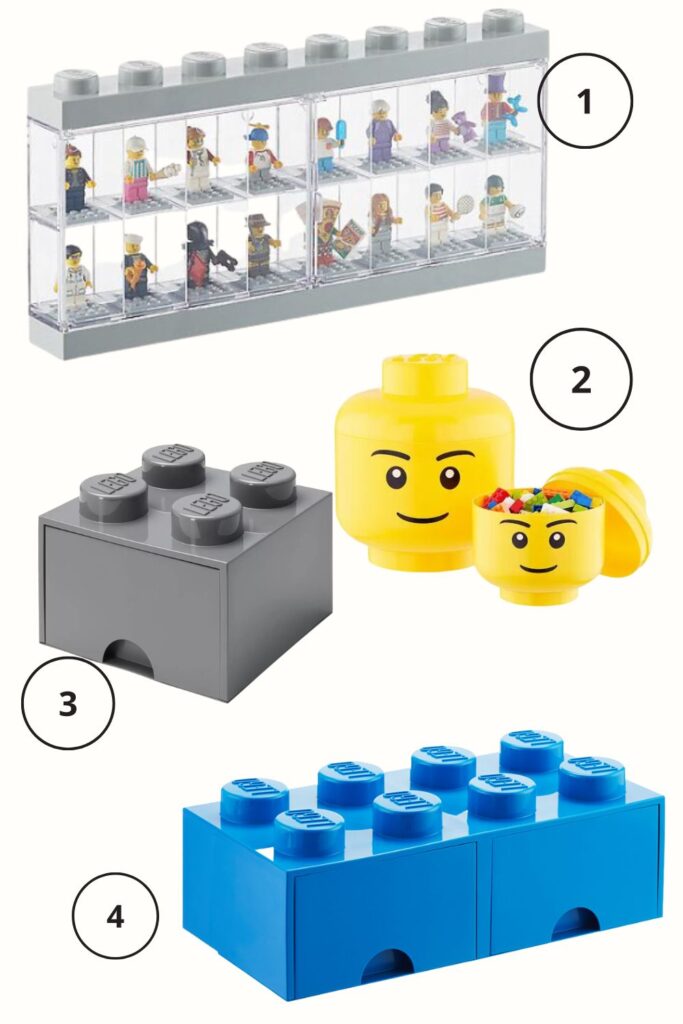 How to Organize Lego Sets
I love using the zipper pouches to keep lego sets together so your kids can play with them again. Cut the picture from the box and tape it to the front of the zipper bag. Then you can add the zipper pouch to your bin or shelf. Using Zipper pouches allow you to fit more sets in a space.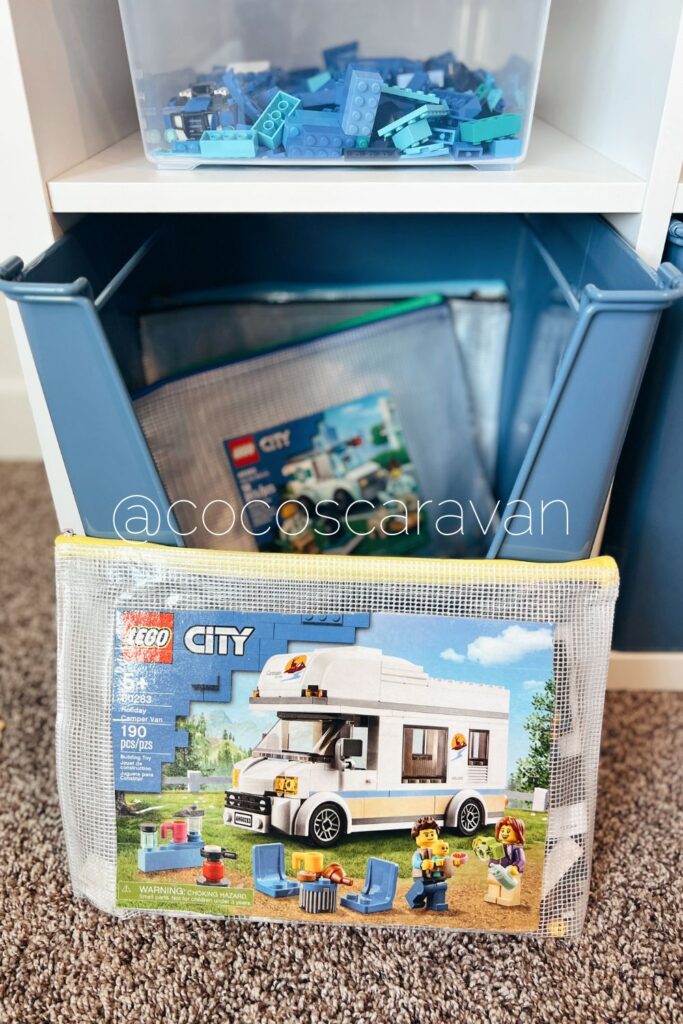 Link to Bins and Zipper Pouches
The best products for lego organization!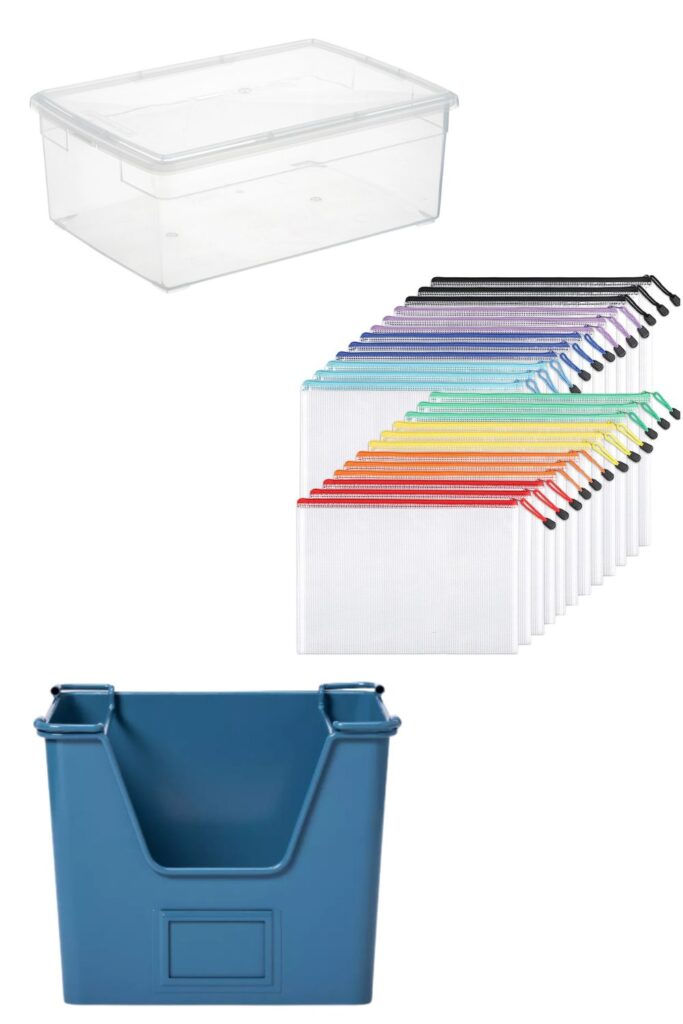 Link to Shelf
Did you know you can use the Lego Builder App to get instruction manuals to almost any Lego set. You can use the app in team mode where you can assign different pages so everyone gets a turn. You can see the model in 3D and get a PDF manual of the instructions.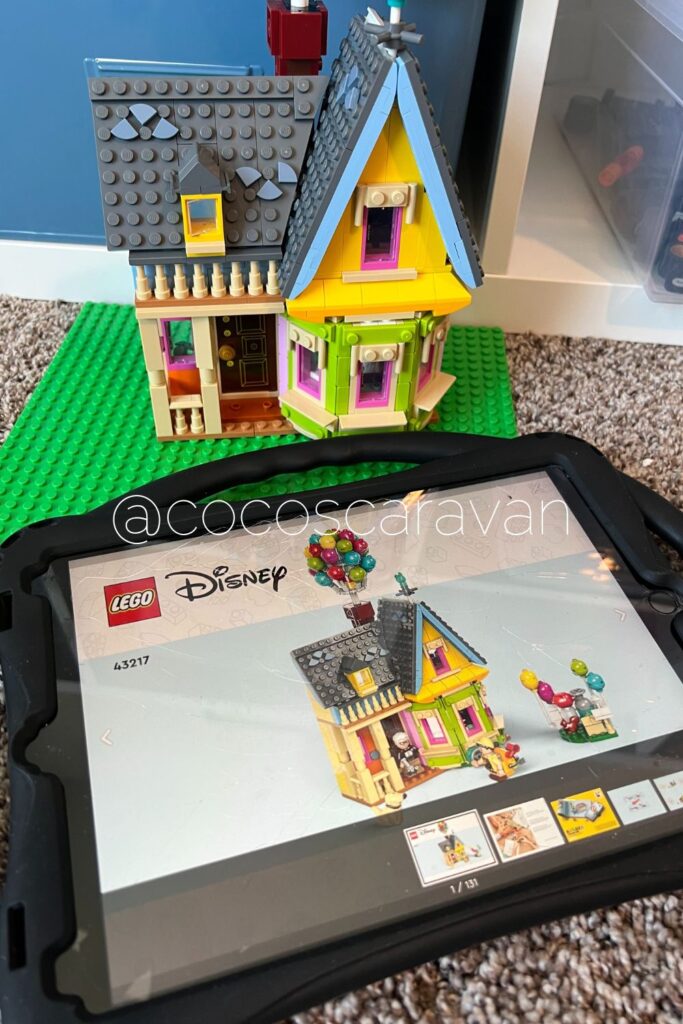 Here are some of my boys favorite Lego City Sets. They love putting together the different vehicles. You can find links to the sets below the picture.
This post may contain affiliate links. See my Full Disclosure for further details.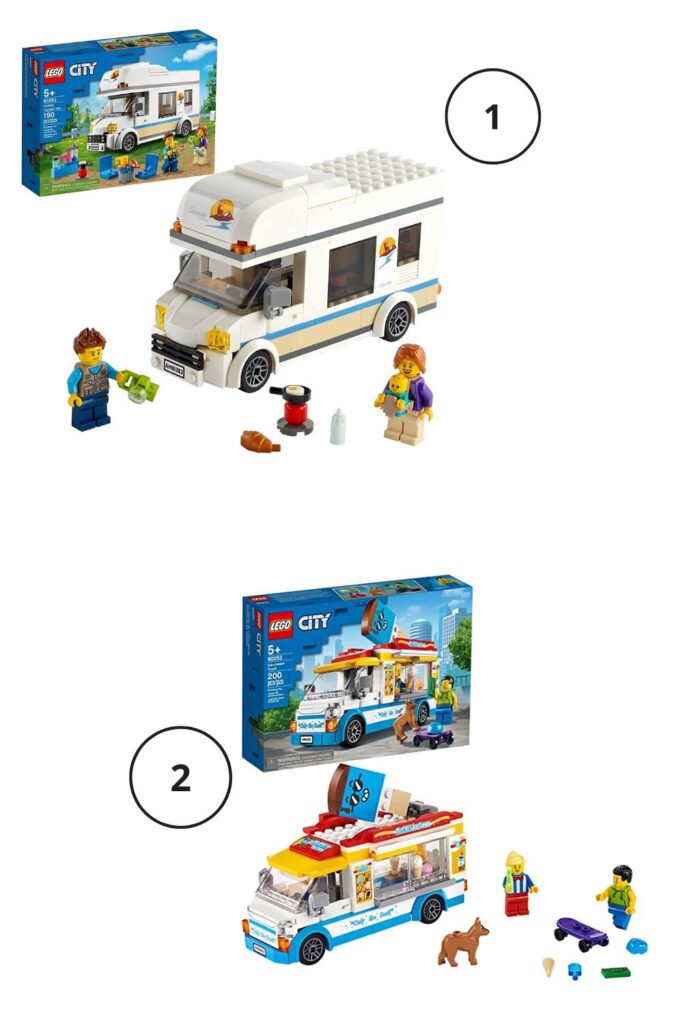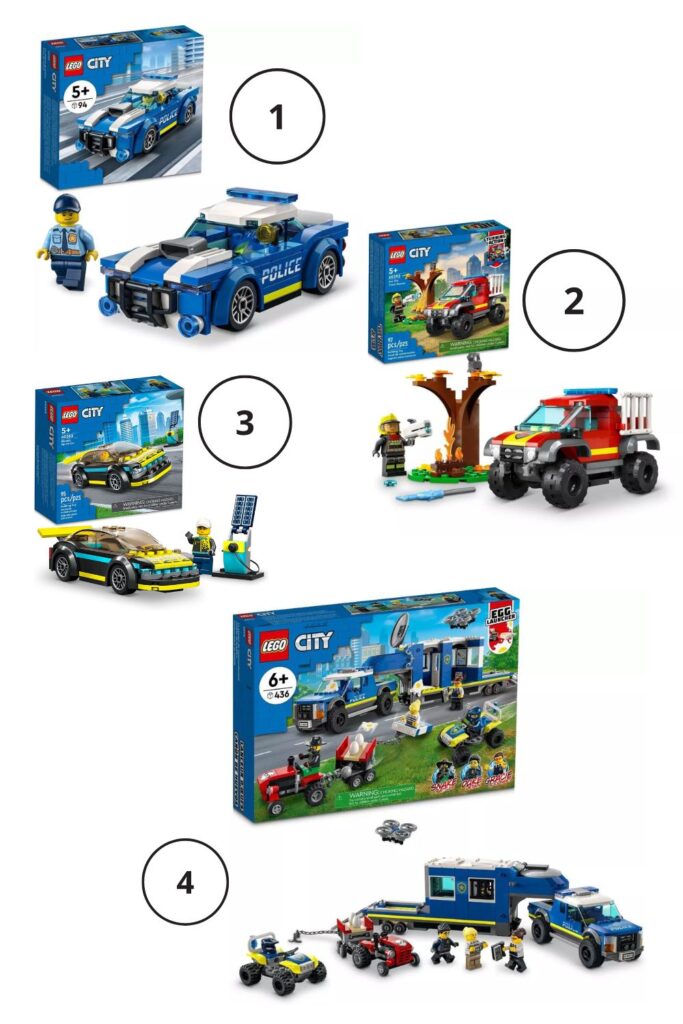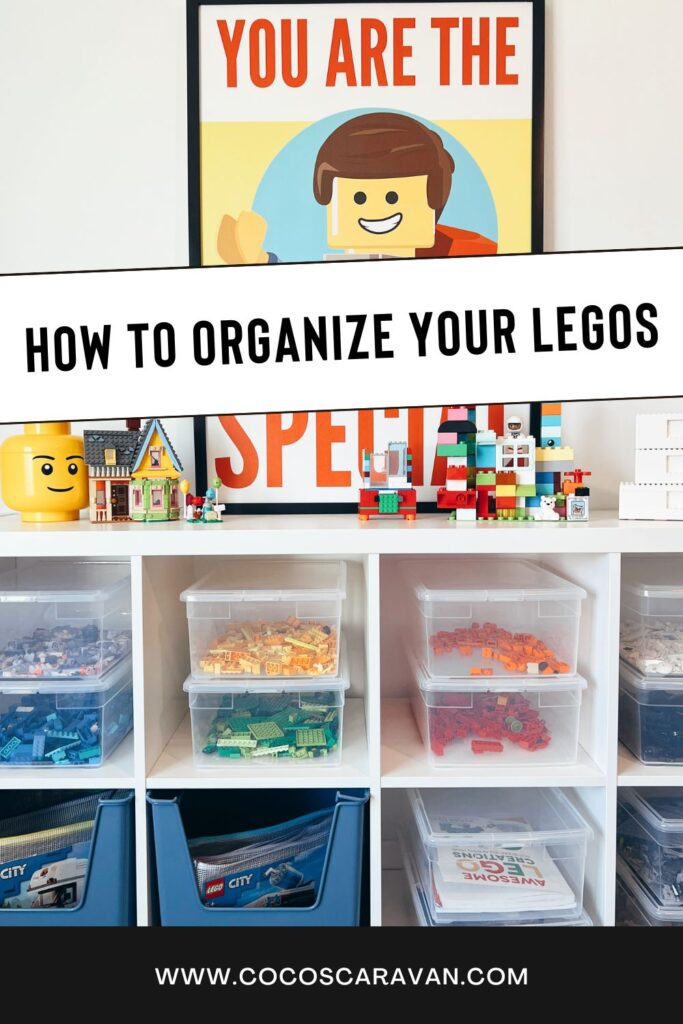 You might also be interested in: