10 of The Best Alphabet Learning Toys For Toddlers
I put together a list of the best toys to teach your child the alphabet. Learning toys are a great way for kids to have fun and learn at the same time. I think its worth buying them to invest in your child's learning! You can see my list of favorite toddler toys my boys love to play with HERE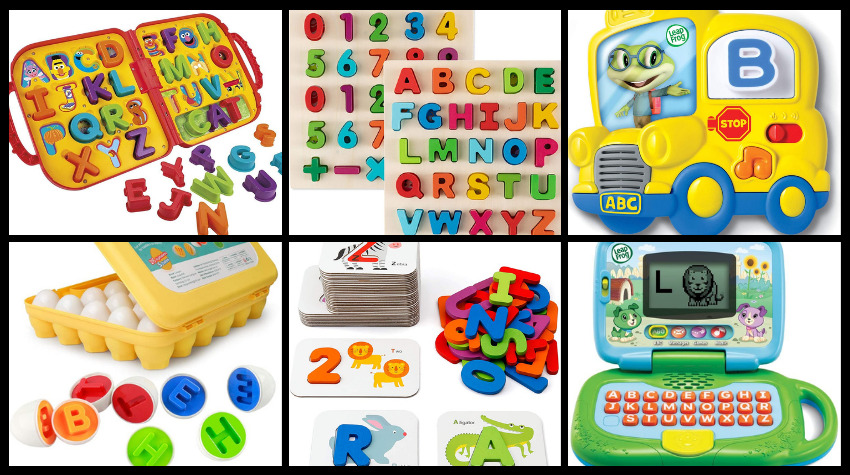 As some of you know I was an elementary school teacher for three years and graduated in Elementary Education. One thing I learned during school was the importance of teaching in all the different learning styles. Some kids learn best with auditory, some visually and others kinesthetically (hands on). Toys can be a great way for kids to learn kinesthetically and it's important for kids to learn in all different ways. Hands on learning can be fun and engaging!
Here are my favorite toys for kids to learn the alphabet
When starting to help your child learn the alphabet the best is to sing the alphabet song a lot. I also found youtube videos that I would play a couple times a day while my boys were eating lunch. I was so surprised how fast they caught on and started to learn. It is all memorization and kids at this age are sponges. It's amazing how fast they learn and catch on.
After about a week of singing the song and watching youtube videos I started to buy some of these toys. The learning toys are a great way for your child to exercise both fine and gross motor skills. It provides a great opportunity for sensory play.
You will be able to get a lot of use out of this toy. I like how it helps your child at first recognize the letters and as they get older it will help them spell out their sight words.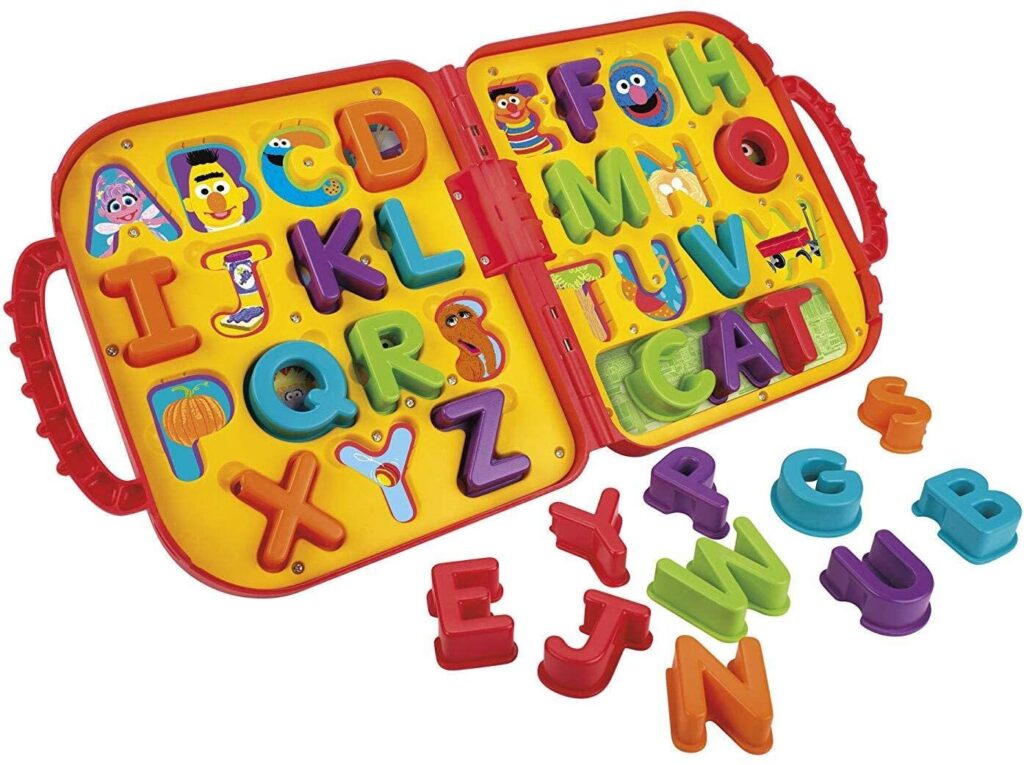 This magnet alphabet maze is perfect for matching upper and lower case letters. You can even have them spell sight words at the bottom. My favorite part about this toy is you can't lose pieces! I also love this for car rides or traveling!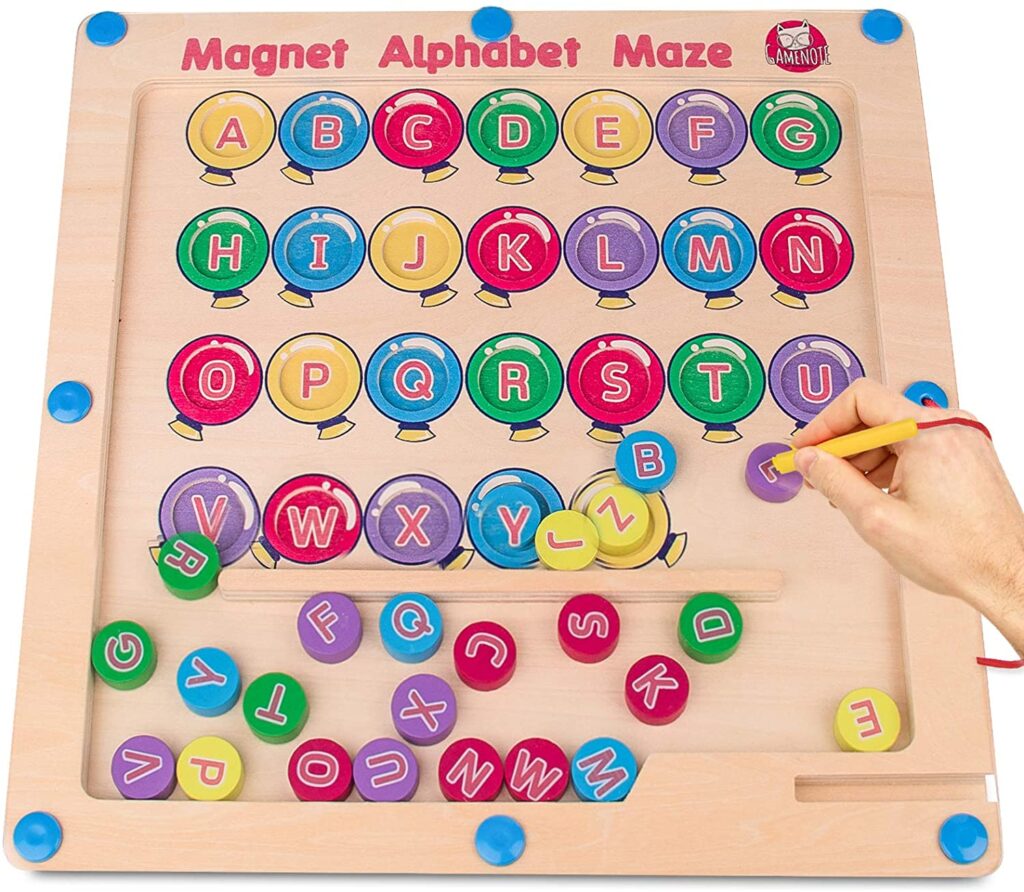 This alphabet puzzle is perfect for beginner learners. I bought this puzzle when my boys were 1 year old and they loved it. They could put the puzzle together before they even knew the letters. My boys are two and still love doing this puzzle.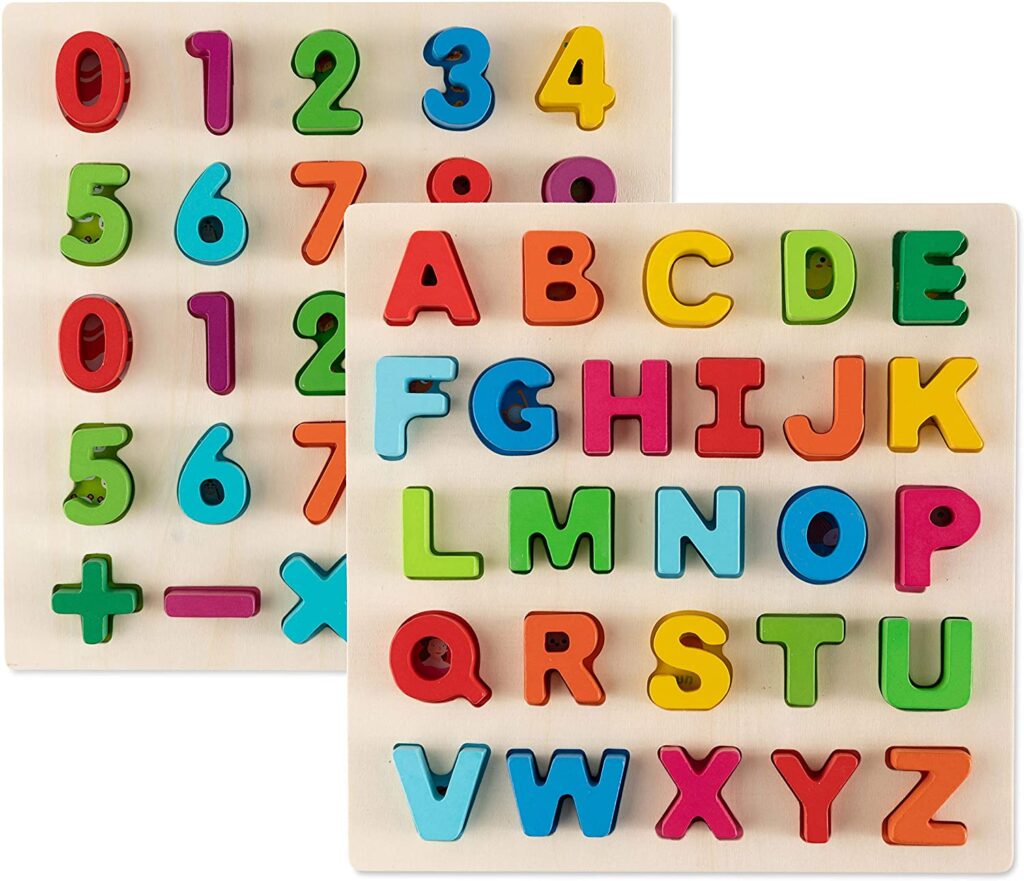 I love these name puzzles for kids who are starting to learn how to spell their name. I will probably get these for my boys third birthday.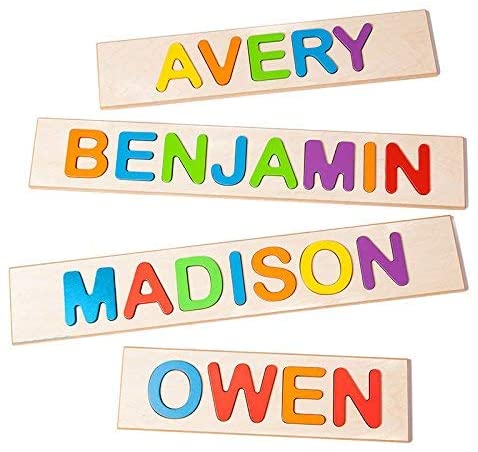 My boys love putting together pieces and pulling them apart. I thought this would be a really fun one for them to play with and learn. They can also learn colors as they match up the letters. I like to take them all apart and mix them up, then have them match them together.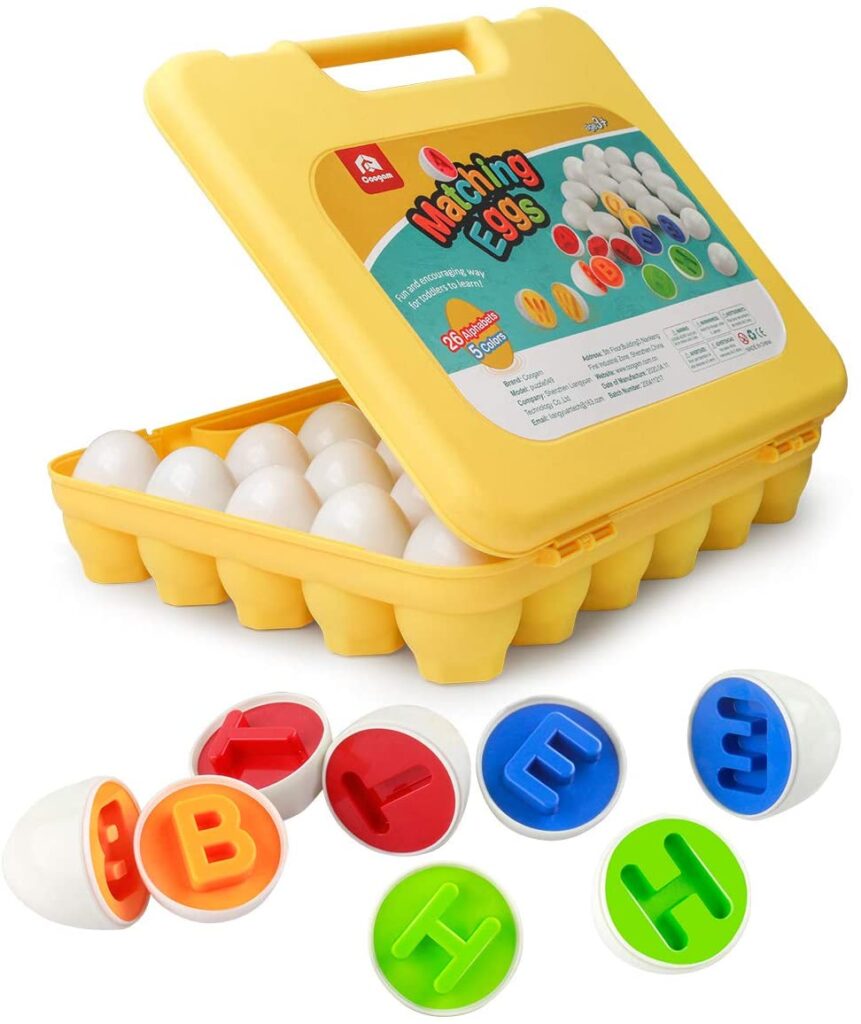 Flash cards are a fun way to learn the alphabet. This is always great for fine and gross motor skills. I also love the cute and colorful pictures on the cards.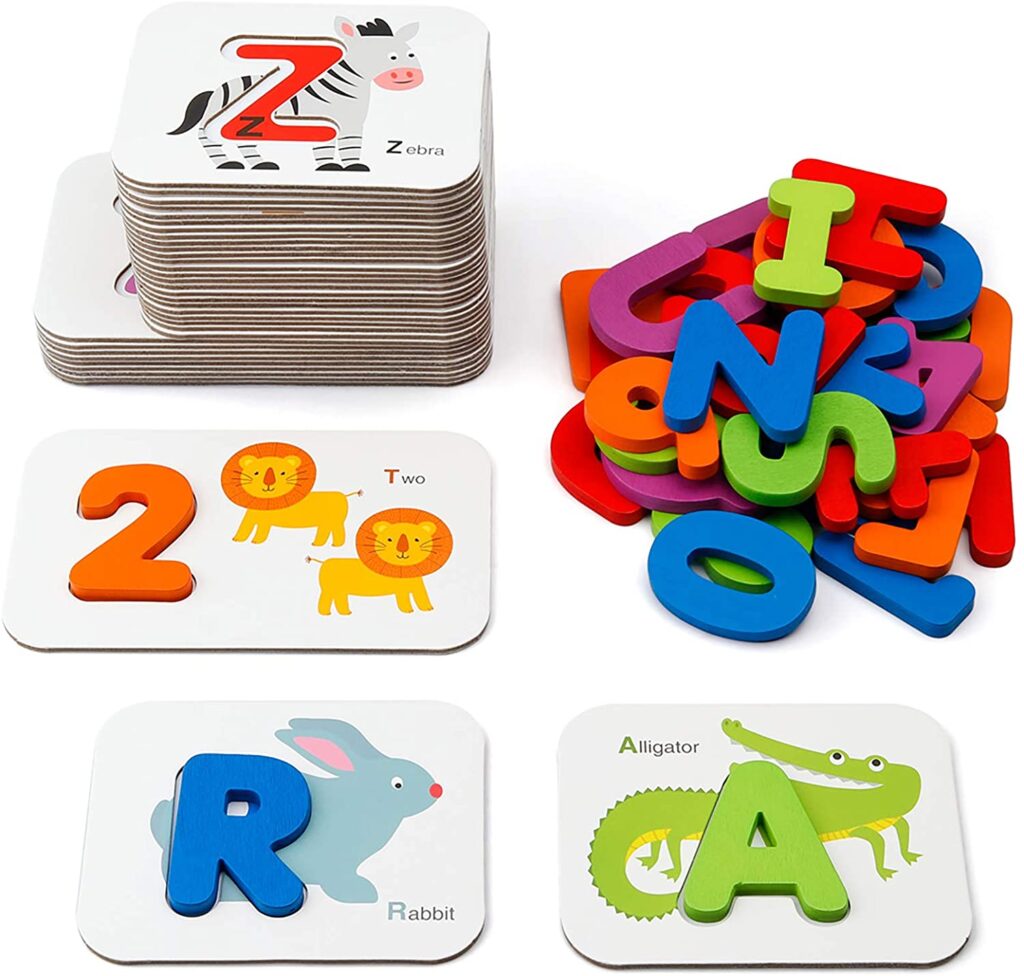 This is a great toy because they can hear the letter name and sound. You can also hear the letter be used in a word and a sentence. It also has fun songs they can learn as well!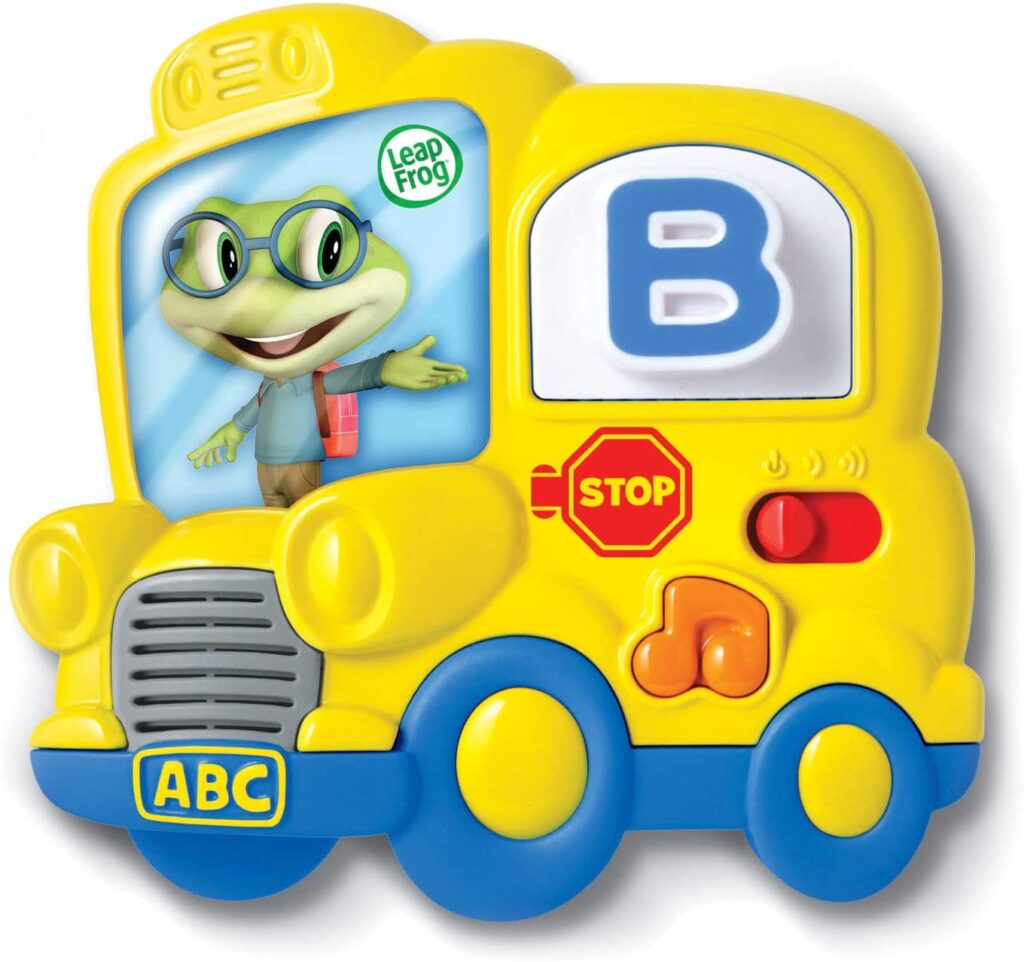 This is a great interactive toy to learn the alphabet. This will also help with the name and sound of each letter. It also comes with 26 songs. This helps with auditory learners as well.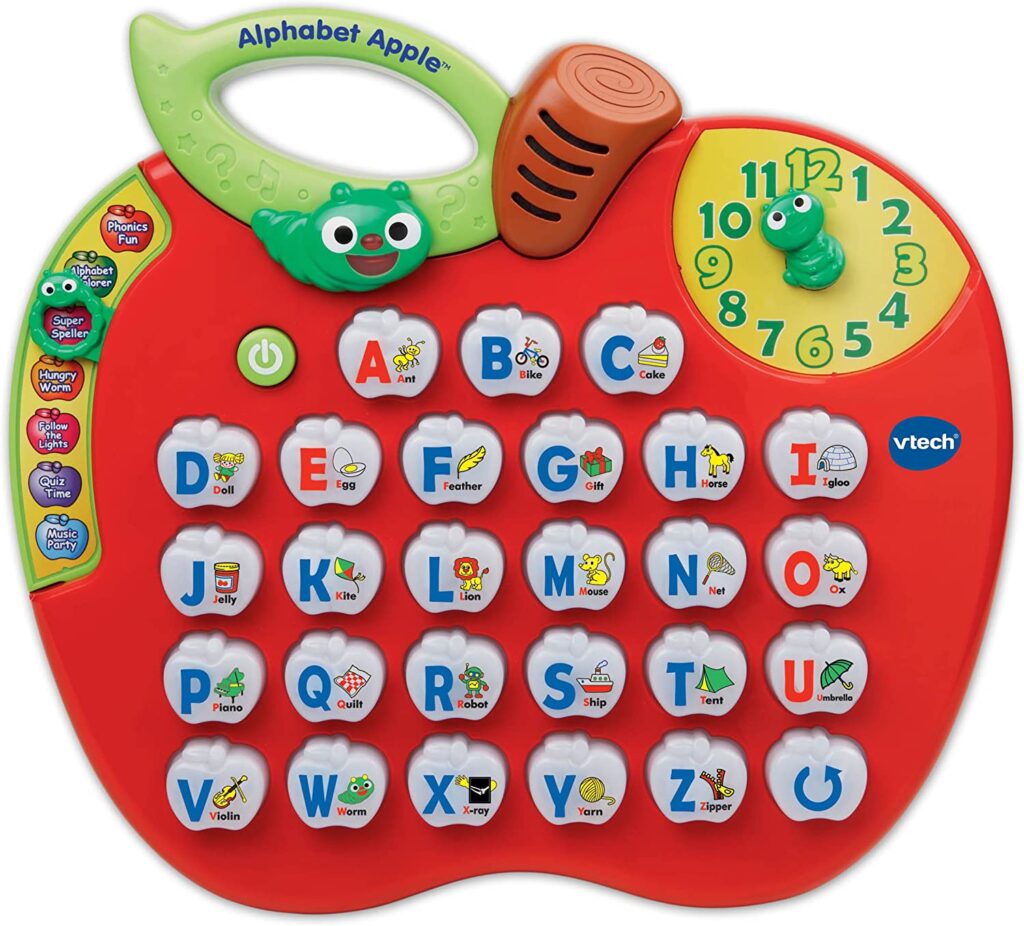 This leaptop is a fun way for kids to play and learn the alphabet. Its also fun for kids to have their own laptop like mom and dad. This comes with multiple songs and melodies.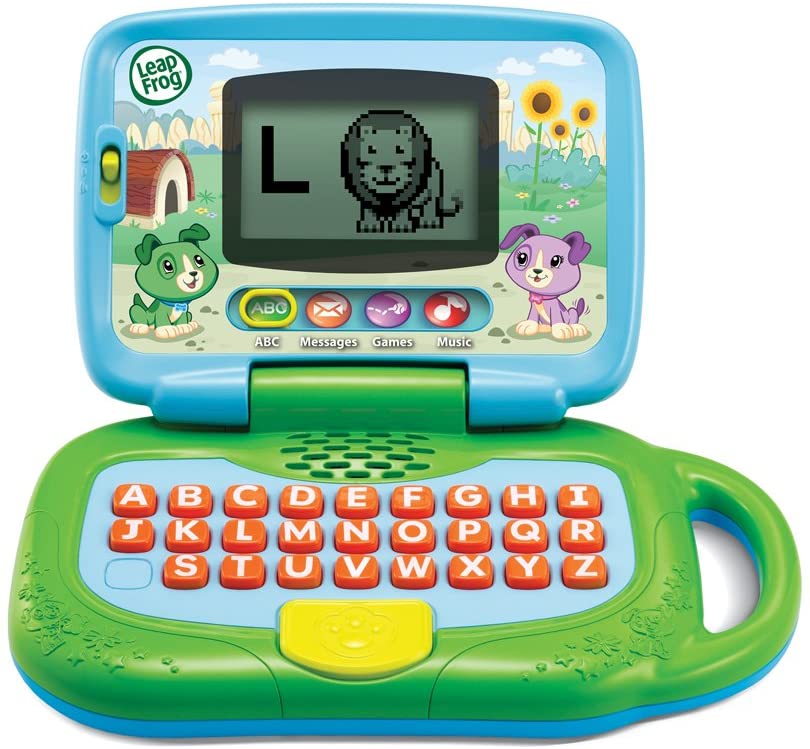 This is an interactive desk where your kids can learn letters and numbers. It comes with different activities, songs, and melodies! You can also use it as a desk for kids to color or do their other activities on.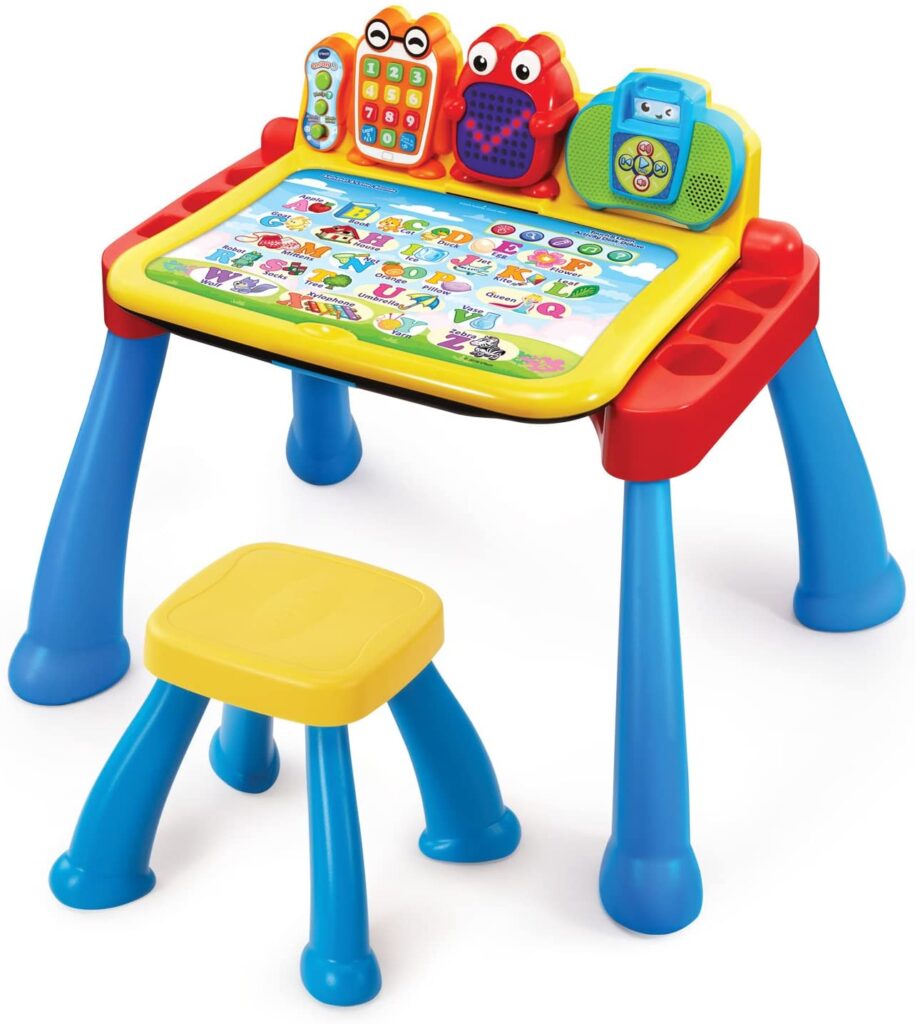 This is perfect for kids to learn upper and lower case alphabet letters. I will put the locks all over my house and they will have to match the lower case with the upper case letters to unlock them. My boys love this and its been a great way for them to learn lowercase letters.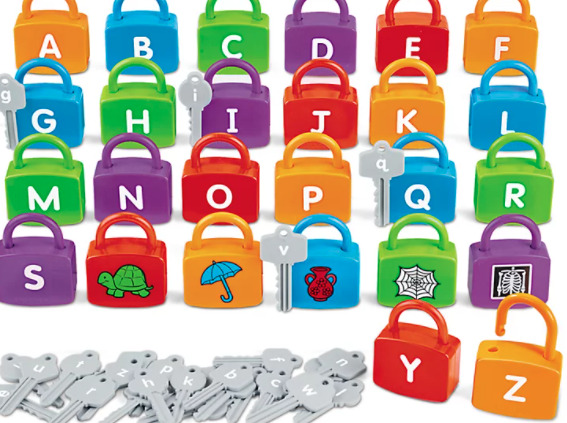 Letter Robots (Amazon)
My mom recently bought these for my boys and they have been obsessed! They have so much fun seeing what each letter turns into. Great way for them to learn their letters and have fun!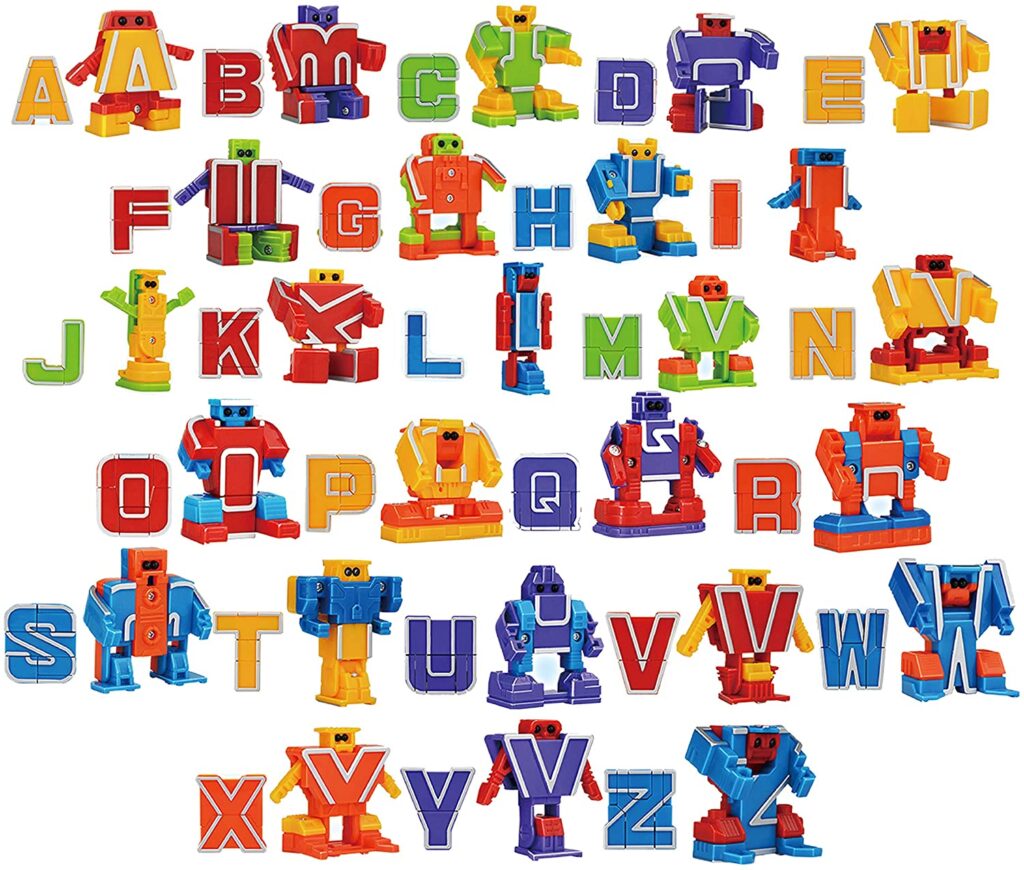 Hope this list will help your child learn the alphabet! It's never too early to start teaching them at home. As a former teacher I know how fast the school day goes and how kids don't get a lot of one on one time in the classroom. Most of your child's learning does happen at home! If you have any other great learning toys you would like to add to this list please comment below!
DON'T FORGET TO PIN THIS TO YOUR FAVORITE PINTEREST BOARD FOR LATER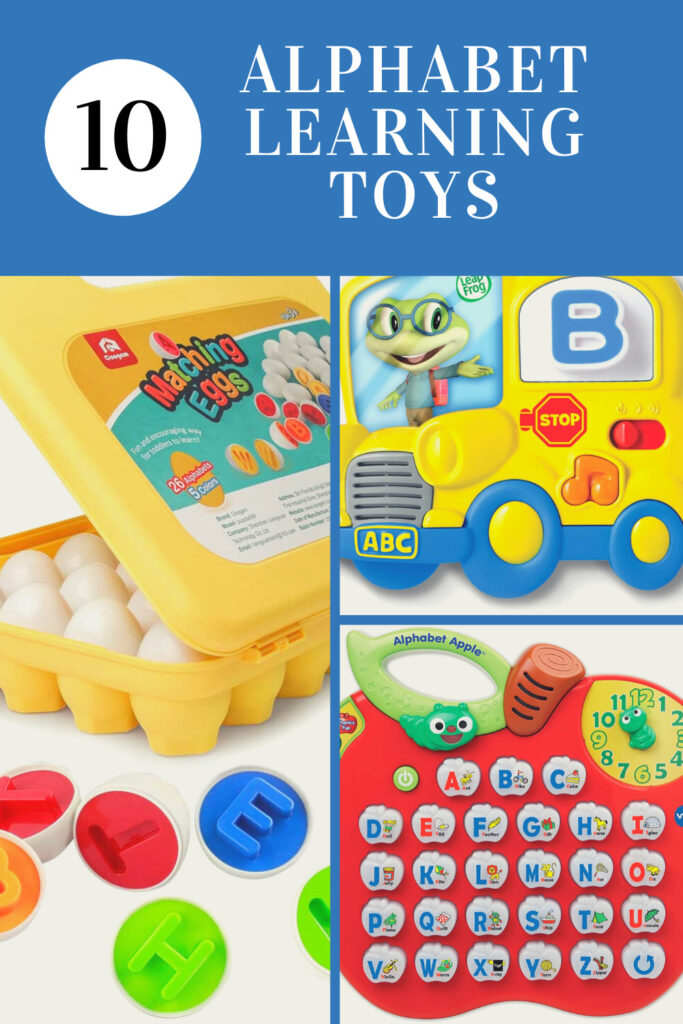 Subscribe for more fun ideas! I only email one blog post a week!
This post may contain affiliate links. See my Full Disclosure for further details.