How to build an Ikea trofast activity table
How to use the Ikea Trofast toy storage units to build an activity table. I use one side for legos and the other side for their wooden train set. It can also be used as a coffee table or an activity table. Perfect for any playroom! I'll show you how I put it together!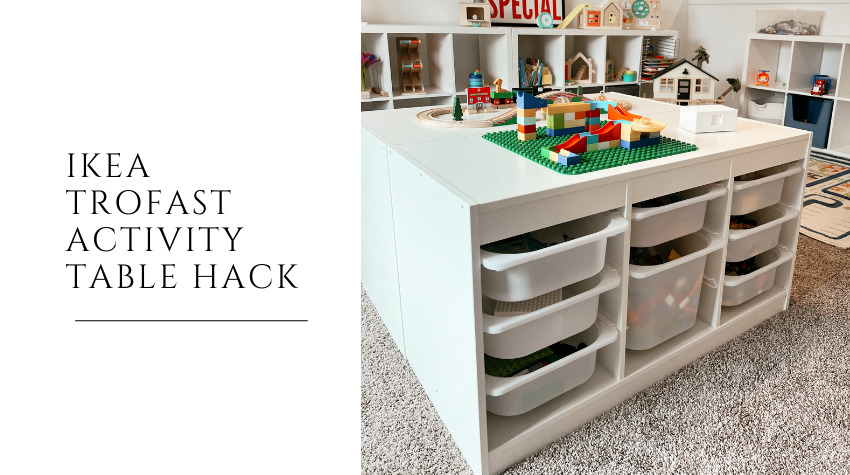 Check out my old playroom which was a hidden crawlspace!
To build the Ikea Trofast activity table all you need is two of these Trofast toy storage units. I bought two and pushed them up against each other to build one big table. You can find the link to the Ikea Trofast table below the picture.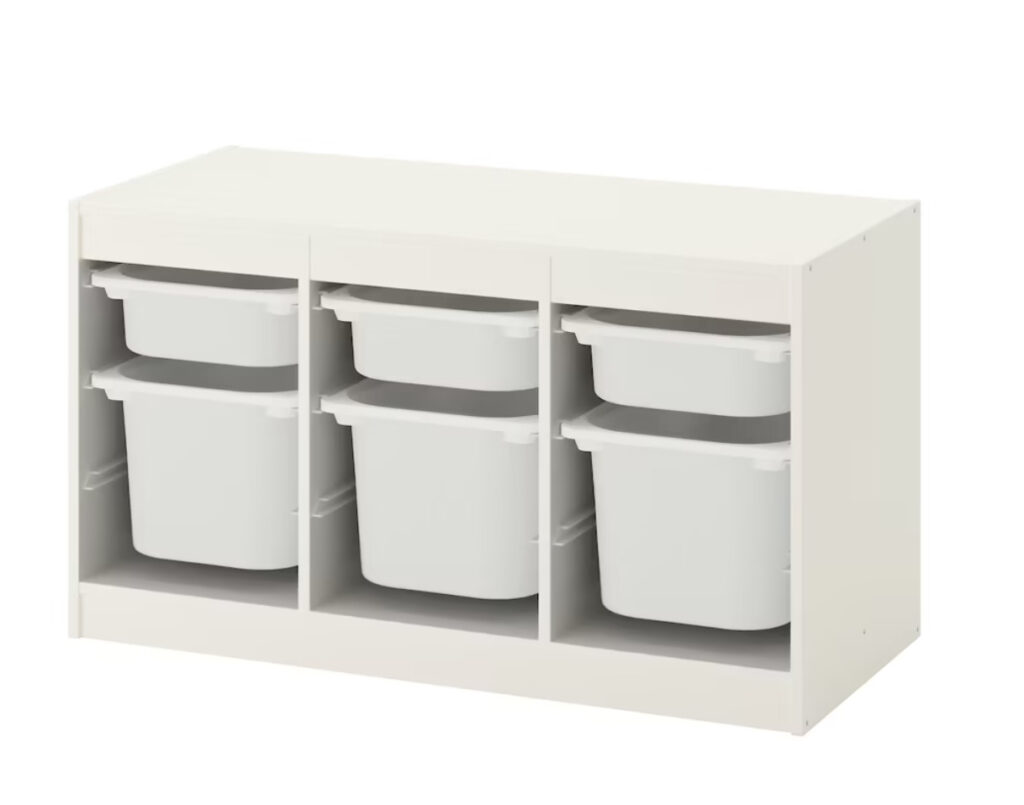 Other Trofast storage unit arrangements
Ikea has multiple different Trofast that come with different arrangements and colors. I included some pictures of some of the different Ikea Trofast below.
Bins for Ikea Trofast
The ikea trofast has multiple options for storage bins. They have three different sizes and different colors. It depends on what you need for your toys. You can see the different sizes and colors below. Links to the bins below the picture.
As you can see I decided to make one side for their wooden trains and the other side for their legos. If you are not sure what size of bins to get, it really depends on what toys you want to store. I loved the bigger bins for the wooden tracks and the Duplo legos. I used the smaller bins for the smaller pieces so it was easier to find things.
I love the idea of having storage under the table. It keeps everything organized and easy for my kids to clean up. Everything has a spot which helps kids!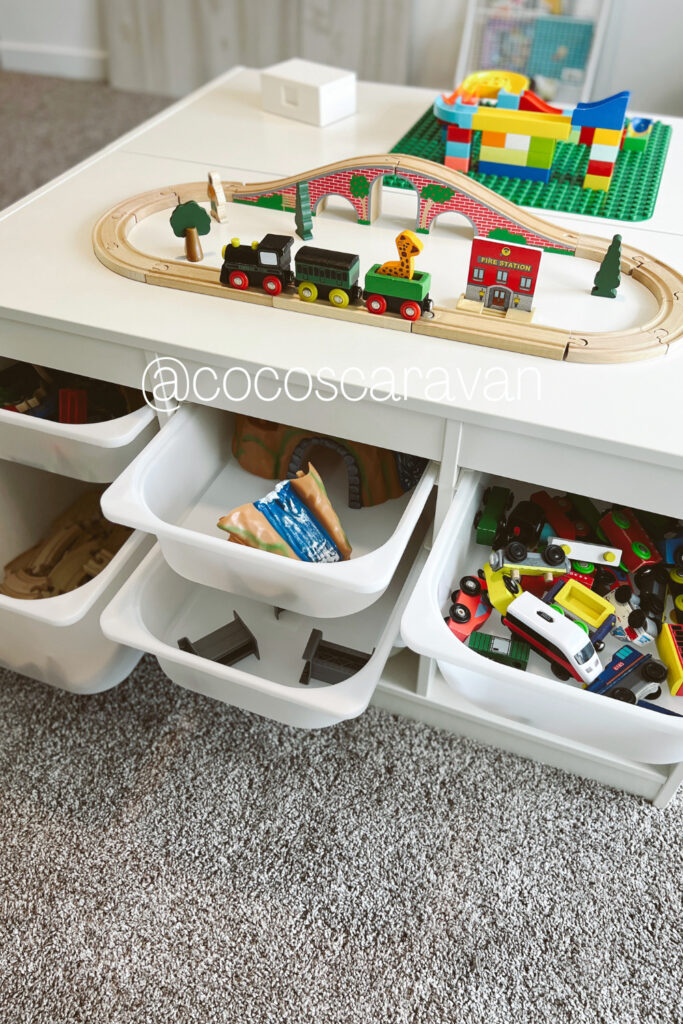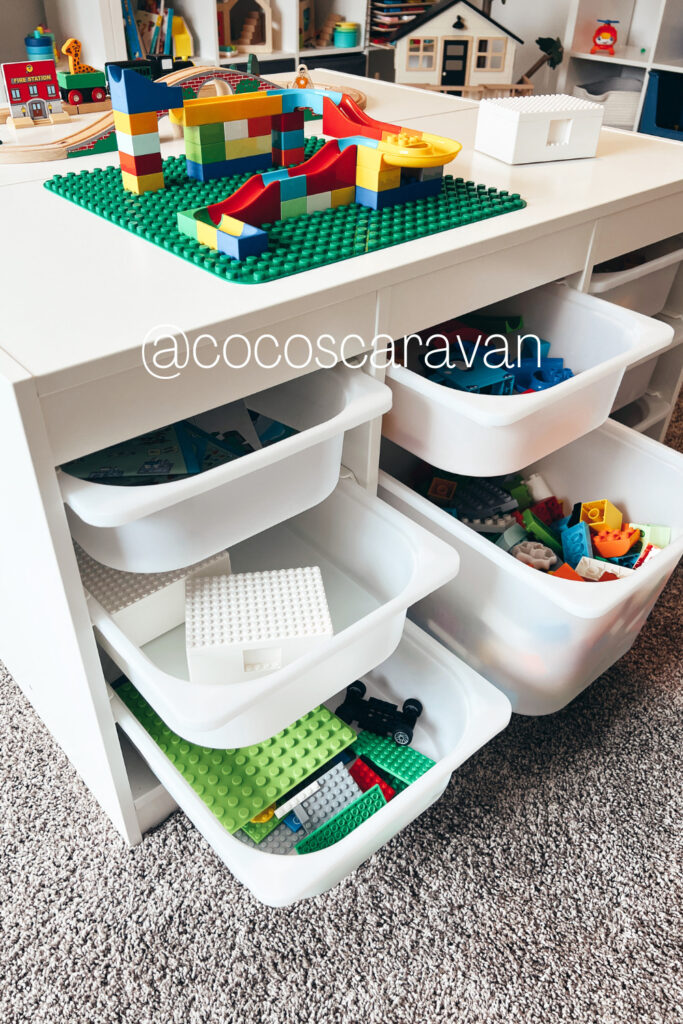 How to make the activity table
The Ikea trofast is really simple to build. You have to first build the two ikea trofast units. The next thing you have to do is just push them up against each other. You can use a metal connector to screw them together on the inside or just leave them as is. I have carpet and the trofast is heavy so I knew it wouldn't slide away from the other trofast.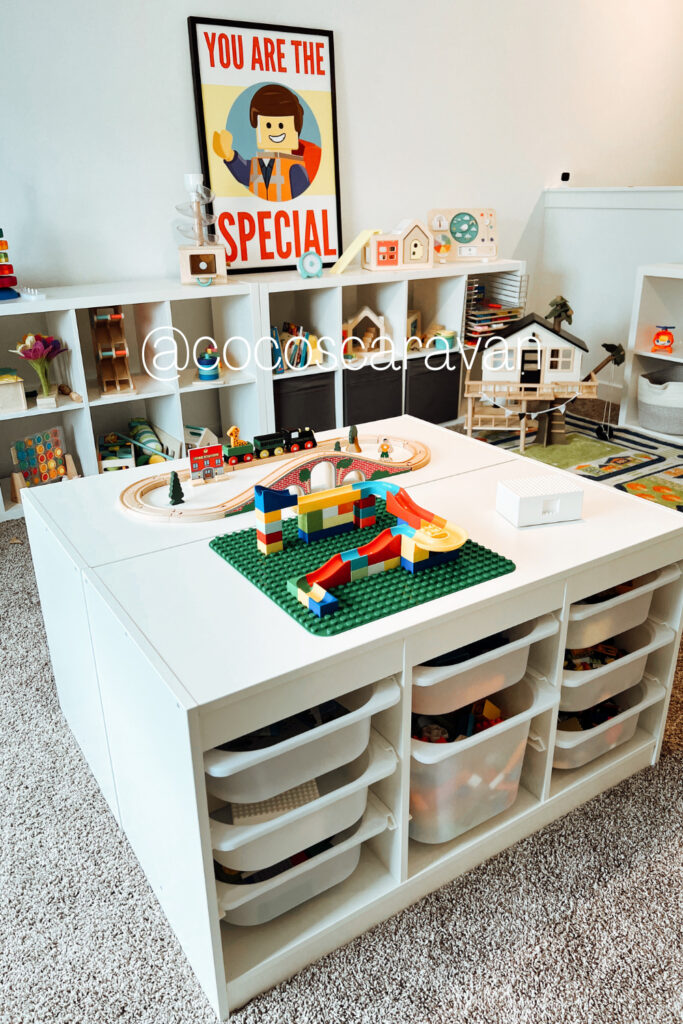 You can use the utrusta connection hardware to connect them on the inside. I would do one on each side. This is totally optional and not necessary if you do not want to do it.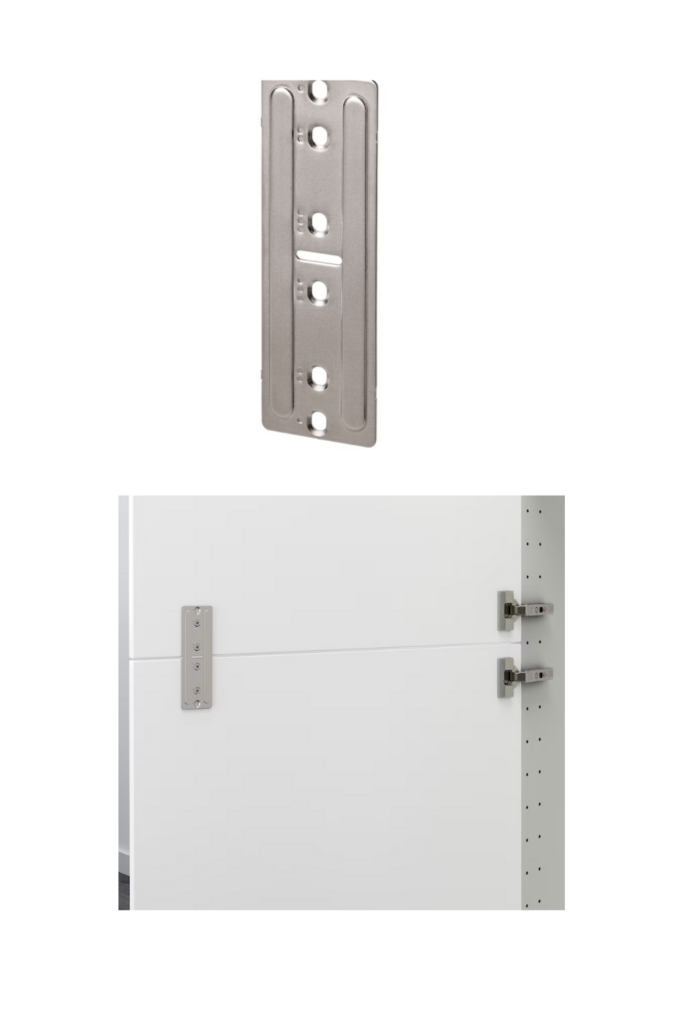 Link to toys in my Trofast table
Here are the toys that I had in my Trofast table. You can find the link to the toy below the picture. I loved having one side of my activity table legos and the other side the wooden train set.
This post may contain affiliate links. See my Full Disclosure for further details.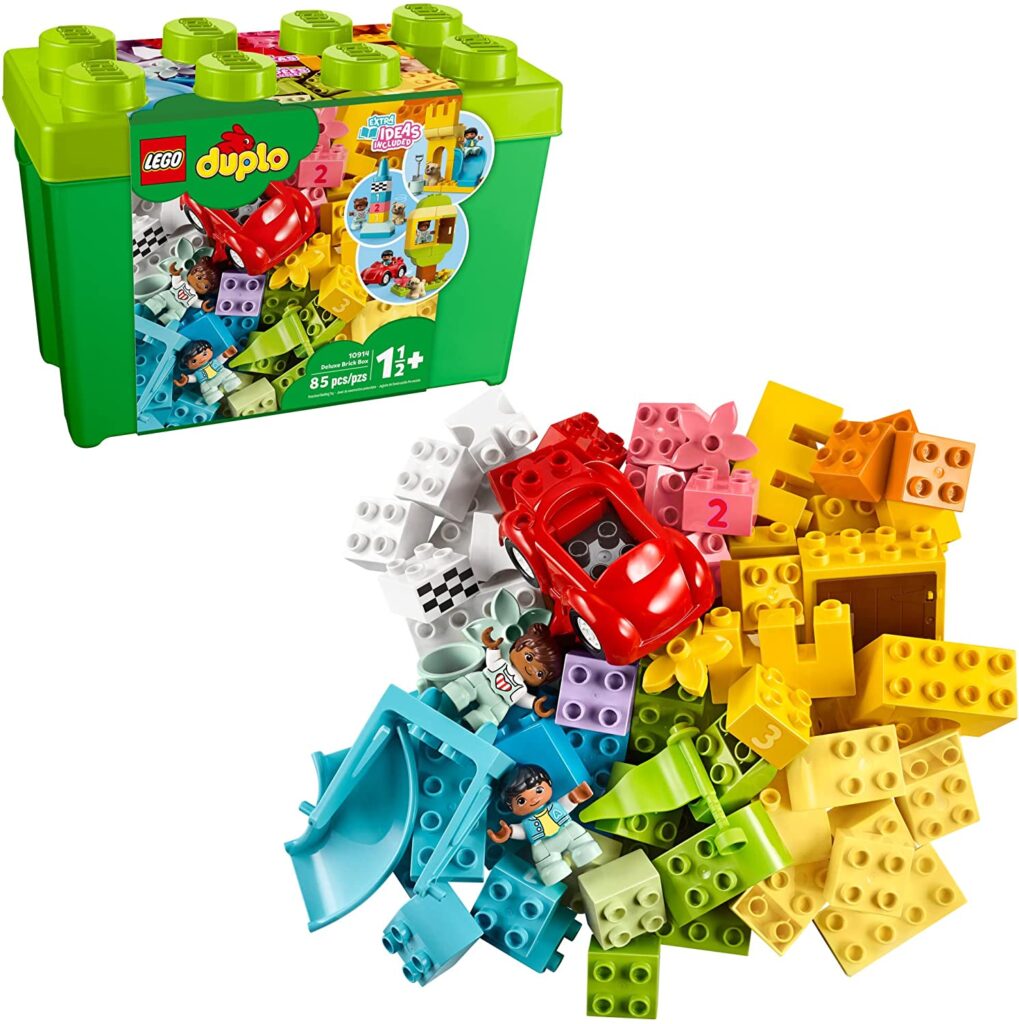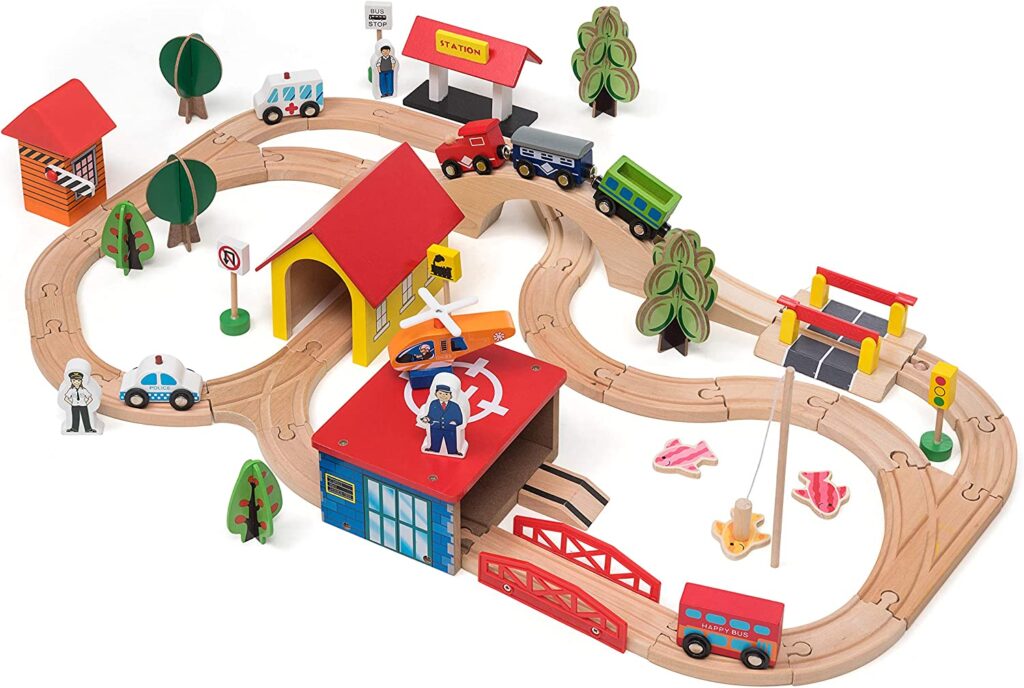 DON'T FORGET TO PIN THIS TO YOUR FAVORITE PINTEREST BOARD FOR LATER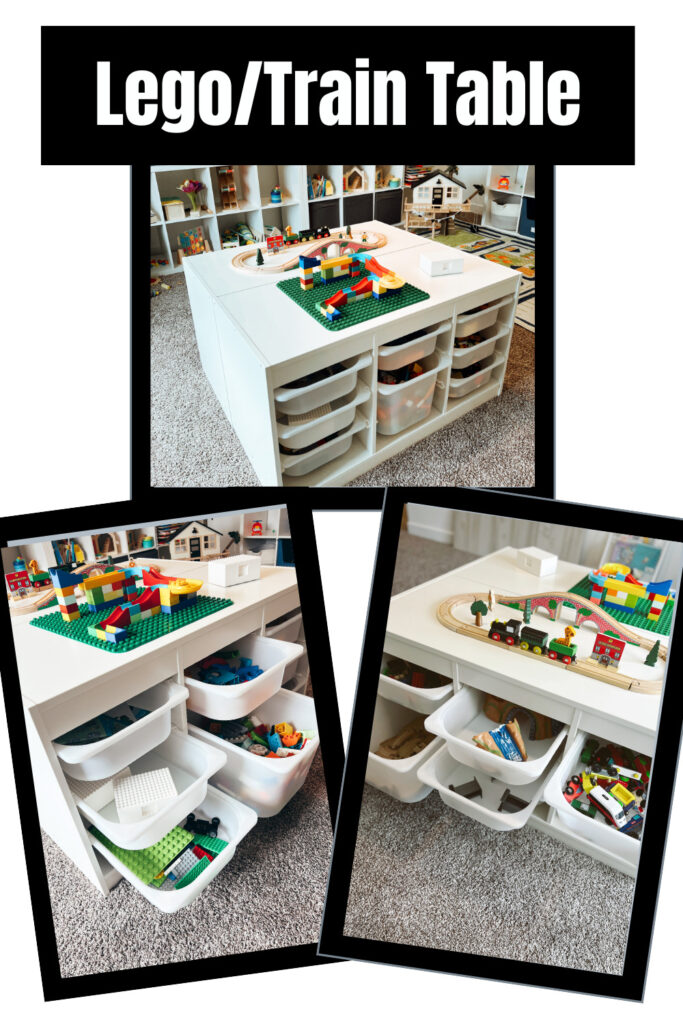 Don't forget to subscribe to my blog!
You might also be interested in
I decided it would be super fun to turn our crawl space into a fun hidden playroom. It connects right to the main family room which I love because I can still keep an eye on them. See how I put everything together.
I listed five of my favorite toddler toys that my boys are playing with right now. They can't get enough of these toys so I thought I would share them with you!