I wanted to share my baby monitor set up I use at home. I'm going to share the camera I use for my baby monitor and how I get the camera feed displayed easily in my home. Once you have this set up you will never go back.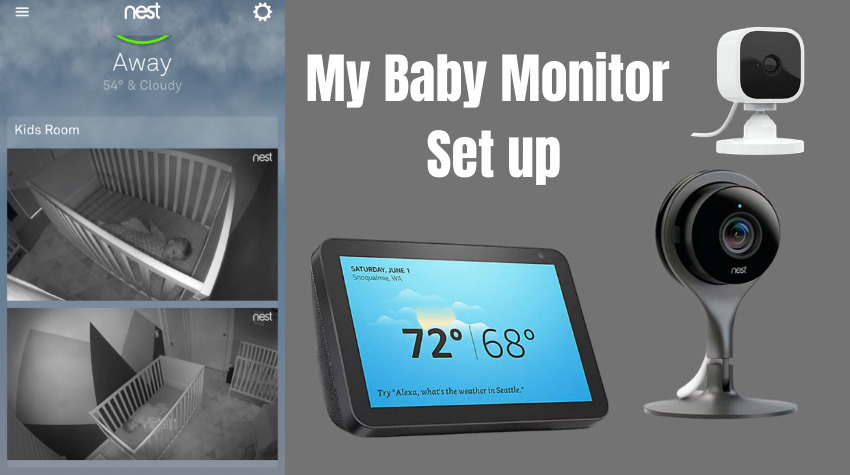 I'm all for trying to help make parents life easier by sharing some of my tips and tools. Make sure to check out my favorite sleeping tools for babies. I share everything from swaddles to my favorite sound machine. Hoping to make life a little easier for moms and dads.
My favorite baby monitor
I actually decided to get the Nest indoor security camera as my baby monitor. This is made for indoor security camera, but can easily be used as a baby monitor. I love that it streams in super high quality (1080p video) and has infrared night vision technology.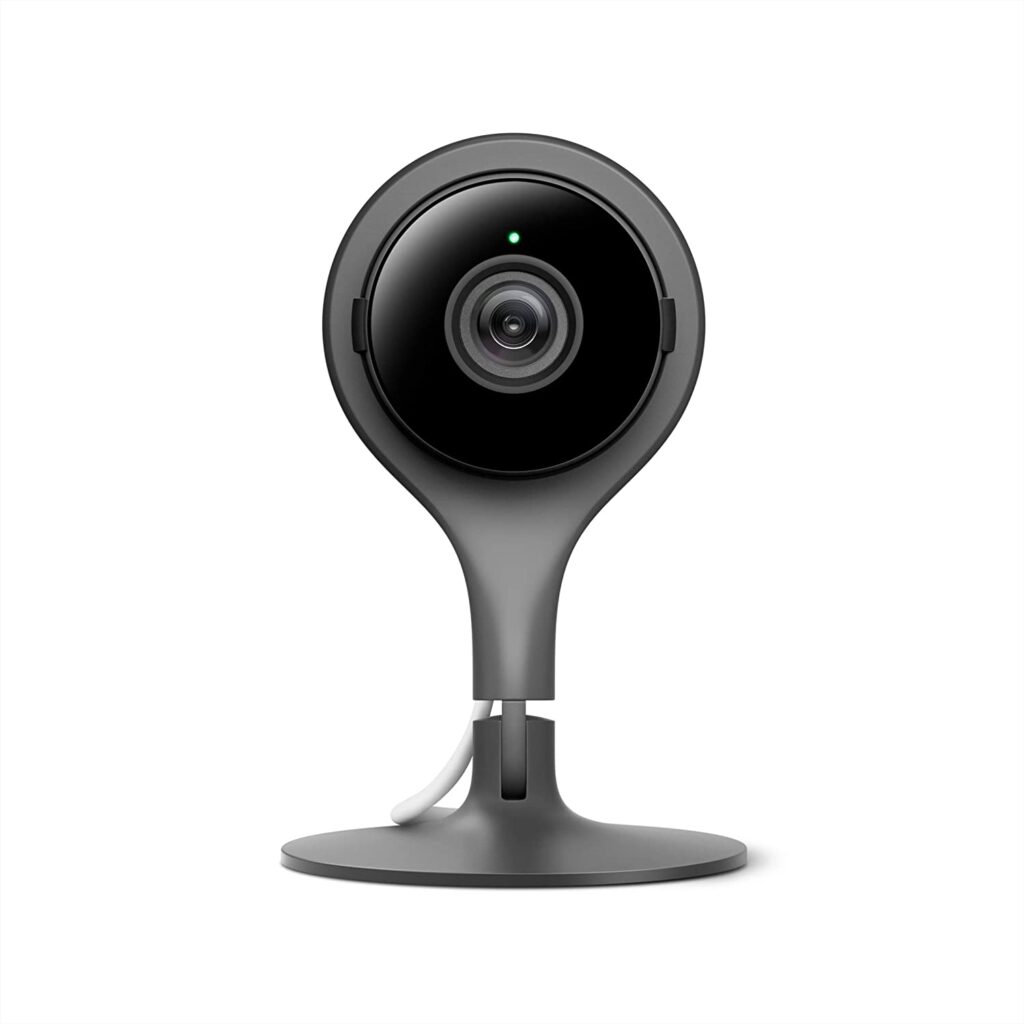 Wifi Connection
It is a wifi connection so you can get access to the video through your phone or any tablet. I can get access with my Amazon echo show 8 as well. (which I talk about further down) I get alerts on my phone and my apple watch if there is any sound or movement. They also have a feature where you can talk through the camera using your tablet.
Security Camera
I like that it doubles as an indoor security camera and a baby monitor to get double the use out of it. As my boys grow out of the baby monitor phase I can use it in their playroom or living room. I can use it as a security camera when I go out of town. I would say you get your money's worth with being able to use it for both purposes.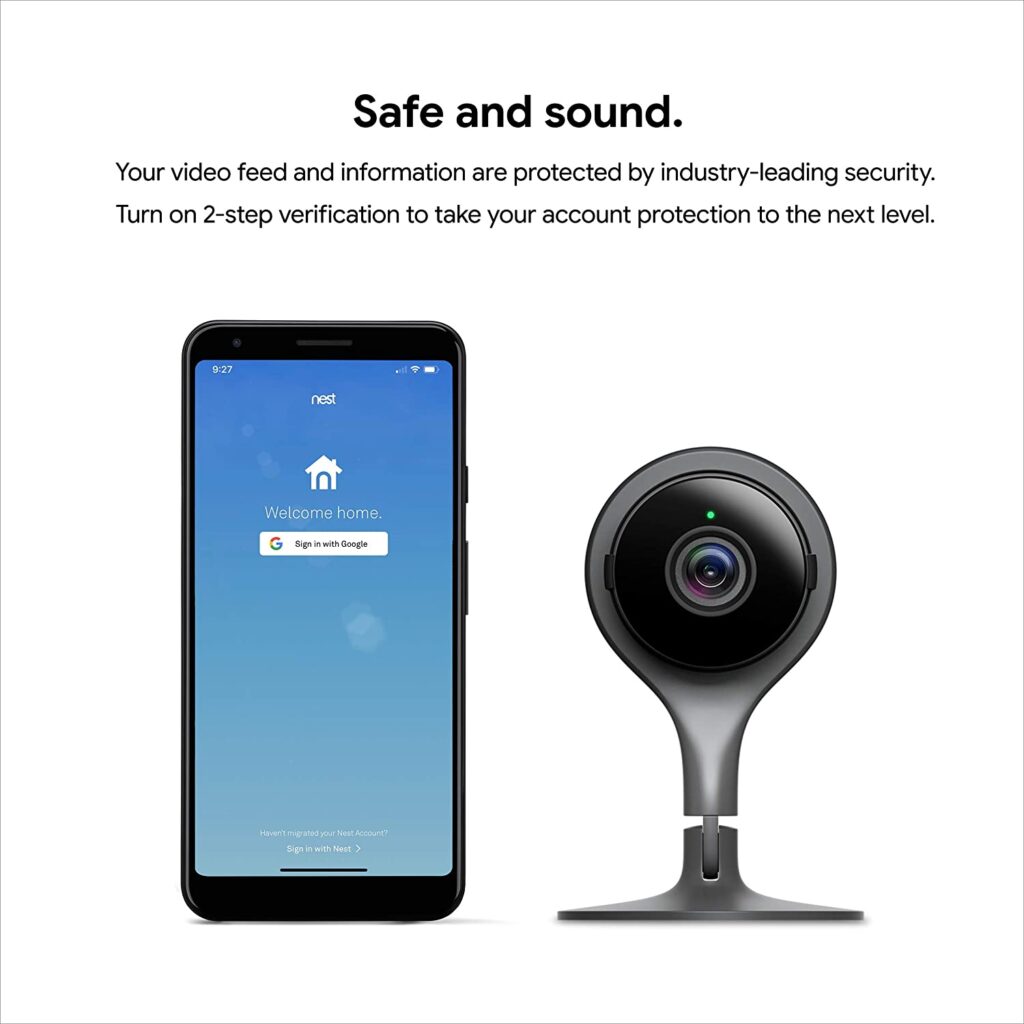 Recording Feature
If you do want to be able to record and save video you will have to pay a monthly subscription. Since I just use it as a baby monitor I don't have the need to record anything, so I never did the monthly subscription. They start at $5 a month for subscriptions and the price goes up depending on how many cameras you have and days you want recorded. You can see more about subscription information HERE.
Baby Monitor Display Screen Options
I love that I can use my phone to get live video footage, but it can be nice to have a display screen somewhere to be able to watch the boys. Here are a couple different ways you can use display screens to get video footage.
Ipad Display
One way you can display the baby monitor is by using an ipad. I downloaded the Nest app onto my ipad and I always left it in the kitchen so I could see them while they were sleeping. I even found this stand to keep the ipad propped up and used it as a video monitor.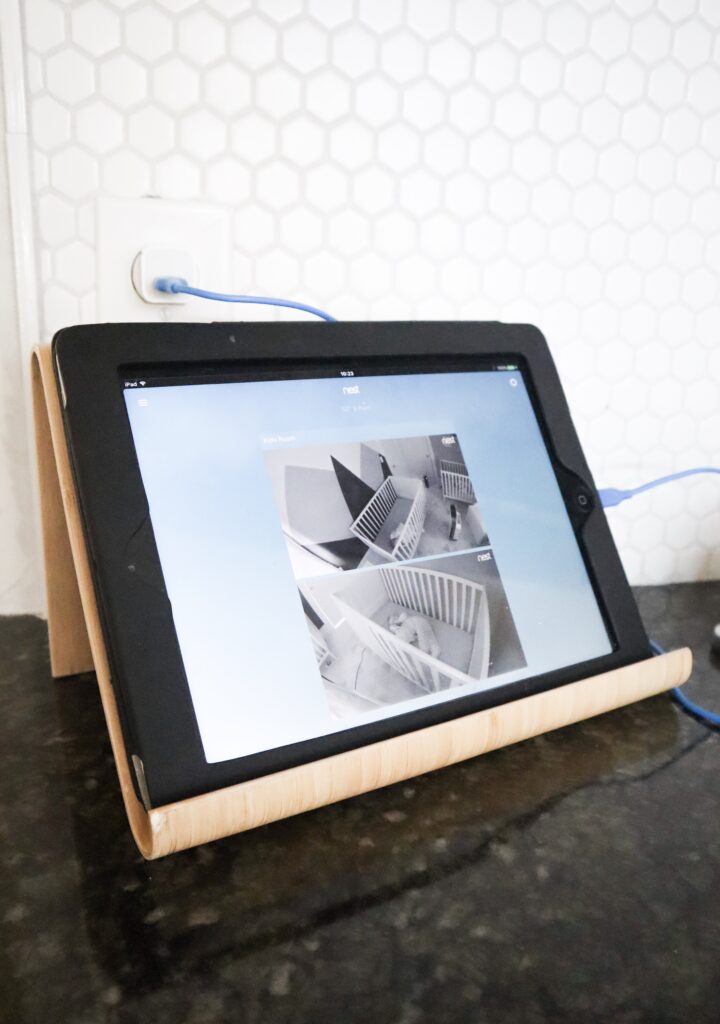 This was helpful for babysitters so they could watch them while I was gone and I didn't have to give them access to the app and my password. I would just leave the ipad for them and they would have easy access.
Apple Watch Display
Another way you can get display from your Nest camera is from your Apple Watch. Whenever I get a notification of sound or movement I will get a display on my watch. Its nice when I don't have my phone by me. See links to the Apple Watch I have below the picture.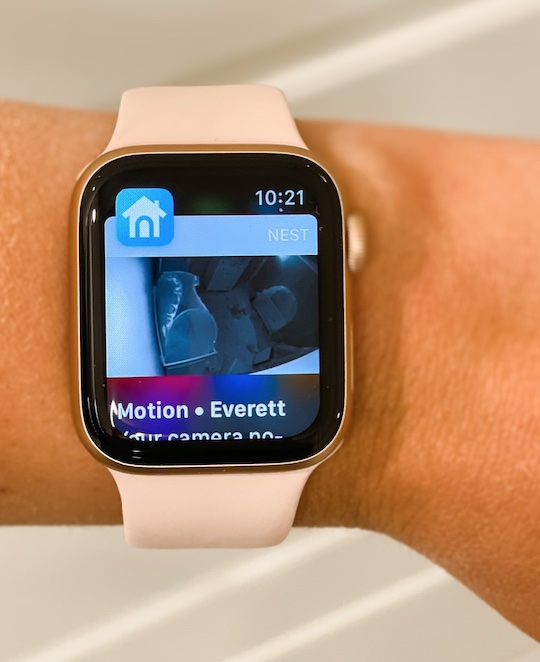 Another way to get a display screen other than your phone or computer is using the Amazon Echo Show 8. I had been wanting a smart display for awhile and over Christmas I spent a couple days doing a lot of research finding the perfect one.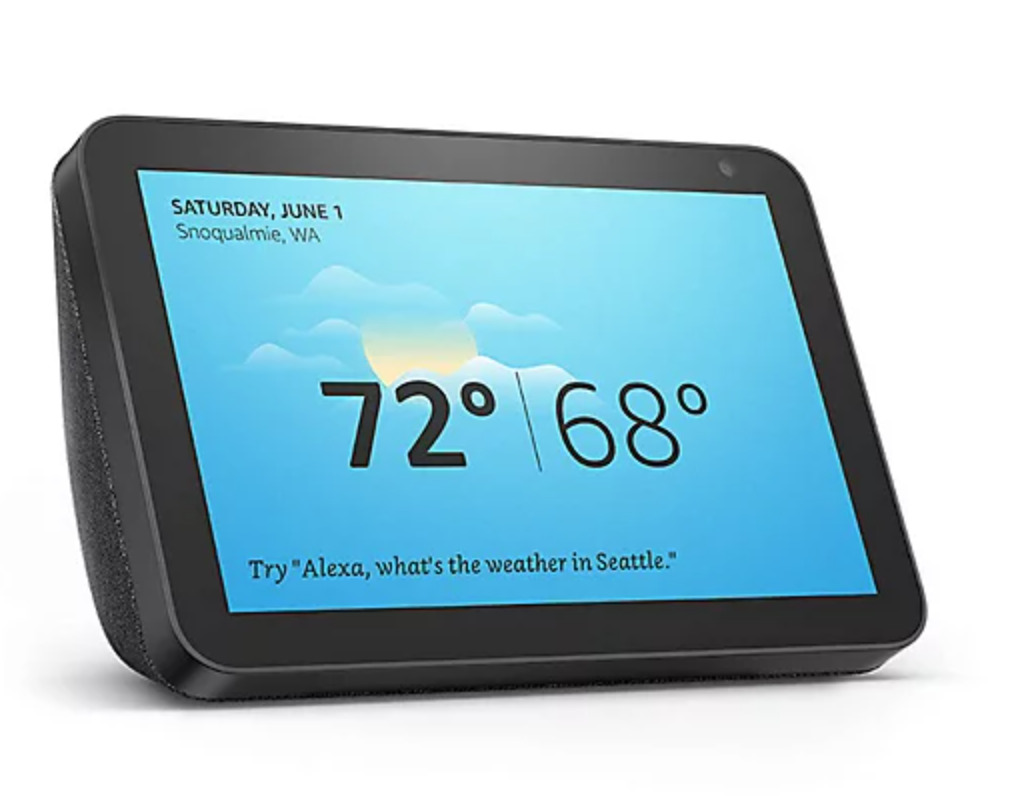 I was debating between the Amazon Echo Show 8 and the Google Nest hub. I read that you can connect security cameras to your smart display and be able to see the video feed on the device. I thought that was an awesome feature to have so I could watch my boys while cooking or use that instead of my phone.
The Amazon Echo show 8 and Google Nest Hub both allowed me to cast my nest camera, but I ended up going with Amazon Echo Show because it allowed me to connect my apple music subscription. The google hub didn't allow me to listen to my apple music. One thing that was nice about the the Google Nest Hub was how it allows you to cast stuff from your phone to the screen, but you can't do that with the Amazon echo show 8. You just have to decide what you would use more and pick between the two.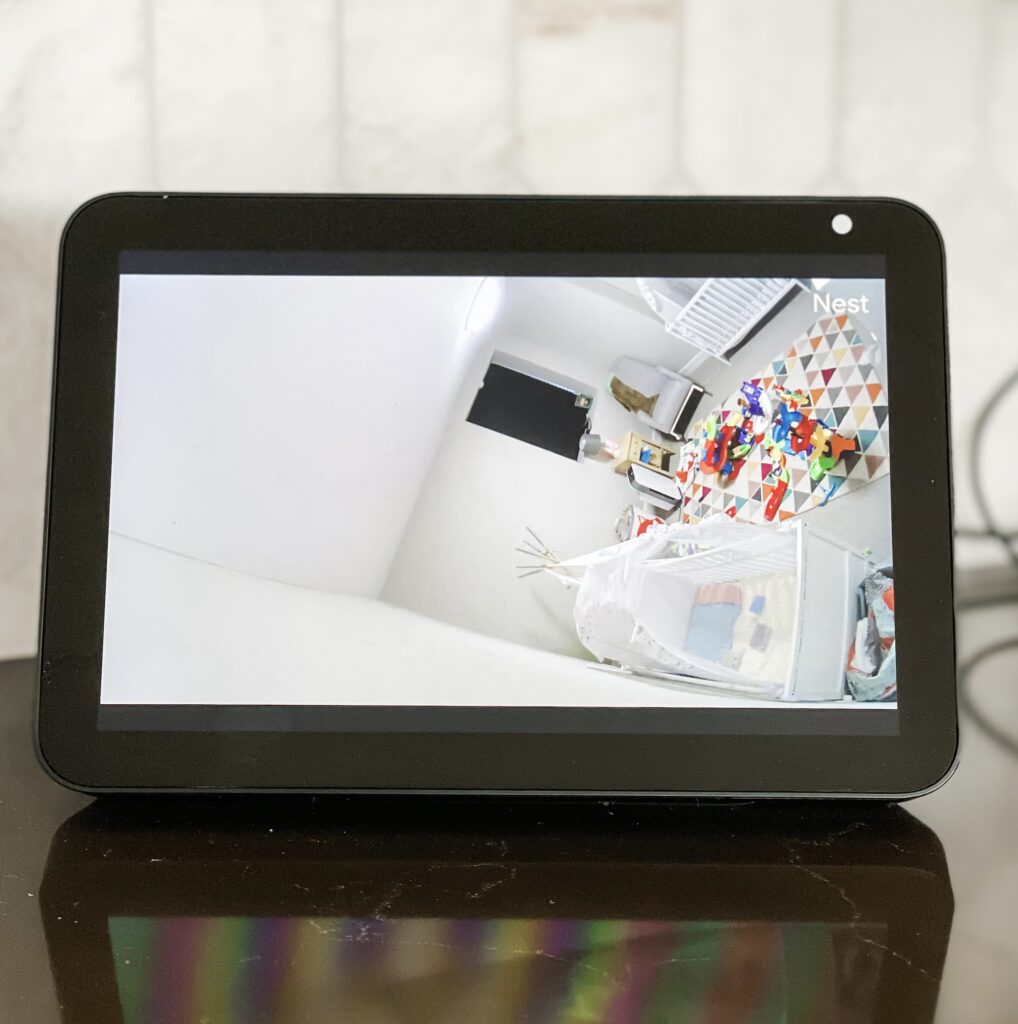 You have to use the Alexa app to connect your nest camera to the Amazon Echo Show 8. Now whenever I'm in the kitchen I just say "Alexa show me Everett's camera" and i'll be able to see and hear everything.
Another feature I love about the Amazon Echo Show 8 is being able to connect my Netflix, Hulu and Amazon Prime video. If the boys are eating or I need a distraction while cooking I can ask Alexa to play one of their favorite shows and it will start displaying it. They have recipes and cooking videos you can watch while in the kitchen. They also have a video chat option so you can talk to friends and family. It has so many cool features.
The Amazon echo show comes in three different sizes. They have the smallest size Amazon Echo Show 5, then Amazon Echo Show 8, and the biggest Amazon Echo Show 10. The Echo Show 5 is more of something you would put by your nightstand or desk. The Echo Show 10 is bigger and more of a speaker system for music and something you would put in the kitchen. I have the Echo Show 8 and leave it on my kitchen counter and I think its the perfect size.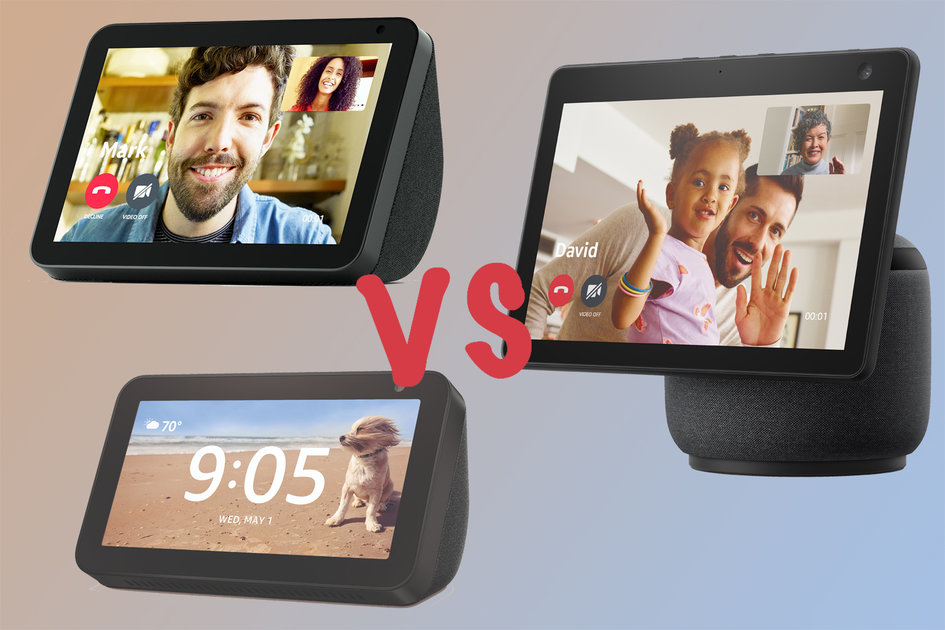 Cheap Indoor Secruity Camera Option
I got this blink security camera for free with my purchase of the Amazon Echo Show 8 on black Friday. I decided to use it in our crawl space playroom and its been awesome. This is an Amazon product so it also connects to my Amazon Echo Show 8 which is so awesome. If i'm in the kitchen I'll just ask Alexa "show me the playroom" and it will show it. So if you need a cheaper option for a playroom or toddlers room this would be great!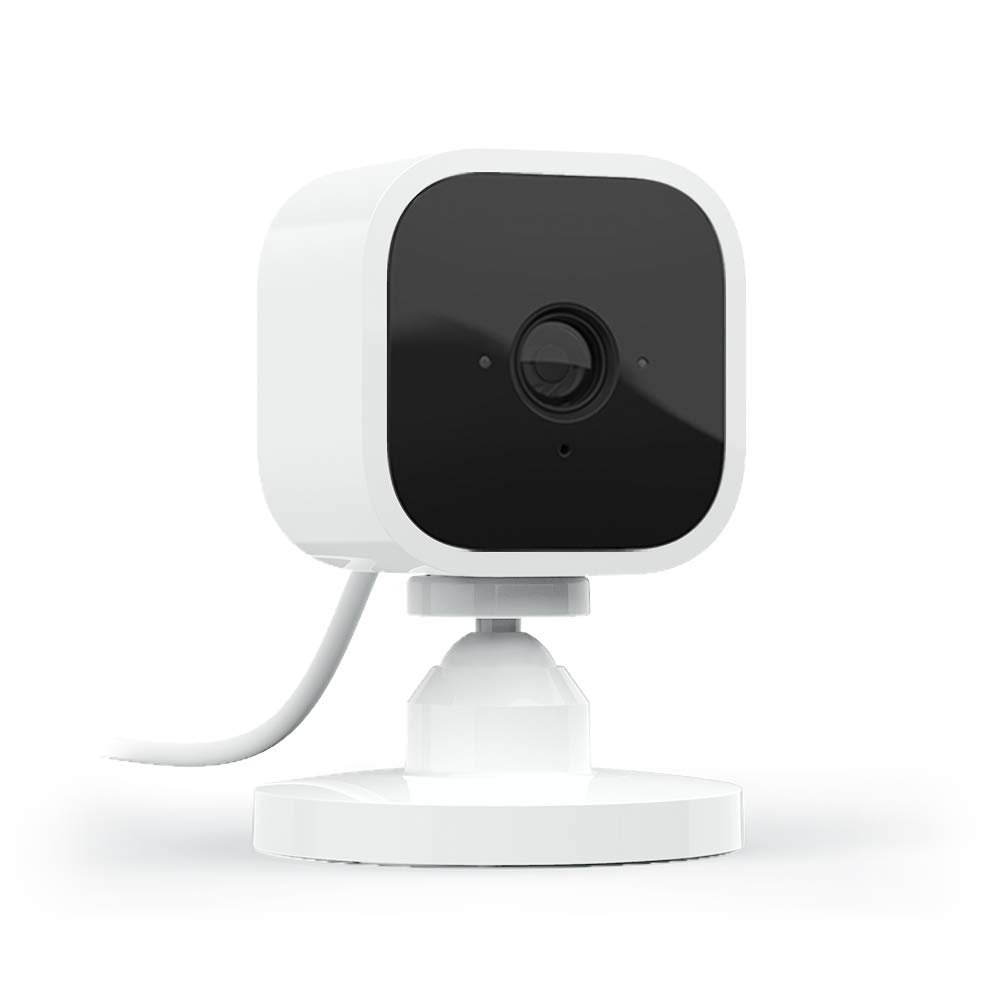 Here is a picture of my Blink camera displaying on my Amazon Echo Show 8. Makes it so easy to see all my cameras and keep an eye on my kids. For how cheap the camera is the quality of the picture is pretty darn good. If you want to download videos you have to pay for a subscription . I really like this for a playroom.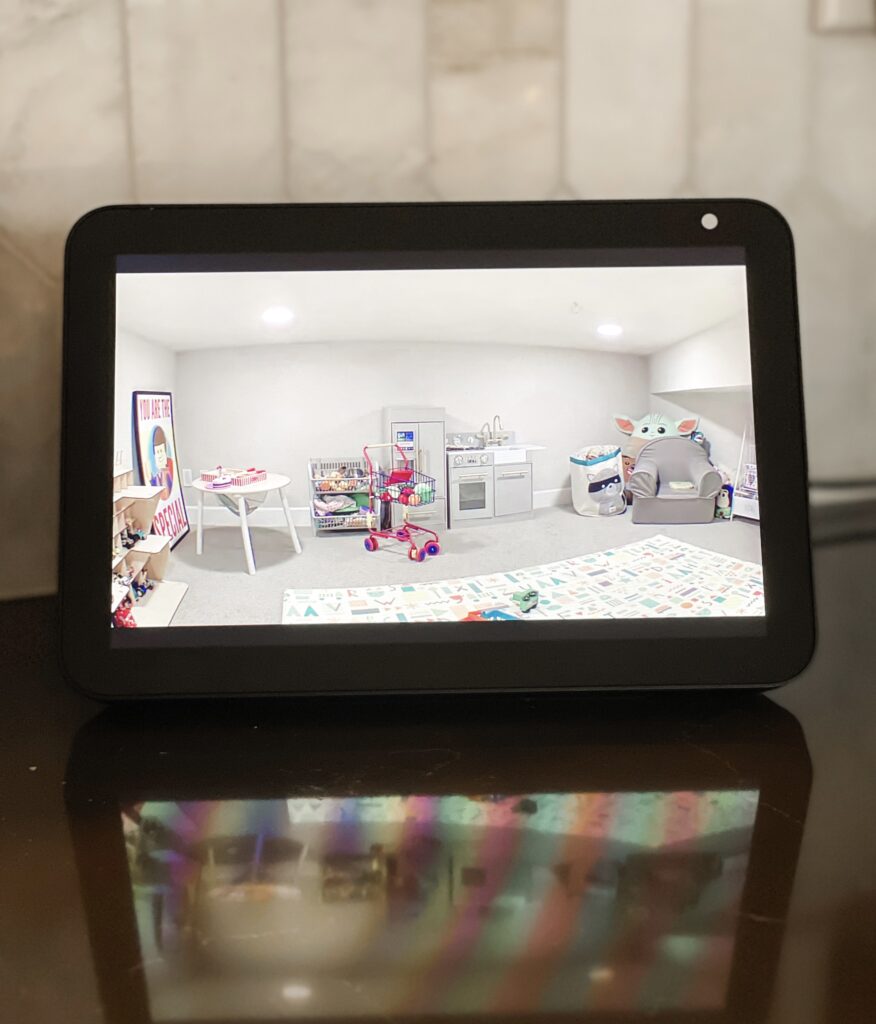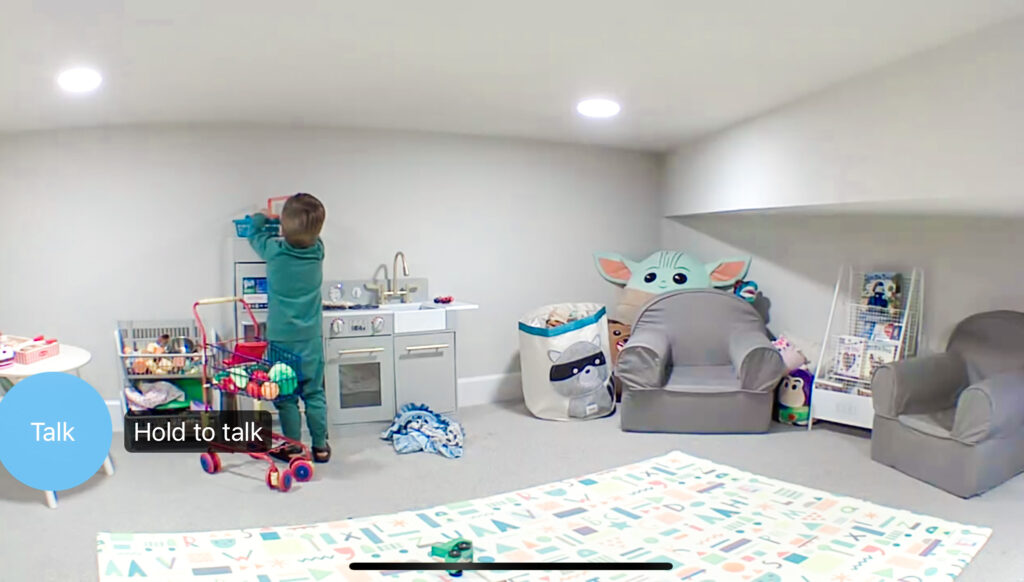 I hope this helps you set up the best baby monitor set up at home. If you have any questions just comment below and I will try and answer them!
DON'T FORGET TO SAVE THIS PIN TO ONE OF YOUR BOARDS ON PINTEREST SO YOU KNOW WHERE TO FIND IT FOR LATER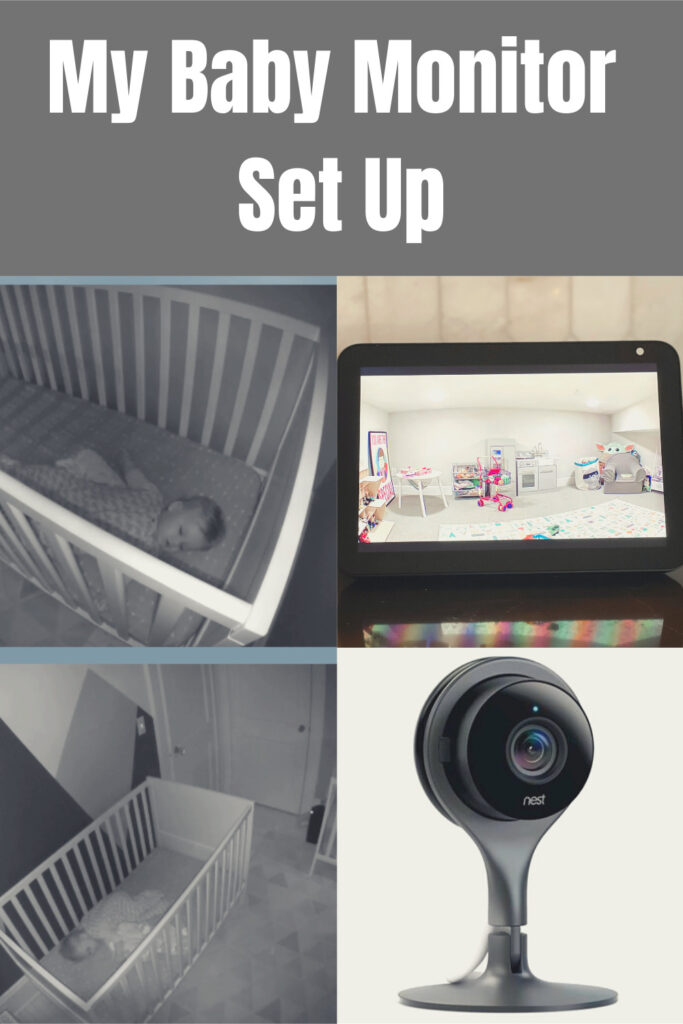 This post may contain affiliate links. See my Full Disclosure for further details.