Great promo codes for some of my favorite products
I'm sharing all my promo codes to my favorite products! These are products I own and have loved so much that I want to share with all of you. I will be adding to this post over time with more products, but wanted to first share some of my top favorite products.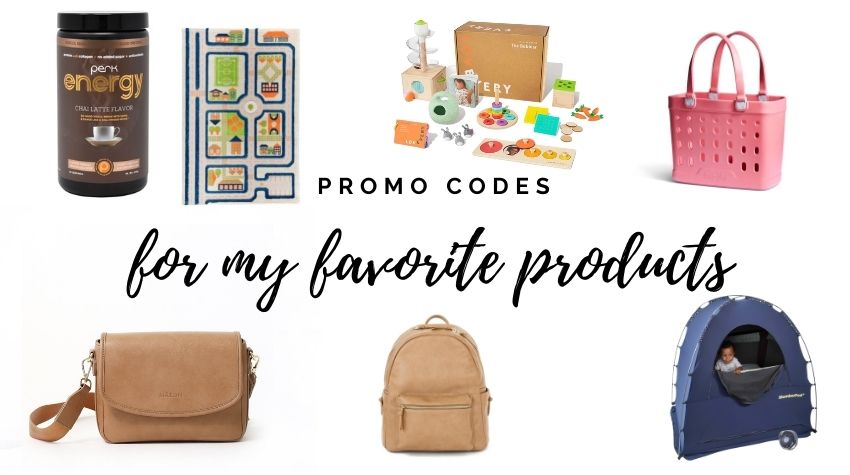 Promo Codes to save you money on my favorite products
I've put the products into categories and will add to them over time. Hope these promo codes help you save money and you love them as much as I have!
Baby and Kids
If you travel a lot with babies and toddlers this Slumberpod is a must! I use to try and fit the pack n play in a hotel closet or bathroom so it would be dark for them to sleep. No more putting cribs in bathrooms! You can actually put your baby to sleep in a hotel room and walk around with the lights on in the room. Promo code below. This is one of my promo codes that will never change and you can use whenever!
They just released a Slumberpod homebase for a full-size crib. You can buy the base and the Slumperbod is sold separately.
Beddys
The best bedding for kids and adults! All you have to do to make your bed is zip it up! Use my code to get 15%off. I use this with my boys and it's so easy for them to make the bed and its fun!
Kid Clothes
The most adorable outfits for your kids. Their rags go up to size 5/6 and my boys love them! If I let them they would wear these everyday. They love the ones with the characters on them! I didn't really start buying them for my kids until they started to walk. You get 10% off your order when you use my code: COCO10. (Excludes Sale & Preorders)
Kid Toys
If you have followed me on Instagram for awhile now you know that Lovevery toys are by far my favorite toys. I wrote a whole blog post all about this toy subscription. You can read more about how much it cost and whats included in a box on the blog post HERE.
This is the best music player for kids. They can control it themselves and listen to what they want. Yoto has an app where you can upload your own music to a card or they have tons of cards with music and stories. My son loves taking it to the park and in the car. We listen to it everywhere.
Yoto Player Review Video
I get asked about this rug all the time on my Instagram. What I love about this rug is how its 3D and the road is lower. I have this traffic rug which I loved because of more roads and the parking garage. They also have other options you can see below.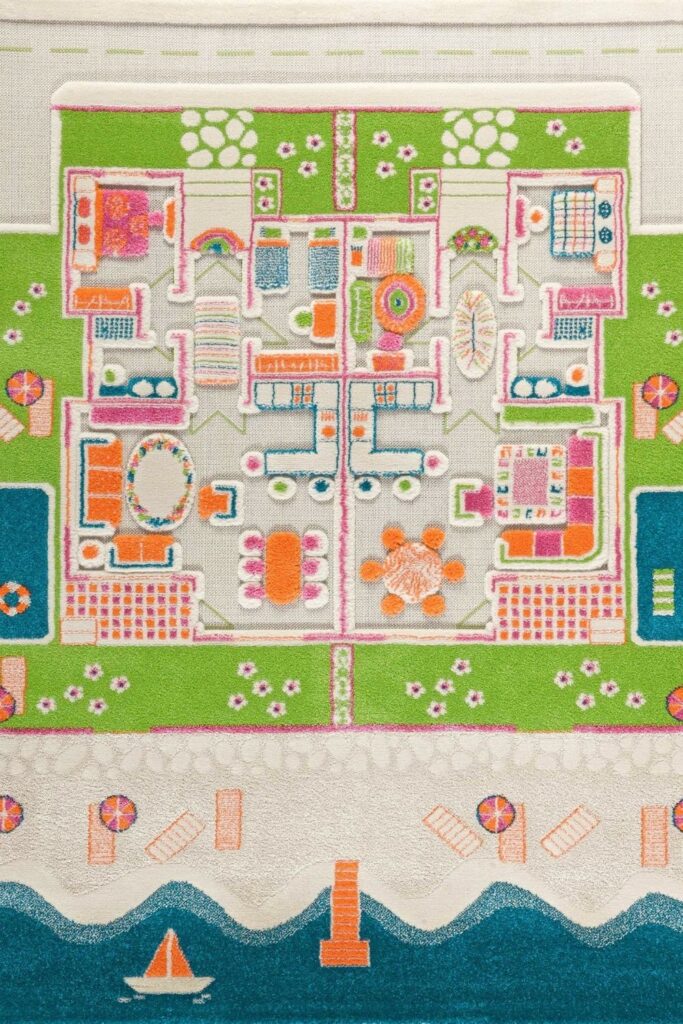 Bags
This is by far my favorite diaper bag out there. I also love that I can continue to use this after the diaper bag phase. It has a pocket for your phone on the back. Lots of space inside and pocket on the front. I also love how comfortable it is! This is another one of my promo codes that will never expire.
Large all day backpack
I have the Large all day backpack, but they have a medium size and small size as well.
I recently got this crossbody bag for my trip to Spain and I absolutely love it. I got rid of all my other crossbody bags and will only have this one forever. I love the back pocket for my phone and the zipper inside to make sure you don't lose anything. Love this!
I got this tote last year for summer and I'm absolutely obsessed. My favorite part of this bag is how it keeps it form. You can also get a hose and wash it down when it's sandy or dirty. They have a ton of cute colors you can see below. This promo code will only last until the end of April!
Lifestyle
I recently started looking for an all natural healthy energy drinks. I don't like coffee and wanted something similar that I would enjoy the taste. I kept seeing my friend post about Perk energy and decided to try it out. I'm obsessed now and it seriously gets me up in the morning.
This is the perk energy and some of their most popular flavors. They add new flavors every once in awhile which are so fun and tasty.
They also have a Perk chill which you can take at night. I love this because it helps with my sugar cravings in the evening and calms me down to sleep at night.
Their pre workout Perk is so tasty and I love using it!
Clothing
If you are looking for cute and comfortable clothing you have to check out Modest Shoppin clothes! I wore this v-neck maxi dress for one of my family photos and I'm obsessed. It's so flattering and I felt so comfortable during the photoshoot. Its probably one of my all time favorite dresses. See more of my favorites below and click the button below to see more of her clothes! Don't forget to use COCO10 to get 10% off your order!
DON'T FORGET TO PIN THIS TO YOUR FAVORITE PINTEREST BOARD
This post may contain affiliate links. See my Full Disclosure for further details
Other Blog Post You Might Be Interested In