Everyone has been asking so I thought I would do a quick house tour blog post.
My parents kept the boys for a week so I could focus on getting unpacked. The day I moved in Justin's family and my extended family came to help unload the moving truck. Some of my aunts and uncles stayed the rest of the day and helped me unpack and get furniture put together. I wasn't expecting anyone to stay and help, but they insisted and honestly it saved me. Because of all their help the first day I was able to get all unpacked and even organized before the boys came on Friday.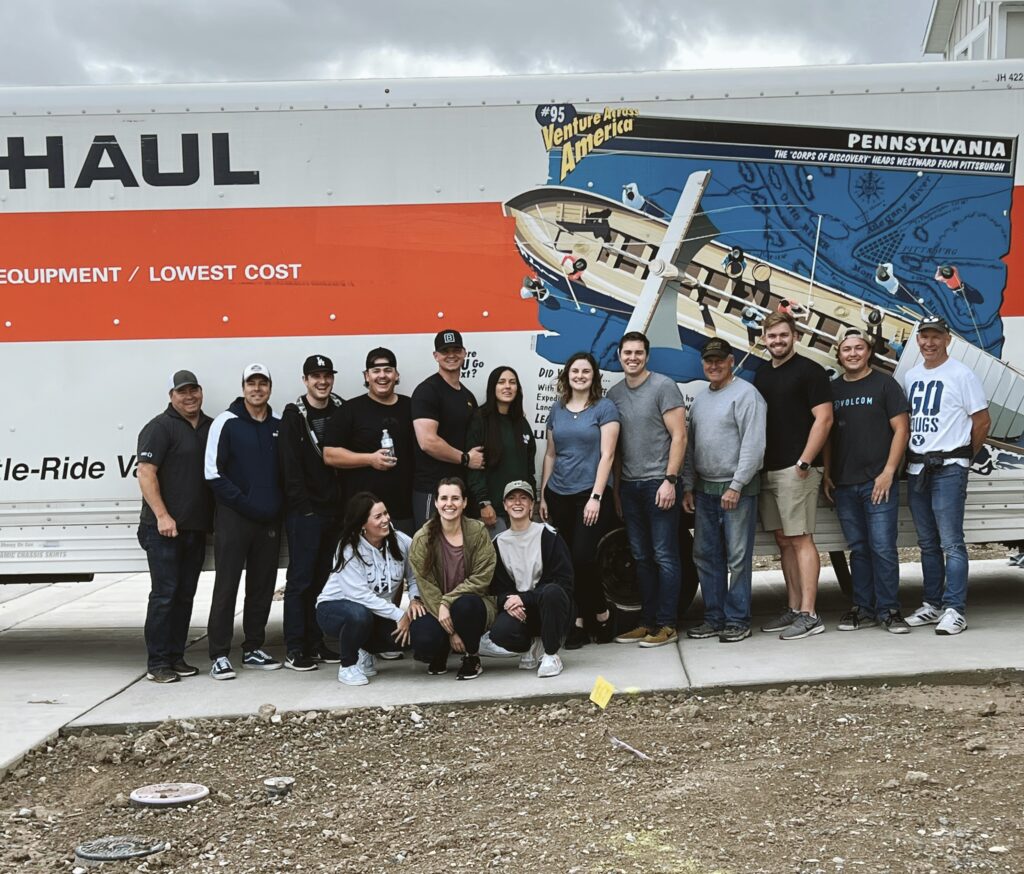 I knew that once the boys got here it would be a lot harder to find time to unpack so I worked super hard. When my parents came to drop them off they stayed a couple days and my mom even helped me decorate parts of the living room and kitchen. Decor is not my thing so I was grateful for her help!
House Tour: Kitchen/Living Room
Let's start the house tour with the adorable kitchen! I love how everything came together with the gray, black and white oak. I love it! Thanks to my mom who helps me pick everything out. Decor is not my thing so i'm glad she can help!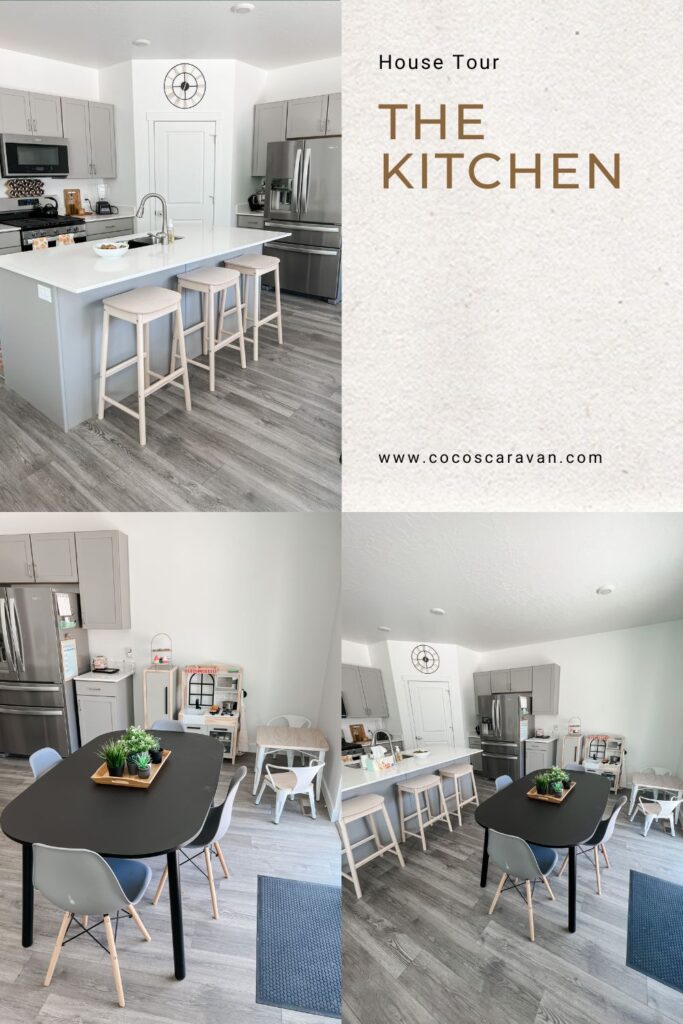 Links to kitchen items
This post may contain affiliate links. See my Full Disclosure for further details.
Living Room
The living room is going to be such a comfy fun place. The couch was too big for the space so I took one of the middle sections out and made it a chair to put in the corner. I'm using my moms old TV stand for now, but I would love to do built in cabinets below and open shelving around the TV.
Justin and I always wanted to get into DIY projects around the house. I'm determined to still learn and figure it out. It would be fun to start learning these projects myself.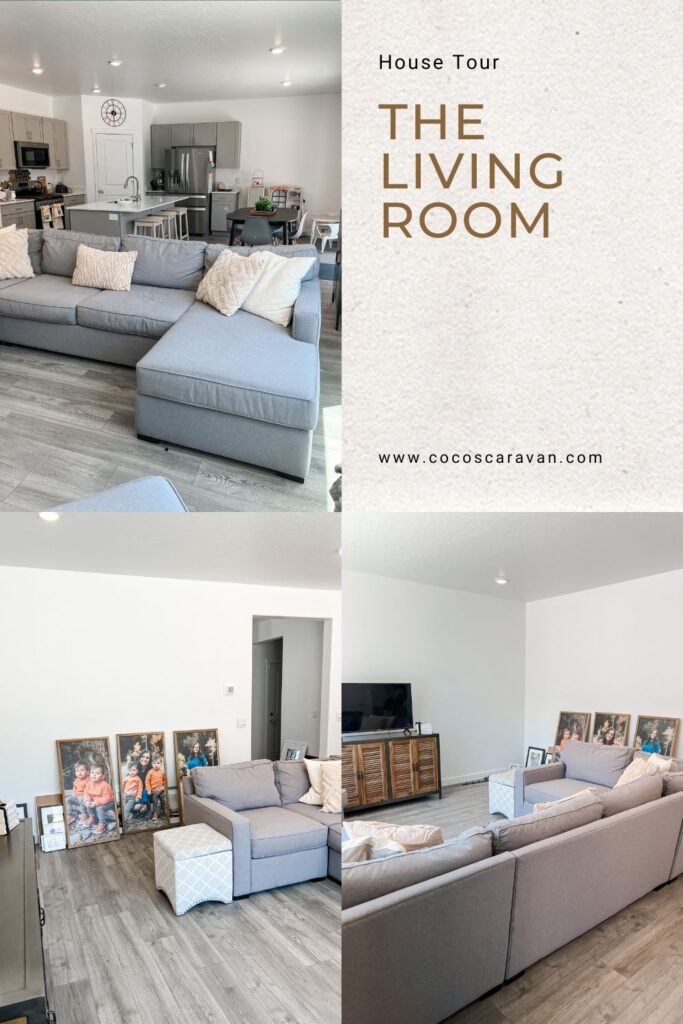 Here is a picture of what I would love to do in the living room. You can see more of my living room ideas on my "Living Room Inspo" Pinterest board.
Bedrooms
I have so many fun ideas for the boys bedroom. Their beds are from Ikea and I wrote a blog post all about the different ways you can arrange their beds. You can read that blog post HERE. I was thinking of doing a Mountain wallpaper on one of the walls. I'd love all the ideas for this room! I put their dresser in the closet to give them more space in their room. It worked out well!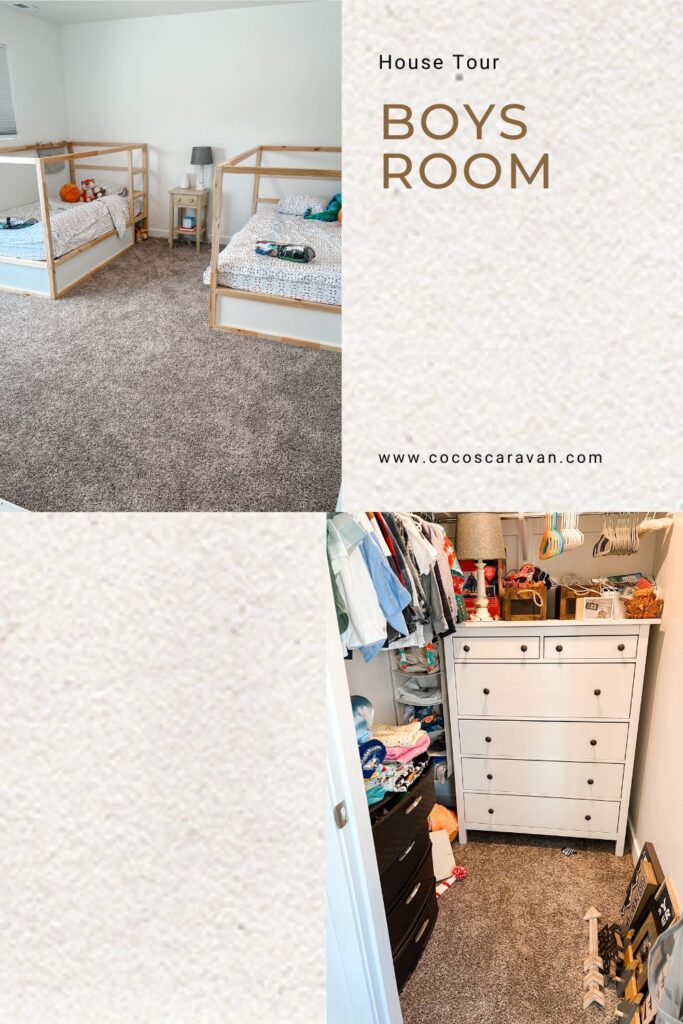 My room will probably be the last one to decorate. I have so many fun ideas! I'd love to do a board and batten wall behind my bed. Maybe do a bench in front of my bed and a big love seat couch in the corner. Could have some really fun ideas! You can see more of my fun "master bedroom inspo" ideas on my Pinterest board.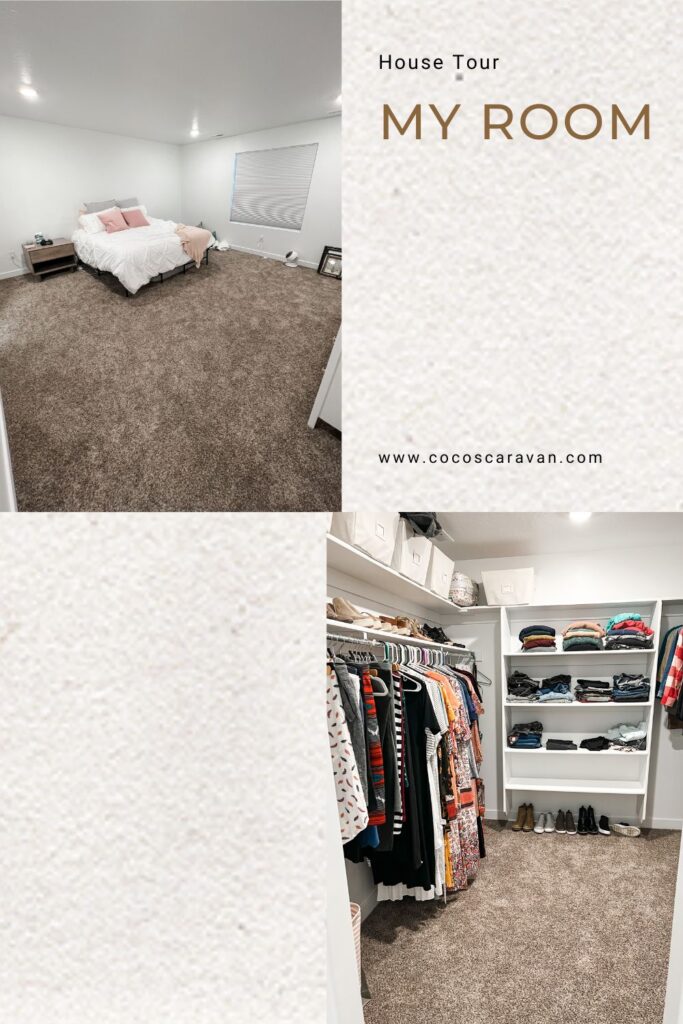 I needed an office, but also needed a guest room. I decided to make it both and found some great ideas to do that. I got the this daybed from Ikea and it folds out to a king size bed. The office desk is also from Ikea and works well. You can see some of my inspo ideas for a home office on my Pinterest board here. Make sure to follow so you don't miss new pin ideas!
I would love to have someone make a cool "Coco's Caravan" poster for the office. I'm excited to make it cute and fun since I'll be working here the most!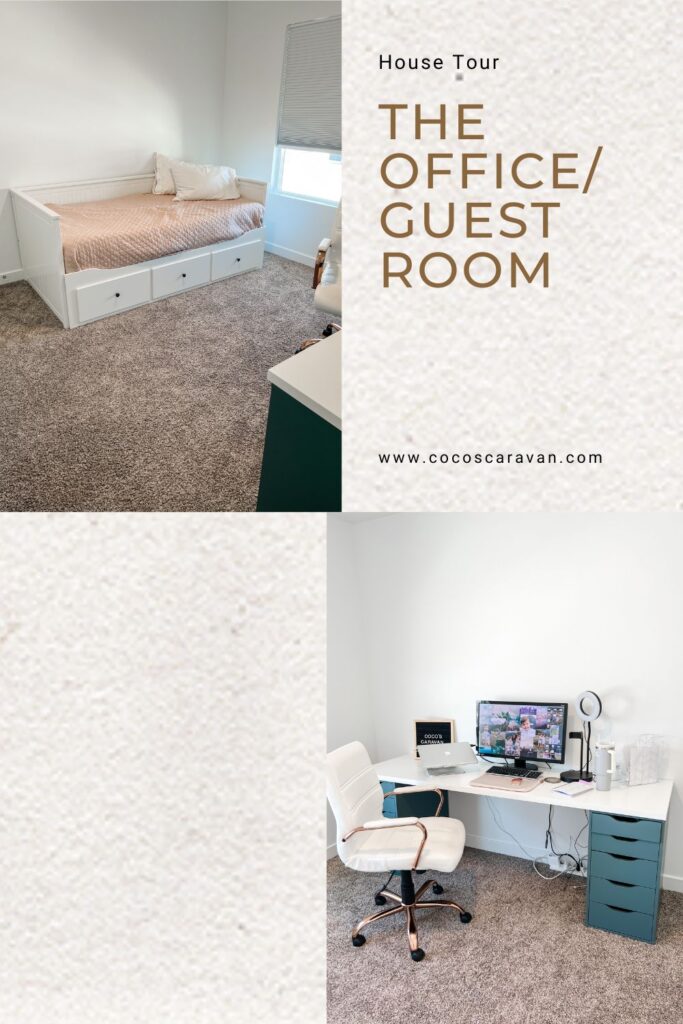 Playroom
We have so many options to play and have fun. I turned the loft into a playroom and I put some of their bikes in the basement. So many fun things to do! I have so many ideas for the playroom. I created a Playroom Pinterest board you can check out if you want some ideas as well. I'd love to get your ideas in the comments below!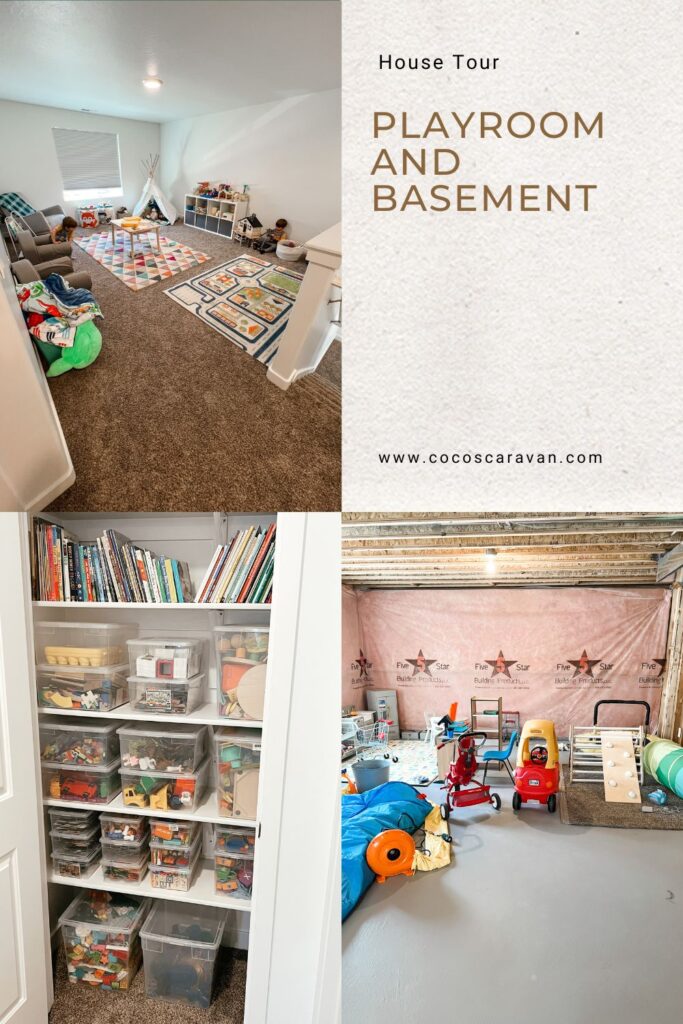 I love organizing their toys in these clear bins. I wrote a blog post linking the bins and where I got them. You can read about that HERE. I put them in the toy closet and in order to get a new bin out they have to put one back.
Hope you enjoyed the house tour! I would love to get your decor ideas in the comment below! I'm excited to do some DIY projects and make this my home! We are planning on being here for a long long time so I'm happy everything has come together. I feel at home!