Best summer schedule for kids that you can print
The best summer schedule for kids that you can print and use! Its summer time which means kids are home. Kids do best with structure and thats why having a schedule can be so important. I made a weekly activity schedule, a daily routine schedule, and a summer bucket-list so you can feel more productive and still have fun!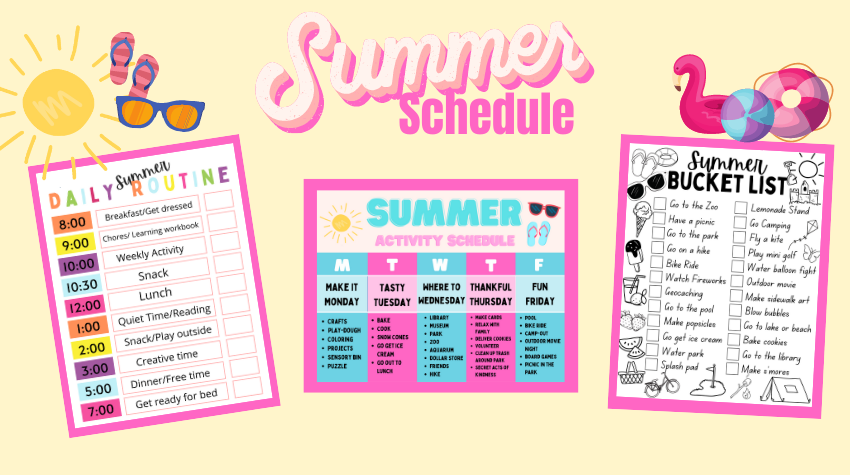 Best Summer Schedule for kids: Weekly Activity
This is the best summer schedule for kids! You can get in all the fun activities and feel like you had a productive summer. It gives your kids something to look forward to and keeps us parents sane and organized. I feel so accomplished if I do one activity a day, it's a win win.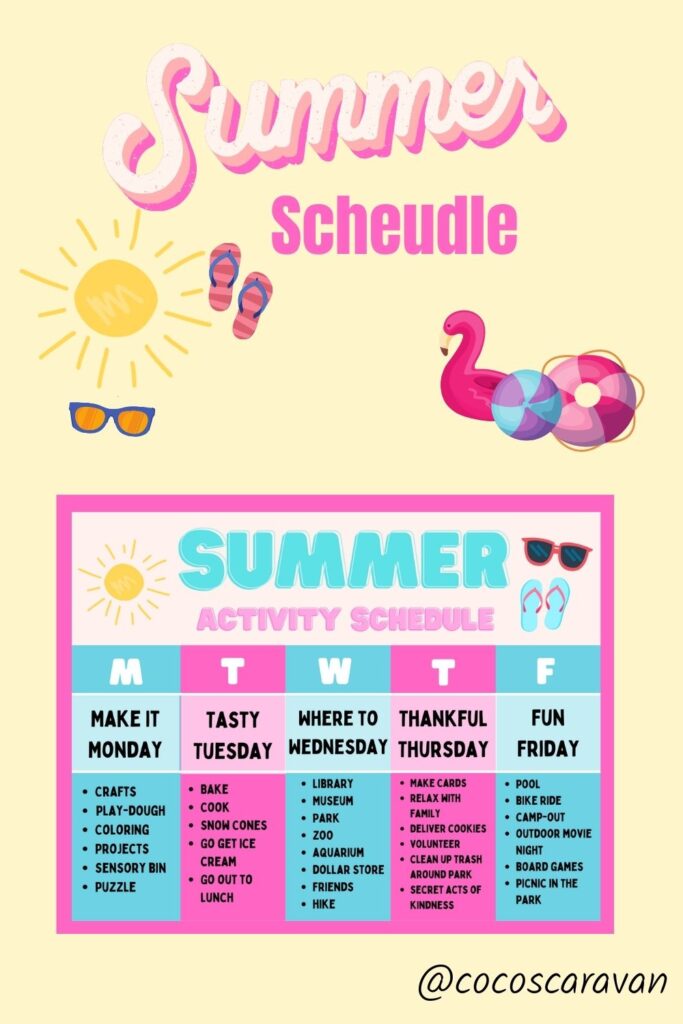 I included ideas for each of the days, but if you have any additional ideas please comment below for others to see!
Summer Schedule for kids: Daily Routine
It really helps to have a daily routine during the summer. The child knows what to expect and it makes you feel like you get the most out of every day. I made a schedule that you can use or you can print my blank one and write in your own schedule. I made sure to leave a time open to do the weekly activity. We will do our weekly activity at 10 every day. For example if it's "Where to Wednesday" we would go to the museum at 10. You can create your own schedule and make it personal to your family!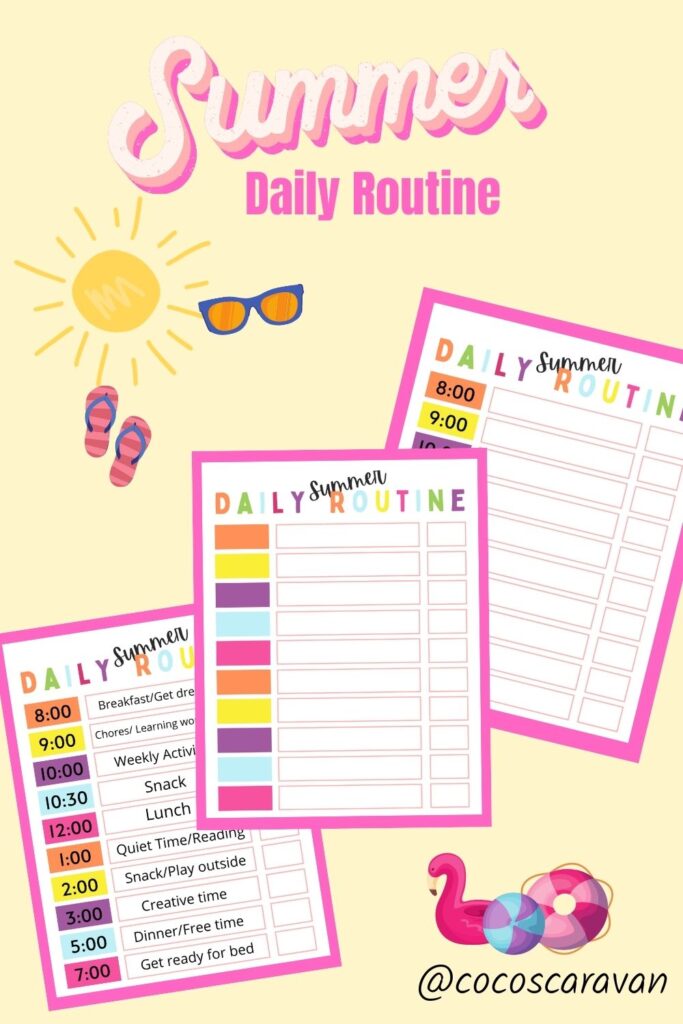 Summer Bucket-list Free Printable
It's always fun to create a bucket list for the summer to make sure you get everything done that you wanted to. You could even use some of your bucket list items for your weekly activities. You can use the one I made or create your own.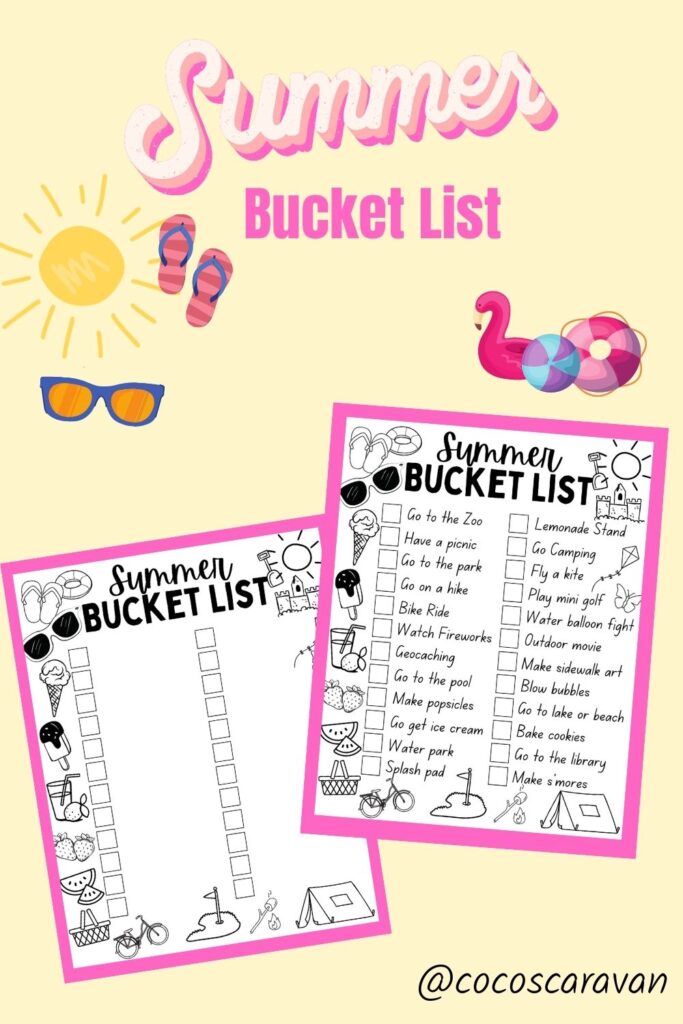 You can buy all of these for only $5. Hope this helps make your summer happier and more fulfilled!
You might also be interested in: