Life Update: We are moving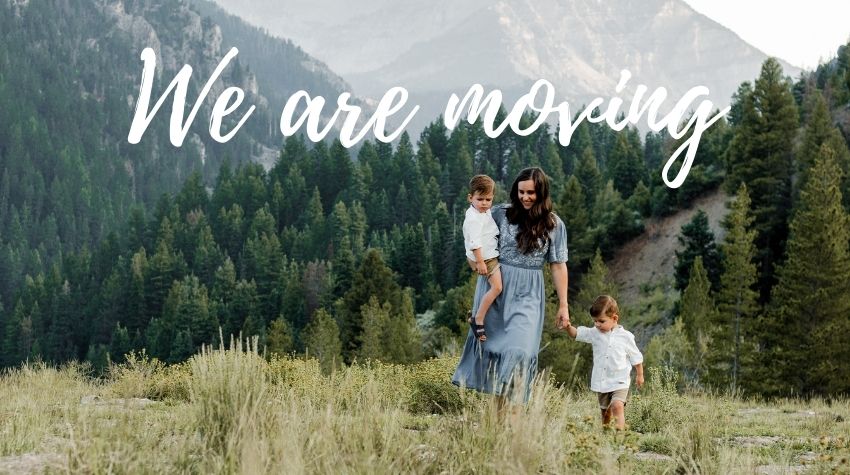 We are moving to Utah.
Justin and I lived in Utah throughout our whole marriage and that's where we were living when he passed away. I knew there was no way I could stay and take care of the twins on my own, so I decided to move to Minneapolis to live with my parents. It was hard to leave, but I knew I needed help.
I lived with them in Minneapolis for two years until my dad got a job in Denver, Colorado. I grew up in Fort Collins so I was excited to be in Colorado again. We also found a house with a basement apartment so I could have my own space, but still be able to get help when I need it. My parents have been a tremendous amount of help these past three years.
Not only did they open their home to us, but got up in the nights to help with the twins, changed their diapers, fed them, and played with them. They have been there 100% of the time willing to help and have been like second parents to my boys.
A couple months ago my parents got a call asking them if they wanted to go on a church service mission for three years in Toronto, Canada. It was a very hard decision, but it was an opportunity they knew they couldn't pass up. It has also been something they have always wanted to do and I didn't want to be the reason they couldn't go do it. They will be leaving in June.
The news was hard to hear not gonna lie. I cried a lot. I knew that one day I would move out on my own with the boys, I just didn't think it would be this soon.
We tried to make it work to stay here in Colorado, but I realized I would have more support and help in Utah. Justin's parents live there and it will be nice for the boys to be closer to them. Some of my closest friends and all my extended family live in the area. As much as I didn't want to move again, I knew that I needed to be back in Utah.
I know it will be hard and I'll probably cry a lot. As I've expressed before, I'm nervous to live alone. Just anxious if something happens to the boys in the middle of the night or just getting lonely. On the other hand I am excited to have my own space and be near friends again. I've missed living in Utah.
The hardest part of moving to Utah will be leaving my sister. The boys have loved living close to their cousins. It will also totally suck to have to pack up and move again. Not looking forward to that at all.
I've had so much unwanted change in the last 9 years, but I guess that's life. Change is never a good combination with anxiety, but I'm starting to realize life will always be changing. Some of the changes will be good and some will be hard. As hard as this time feels I know things will be ok.
Moving to Utah
I have felt the pull to move back to Utah since I left. It will be so great to be close to family and friends again. I'm hoping to find a townhome or small single family home in Utah County. Low maintenance is the key! My parents leave in June so I'm hoping to get their help moving to Utah before they leave. Moving the end of May.
Thanks for all the love and support! I know you all will be there with me along the way as I start this new journey with the boys.
Love, Coco