How to organize kid snacks in pantry and refrigerator
If you want to learn how to organize kid snacks at home I've got your back. I'll show you how I organize their snacks in the pantry and the refrigerator.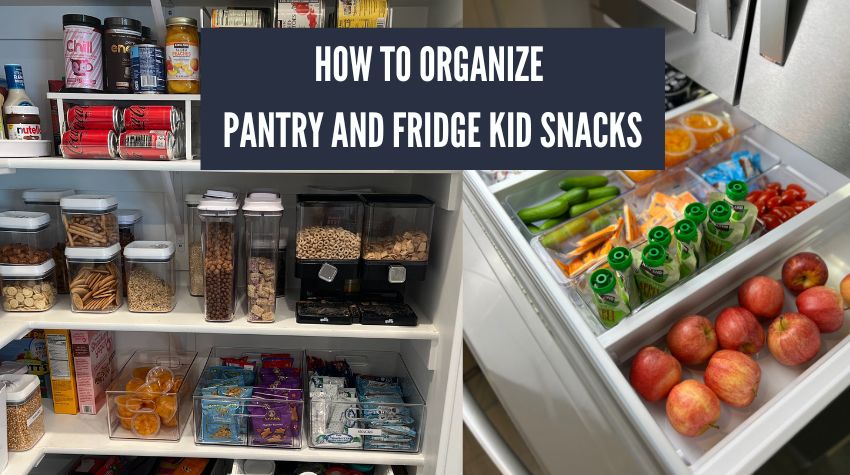 I love organizing and giving tips on how I organize in my home. I just shared a blog post about how to organize video games and toys in your tv console. Hope that helps you. Make sure to subscribe to my blog so you don't miss a new post.
Why its important to organize kid snacks
Organizing kid snacks is important for several reasons. First, having a designated place for snacks can help kids learn about responsibility and organization. By having a designated snack area, kids can be taught to put away snacks after they're finished and to keep the area clean and tidy. This can help instill good habits early on and prepare them for future responsibilities.
Second, organizing kid snacks can also help with portion control and healthy eating habits. By pre-portioning snacks and having them readily available, kids are more likely to make healthier choices and avoid overeating. Additionally, having a variety of healthy snacks on hand can help prevent kids from reaching for unhealthy options when they get hungry.
Finally, organizing kid snacks can also save time and reduce stress for parents. By having a designated snack area, parents can easily grab pre-portioned snacks when they're on the go or when their kids need a quick snack between meals. This can help make busy days a little bit easier and reduce the likelihood of reaching for less healthy options out of convenience.
Pantry vs. Refrigerator
When my boys are hungry and want a snack I always try and teach them about a pantry snack vs a refrigerator snack. We we get a snack from the refrigerator it helps us stay full longer and makes us big and strong. If we get a snack from the pantry we might get hungry again and not feel as full. When they ask I always try and push them to get a snack from the refrigerator. After school I always let them get a snack from the pantry since is easier and less messy. Continue reading to see how I organize kid snacks.
Pantry Organization
I organize kid snacks by putting them all in one section and low enough for them to reach and get on their own.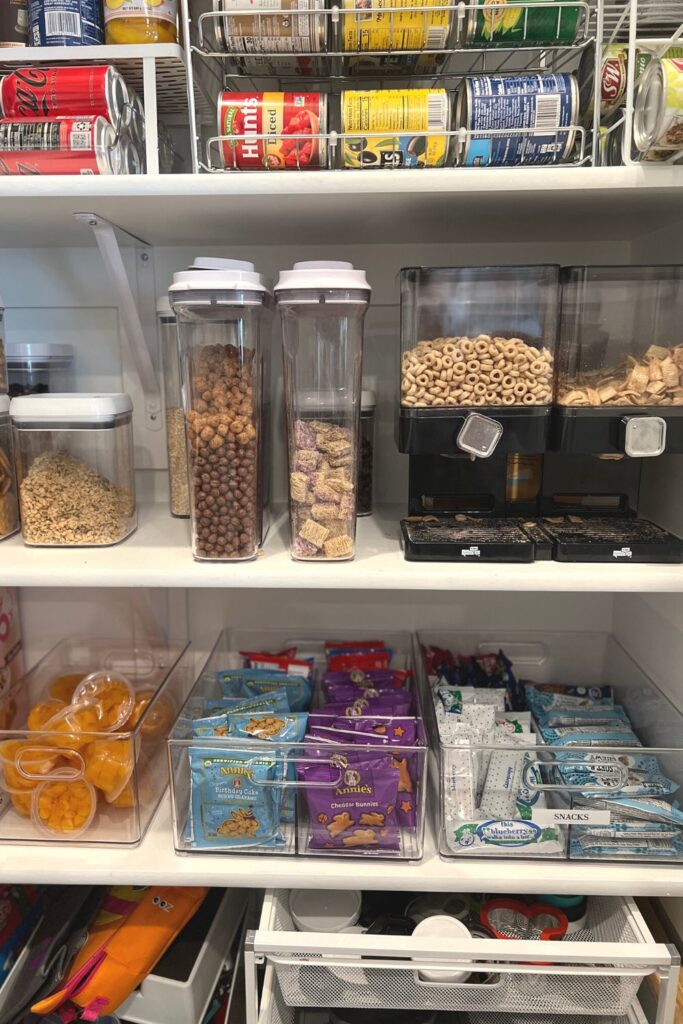 Snacks in bins
I like having bins to put pre package snacks like granola bars or bags of chips. They can easily see what is there and grab it.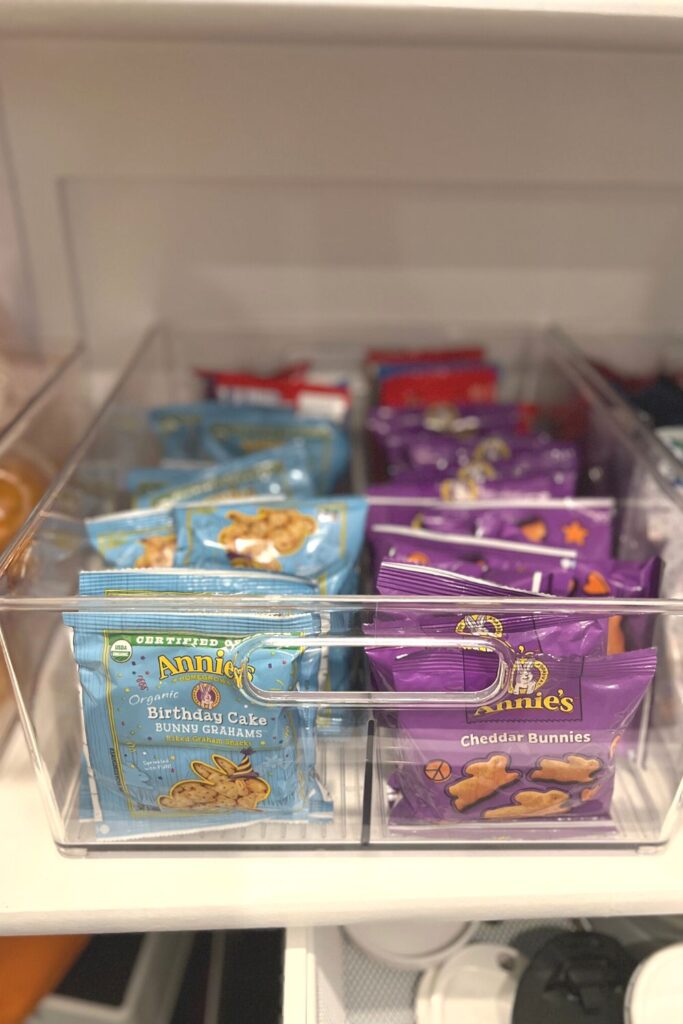 Link to Snack Bins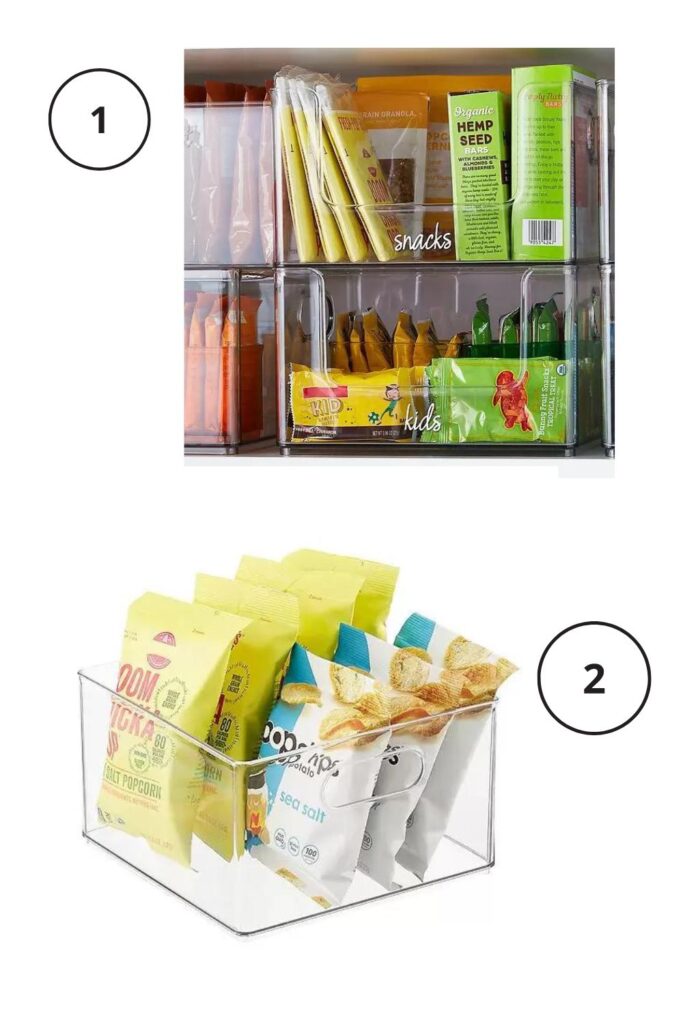 Snacks in Containers
I like having containers for bigger bags that you can fill up into containers. I love clear containers because it is easier to see. I don't label my containers because I'm always changing the snacks around depending on what I buy and what I have left.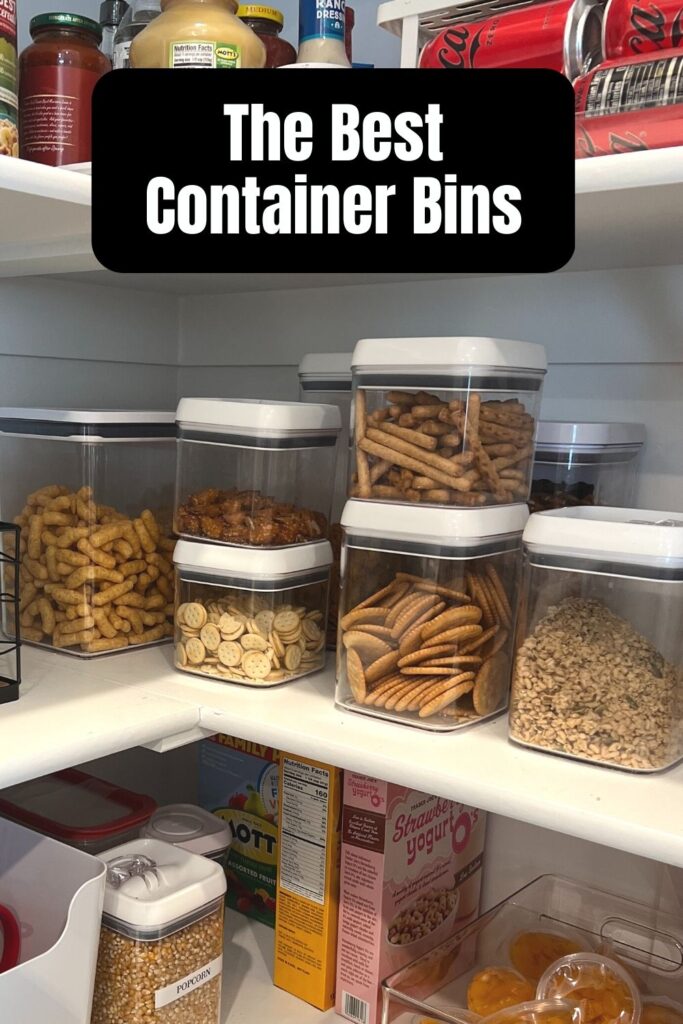 Link to snack containers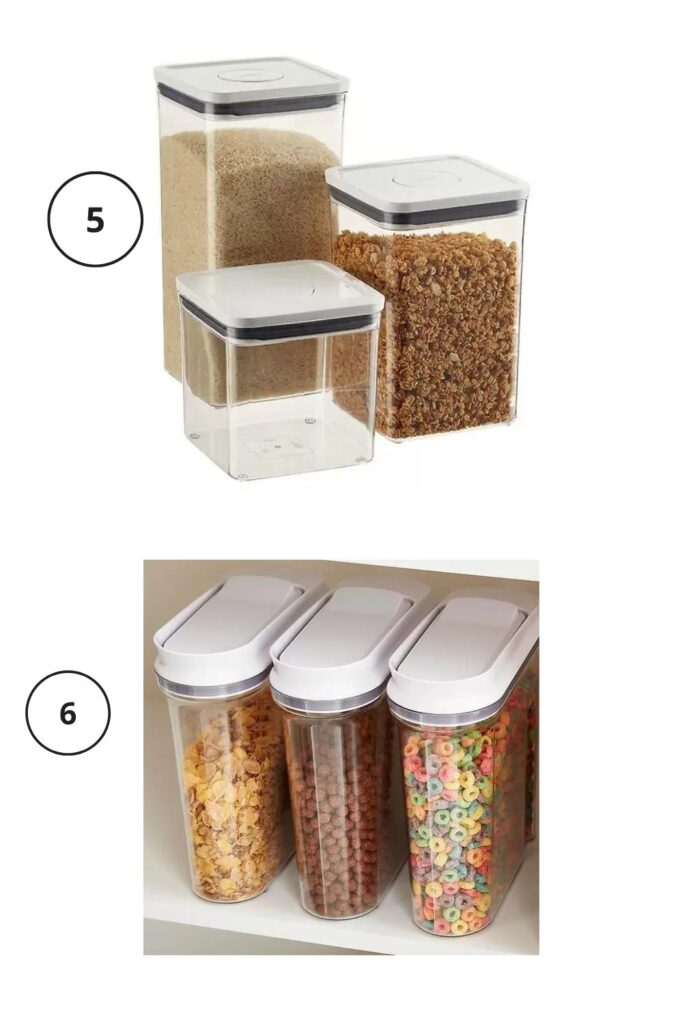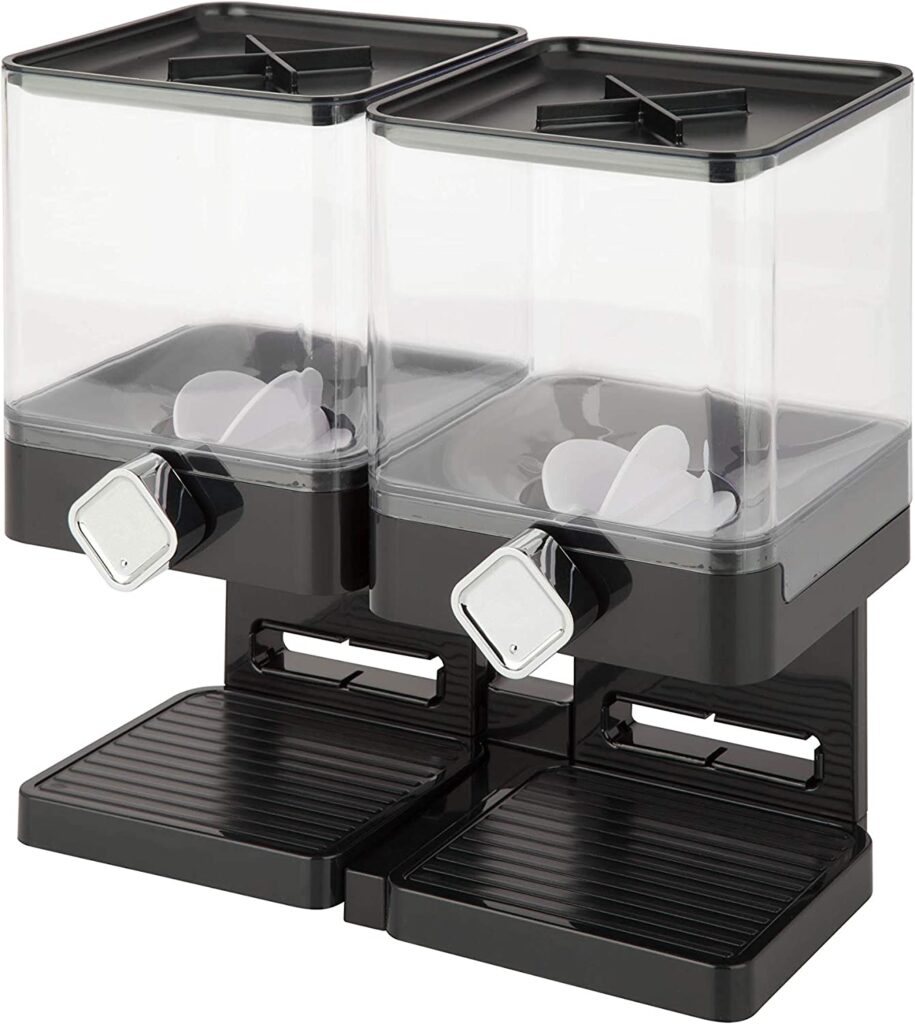 Overflow Bin
I always have an overflow bin for the extra snacks that are left over from filling up the bins and containers. As the snack bin and containers get empty you go to your overflow bin to keep them full.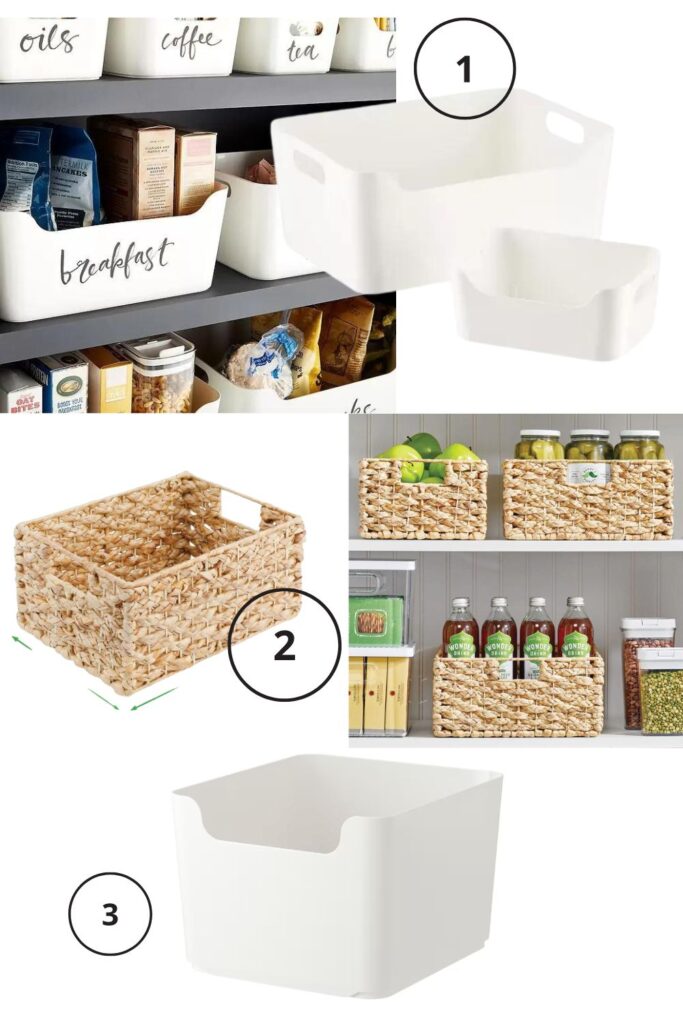 Refrigerator Organization
I have the drawer in my refrigerator that I have now designated as the snack drawer. I love the drawer because my kids are tall enough to open it and get access to snacks inside.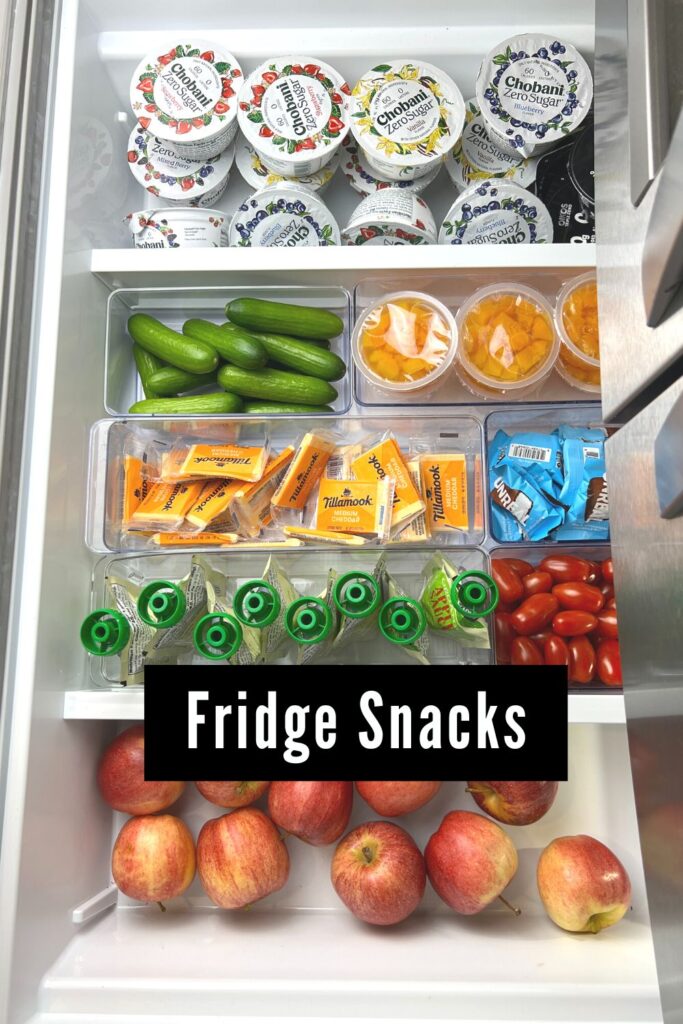 Fridge Organizing Bins
You can use these bins in the a fridge drawer or the fridge.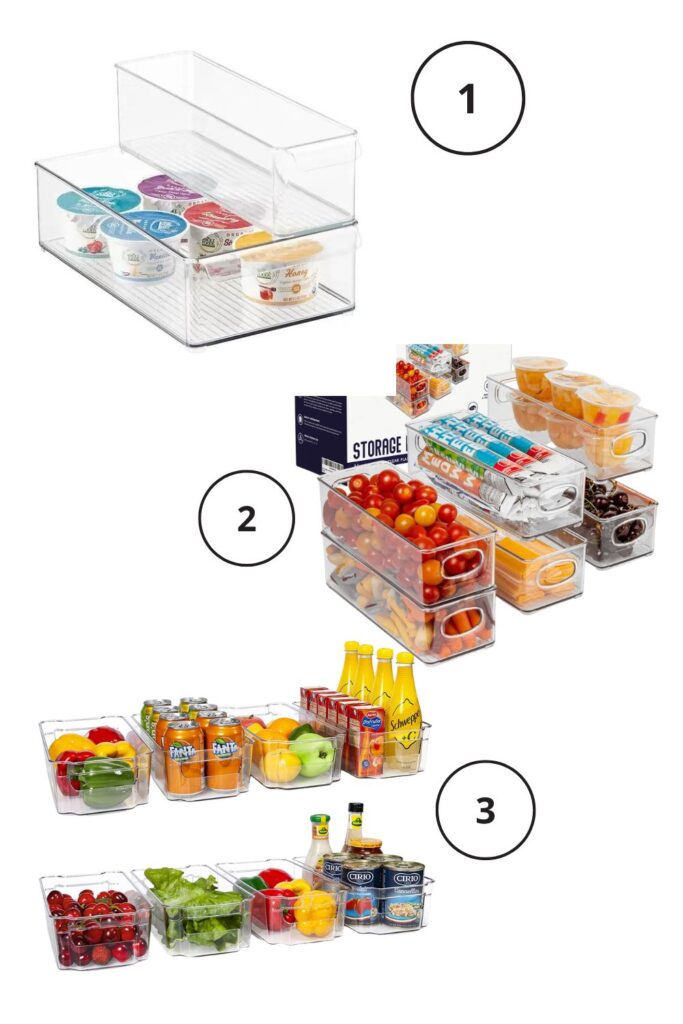 Fridge Organizing Bins with Lids
I have the bins below with the number 1 next to it. Those are the ones you see in my fridge drawer. I would prefer getting the ones from the container store more.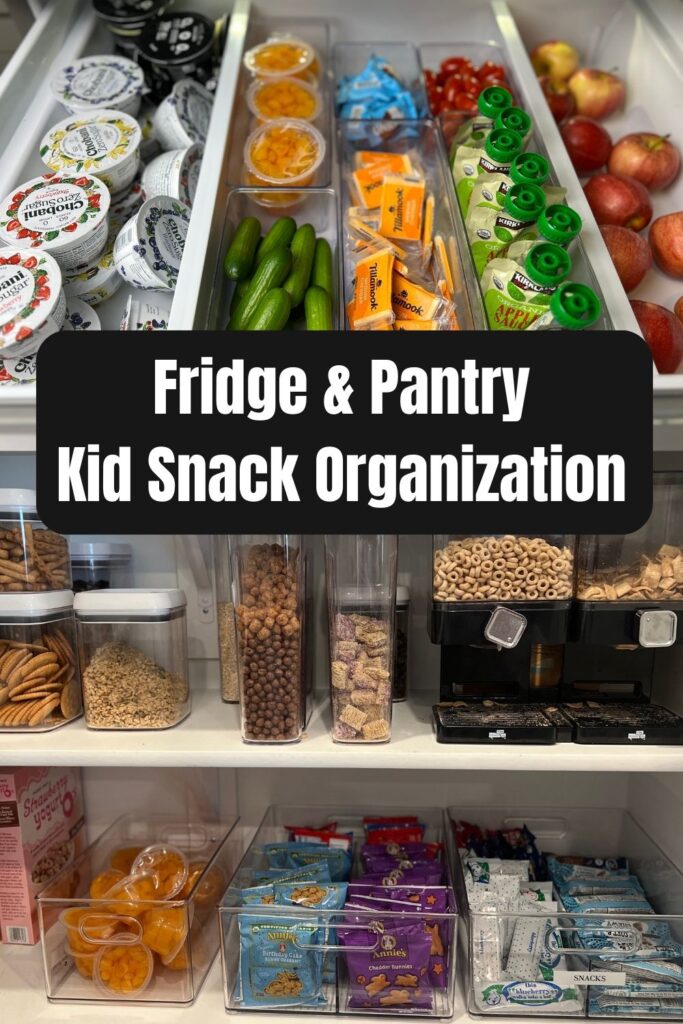 More Organization Blog Post