How to create a fun Superhero Birthday Party
If you want to create your own Superhero birthday party, you've come to the right place. You'll find great ideas for food, decorations, invites, photoshoot, and more! Hope this will help you create the perfect Superhero birthday party!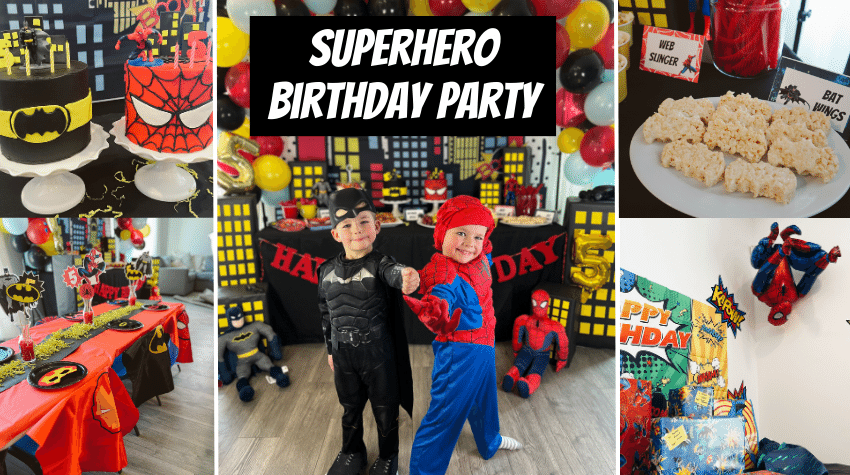 I love creating fun birthday parties for my twin boys each year. Make sure to check out my Pixar Cars and Paw patrol birthday party for more fun ideas.
Superhero Birthday Party Ideas
One of my twins loves Spider-man and the other loves Batman. I decided to do a Superhero birthday party so they could each see their favorite character. I love doing a themed birthday party based on what they love at that age. Last year I did a Paw Patrol birthday party because thats all they talked about and watched.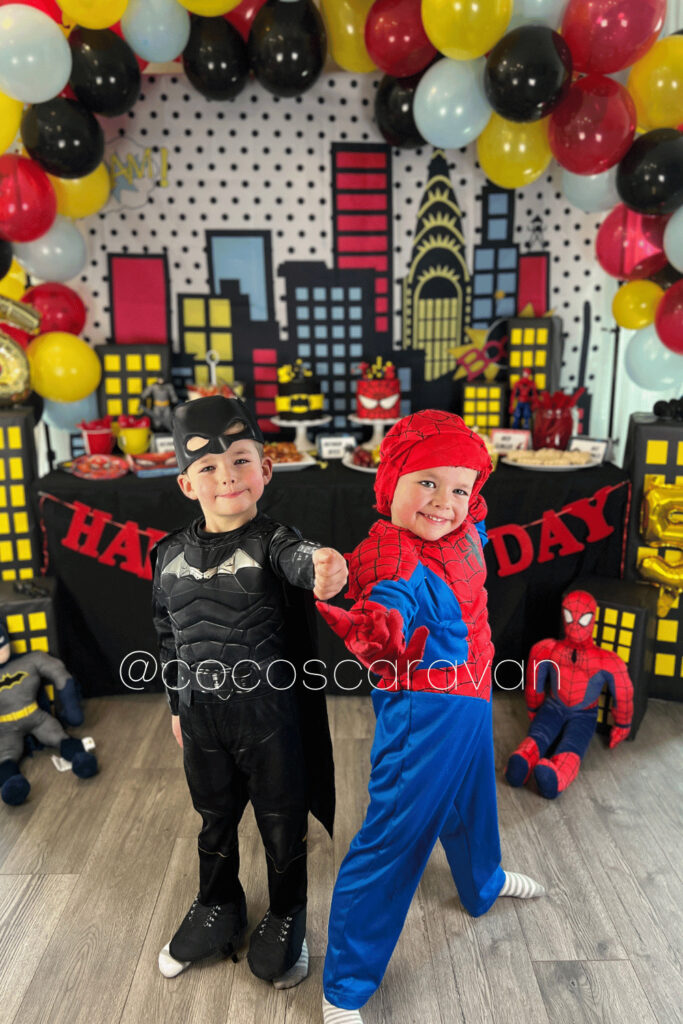 You will see decorations and food ideas for both Spider-man and Batman below. Hope it helps as you come up with ideas for your kids superhero birthday party. I made sure to include free printables of all my cut outs and labels.
If you're looking for some great Spiderman birthday decorations, then you've come to the right place. I'll show you how to create this amazing superhero backdrop and table decorations. Continue reading for links to all the products below.
If you are looking for superhero party food ideas you have come to the right place. You'll find great ideas for food at your kids superhero party. I love when the food goes along with the theme and I had fun coming up with ideas that worked with Spiderman and Batman. You will also find free printable food labels below.
I got these bags from the dollar store and made my own cut outs to glue on the front of the bags. You can print them for free below. I filled the bags with candy and little toys from the dollar store. Most of the dollar section has superhero themed toys. You can also go to Walmart and they have party favors for Spider-man and batman as well.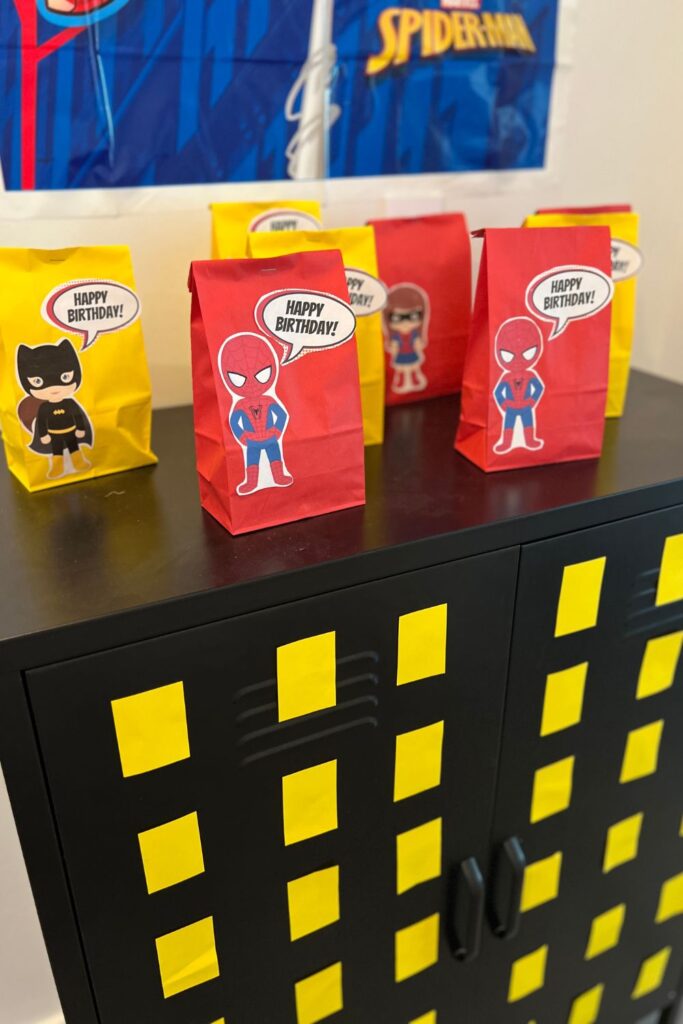 Invites
I made these invites on Canva and they turned out so cute! I make the invite in Canva then download it as a PNG to send in an email or text to friends and family. You can select the download "PRINT PDF" if you want to actually mail them.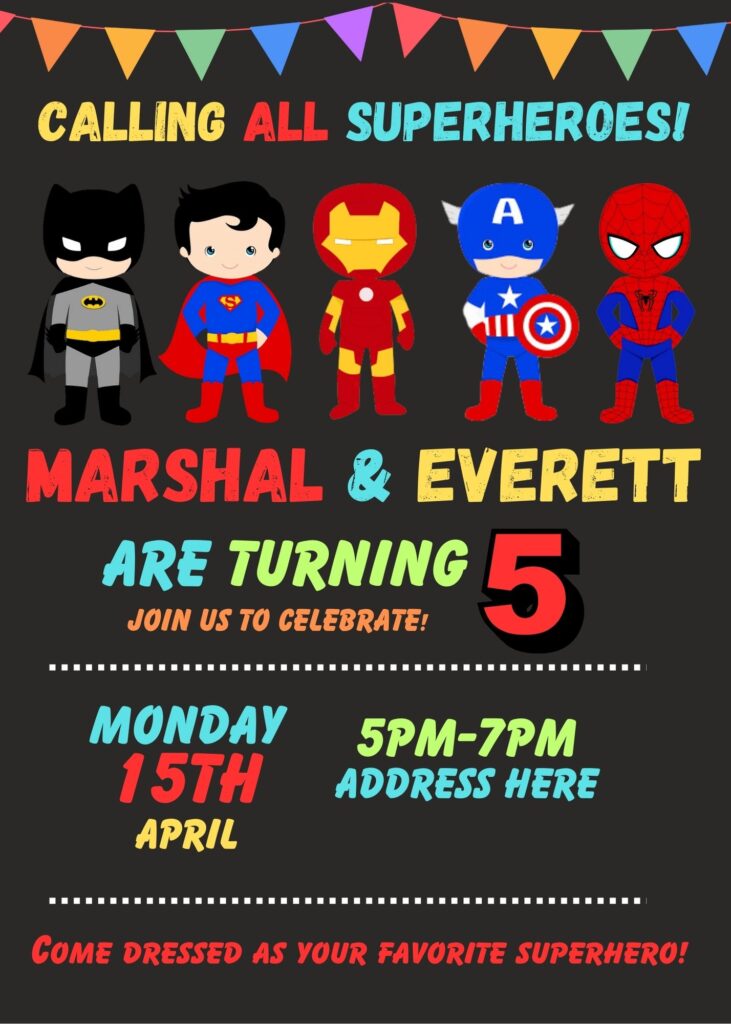 Download this image below and upload it into Canva to add your own information. The font for the names is called "Gagalin" The font used for the address and date is called "Balloon Extra Bold". That should help you get the same look.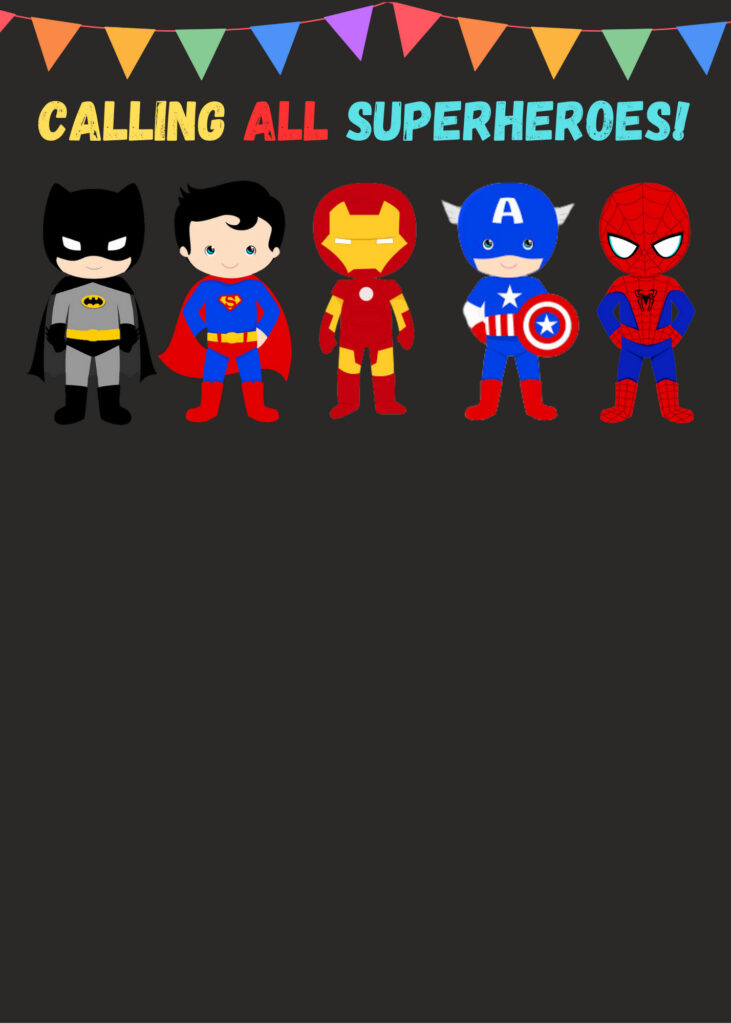 Gift Ideas
I put all my Gift Guide blog post in one place so you can easily look through and select what you are looking for. Hoping to make things as easy as possible so you can find the perfect gift for you or your toddler. You can click on the title of the blog to take you over to the full blog post where you will see links to all the items.
I'm going to show you how to take your own superhero photoshoot at home. I wanted a professional photoshoot for my boys fifth birthday, but didn't want to spend the money. I decided to do it myself and I want to help you do the same. See how I put this adorable superhero themed birthday photoshoot together.
Pin this to your Pinterest to find later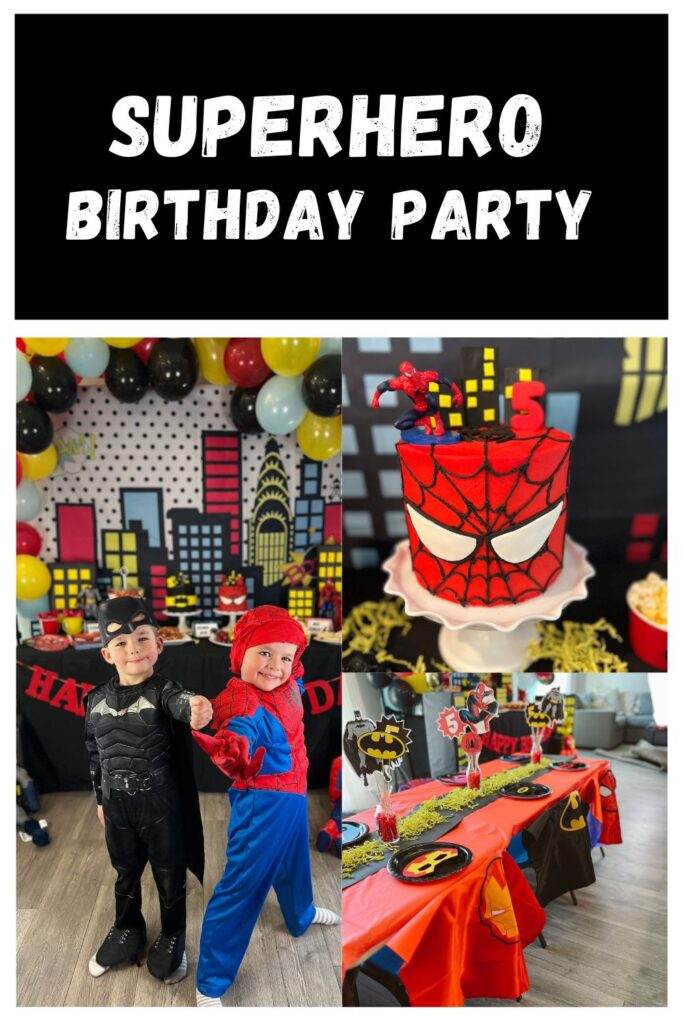 See my other birthday parties HERE:
You can see some of my other themed birthday parties and photoshoots that I have done for my boys.