Trip to Maui 2022: Family Photos and Favorites
Our trip to Maui was so much fun! I'm always so grateful to have these opportunities to make memories with my boys. Continue reading to see our family photos and our favorite activities and spots of the week in Maui.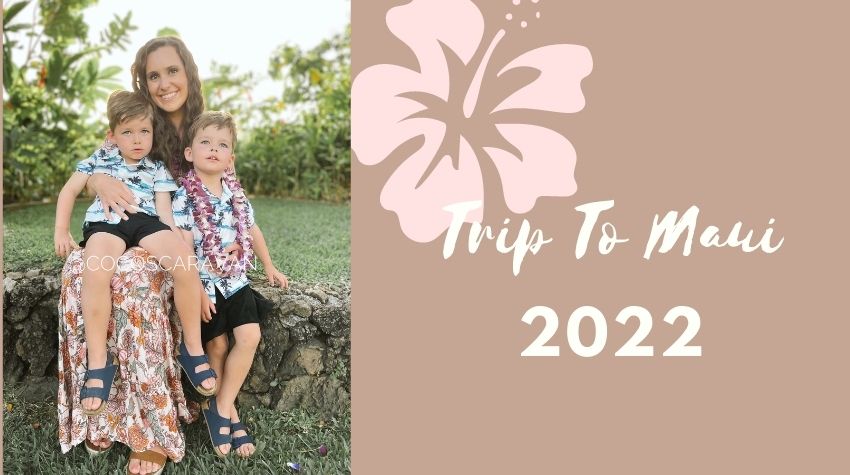 This was actually the boys second time to Hawaii. You can see our last trip to Hawaii blog post HERE.
Trip to Maui Video
I love making a video of our family vacations. This was such a fun one to make and I love how it turned out. I started putting all our home videos on the boys iPad and they watch them all the time now. You can watch the video below. Make sure to subscribe to my youtube channel HERE.
Reels from the week
These are some Instagram reels I took the week of our trip. I wanted to post them here so others can use a similar idea for their family vacation. This is always a fun transition idea when you are going on a trip. Take the first clip in the airport and the second clip at your vacation spot.
Family Photos
This was our last trip as a family before my parents leave on a church service mission for three years. (you can read more about that HERE). I think the last time we got our family pictures was when I was in college. So we decided to get photos done while on our trip in Maui.
My sister used the company Flytographer where you can pick a photographer during the week you are visiting. It worked great and we are so happy with how our photos turned out.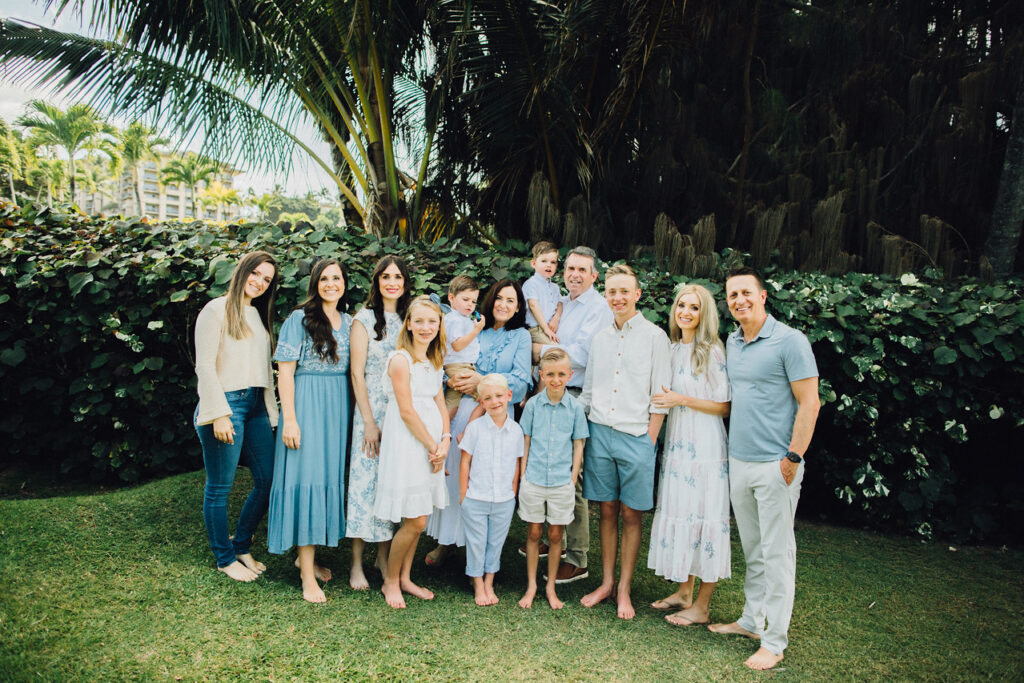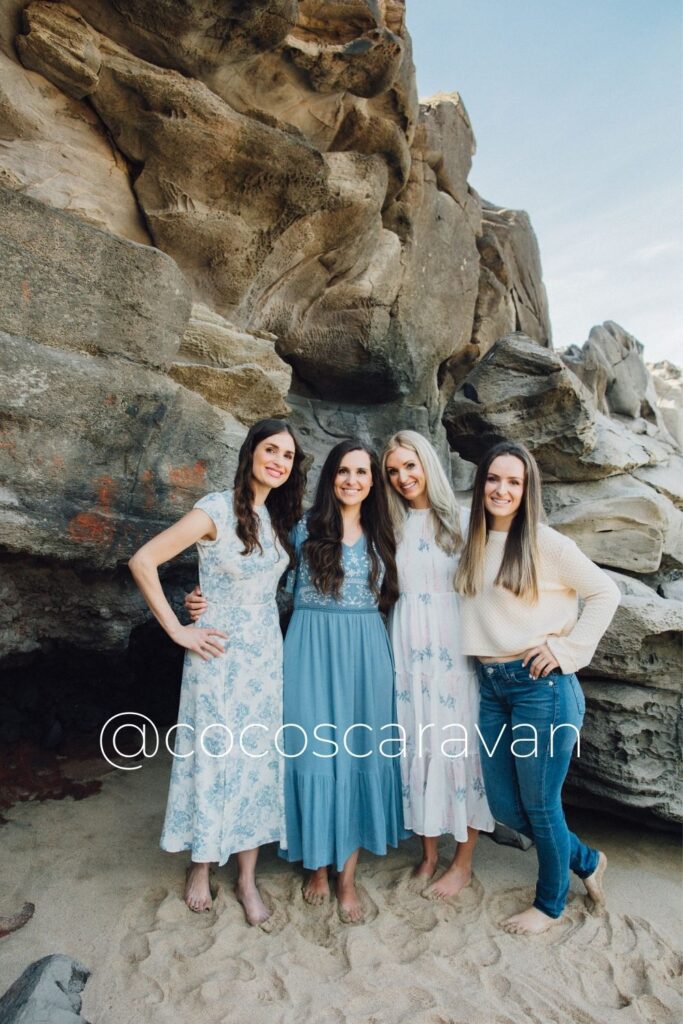 The Twins and I
I loved how these photos turned out of the boys and I. You can find links to our outfits below. Which oen is your favorite?
Link to outfits: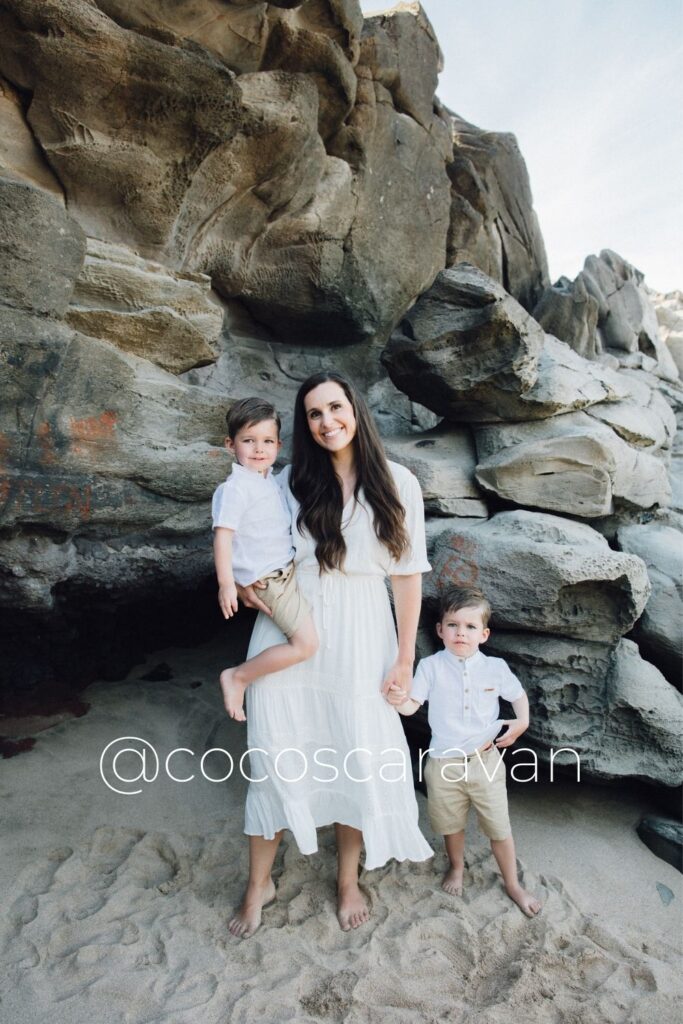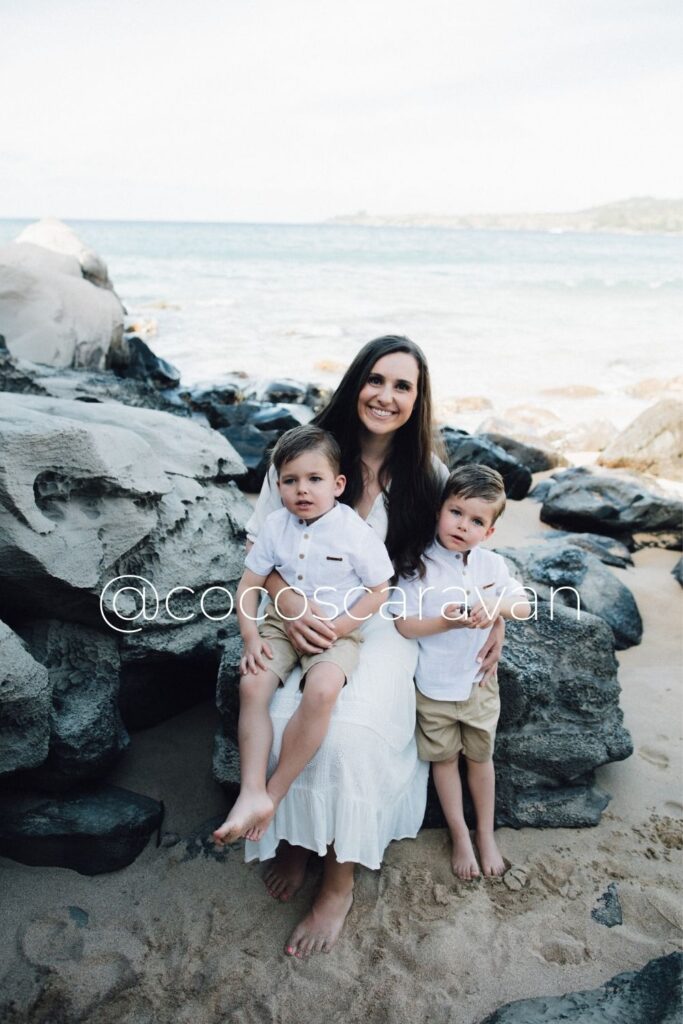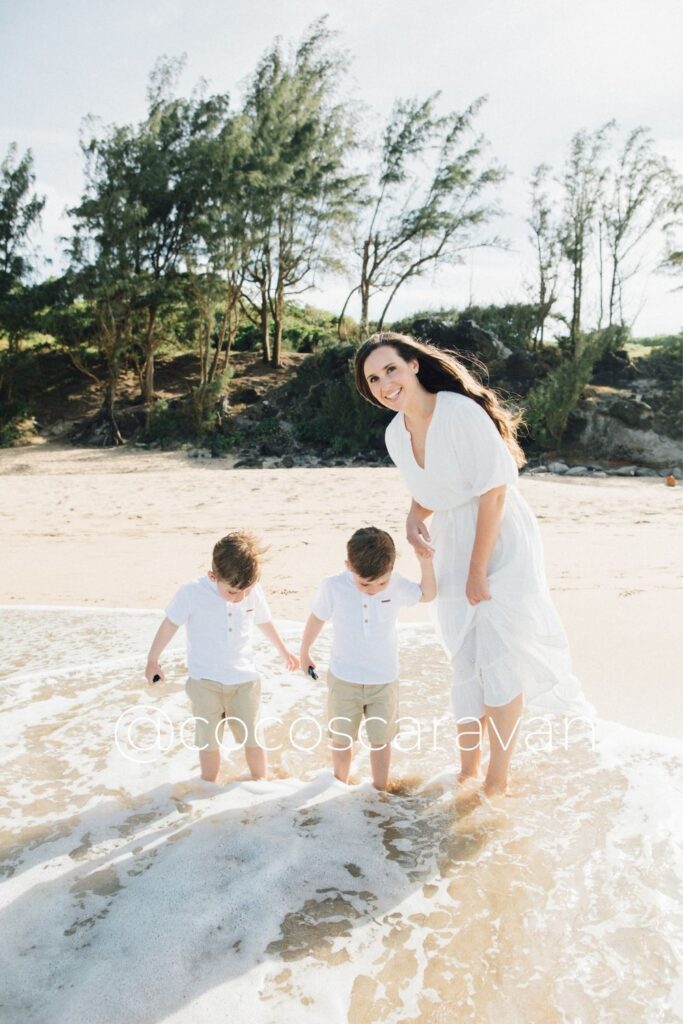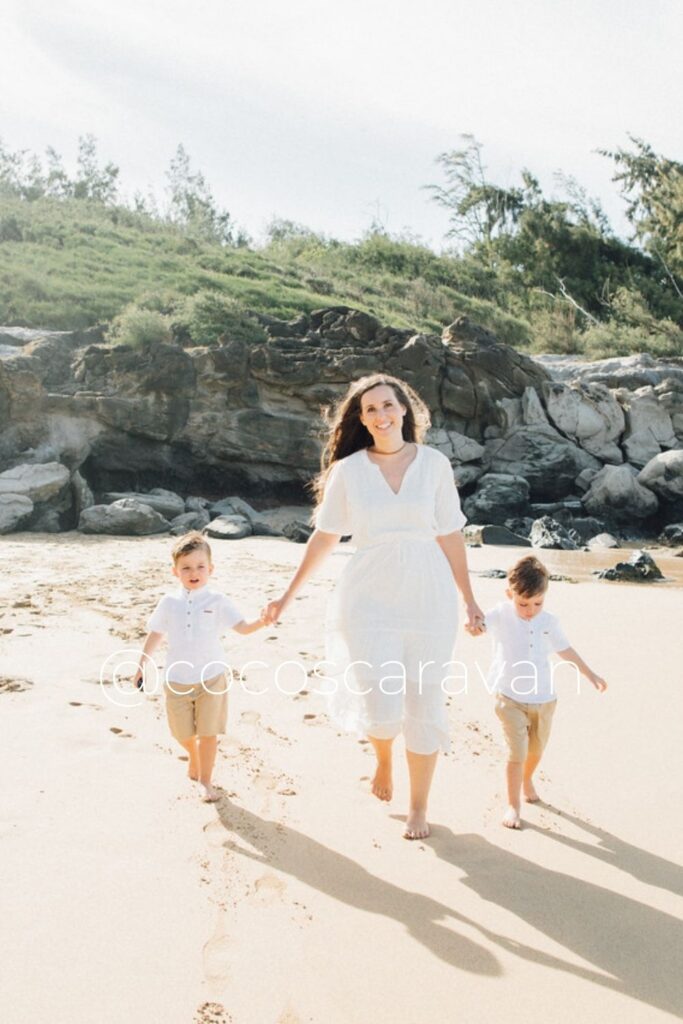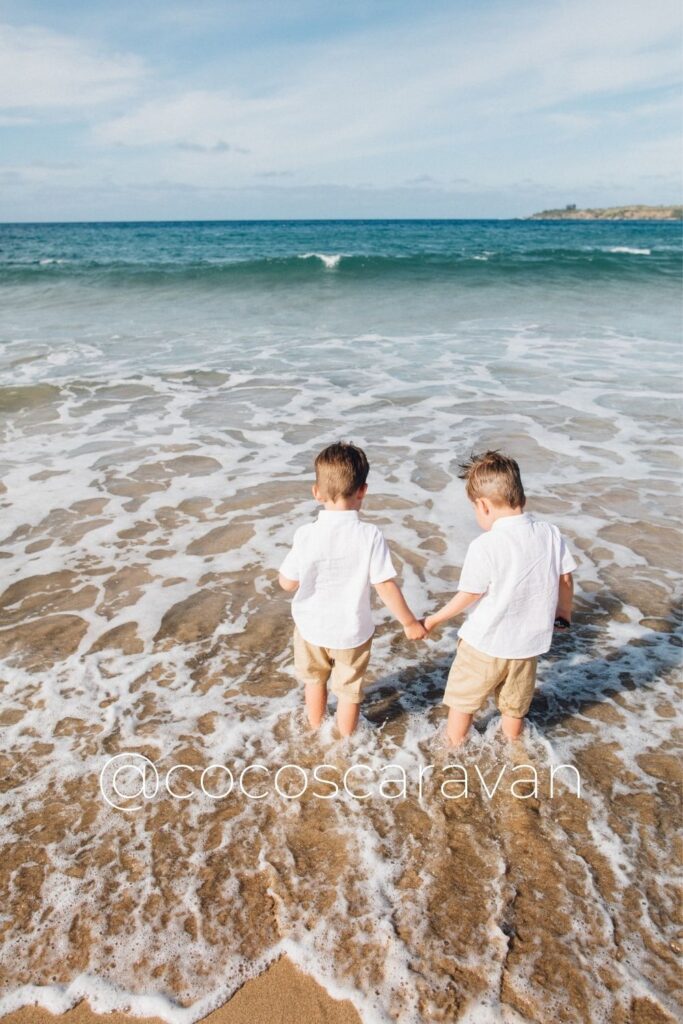 Our favorites of the week in Maui
We had such a fun trip to Maui. I'm so grateful to my parents who took us on this trip! We are so lucky to be able to travel and see so much of the world. So many thanks to them!
We stayed in Kaanapali area and it was fun to be close to Lahaina where most of the shopping and fun restaurants were. I thought I would share some of our favorites of the week.
Our favorite activity of the week

: We went on a whale watching boat ride and it was so fun. We booked a boat tour through Pacific Whale Foundation. That was for sure a highlight of the week!
Our favorite restaurant of the week: We went to the Paia Fish Market in Lahaina and it was so amazing! I'm not a huge fish food lover and I even enjoyed the food!

Our favorite Luau

: Our favorite Luau in Maui is the Old Lahaina Luau You have dinner right on the water with a beautiful show. The food is amazing and just a fun Luau!
Our favorite shopping spot: We actually went to two shopping areas that I thought were so fun. The shopping down Front street in Lahaina is so good and so fun because it's right on the water. We also loved the shopping center called Whalers Village. It was more of like an outdoor mall vibe with tons of great shops!
My favorite shops: My favorite shops you need to check out is Honolua Surf Co (clothing store) and the other favorite store of mine is the SoHa Keiki (kid toy store). You also need to check out the ABC store which has all the fun souvenirs you want to bring back for friends and family.

Road to Hana

: We have done this before, but just not during this trip to Maui. The road to Hana is a 52 mile drive going at the speed of 25mph. You take the trip to see the beautiful scenery of the waterfalls, ocean, rain forest, and beaches. I recommend you don't do this with younger kids because its a lot of driving. If you want to enjoy a beautiful drive and scenery I highly recommend it. You have to do this at least once in your life!