The best kids tablet is the iPad. I did a lot of research with different tablets and came to the conclusion that it is worth the money to get an iPad. You can see which iPad I use for my boys below.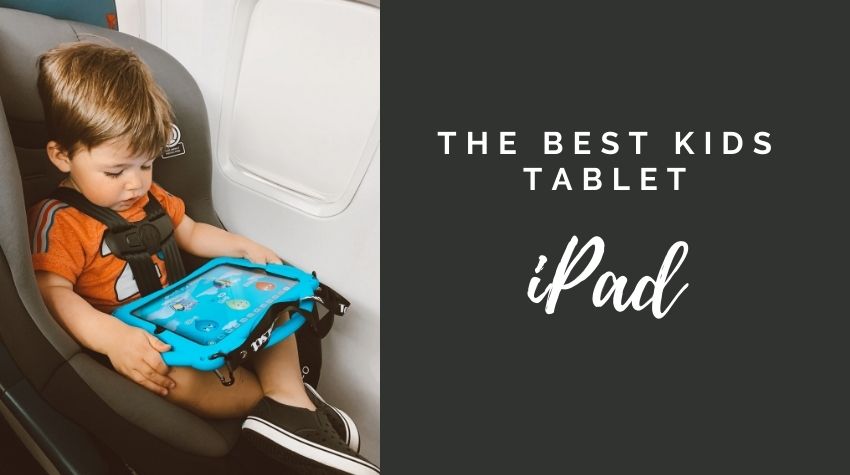 I love helping parents out as they travel with kids. Make sure to check out my favorite apps for toddlers and my tips for flying with toddlers blog post.
The Best Kids Tablet: iPad
My boys were using my old iPads from years ago and I needed new tablets for my boys. I started researching tablets and even went to my followers on Instagram to get help picking the best options. I was going to get the Amazon Fire tablet, but was flooded with more negative comments about it than positive. Everyone said they always ended up going with the iPad.
After my research I decided to go with iPads for the best kids tablet. I'm going to share which iPad my boys use and why I think its the best. You can also continue reading to the bottom of this blog post where I list cheaper options for kids tablets and compare them.
Reasons why the iPad is the best option
Here are some of the reasons why the iPad is the best kids tablet:
Easier for your kids to use on their own
Easy parental control set up
Good for long term investment will last more years

More powerful and better performance

Apple store has more options and user friendly
Offers more games
More storage options
Google user
I had iPad before so I already knew how to use it
You can use youtube
Price
I think the only con for the iPad is the price, but you get what you pay for. The iPad is more powerful and will last several years. I decided it was worth buying the iPad to last longer then buying a new Amazon tablet every couple years.
Ipad Pro ranges from $799 – $1099
Ipad Air ranges from $599 – $879
Ipad ranges from $329 – $609 (*this is the one I have)
iPad Mini ranges from $499- $649
Different models
Apple has many different models for the iPad. If you are buying the iPad for your kids I recommend getting the iPad or the iPad mini. I went with the iPad which is the perfect size for kids. The iPad pro and iPad Air will give you more storage, but more for work and school. I didn't want to spend that much on a tablet for my kids.
You will also notice that some iPads come with cellular. That means you can connect your cellular service to the iPad and make calls from your iPad without having to be connected to wifi. It's basically like a bigger version of your phone. I never saw the benefit of this, especially for a kids tablet.
How much storage to get?
You have to remember, the more storage you get the more the price will increase. I decided to go with 64GB for my boys iPads. I like loading a ton of apps and movies so I wanted enough space to do that. I also didn't want to pay more so the 64GB made sense.
Link to my kids iPad
I got the Apple – 10.2-Inch iPad (Latest Model) with Wi-Fi – 64GB – Silver. My favorite part of this iPad is circle button to open the screen. This is best for kids and so easy for them to use on their own.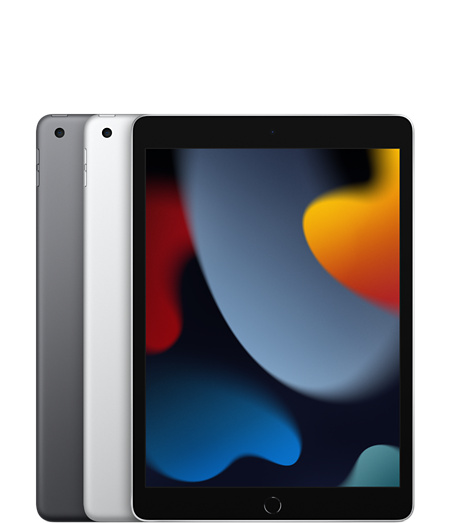 These two iPad cases are the top reviewed on Amazon. I have used number one for awhile now and love it! It comes with a screen protector as well.
Link to Ipad Pens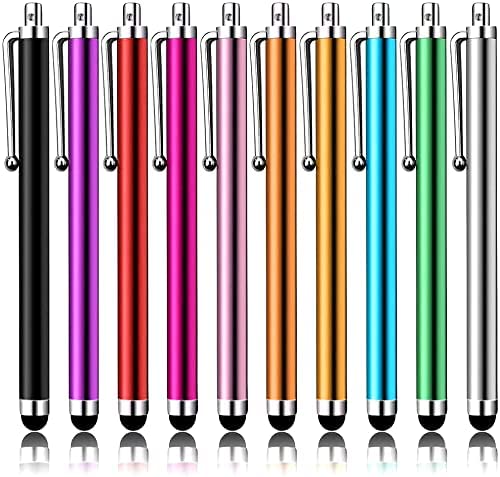 Other Options for Kids Tablet
If you just don't want to spend the extra money on the iPad you can check out these two other options for a kids tablets. The other two that were talked about the most in comparison to the iPad was the Amazon Fire tablet and the Samsung tablet. I saved my DM's on Instagram and posted my followers reviews below.
Reviews from my followers about the Amazon fire tablet:
"Personally tried to transition to a fire tablet last year and we hated it. Sent it back a few days after Christmas. It was super confusing and I didn't like how it wasn't user friendly to my toddlers."
"We have both iPad and fire tablet and the fire tablet was easier for my toddlers to navigate. We have had ours for 2 years and they have held up great. Also comes with tons of free content. Way cheaper and simpler for toddlers"
"Highly do not recommend the fire tablets. They are absolute junk! All 3 of my kiddos can navigate the iPad. The fire didn't last 3 months"
"Its slow, my daughter can't watch Disney shows even if they are downloaded. Overall hard to navigate if you're a iPad user"
"I love the fire tablet! It comes with a year subscription to every app you can imagine. My son is two and navigates it will. Love that it comes in a case and they guarantee it for two years. If screen cracks or kids break it they will replace it."
"Yes they are slow, yes they are complicated to navigate, but for the price I'm sticking to the Fire. And i'm an apple person. My boys don't use the tablet enough to justify the iPad price."
"My kids love their fire tablet. I also love it because with Amazon kids plus I don't have to pay for different apps or games. I also can give them time limits for different things and make it so they have to hit their educational goal first. I have one with three profiles that they have to share."
"As a nanny with lots of time spent shuttling littles in cars the iPad was my definite go to. We tried fire tablets, we tried Samsung, the iPad was always the winner. Pricier but so worth it because of the range of usefulness and ease of use."
Reviews about the Samsung tablet from my followers:
"We like our Samsung tablet. They have a Samsung kids app that you can put apps into and they have to have a code to get out of the app. It's very user friendly and not much different than the iPad. We have the fire and I didn't like it."
"Had a Samsung a few years and it was good. Now i have an older iPad and it's so much better fo my son"
"My four year old has the Samsung tablet and it works great. has never had any issues and he uses it no problem."
This post may contain affiliate links. See my Full Disclosure for further details.
You might also be interested in these post:
Don't forget to pin this to your favorite Pinterest board