The best travel toys for toddlers
I put together a list of the best travel toys for toddlers on an airplane. These toys will be perfect for your next trip. I put toys and activities that will entertain your child and keep them busy during your flight. Flying with toddlers can be stressful, so I'm hoping these suggestions help make the trip a little easier.
If you are not flying and driving instead make sure to check out my top five favorite kid activities for a road trip.
The best travel toys for toddlers
I listed plenty of the best travel toys for toddlers on your next trip. I have traveled a lot with my boys and some of the toys I listed below have helped me so much.
When we fly on a plane I let my boys play the iPad as much as they want. I have noticed my boys do have a limit and get bored with the iPad. It's always good to have activities and toys for different options to help get you through the flight. The toys and activities I listed below are perfect for planes. Hope it helps!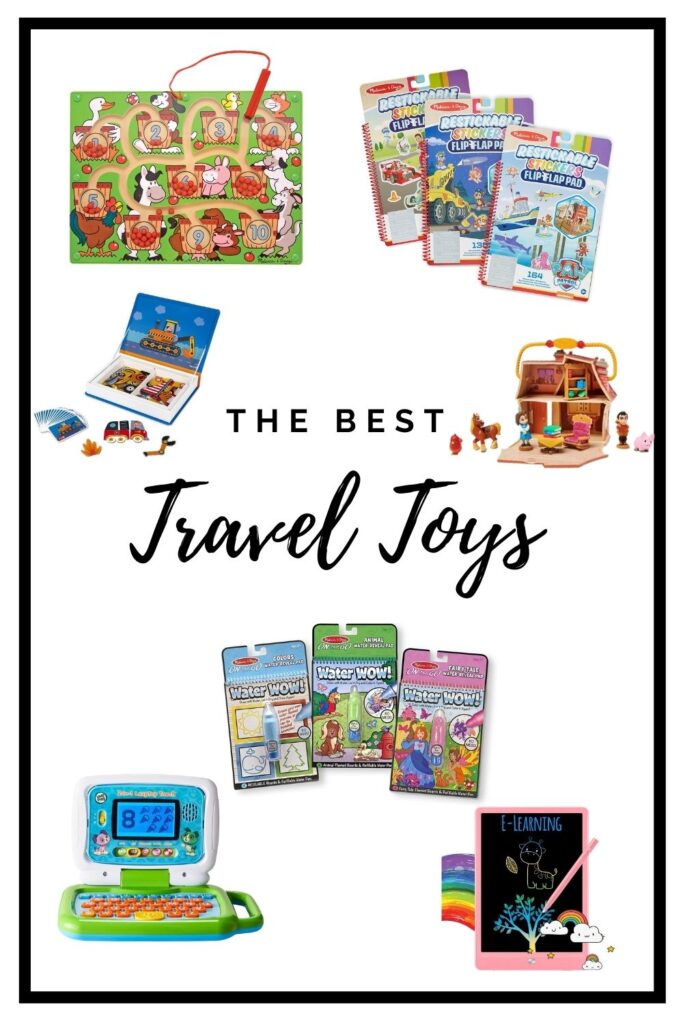 Love the doodle board because there is no mess and you can't lose markers or crayons on the floor. My boys love playing with the doodle board.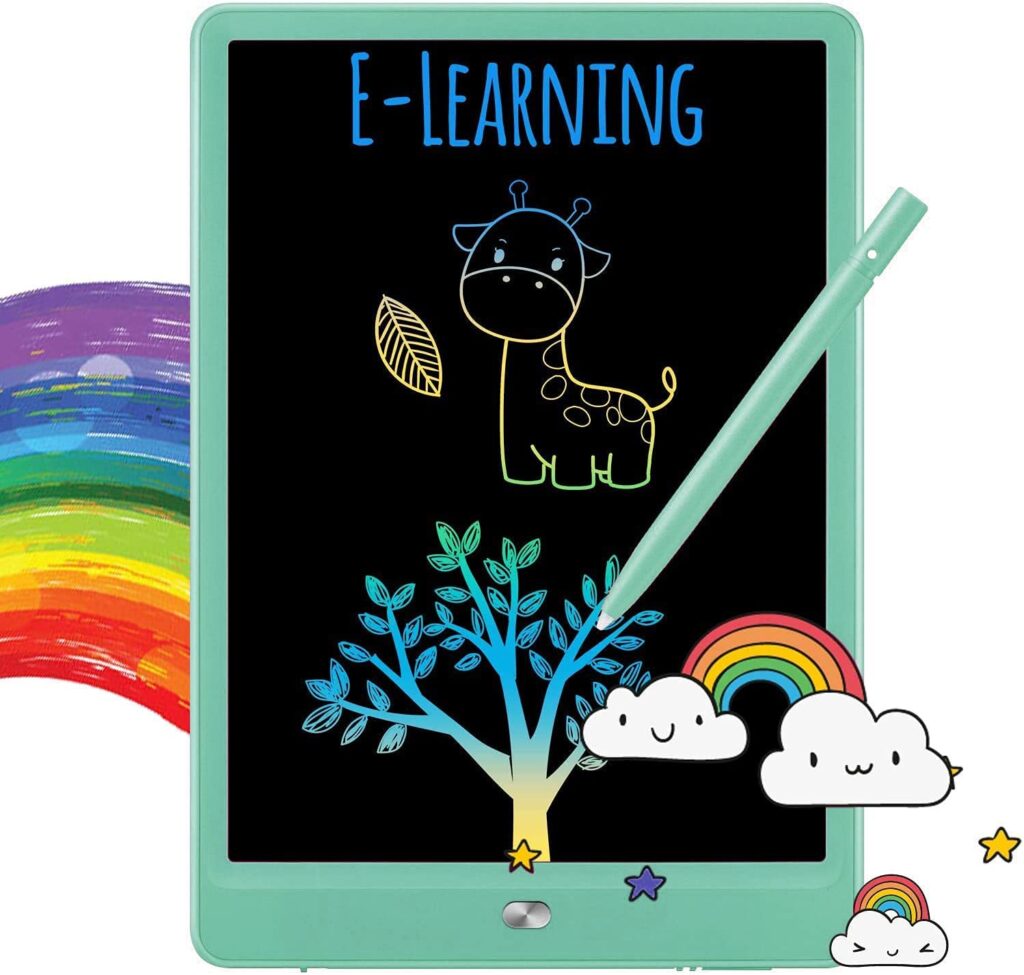 Another great options for no mess and drawing fun!
If I could pick my favorite out of all the best travel toys for toddlers this would be it. I'm sure you are seeing a pattern here in my activities with the no mess. I just hate dealing with messes on a plane. These water wow books are amazing, just fill the pen with water and they can draw as much as they want.
Love this because you just use a wipe or wash cloth to erase the picture and you can start over. Perfect travel toy.
These magnetic mazes are so fun and there is no chance of losing any pieces. Perfect for a flight or road trip.
My boys love love this magnetic drawing board. Perfect for traveling!
This looked so fun and something they could be occupied for awhile with. My only concern is all the little pieces that could get lost. If you think this would be fun and you could keep track of pieces I say go for it. It seems perfect to put on the tray in front of them and let them play and draw.
These wikki sticks are so fun and no mess!
My boys love building with the magnetic blocks. I would suggest just bringing a small amount and let them build on the tray table.
The restickable books are so fun and last awhile. My boys have so much fun with them and we used them a lot on our last flight.
You can never go wrong with just a simple coloring book and crayons. I love the jumbo big crayons because its easier for toddlers to hold.
Hot Wheels and Road Tape
We never leave for a trip without hot wheels. My boys play with them during the flight and during our vacation. I love this road tape and thought it would be fun to put on the tray and have them drive their cars on the road. I used this tape for their Cars themed birthday party last year and it was not sticky. You would be able to stick and unstick after the flight.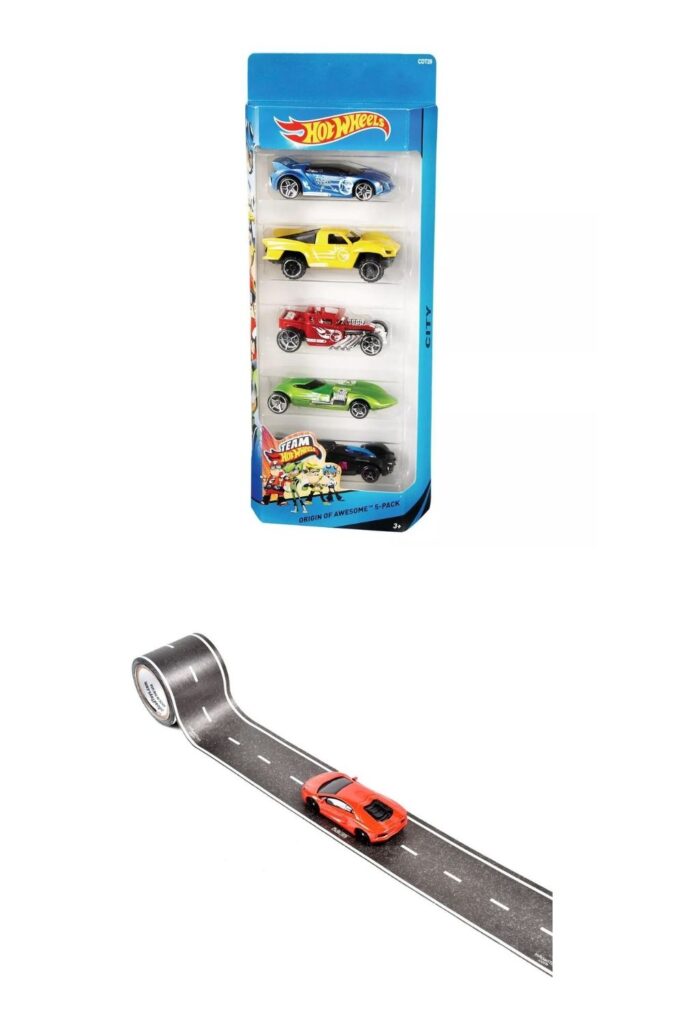 If you don't want to go the tablet route, but want something close this is a good option.
These little Disney play sets are so cute and perfect for a flight. They can set it up on the tray table and play during the flight. They don't have a ton of pieces so easier to keep track of everything.
Similar post you might be interested in