This was the first Christmas without my parents and I knew it would be hard. They were a huge support after Justin passed away and it was nice to have them around during the holidays. Holidays can be so hard after losing a loved one. I could have spent Christmas with them in Canada, but it was too hard to fly with all the gifts and fly alone.
Grief comes in all different shapes and forms. My sister is recently divorced and she also would be alone during the holidays. It can be a hard time of year for so many people. We decided that we would do Christmas together this year and create our own little family. It was seriously the best decision and we have had so much fun.
She flew in from New York City and we spent a couple fun days in Utah and then she helped me drive with the boys to our family Cabin in Estes Park, Colorado. We thought it would be a fun way to spend Christmas in the Rocky Mountains. I feel closes to Justin when I'm there and thought it would be a magical cozy Christmas.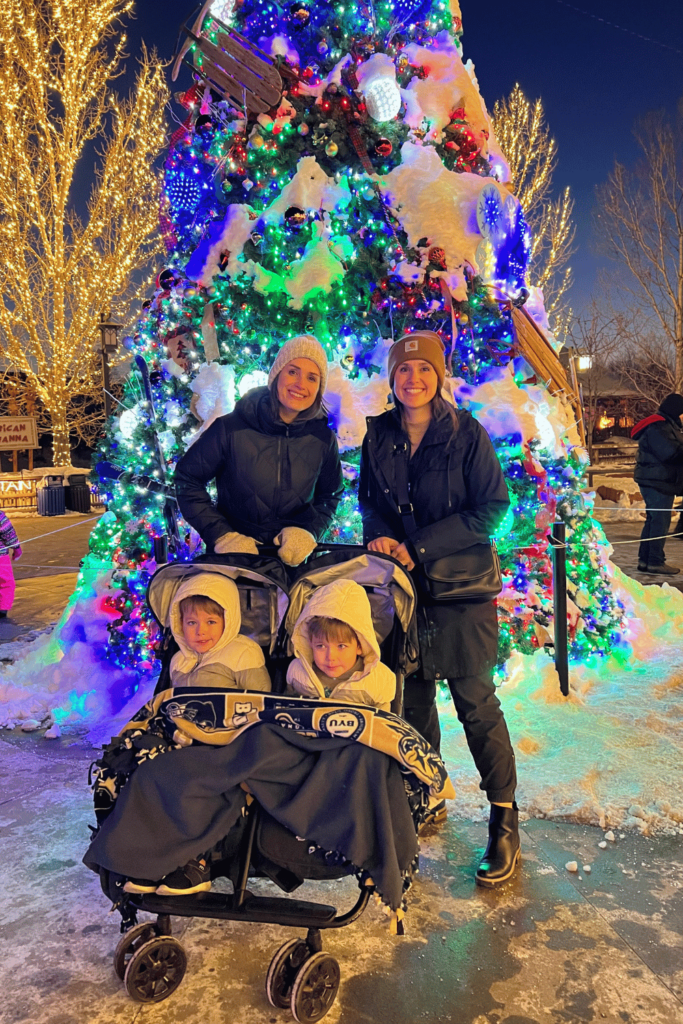 Christmas Eve
My sister made the most beautiful Christmas Eve dinner for the four of us. She even made the German bread Justin would always make. It was fun to tell the boys about the bread and its a way to remember him. I think it might be the new tradition for Christmas.
Christmas Eve we went to downtown Estes Park and went shopping. We bought Christmas pajamas, a new Christmas Children's book, and we went to a Christmas store to buy new ornaments for our tree. I'm just trying to create new traditions and we had so much fun.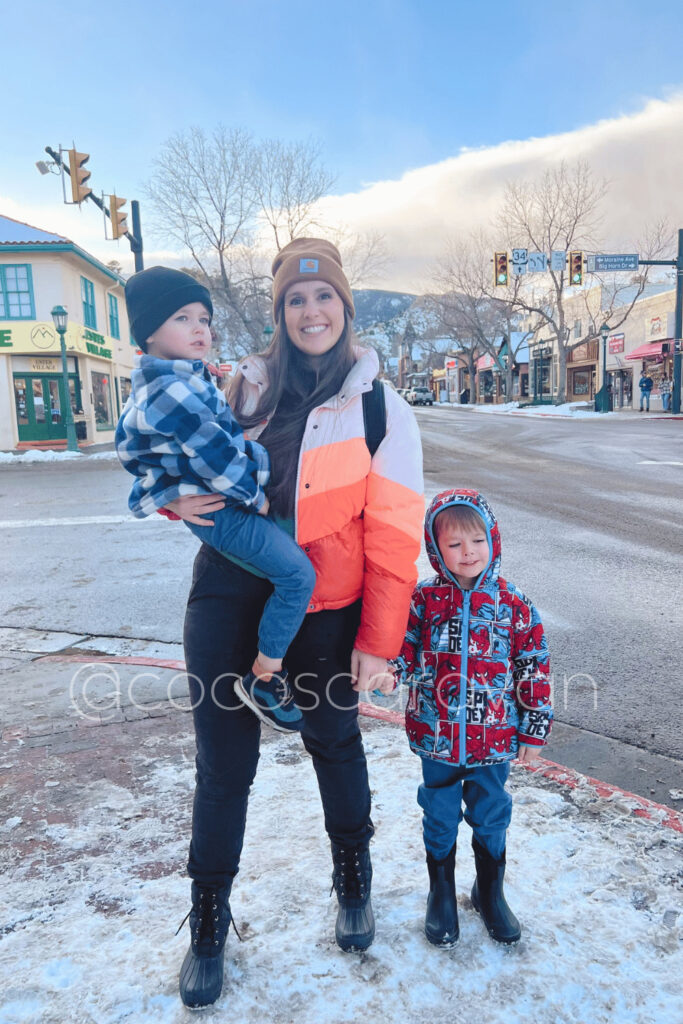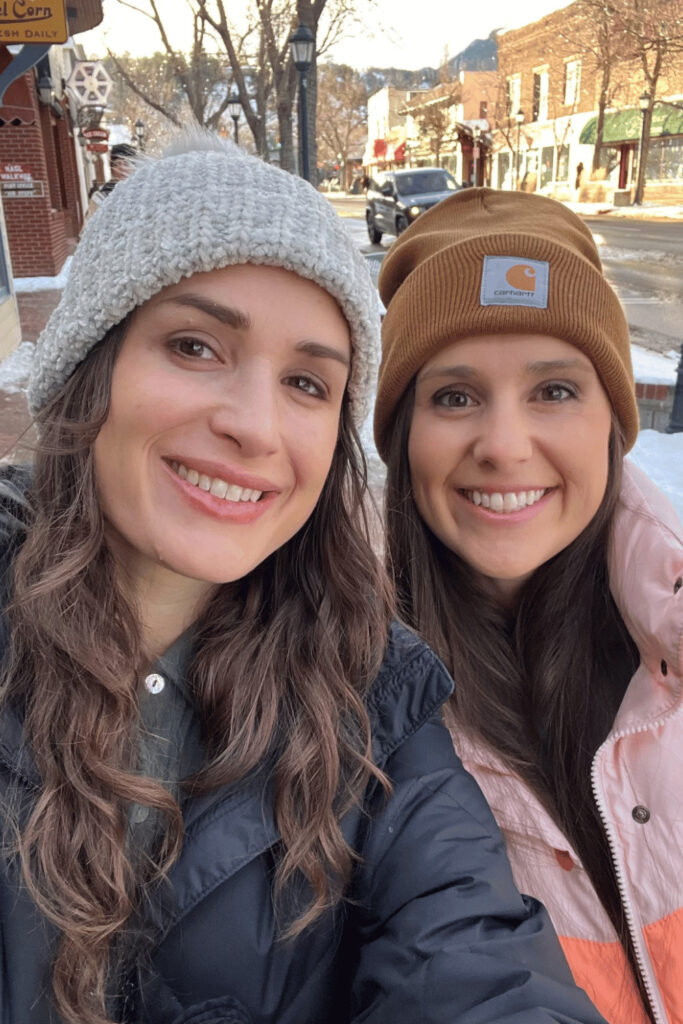 Christmas Morning
Christmas morning was so cozy with just the four of us. The boys were so excited! I think this was the first year they truly understood Christmas and Santa coming. It was so sweet to see the magic of Christmas.
My sister and I gave each other a budget and got gifts for one another so we also had gifts to open on Christmas morning. It can be sad to be alone or a single parent during the holidays. We make sure all our kids get gifts and have a good morning but if you are single there is no one to really do the same for you. So i'm so glad my sister and I could give each other a fun Christmas morning.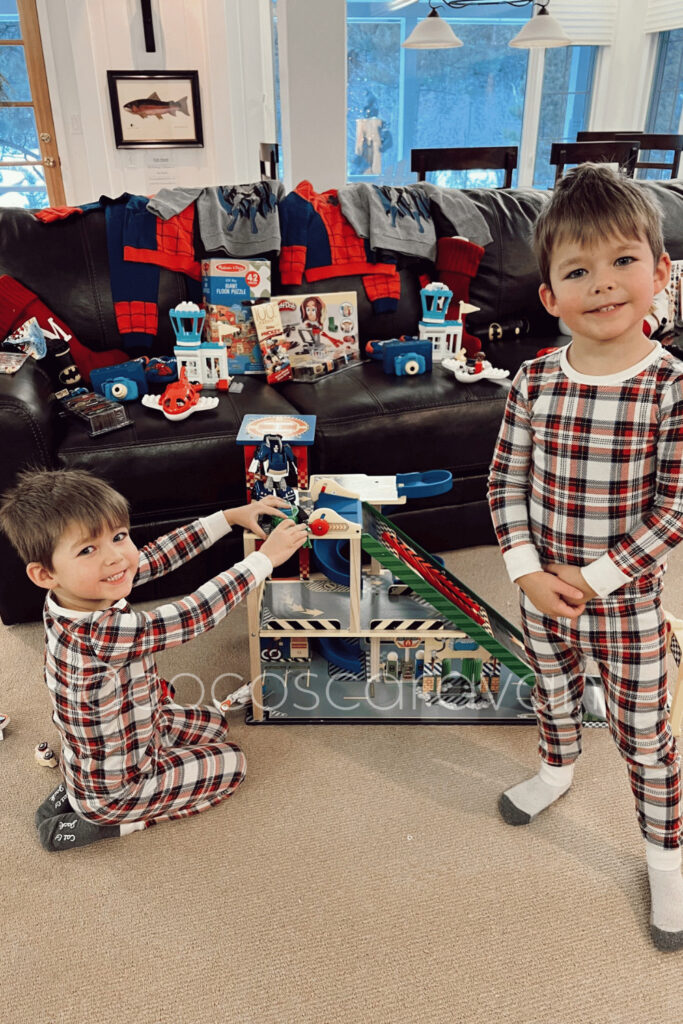 My sister got me the facial steamer and fanny pack from my Gifts for her blog post! I can't wait to try them! Links to gifts below!
Cousin Time
My oldest sister lives in Colorado and was able to come up the day after Christmas. It was so fun spending time with her and her family. The boys have missed living by their cousins. It was a great Christmas break.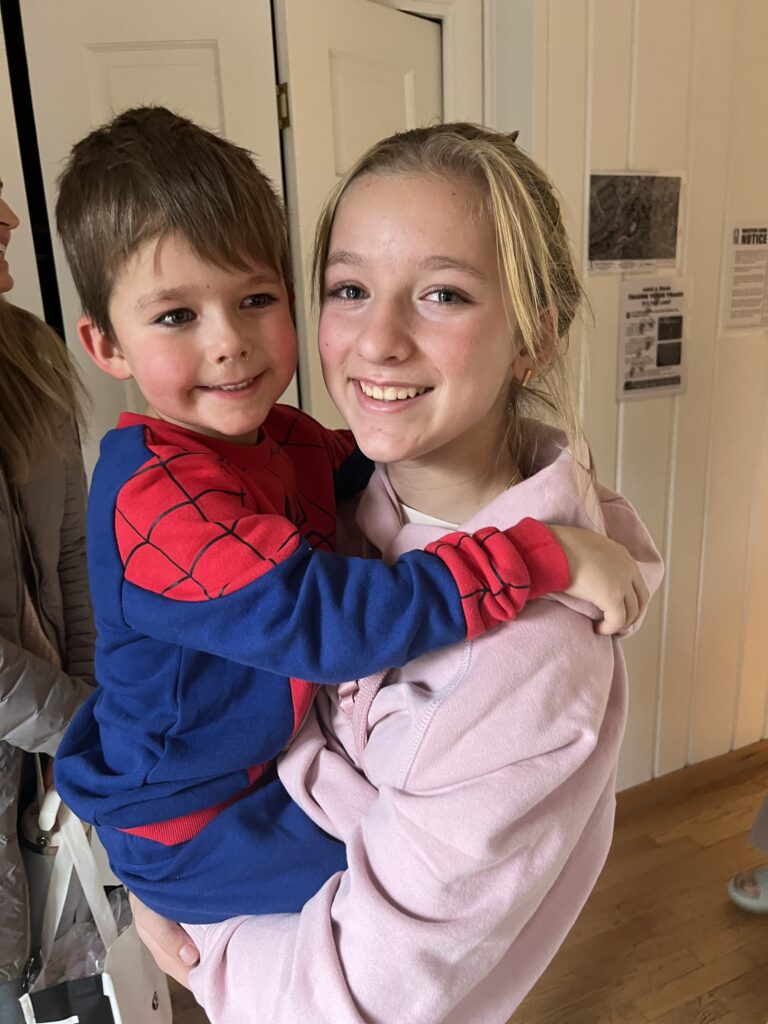 Link to the boys Christmas Toys