How to make Valentines Day cards for school
If you want to make unique Valentines day cards for school I've got your back. I have the cutest idea that your kids and their classmates will love!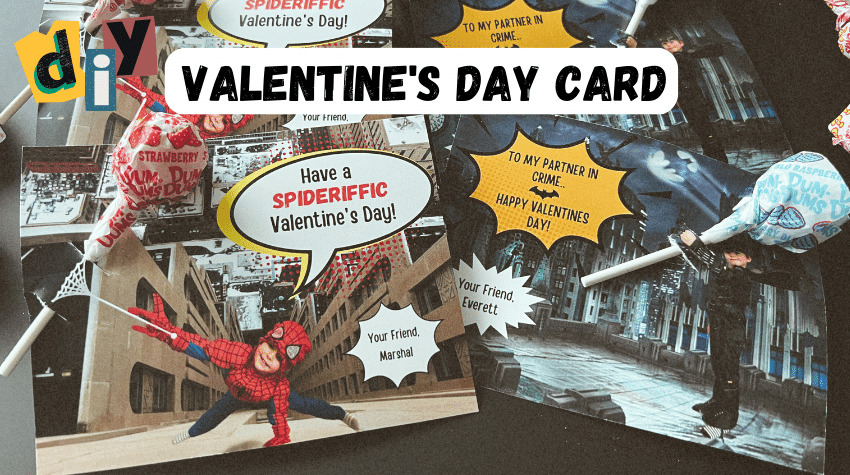 I have a huge passion for taking fun photos of my kids. I do a fun photoshoot for most holidays. Check out my toddler Valentines Day photoshoot if you need some inspiration.
Valentines day cards for school
We have all seen the cards where you take a picture with your kids hand out in a fist. When you print the card you slide a sucker in so it looks like they are holding it. I thought I would do this, but add a fun twist to it.
Step 1: Take a picture of your child
The first step to make valentines day cards for school is to take a picture of your child holding their hand out. You want their hand to be in a fist because that is where the sucker will go. I wanted to crop my boys into a picture so they are further back from my phone. If you want the hand to look bigger for the sucker you will need to have your child stand closer to the camera.
I decided to dress my boys up to make a cute Super Hero themed card, but you can just take a normal picture without a theme.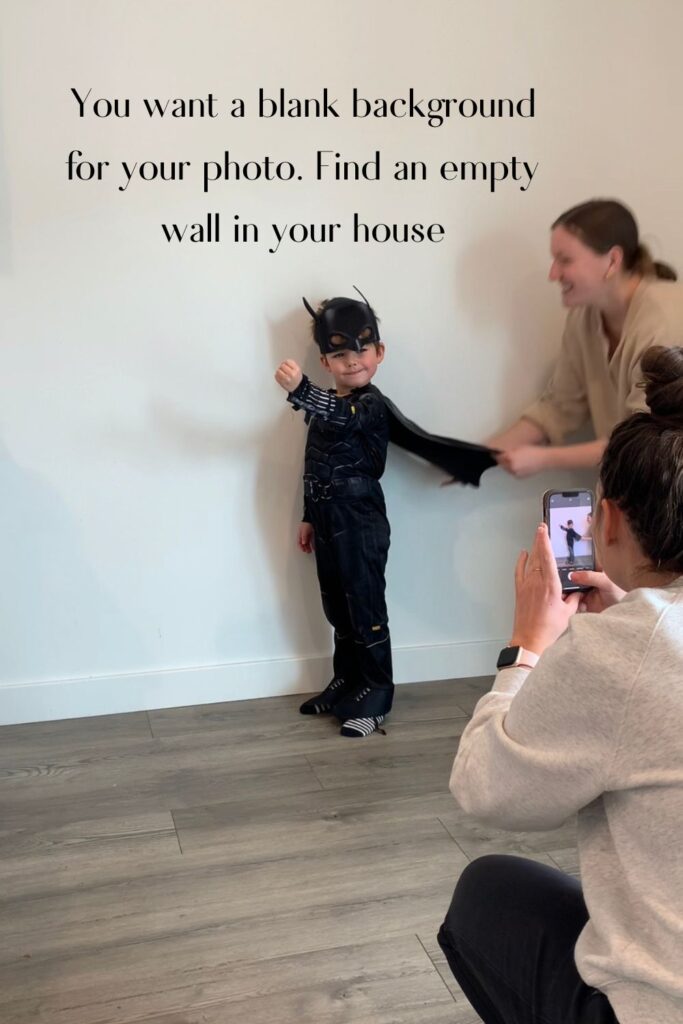 Step 2: Cropping the photo
The next step to make Valentines day cards for school is to crop your child out so it removes the background. You can easily do this right on your iPhone by holding your thumb down on the image you want to crop. It will then have a button show up that says "Copy" or "share". I share it by airdropping it to my computer. You can also download it to your phone and send it from your photos library. Make sure you have a blank wall behind you so it only crops your child out.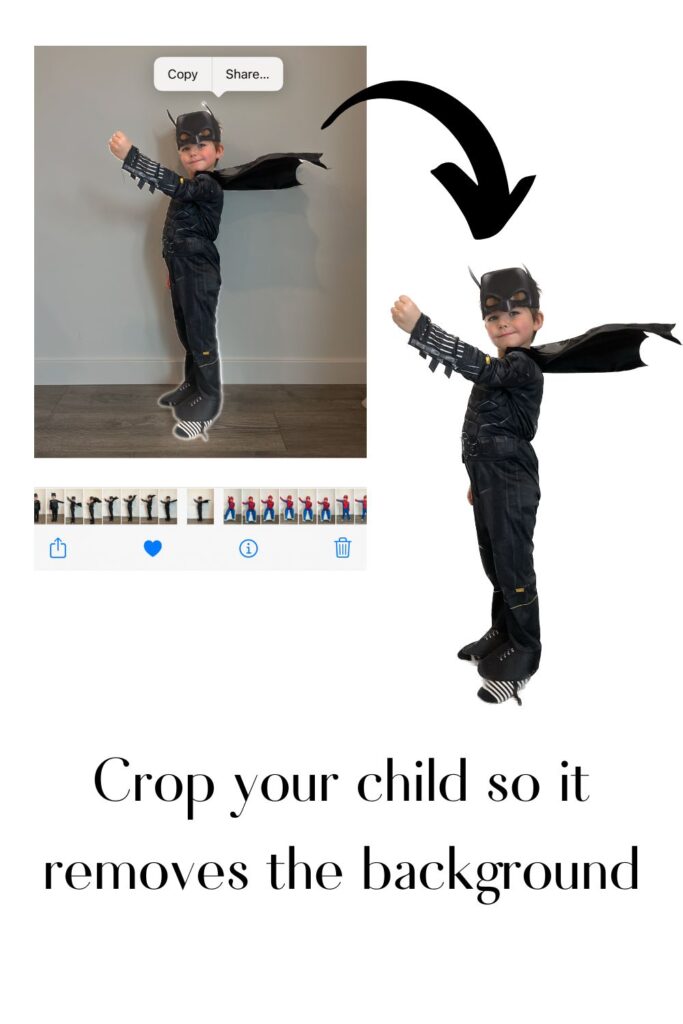 Other options to remove background
If you don't have an iPhone you can try this program to remove the background. You can also use the paid version of Canva to remove the background.
Step 4: Finding the backdrop
You want a fun backdrop to your card. I was doing a batman themed card so I searched "Gotham city" to get some cool options. You can also use the words "desktop wallpaper" for some cool backgrounds. Once you find the right picture save it to your phone or computer.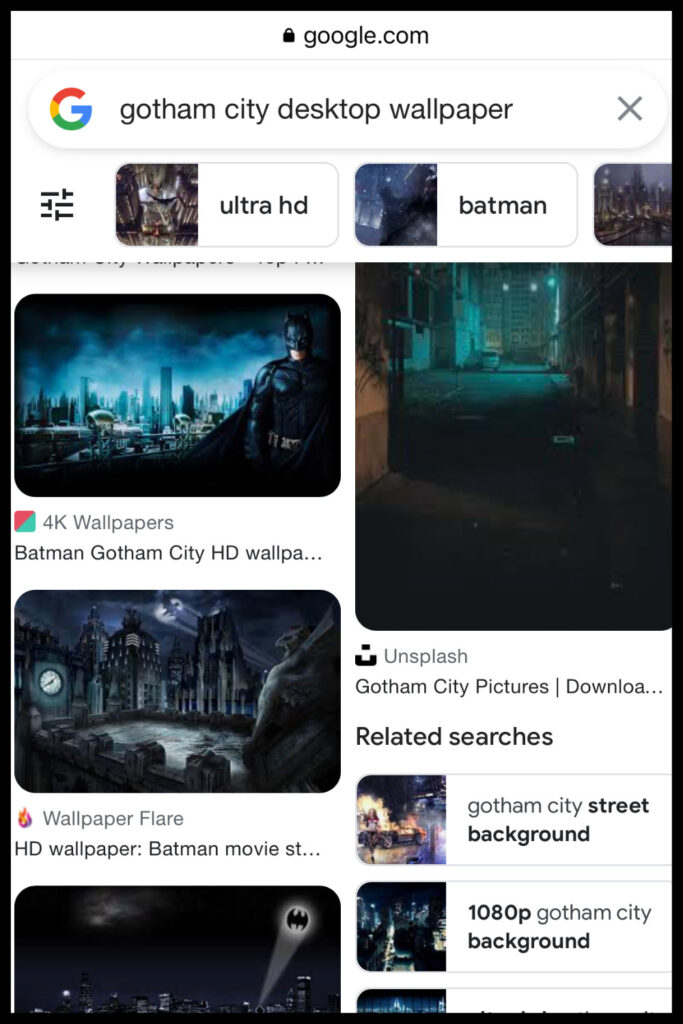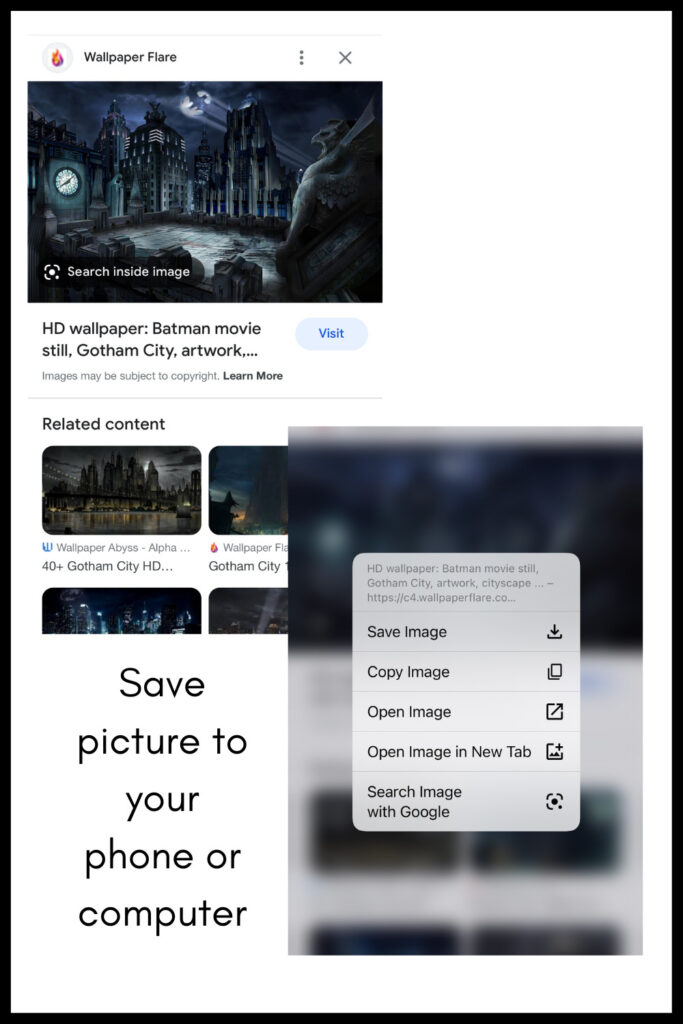 Step 5: Create Card on Canva
I use Canva to create all my projects. They do have a great free version, but you are limited on what elements you can use. You can use Canva on your phone or a desktop. I always prefer to use a desktop for these type of projects. Try google for pictures you can't find and want to use on your card.
Step 1: Create new project and make custom dimensions
Star a new project and make the custom dimensions 4.5 X 3.5 in.
Step 2: Upload your background to the photo
The second step is to upload your background image and make it fill the whole square.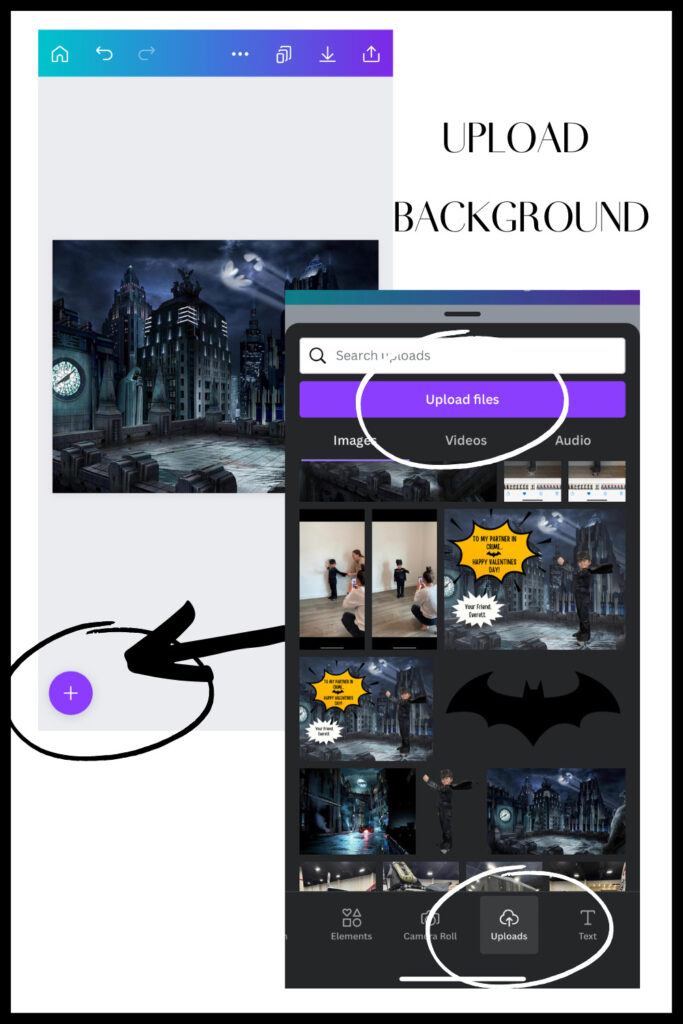 Step 3: Upload the cropped photo of your child
Then upload and add the cropped image of your child. You can adjust the size and move it around to get the perfect placement.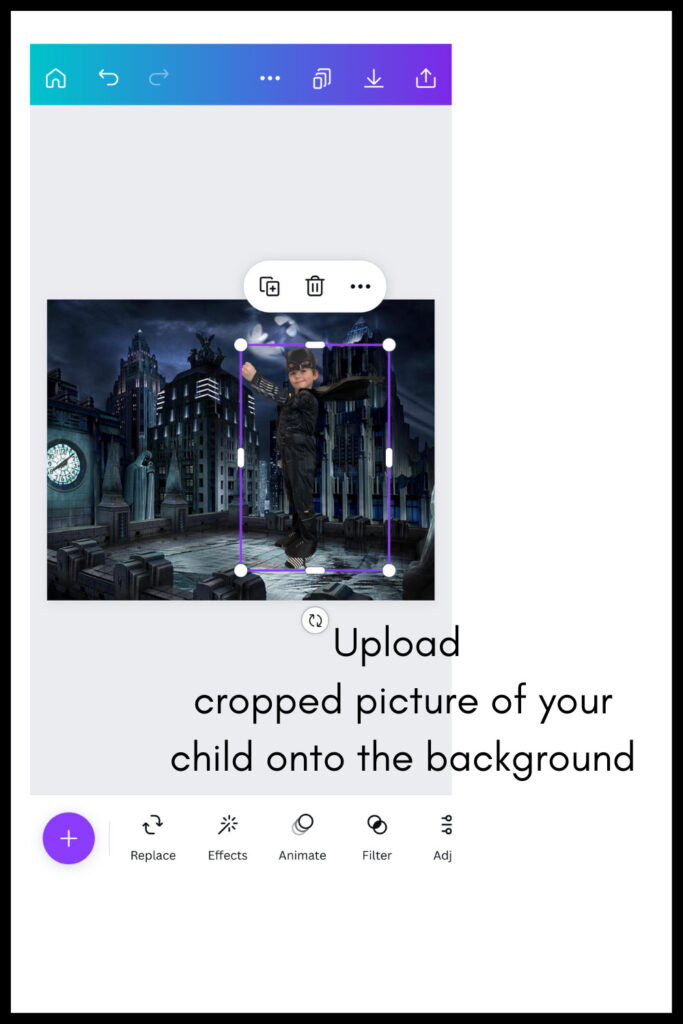 Step 4: Add Elements and text to create your card
Now this is the fun part! Add fun elements and images to make your picture look like a valentines day card. I searched "comic book bubble" to find all these fun bubbles for my card. Then add the text to complete your card.
I googled Batman Valentine's day cards to get ideas on what cute phrase to put on the card.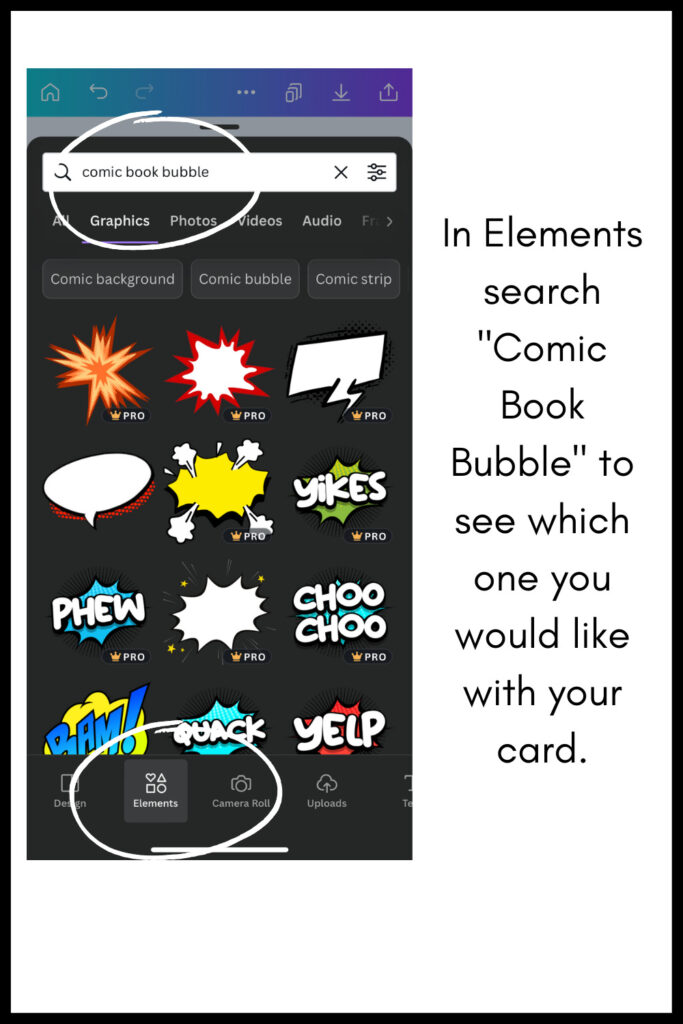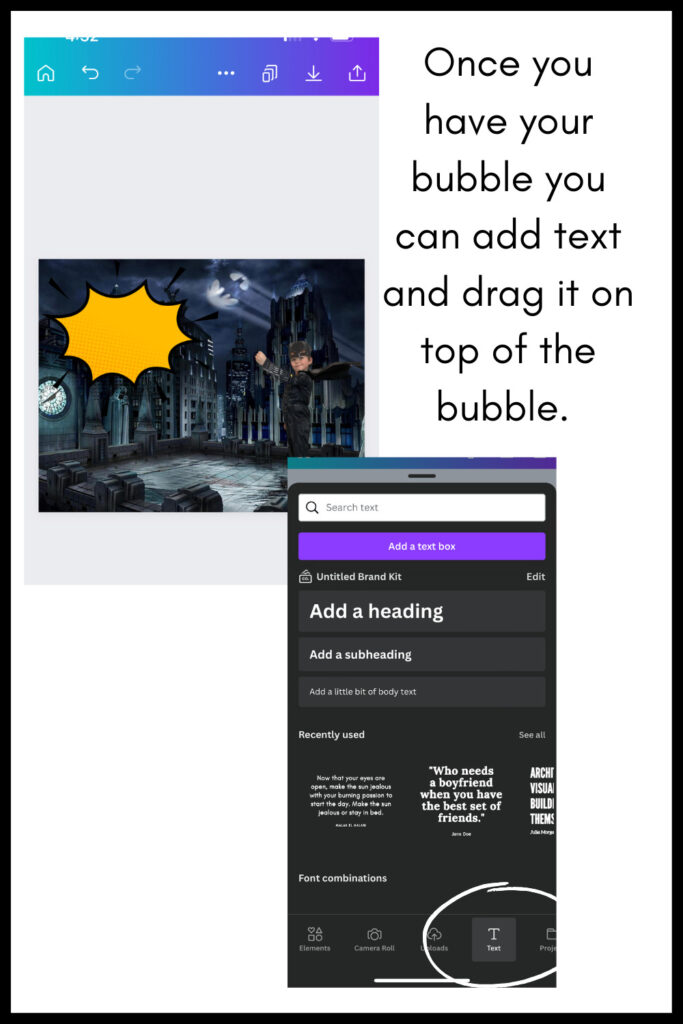 Step 5: Download your photo
You will then want to download your photo to your computer or phone. I like PNG because its the highest quality.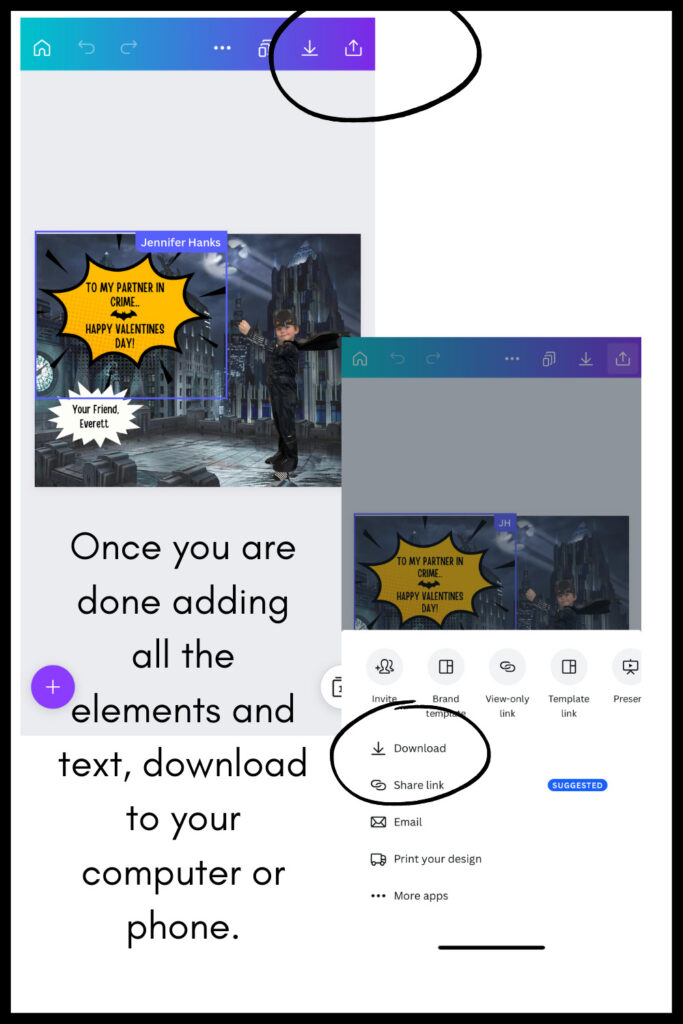 Step 6: Upload photo to fit 4 to a page
Last step is to start a new project on Canva and make the dimensions 11 X 8.5 inches. Upload the picture you just downloaded in step 5. You can adjust the photos so you can fit four onto a page or as many as you want.
Download this one as a PDF Print and then you can print it easier that way.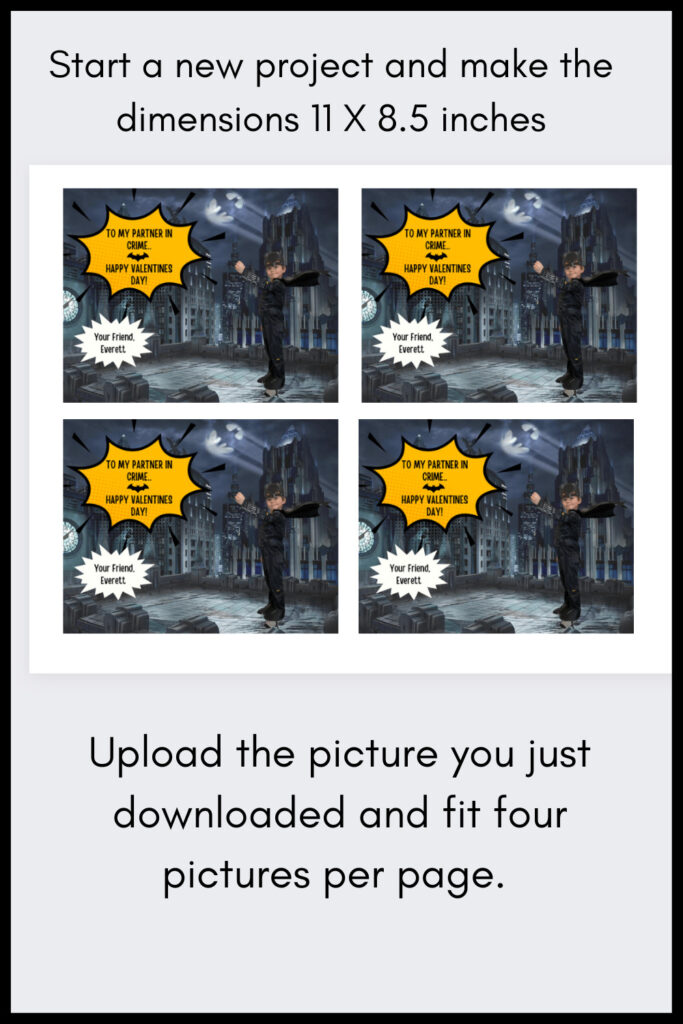 Step 6: Print on card stock
You can then print your PDF onto card stock at home or take it to your local printing shop. I usually do FED Ex if I run out of ink at home. Card stock will give it more of that card feel and easier for the sucker to fit through.
Step 7: Add sucker to card
Cut slits above and below your child's fist so you can slide the sucker through. It will look like they are holding the sucker. I used an exacto knife which was easier than scissors. They will have the best Valentines Day cards for school and all their classmates will love it!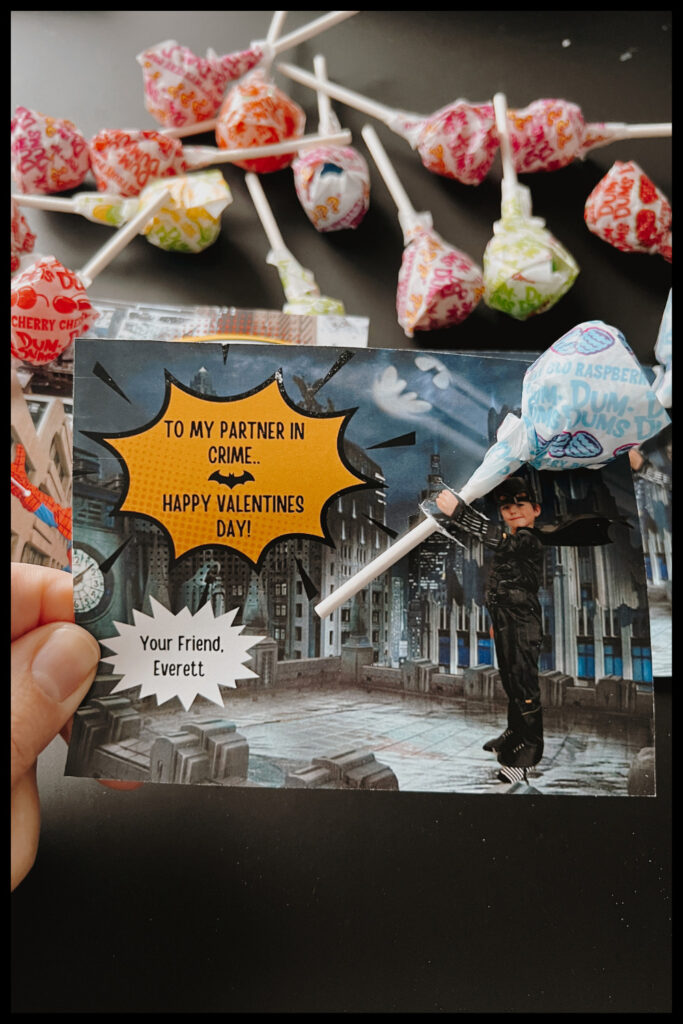 Spider-Man Card
For the spider man card I wanted the web to be catching the sucker. I used Procreate to draw my own spider web. If you you have an iPhone you can take a screen shot of the picture and use the pencil tools to draw a web.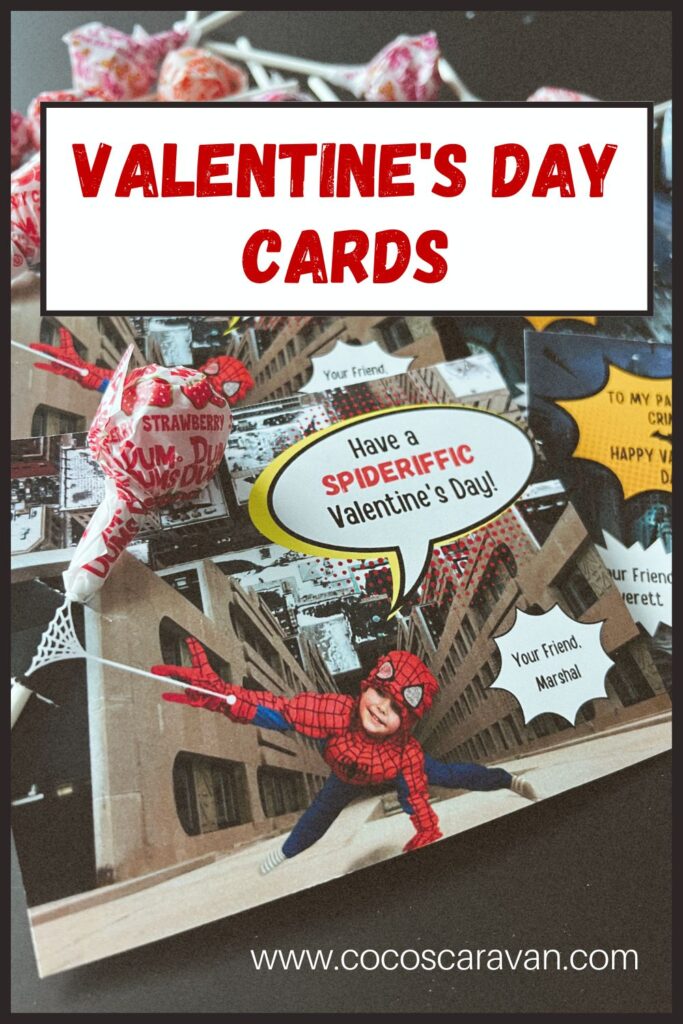 Pin this to Pinterest if you want to find it again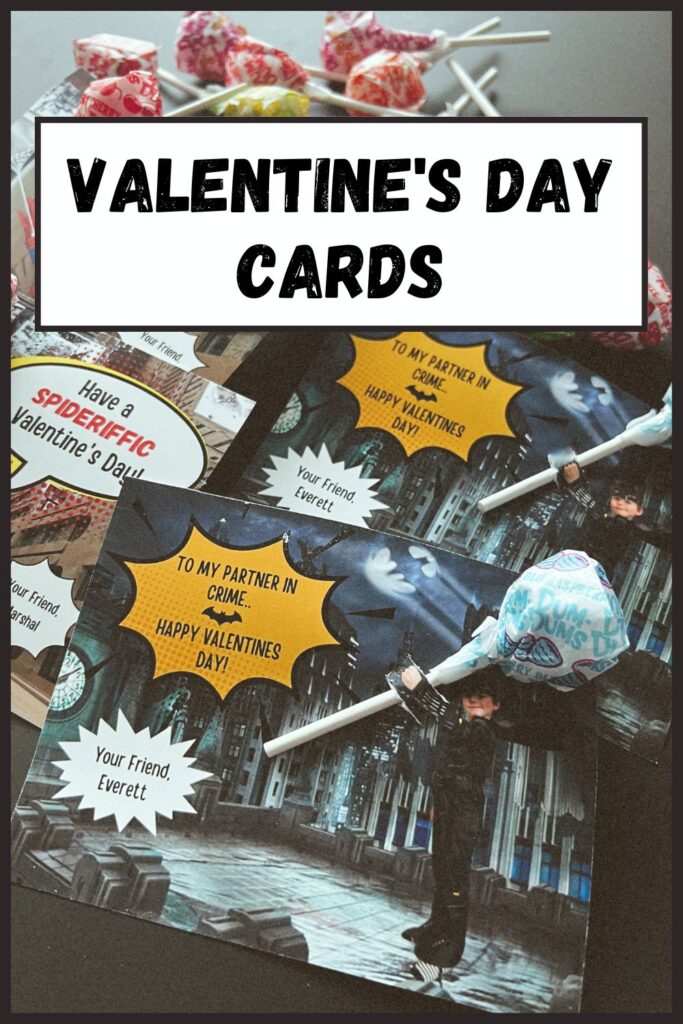 This post may contain affiliate links. See my Full Disclosure for further details.
Learn to take fun photos of your kids at home:
You might also be interested in: