January Newsletter: Monthly Journal Prompts
For my January Newsletter I wanted to give you a printable with monthly journal prompts for the year. I will be sending my email subscribers a newsletter once a month with freebies and valuable information. I'll also share links to some of my favorite products. You won't want to miss these newsletters so make sure to subscribe below! Thank you!
If you missed the January Newsletter email make sure to check your spam folder. If you are still not seeing my email each month make sure to engage with my email to let your service know you want to see it more often. You can reply to my email and make sure to click on it to engage.
January Newsletter: Monthly Journal Prompts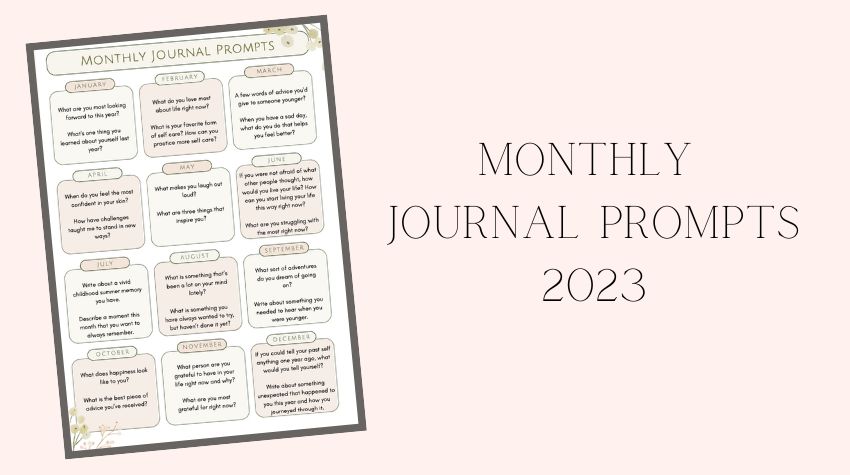 This year I had a goal to write in my journal more. I feel like being able to write is a form of therapy. When my late husband was going through his cancer treatments and surgeries I wrote in my journal almost everyday. It really helped me calm down and channel my anxiety.
Writing has always been a form of therapy which is one reason I started my blog. It has been so healing for me to write about my experience with grief and to be able to help others. I haven't written in my journal since Justin passed away. When you become a parent a lot of self care goes out the window. It can be hard to find time to take care of yourself. Journaling was a form of self care for me and as soon as I become a single parent I just didn't have time for it. This year my goal is to write in my journal more often and hope it can provide some healing and self care.
Monthly Journal Prompts Free Printable
You can print this pdf monthly journal prompts and tape it up in your bedroom or office. You can even make a smaller format to tape inside your journal. Try writing in your journal twice a month by writing your feelings and responses to these journal prompts.
January Journal Prompt: Whats one thing you learned about yourself last year?
Every month I will pick one of the two prompts and write about it on my blog. I answer this prompt on another blog post talking about what I learned in 2022. I also asked my followers to respond and share their thoughts.
Share your prompts with me
It would be fun to do this together as we answer the prompts each month. I'd love to share your responses anonymously on my blog post if you are willing to share. I'll be sharing the third week of the month so email me your response and I will add it to my blog post for that month. I'm excited to do this challenge with you this year! Email [email protected]
February Journal Prompts:
Share your thoughts with me!
What do you love most about life right now?
What is your favorite form of self care? How can you practice more self care?
I like spiral journals the best because I think they are the easiest to write in. I linked some cute ones below but they have a lot of options at Target and Amazon.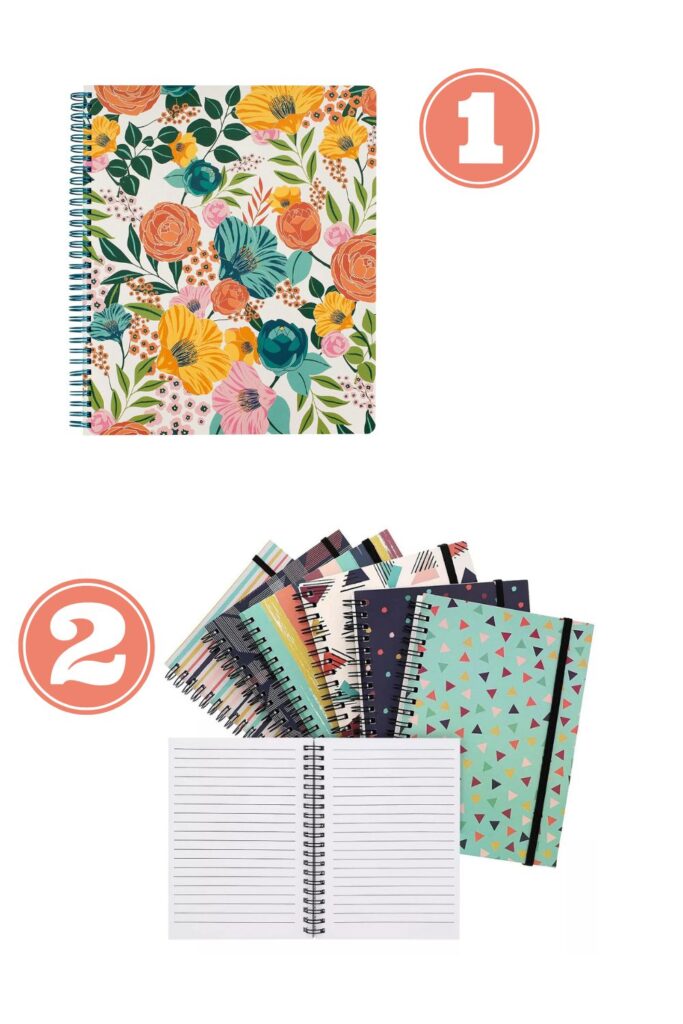 More blog post that helped me heal as I wrote