How to design your own Ikea Besta tv stand
If you are wanting to design your own Ikea Besta tv stand you have come to the right place. Ikea lets you use their design program to create anything you want to fit the style of your home. I'll show you how I made this beautiful TV stand from Ikea.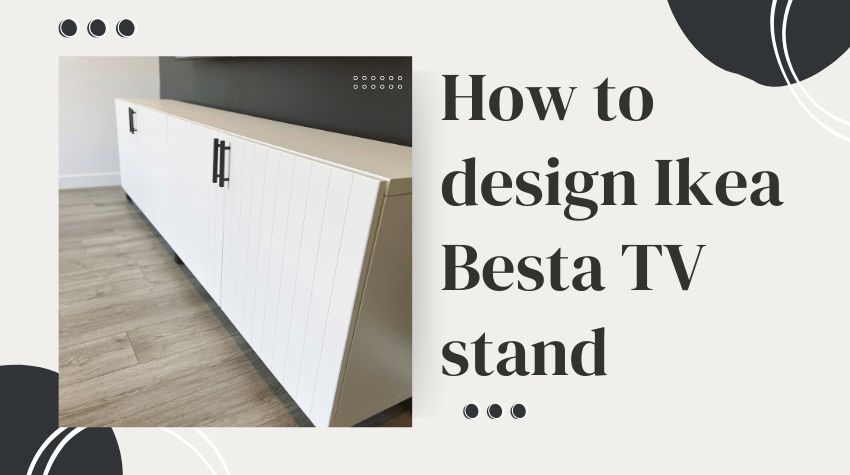 My house is full of Ikea products. Check out this awesome daybed from Ikea that I use as the perfect guest bed.
How to design your own Ikea Besta TV Stand
It was hard to find a tv stand long enough to fit the length of my 75 inch tv. When I did find a tv stand long enough it was a lot of money. I did some researching and found that the Ikea Besta units let you design any tv stand you like. They let you choose from different door fronts, handles, and legs to create what you like. I wanted to share how I made my Ikea besta tv stand.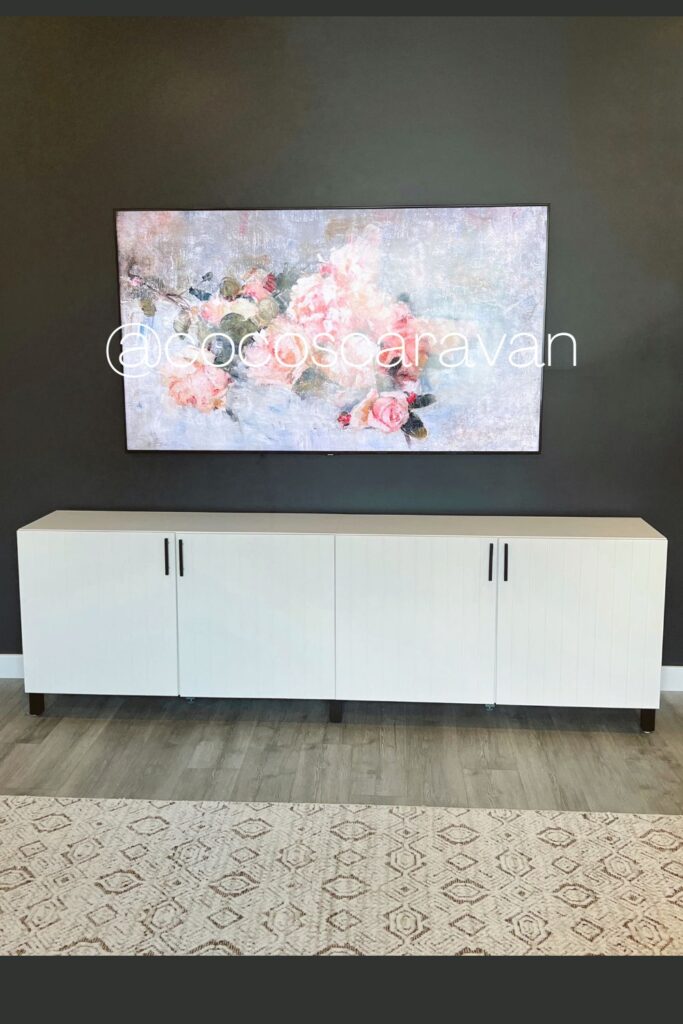 Measure:
You first want to measure you room and decide how long of a tv stand will fit in the space you need. You can buy the single units to fit your space or any combination of the double and singles. I went with two doubles side by side.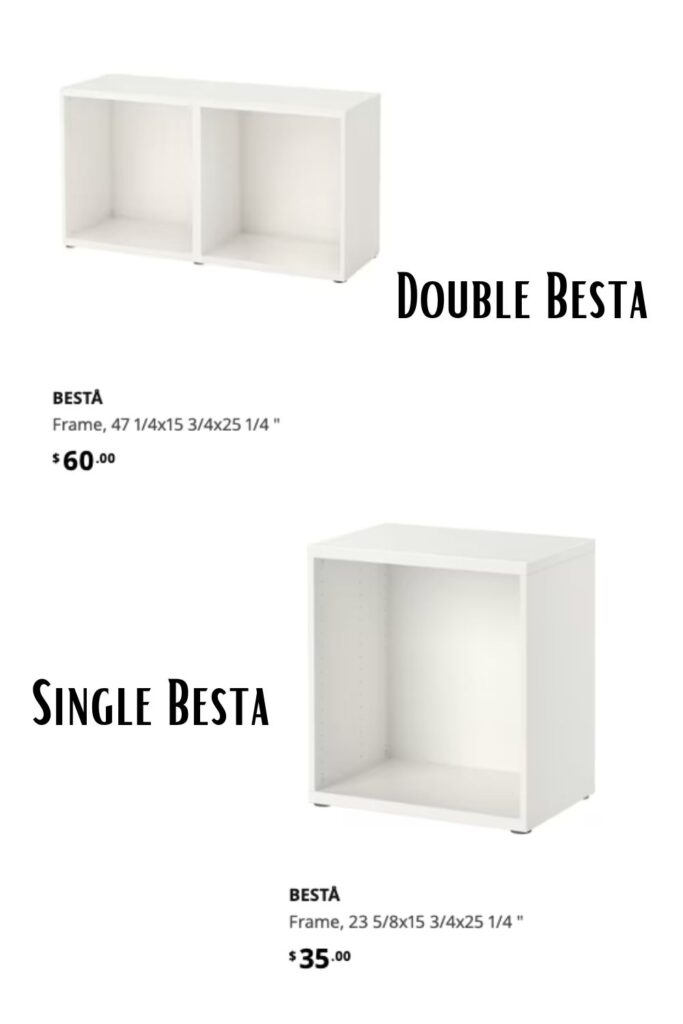 Design
The Ikea website lets you design your own Besta tv stand. You can only use this feature on a desktop device and not a mobile. They have tons of door fronts, drawers, handles, legs, table tops, and inserts you can choose from to create whatever tv unit you want. As you are designing your tv unit you can see the total amount of the cost in the top right corner. I had to switch some things around and choose different legs to to save money, but that was a really helpful tool. Once you are done designing you can save your shopping list and take it to Ikea to get everything you need. Or you can add to cart and order online.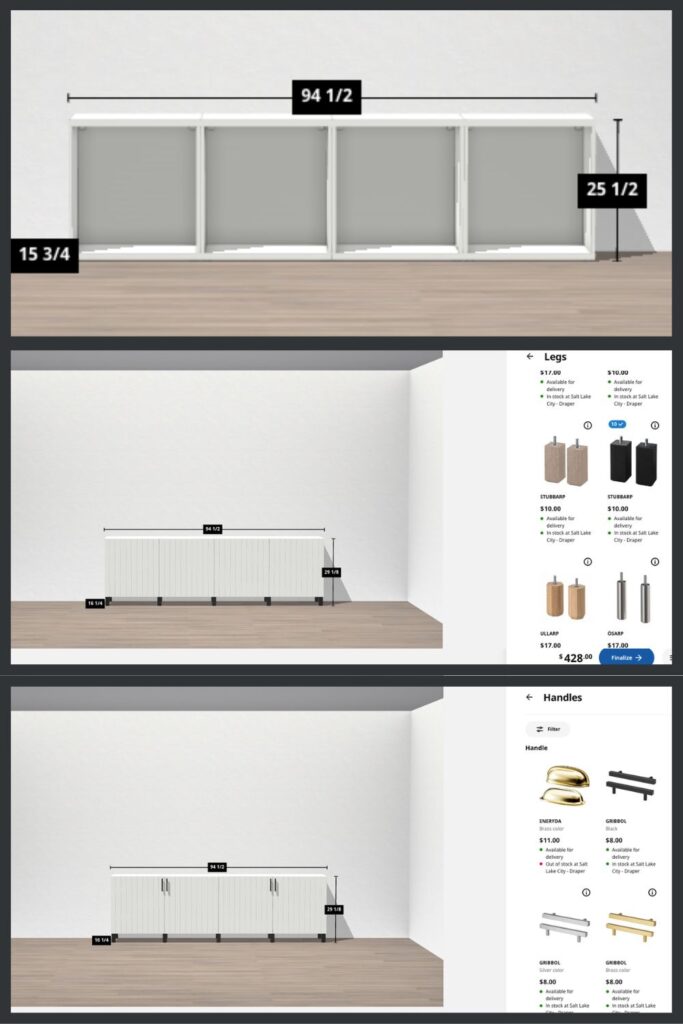 Picking up order:
You can save your shopping list to your Ikea account and take it with you to shop for all the items. If you type in your zip code it will let you pick your Ikea location and this way you will know where all your items are located at your Ikea store. I like using the Ikea app which makes things easier. You can order everything online, but they do have pricy shipping cost.
I was able to fit everything in my Jeep and loaded it myself. This is one of the reasons I love Ikea. As a widow and single mom I don't have the luxury to always have help with things. I love that I can shop for furniture, fit in my car, and build it all on my own.
Don't forget to buy:
I almost forgot the hinges to the doors so don't forget those. I did forget to buy one of their drill templates to install the handles on the doors. You will want this for sure so they are even and look the same on each door.
This post may contain affiliate links. See my Full Disclosure for further details.
Building
I was able to build it all in one evening. I bought the two double Besta units. You first want to attach the two units and then put the legs on. Don't forget to use their screws to attach the units together so you don't have a space between the two units. The doors were a little tricky to do by myself so if you can have help attaching the door that would make it a little easier. Make sure to use a template to install the handles. You want them to look even and level.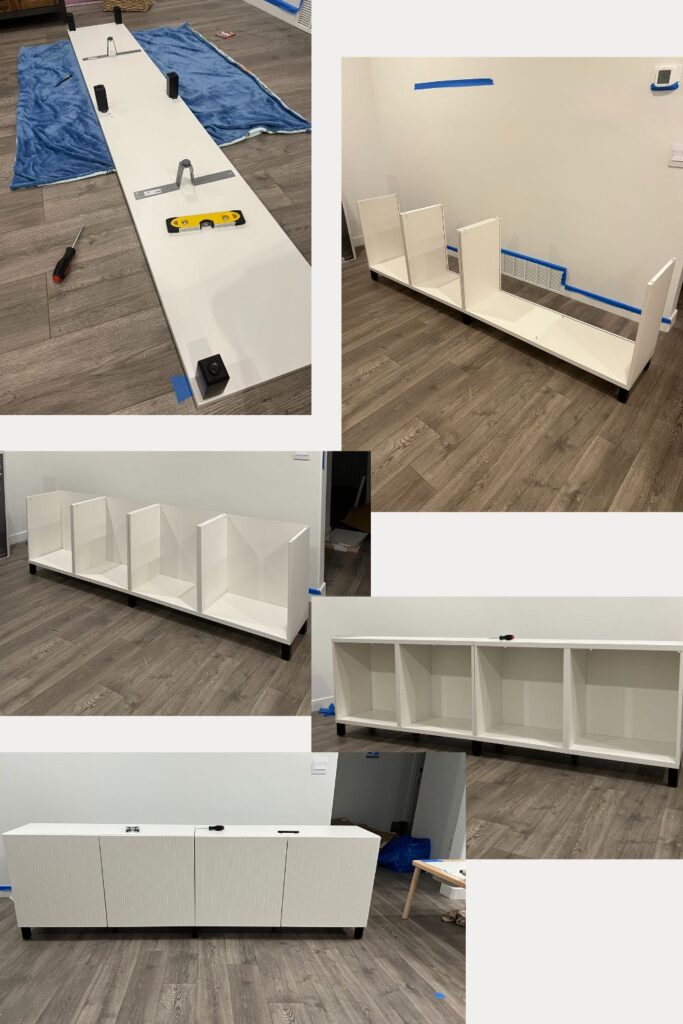 List of products for my Tv stand
I took a screenshot of my shopping list to my exact Ikea Besta TV stand. You can use this list or make your own on their website. Make sure you buy the right amount for each product.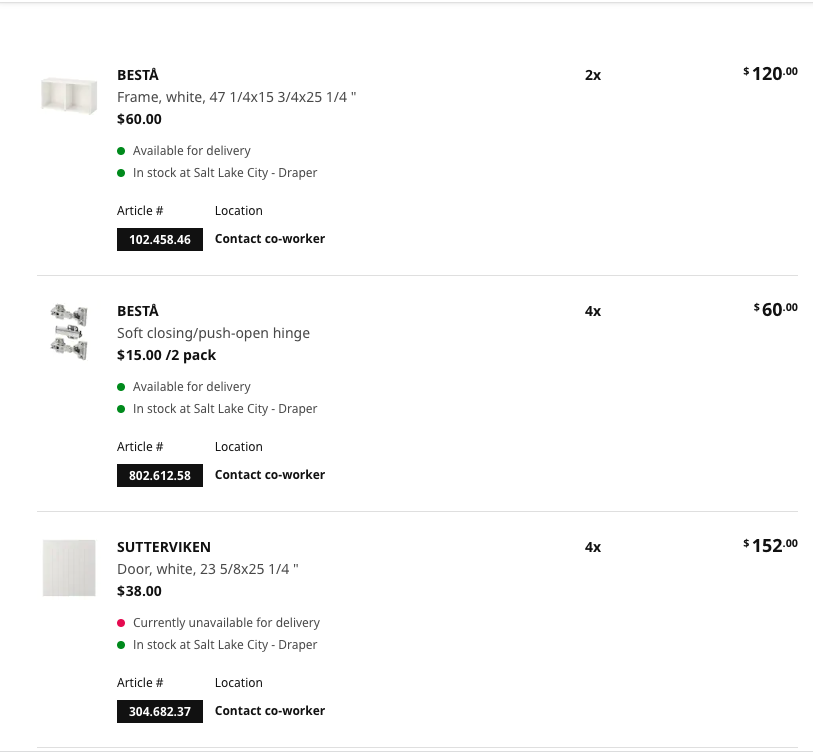 DON'T FORGET TO PIN THIS TO YOUR FAVORITE PINTEREST BOARD FOR LATER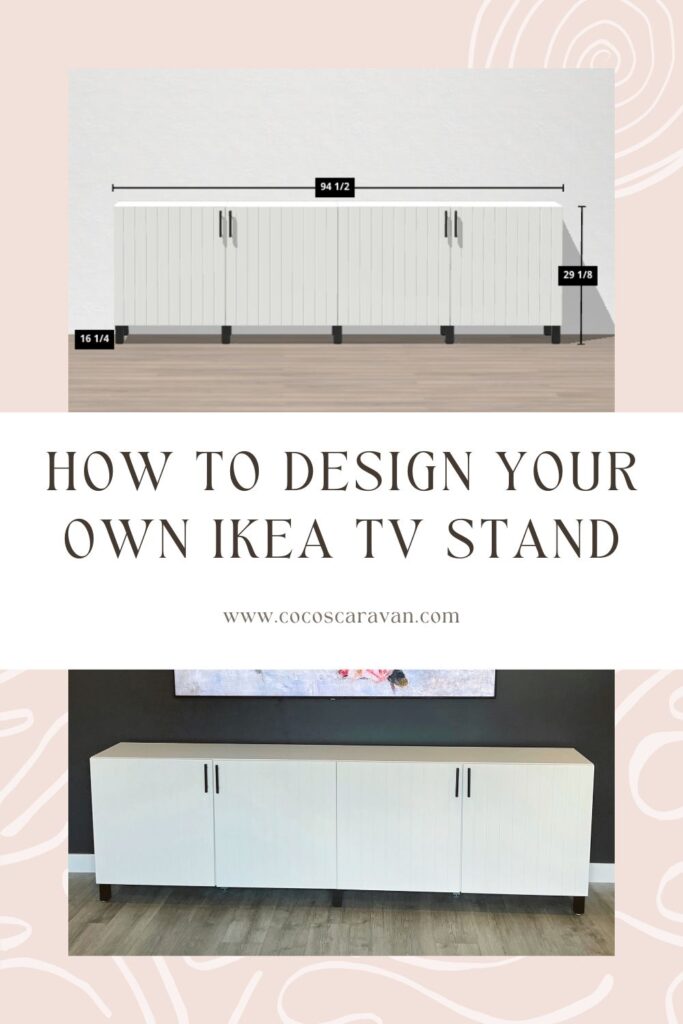 You might also bed interested in:
Check out my house tour below as well as some other fun Ikea finds that I have in my house and love!