Easy and fun Disney Cars birthday party food ideas
I put together easy Disney Cars birthday party food ideas. I had so much fun putting this party together and my boys loved everything about it. The food ideas were themed to the Pixar cars movie which made it more fun.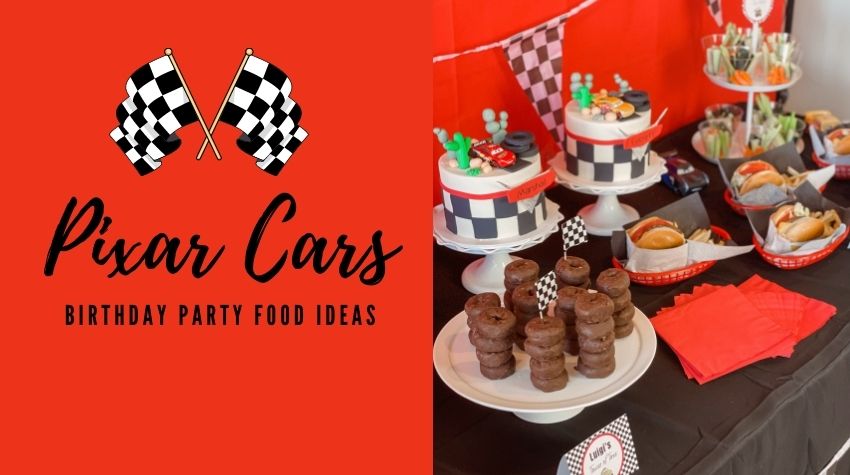 You can see my blog post all about the decorations I did HERE.
Disney Cars birthday party food ideas
Here area all the Disney Cars birthday party food ideas you will need to make the perfect fun party for your kid. I did In and Out burgers and fries for the main course, donuts, and fun drinks to all fit the Disney Pixar cars theme. I also included free printable labels for the food as well. Thanks again for coming to my blog for these fun ideas!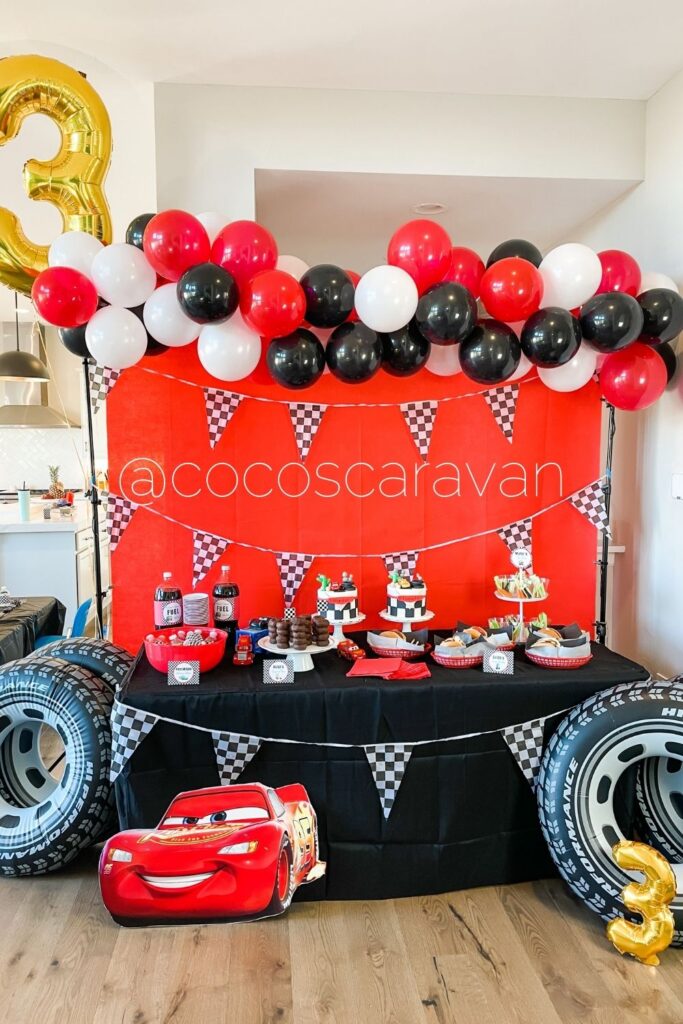 Main course: In and Out burgers
For the first Disney Cars birthday party food ideas I thought it would be fun to get burgers and fries from In and Out. Since Pixar Cars movie fits the 50's diner theme I thought burgers and fries would be so fun.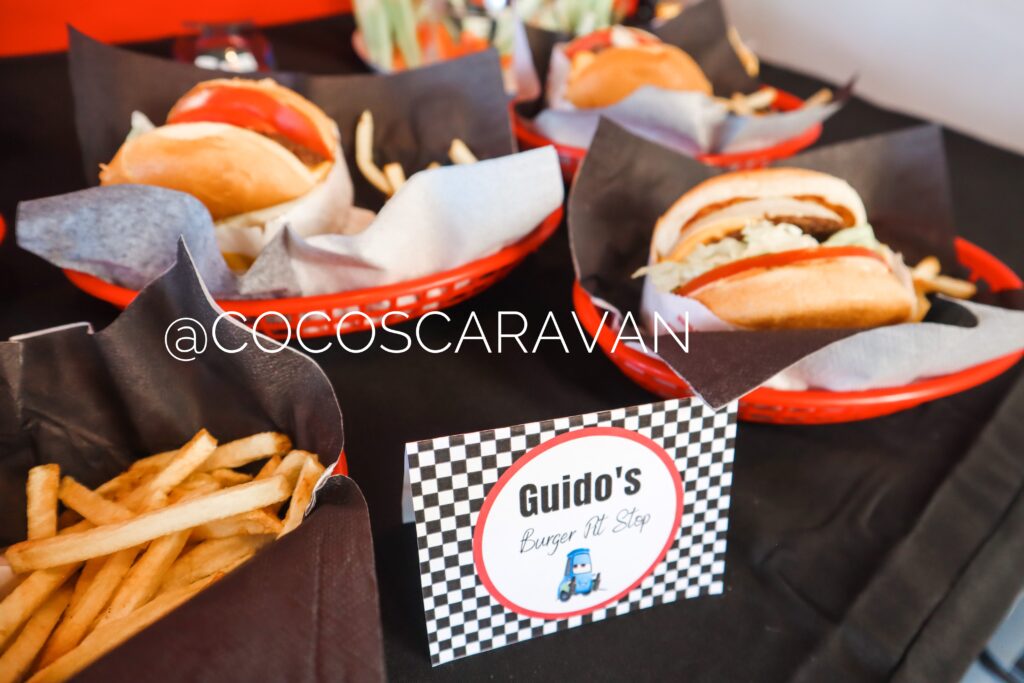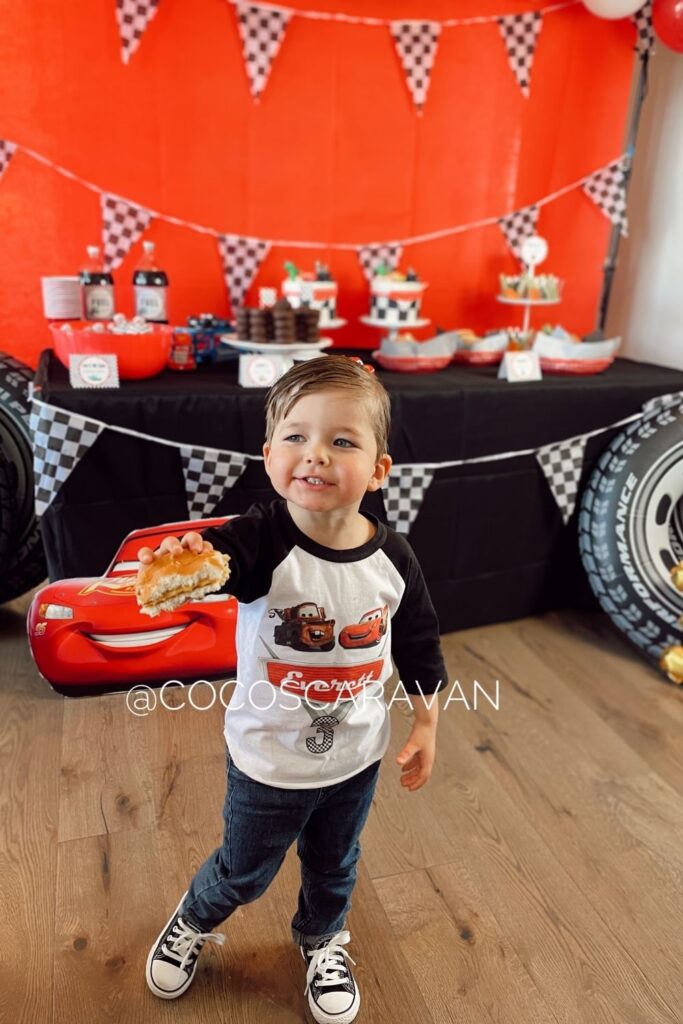 In and Out
I called ahead with my order and picked it up about 30 minutes before the party. It was so easy and I didn't have to cook anything. If you don't have In and Out you can do any burger place. You can print the label for free at the end of this blog post.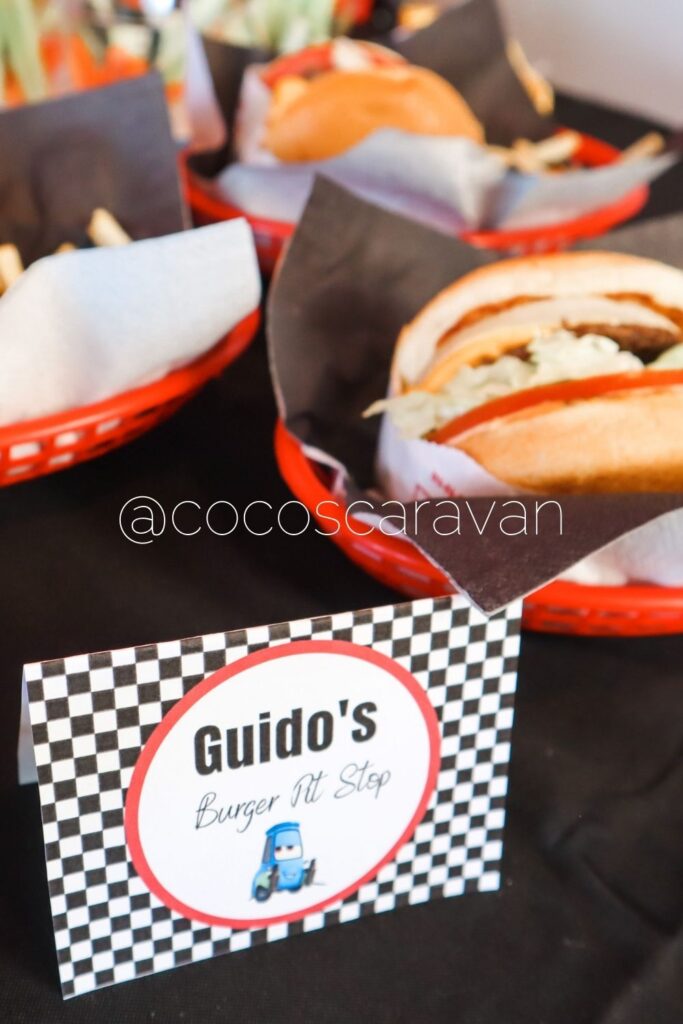 I loved the red baskets because it totally fit that diner theme. I also loved the idea of no plates or the need to get silverware. I bought these red baskets from Amazon.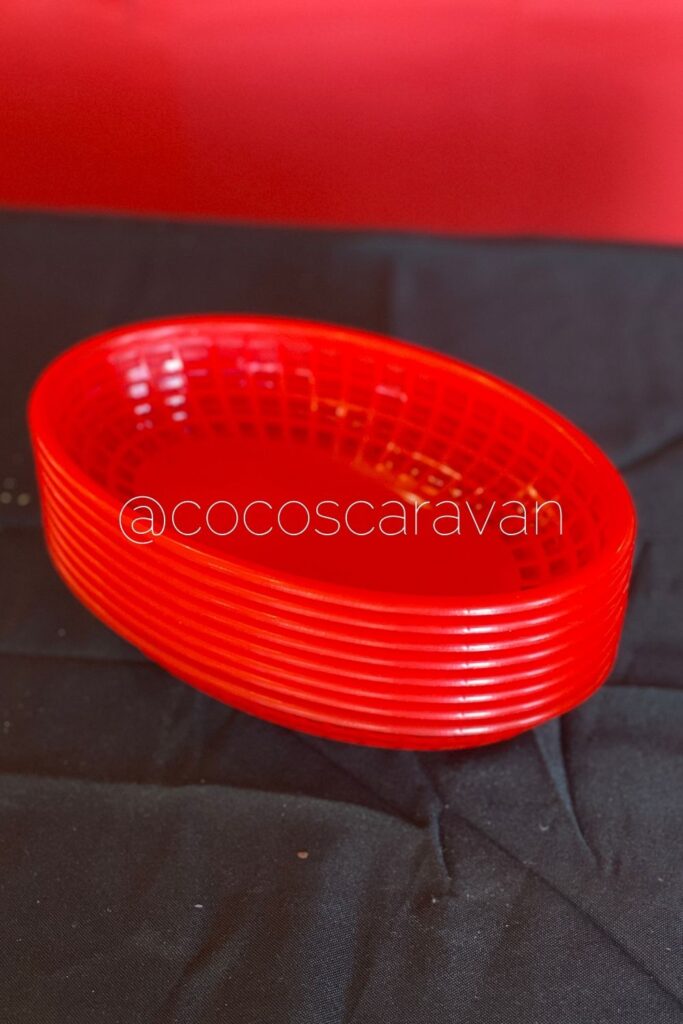 These checkered deli liner paper is perfect for putting inside the red diner basket. It completes the cute diner look.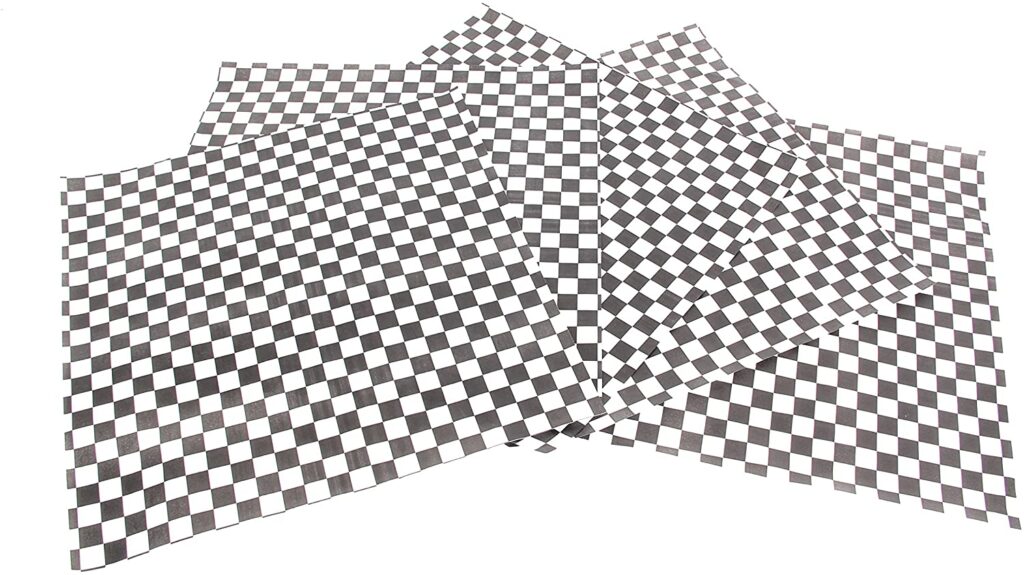 I thought it would be fun to buy some of these ketchup bottles to add to that diner theme for the birthday party.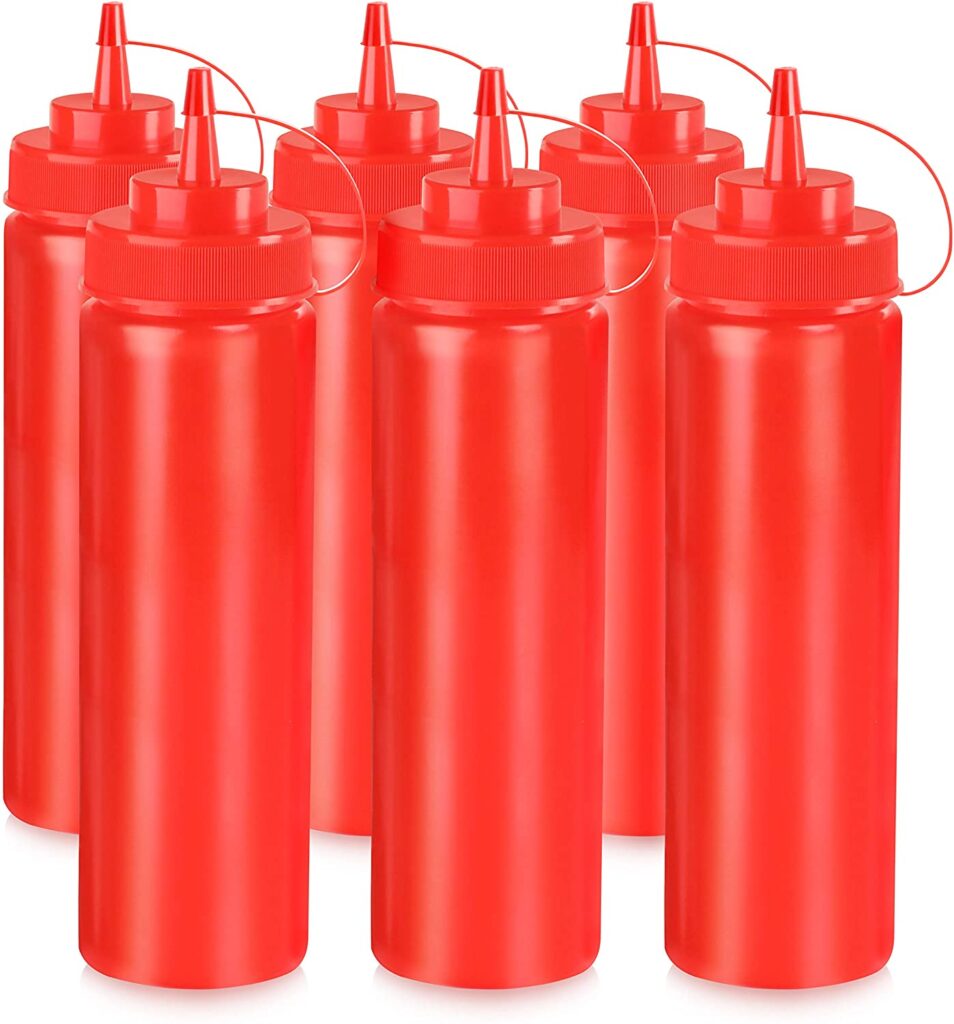 Drinks
Another Disney Cars birthday party food ideas is getting fun drinks. I tried to make it as simple as possible with the drinks. I got Root Beer for the kids and Diet Coke for the adults. I also added small waters and got checkered duck tape to put around the bottles. It was easy and added to the Cars theme.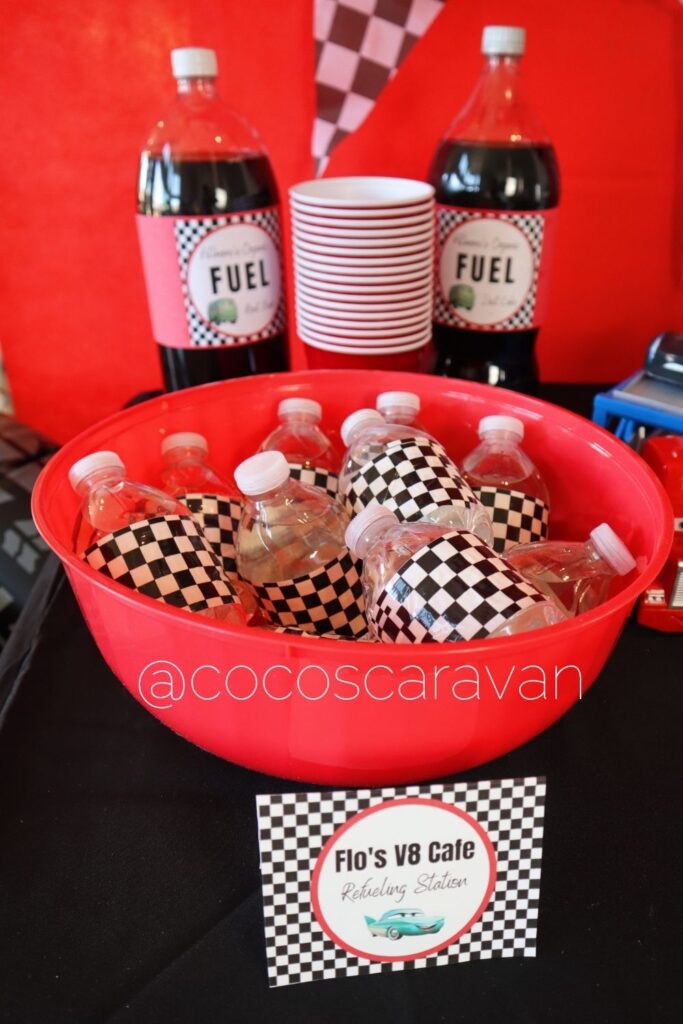 Soda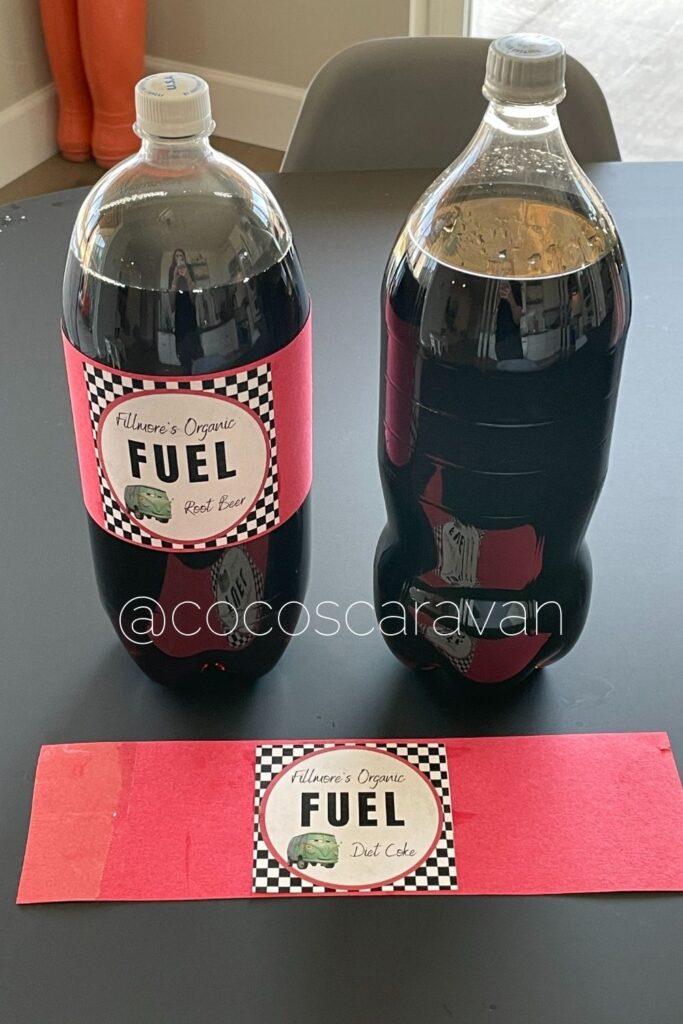 Water
I bought the small water bottles and used checkered duck tape around the center. This was an easy and fun way to add to that Cars theme. I had this red bowl from the dollar store that I threw all the waters in and it worked out great.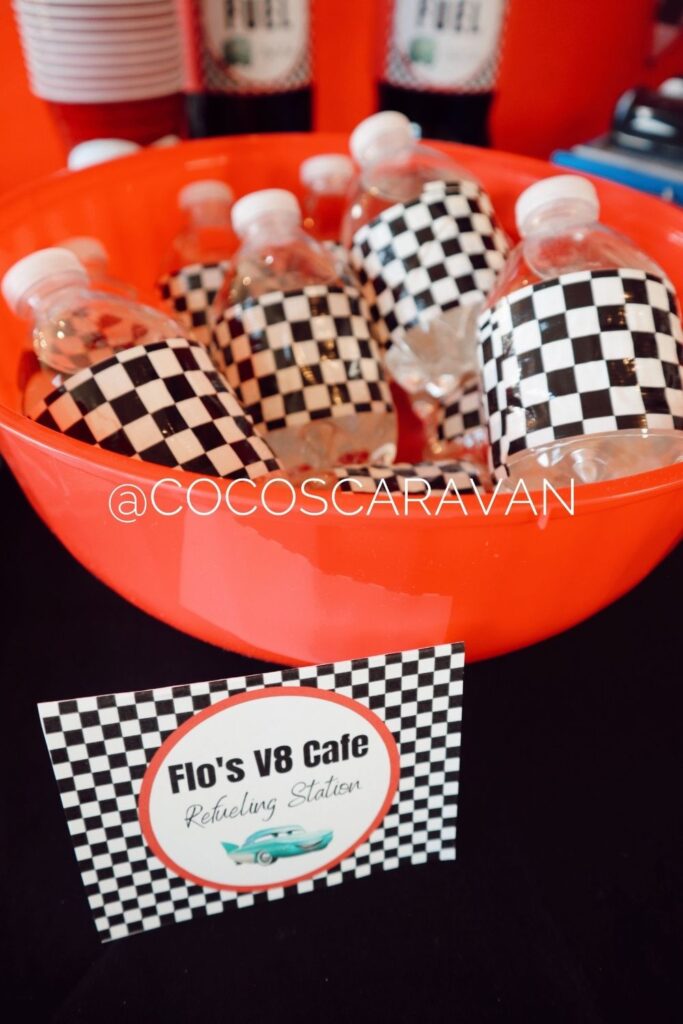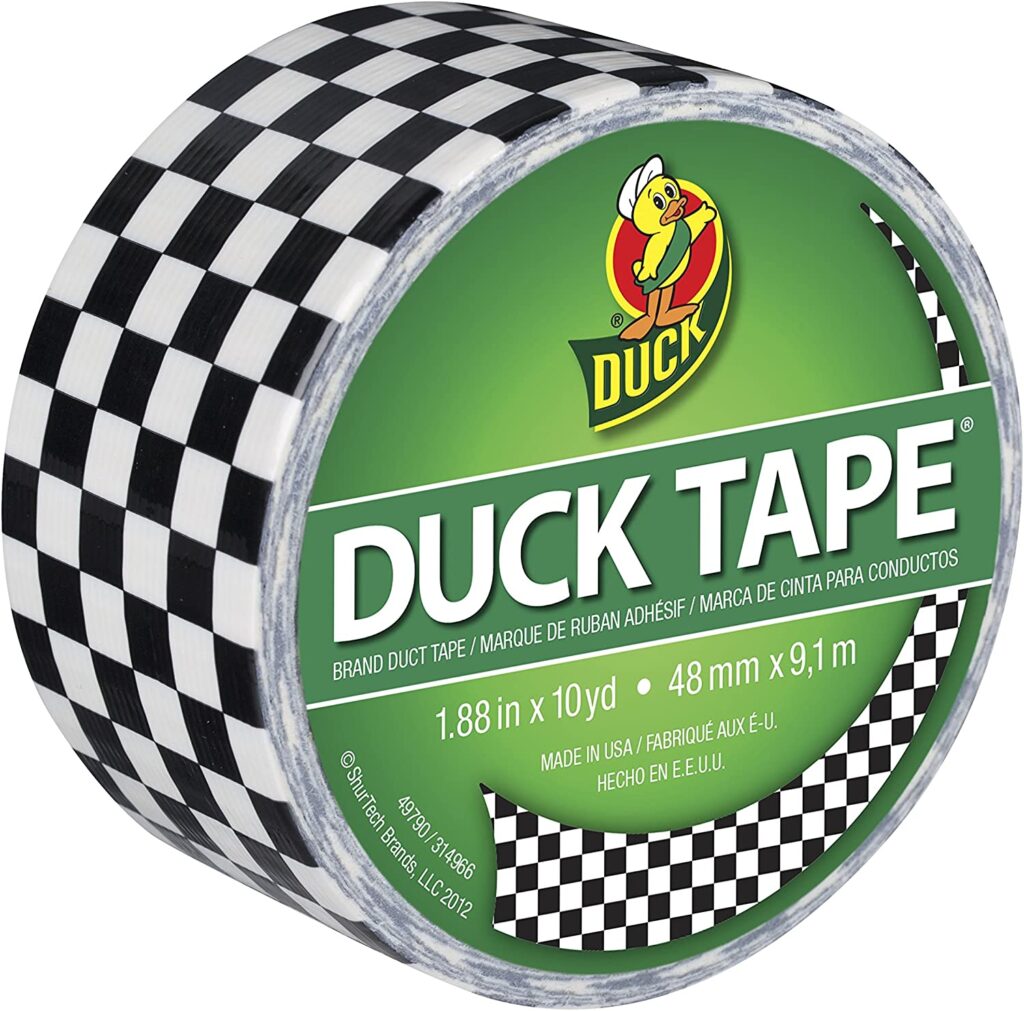 Cups
This was another easy way to add to the theme and make it fun. I found the Pixar Cars eyes on google printed them off and taped them to the red cup. I made a PDF file so you can print the eyes off as well. Free printable below.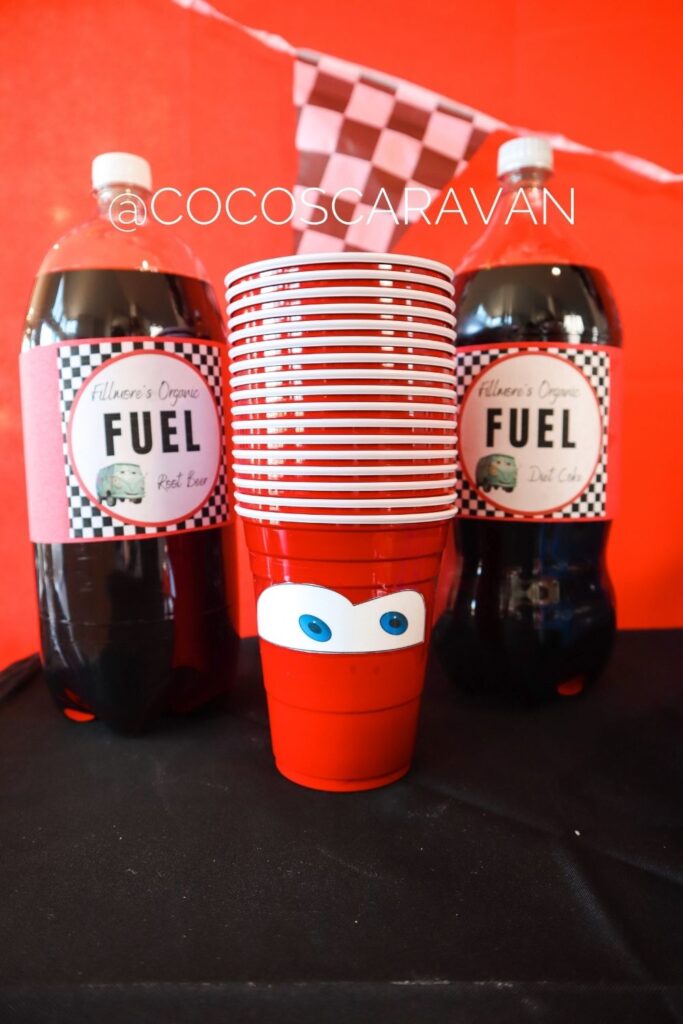 Drink Labels Free Printable
Appetizer
I didn't want to add too much extra snacks and appetizer since we were eating burgers and fries. I made it simple and did donuts and veggie tray.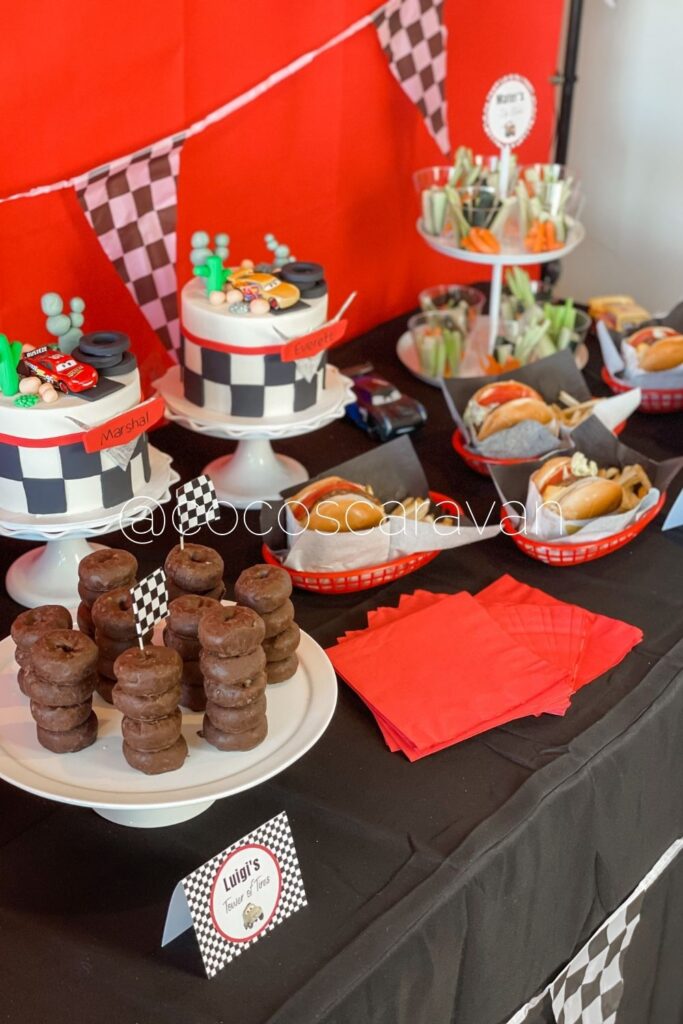 Veggie Cups
The veggie cups were super easy to do. I bought cucumbers, celery, and carrots. Slice them long and put them in clear cups. I bought this white tray in the dollar section at Target.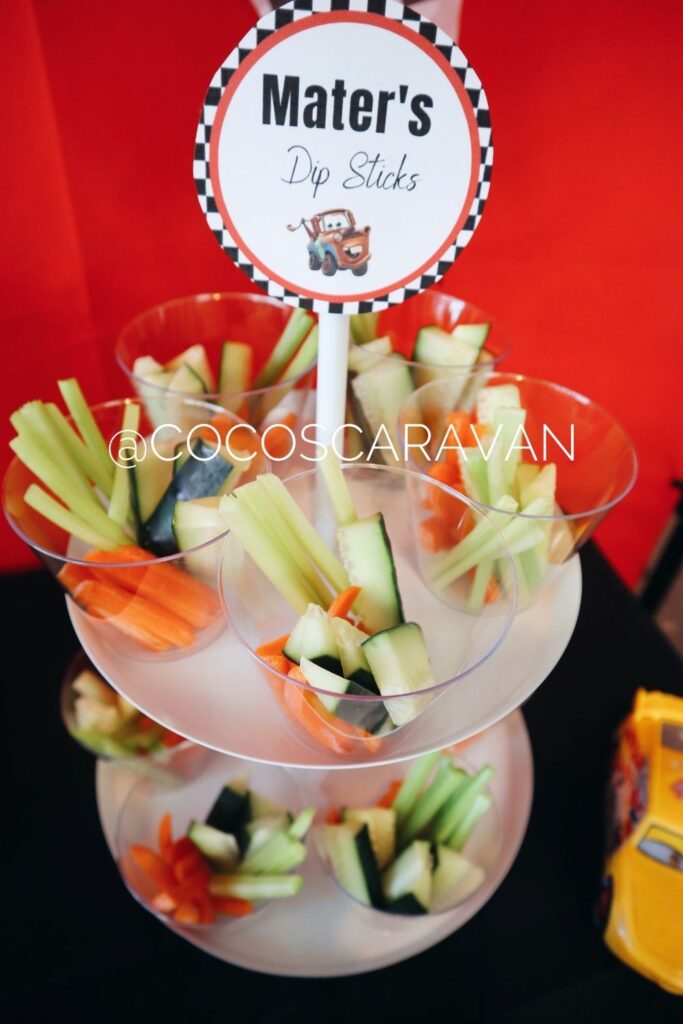 Donuts
My boys absolutely loved the donuts and this is what they were talking about for days after the party. This was super easy because I just bought the store bought hostess donuts. I took the checkered duck tape and folded it on a tooth pick for a flag on the donut.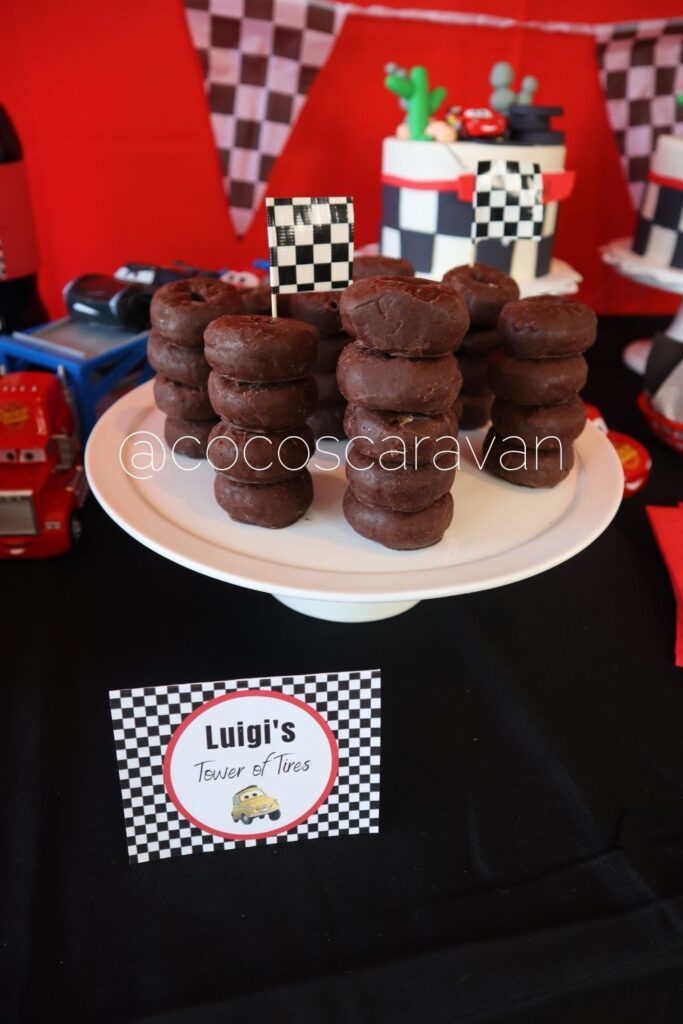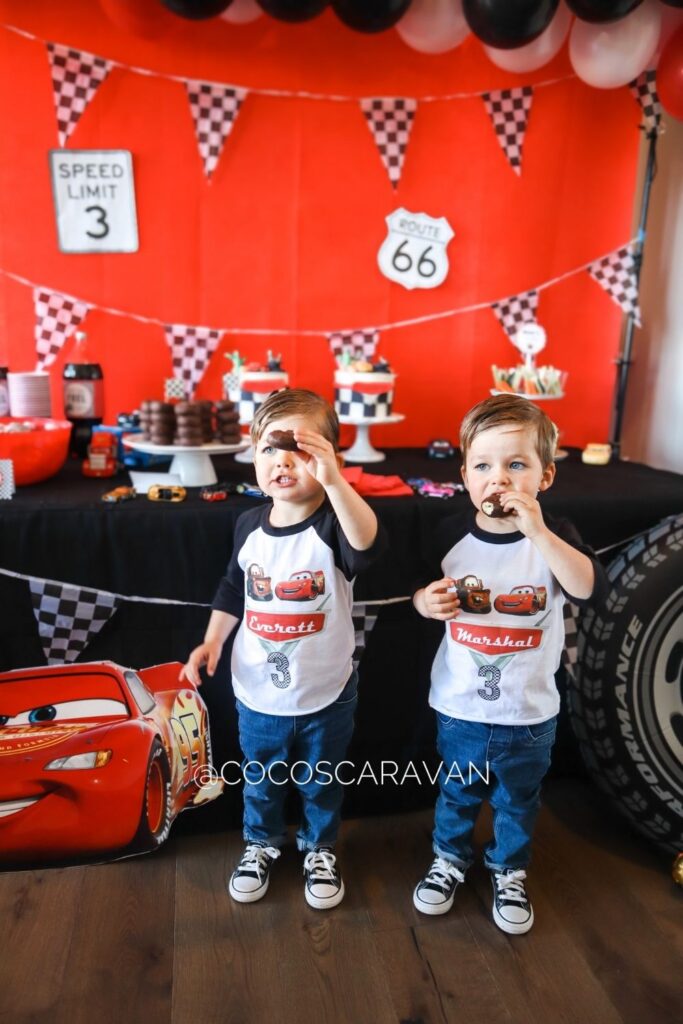 Cake
I had a local bakery make the cakes for me. They were not legally allowed to make a Disney themed cake because of copyright issues. So I just had them make a cars theme cake and then I added the cars on top afterwards. It worked out perfectly and I'm so glad I paid for someone to make the cakes. I'm really good at doing a lot of things on my own, but draw the line at baking. This was a smart thing to hire out!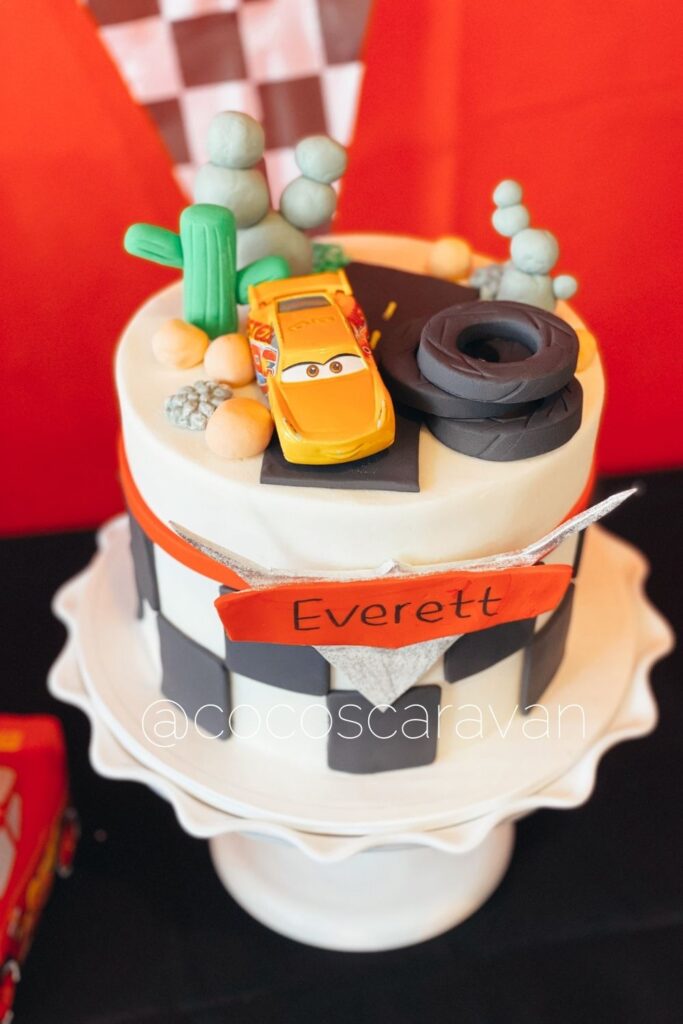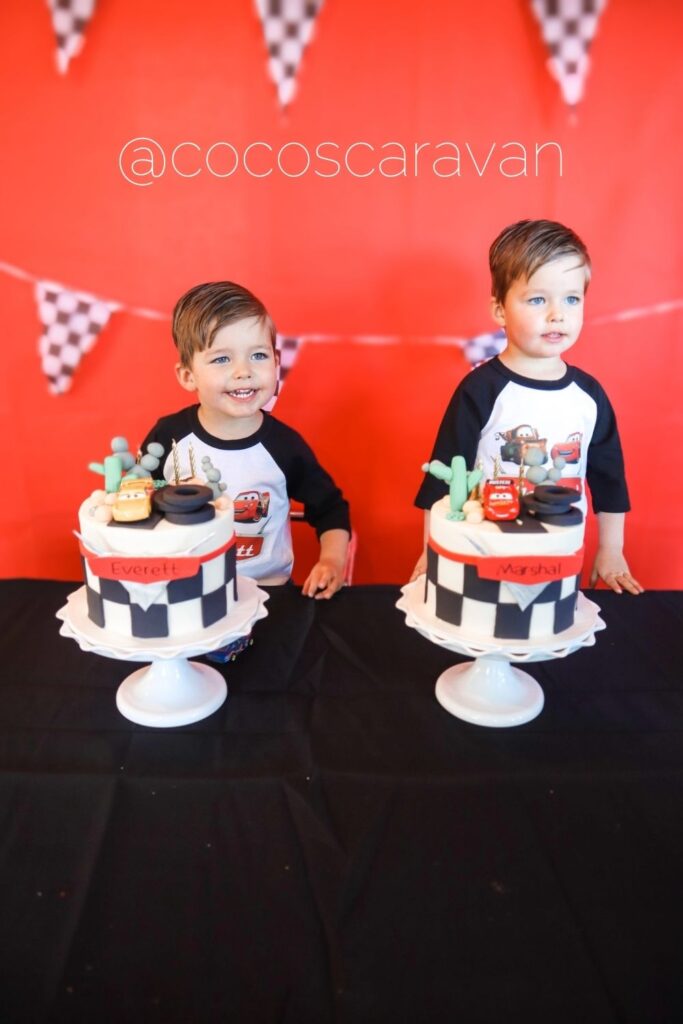 Food Labels Free Printable
Serving Tray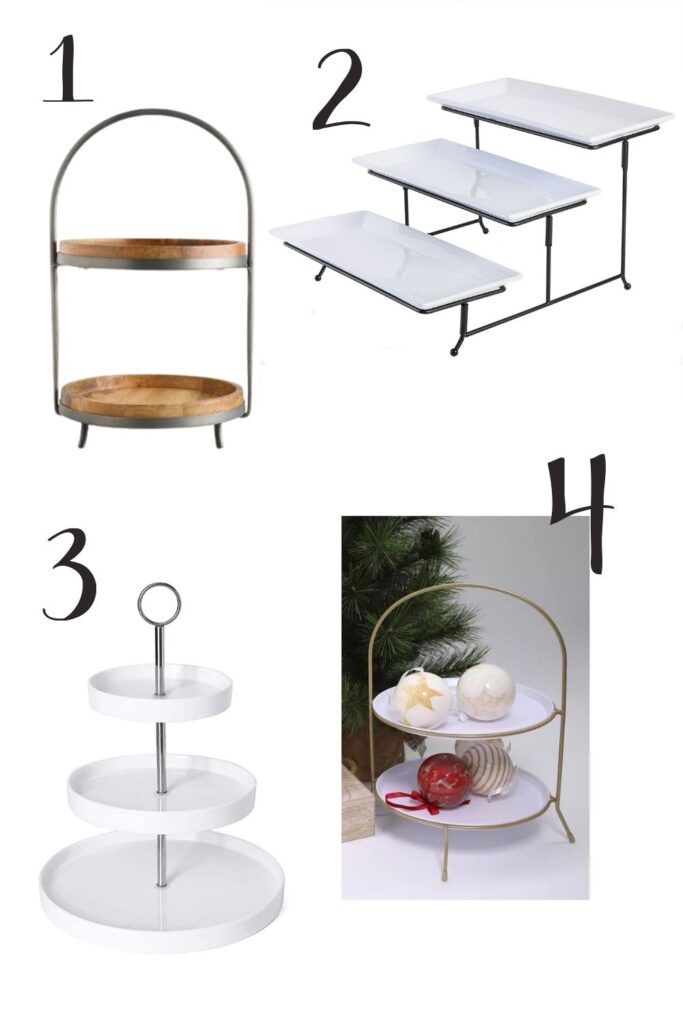 DON'T FORGET TO PIN THIS TO YOUR FAVORITE PINTEREST BOARD FOR LATER.